How to create an effective corporate branding strategy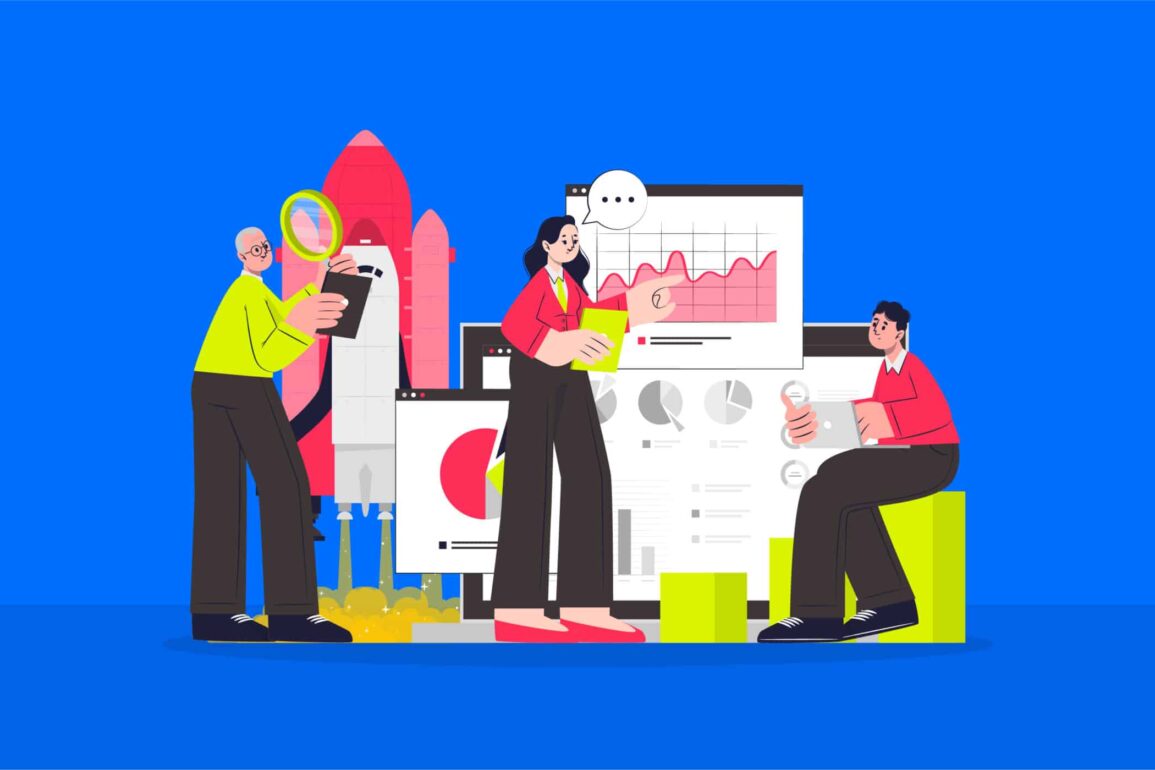 A corporate branding strategy is one of your business's most important tools. It defines how you'll connect with your target audience, showcasing your company's core values.
It also determines how you'll consistently differentiate your organization from competing companies and how you'll pursue new opportunities in your market.
With your corporate branding strategy, you define a memorable "corporate identity" you'll share with the world. It's not just your visual identity, such as your logo and color palette, that counts, but everything you do to connect with potential customers and communities on a deeper level.
A corporate brand strategy can even help you attract new investors, shareholders, and employees to your organization. It helps individuals and groups understand who you are, what you stand for, and why your solution or service is valuable.
Moreover, your corporate brand strategy will help you define and advertise all the new products you create.
Today, we will look at the crucial steps you can take to boost your chances of developing an effective, resilient corporate brand.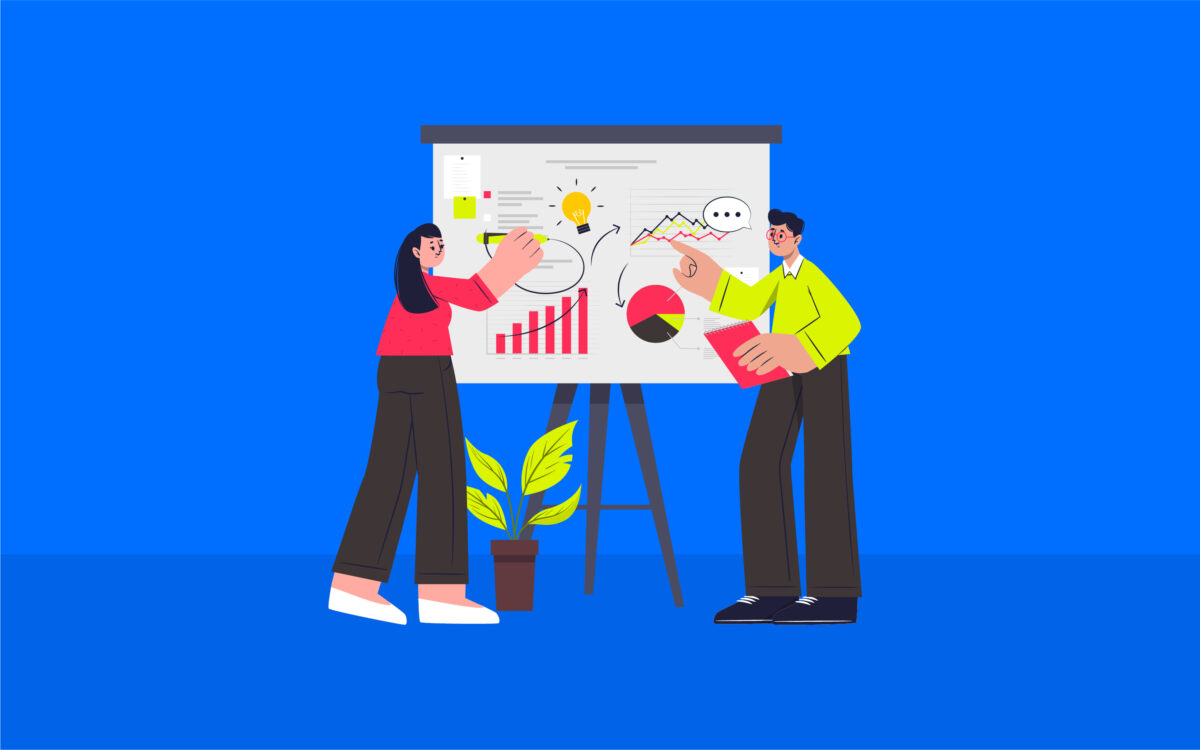 What is a corporate branding strategy?
Let's start with the basics: what is a corporate branding strategy? In simple terms, it's the tool you use to convey your corporate identity to any target audience.
Fundamentally, your brand is the essence of your organization; it helps you determine the purpose, mission, and vision of your company in a way that resonates with your target audience.
A brand consists of everything from your tone of voice in marketing campaigns to the way you serve your customers, create new products, and even define your visual image. A "corporate brand" is a specific type of business identity primarily created for a business audience.
While consumer brands focus on connecting directly with everyday customers, corporate brands look at forming connections with B2B brands.
As an example, look at Google; though the company has its own corporate services, it also created its own parent company, Alphabet, to focus more heavily on the corporate landscape. Other examples of corporate brands range from Unilever to Oracle and IBM.
Corporate branding focuses on how a business presents itself to not just its target market of customers but shareholders, employees, and investors too.
A common sub-category of corporate branding is "employer branding," in which companies look for ways to attract potential staff members by offering employees a wide variety of benefits.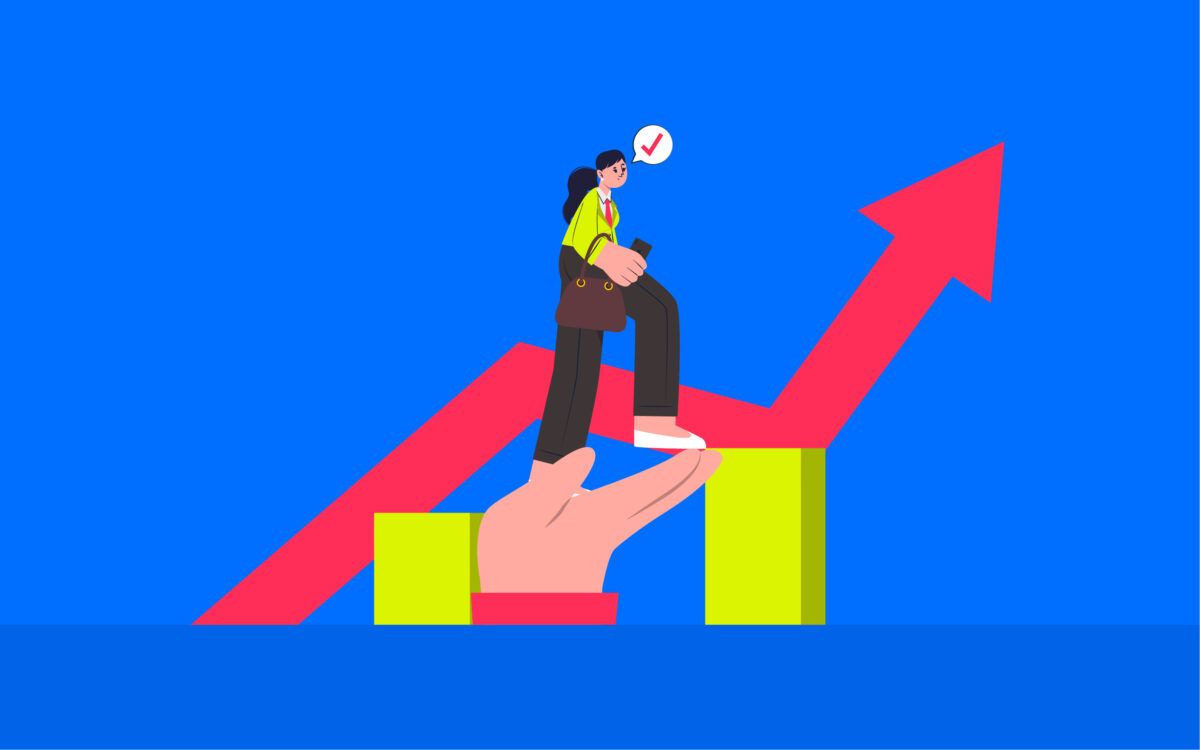 The benefits of a strong corporate branding strategy
Virtually every organization has a brand, whether it commits to cultivating and building its identity or not. If you sell products or services in the current market, you're already sending messages to your audience about your personality, values, and image.
Creating a corporate branding strategy is how you take control of the identity you're developing.
Using carefully cultivated documents, corporate businesses guide employees, brand ambassadors, and other contractors and agencies on how to depict the elements of their brand to others.
Developing a corporate branding strategy ensures you can send a consistent message in your marketing materials and brand assets to strengthen your emotional connection with customers.
In simple terms, a corporate brand strategy:
Defines your organization
With a corporate branding strategy, you define all of the core elements that make up your company brand, from your mission statement to your personality, tone of voice, and even the color scheme or logos you use on product packaging.
Differentiates your business
A corporate brand helps to determine what separates your organization from other successful companies in your space. It highlights your unique selling points, the benefits you offer to customers, and your go-to-market strategy.
Creates consistency
As mentioned above, a good corporate branding strategy ensures business owners and entrepreneurs can send the same consistent message to their audience about their values, services, and mission. It helps to breed brand recognition.
Provides direction
Successful corporate branding strategies act as a compass for business leaders, helping them to determine how they'll develop new products to enhance people's lives and deliver customer service according to specific brand values.
Supports marketing campaigns
A corporate branding strategy also gives your team members and contractors rules to follow when showcasing your brand online and offline. It guides the content in your social media accounts, emails, and in-person campaigns.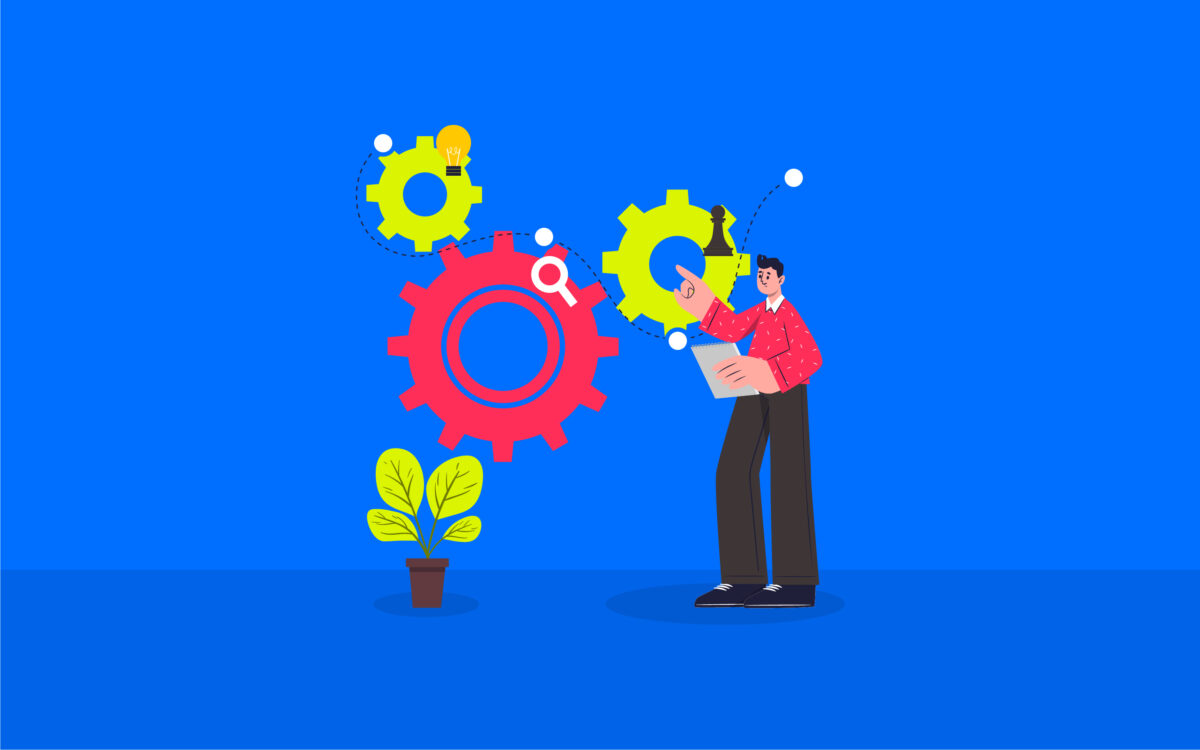 The core elements of corporate branding strategies
Every brand is different. Each company is driven by a specific set of aims, goals, and values. However, while the specific elements of your brand identity might vary, the core components of a strong corporate branding strategy remain the same.
If you take a look at some of the best examples of corporate branding from across the globe, you'll notice that every company focuses on a few specific elements:
The market
The best corporate brands are built around a deep knowledge of the market which they serve. Understanding your niche or industry is crucial to producing relevant, effective products and services for your target audience.
Additionally, as your company grows, knowing your market will ensure you can adapt to trends and changes in the industry.
The audience
A strong brand is developed based on a comprehensive knowledge of the target audience the company serves. The most successful brands know their audience in and out. They understand what kind of pain points their niche is facing and what goals their customers want to achieve.
They build everything from their style guide to their messaging strategy to resonate with a certain audience.
Consistency
Brands are dynamic, living, and breathing concepts. The elements of your business's identity, such as your logo and marketing strategies, may change over time.
However, your company's missions and values should remain consistent throughout your lifespan. Using the right documents to guide your team, you can ensure you're always sending an impactful message to your customers.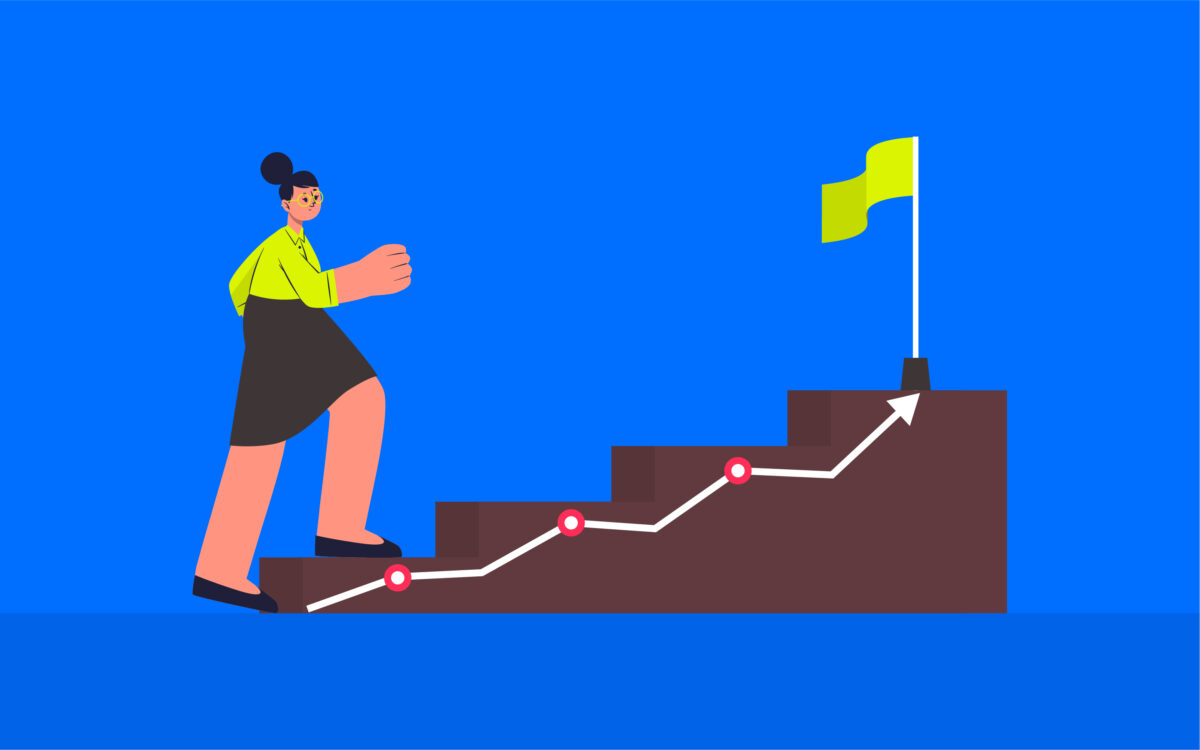 Creating a corporate brand strategy: 9 easy steps
So, how do companies create a corporate brand strategy?
The easiest option is to work with a professional. A brand strategist or branding agency can help businesses from any industry or background define exactly what their company stands for and how they should present their organization to a wider audience of consumers, employees, and stakeholders.
Whether you choose to build your brand on your own or work with a professional, however, there will be certain steps you'll need to complete.
Step 1: Establishing goals
The first step in a branding strategy is defining exactly what you want to accomplish. Depending on your current business status, the goals of your business may vary. If you're launching a new company from scratch, you'll need to define a comprehensive identity for your company.
However, if you're building your brand after launching your company, you may need to begin with an audit of your existing presence and reputation among customers. Some corporate branding strategies are also created to achieve specific goals.
You might want to adjust your brand positioning so you can connect with new customers in different markets.
You may also be thinking about how you can convey your company's mission and values to potential employees, so you can attract new talent to your team.
Step 2: Identifying your brand essence
Once you've defined your goals, the next step is often establishing a core essence for your brand. Before you can start working on visual assets and marketing campaigns, you need to determine what your business stands for and where it exists in your current market.
Start by making sure you have a clear view of your:
Corporate values
Your company's values represent the core principles your business stands for and the philosophies that shape your brand. You might be committed to creating sustainable, eco-friendly products or helping consumers achieve their goals with excellent service.
Your values could also include things like innovation or creativity.
Mission statements
Once you have your values, your mission statement highlights the strategic direction your business is heading in. It establishes the long-term goals for your organization and helps both customers and employees to understand the intent of your brand, as well as how you're going to pursue your targets.
Vision statement
Your vision statement looks at the impact you want to have on the world and what your business is striving towards. It's used to inspire your employees and keep your team working towards the same consistent goals.
Step 3: Analyzing the market
Analyzing the market is one of the best things any business can do to ensure they're effectively positioning themselves as a competitor in their field. Take the time to learn as much as you can about the trends, changes, and influences that affect your customers.
One crucial component of good market analysis is competitor research. You need to know which companies already exist in your space, so you can differentiate yourself from them. Find out what kind of products they offer, what their values are, and how they deliver customer experience.
For example, when MailChimp was launched, the company explored the various challenges facing customers in the marketing landscape. They chose to create an easy-to-use, and cost-effective email automation platform, to assist businesses of all sizes in connecting with their customers.
At the time, the company was one of the first on the market to offer such a streamlined experience.
Though other competing brands have emerged in the email space since, MailChimp has retained its target audience by adapting its product portfolio to changing trends and needs, adding things like SMS marketing, integrations with other tools, and so on.
Step 4: Defining your target audience
After defining the "why" and "how" of your business model, it's time to think about the specific customers you want to serve. Even if you offer a wide range of products to customers, you'll still have a specific target audience, made up of people most likely to benefit from your solutions.
Understanding your target audience early on will ensure you can create product branding and marketing campaigns that resonate with the people you want to reach. A good way to develop your understanding of your customers is to conduct extensive research.
You can use focus groups, interviews, polls, surveys, and even existing market surveys to expand your knowledge.
Gather as much information as you can about the psychographics, demographics, and behavioral characteristics of your customers, and convert this data into a set of buyer personas. You may need to create multiple different personas, depending on the different products you offer.
Include values, goals, pain points, and other insights in your personas to help you step into the shoes of your customers.
Step 5: Refining your brand voice
With the research you've gathered so far, you'll be able to start thinking about how you're going to connect with your customers using a distinctive personality and tone of voice. Your corporate voice should reflect the values, identity, and vision of your business.
It should help investors and customers see your business as a "human" entity with specific characteristics.
Your brand voice will help to define a number of other assets you use to connect with your customers and audience. It can assist you in choosing the right name for your company and any slogans or taglines you want to be associated with.
It helps you to train your employees on how they should interact with customers both online and in person.
Your voice also shines through in all of your marketing materials, dictating the words you use, the marketing channels you choose, and various other forms of media. A good way to define your voice and personality is to ask yourself what characteristics your business would have if it was a person.
Are you professional, friendly, innovative, or quirky?
Step 6: Crafting your visual identity
Alongside your tone of voice and personality, your visual identity is one of the core factors that helps your audience understand who you are. Everything from the color palette you choose for your brand assets to your logo design assists you in capturing a space in your customer's mind.
The exact elements involved in your visual identity can vary depending on your brand, but some of the most common factors you'll need to think about include:
Logo design
Your logo is one of the first things your customers will interact with when encountering your brand. It should distill your company's personality, vision, and mission into a simple and effective graphic that works well across multiple channels.
Color palette
The colors you use in your social media marketing, logo, and even your website will all have an emotional impact on your audience. Different shades evoke specific thoughts and feelings. Red is often connected with passion and power, while blue is a symbol of trust and credibility.
Typography
Similar to color choices, the typefaces you choose can also impact the perception of your brand. Sans-serif fonts are usually seen as modern and friendly, while serif typefaces are more likely to be seen as traditional and authoritative.
Imagery
The icons, graphics, and even photography you use in your brand assets also influence your visual identity. Ask yourself what kind of message you want to send with the graphics on your website and the visual content you share.
Offline assets
Remember, it's not just your online presence you need to think about.
You may also need to think about product branding elements, such as packaging and how you display items to customers. It's also worth thinking about your office spaces, the uniforms your employees wear, and other similar components.
Step 7: Crafting your brand's messaging
Once you've defined your tone of voice and visual identity, it's time to think about how you're going to send the right message to your customers, employees, and stakeholders with your communication strategy.
Your brand messaging is how you share your brand purpose, vision, and unique selling proposition with the right customers.
To ensure your brand messaging always makes the right impact, you'll need a clear view of what makes your company different from competitors in your space.
In other words, what's your unique value proposition? What's the main benefit or value your business can provide to your customers, and why is it better than anything else on the market?
When you have your UVP, you can convey it in the elements of marketing communication you use. You might create a slogan for customers to connect to your brand or produce an elevator pitch, highlighting your service offerings and business concept to investors and shareholders.
Your brand's messaging should also be consistent throughout all of the marketing strategies you use. It might be worth creating a set of editorial guidelines for team members to use whenever they're crafting social media posts, email marketing campaigns, or new ads.
Step 8: Implementing employer branding
Notably, when you're developing a corporate branding strategy, it's important to think about how your company will appear to all kinds of audiences, not just your customers. How will you convey your company's value to people who might join your team and help you grow?
Employer branding is a crucial sub-section of corporate branding, which assists companies with talent acquisition, and building the right executive team. It looks at how you convert the values of your business into a mission statement your teams can rally behind.
Employer branding can increase your brand equity and can even assist companies in capturing the attention of investors and shareholders. Ask what your company culture should look like and what kind of benefits you give to your staff members.
Think about how your team members perceive your business and the testimonials they share online. A good employer reputation can even improve your connection with your customers by showing how much you care about your people.
Step 9: Monitoring, adapting, and evolving
Finally, it's worth remembering your corporate branding strategy will always be a work in progress. Great brands aren't built overnight. They're constantly cultivated and enhanced over time.
To ensure you're sending the right message to your audience and preserving your reputation, you'll need to commit to monitoring your brand's impact on the market.
Pay attention to crucial metrics that help to highlight the success or failure of your corporate brand identity.
You can monitor customer satisfaction levels, net promoter scores, and levels of customer retention or churn. It's also worth using tools to track how people refer to your business online. Social listening tools can be extremely useful here.
At the same time, ensure you're paying attention to the changes that occur naturally in your market. Monitor the trends that influence customer preferences. Pay attention to how your competitors grow and expand their service or product offerings, and be ready to adapt when necessary.
Look at Amazon as an example. The company has consistently updated not just its visual identity but its sales strategy to deliver ever-more convenient experiences to its target audience. This helps it to retain its value in the industry and deliver on its brand promise.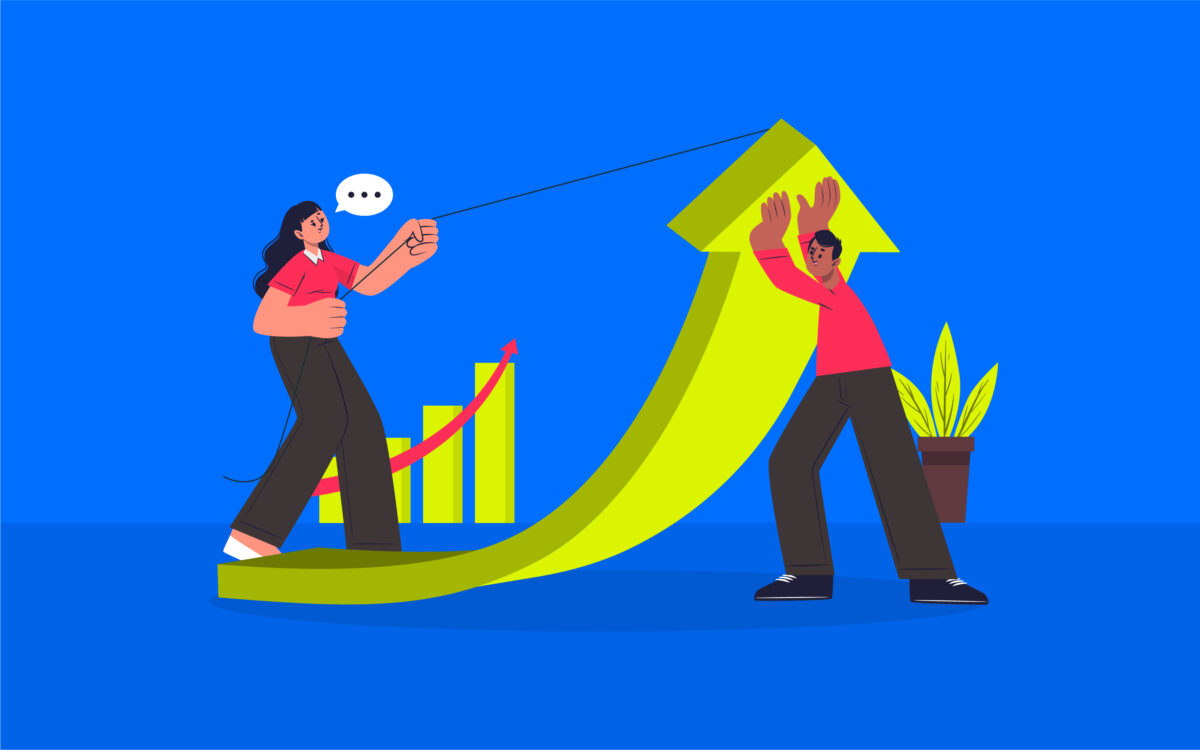 Leveraging your corporate branding strategy
As you can see, developing and implementing a corporate branding strategy takes time, focus, and dedication.
However, it's something no business can afford to overlook. Whether you focus on cultivating the perfect identity for your organization or not, you're consistently sending messages to your customers and employees about what your business stands for.
Developing a corporate brand strategy ensures you can maintain a level of control over the reputation of your business. It ensures everything from your visual identity to your marketing strategy resonates with the right people and prepares your business for growth.
With the steps above, you can create a set of consistent guidelines to push your company in the right direction. However, if you need extra help, contact the branding experts at Fabrik for a step-by-step, guided approach to corporate branding.
Fabrik: A branding agency for our times.

We've reached our strategic goals by helping others achieve theirs.
Get in touch for insights and ideas that will take your brand in a strategic change of direction. Click below, and let's start a conversation!