Determining how to brand a financial service product can be challenging. The financial landscape is a naturally complex space, and an area many consumers struggle to understand. It's also an environment responsible for causing significant anxiety among consumers.
Around 73% of Americans say finances are the number one stressor in their lives.
Financial services branding is more than just a way to differentiate your business from the countless other services and solutions on the market. It's an opportunity to lay the foundations for trust with an audience who are constantly searching for reliability and credibility.
Whether you're building a large financial firm or a small fintech startup, your goal should always be to build a strong identity, highlight your values, and find a clear way to communicate your business promise through everything you do.
Here's what you need to know about branding a financial services product…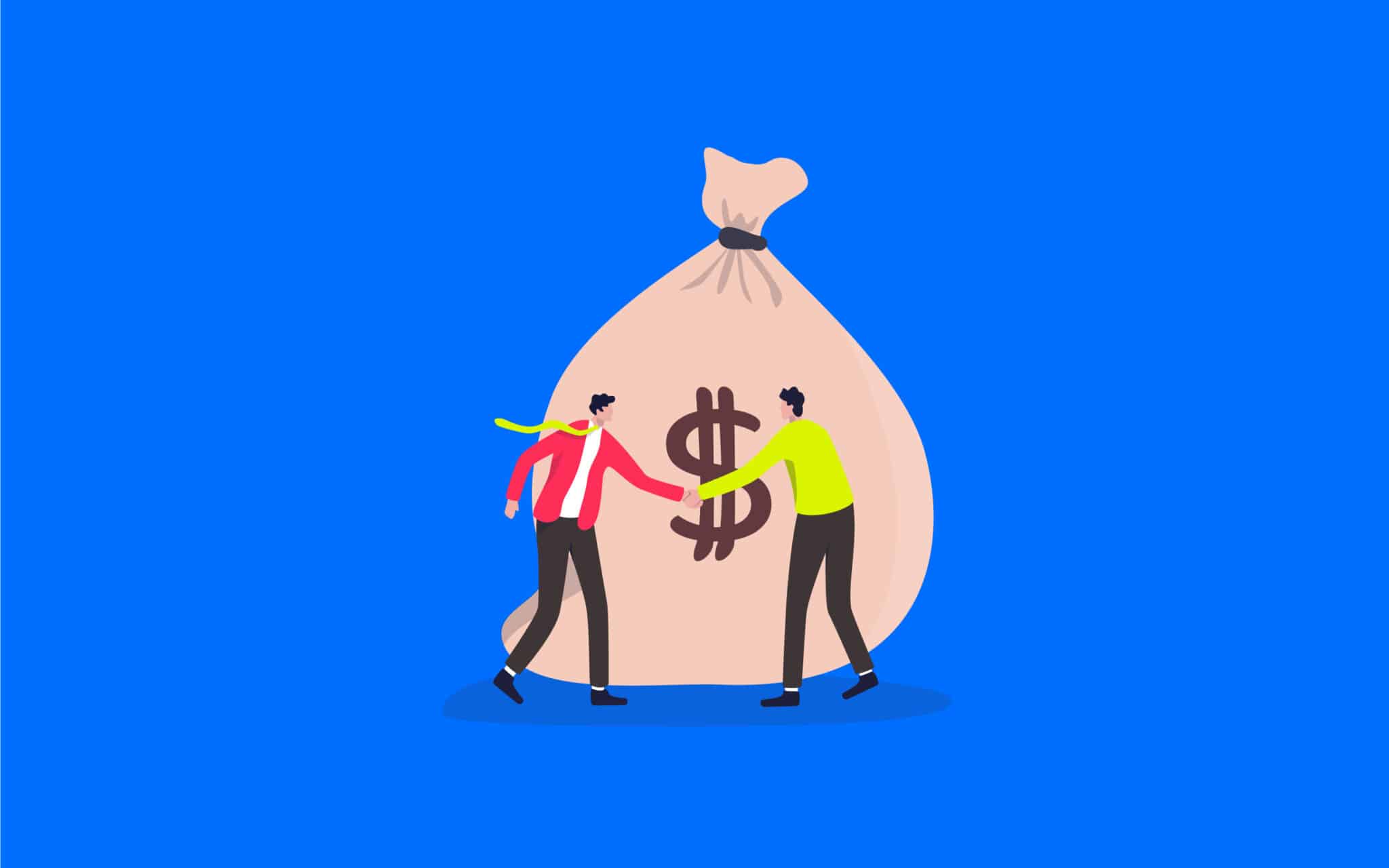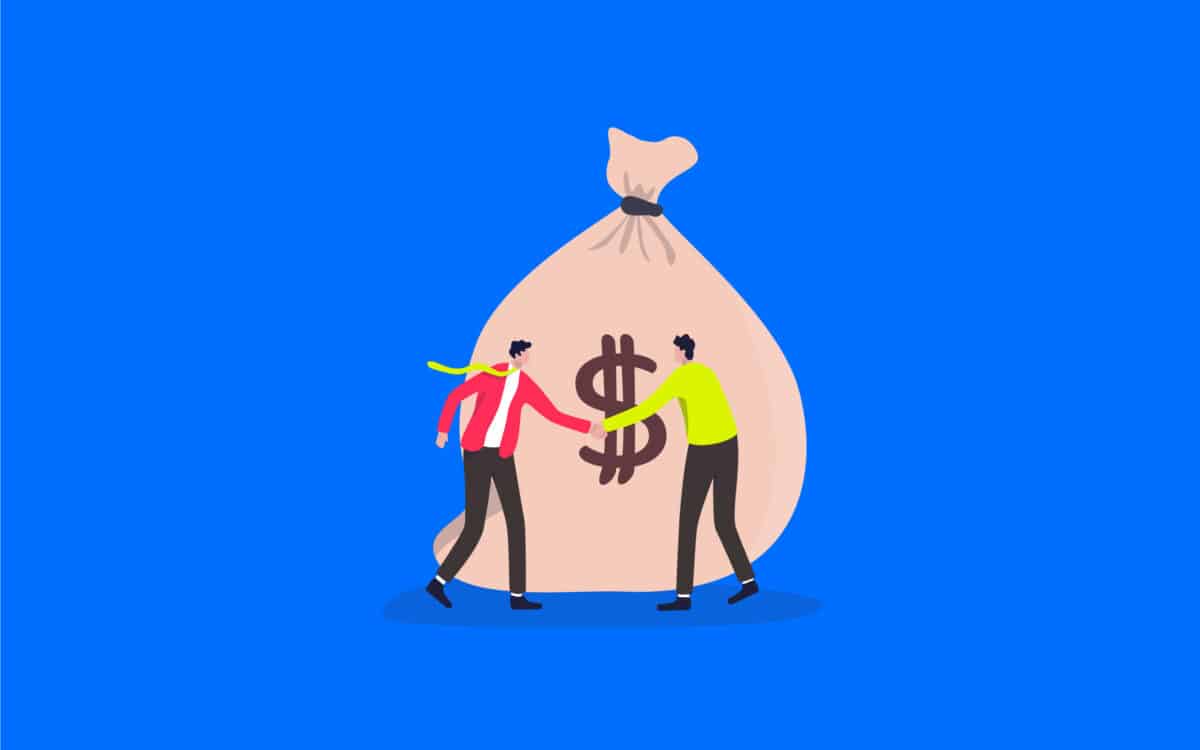 What is a financial services brand?
The first step in learning how to brand a financial services product, is understanding what a "brand" actually is. Notably, it's not just another word for your business. A financial service business is any entity or venture focused on delivering financially focused services to its customers.
Company models range from tech-heavy fintech startups, creating banking or trading apps for the financial community, to banks and money lenders. A financial services "brand", on the other hand, is the unique identity the company builds to connect with its target audience.
A financial services brand is a culmination of various different elements, from the visual assets of the company, like logos and color palettes, to the unique personality, tone of voice, and business mission.
The right brand is what convinces customers a company can offer them a service or experience they can trust. It can also be a powerful tool for organizations to attract stakeholders, and facilitate growth.
One study found strong brand identities have a direct impact on positive shareholder return.
Financial services branding involves conveying the unique spirit and values of the company to customers in a way that promotes loyalty, engagement, and opportunities.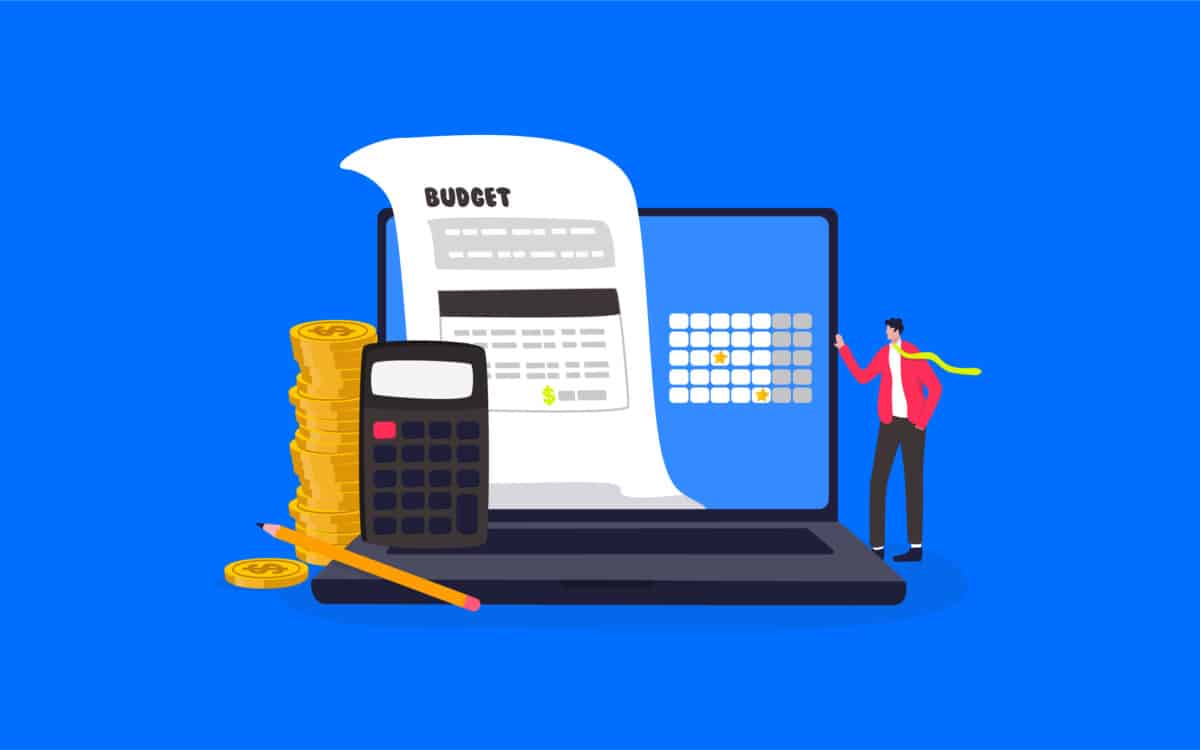 What is an example of a financial product?
Today's financial services companies come in a host of different shapes and sizes. There are many different examples of financial products out there, from banking services which support customers in managing their money and transfers, to trading tools for investment teams.
A financial services product could also include credit facilities, designed to help people borrow money, or budgeting apps which support consumers in making the most of their money. In every instance, the underlying "product" should be enhanced by the use of excellent branding.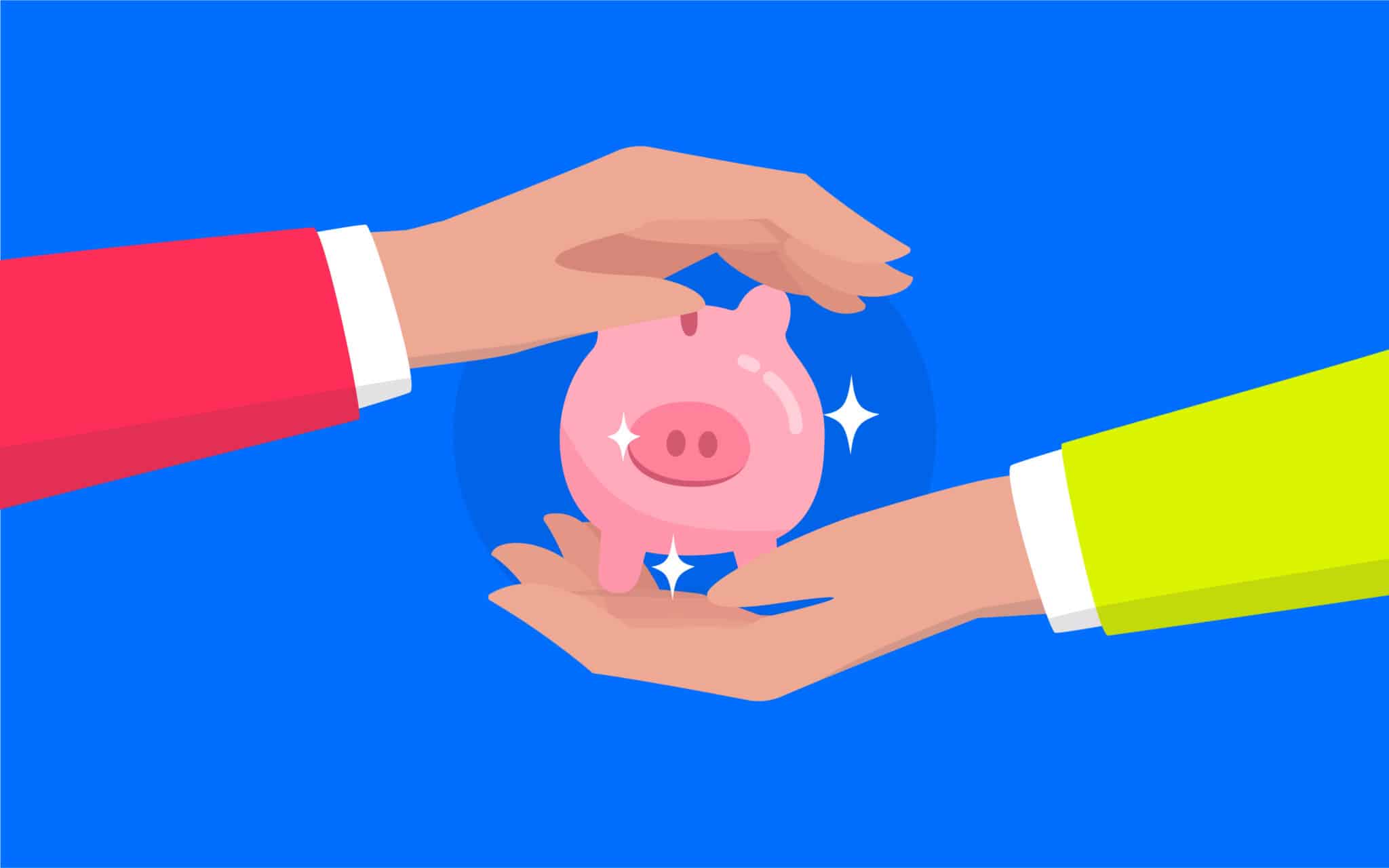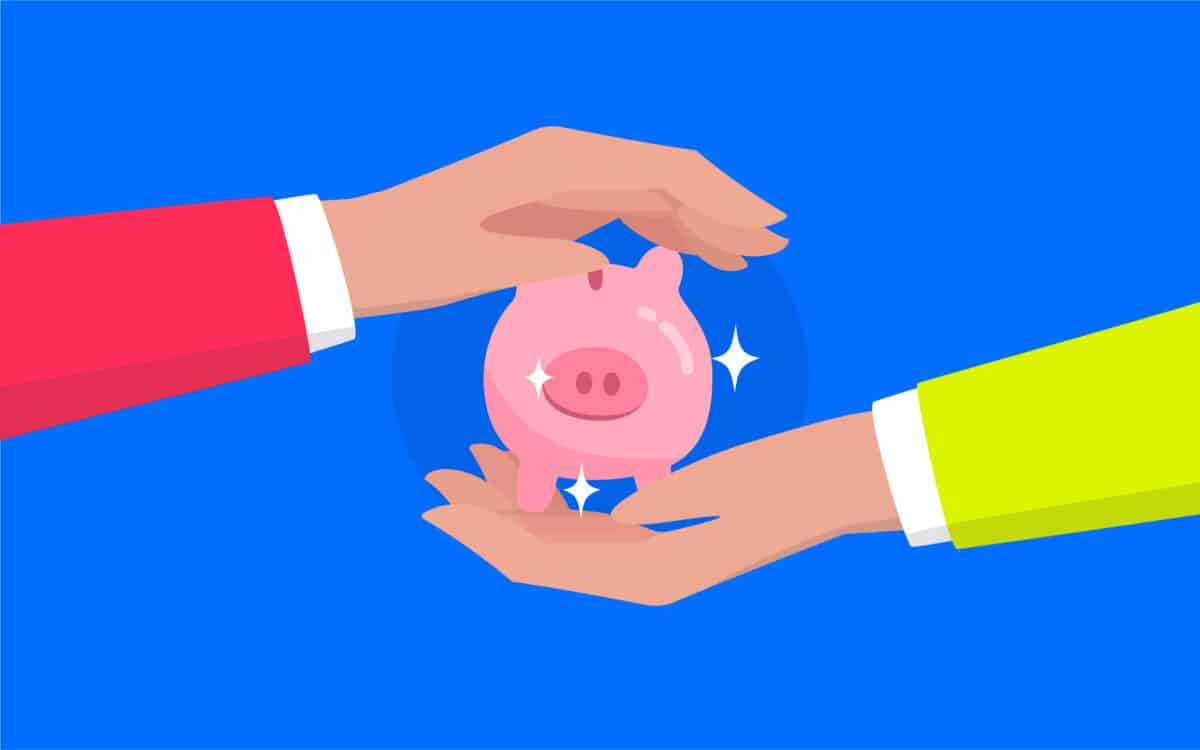 Why is brand strategy important for financial services?
Learning how to brand a financial services product is important for any company, as it's the core strategy you'll use to build a relationship with your target audience. According to PWC Research, brand image is one of the core factors in any company's chances of success.
In fact, companies with a stronger brand identity out-perform their competition by around 25%.
Branding is evident every industry. McDonalds brands itself as a family-friendly and fun solution for fast food, targeted at families. Apple identifies itself as a creative and innovative company, committed to helping consumers access simple and intuitive technology.
While branding is essential to companies from all sectors, it can be particularly valuable to those selling financial services solutions for one simple reason: trust.
Ultimately, whether we like it or not, money does make the world go around. It's an essential part of our lives and something many of us struggle with. Customers literally can't afford to take chances with the businesses they rely on to support their financial strategies.
As a result, every consumer takes extensive steps to research financial services brands, and ensure they can trust them before they consider making a purchase.
A good brand identity is how you develop credibility for your organization, and convince your customers you have their best interests at heart. This is increasingly important at a time when consumer perceptions towards financial services companies are somewhat problematic.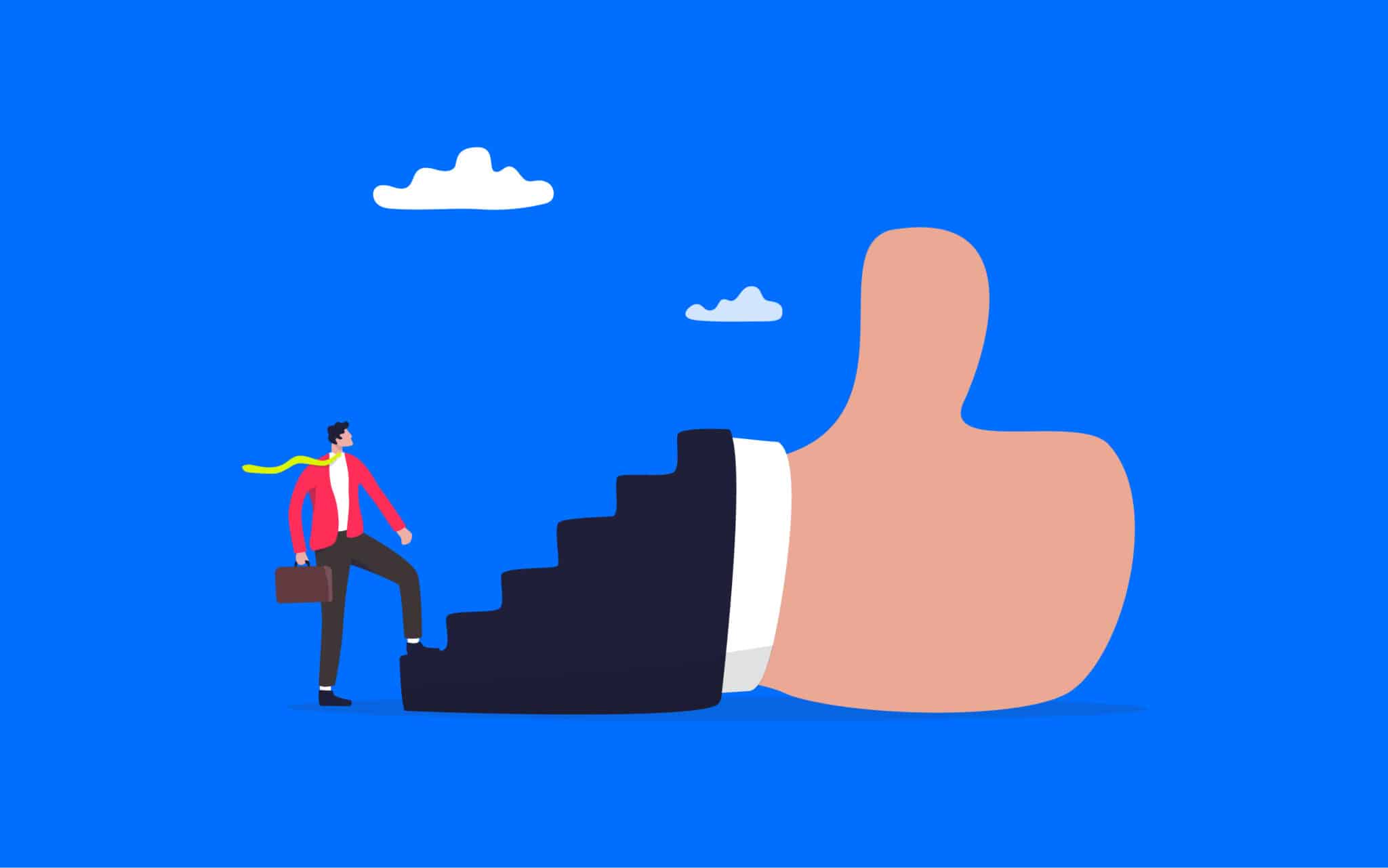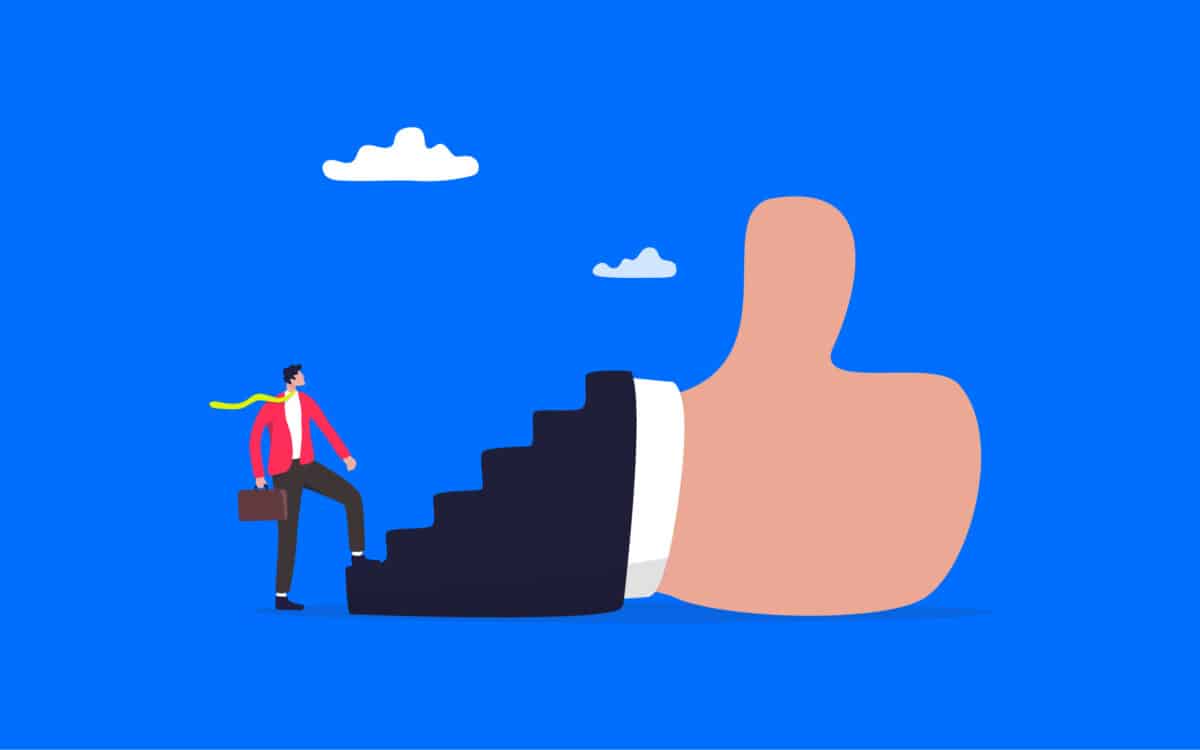 The benefits of good financial services brands
In a time of looming recessions and constant economic upheaval, consumers are increasingly wary of financial services companies. They need to feel a strong emotional connection to a business before they'll even consider trusting them with their money.
A strong financial services brand will highlight the mission of your organization to your customers in a way that paves the way for strong, meaningful relationships.
Good financial services branding:
Generates trust: A good financial services brand should alleviate your customers fears around choosing financial products, and show them you have their best interests at heart.
Differentiates: Good branding gives your customers a reason to choose your company over your competitors. It highlights what makes you different, and special.
Attracts opportunity: Good financial services branding makes companies more appealing to not just customers, but shareholders, stakeholders, and investors too.
Facilitates growth: With a positive brand, companies can begin to build meaningful relationships with their customers, and pave the way for rapid growth.
Provides direction: Branding can act as a compass to help companies make business decisions which drive the way for continued growth and innovation.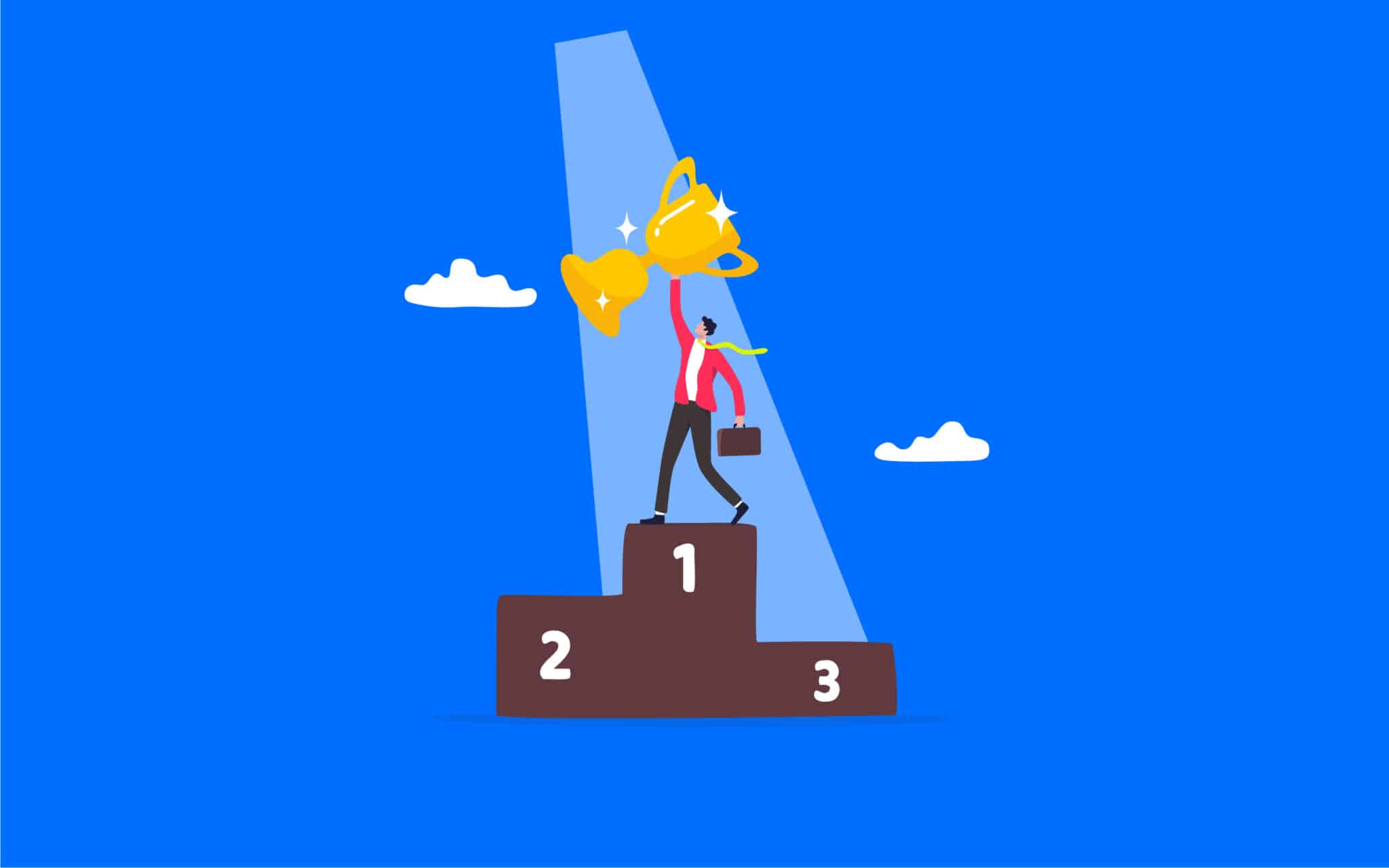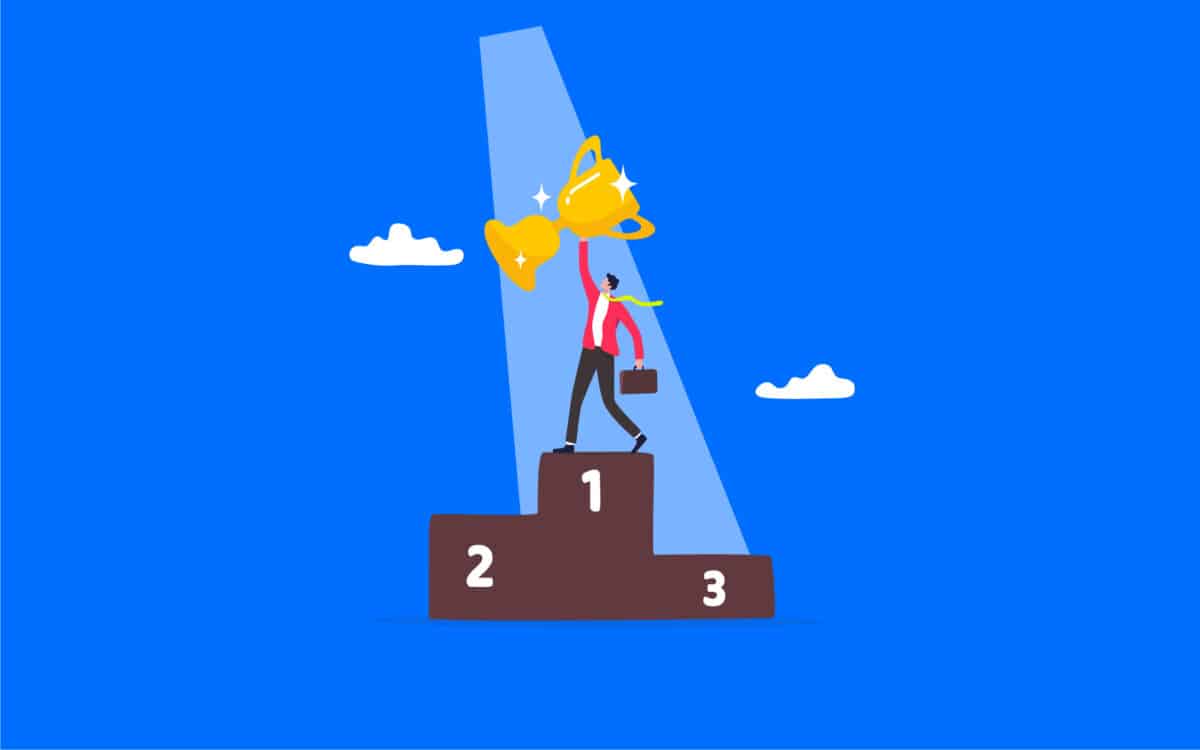 What makes a good financial services brand?
Learning how to brand a financial services product the right way means understanding what makes a brand in this industry really stand out. Ultimately, a good financial services brand should pave the way for stronger relationships with customers, built around trust and positive experiences.
Let's take a look at an example. The Honeygain app offers consumers a convenient way to start making passive income quickly and conveniently.
Using engaging imagery, easy-to-follow information, and a commitment to excellent customer service, this company has built a powerful brand.
Not only does it promise consumers a simple way to tackle something complicated like investing and growing money, but it also positions itself as a partner for financial stability.
The Honeygain Company showcases its excellent reviews on its websites, highlights its credibility with fantastic security credentials, and offers consumers access to plenty of information to help them make the right decisions.
While financial services branding can look different for every business, in an area as complex as finance, the most important factors to focus on include:
Accessibility: Consumers want to work with financial brands that make the concept of managing money seem less frightening. A friendly and engaging brand is a must.
Consistency: The best financial services brands ensure they're sending the same message to their customers across all channels, particularly in today's evolving digital world.
Trust: Financial services brands should double-down on the use of strategies to make their services seem more trustworthy. This involves using reviews, trust symbols, and more.
Transparency: Good financial services brands are open and honest. They provided customers with all the information they need to make the right decisions.
Differentiation: Financial services branding should help to set you apart from the other businesses in your same industry. Make sure your identity stands out from the crowd.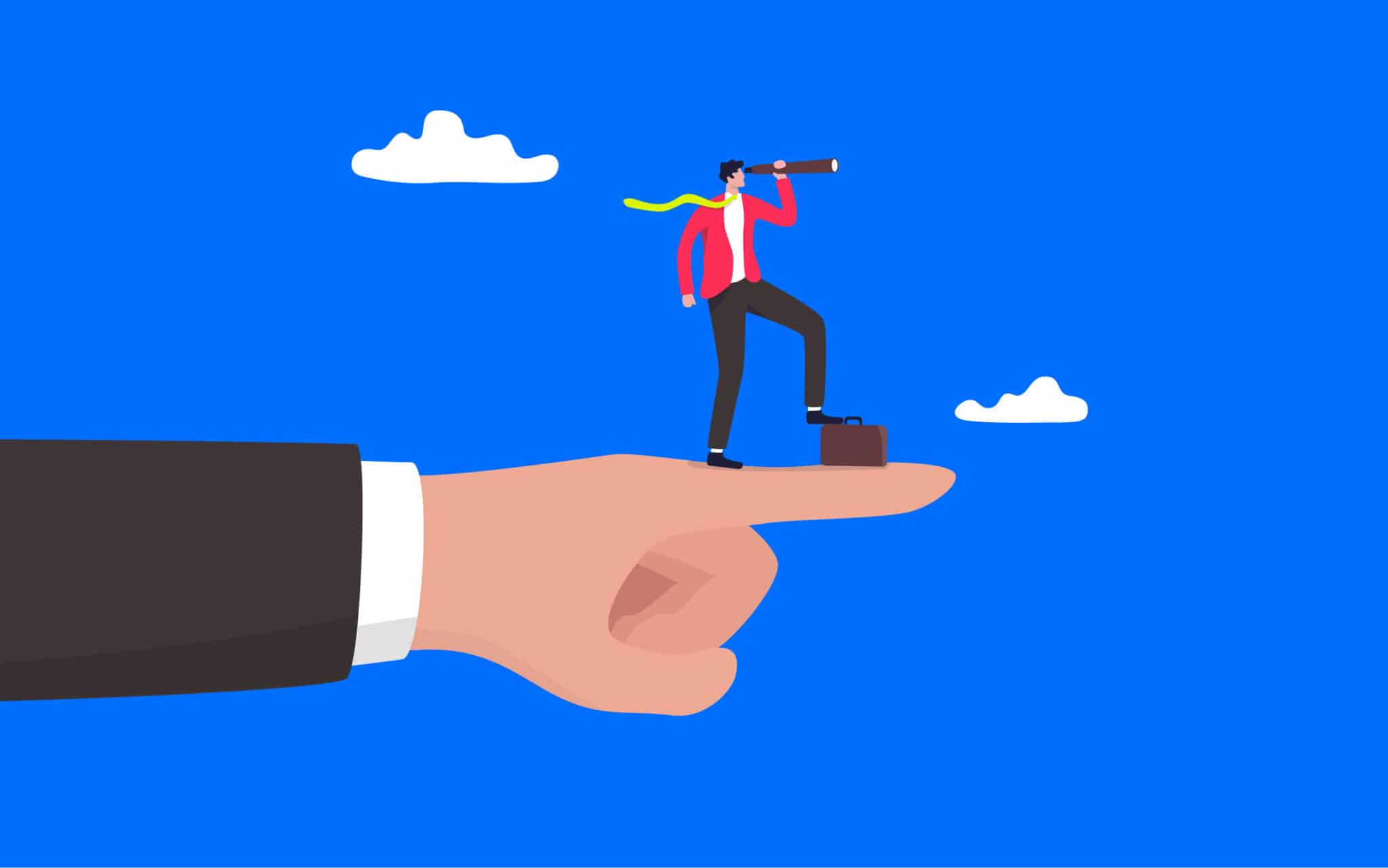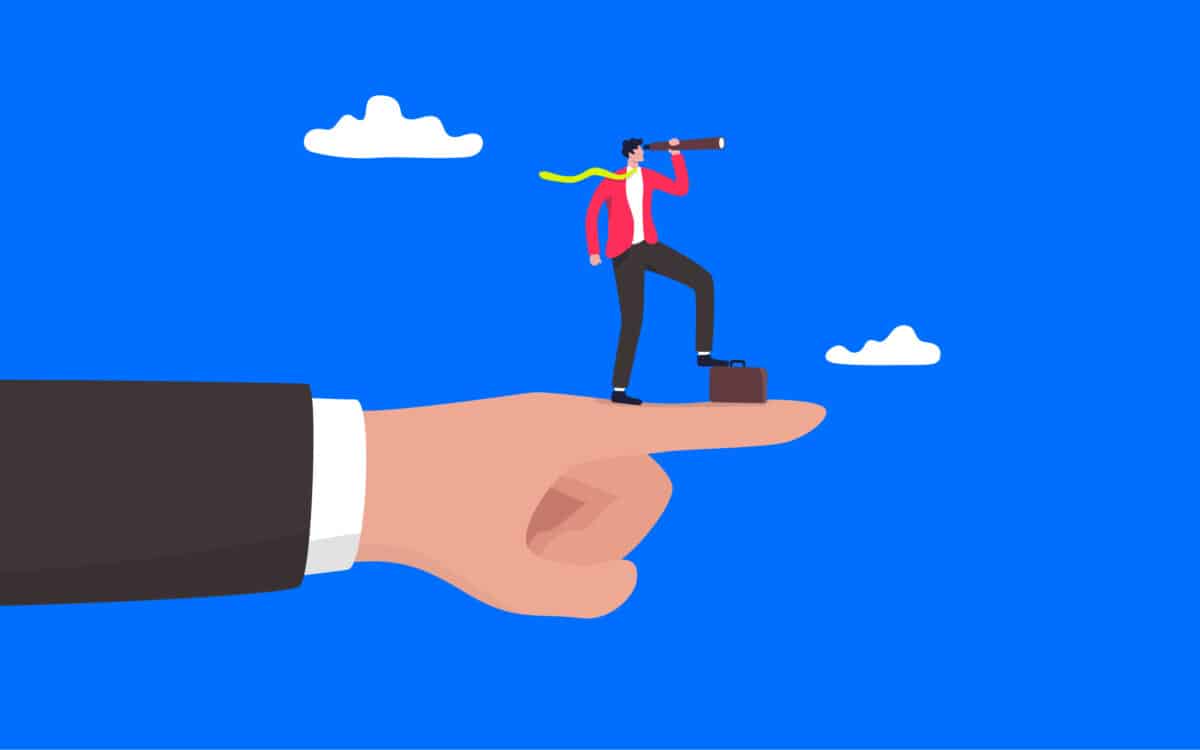 How to get started with financial services branding
So, how do you brand a financial services product the right way? There's no one-size-fits-all strategy to creating a brand that truly resonates with your audience.
However, there are a few steps you can take at the very beginning of your branding process to bring your vision into focus.
Step 1: Know your audience or niche
Before you do anything else, you need to know who you're going to be targeting with your financial services product. Having a clear niche for your services will ensure you can more easily compete against other brands in a highly cluttered landscape.
Ask yourself, who can benefit most from the services you have to offer? Are you looking to make investing and financial growth easier for beginners? Do you want to help businesses improve their cash flow? Are you concentrating on the needs of existing investors?
Create a set of personas to help you understand your target audience. These documents should outline the core characteristics, behaviors, and pain points of the people you want to serve. The more detailed your user personas are, the easier it will be to target the right people for your company.
Step 2: Build a business plan
An effective business plan is an important component in learning how to brand a financial services product. It outlines a lot of core information about your company, and what it does.
With your business plan, you'll outline what kind of services you're going to provide, how you're going to differentiate yourself from the competition, and even how you'll make a profit.
Your business plan will also give you some insights into the legal elements of your brand you'll need to establish before you start growing.
For instance, you may need to decide what kind of company you're going to run (LLC or limited partnership, etc), and what kind of insurance you'll need to pay for.
You can also do some research into how you can build your credibility by earning accreditation from the right financial organizations.
It can be helpful to work with a professional when you're developing your business plan, as they can help you to pinpoint areas you might need to examine in closer depth. They can also give you guidance on how to examine whether your business idea is viable.
Step 3: Define your brand values
Once you've decided who your target audience is going to be, figure out how you're going to present yourself as the best solution for their specific needs. What makes you different from the other companies in your industry, and why are your solutions beneficial?
You'll need to do some competitor research here to find out what makes other business leaders stand out. Look for gaps in the market around things like customer service, ease of use, or convenience. Identify what makes your company special, so you can highlight it in your branding.
Using your knowledge of your "USP", you can also start to think about a mission or vision for your brand. What are you going to promise your customers that no other financial brand can offer? This will help to differentiate you from your target audience.
Step 4: Create your core brand assets
Your core brand assets are the components which make up the overall identity of your brand and identify you to your target audience.
There are a few different points you'll need to think about when you're getting started, such as:
Your brand name
What kind of name are you going to use to convey the key elements of your business to your target audience? Are you going to choose something descriptive, metaphorical, or invented?
How can you ensure your name is memorable, and can you determine whether a .com domain is available for your title?
Your visual assets
What do you want your customers to see when they interact with your brand? What will your core brand colors be? Green is often associated with wealth, while yellow is linked to joy.
How will you bring these colors into your logo, your website design, and any marketing assets you build?
Your personality
What tone of voice are you going to use when you communicate with customers? Do you want to come across as sophisticated and knowledgeable, or friendly and fun?
How will you make your unique personality stand out in your marketing assets, your website copy, and your interactions with customers?
Step 5: Plan your marketing strategy
How are you going to ensure you reach your target audience with your financial services products? Financial services branding also requires a clear focus on promotion and advertising. You'll need to ensure you're generating consistent brand awareness and demand for your solutions.
Most companies in the financial services landscape start with a website where they can showcase their solutions in an easy-to-understand environment. However, it's important to ensure your website also attracts attention with plenty of engaging content, and SEO practices.
In today's digital world, you may want to explore a range of channels to help expand your brand reach. For instance, it's common for modern financial services companies to have a strong presence on social media.
You can also use email marketing to keep your clients up to date on the services you're offering and the growth of your business.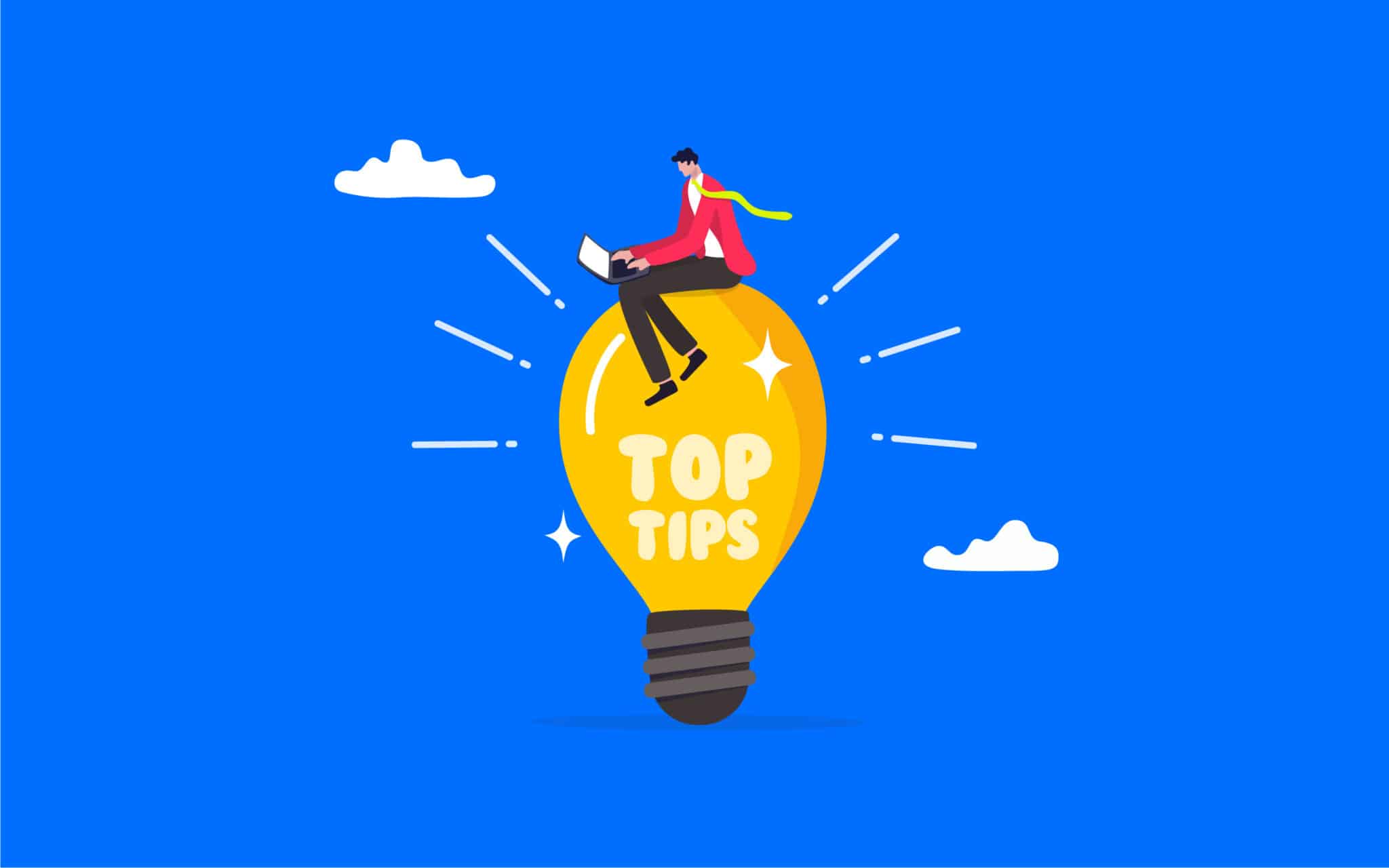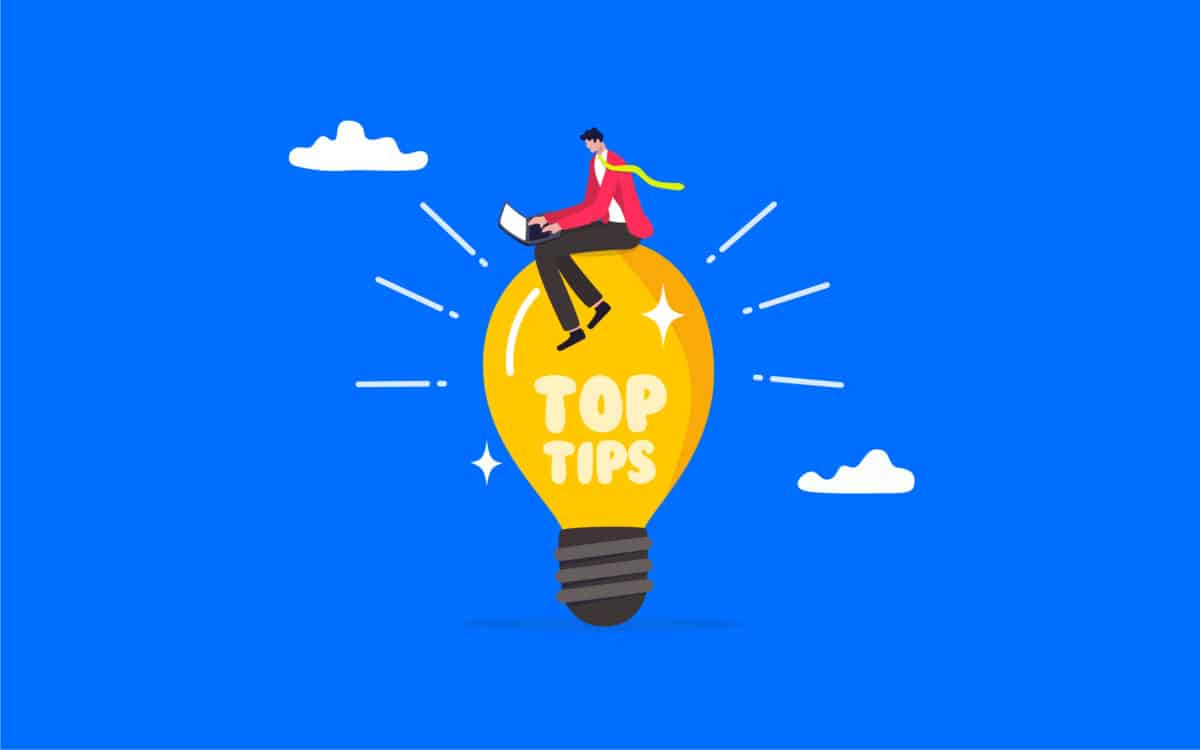 How to brand financial services products: Top tips
Consistently reaching your target audience and engaging them with your brand requires an ongoing, and dedicated strategy. The more you learn about your customers, your market, and your competition, the more you'll be able to optimize your brand to leave a lasting impression on your audience.
When you're getting started, the following tips should help you to pave the way for success…
1. Consider getting some extra help
Since branding financial services products and companies can be such a complicated process, it's sometimes helpful to get a little extra insight from a professional.
A branding team can assist with things like conducting due diligence to ensure your name and logo resonates with the right audience.
The right professionals will also be able to help you build certain assets for your brand. They can create a name on your behalf, or design a logo which strengthens your company's identity.
Some branding agencies can even help with designing brand guidelines, and giving you a direction for your tone of voice or personality.
2. Maintain consistency across all channels
As the digital landscape continues to evolve, companies are now interacting with their financial services clients across a range of different platforms, from social media, to email.
As you continue to develop your brand, it's crucial to make sure you're maintaining a level of consistency wherever you have touchpoints with your target audience.
A good set of brand guidelines can be extremely useful here, as they help to outline to all of your team members what your brand should look, feel, and sound like. Make sure you regularly audit your brand identity on all of the channels you use, so you can ensure you're not sending any mixed messages.
The more consistent your brand, the more familiar and trustworthy it will become.
3. Prioritize excellent customer experience
When searching for a financial services product, B2B and B2C buyers alike are all looking for one thing: a trustworthy and reliable service. With this in mind, it's important to ensure you have a strategy in place for making interactions with your business feel seamless.
Consider the buyer journey for your intended audience, and ask yourself how you can simplify the process of accessing your services and connecting with your team.
Consider giving your clients multiple ways to reach out to your brand, and think about answering common questions with your own dedicated FAQ page. Your goal should be to make customers feel confident about working with you, regardless of their needs.
4. Optimize transparency
As mentioned above, one of the core components of good financial services branding is transparency. Customers want to see evidence your business is one they can trust with their money and livelihood.
With this in mind, provide your customers with as much information as possible about what they can expect from your company and its services.
Ensure your website is filled with useful information about your solutions, and provide clients with up-to-date information about your activities, pricing structure, and general operations. You can even send clients messages with recent news about your brand.
It's also worth including trust signals on your website from financial services authorities to show your credibility.
5. Make an emotional connection
Working with a financial services company is always an emotional experience for any audience. Money has a huge impact on our lives, so it's important to think about how you can reduce feelings of anxiety and stress for your customers, and make them feel positive about working with you.
Storytelling in your branding strategy can be an excellent way to make an emotional connection. Use your "About" page to tell your customers about your mission and vision. Share case studies and customer reviews to showcase how you've helped other, similar customers in the past.
You can even use tools like video to provide behind-the-scenes insights into your business.
6. Collect and use feedback
Listening to your target audience is one of the best ways to make sure you're cultivating a brand that really works. Pay attention to what customers say they like and dislike about your products, and try to solve any problems as they emerge.
Committing to delivering the best possible experience for your clients will help to differentiate you from your audience.
At the same time, showing you're actually willing to listen to feedback from your customers is a great way to help them trust you. Customers want to feel like they have a voice when they're interacting with financial services providers.
Always ensure your consumers have a way to reach out to you, whether on your website, or through social media.
How to brand a financial services product the right way
Learning how to brand a financial services product correctly can be challenging. Not only do you need to find a way of standing out in an increasingly cluttered landscape, but you also need to build a consistent level of trust with your target audience.
The good news is, if you get your branding right, it can help you to create a more competitive, lucrative company.
An effective brand will lay the foundations for valuable long-term relationships with your financial services clients. You'll be able to set yourself apart from the competition, without relying solely on low prices to attract value to your company.
Plus, you may even find it's easier to attract new investors and employees to your team.
If you need help designing the ultimate financial services brand for your product or company, reach out to Fabrik today for expert advice and guidance.
Fabrik: A branding agency for our times.

We've built our reputation, building brands for other people.
Do you need to bring a new brand to life or breathe new life into an existing one? If so, let's start a conversation