Companies against animal testing have grown increasingly popular in recent years. As the world has grown more ethically conscious, consumers have begun demanding more transparent, safe, and sustainable practices from their favorite brands.
As of 2018, 36% of women want cruelty-free products, adding to millions of consumers worldwide.
Moreover, the number of people seeking out brands against animal testing is constantly increasing. Today's consumers want to ensure they're buying from businesses that share their values and passion for protecting the earth.
By embracing a cruelty-free approach, organizations can enhance their brand image, connect emotionally with more customers, and increase sales. In some cases, it's even easier to attract employees to cruelty-free brands.
Today, we're looking at some of the top brands that either want to stop animal testing completely or refuse to use such harmful strategies in their own production processes.
An introduction to companies against animal testing
Before we look at some of the top companies against animal testing, it's worth defining what "cruelty-free" actually means in the branding world. To effectively express themselves as being cruelty-free, brands need to ensure all of their products are produced without any tests on animals.
Notably, there are many forms of animal testing, particularly in the cosmetics and beauty world, ranging from skin and eye irritation tests to "force feeding" studies.
To thrive, cruelty-free companies need to ensure they're avoiding the use of any animal testing while also making sure the partners or suppliers they work with follow the same standards.
The good news for people who want to stop animal testing is that a rapidly growing number of businesses are stepping away from this world. The evolution of new technology and testing practices has allowed for a more sustainable and safer way to test many products.
Popular makeup brands that do not test on animals
Animal testing is most common in the cosmetics and beauty industry.
For decades, companies creating lotions, haircare products, makeup, and other solutions have relied on animal testing to ensure their items are safe for human consumption. However, this practice is starting to grow more outdated. There are now more brands that don't test on animals.
Here are some popular makeup brands you may be aware of that don't test on animals.
Tarte Cosmetics
Introduced in the year 2000, Tarte Cosmetics was founded by Maureen Kelly.
The company now sells products through various U.S. Department stores, including Beauty Brands, Macy's, and Sephora. Tarte Cosmetics is committed to using all-natural ingredients, as well can see from the tagline in their logo.
The company is an entirely cruelty-free brand, certified by PETA, and even produces a range of 100% vegan products. They're also connected to the Sustainable Amazon Partnership to help contribute to the development of the natural world.
Tarte's simple and elegant logo provides insight into the organic and all-natural products the company wants to produce.
Urban Decay
Currently owned by L'Oreal, Urban Decay launched in 1996 and is best known for its "Naked" Collection. The company actively targets people looking for cruelty-free makeup brands, with products sold across department stores in the United States.
Urban Decay is defined by PETA as cruelty-free and does not allow any of its partners to test on animals. The company also runs a global initiative named the "Ultraviolet Edge" to empower women across developing countries.
Urban Decay's logo highlights its edgy but elegant personality, though there's no reference in the design to its cruelty-free practices.
Lush
Lush is one of the best-known companies against animal testing in the world. The company started life in Britain in 1995 but now has 951 stores across the globe. Lush sells a range of soaps, shampoos, cosmetics, and other everyday beauty products and uses only vegetarian or vegan recipes.
Lush is wholly focused on stopping animal testing completely and has taken part in various movements over the years. Lush supports multiple campaigning groups against animal testing, including "Sea Shephard."
The company draws attention to its organic product range with the tagline, "Fresh handmade products." The Lush logo is simple, eye-catching, and confident, intended to convey its power as a company with clear values.
E.L.F
Otherwise known as "Eyes, Lips, Face," E.L.F. is an American cosmetics brand that first launched in 2004, focusing on mineral-based makeup and professional tools.
The company promises all of its products are 100% cruelty-free. What's more, the organization actively supports PETA. One campaign gave 50% of all the proceeds from selling a tweezer set to the animal rights company.
Like many of the top cruelty-free brands, E.L.F. has a highly minimalist image. The company uses a basic wordmark showing the letters of its name in a sans-serif, lowercase font. The design is intended to indicate elegance and simplicity.
Aveda
One of the world's better-known skincare and makeup companies, Aveda was founded in 1978.
The American company is is-best-known for being one of the first beauty companies to endorse principles intended to encourage better environmental responsibility among businesses. Aveda also translates to "all-knowledge."
Aveda is involved in a partnership with Native Energy to fund wind turbine development, which helps support its sustainable identity. A highly modern logo wordmark conveys the company's innovative and minimalistic personality.
NYX
Another well-known choice on our list of companies against animal testing, NYX Professional Makeup was founded in 1999 and named after the Greek goddess of the night.
The makeup produced by this company is acknowledged and certified by PETA. What's more, the organization offers a wide range of vegan-only products.
NYX has a wonderfully compassionate logo, with plenty of soft curves in its font choices to help make the brand seem more accessible and friendly. The organization also uses a heart in its image to help demonstrate its caring side.
Barry M
Popular among British consumers, Barry M is a certified cruelty-free brand specializing in trending nail and makeup products. The company was founded by a man named Barry Mero in 1982.
This organization commits to avoiding all animal testing. Although the organization produces some of its products in China, it does not sell them in the country, as the region requires animal testing.
Barry M's logo is a fantastic example of a highly engaging cosmetics image. The wordmark is naturally feminine, with plenty of curves and swirls. The pink coloring is both eye-catching and excellent for showing the compassionate side of the business.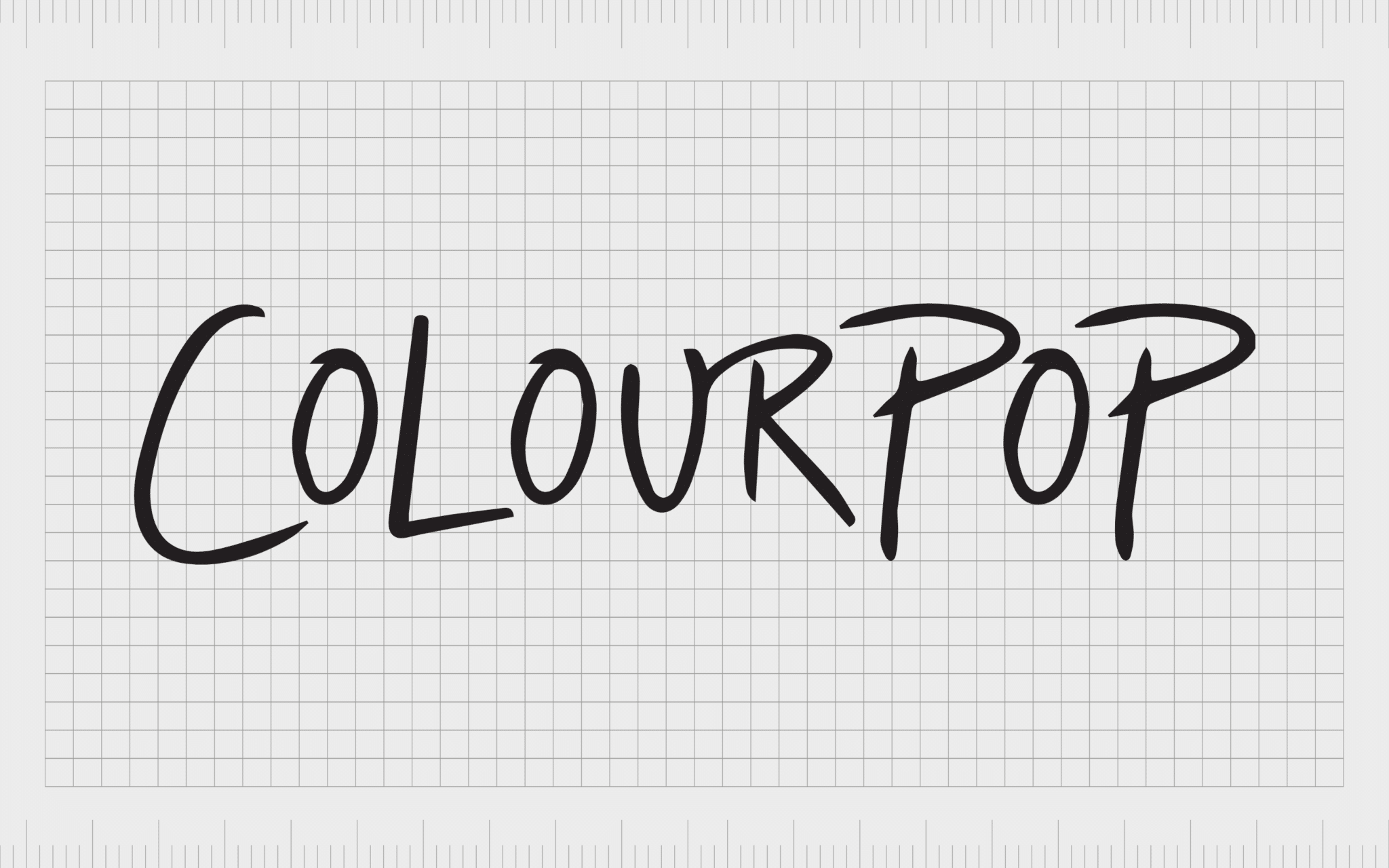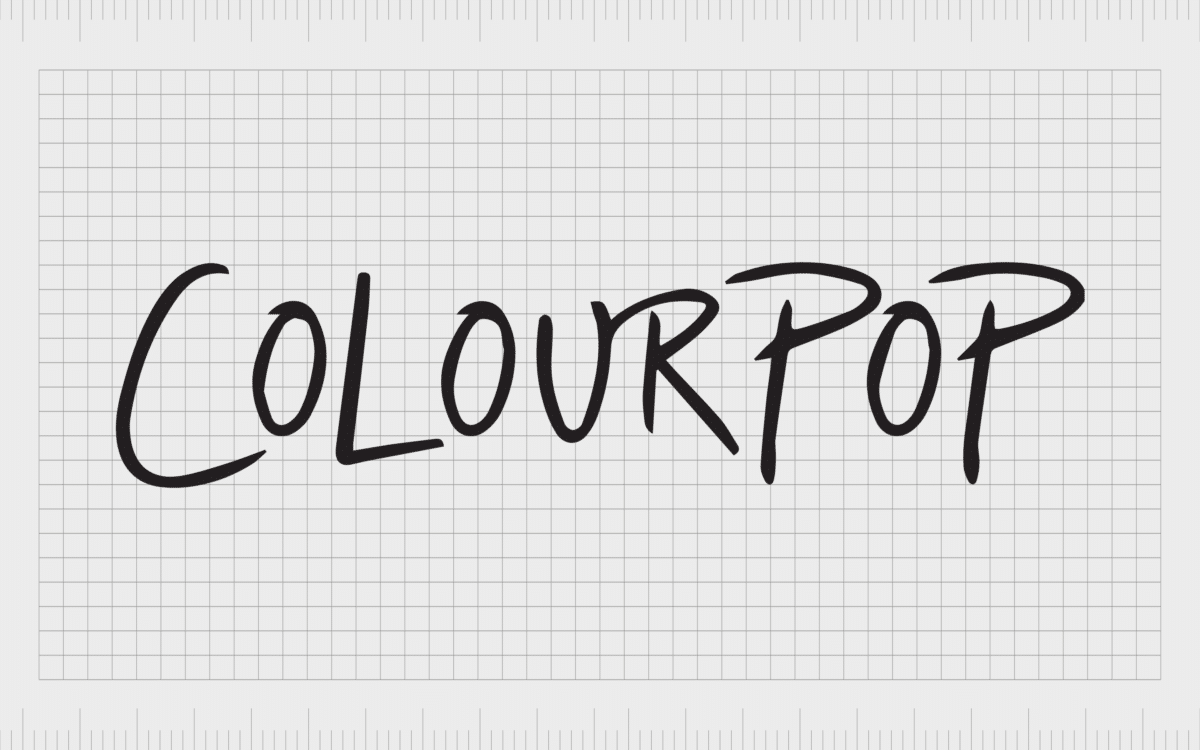 ColourPop Cosmetics
One of the better-known modern makeup brands in the world today, ColourPop was launched in 2014 by a pair of siblings: John and Laura Nelson. The brand is best known for its affordable and cruelty-free products and the wide range of collaborations it engages in.
The ColourPop brand image is playful, fun, and people-centric. This logo looks like it was handwritten by a real person, which may hint at the business's human-focused nature. ColourPop also regularly plays with its logo, displaying it in different colors and styles.
Huda Beauty
Launched by makeup artist Huda Kattan, Huda Beauty is an extremely popular makeup line that emerged in 2013. The company is entirely cruelty-free and has a strong presence in philanthropy.
The business has donated significant amounts of cash to various funds, including Doctors without Borders and NAACP.
Huda Beauty's logo is simple and elegant, much like the company itself. The image has a modern twist, thanks to its combination of the letters "A" and "B" in the middle of its wordmark. The color pink highlights the feminine and compassionate values of the organization.
Charlotte Tilbury
Registered in the United Kingdom, Charlotte Tilbury Beauty was founded in 2013 by a makeup artist with the same name. The products produced by the business are now available in 76 countries worldwide. This company is certified as cruelty-free and does not test any items on animals.
Like many top companies against animal testing, Charlotte Tilbury keeps things simple with its logo. The wordmark is clear and concise, with a friendly sans-serif font. The chocolate-brown shade used in the branding is an excellent reference to luxury, indulgence, and the natural world.
KVD Vegan Beauty
K.V.D. Vegan Beauty is the transformed version of the "Kat Von D" beauty line. The company started as a creation by the famous tattoo artist Kat Von D before eventually becoming its own independent brand. The company is entirely cruelty-free and tests no products on animals.
The organization has built much of its identity around its cruelty-free approach today. Even the company's name is now intended to stand for value, truth, and beauty.
As it stands now, the K.V.D. logo takes some inspiration from the vendor's previous identity but has a more simplistic, luxurious nature.
Other top brands against animal testing
Notably, while various well-known companies throughout the cosmetics landscape embrace the cruelty-free approach today, there are also some major up-and-coming brands too.
As consumers continue to change their purchasing preferences, we've seen many new companies emerging into the cruelty-free scene.
Here are some other top brands against animal testing.
Burt's Bees
A personal care and cosmetics company best known for selling salves and lip balms, Burt's Bees describes itself as an earth-friendly business.
The company, launched in 1984, produces all of its products from natural ingredients and distributes them worldwide. Burt's Bees is also widely known as a cruelty-free brand.
Burt's Bees has various partnerships with leading sustainable organizations such as "The Nature Conservancy." The brand's simple and elegant logo conveys its professional and modern nature with a bright red, serif-style font.
Fenty Beauty
A well-known cosmetic brand created by Rihanna, Fenty Beauty was introduced in 2017, making it one of the youngest companies on this list. The brand is highly focused on diversity with its marketing campaigns, often experimenting with various products for women of color.
Fenty Beauty is a cruelty-free brand, with no animal testing in any of its products. The company also offers some vegan options. The logo highlights the company's modern nature with a unique monogram and a wordmark where the "N" in "Fenty" has been twisted backward.
The image aims to convey a creative approach to beauty.
Kylie Cosmetics
Created by the pop-culture superstar Kylie Jenner, Kylie Cosmetics first launched in 2014. This brand now sells various products, including popular "lip kits" worldwide. Kylie Beauty is a cruelty-free brand that doesn't test products on animals.
Like some of the other top beauty brands worldwide, Kylie Cosmetics has chosen a minimalistic wordmark for its logo. The design draws attention to the famous persona behind the organization, which helps it to stand out among pop-culture fans.
Il Makiage
Il Makiage is an interesting cosmetics and beauty company focusing on developing new products through technology. The brand launched in the United Kingdom and Germany in 2020. The company's name is based on the Arabic word for makeup.
Il Makiage uses machine learning and A.I. to match makeup products to skin tones for customers.
The organization is completely animal-friendly and showcases its future-thinking identity in its simple and minimalistic wordmark logo. There's also a reference to "New York" in the title, as this is the location many people associate with high-end beauty products.
Dermalogica
An American personal care company known for creating various cleaners, toners, treatments, and moisturizers, Dermalogica has multiple stores throughout the world.
The company is animal-friendly and cruelty-free. Moreover, Dermalogica is committed to developing products free from artificial colors and fragrances, which may irritate the skin.
Dermalogica's bold logo references the company's science-focused approach to skincare. The simple but elegant design conveys the company as one with an extensive background in its field and a strong knowledge of the beauty space.
Stila
Stila Cosmetics is a famous cosmetics company first launched in 1994 and created by Jeanine Lobell.
The name "Stila" comes from the Swedish word "Stil," which translates to mean "style." According to the company, the brand chose this name because they wanted women to express their own personal "signature" through their makeup choices.
Stela is a cruelty-free company among the growing number of cosmetic brands that don't test on animals. The business also leverages the "PETA Global Beauty without Bunnies" logo. The Stila business logo is a simple but eye-catching wordmark in all lowercase letters.
The golden coloring demonstrates the luxurious focus of the organization.
Molton Brown
Best known for its luxury fragrance, hair, bath, and body collections, Molton Brown is a British beauty company that has been cruelty-free since 1971. The company creates 100% vegetarian products and is entirely carbon neutral too.
The organization began using 100% renewable energy in 2016 and recycles around 97% of its waste.
Molton Brown focuses heavily on its heritage and luxury status with its logo. The company references the Royal Warrant it was issued for its supply of toiletries in its image, alongside a clean and sophisticated wordmark.
There's also a reference to the company's origins, which first began in London.
Smashbox
Introduced in 1996 by L.A. brothers Davis and Dean Factor, who are also the great-grandsons of the makeup legend (Max Factor), Smashbox Cosmetics has built its identity around long-lasting, high-quality products.
Smashbox Cosmetics is one of the most popular in the world, with locations across the U.K. and the United States, and it's 100% cruelty-free.
The brand also produces 100% vegan products for those concerned about animal-based ingredients. Like many brands against animal testing on this list, the organization embraces a simple and elegant wordmark for its logo.
The image features a stylized sans-serif font, with the word "studios" to draw attention to its creative nature.
Soap and Glory
Soap and Glory are another British brand committed to cruelty-free production.
Launched in 2006, the company aimed to bring a fun and attention-grabbing attitude into the cosmetics world. They often use tongue-in-cheek branding and playful names for their best-selling items. Soap & Glory is a cruelty-free product with no animal testing activities.
The Soap and Glory logo is as bold and confident as the organization itself. This image immediately grabs attention by featuring block capital letters in the wordmark and a stylized ampersand for an extra flourish.
The black and white coloring ensures the venture's logo can work well on a wide range of products and packaging.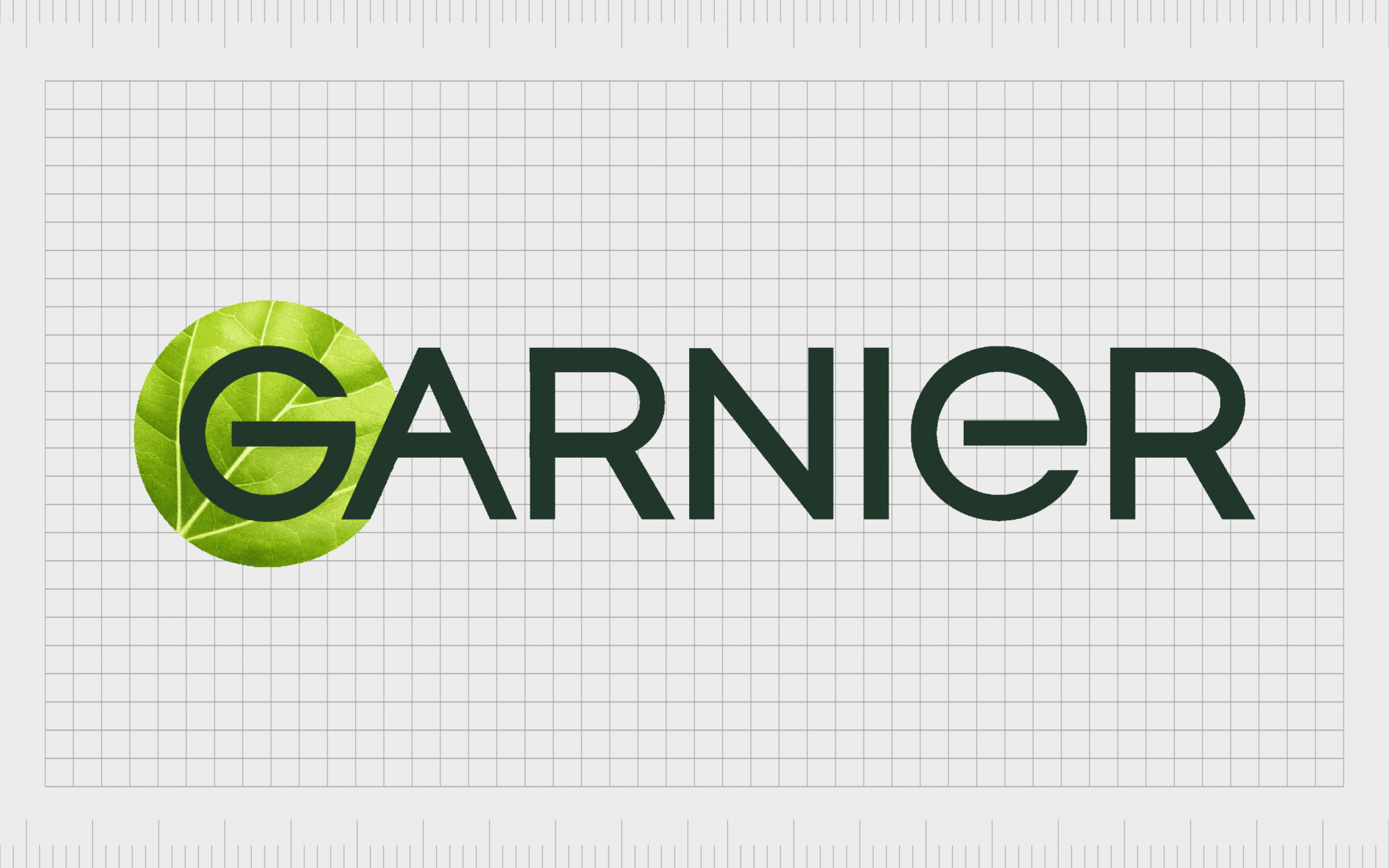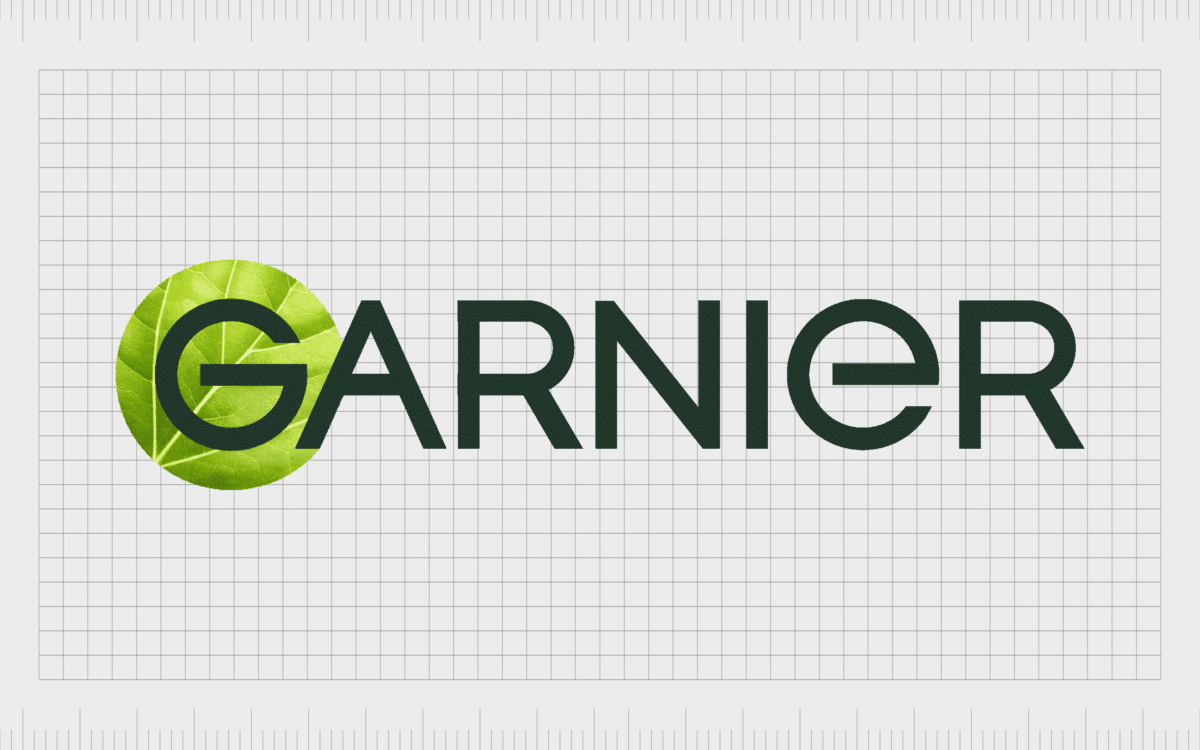 Garnier
Garnier is a mass-market cosmetic brand created in 1904, belonging to the larger business of "L'Oréal." The very first product produced by the company was a patented "hair lotion" designed from natural plant ingredients.
Today, the company focuses on a natural business approach with a cruelty-free operating model.
Garnier is one of the few leading brands against animal testing to clearly reference nature in its logo. Like many of the other images mentioned above, this emblem features a simple sans-serif wordmark, but there's also a circular badge with the texture of a leaf embedded into it.
Why some popular brands aren't cruelty-free
While it's safe to say the number of makeup brands that do not test on animals is increasing, only some cosmetics companies are cruelty-free. Indeed, there is still a massive portion of everyday companies which rely on animal testing.
According to experts like the Humane Society International, there are a few reasons why businesses might choose to continue animal testing.
To stay competitive in a world where numerous makeup companies are constantly emerging, some companies need to develop and use new ingredients.
Creating these ingredients to be safe for human consumption or use means they need to be tested. Animal testing still remains to be one of the best ways of examining the safety of a human-focused product.
Animal testing remains the most common and conventional approach to testing products in the cosmetics and beauty world.
Part of the reason for this is we still need additional investment into discovering new ways of testing products without putting animals at risk. While alternative testing methods have been developed for some use cases, they are unavailable for every need.
Some regions across the globe actually require animal testing to bring a product into the market. A cosmetics or beauty company selling in China would be forced to test their products on animals to comply with local regulations.
Even if the products created by a company weren't tested on animals initially, China's regulators could enforce this testing once the product appears in their marketplace.
Celebrating cruelty-free brands
Companies against animal testing are gaining popularity as customers prioritize purchases from businesses that comply with their specific values and ethics. As many people today embrace vegan and cruelty-free lifestyles, they want to ensure the products they buy are safe too.
While companies may not always draw attention to their cruelty-free nature in their logos, many of the businesses mentioned above are clear about their commitments to help stop animal testing and prevent cruel practices.
Fabrik: A branding agency for our times.