Real estate branding is an essential tool for any company, large or small. A brand isn't just your logo or business name, it's how you connect with your target audience and build emotional relationships.
While most companies rely on great branding to be successful in today's digital world, branding for real estate is particularly important. You're dealing with one of the most important investments your customer will ever make, and one of the biggest purchases or sales of their lives.
If your estate agency branding isn't up-to-scratch, you're not going to earn your audience's trust.
A strong branding strategy gives your clients the peace of mind they need, whether they're handing you the keys to their old home or using your services to find somewhere new.
Here's your guide to real estate agency branding.
Is branding important in real estate?
Your brand is responsible for setting your business apart from the competition. A strong brand image and identity differentiates you from other real estate companies in your area.
However, it also does a lot more than this. With a good brand, you earn the trust and respect of customers who not only work with you to buy or sell their homes but recommend you to their friends.
Branding is essential in any industry, but it becomes particularly important in areas where companies cant rely on impulse and market trends to convince their customers to do something. When you're dealing with huge transactions, like the buying and selling of homes, you need to inspire confidence in your target audience. This is what branding does.
When used correctly, real estate branding:
Makes you distinctive: Your brand includes all the elements of your image making you memorable to your audience. This includes your logo, website design, the tone of your content, and even your company colors.
Establishes trustworthiness: Real estate agents understand the importance of trust in a real-estate transaction. Buying or selling a house is a big step for a lot of homeowners. Your brand will give your company a human touch and something customers can connect with.
Builds loyalty: If your customers like the experience they get when interacting with your brand, this generates loyalty. Since the average American moves around 11 times over the course of their life, it pays to build the foundations for long-term relationships.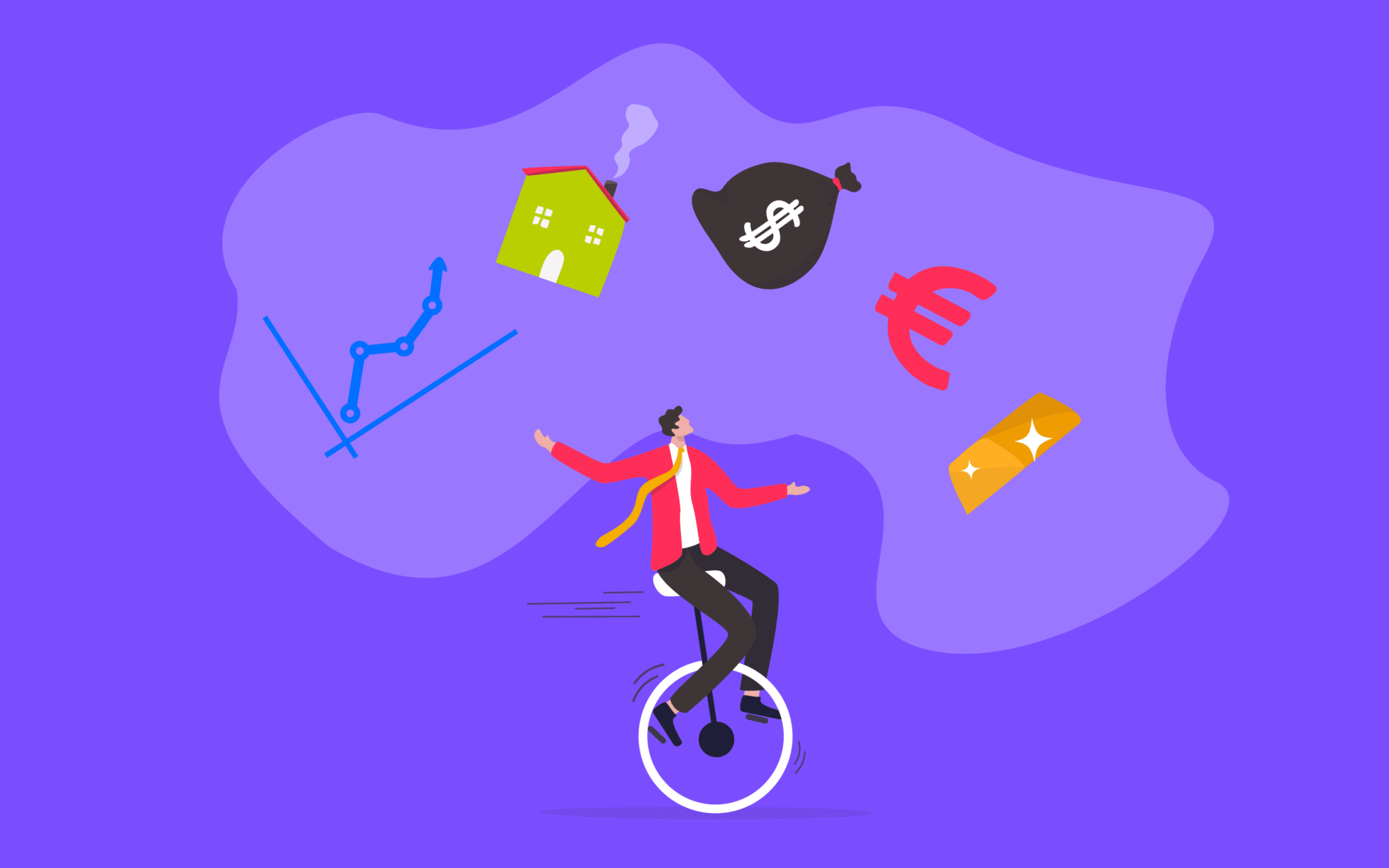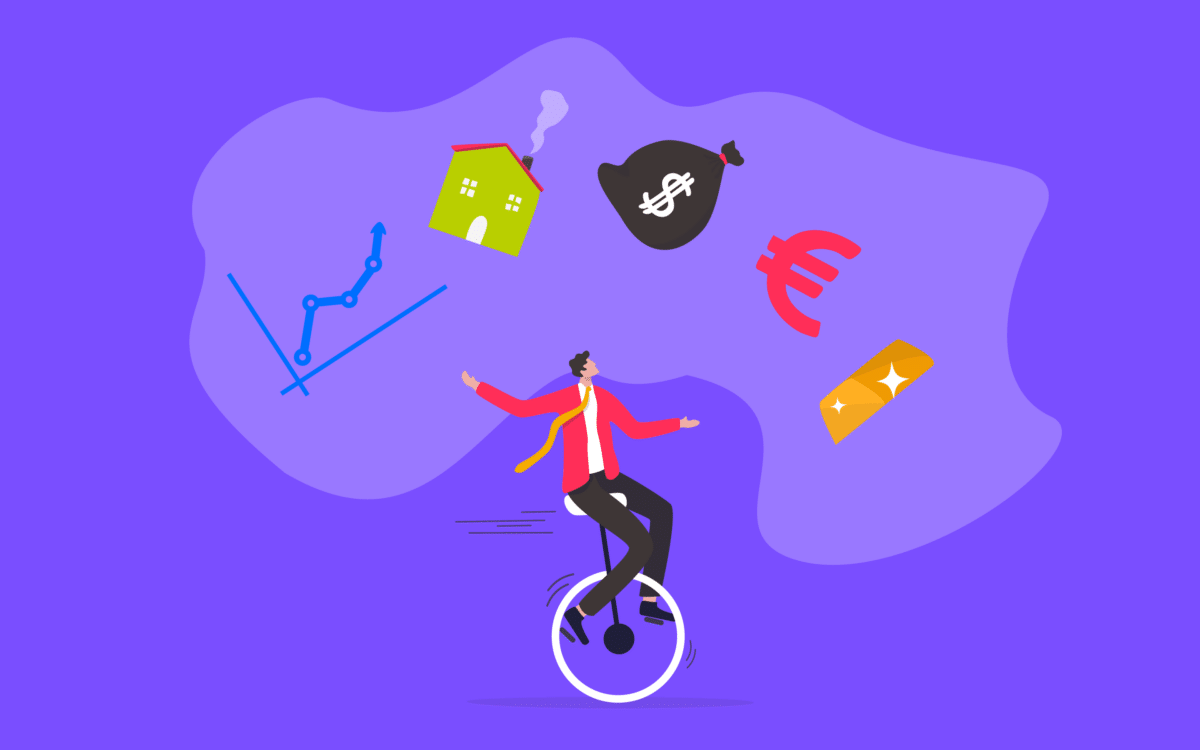 How do real estate agents build brands?
Real estate agency branding is similar to any other form of branding.
The right strategy should involve careful consideration of various brand assets, including:
Your visual identity: Logo, website, graphics, colors, and fonts.
Your personality: Tone of voice, use of language, and unique marketing efforts.
Brand guidelines: Your rules for connecting with your target audience.
Mission statements: Goals based on your brand values and aims.
Advertising campaigns: Tools you use to connect with your customers.
There's no shortage of excellent real estate branding examples out there. The key to success is understanding your agency, your target audience, and your competition.
Start with your target audience. Where exactly does your real estate company serve? Are you going to be selling homes in a specific state or city? Where are the borders on your service? This will help to guide your local marketing campaigns and ensure you're reaching the right audience.
Other ways to establish your target audience include thinking about the kind homes you're going to be dealing with. Some real estate branding focuses on building a company's image as a luxury real-estate brand. Other strategies involve a focus on budget-friendly services for first-time buyers and sellers.
Once you know your target audience, you can examine your competition. Look at the examples of real estate company branding from similar organizations in your local area. Ask yourself what kind of image these groups are trying to build, and what sort of voice they use to reach their audience.
Which elements of those branding efforts would you like to replicate with your company, and which would you consider changing?
Throughout this investigative process, consider what kind of image you want to build for your company. What are your unique selling points as a real estate company? What makes you stand out from the competition, and how do you want to be defined by your customers?
Tips for estate agency branding
When it comes to branding for real estate groups, there's no one-size-fits-all strategy for success. The kind of brand you choose to build will depend on your sales strategy, what kind of customers you want to reach, and your competition.
If you're struggling with building an entire brand from scratch, a real estate branding agency with experience in your industry will be helpful. In the meantime, here are some tips to help get you started on the right track.
1. Start with the image
While we all try to judge a book by more than just its cover, your brand image is one of the initial factors which determines whether your customer ends up trusting your company or not.
If you're in the midst of creating your real estate company and you're still asking, "Should a real estate agent invest in branding?" it's definitely time to focus on aesthetics.
Think about what kind of emotional impact you want to have on your target audience, and what sort of shapes or graphics might make the right impression. Don't forget to consider other aspects of your image too, like your brand colors, your choice of fonts, and even your app or website design.
Companies like Mynd Property Management use colors like white and blue to symbolize trustworthiness and credibility in their website design, and enhance their pages with plenty of pictures of real people.
The more professional you look, the more trustworthy you'll seem.
2. Work on your voice
Voice is how you develop a rapport with your target audience with real estate branding. You need to build an emotional connection with the customers you want to trust you in buying or selling their property. With that in mind, tone of voice is crucial.
Start by looking at your target audience and asking yourself what kind of language they use. Younger audiences are likely to use more slang and informal words, for instance. Ask yourself whether you want to come across as fun and friendly, or experienced and sophisticated?
Your personality will be defined by the words and terms you use in your campaigns.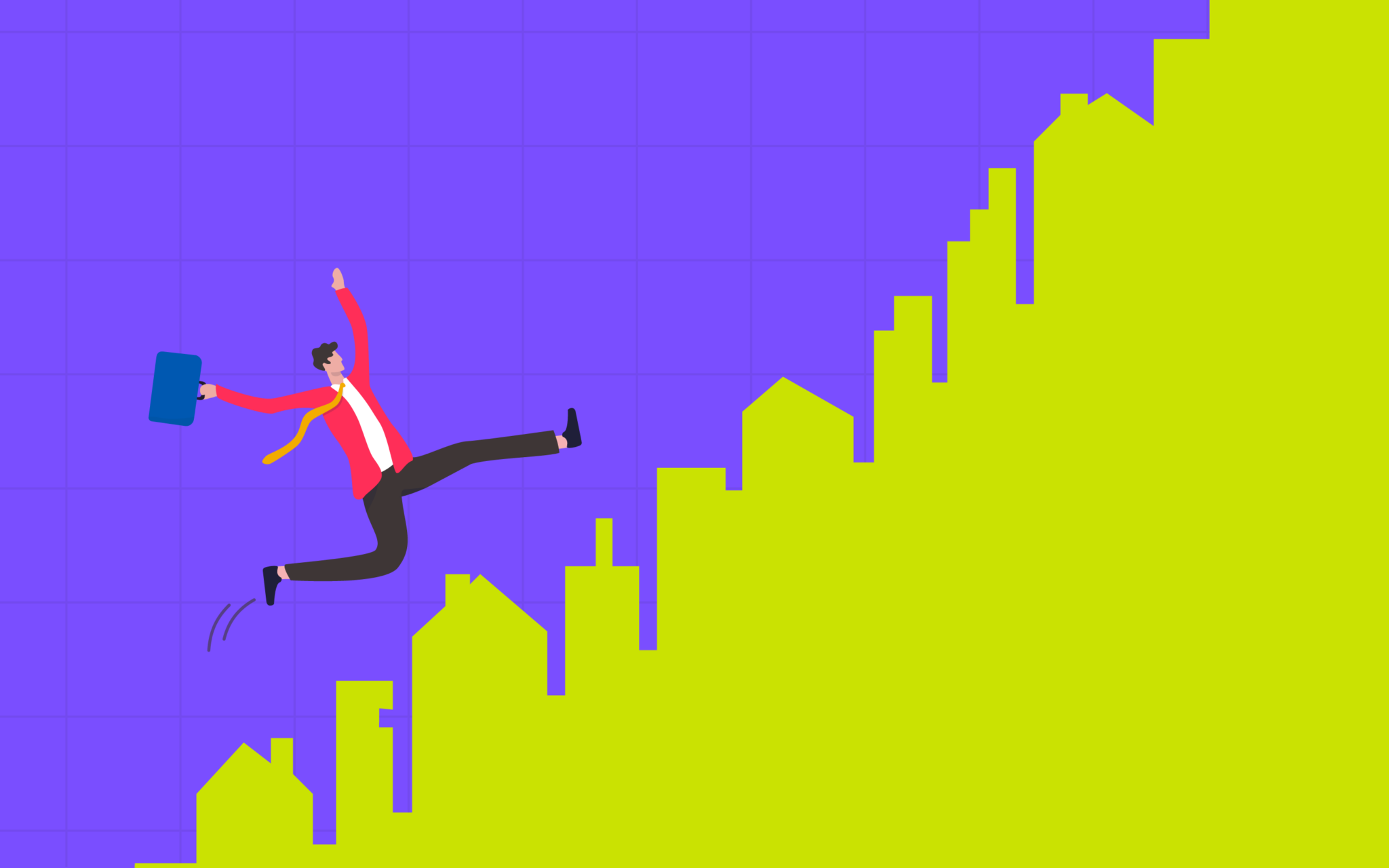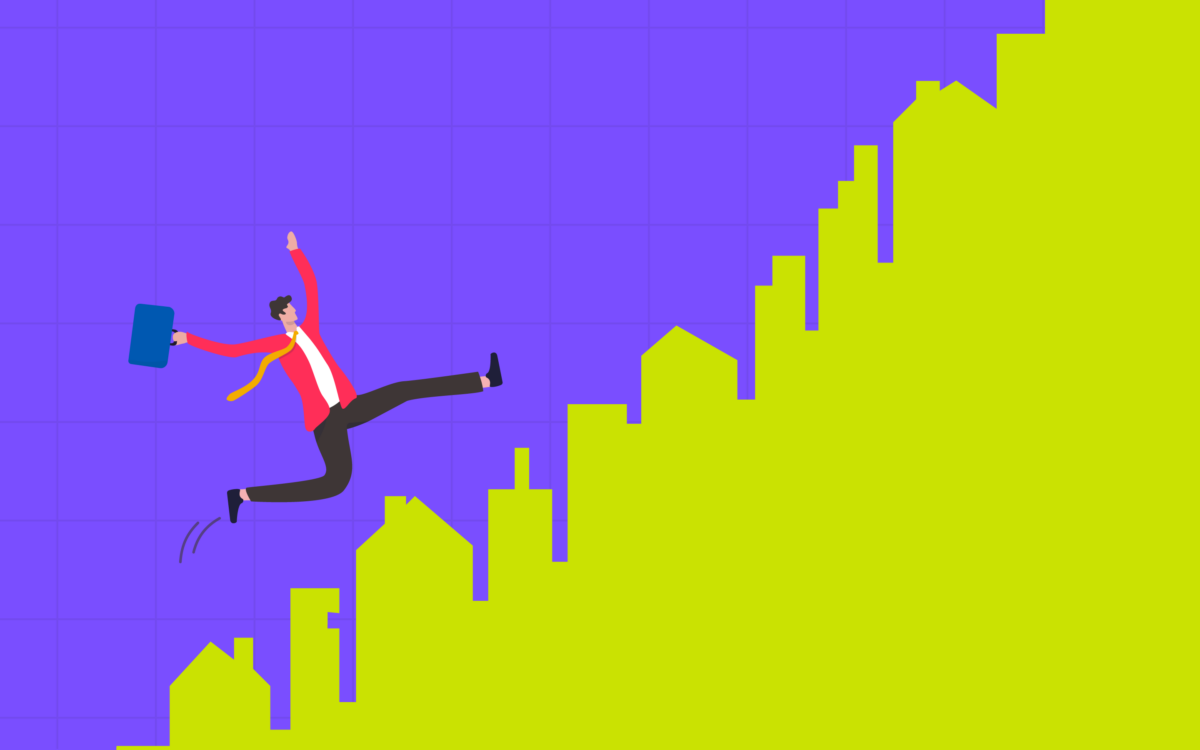 3. Develop your presence
Once you have a strong image and voice, the next step is spreading awareness of your brand in a consistent way across multiple channels. Everything from the colors and signage you use in your offices offline, to the kind of pictures you post on social media form a part of your brand presence.
Ensure you're delivering the same clear message with every example of branding in your toolkit. Whether you're connecting with customers online over listing directories, or you're speaking to your clients in person, your branding needs to shine through.
It may be helpful to create guidelines and rules for your agents to follow when interacting with customers or making marketing campaigns.
4. Show your expertise
Whether you're a fun and friendly brand, or a more sophisticated real estate agency, remember your customers will still want to see evidence you know what you're doing. There are various ways to demonstrate this credibility.
You can post long-form content on your website to improve your SEO strategy and demonstrate your knowledge of the real-estate industry.
Another option is to make videos or podcasts where you answer common questions asked by your target audience. One particularly valuable way to build trust and engage your potential customers, is to collect reviews and testimonials or share success stories from previous clients online.
These assets simultaneously act as authority-boosting content, and social proof.
5. Pay attention
Finally, branding isn't a set-it-and-forget-it process. As your company evolves and your knowledge of your target audience grows, you may even get to a point where you need to ask, "How do I rebrand my real estate company?"
Listen to the opinions of your customers and look at how other companies in your region are updating their brands.
If your image or identity starts to seem a little outdated, you may need to consider making some changes. At this point, contacting a professional rebranding company is usually a good idea.
Make your mark with real estate branding
Excellent real estate branding can be challenging to achieve for a beginner. When you're trying to gain the attention, trust, and loyalty of your target audience, you can't afford to make any mistakes.
Once you've established you need a strong real estate brand, follow the tips above to improve your chances of developing a powerful image and identity. If you find yourself in need of extra help, don't be afraid to reach out to the professionals.
Fabrik: A branding agency for our times.

We've built our reputation, building brands for other people.
Do you need to bring a new brand to life or breathe new life into an existing one? If so, let's start a conversation