How to name a holding company: Your essential guide to naming for holding companies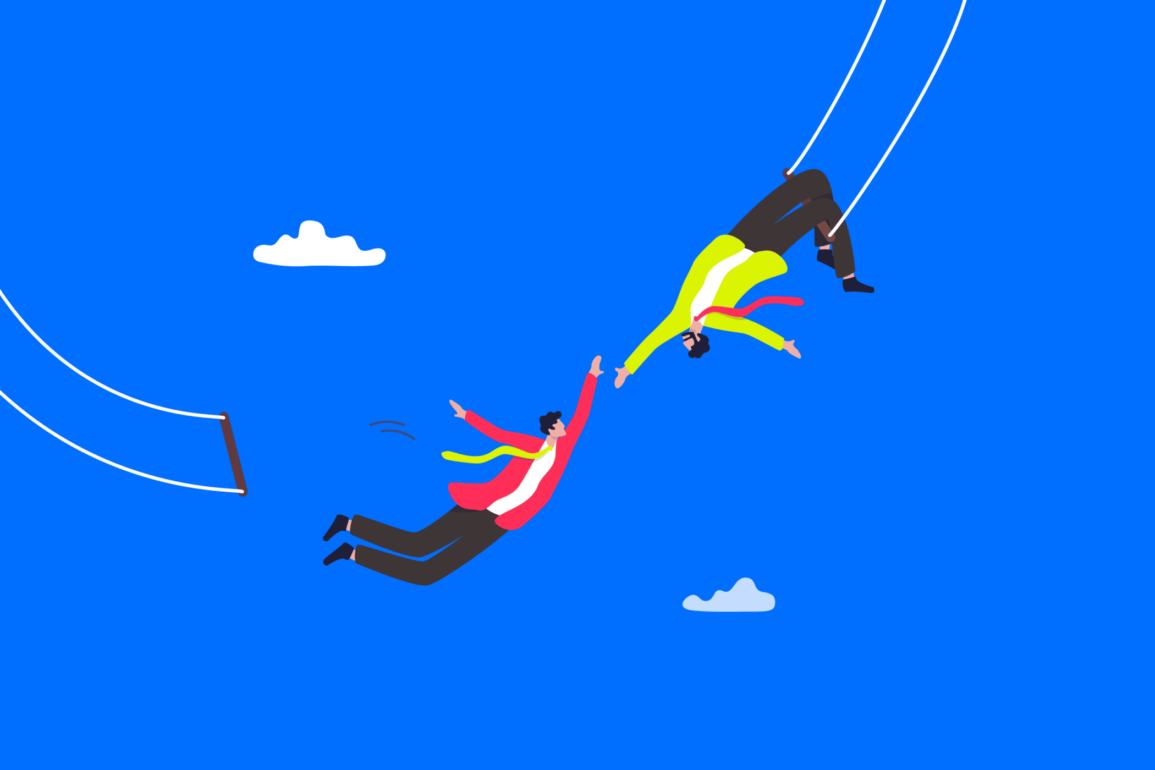 If you've been struggling with figuring out how to name a holding company, you're not alone. Holding company names, like any business title, can be difficult to choose successfully. After all, you need to convey the trustworthiness, expertise, and passion of your business in just one or two words.
The best holding company names can make a significant impact on the market. They demonstrate your credibility to potential customers and investors. They can also help to set you apart from the competition, so you're more likely to grow.
The name you choose will be the first thing your customers encounter when searching for your brand. It will also be the foundations on which you build your business identity. Simply put, the naming process shouldn't be taken lightly.
The question is, how do you make sure you're choosing a name for your holding company with real potential? Today, we're going to be looking at some important guidance on how to name your holding company effectively.
Why is naming a holding company important?
A holding company is a specific type of financial entity with no operations, activities, or active business to manage itself. Instead, the company simply owns or "holds" assets.
These assets might be shares of other companies or corporations. For instance, Berkshire Hathaway owns assets in companies like Duracell, Fruit of the Loom, and Dairy Queen.
Holding companies elect board of directors responsible for guiding the growth of various assets. As such, they need to convey an air of credibility and expertise to the companies they work with.
Your holding company name is a critical part of making the right impression. The best holding company names give us a sense of comfort and confidence. For instance, Berkshire Hathaway sounds instantly trustworthy, traditional, and sophisticated.
Remember, good holding company names:
Attract the right people
The best names for holding companies will help you to attract other brands, customers, investors, and even specialists for your board of directors.
Differentiate your company
A good name sets you apart from other organizations, helping to give you a more significant impact on your chosen industry.
Conveys meaning
A good holding company name says something important about your brand. For example, JPMorgan & Chase draws attention to the history of the company and the various groups which came together to form the new entity.
Although a name is just one part of your branding strategy, it forms the foundations for your entire identity, and ensures you can reach your audience. Learning how to name a holding company effectively can be the difference between success and failure for a business.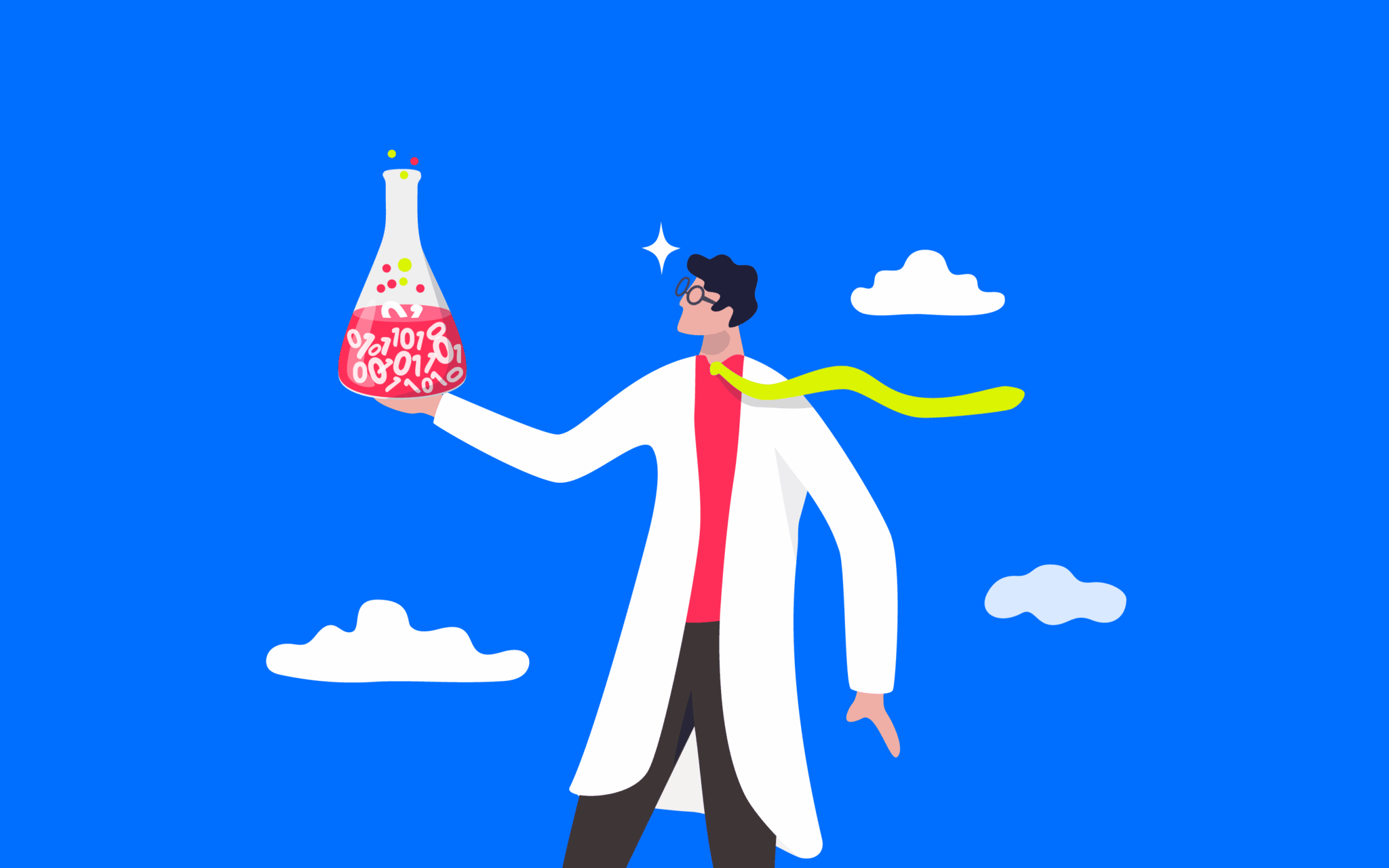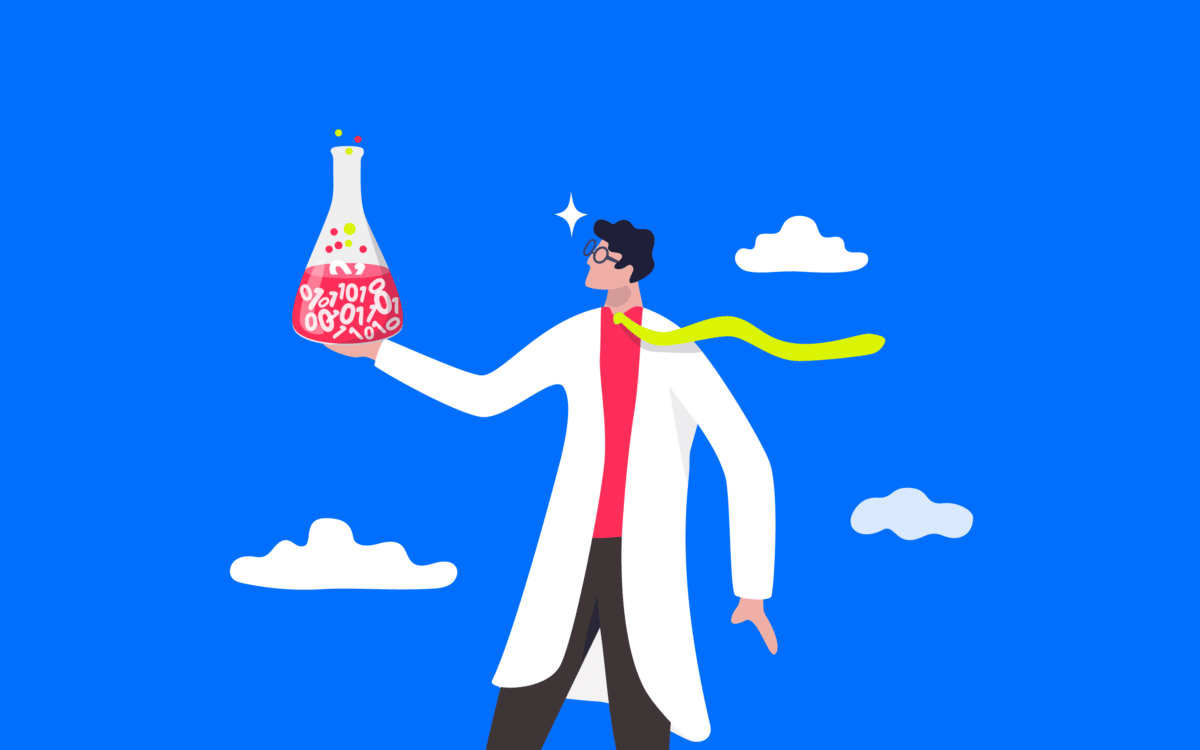 How to come up with holding company names
Unfortunately, a lot of holding company leaders assume the perfect name will simply come to them when they've begun launching their business. However, the reality is figuring out how to name a holding company is much more complex than you'd think.
The first steps often involve doing as much research as possible, and brainstorming to get a flow of ideas going.
Start by:
Considering your audience
Think about who you most want to connect with as a holding company. Is there a specific niche you're invested in? How can you convey this when you're naming your holding company?
Researching the competition
Looking at competitors in your area will give you an insight into what types of names are common in your space.
Is it popular to name holding companies after founders, or to use the "holdings" defining term? Do you want your name to be similar to other competing brands, or entirely different?
Brainstorming as a team
Bring the members of your board of directors together to brainstorm names as a group. This will be a great opportunity to get multiple different perspectives. Try listing all the words you commonly associate with your business to begin with, and use a thesaurus for inspiration.
If you're struggling to choose an effective name from day one, this could be a sign you need to reach out to a naming agency who can help you follow the correct rules when naming your business.
Tips for choosing the best holding company names
If you're lucky, your brainstorming sessions as a team will help you come up with a handful of titles which might be suitable for your company. The next step is sorting through the collection to find the best holding company names available.
Much of learning how to name a holding company is knowing how to do your research and due diligence.
Ask yourself:
1. Does the name make sense for the brand?
Even holding companies have brand identities. Take a look at your brand guidelines and ask yourself what you want to convey to your target audience. What kind of terms and feelings do you want people to associate with your business, and how effectively does your name make the right impression?
If you want to stand out as a financial company, for instance, does it make sense to use the term "Financial" in the title (like Mizuho Financial Group), or would it be better to choose something more subtle, and human, like "Goldman Sachs"?
2. Is the name memorable?
A great name must always be memorable. While holdings companies can sometimes have longer names than other organizations (like Mitsubishi UFJ Trust and Banking Corporation), it's important to remember a more complex name is difficult to remember.
Try to opt for short, catchy titles where possible, like CitiGroup or Wells Fargo. It's also worth checking to see whether your chosen name is easy to spell and say. When people are searching for your business online, you don't want them making mistakes.
3. Is the name timeless?
Many of the world's biggest holding companies seem to have been around forever, from the London Stock Exchange to Morgan Stanley. The worst thing you can do with something as versatile as a holding company, is restrict yourself with a name unable to grow.
Try to avoid hemming yourself into a specific industry if you know you want to invest in a range of different sectors.
Of course, if you know you want to stay focused on a certain niche, you can use a more specific title to attract the right audience, like Legal & General Group PLC.
4. Does the name follow regulatory guidelines?
If there are any specific naming guidelines in your industry or sector you need to be aware of, it's best to learn about them fast. When figuring out how to name a holding company, it can sometimes be helpful to connect with a lawyer about your naming options.
This can be a good idea if you're not sure whether you need to add terms like "PLC", or "Inc" to the end of your business name.
5. Will the name look appealing?
Many of the most popular holding companies in the world also use their names as wordmark logos. As such, it's worth thinking about how your name is going to look when converted into a brand mark. A longer name can be more difficult to convert, while a shorter name gives you room to experiment.
While you're working on brainstorming your name, it might be a good idea to mock up some potential examples of what your logo could look like too.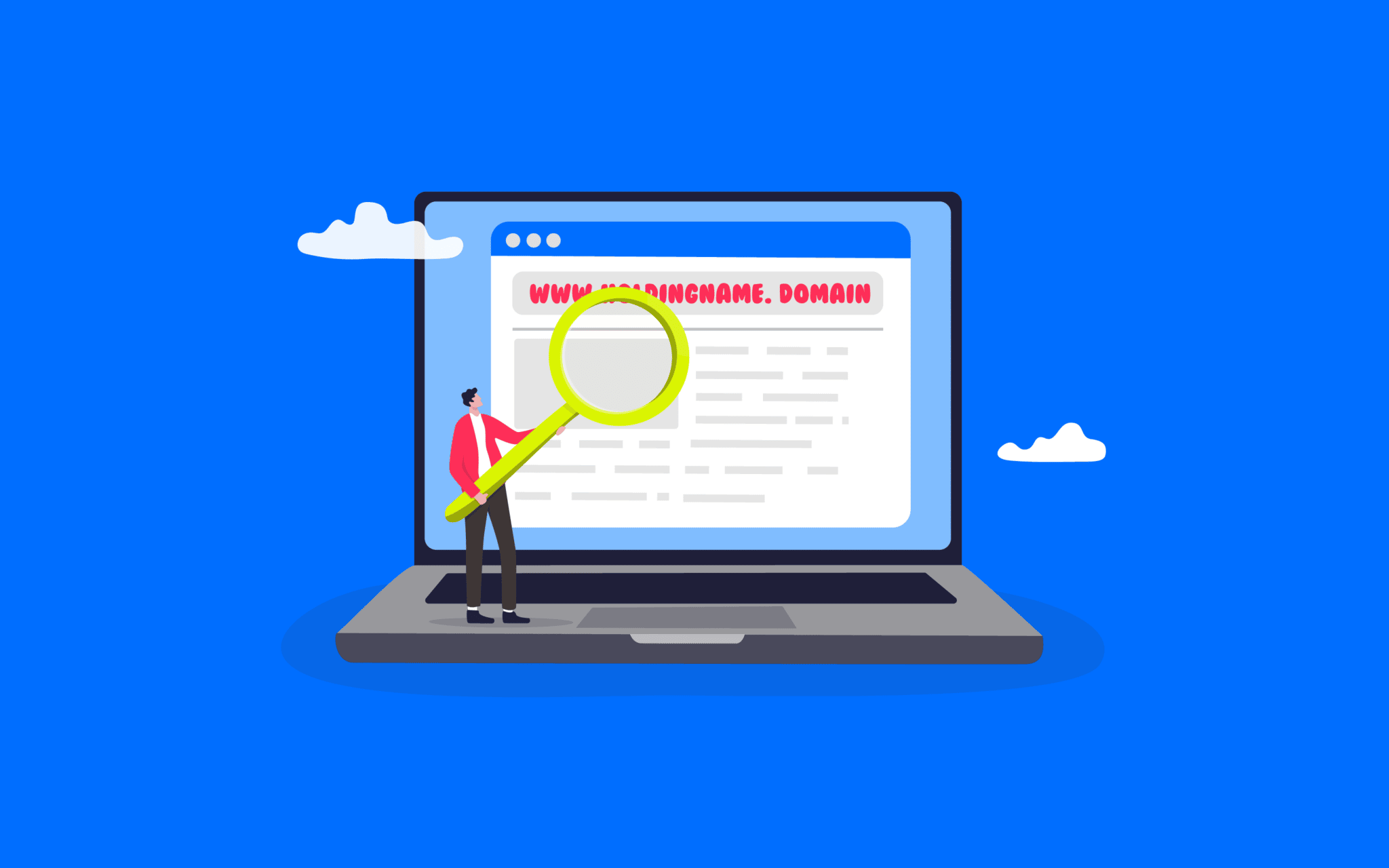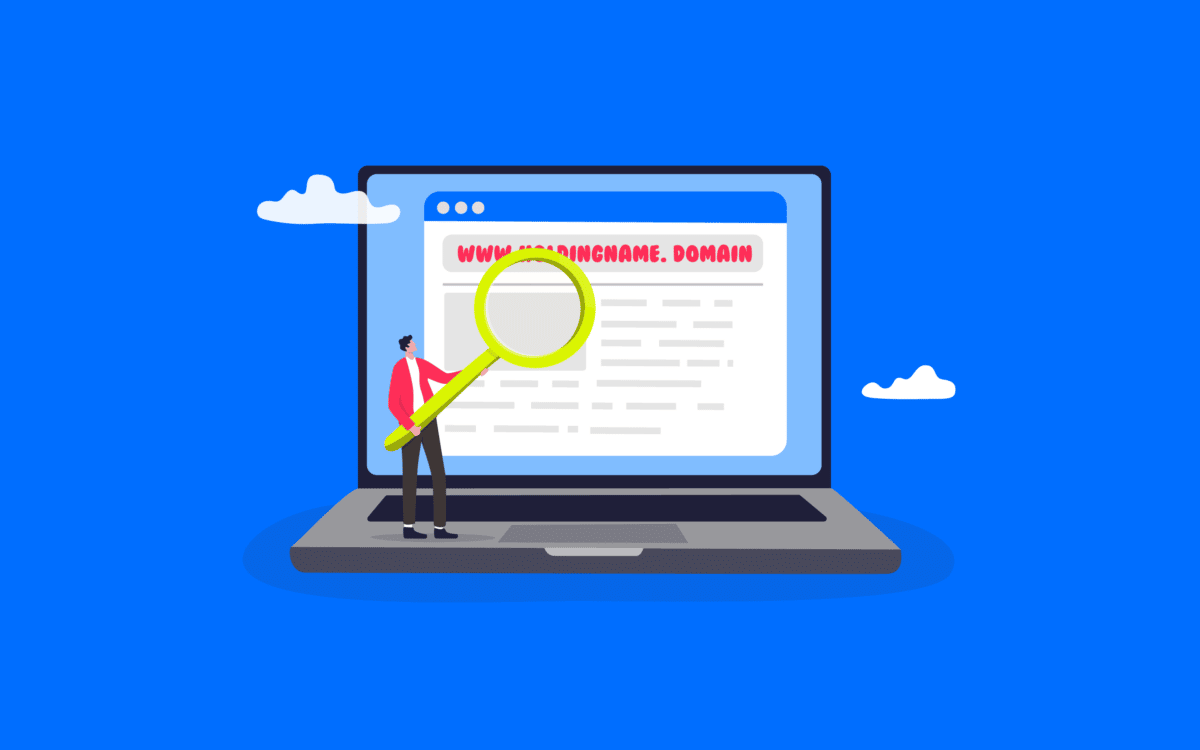 How do you name a holding company safely?
Speaking of doing your due diligence and communicating with legal professionals, there are some extra steps you can take to ensure you're naming your holding company correctly. The last thing you want is to choose a title from your list of holding company name ideas and discover you can't use it.
Start by searching federal trademark records in your industry. You can use the US Trademark Electronic Search System to do this relatively easily. Remember, it's worth checking for names of holding companies too similar to yours. You don't want people to accidentally find a competitor when they're actually looking for you.
After checking for trademarks, look for domain name availability. The chances are you're going to need to invest in a digital presence for your holding company in today's transforming landscape. Investing in the right domain now will save you a lot of headaches in the future.
You can even look into buying your domain name in a range of different versions. Some holding companies choose to purchase their name with TLDs like .com, .net, and .org just to ensure other companies can't swoop in and cause problems.
Finally, remember once you've chosen your business name, it's a good idea to make sure you register it. You'll need to register your business name with the US Patent and Trademark Office if you want to file for a trademark.
You may also need to fill out specific documentation based on the type of corporation you're running, so speak to your legal specialist for guidance.
Finding the right holding company name ideas
As mentioned above, figuring out how to name a holding company effectively is easier said than done. There are a lot of ways to make mistakes in the naming landscape. Plus, inspiration doesn't always come naturally.
With this in mind, here are some quick tips to help you find the best holding company name ideas:
Understand your business
Take the time to understand your holding company, it's mission, and what you hope to achieve with your brand. Writing a basic set of brand guidelines, a business plan, or even just a mission statement can help guide your naming strategy.
This guidance will also ensure you're focused on sending the right message with your moniker.
Know the marketplace
While fun, playful, and descriptive names might be common in some environments, they're less common in the holding company world. When you're naming a holding company, it's a good idea to keep an eye on the trends, like naming your business after a specific person or location.
You can also use literal descriptive terms like "Cathay Financial" or "DBS Group Holdings".
Get feedback
While it's never a good idea to have too many people fighting over different names when you're starting your holding company, this doesn't mean the decision should be left to a single person either.
It's helpful to bring multiple perspectives together when you're choosing a great name. You might even want to get specialist feedback from legal professionals and experts who can guide your decisions.
Check for other meanings
Part of doing your due diligence means making sure your name can scale into different environments safely. Even if a name seems perfectly fine in the US or the UK, it might not translate well into other parts of the world.
Make sure your holding company's name is as flexible as possible.
Try to convey emotion
Although many holding company names are quite logical and straightforward, it's useful to convey emotion whenever you can.
For instance, "Equitable Holdings" creates the image of a company with a strong focus on fairness and equality. Alternatively, "American Express" gives us a sense of speed and convenience.
Think about what kind of emotional impact you want your name to have.
Can you use "holdings" in a company name?
If you've taken our advice for learning how to name a holding company, and done your research into other famous brands, you've probably noticed some common trends. A lot of holding companies use many of the same "literal" terms in their names.
For instance, many of the world's top financial holding companies use the word "Financial", such as:
Sony Financial Holdings
Ally Financial
Voya Financial
OP Financial Group
Taiwan Financial Holdings
Another common trend you'll notice is the use of the word "Group" to highlight the number of different brands working together to make the holdings company successful. One of the most complex trends in naming holding companies, has been the use of the word "holdings".
In the past, a lot of companies have chosen to add "holdings" to their name to draw attention to the specific nature of the business. However, there has been some controversy around this term over the years.
In some parts of the world, using "holding" or "holdings" was previously not permitted, because the word was considered "sensitive".
Changes were made to these regulations in January 2015 in the UK, so people in this region can now use the term "holdings" in their title. However, it's worth checking the regulations in your local area to make sure you're not falling victim to any compliance issues.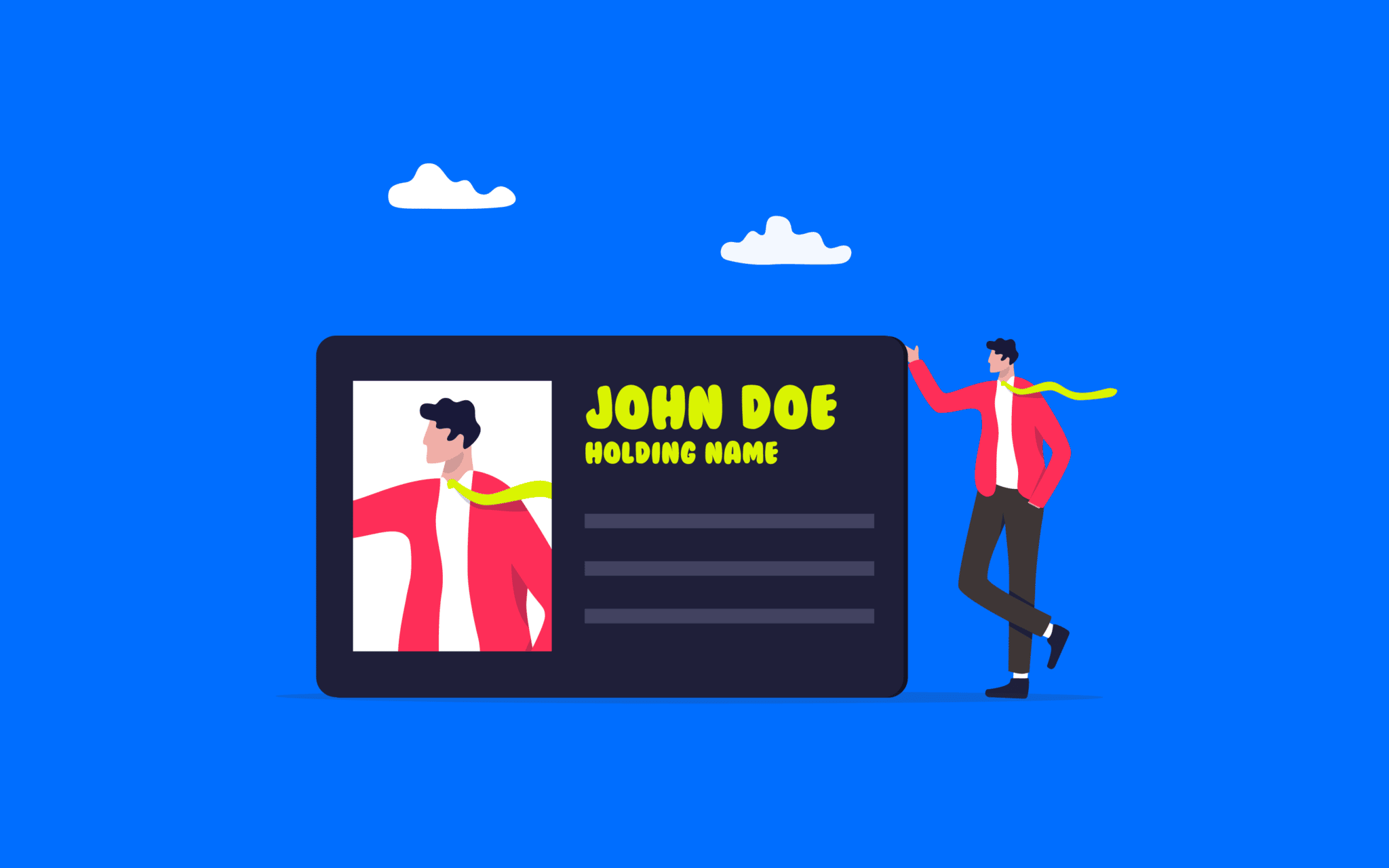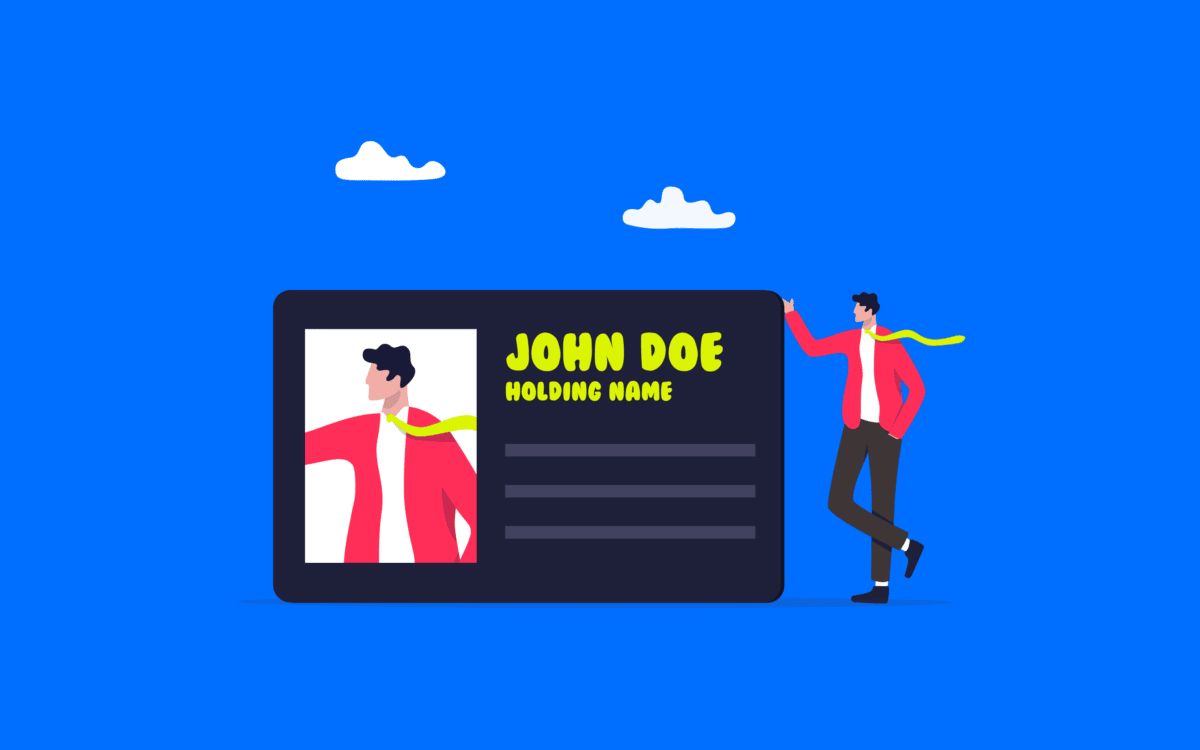 Why do companies put "holdings" in their name?
Of course, just because you can use the word "holdings" in your name, doesn't mean you should. As mentioned above, there are a lot of common trends in holding company naming, from using the term "group" to create a sense of community, to actually defining which industry you're in, using the word "legal" or "financial".
So, why do so many companies use the word "holdings" in their title? The simple answer is to immediately define what the company does. It's common for many holding companies to be named after a person.
While over time, an eponymous name gains meaning based on the personal branding of the individual, it can initially be confusing. An eponymous name doesn't tell anyone what your business does.
Adding the name "holdings" to a company name makes it clear what your business purpose is. This can make it easier to connect with the right audience faster. On the other hand, many companies use the word "holdings" in their name to connect their companies with other bigger-named brands.
Many of the most popular and successful companies in the world use "holdings" in their title. Following in their footsteps could be a good way for younger businesses to give themselves a sense of credibility and heritage.
Holding company name examples for inspiration
Holding companies can be difficult for many business leaders to understand. They don't perform in the same way as your standard organization, with no operations or activities to keep track of.
However, like most businesses, holding companies still need to make the right impression on a specific audience in order to thrive.
Learning how to name your holding company effectively can be the perfect way to set yourself up for success in a competitive market. Choosing the right holding company name will even boost your chances of outshining the competition, and attracting potential partners.
If you're still struggling to choose the best holding company names, here are some examples to help inspire and direct you:
Johnson & Johnson
One of the biggest companies in the world, Johnson & Johnson owns shares in a huge range of businesses, focusing mainly on health care, medical devices, and pharmaceuticals. The human name makes us think of a more caring brand.
Citigroup
Fun and modern, the Citigroup name is a world away from the stuffier holding company titles you'll see elsewhere in the world. Citigroup is the third largest banking institution in the world, with a modern and forward-looking image.
Wells Fargo
Wells Fargo is one of the biggest financial services companies in the world. The name "Wells Fargo" came from a merger of two brands.
However, the sound of the name also has a hidden emotional impact. Wells make us think of depth, while "Far go" might be connected with ideas of growth.
Morgan Stanley
Morgan Stanley is an American multinational investment management and financial services brand, as well as one of the biggest companies in the world. Once again, the human name here gives the name a sense of human reliability and trustworthiness.
Equitable Holdings
One of the biggest companies in the world, also known as "The Equitable", Equitable Holdings uses its name to convey a sense of fairness and balance. At the same time, the "Holdings" term gives us a direct insight into what the business does.
Looking for good holding company names?
Figuring out how to name a holding company isn't always easy. You'll need to think carefully about what kind of impression you want to make on potential partners and customers. At the same time, it's important to find a name other companies will want to be associated with.
While holding companies might not operate exactly the same as other brands, they still need to use the same branding elements to make a lasting impression.
Fabrik: A naming agency for our times.

We've made our name famous by naming other businesses.
Get in touch if you have a company, product, or service that requires a unique name. Click below, and let's start a conversation today!