Email images: Creating your email marketing images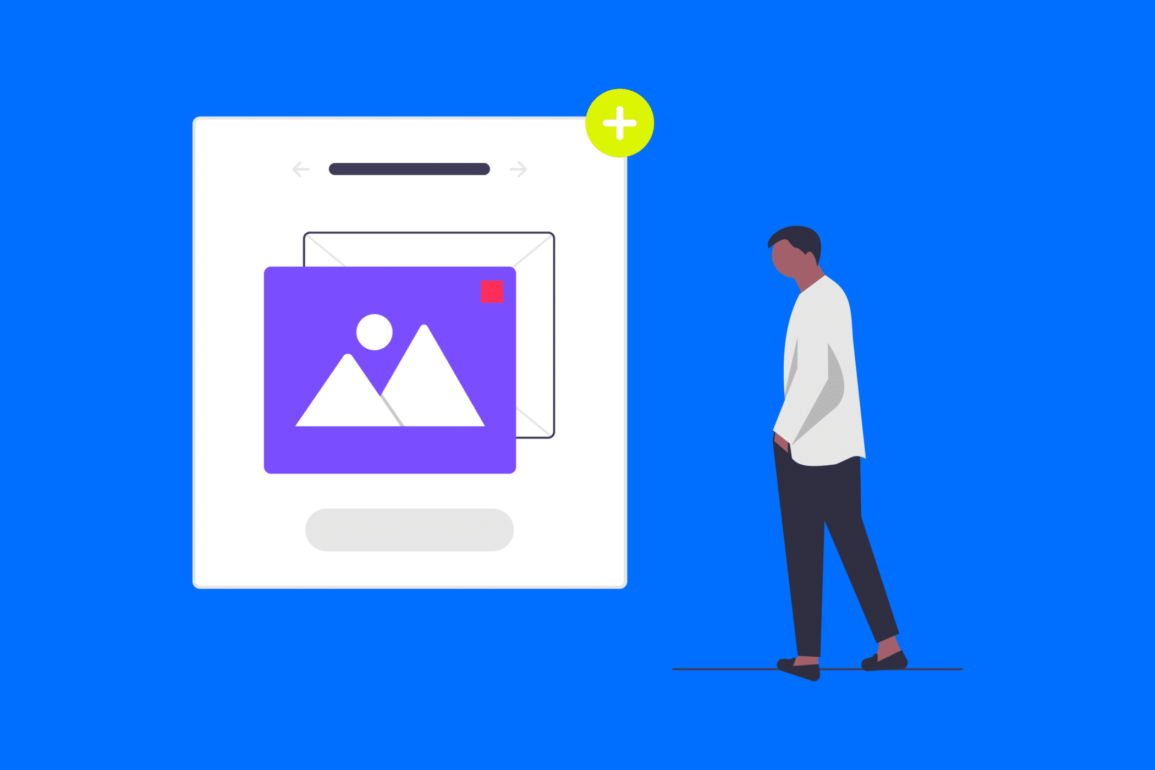 Are you trying to achieve the best email open rate? Worried about your email images? It makes sense. A picture is definitely worth a thousand words in the world of eMarketing.
The right picture adds context to your messages, helps you to develop stronger relationships with your target audience, and paves the way for a better brand impact. But not just any picture will do.
Email marketing images need to be carefully chosen to drive the right responses in your campaigns.
This is because your visual content could be the key to driving better click-through rates, stronger conversions, and ongoing brand loyalty.
Today, we're going to share some valuable tips on everything from which images you should be using in your emails, to the right email image sizes.
Step 1: Email image sizing
The first step in designing and using effective email images, is making sure you get the sizing right. For an email campaign to succeed, you'll need the image to fill up just enough of the space in the message, without overwhelming your potential customer.
Image sizing can be a tricky concept in the email marketing world. Years ago, Microsoft Outlook was the go-to solution for emails, and the average desktop monitor could manage around 1024px.
Marketers across the globe therefore conformed every visual email to meet with those restrictions.
However, the email world has evolved drastically over the years. Now, 97% of screen resolutions offer 1024x768px or higher. The most popular resolution is around 1366 x 768. What's more, a significant number of emails aren't opened on the desktop at all.
More than half of all email gets opened on mobile devices, and companies need to be aware their clients are now working with smaller screens.
So, what does this mean for your email marketing images?
Well, first of all, images in emails should be no more than 960px wide.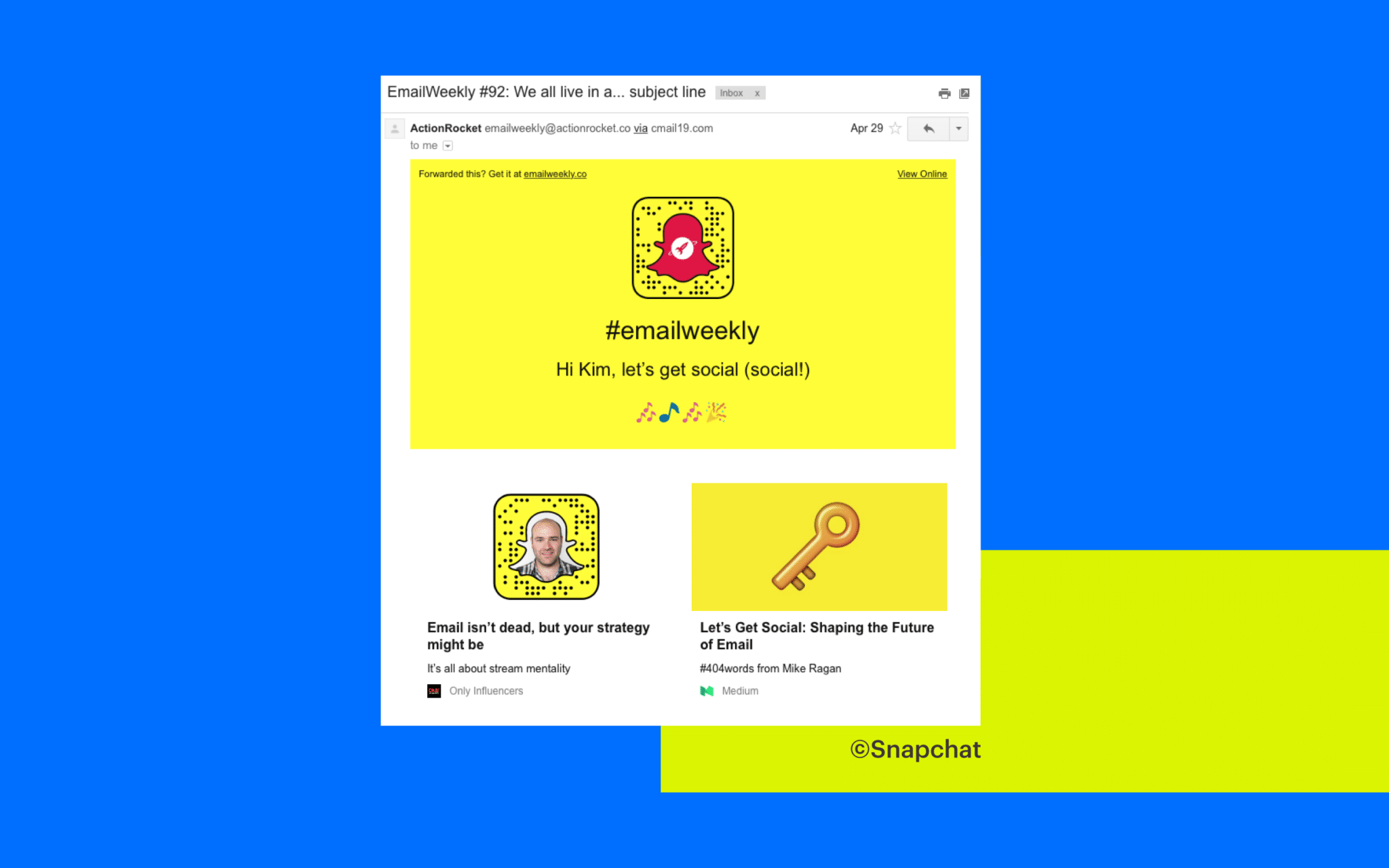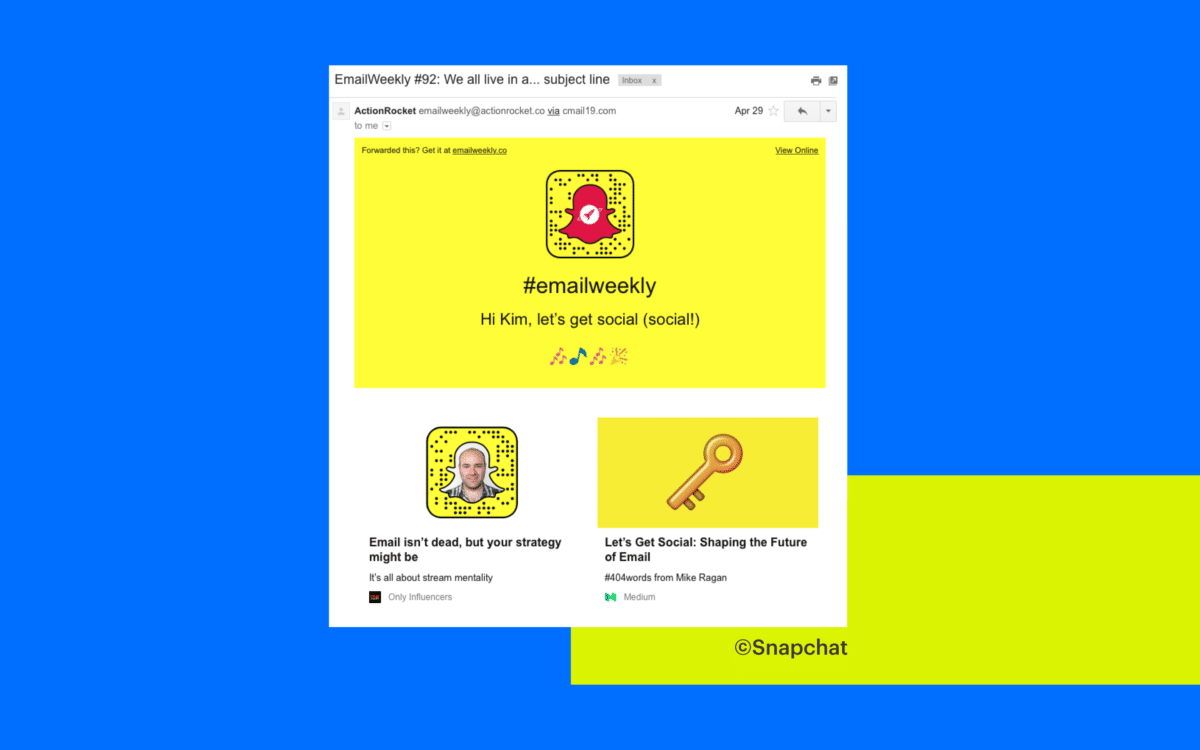 Ideally, your email images should naturally respond to the platform your customers are using.
The right email marketing software and services should feature responsive design. This means your emails will automatically shrink or increase in size depending on how your audience views them.
The best image sizing guidelines are:
Dimensions: 600 px to 650px
File weight: 1MB max
Length: 600px or longer
You can experiment with more pixels in an email image to ensure the picture looks amazing on any device. But make sure this doesn't create a complex or weighty email. Your email should weigh no more than 1MB or less.
Again, this is because most email opens happen on smartphones, and larger files will consume a lot of subscriber data.
Step 2: Mastering visual email length
As we mentioned above, email images should usually be around 600 x 650 pixels. Although there are some companies experimenting with different lengths for scrollable emails. Long vertical images can help to pull your reader's attention down the page.
If you're looking for a way to transform your email aesthetic, you can consider mixing up the length. A single background image with text and information layered over the top could be a great way to add visual interest to your message.
Take a look at this example from Hyped, for instance: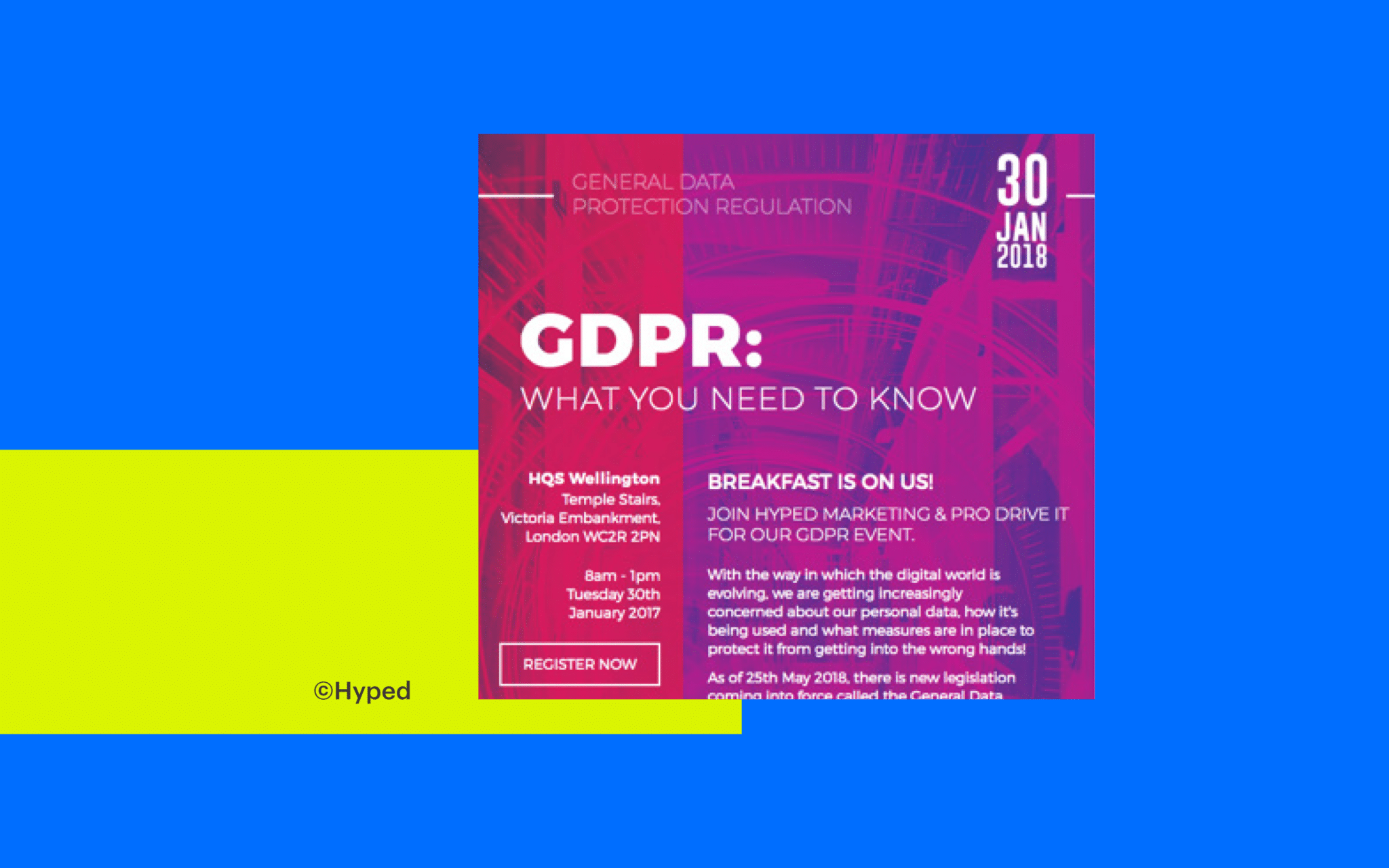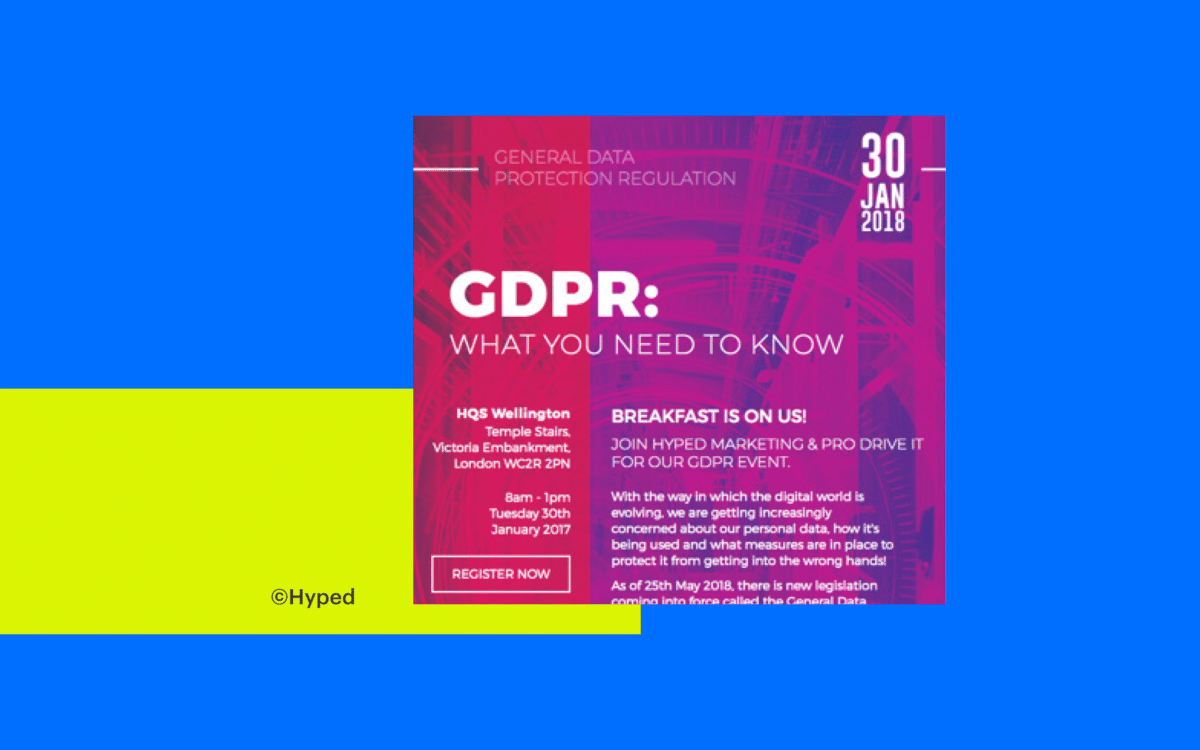 When you're working on your email images, do remember to keep accessibility in mind.
While the example above might seem like Hyped has used a single large image for their entire email – that's not the case. The text is layered on top of the picture, so if the graphic doesn't load, subscribers can still get the message.
Using a single large image is tricky, because not all email platforms will be able to load that much visual information at once on any device. There's also a risk your customers will have email images disabled when they're browsing on their phone, to reduce data consumption.
Even if your customer has their images switched on, you run the risk an extra-long email could take too long to load, pushing your users to hit the back button.
Step 3: Get the file type right
First and foremost, an email image needs to be lightweight. Smaller file sizes will make your content easier to load. But, this doesn't mean you should compromise on file quality.
If possible, you should be using PNG images. These visuals give your emails a more crisp and professional finish.
PNG files are a lot larger than JPGs, so be careful to check your files are loading properly. Most email marketing solutions will allow you to test your email marketing graphics with a preview page. You can also send your visual emails to yourself to see how they load.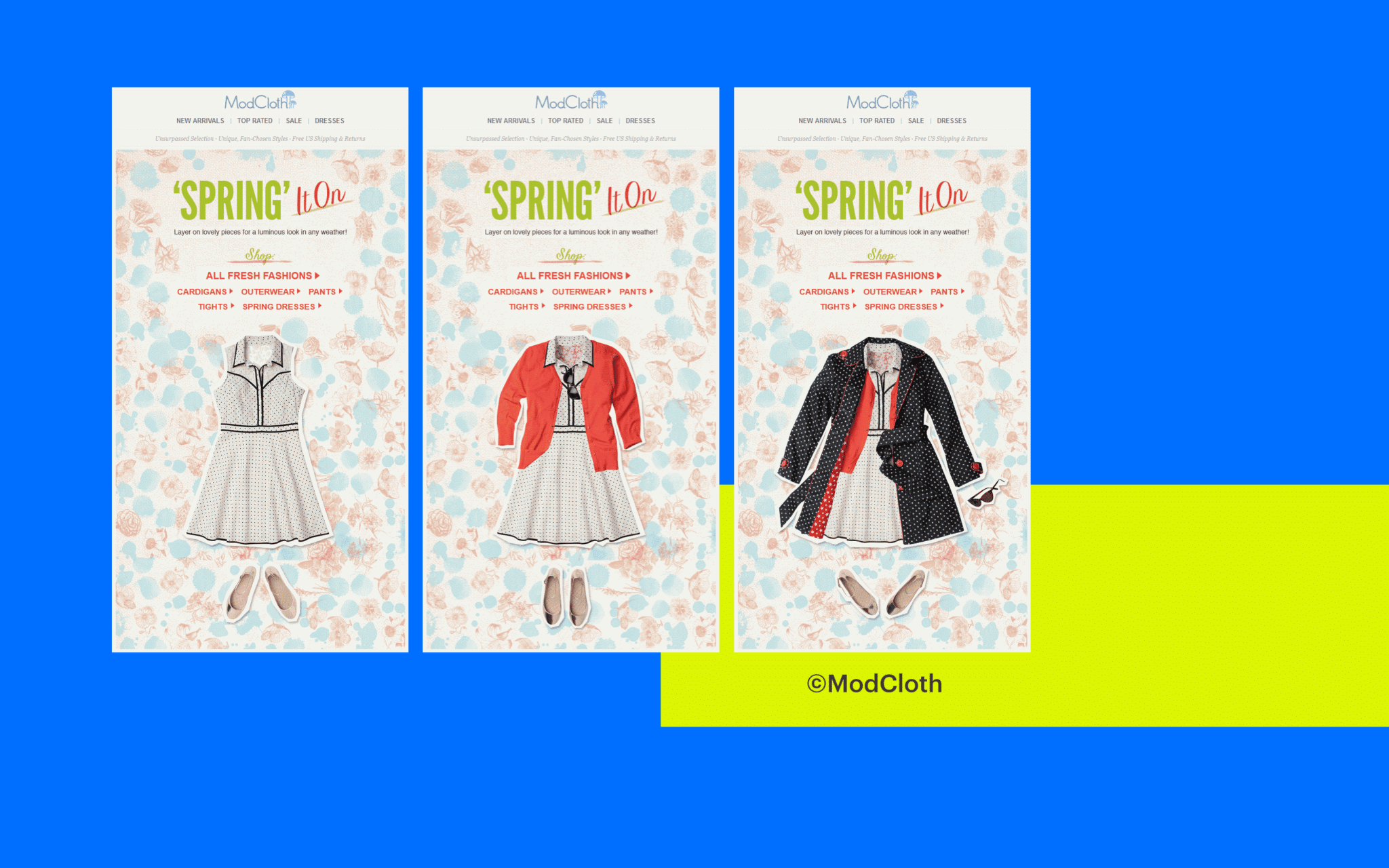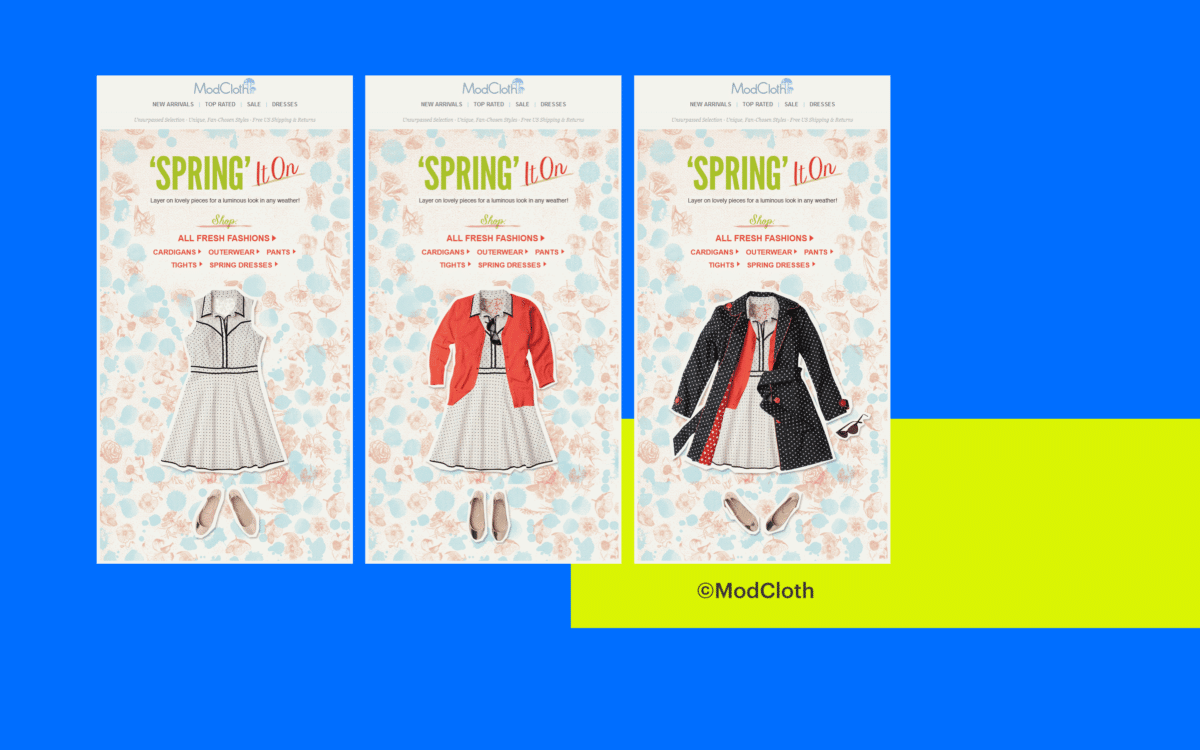 Testing your email is a good idea whenever you add visual information. The more content in your messages, the longer it might take for the email to load.
If you decide to experiment with things like GIFs, as shown in the example above, test the pictures scroll through at the right speed, to give your customers the best possible experience. Keep your GIFs high-res, like the rest of your email images.
GIFs won't take up as much space as a video if you're hoping to add visual interest to your message. However, you can still get a lot of information across with the right GIF.
Whichever files you choose to add to your content, make sure the image quality is fantastic. Stay away from anything blurry, pixelated, or unprofessional in appearance.
Step 4: Know which platforms subscribers use
You already know your customers use their smartphones to browse on the web more often these days. But it's also important to keep an eye on their email clients too.
While there's a lot of standardization among email clients about the kind of images and sizes you can use, some platforms work a little differently to others.
Chrome has around 63% of the market share for most email users today, and Microsoft Outlook is still extremely popular.
When you're using your email, marketing tools to build the perfect messages, look at whether you can see previews of how your message will look on different client environments.
If you're concerned your image might not load correctly, add some ALT text to the content so your customers can see the context of the picture. In an email like the one below, for example, you might add the ALT text "X2 in-ear earbuds" to your image.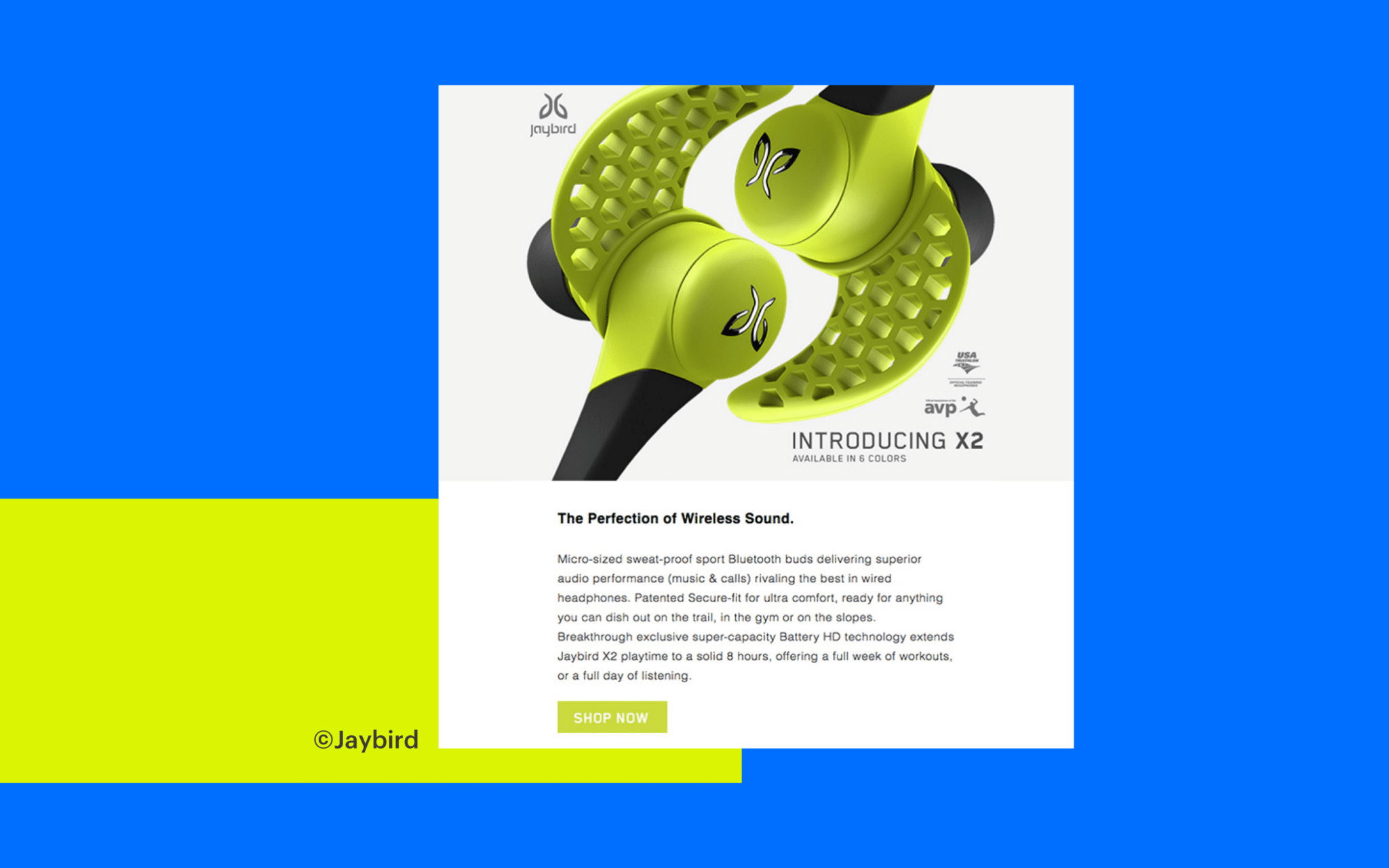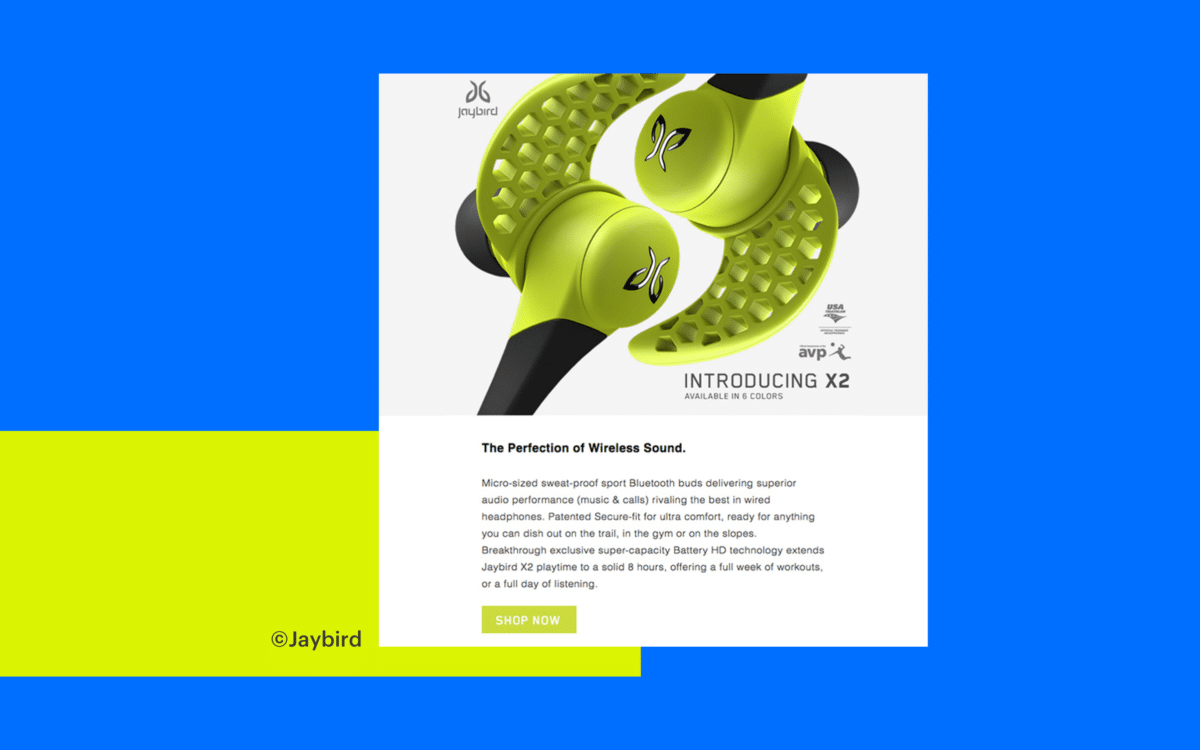 If you can't find an option to preview marketing email images on your email marketing tool, then you could always try sending "test" emails to yourself on different accounts, to see how they look.
Step 5: Invest in the right tools
Finally, you don't have to handle your email images entirely on your own.
There are plenty of great tools out there to help you make an impact today. Email service providers like ActiveCampaign and AWeber often offer stock images you can use to spruce up your messages.
Although it's better to use dedicated brand photography if you want to make a lasting impression.
You could also work with graphic designers to create animations and illustrations which suit your brand aesthetic, like LiveChat does here: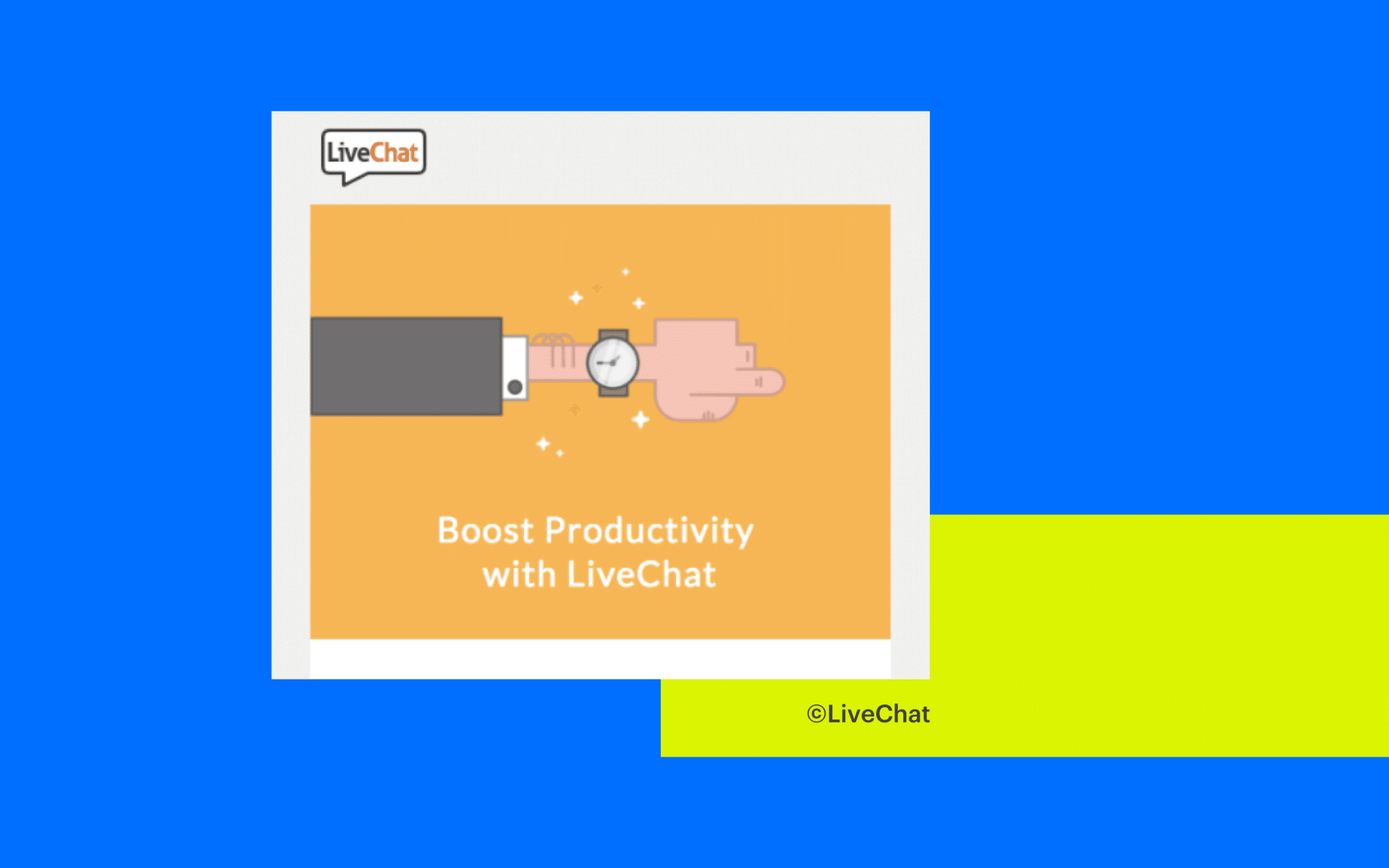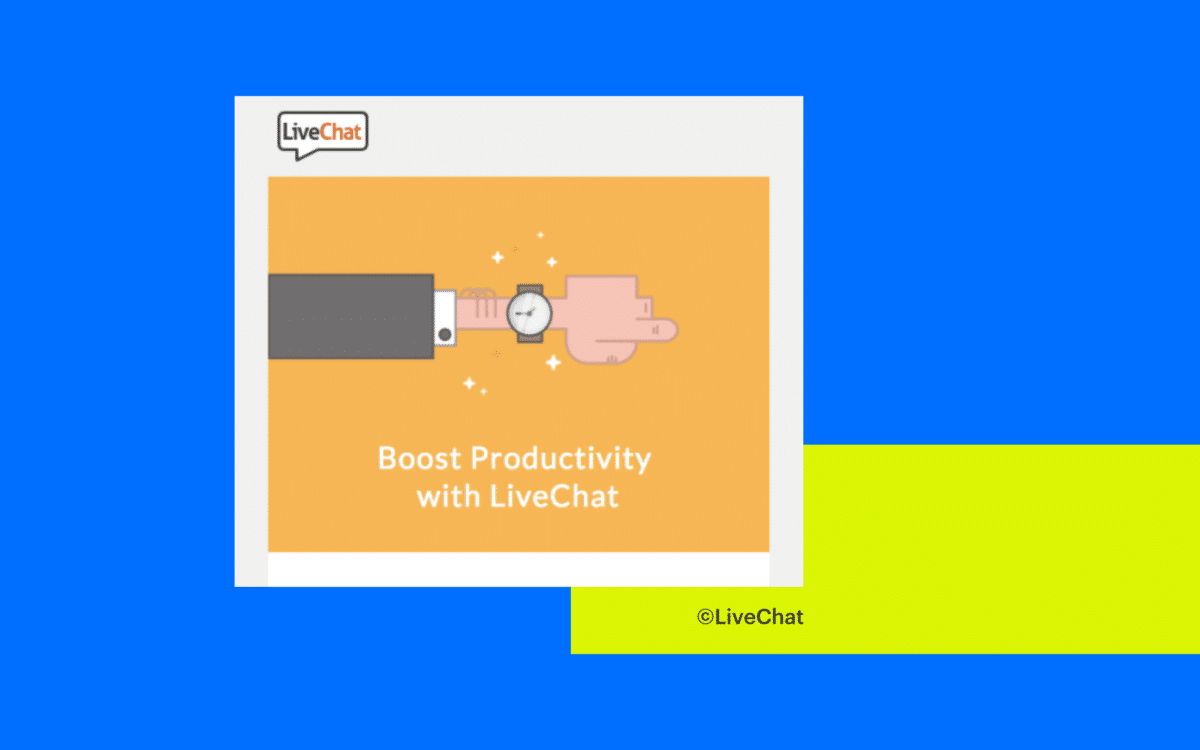 You can check out a variety of free stock photo solutions online, like Getty or Pixabay. Any images you use from elsewhere online need to be 100% royalty free. Don't run the risk of a copyright issue.
To edit your pictures and create email image templates, you can use a tool like Canva. This online software makes it quick and easy to build templates designed for responsive emails, social, media, and even your website blog posts.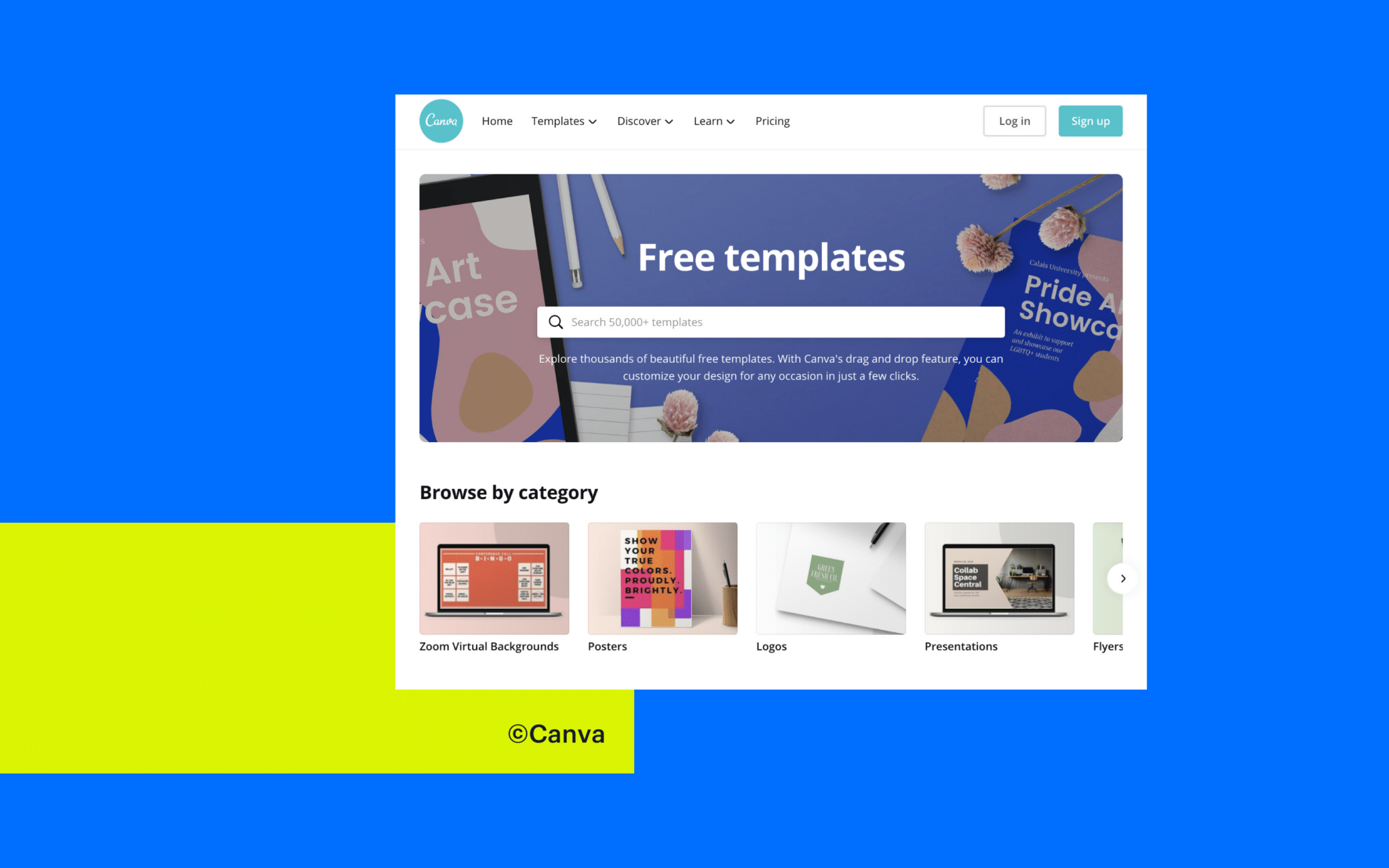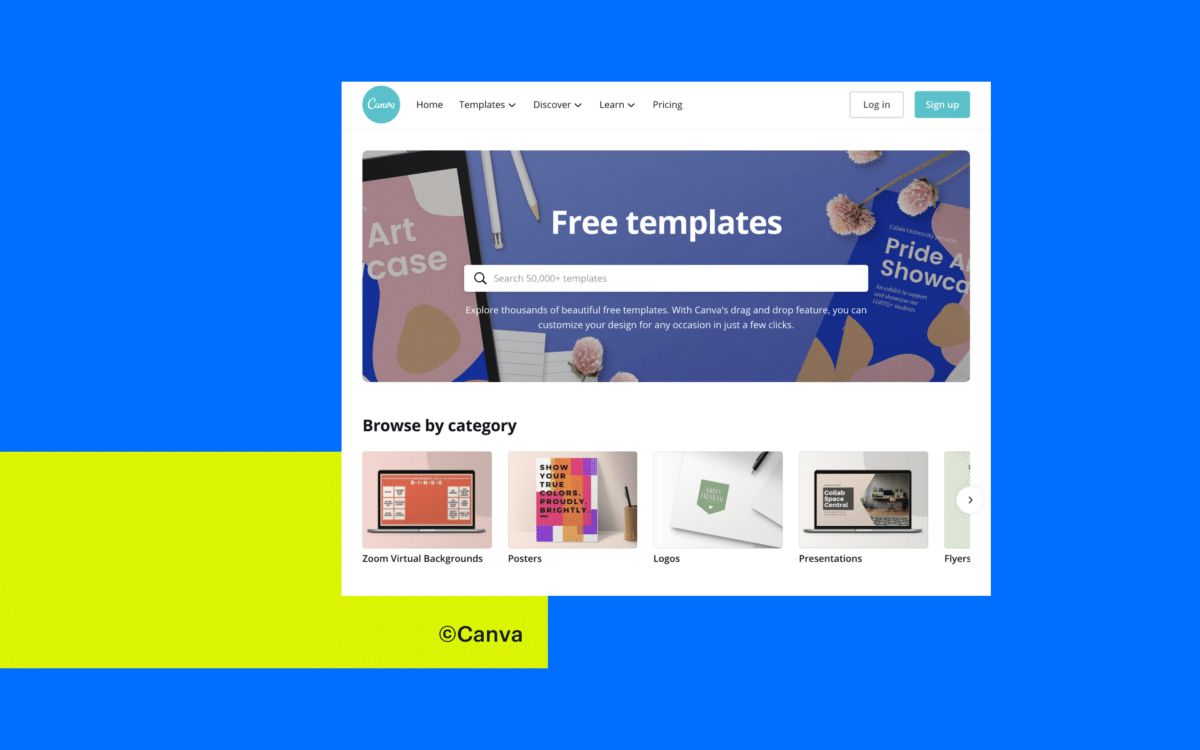 The more tools you experiment with, the more opportunities you'll have to create stunning visual emails. Remember, pictures and photos are just a handful of the visual tools you can use.
It might also be worth looking into things like:
Graphs and tables to showcase statistics
Real-life photography from your company
GIFS and rolling animations
Video content to accompany your videos
Mastering your email marketing graphics
Email images make a huge difference to the performance of any campaign.
Get your visual email right, and you can instantly outshine the other messages in your customer's inbox. Email visuals are also an excellent way to showcase the unique aesthetic or vibe of your brand.
The more your customers see this individual image you're creating for your company, the more familiar they feel with your business.
Remember, every image you send is a representation of you and your company. That's why it's so crucial to get everything from image quality, to file size perfectly right.
Fabrik: A branding agency for our times.
Now read these: