There's more to setting up an email marketing plan than collecting a list of email addresses and sending as many messages as possible.
Email marketing is one of the most powerful tools in a company's arsenal. It's an opportunity to build relationships with your target audience through carefully crafted conversations.
In today's modern world, where everyone has a smartphone in their pocket, email marketing is also a fantastic way to reach your audience wherever they are.
Experts predict that there will be around 4.3 billion email users in 2023, and the number just keeps growing. That gives your brand unlimited opportunities to make sales and increase brand awareness with the right email marketing campaign.
All you need to do is create the perfect plan.
Creating your email marketing plan: Know your goals
Planning email marketing campaigns is how you improve the ROI on your campaigns and reduce the risk of making costly mistakes.
As you develop your plan, you'll need to think about what kind of customers you're trying to reach, what sort of goals you want to accomplish, and how you're going to deliver your email messages to your audience.
To get you started on the right track, you'll need a set of goals or a vision for what you hope to achieve through email marketing.
For instance, you might want to:
Build relationships with customers: Email marketing is a chance for you to strengthen your connection with your audience after they encounter your business for the first time. The more you demonstrate your value through informative, entertaining, and even helpful messages, the more likely they are to buy from you.
Boost engagement: Email marketing is a great way to bring customers back to your website over and over. This means you have more chances to dazzle them with your amazing copy and content. Send emails that invite customers to check out your latest blogs or impress them with your awesome deals.
Increase sales: It takes more than one interaction with a company to convince a customer to buy something. Sending email messages means that you can gradually nurture your audience through the purchasing journey. One email at a time, you introduce your brand, the benefits you can offer, and reasons why customers should choose you.
Whatever your marketing goals might be, make sure that they're specific, easy to measure, and attainable. Don't set expectations for your company that you can't reach. Ensure that you give yourself "time-based" targets too, so you can make sure you're staying on track.
Once you have your goals, you're ready to start developing the email marketing plan that will help you to reach them.
Step 1: Build an email list
First things first, you need an audience. Usually, you'll be able to develop one of those with a landing page, or opt-in page on your website that features a lead magnet. 
Your opt-in or landing page needs to offer your customers something in exchange for their email information. This could be a discount code for their next purchase, free shipping, access to an exclusive sale, or even a free item – like an eBook.
The key to successful opt-in pages is understanding what your audience really wants from your company.
For instance, if you're a digital marketing agency, it makes sense to offer your customers a guide that they can use to help with their digital marketing: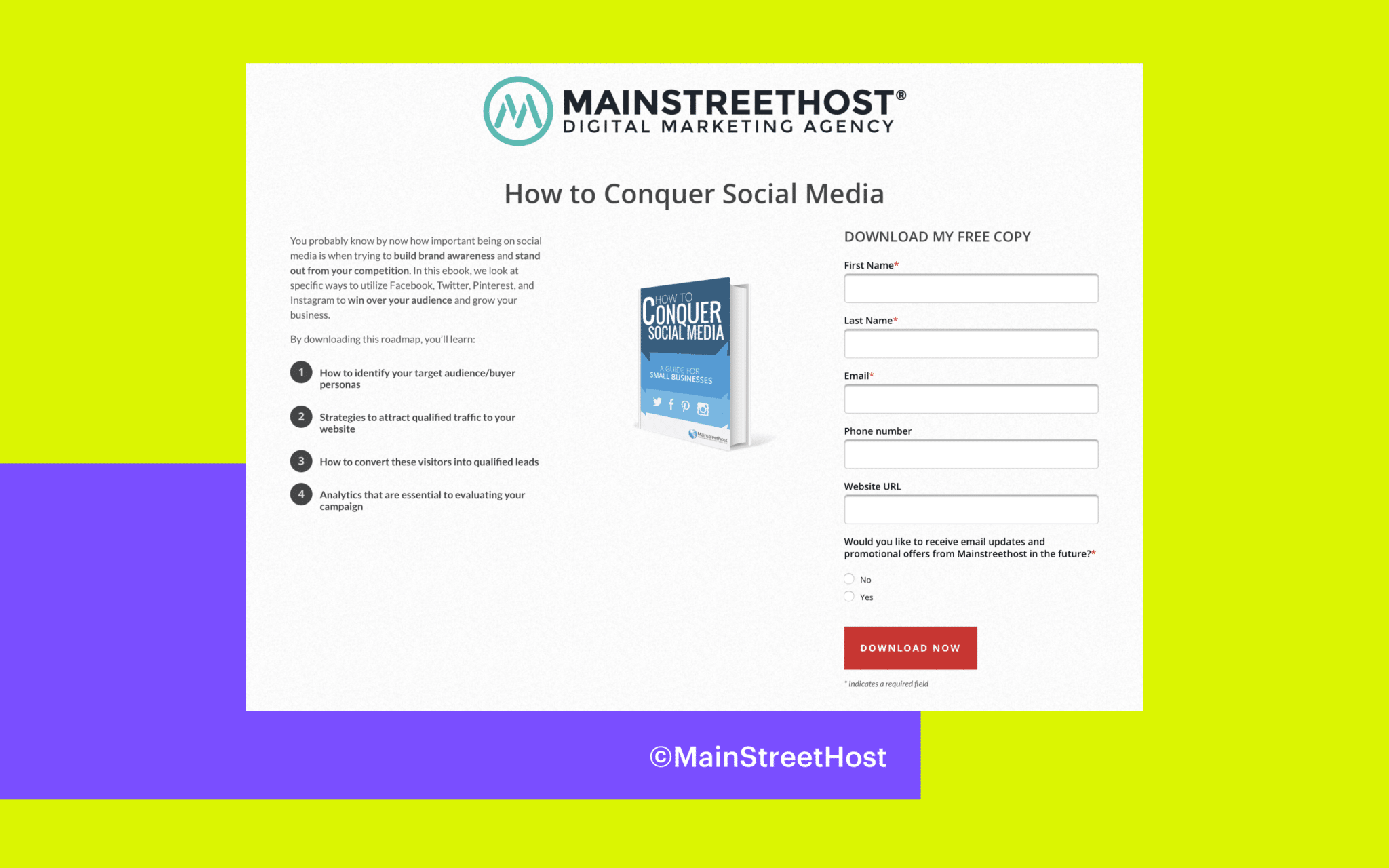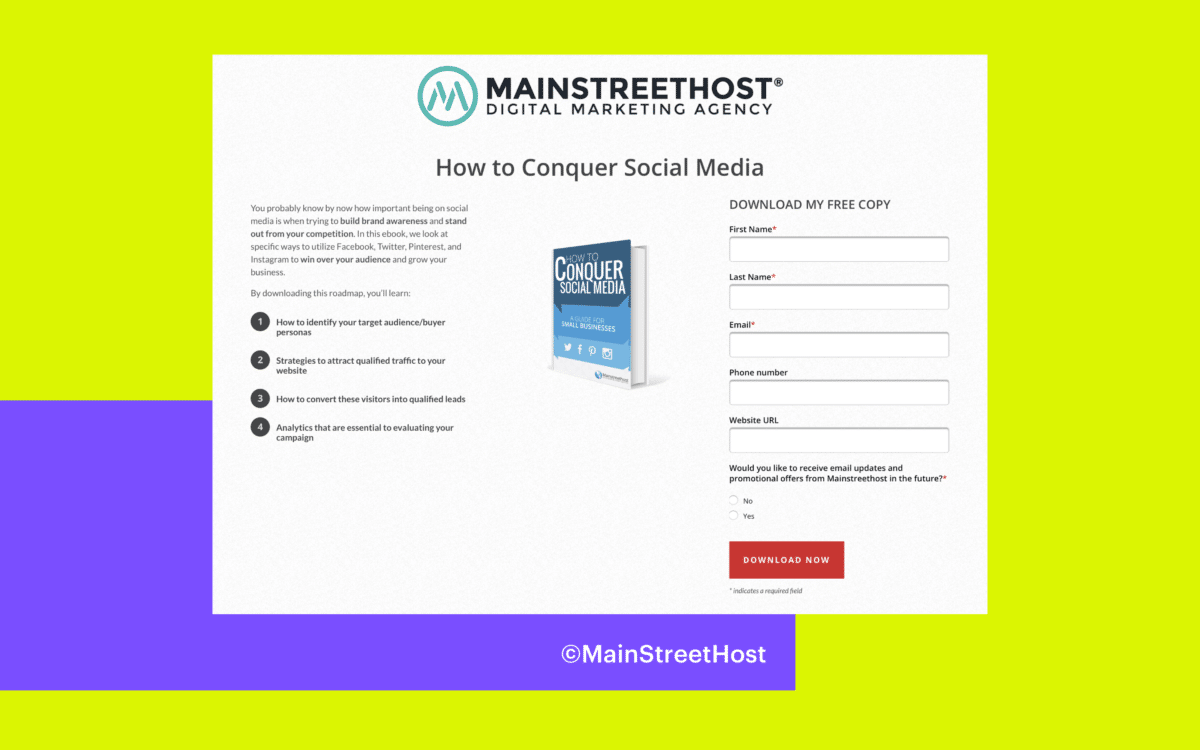 If you're not sure what kind of opt-in options your customers will be looking for, go and take a look at your user personas. Figuring out your customer's interests, likes, dislikes, and other important information will give you a head start on choosing a great "lead magnet" for your page.
Another way to get inspiration: Check out what your competitors are offering to attract their customers to their checkout page.
Step 2: Segment your list
The best email campaign will always start with a solid understanding of your audience. You need to know exactly who you're reaching out to, so you can speak your customer's language.
The first step in developing your email list usually involves creating a landing page or "Opt-in" offer that convinces your customer they want to join your mailing list.
Segmenting your email list is proven to increase open rates and click-through rates, while reducing unsubscribe rates. That's because audience segmentation allows you to send messages based on what you know your customers want or need.
A solid contact list template will allow you to sort through your subscribers and divide them into different groups. Segments will make it easier to determine which subject lines, offers, and messages to send.
You could segment customers based on products they've purchased in the past, which lead magnet they download, their location, and so much more.
Companies like Bonobos simplify the segmentation process by allowing customers to choose their own email preferences: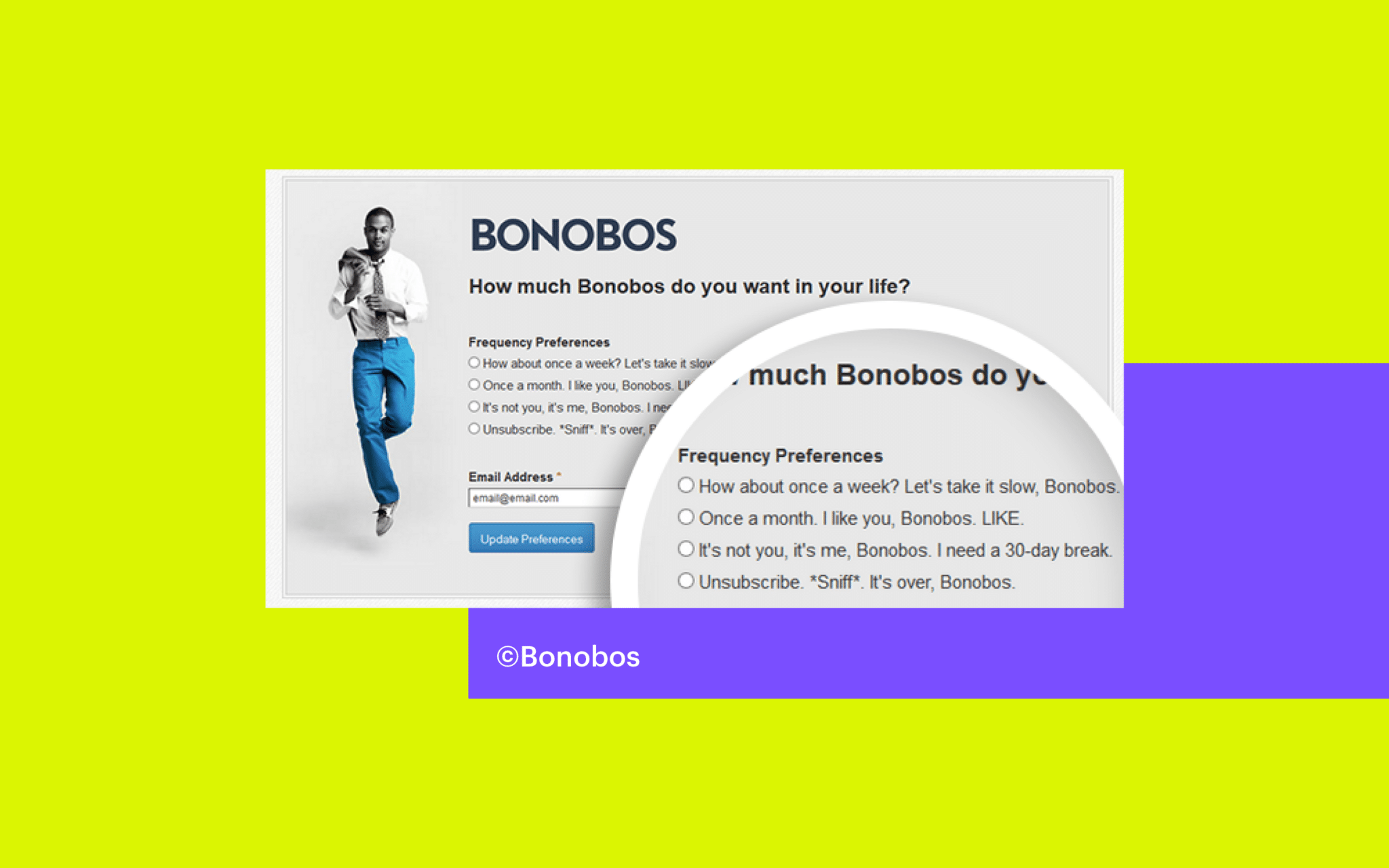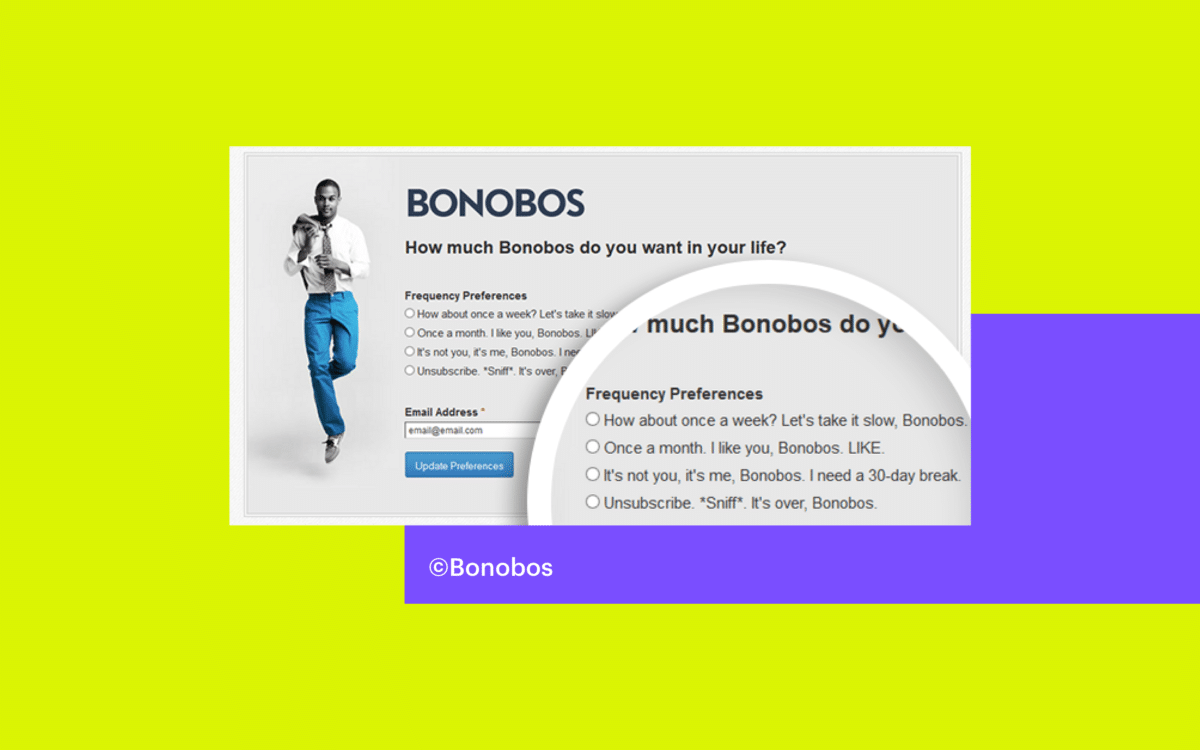 Step 3: Know your email types
When setting up an email marketing plan, you'll need to consider which kind of emails you're going to be using to connect with your audience.
We're all familiar with promotional emails that are all about getting your customers to buy something – but what about the other emails that help to build relationships with your customers too?
Marketing emails are all about selling people products and services, while transactional emails give your customers peace of mind and information after a sale.
For instance, you might send a transactional email saying "thanks for your purchase" after someone buys something from your store. In that message, you can even include details on how to track the delivery to improve the customer experience.
There's also the option to explore "relational" emails, which build relationships with your customers.
Relational emails might include links to your latest blog posts, so your customers can check out what you've been talking about lately, tips and tricks on how to use your products, and plenty of other valuable insights too.
You could even use relational emails to send updates about your company.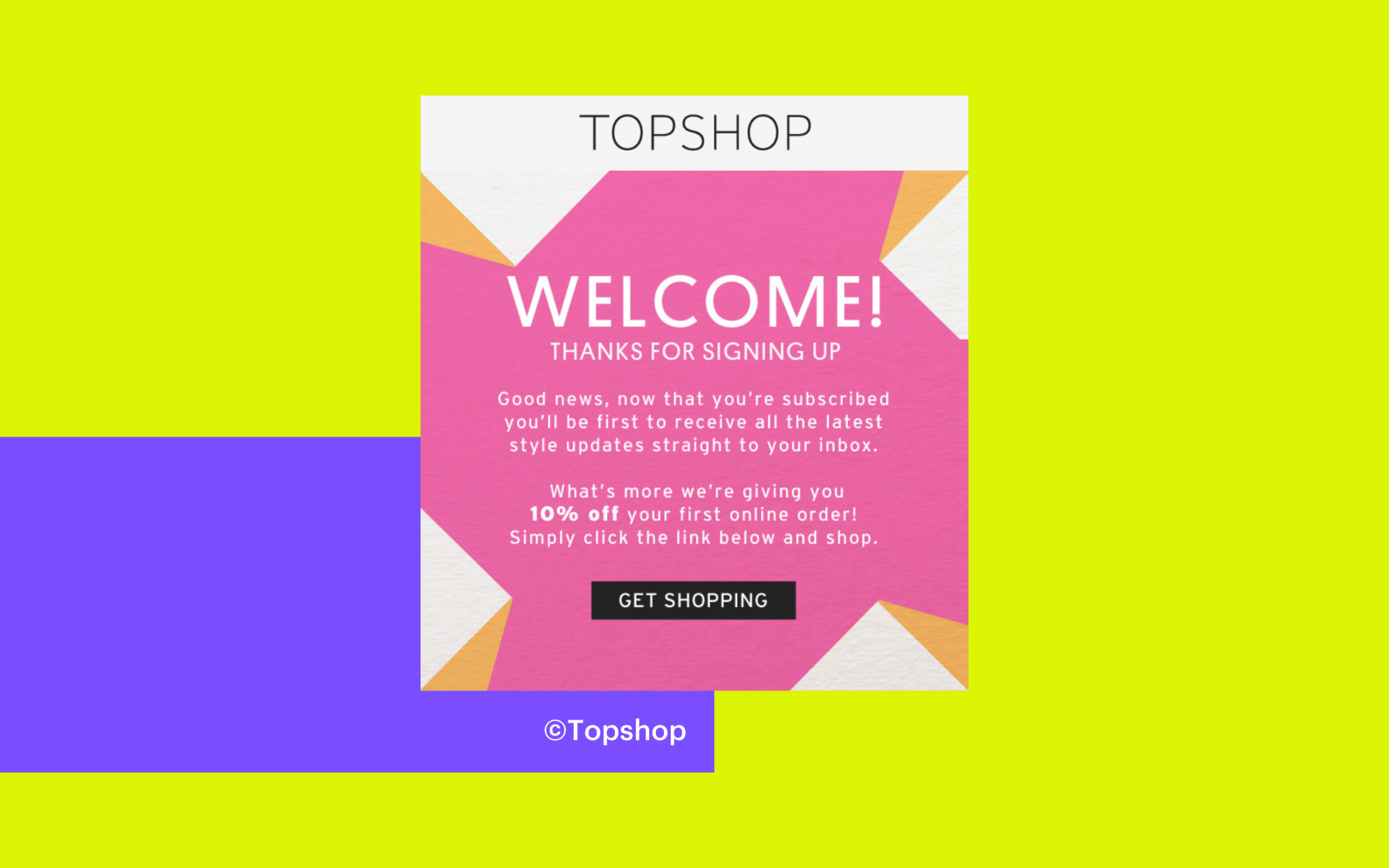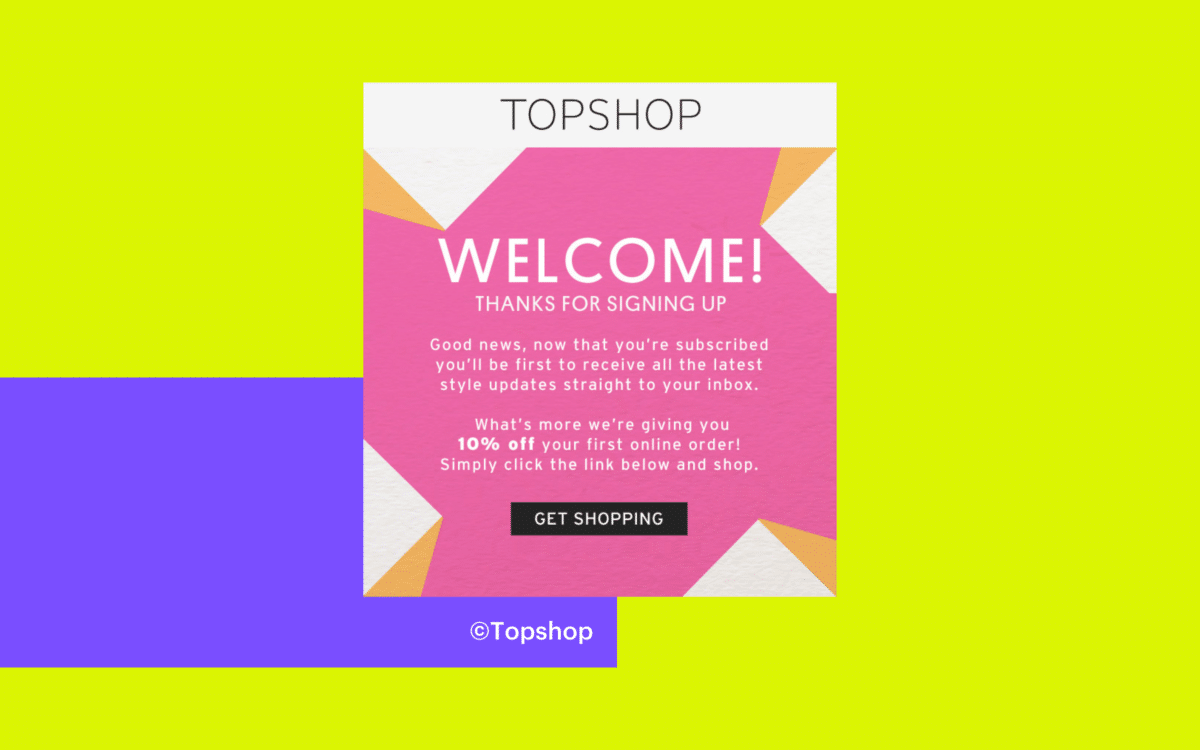 Remember, you need a good balance of different kinds of emails in your campaign to make the experience feel as conversational as possible for your audience.
Step 4: Take advantage of helpful tools
If up until now you've been panicking about the idea of sending individual messages out to everyone on your subscriber list on your own – don't panic.
The good news for today's digital marketing teams is that there are tons of tools available to help you through every stage of the email marketing plan.
When you're building a list of potential subscribers that you want to reach out to, you can consider options like Hello Bar, which adds popups to your website that ask customers to give their email address in exchange for various offers that you can choose yourself.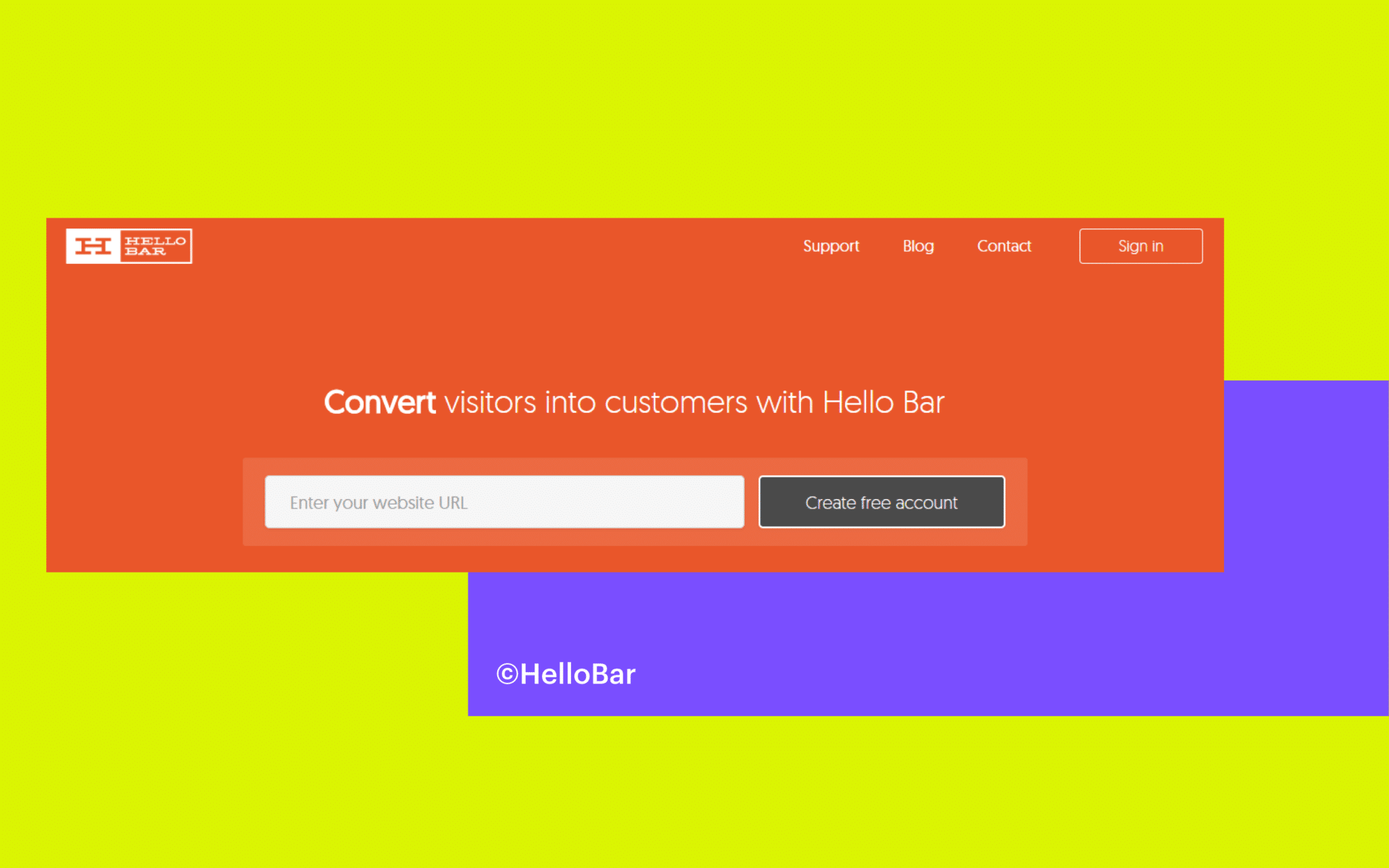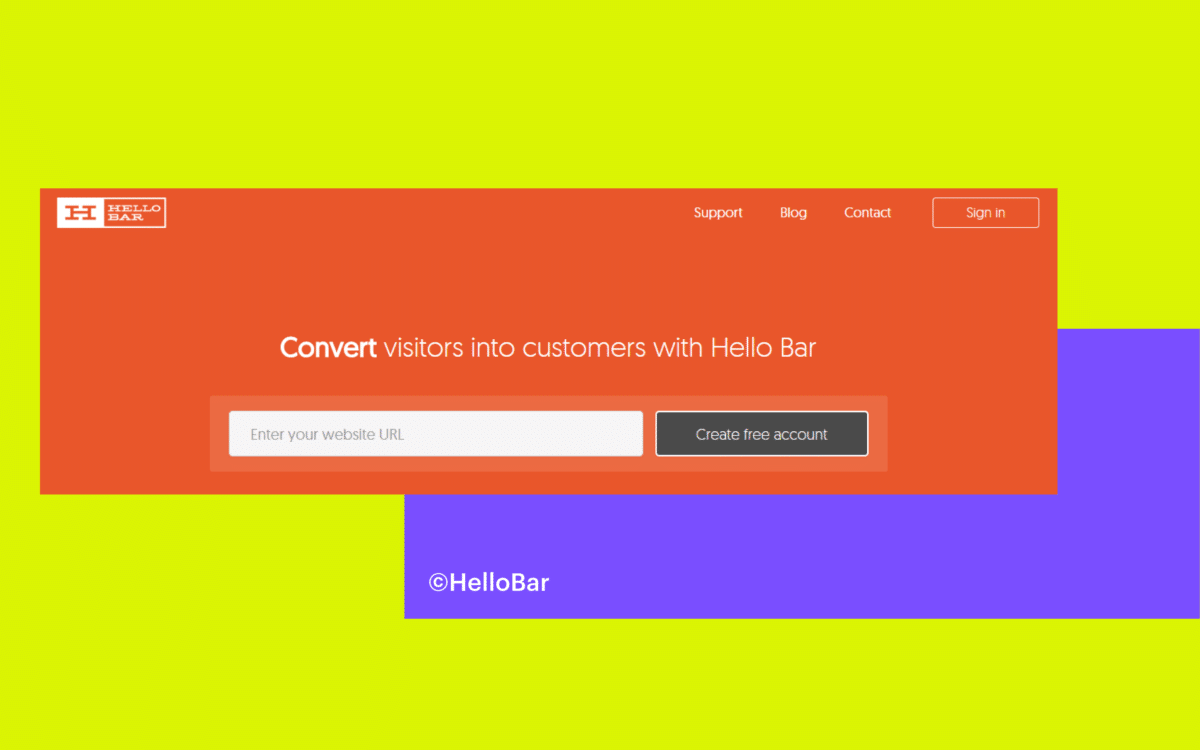 When you're designing email marketing campaigns to showcase your brand image, you can use free graphics tools like Canva, which comes with access to various email templates and pictures to spruce up your messages.
On top of that, today's brands have access to a host of all-in-one marketing tools for better productivity too, like AWeber and ConvertKit.
These tools offer access to everything from landing page design services for your website to email automation.
If you already have your website and landing pages set up, you can tap into solutions like ActiveCampaign and SendinBlue to design and automate your email content.
Step 5: Plan your content templates
With your email marketing software and other helpful tools in place, you can start planning a content schedule for all the emails you're going to send to your customers. Start by making a list of the valuable content that your audience would actually appreciate seeing in their inbox.
This might include coupons, guides, industry reports, whitepapers, news, and blogs.
Refer to your audience personas for insights into which kinds of content are best suited for which segments in your subscriber list.
Although you might send slightly differentcontent to different customers on your list, the overall appearance and tone of your messages must always remain the same.
Remember, your email messages, just like any other assets that you use to connect with customers online, are a way to showcase your brand personality. Consistency is the key to building relationships with your target audience.
A set of templates that your teams can use for things like newsletter posts, promotional emails, and more could help to ensure that consistency.
Some of the things you include in your templates might be:
Your logo design and placement
Font types and how much content to use on each page
Brand images and photography
How to use videos and animations
Colours associated with your brand
Tone of voice
For instance, Lexology keeps things simple with a straightforward and text-based newsletter: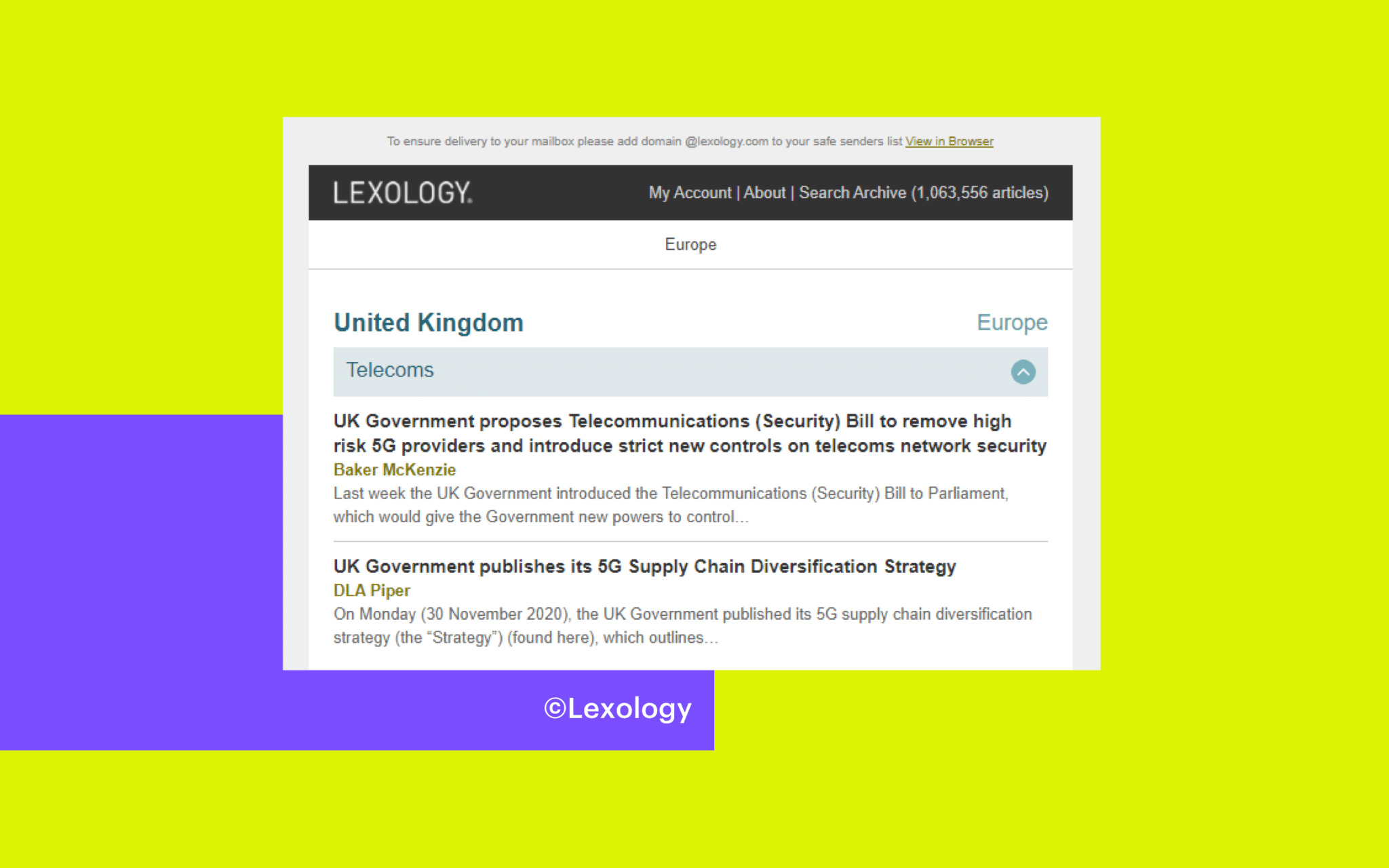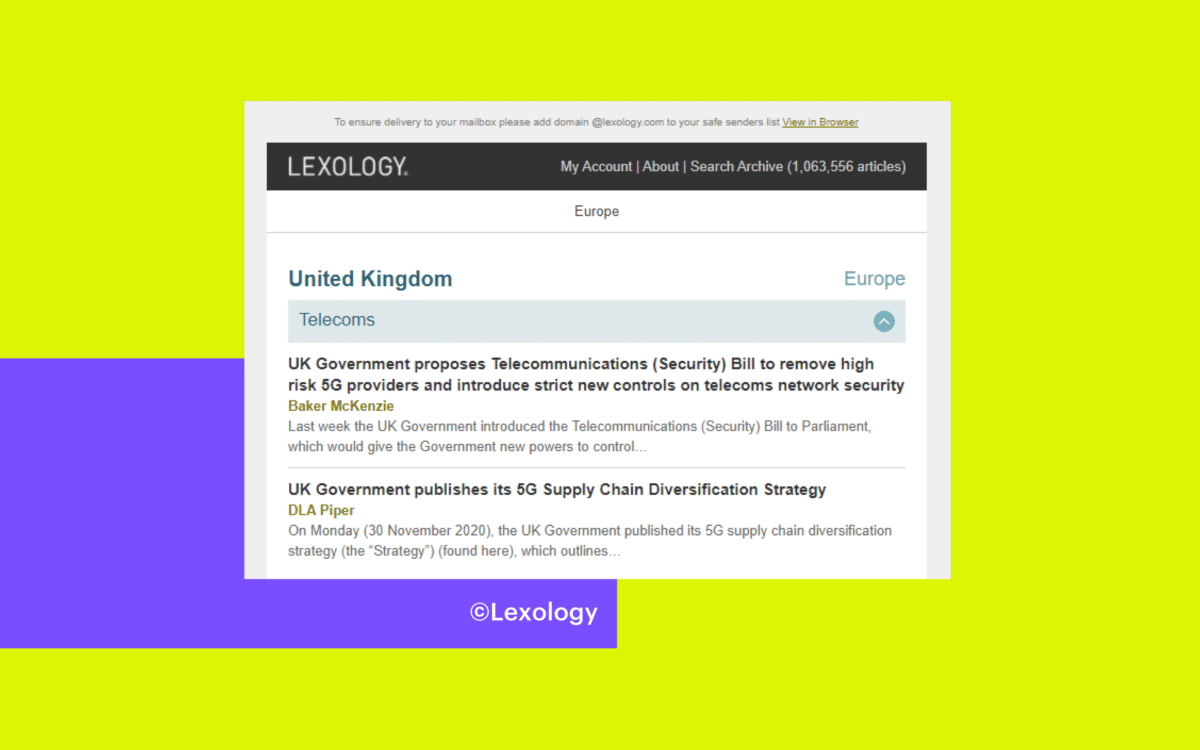 Step 6: Plan your schedule
With your email marketing planning template details in place and ready to support your team members, the next step is figuring out your schedule.
How often are you going to send specific messages to your audience? How many promotional emails should you send for every creative message?
The best way to figure this out is to pay attention to your target audience.
Use industry guidelines for a general idea of how often you should send a message in an automated sequence, then access the analytics tools in your email marketing software to see how your customers respond to certain frequencies.
You might start by sending a promotional email once a week, and a relational email twice a week. If you notice that your customers are unsubscribing or not opening your messages, then you may need to rethink your frequency.
If your automation efforts aren't working, and you can't figure out why you're not getting the right results, the best option might be to simply ask your audience to share their preferences with you instead.
Ask customers to let you know what they want to hear about and how often they want to receive messages through a "preferences" section on their account.
For instance, Ticketmaster asks customers to choose which artists and performers they're interested in, so they always get relevant emails: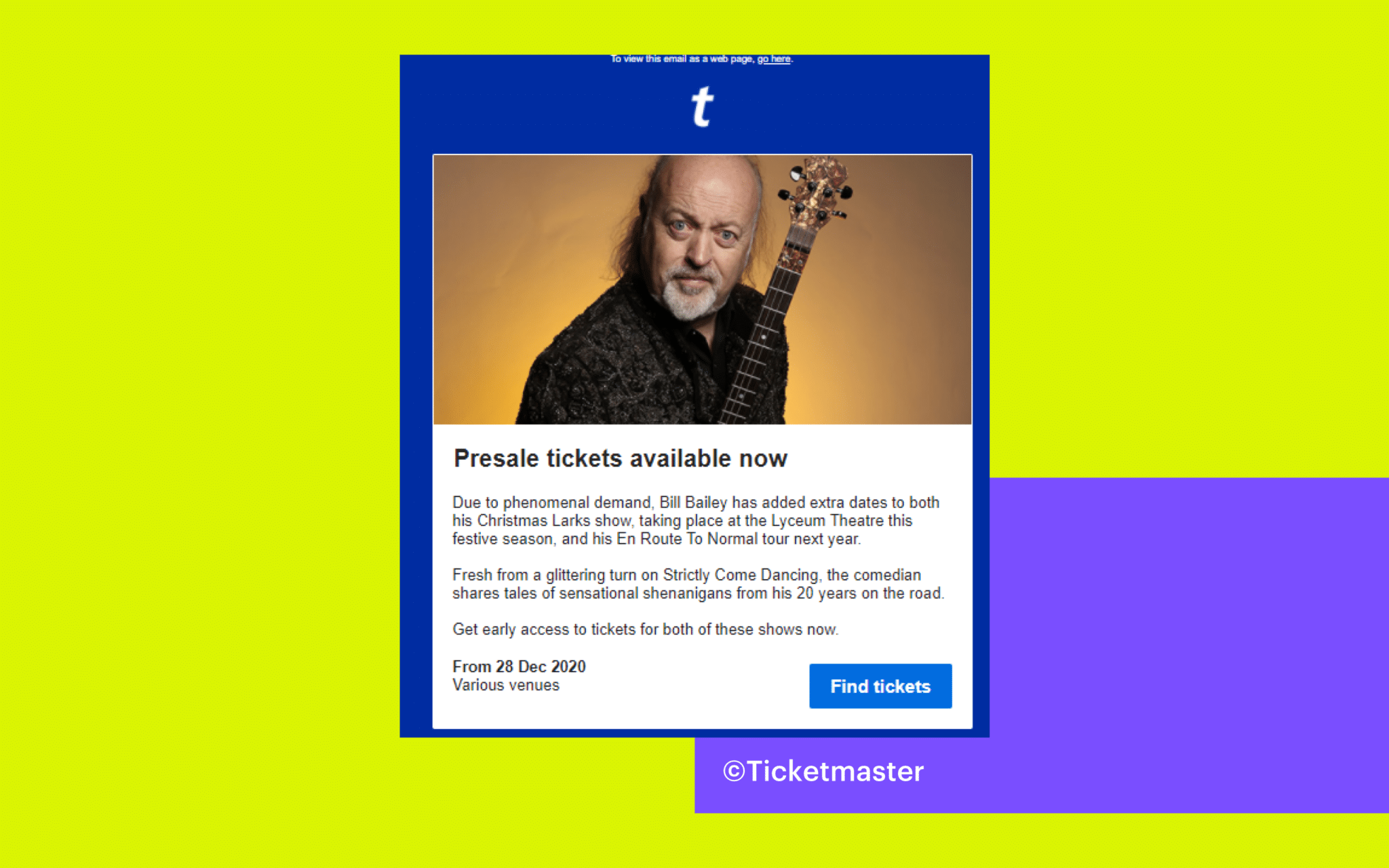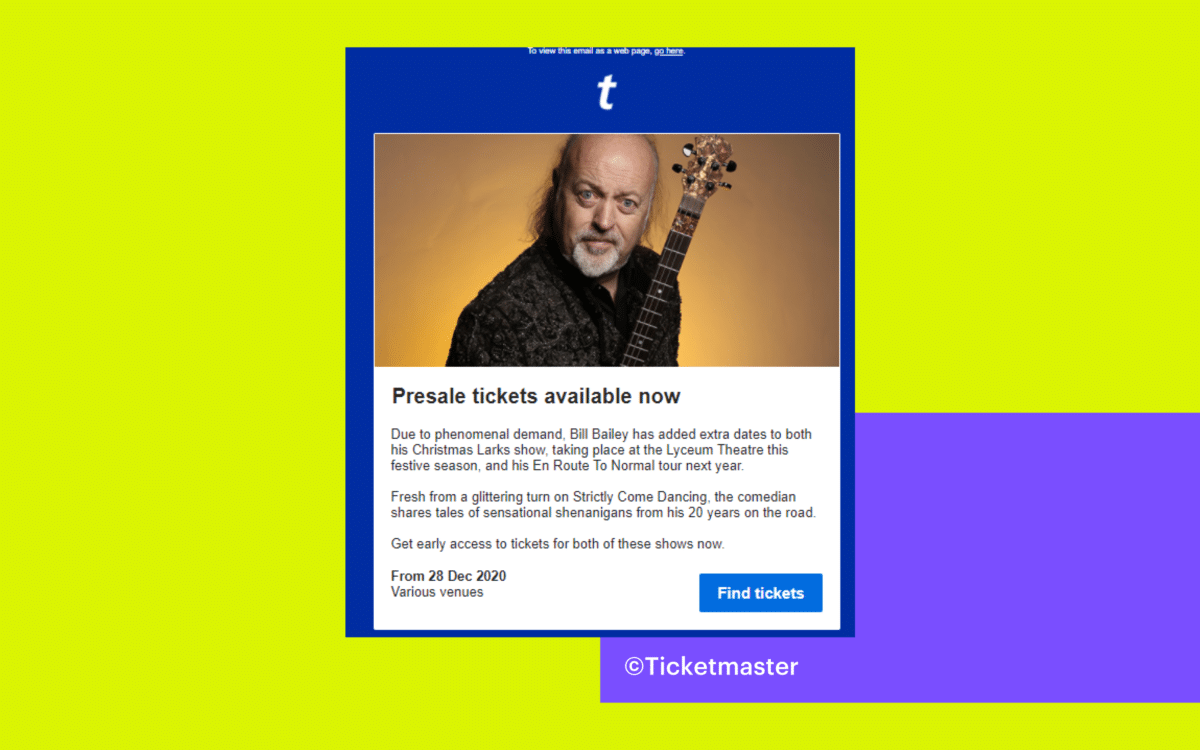 Asking for insights into your customer's preferences also means that you can avoid issues with privacy policies by allowing your customers to choose whether they genuinely want to hear from you.
Step 7: Remember the legal stuff
It wasn't so long ago that email marketing campaigns used to begin with companies buying a huge list of email addressees from some shady company online. These days, your customers have a lot more control about who should have access to their information.
Buying email addresses just isn't an option these days, thanks to GDPR and similar regulations.
However, even before organisations started taking steps to reduce email address buying habits, this wasn't the best way to reach new customers. The only people you should have on your email list should be the ones that really want to hear from you.
Implementing things like "double opt-in" strategies that ask clients to confirm the want to receive your messages might lose you a few subscribers initially, but it also ensures that you're messaging the people most likely to buy.
To ensure that you're staying ahead of the rules and regulations in the marketing world, and to improve the quality of your email list:
Make sure it's easy for customers to unsubscribe from your emails whenever they choose.
Remove inactive people from your email list (particularly if they're sending you to spam), you're just wasting money by emailing them, and harming your sender reputation.
Keep your email template code clean, and make sure that anyone can access your messages, even if they can't open gifs and animations on their phone.
Avoid spammy content or anything that sounds like spam. "Clearance" is a word that commonly triggers the spam detector in email accounts.
Send emails through verified domains, from someone that your customers can connect with, like "Tim from Fabrik". You can change the "To" field with your email marketing software.
Be genuine with your content: Don't try to bait and switch your audience with tricksy subject lines. Make sure you're always authentic.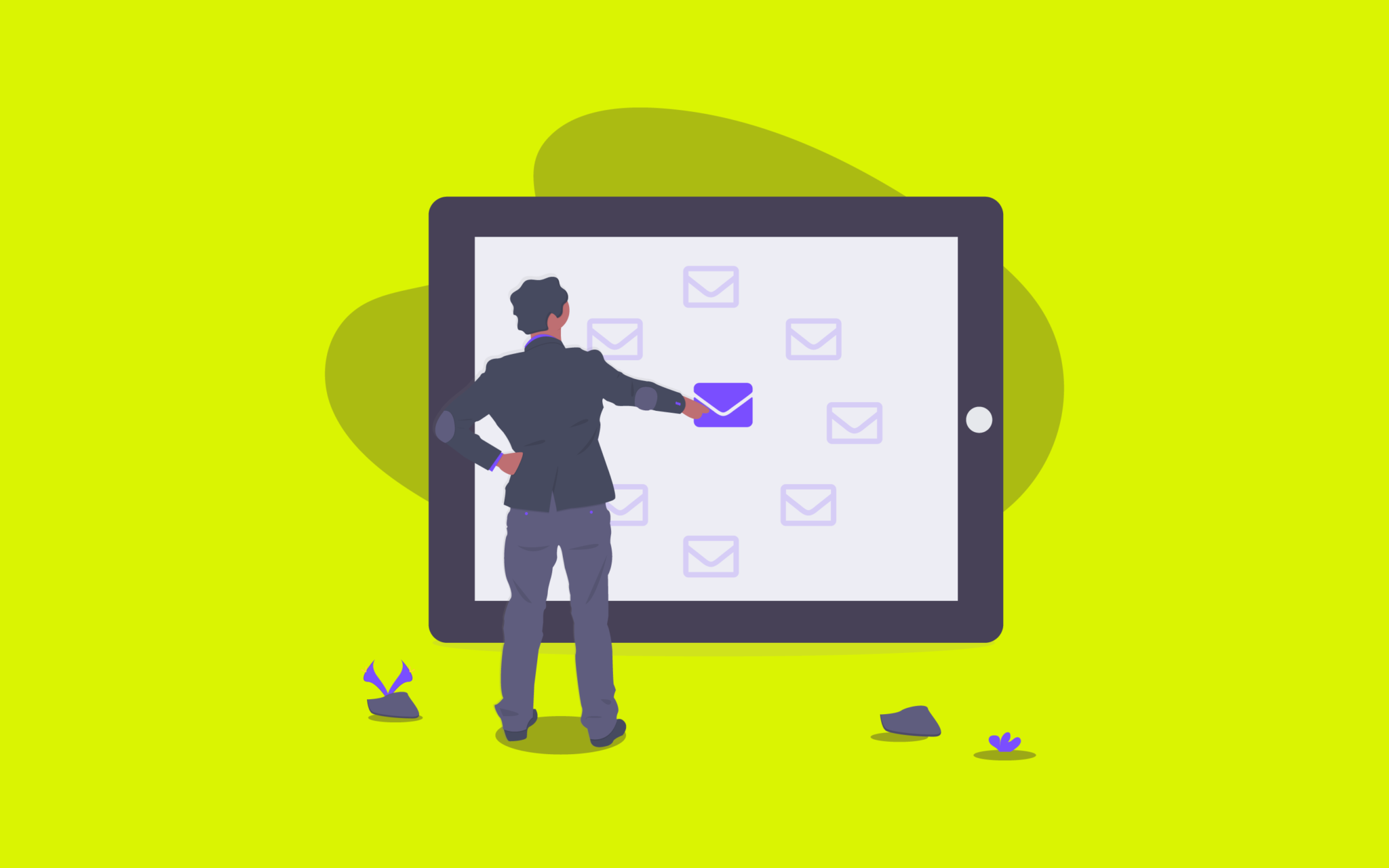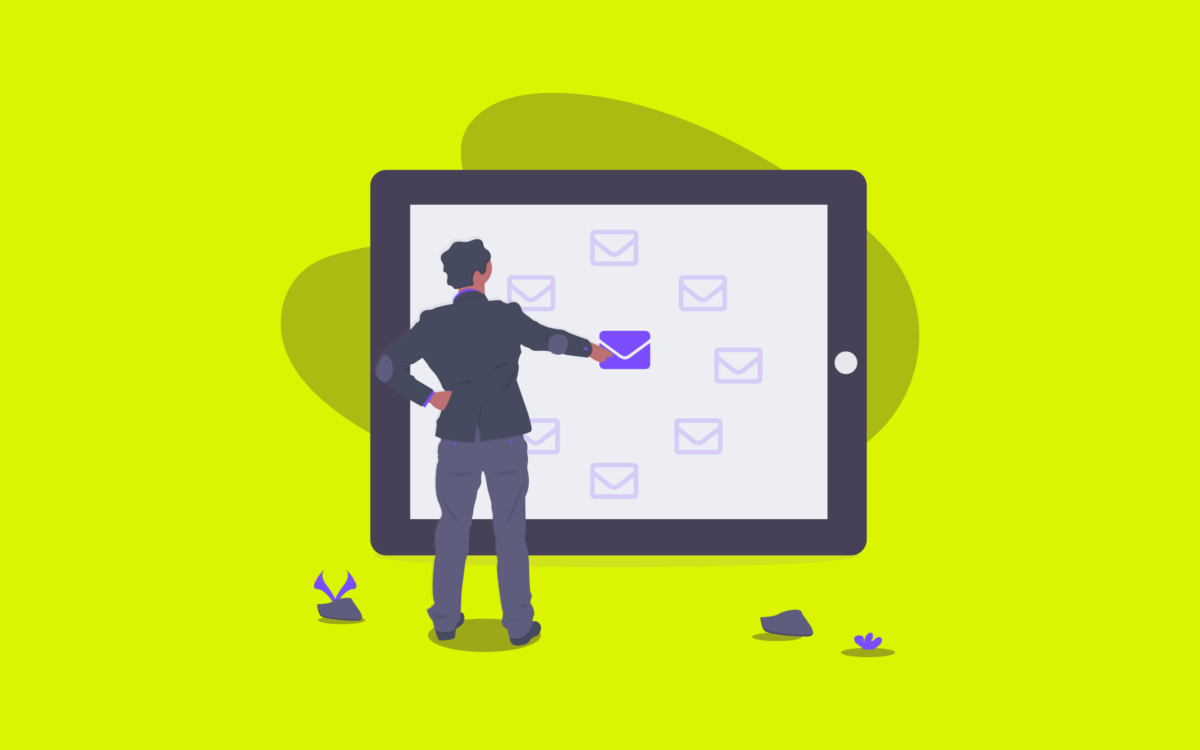 Mastering your email marketing campaign
Successful email marketing planning isn't always easy. If you're a beginner, you'll need to figure out how to build the right email list, as well as how you should be automating your messages to deliver the best results.
There's no one-size-fits-all strategy for planning a marketing campaign to perfection, but you can ensure that you continue to improve the quality of your marketing efforts over time.
Your email marketing software should come with access to tools that you can use to track important metrics that show how your customers feel about your emails.
For instance, you can track:
Open rates to see if your subject lines are having the right impact.
Click through rates to determine whether your customers are responding to the offers in your emails and coming back to your website.
Unsubscribe rates to determine whether your customers are starting to lose interest in your messages, or perhaps getting sick of hearing from you too often.
The more time you spend setting up an email marketing plan, the more likely it is that you'll get an understanding of your audience's preferences and what they really want to hear from you.
You can even use your insights to make better decisions on how you want to segment your audience too.
The more you learn, the more you should update and enhance your plan, allowing it to grow with you as your business evolves.
Fabrik: A branding agency for our times.
Now read these: