What is Google Keyword Planner? Your all-access guide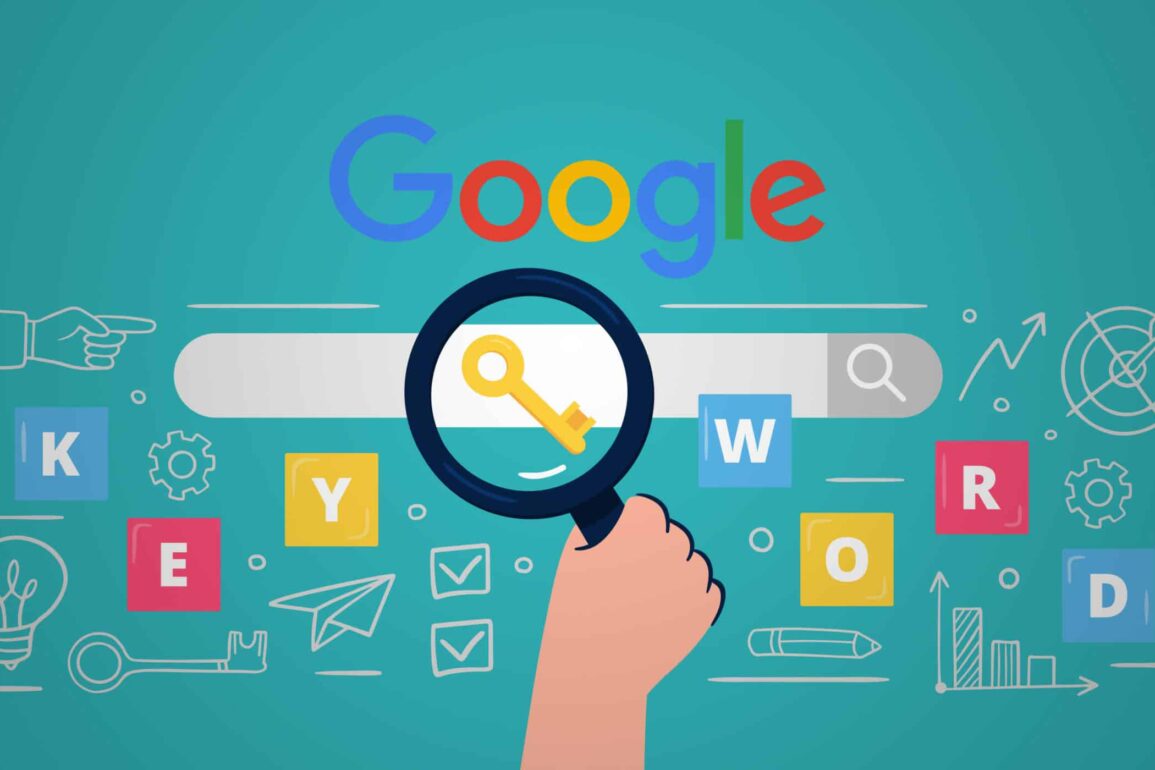 If you're looking for opportunities to reach a wider audience, collect more traffic, and increase your potential conversions, then you're going to need SEO. The higher you can rank on the search engines, the easier it will be to reach the customers that deliver all-important value to your business.
Google is one of the most valuable and successful search engines in the current landscape. If you're not making the most of your presence on this search engine, then you could be missing out on a whole host of critical opportunities.
The good news? Google has a tool that you can use correctly for planning your SEO and PPC campaigns. Google's Keyword Planner, previously known as the "Google Keyword Tool," is one of the most appealing (and easy to use) services on the market. Learn how to use Google AdWords planner for your keywords, and you'll discover endless opportunities for ranking in no time.
However, while most people have heard of the AdWords Keyword Planner, most don't understand how it works – or how they can use it.
Fortunately, the team at Fabrik is here to turbocharge your brand building strategies yet again.
Today, we're going to teach you everything you need to know about Google's Keyword Planner, including how you can use it to reach a wider, more lucrative audience.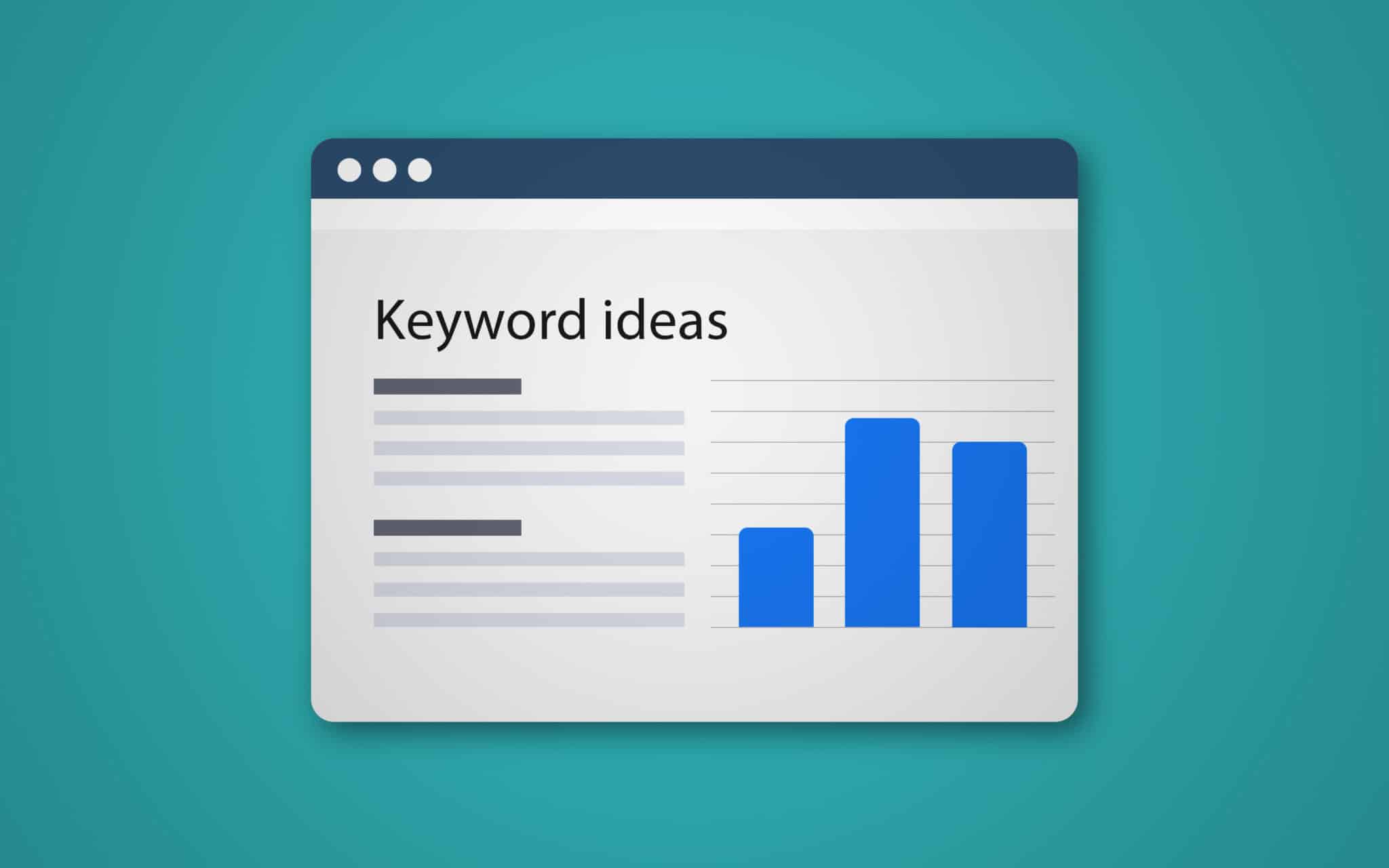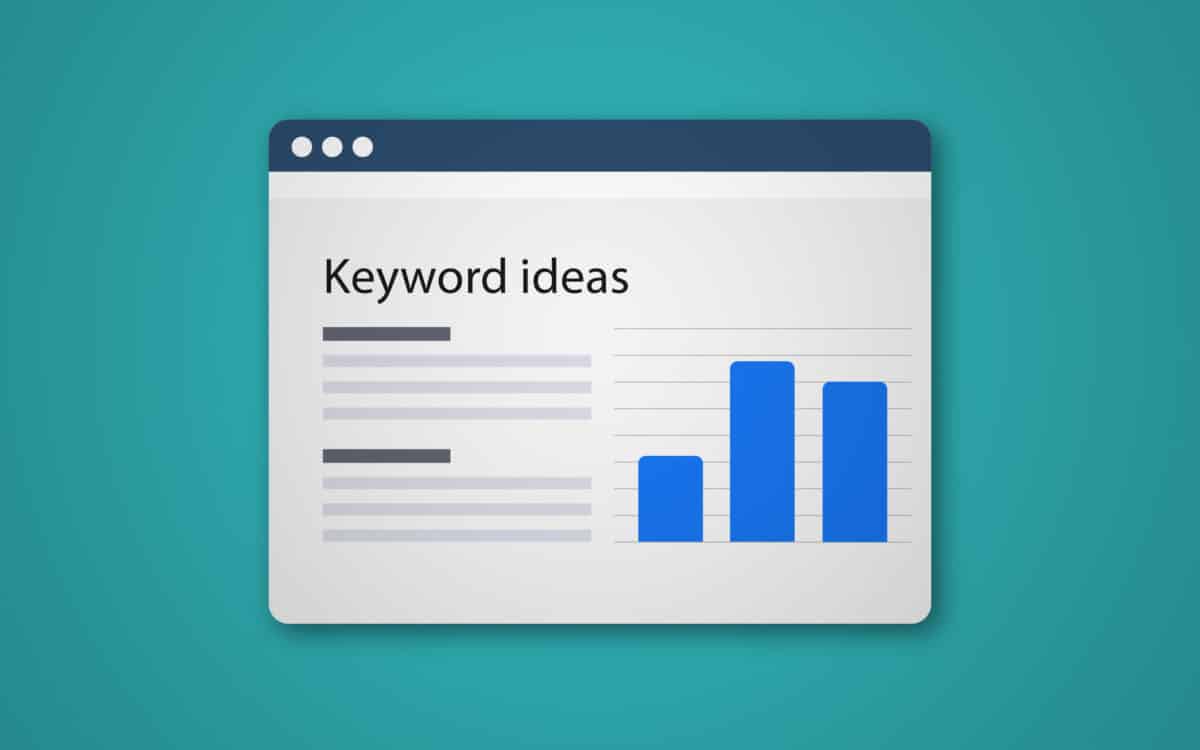 What is Google Keyword Planner?
Let's start with the basics, shall we?
What is Google Keyword Planner?
The Keyword Planner from Google is a component of the Google Ads PPC platform. With the AdWords Keyword Planner, you can access software that allows you to analyse and research a host of useful keyword lists. The idea is that you'll use the lists you get to inform your pay-per-click campaigns and manage your purchases according to a specific budget.
With us so far?
Usually, when you ask, "what is Keyword Planner," you'll get a bunch of definitions that highlight the fact that this software designed specifically for "paid search." However, the information you collect about PPC keywords can be helpful to your organic traffic and SEO strategies too. All you need to do is figure out how to make the most of the Keyword Planner for your specific search strategy.
Overall, Google's Keyword Planner is a very popular piece of software in the digital marketing landscape. A report by Databox found that three fourths of all marketers consistently use the Google Keyword Planner before they launch a Google Ads campaign. What's more, the respondents in the study also said that they use the Google Keyword Planner for EVERY paid search campaign.
With the Keyword Planner tool, you can:
Look for ad group and keyword ideas to help you plan content marketing strategies for your business. You can even search for keywords that link to specific product or service categories for your brand.
Filter through keywords based on criteria like monthly search volume and average cost per click. This will help you to figure out which are the most valuable terms to target when you're planning for SEO and PPC campaigns.
View statistics and performance estimates based on specific information like target country, search network, language and more.
The Google AdWords Keyword Planner is all about giving businesses the extra boost of information that they need to successfully plan online strategies around specific terms and phrases.
The only problem?
Google recently changed the way that the AdWords Keyword Planner works. Crucially, the search engine made it so that companies can no longer access keyword research without paying for an AdWords account. At least – that's what a lot of people think.
Fortunately, we're here to tell you otherwise.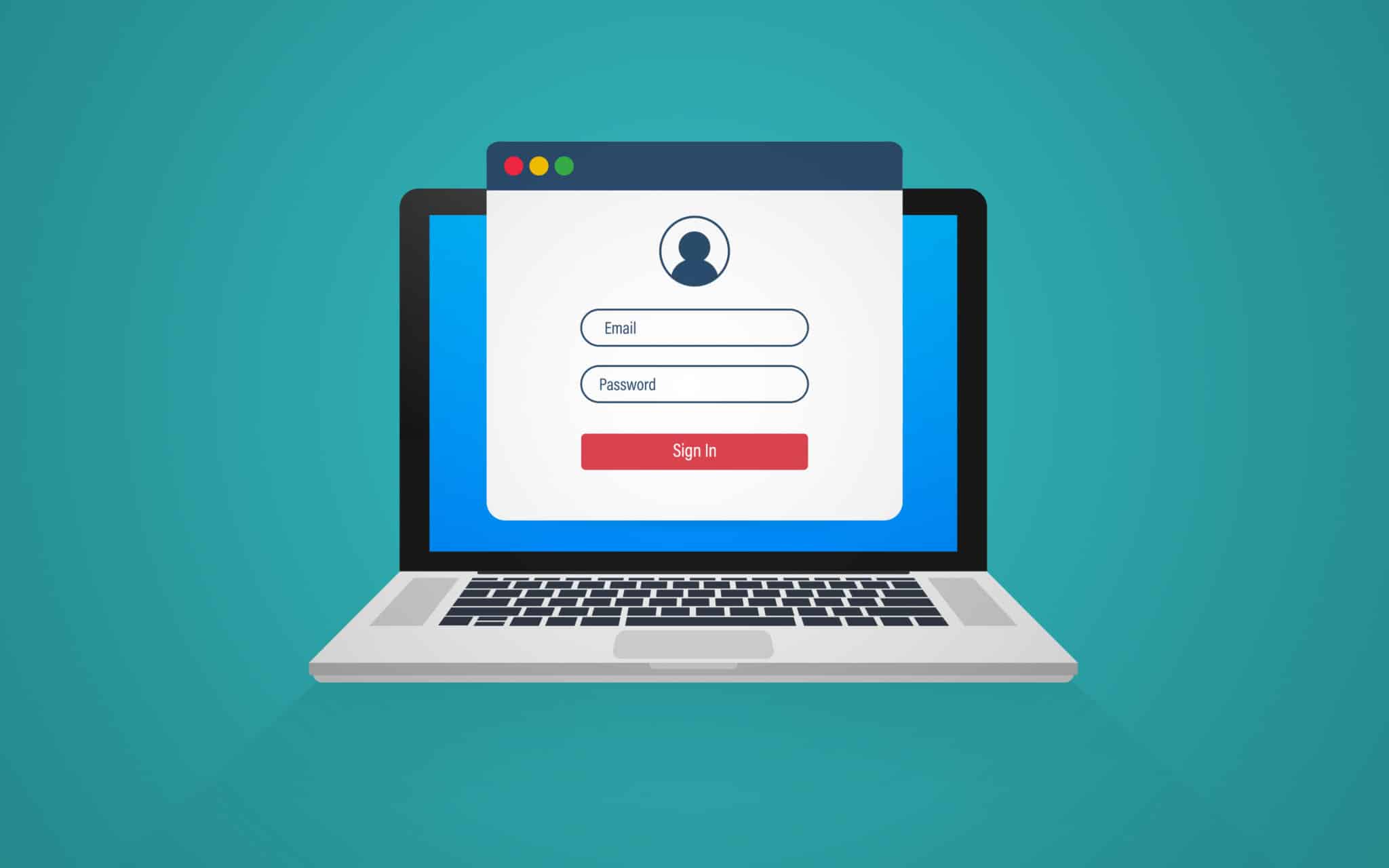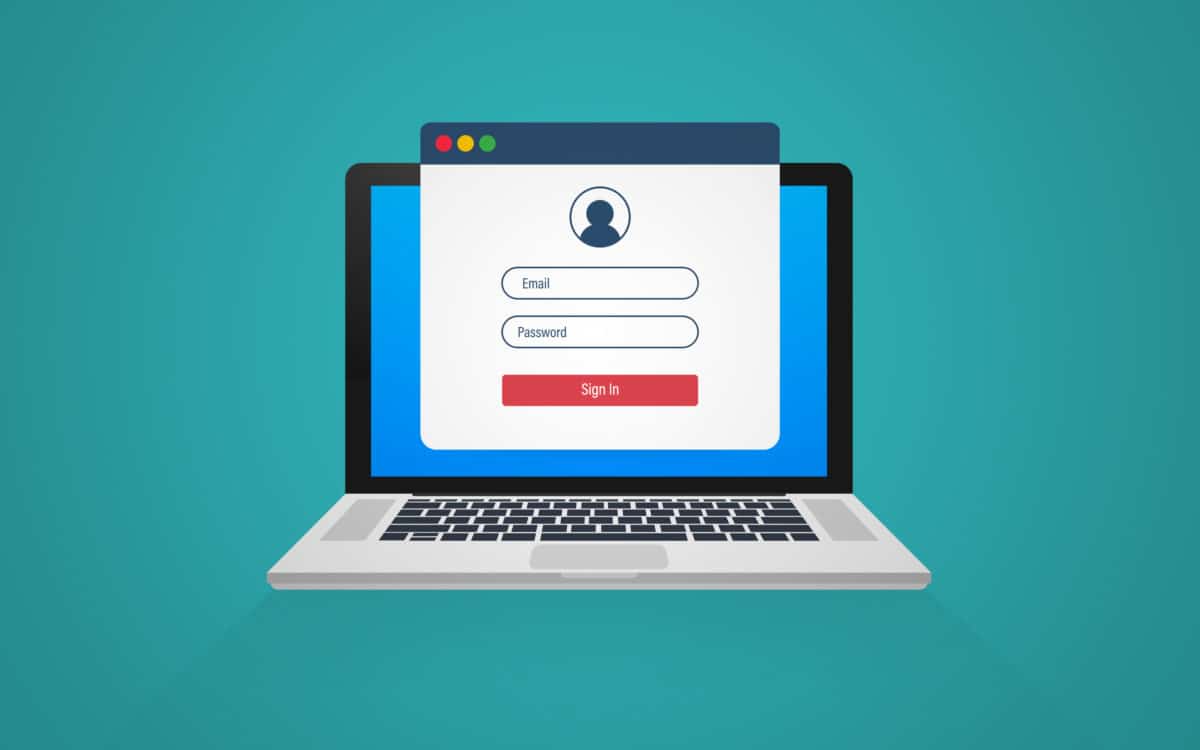 How to use the Keyword Planner for free
Since Google updated the AdWords Keyword Planner, the most common misconception about the tool is that you need to be an active (paying) AdWords account holder to use it. However – that's not necessarily the case. Google AdWords Keyword Planner can still be 100% free to use if you know the right workarounds.
You're going to need a Google account – but you can get one of those for free by going here.
Fortunately, just because you need a Google account, doesn't mean that you need an AdWords account. A lot of businesses just assume that this is the case because Google pushes the need for AdWords very hard.
Often, when you try to access the tool, Google will automatically try to push you away from Keyword Planner and into the full AdWords experience. At first glance, it looks as though there's no way to access your AdWords Keyword Planner tool without handing over your hard-earned cash.
Fortunately, there is a workaround. Go to this page and click on the "Keyword Planner" option. You might need to enter your Google account password again – but don't worry about that. When Google asks you what your "main advertising goal" is, don't click the options listed below. Hit on the link underneath the options that says, "Experienced with Google Ads".
From there, you'll be taken to a page that offers the "Create an account without a campaign" link. Keep in mind that this text is very small, so you might have to search for it. On the next page visit the "Explore your account" link and head to the Tools tab on your menu bar. Use the Tools tab to switch to expert mode, then look at the "Planning" section.
You'll see a link to the Keyword Planner included there. You'll now be able to use the keyword features without having to enter your credit card info.
Easy peasy right?
Now, let's look at how you can use the Google AdWords Keyword Planner to improve your digital marketing strategy.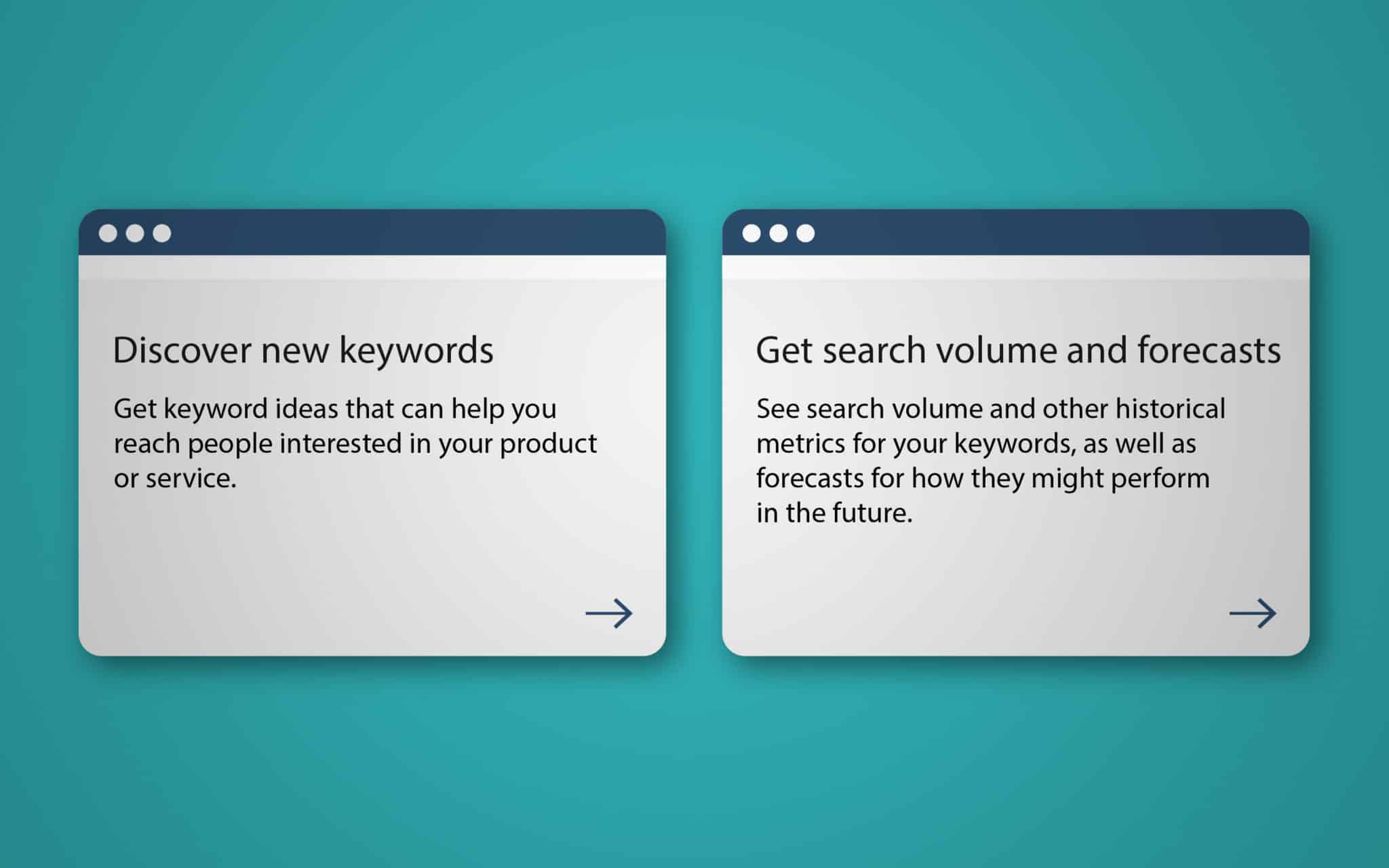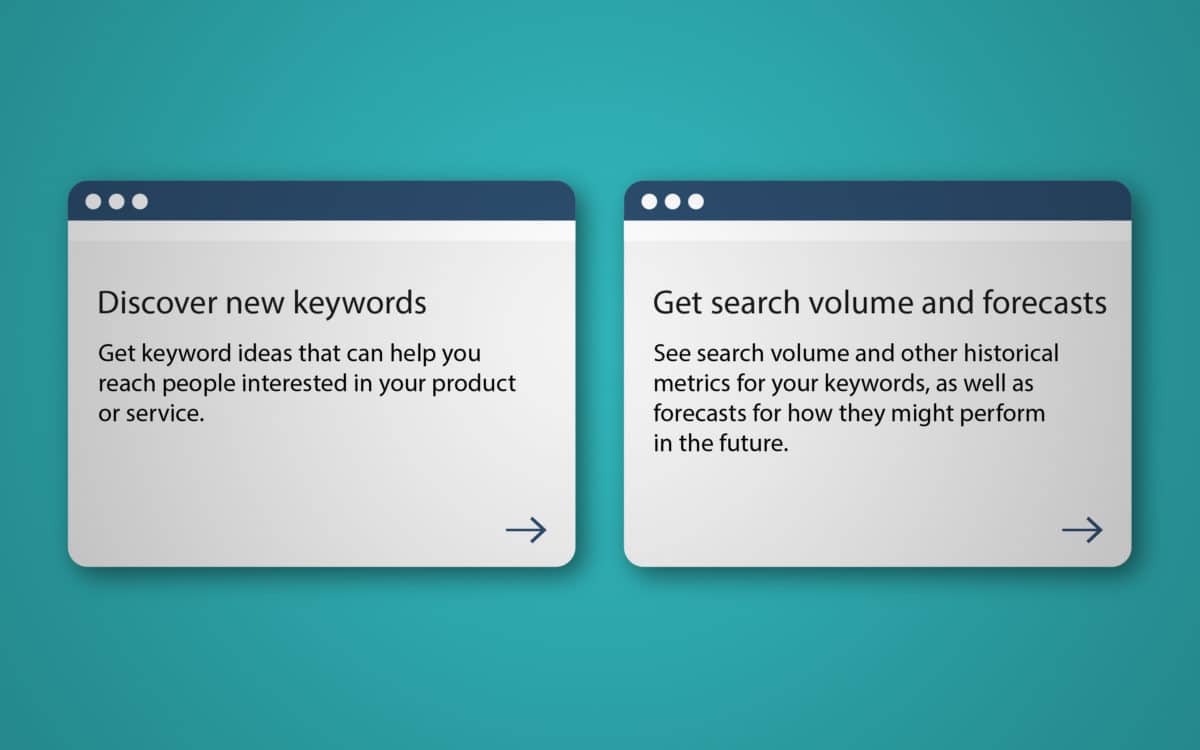 How to use Google Keyword Planner for keyword research
As mentioned above, Google's Keyword Planner is a pretty nifty tool.
While it's not the most valuable SEO offering on the market, it's still very useful for beginners who don't have a lot of money to spend on their brand-boosting campaigns.
With Keyword Planner, you'll have two options available to you:
Find new keywords: Use this feature to identify the phrases and keywords that relate to the ones that you've already entered. Since the new keyword system is intended for helping you to build your PPC campaign, you'll also see estimated bids for your keywords.
Get search volume/forecasts: This option is perfect for those who already have a list of phrases and keywords that they're thinking of targeting. Keyword Planner will provide a comprehensive list of data about the search volume for each keyword; its projected performance and more.
Let's look at each option in closer detail.
Finding new keywords with the Keyword Planner
To begin with, enter the current target or head keywords you have in mind for your campaign. For instance, if you're a business selling branding, then you might use the word "Branding" as your seed keyword. After you enter that term, the AdWords Keyword Planner will take you to a list of terms that are related to that original keyword.
If you enter multiple terms at once, like "Logo" and "Branding", then Google might start by suggesting ways to combine those terms. However, if you continue scrolling through the planner, you'll see alternative and related terms too. You'll also be able to see how competitive each keyword is. This is useful when it comes to picking low-competition, high search-volume terms.
Remember, you need the right blend of low competition and high search volume to get the best return on investment from your campaign. If you're looking to build a PPC campaign, then your keyword data will come with a range of bid prices that you can use. This information will also help you to determine which terms may have the highest ROI.
Getting search volume and forecasts
Another fantastic way to use the Google AdWords Keyword Planner, is to get search volume information and forecasts for your campaigns. This is the strategy that you're likely to go for if you already have a list of target keyword phrases in mind for your content marketing, but you're not sure which terms you should prioritize.
To make the most of the search volume and forecasts option, input the keywords that you already have using manual input, or by implementing a spreadsheet. The results will appear under the forecast tab, showing your PPC metrics that aren't always 100% relevant to your SEO. However, if you click through to the Historical Metrics page on the keyword planner, you'll find information about the search volume data for your chosen keywords.
The keyword data is almost exactly the same as you would get in the "Find New Keywords" part of the AdWords Keyword Planner. The main difference is that you're just getting data on the terms, you're not going to end up with any additional suggestions or related words.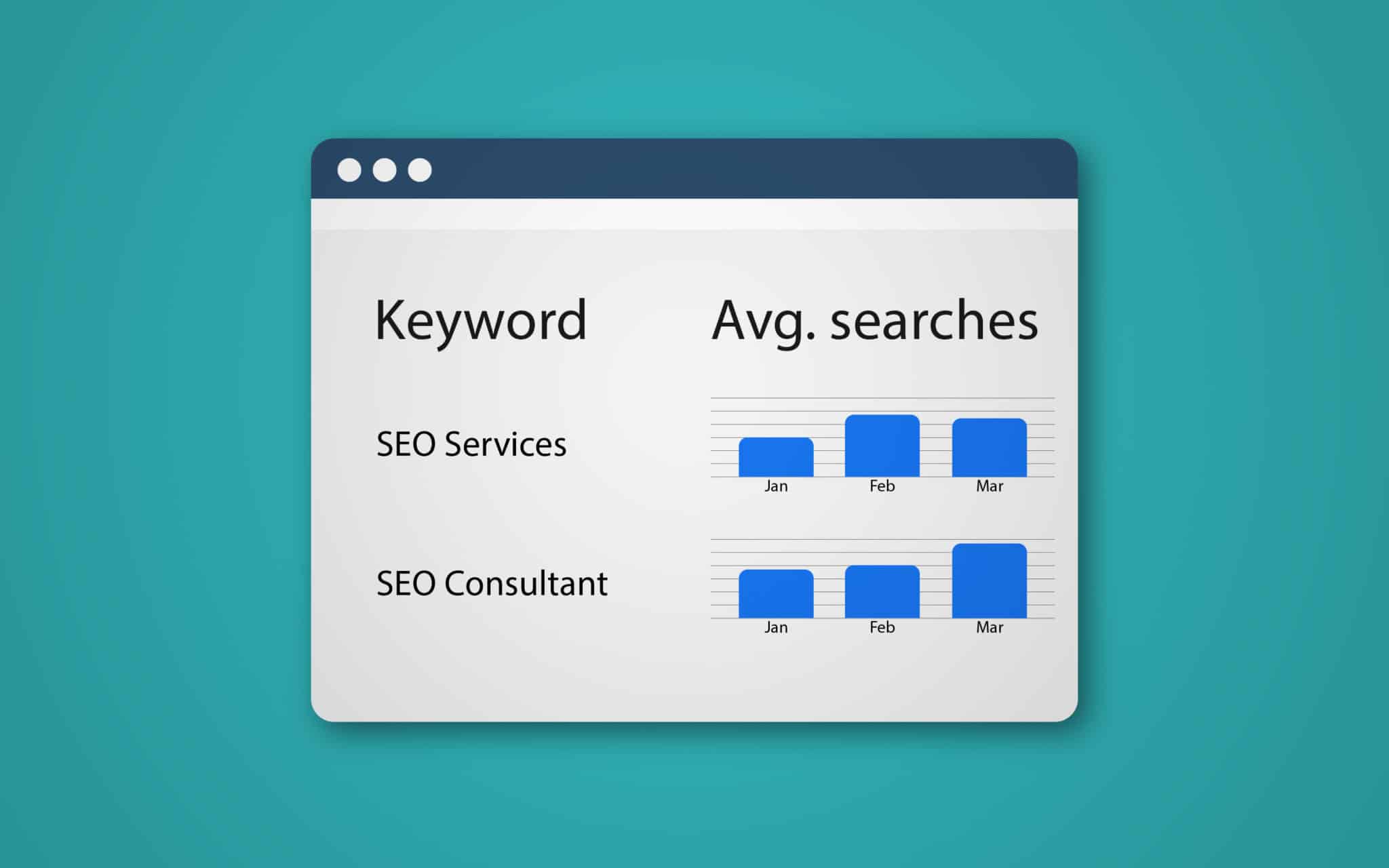 Tips on how to use Google AdWords Planner
Okay, now you know the basics of the Google Keyword Planner, we can start to dive deeper into how you can master your campaigns. For instance, did you know that you can get exact keyword search volumes for each of the terms that you search for in Keyword Planner? Most people assume that you can't because, at first glance, the search volume only gives you a general range.
However, there are some workarounds. For instance, you can enter a list of keywords into your search tool, then look at the estimated impressions for maximum CPC to get a closer view of your potential search volume and return on investment. Alternatively, the easiest option is to install the "Keywords everywhere" extension that provides search volume information and CPC data for the websites you already use. The extension also brings search volume specifics back into the Google AdWords Keyword Planner.
Here are some of the other ways that you can make the most out of the Keyword Planner.
1. Balance your keyword selection
Learning how to use Google Keyword Planner for keyword research isn't just about figuring out the software. You'll also need to determine how you're going to select your required keywords. For instance, there's a high chance that you'll get a lot of traffic if you opt for a broad keyword that has a high amount of search volume – but that traffic won't be very targeted.
On the other hand, a smaller volume keyword may drive fewer visits to your website, but they will be more likely to be interested in your product or service. With keywords, it's important to have a good balance of high and low volume.
2. Look for local keywords
Ranking for global keywords is great, but it's always a good idea to think about whether you can also benefit from a local focus for your PPC and SEO campaigns. While many keyword research tools can't tell you much about how many people search for terms in specific locations, Google Keyword Planner is a little different. You can use this tool to see the impressions for highly specific areas – including certain cities and towns.
Add a keyword, or several to your plan, and then click into the Plan Overview section. Click on the "All Locations" option in your location filter and scroll down until you see a box of Locations information. This information will tell you a list of top countries that your keyword is being searched for in. You can also dive even deeper by filtering your search by country, and then looking at the top cities and towns that a term is searched for in too.
3. Steal keyword from the competition
This might sound a little sneaky, but you'll always get more done in the digital marketing world if you're willing to make the most of your competitor analysis. Fortunately, the AdWords Keyword Planner can help you with this, by generating suggestions from a specific URL. You can grab some URLs from your competitors and paste it into the search bar, then select "Entire Site" for your search.
You'll get thousands of suggestions from this, including some that you might not have thought of by yourself. You can use the filters provided with Google AdWords to get rid of anything that might be specifically linked to a certain brand too. Make sure that you search through the keywords of multiple competitors for a never-ending stream of new ideas for your PPC and SEO.
4. Figure out what your audience wants to know
Successful keyword research isn't just about making sure that you're targeting all of the same keywords as your competition. You'll also need to make sure that you know what questions your audience is asking too. Knowing what your audience wants to learn about can be super useful when it comes to coming up with content ideas that set you apart from your competition.
One of the easiest ways to start looking for question ideas, is to speak to your sales and marketing team. These people talk to your customers every day, so they should know a thing or two about how they work. Alternatively, you can also try some of the alternative free keyword research tools outside of Google Keyword Planner to help you. For instance, Answer the Public is great.
There's also the option to hack your Keyword Planner experience too, by going into the filter component of your search and clicking on "Keyword Text" then "Contains". Afterwards, add a who, what, why, when, where, or how to the filter. This will help you to find ideas for keywords like "What is SEO", or "What is Keyword Planner?"
5. Find the most lucrative terms by checking suggested bid
Another handy way to make sure that you know how to use Google AdWords Planner effectively, is to take advantage of the "Suggested bid" function. This aspect of the Keyword Planner will give you an insight into which terms are most likely to be lucrative to your PPC and SEO campaigns. The top of page bid keywords highlight the terms that advertisers have historically paid a lot to rank for, based on things like location and search network settings.
At first glance, high bids might seem to be relevant only to your PPC campaigns. However, the truth is that you can also find value for your SEO too. If people are willing to bid a lot for keywords, then there's a good chance that the terms they're bidding for are converting into sales or leads. With that in mind, you'll probably find plenty of keywords for your SEO this way that is packed with commercial intent.
6. Find out which devices people are using
As well as figuring out where your customers are and what kind of terms they're searching most for, you can also use the Keyword Planner to figure out which devices your clients are using too. Remember, many customers use different kinds of tech to browse the web today, from tablets, to smartphones and beyond. Each of these devices come with different screen sizes to keep in mind.
Within the Google AdWords Keyword Planner, you can go into the Plan Overview page, and click on the Devices section. From there, check the impressions bar to find out what percentage of your impressions come from each device. If you know which devices your customers are using, then you'll know how to optimise your site accordingly.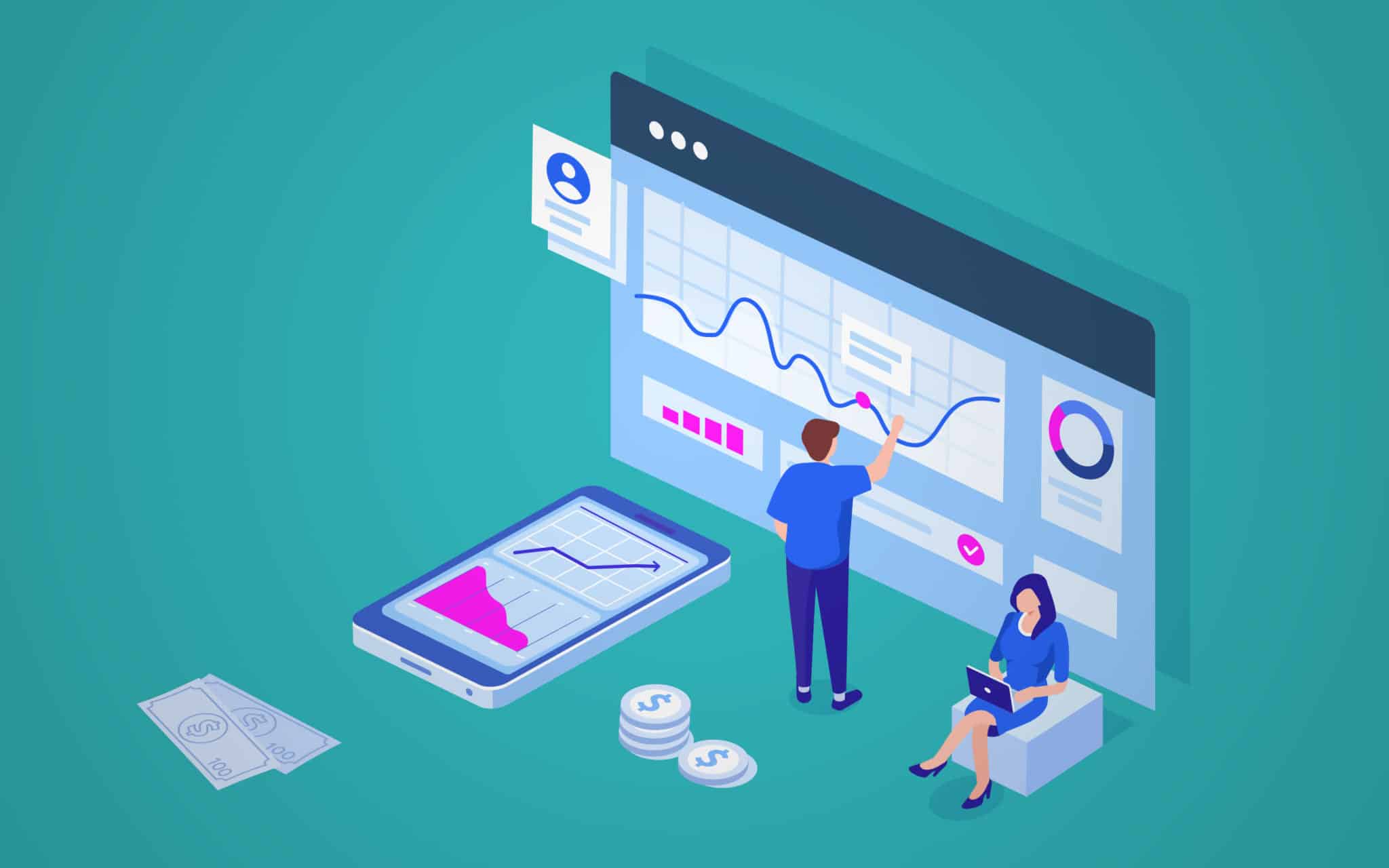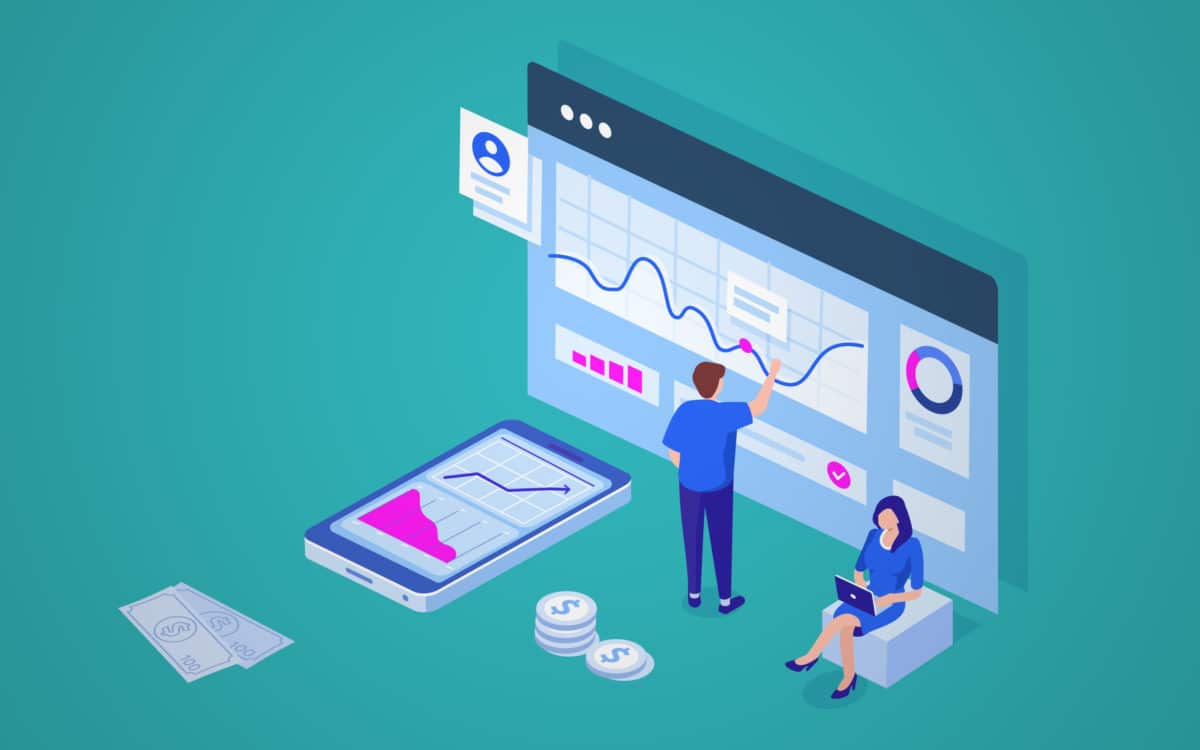 Making the most of AdWords Keyword Planner
Keyword Planner is a valuable tool for many businesses, particularly when you know how to use it successfully for free. The Google Ads environment is brimming with super-valuable insights that are hard to get from any other research tool. However, it's worth noting that Keyword Planner isn't perfect. This Google tool does have its limitations.
While learning how to use Google AdWords Planner is definitely a good idea, remember that you don't have to rely on this tool exclusively for your PPC and SEO campaigns. You can also use the Keyword Planner alongside other tools like Ahrefs and SEMrush to learn more about your marketplace, competitors, and customers. Combining multiple keyword planning tools together is likely to give you a more complete overview of the market.
Making the most out of your keyword planning strategy can seem like quite the challenge at first – particularly when you're new to things like PPC and SEO. The good news is that the right combination of tools, and a little advice from a team like Fabrik, can get you back on track in no time.
Reach out to us today for more help building the perfect marketing and branding strategy for your business.
If you enjoyed this article, you might enjoy these too:
— Making your mark: How to find a profitable niche
— Keyword research: The key to unlocking your SEO
— Boost your SEO: Avoiding keyword cannibalisation