Most businesses today have at least some kind of website.
Some brands use their website to sell products and services to customers around the world. Others rely on their online presence to build a powerful reputation for their brand through blogs and articles. There are even sites out there that specifically focus on helping customers figure out how to use a specific service.
However, a full website isn't always the ideal solution for every digital endeavour. Sometimes, when companies want to launch something experimental, like a campaign that appeals to a specific audience, or a new product disconnected from their current portfolio, they need something new.
A microsite is a way for companies of all shapes and sizes to experiment. Whether you're trying out a new look and feel for your brand, exploring a different vertical, or getting started with a unique selection of products, a microsite strategy may be just what you need.
Here's everything you need to know about brand microsites.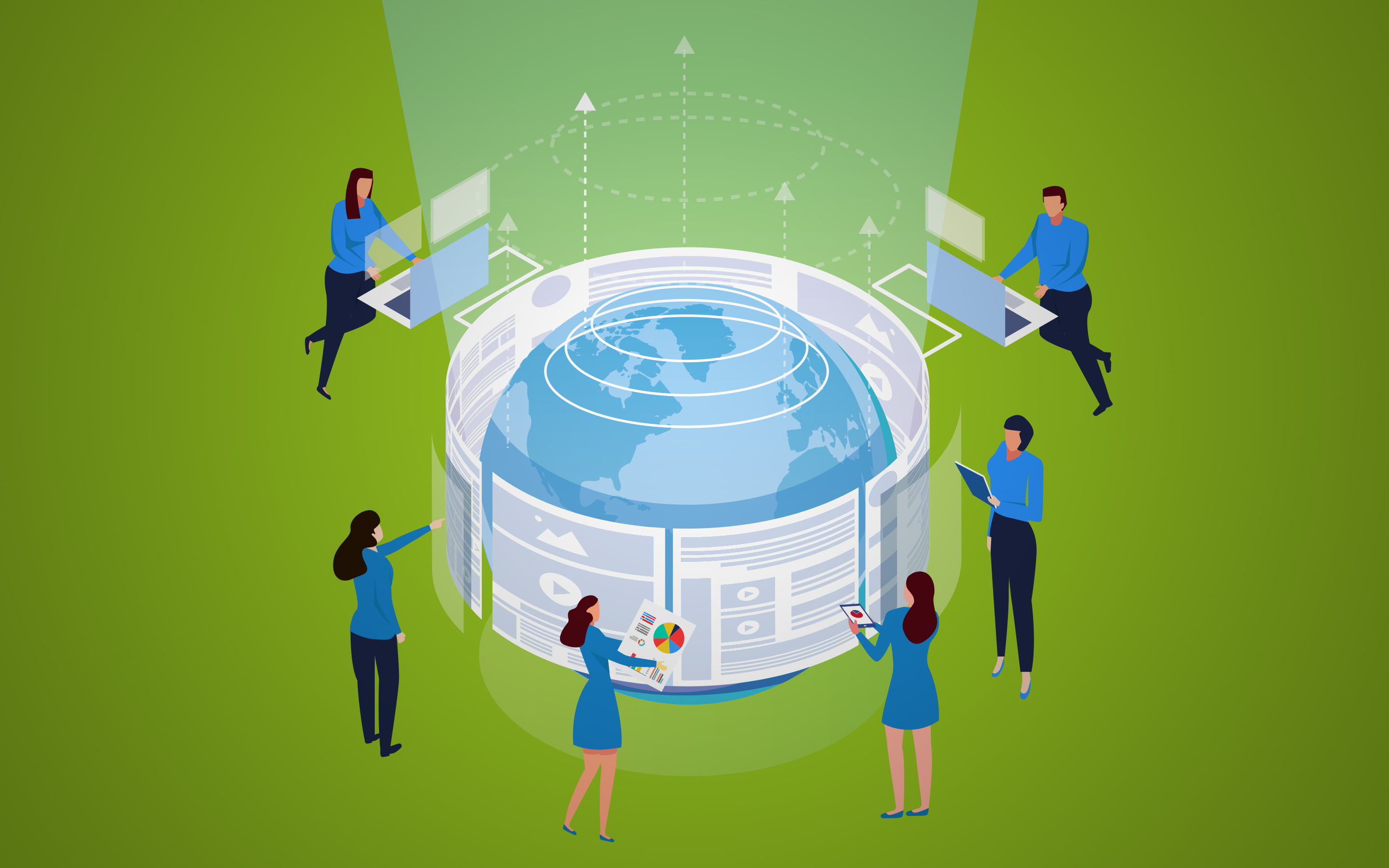 Microsite definition: What is a microsite?
So, how exactly do you define microsites?
Well, that depends on who you ask. However, most experts agree that microsites are either a single online landing page, or a small cluster of pages situated outside of a company's core domain and marketing strategy. A microsite framework has its own URL structure, content, and even a specific look that might be completely different to the image for the rest of the brand.
Because microsites aren't connected to a company's core domain, they can be an excellent launchpad for new ideas and strategies. For instance, if you wanted to sell a new product that didn't chime with your existing brand essence, you might launch a microsite first to see how customers respond to your idea. The separate site would give you a set of key insights through things like Google and marketing analytics, without risking your reputation.
According to Forrester, microsites might be more beneficial than you'd think. These environments are up to four times more effective than traditional campaigns.
What is the difference between a microsite and a website?
So, aside from being smaller, how is a microsite any different from a standard website?
Well, at its core, a microsite is basically the same as a website. You're still going to need a domain name for your microsite, a hosting strategy, and a content marketing campaign. The difference is, you're focusing on a very specific thing with a microsite, like a single product or service.
Microsites might link back to your larger website or have connections to your bigger brand. However, these digital tools are intended to drive targeted traffic to a specific campaign. Sometimes, they're used to establish thought leadership or to help businesses reach a new selection of customers that are separate from their typical audience.
Microsites are very similar to landing pages in a lot of ways. However, while landing pages are hyper-focused on convincing your customer to take a specific action, microsites are more about providing information, albeit for a particular product or purpose.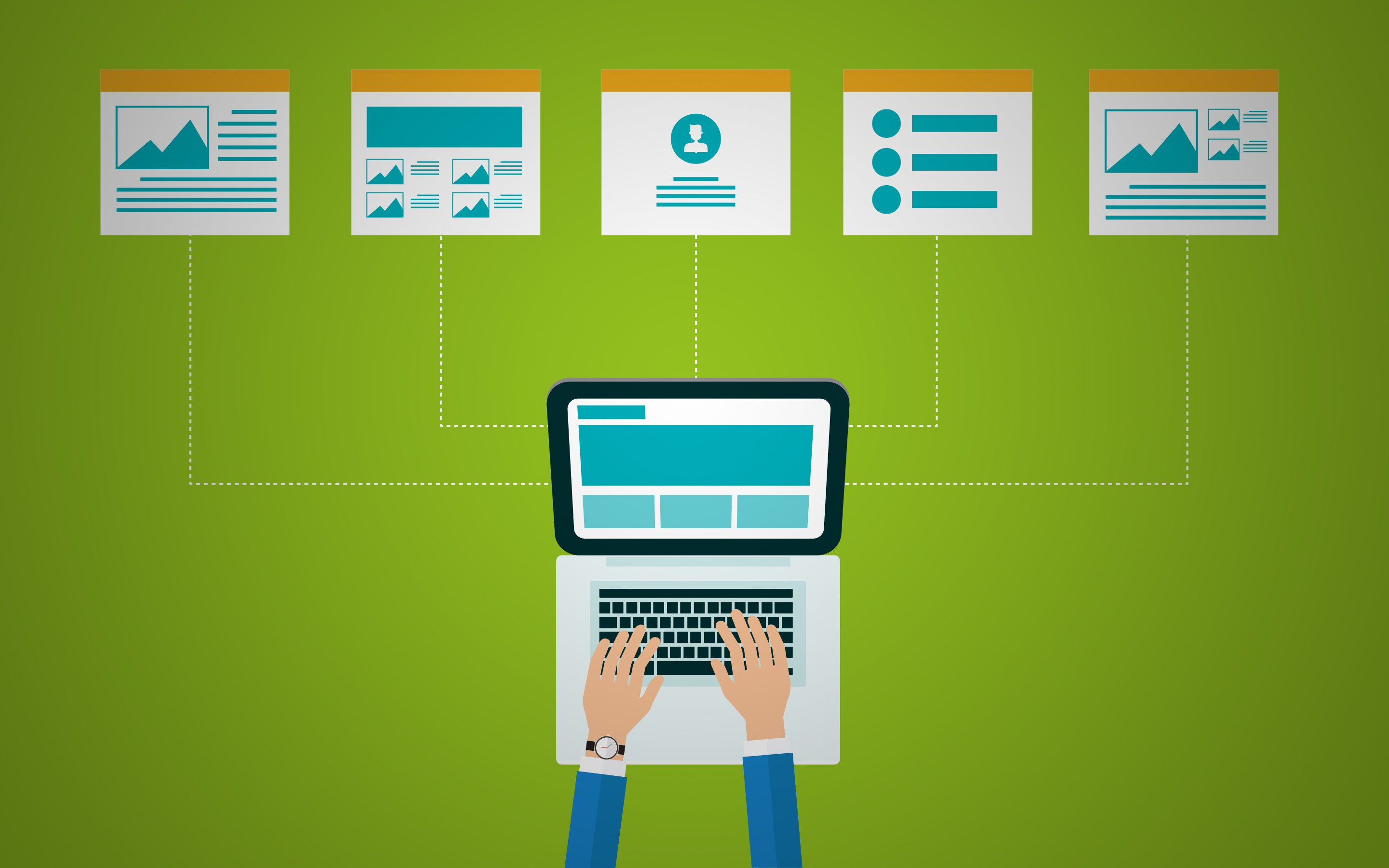 What is a microsite used for?
Confused?
It's understandable, microsites can be a little difficult to understand at first.
Depending on your design strategy, brand microsites can include multiple pages or just a single long-form piece of content. These sites are generally smaller than their parent websites, and sometimes they only stick around for a few months at a time, or until a campaign is over.
So, what is a microsite used for, and how do you decide if you need one?
1. Microsites help with reaching a specific audience
While most websites cater to a specific niche, as your business grows, you may decide that you want to explore your connections with other customers and potential clients. While changing your language or tone suddenly on your main website might confuse your audience, creating a separate, yet connected microsite campaign can help you to look for new opportunities in a safe environment.
With microsite marketing, you can see whether your brand or product appeals to a different vertical, without diluting the existing trust and authority you've built for your parent brand. If everything goes well, you may gradually introduce the new aspect of your brand to your parent site, or you could decide to keep that part of your identity separate for the foreseeable future like Virgin does with sub-brands like Virgin Atlantic or Virgin Galaxy.
2. Microsites are great for introducing new products
New expansions to your product portfolio don't always work out according to plan. With microsite platforms, companies can build a new campaign for a unique product, without relying on too many connections with their parent brand straight away. If the product campaign is a success, then it's easy to direct people back to the main website with CTA links.
On the other hand, if you find that your new product idea doesn't gain much traction, you can get rid of your entire microsite without making much of an impact. Brand microsites are an excellent way to experiment with new ideas.
3. Microsites could help with rebranding
If your current brand isn't having the right impact on your target audience anymore, you might decide that it's time to try something new with a rebrand. However, you might not be 100% sure which new name and identity you want to choose for your company. Although creating multiple microsites might mean spending a bit more in the short-term, it gives you a chance to track the potential performance of all the new brands you may want to create.
By testing each new brand identity against each other, you can boost your chances of making the right decision with your new domain name, logo, website design, and more.
Are microsites effective?
So, are microsites really a good way to build your sales potential online? Well, that all depends on how you use them. As well as the options that we covered above, you can also create a microsite campaign for things like:
Building awareness for an upcoming event or promotion.
Presenting infographics, whitepapers, and other valuable information that adds value to your brand.
Hosting a separate blog or educational website that supports your parent website.
Expanding your digital presence into other countries with new languages and tailored content.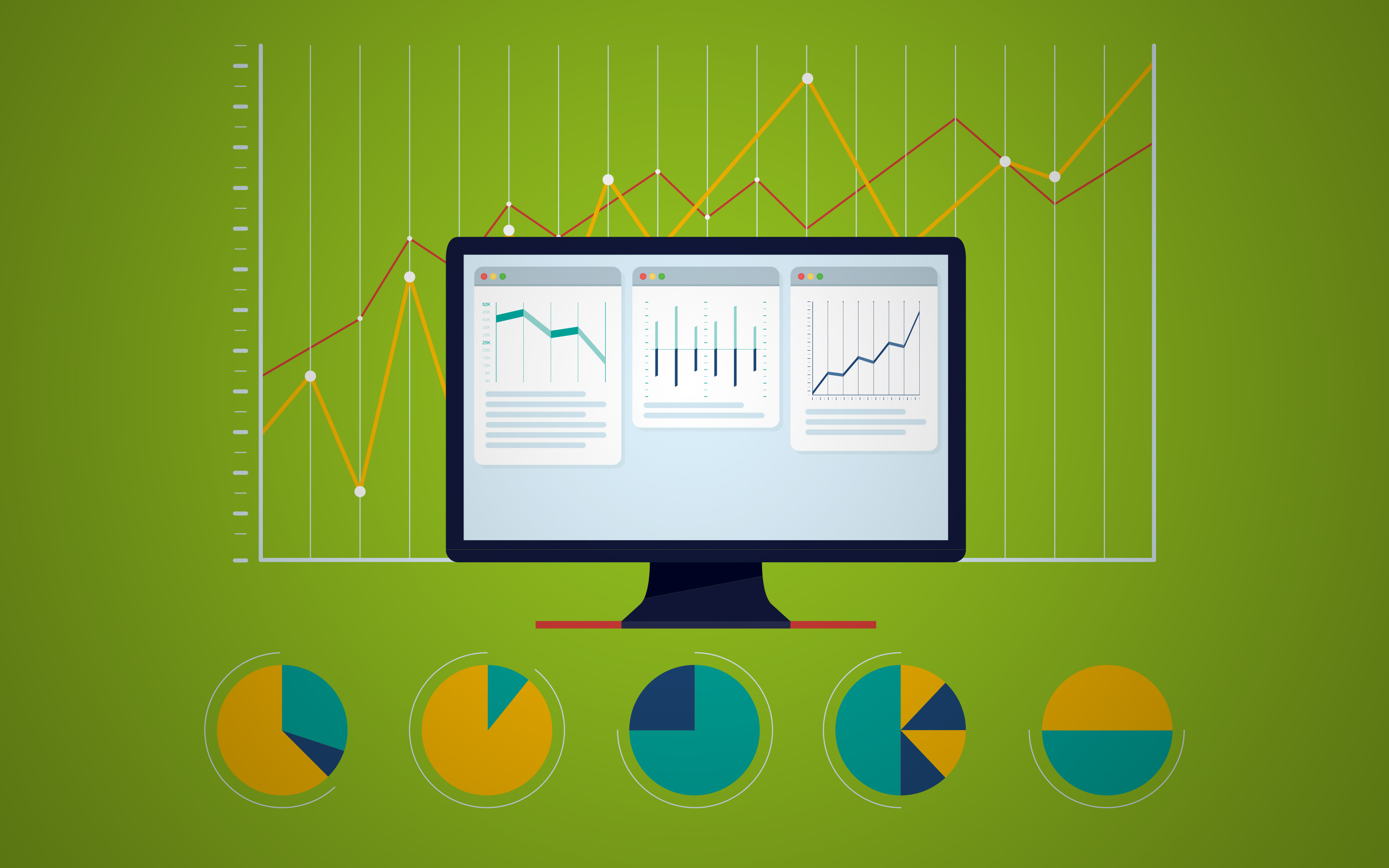 The benefits of a microsite: Is a microsite campaign a good idea?
It's difficult to know for certain whether it's a good idea to invest in microsite marketing or not. While creating a separate entity for your business can be a pain in the neck at first, there are benefits to look at too. For instance, Microsites can be cost-effective, short-term ways to figure out what kind of steps you should be taking next for your company.
Let's take a look at some of the major microsite benefits you can consider when deciding whether to use this strategy for your brand.
1. Microsites are quick and easy to launch
Building a website can be an exhausting experience. There's a lot to think about, from how you want the site to look, to what kind of pages you need to include. However, microsite architecture is much simpler than the framework of a standard website. This means that the process of building and launching a microsite is usually much quicker too.
For instance, when Bolthouse Farms launched its healthy product range, the company created a new "fruit and veggie takeover" site that focused on their new campaign. The temporary site was a quick and easy way to accelerate the growth of their new digital strategy.
2. Microsites allow businesses to get specific
The fact that microsites are incredibly easy to build means that companies can get as creative as they like with their messaging and their strategy. A microsite landing page can be specifically tailored to just one product or a very niche target audience. While company websites generally focus on anyone and everyone who might stop by, microsites can get very specific.
For instance, Spotify launched its Adoptify campaign in 2018 to help connect customers with pets that they might want to adopt based on shared listening presences. The main Spotify website didn't really fit with the campaign, so the microsite allowed the company to explore something new, without confusing their primary audience.
3. Microsites can last for as long as you like
A microsite can either be a long-term commitment, or a short-term strategy, depending on your needs. If you're looking for a way to run a short-term or seasonal campaign without overhauling your entire website, then a microsite might be a great solution. For instance, even if you're not familiar with the basics of microsite architecture, you've probably seen the Elfyourself.com microsite around from time to time in the festive period. This site represented one of the first augmented reality sites on the market to appear online. You don't need to be experimenting with a brand-new technology to see the benefits of microsite marketing. Anyone with a short-term strategy can take advantage of these campaigns.
4. Microsites are very cost-effective
Another of the most common benefits of microsite developments is how cost-effective they are. Whether you're opting for a WordPress microsite, a Shopify site, or something else entirely, you can usually build a miniature website without spending a fortune. If you're promoting something on a seasonal basis or trying something new and you're not sure how much you can afford to spend, Microsites are a great choice.
So, how much does a microsite cost? Well, that all depends on the designer or developer you work with and the extent of your campaign. However, putting together a microsite strategy that showcases something you want to focus on temporarily is quick, cost-efficient, and easy.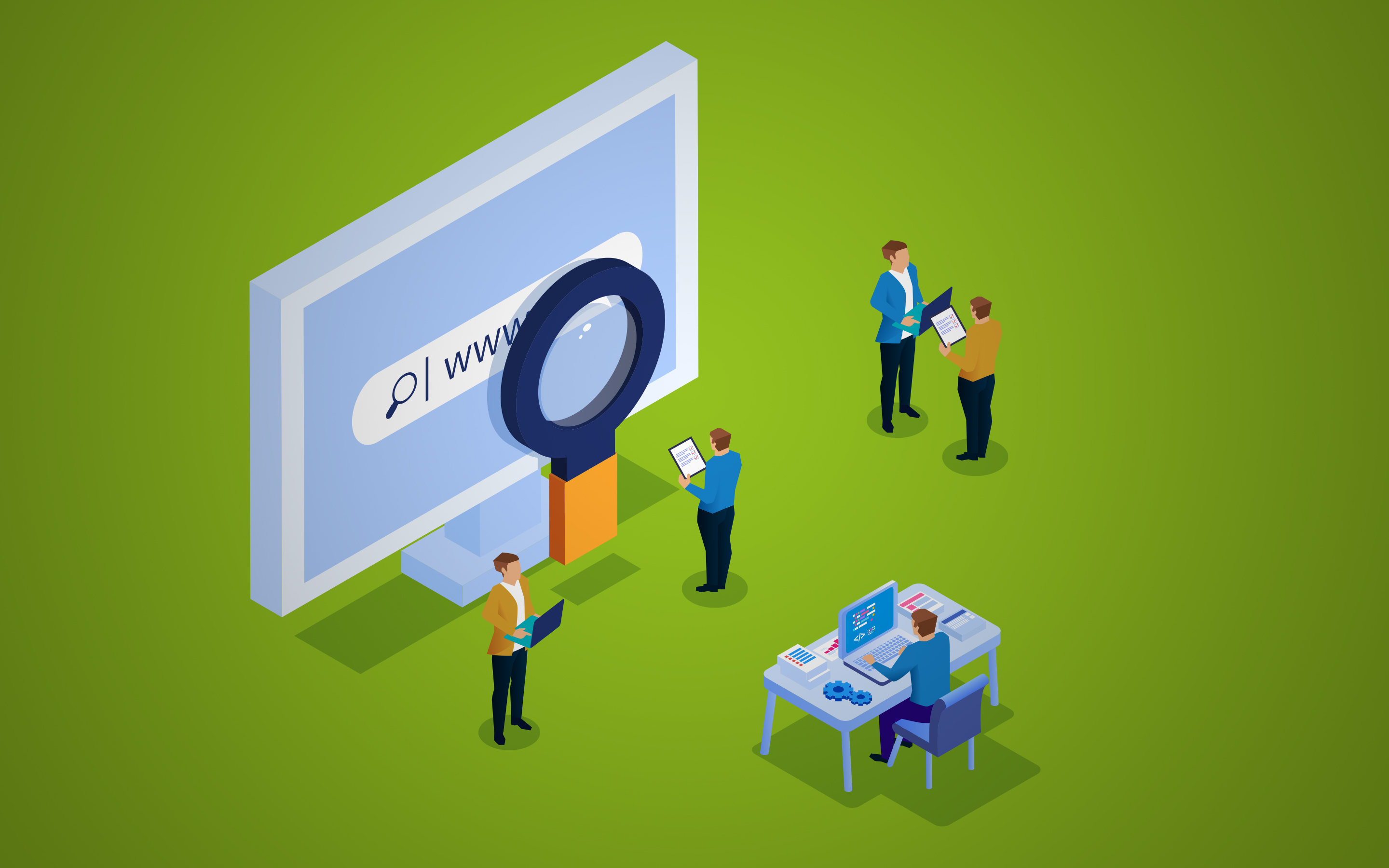 Microsite marketing: Will a microsite hurt my SEO?
For many companies, whether or not to use a microsite is a topic of significant debate. One particularly interesting area that no-one can seem to agree on, is whether microsite architecture is positive or negative for SEO.
On one hand, microsites allow organisations to segment information and focus specifically on a single topic. It's not uncommon for organisations that host annual conferences to have a separate website for their annual events. These sites can provide information and allow for registration separate to the actual site. Microsites can boost your SEO in a lot of ways. High-quality microsites that gain viral traction across the web are great for earning attention from new customers. You might even see a significant increase in your brand reach caused by your microsite.
Additionally, links back from your microsites to your first website can help to slightly increase your SEO standing too. Since external links still have a considerable part to play in determining how your business appears online, it makes sense to generate as many high-quality links as you can.
However, on the other hand, a website with brand microsites attached to it could dilute the quality of the inbound link framework you could be building otherwise. If you separate different components of your website, they can begin to act as separate sites, competing against each other for traffic and ranking potential in the search results. With a single site, there are more inbound links pointed to the domain, giving you more overall SEO power.
Another problem with microsite marketing for SEO is that it can lead to loss of authority for your parent site. While there are many benefits to content writing for your digital campaigns, one of the biggest advantages is that writing content contributes to your site authority. The more high-quality content that you produce, the more you'll showcase your knowledge as a leading brand. While a microsite brand might make sense if you want to focus on specific niche topics that aren't directly connected to your parent brand, topics that are closely related should be covered on your main website.
The more relevant content you share on your primary website, the more keywords you can rank for, and the more information you can give your target audience. What's more, sticking to a single site reduces your risk of being penalized by accidentally sharing duplicate content on similar sites around the web. The last thing you want is for Google to think that you're trying to cheat your way to the top of the rankings.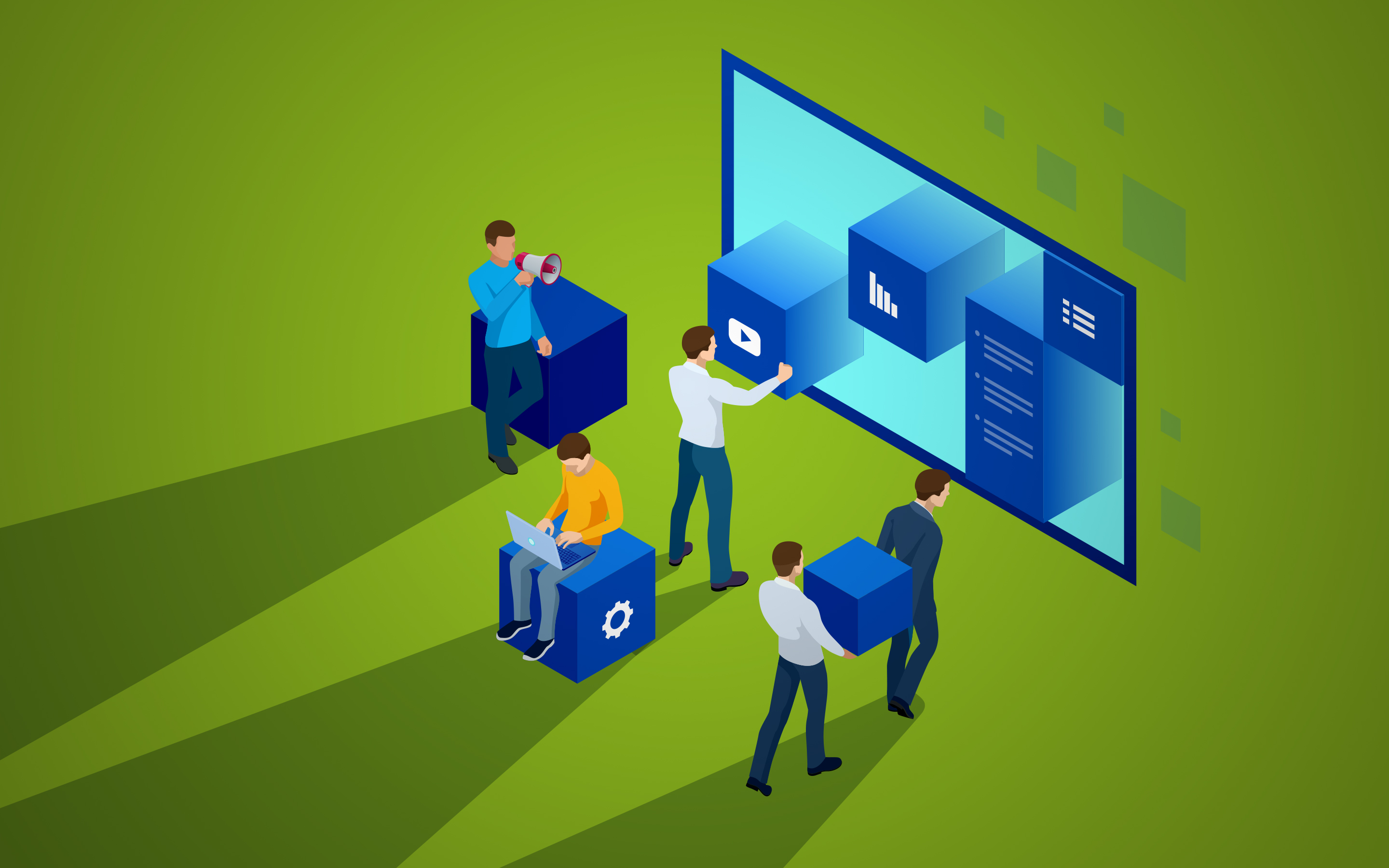 How to create a microsite: The basics
Alright, now that you know the answer to "what is a microsite?" and you understand some of the basic benefits and downsides to creating a microsite campaign, let's move onto the next stage of our guide. Figuring out how to build a microsite isn't as difficult as it might seem. Usually, these digital tools are a lot simpler and more basic than a fully-featured website, so they require a lot less work.
A website design expert should be able to create a microsite framework for you using just a couple of basic elements from a typical site. However, before you jump into microsite marketing for yourself, it's essential to make sure you know how to use these tools. For instance:
1. Tell the right story
One of the biggest benefits of microsites is that they allow companies to target different kinds of customers – people who might not appear on their parent website. For instance, a food website might design a different microsite for vendors, home cooks, and restaurant owners. When you're creating your microsite landing page and surrounding content, it's crucial to ensure that it speaks the language of the audience you're trying to reach.
Adjust your storytelling tactics with each microsite to ensure that you're catering to the needs and expectations of the hyper-focused niche you're appealing to.
2. Get the navigation right
Remember that a microsite is supposed to be simple and easy to use – not just for you but for your audience too. Think carefully about your microsite navigation, and how your audience will be able to explore your content. Remember that people might be visiting your microsite from their smartphones as well as computer desktops. With that in mind, make font large and legible, and buttons easy to click.
Usually, brand microsites will have slightly different navigation experiences than the one that you would expect on a primary parent website. If you're not sure how to give your audience the best possible experience, try speaking to a website designer about your options.
3. Get your message across
It's important not to go off on a tangent when you're using microsite platforms for a specific campaign or product. Ultimately, you've only got a minimal amount of space to work with, so you're going to need to make sure that you're getting your message across as concisely as possible.
Remember, if you're not sure whether you should provide some extra information about your brand on a microsite, and you're running out of space, you can always include links back to your parent website. This will reduce the amount of content on your microsite and boost your backlinking efforts too.
4. Test your microsites carefully
Finally, just because a microsite is different to a fully-featured website, doesn't mean that you shouldn't be using some of the same strategies that you would use with a typical website here. Just like a standard website, you'll want your microsite for a campaign to be as easy to understand as possible, professional looking, and brimming with great features. What's more, you'll need to test and optimize the performance of your microsite framework with regular testing.
A/B testing things like the colours on your site, the CTA buttons, and language that you use, and even the kind of images you share can make a huge difference to your ROI. The more you test your microsites, the more you'll be able to see which elements lead to conversions, and which make it harder to impress your target audience.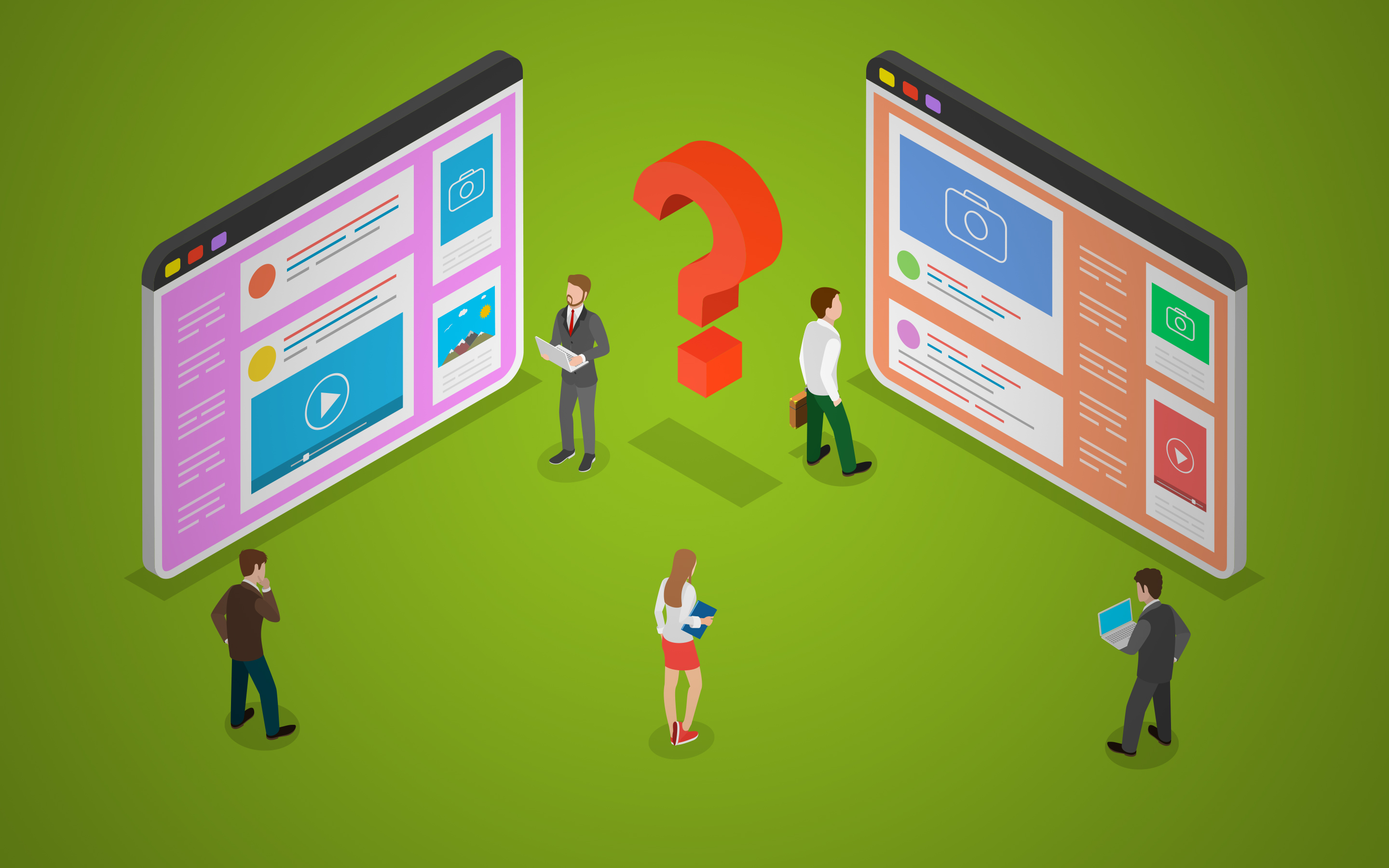 Is a microsite strategy right for you?
So, does every website also need a microsite?
Not necessarily.
If you're new to the digital world and you're exploring opportunities for growth, then you might think that you need a microsite to experiment with every new idea you have. However, this isn't always the case. Sometimes you're going to need to try different styles and ideas on your parent website so that you can gather as much information about your audience as possible from regular testing and analytics.
However, if you're creating something that needs to be completely separate from your parent website, like a new marketing campaign, or a product for a different audience, then microsite platforms can be useful. When you need to gather subscriptions to an upcoming event, test your appeal on a new audience, or explore new strategies, microsites allow you to take risks without damaging your brand.
A microsite can be perfect for when you need to collect precise information on a campaign or a product marketing strategy. Microsites are also an excellent way to explore new audiences before you're ready to take the next step with your brand. However, it's usually a good idea to talk to a branding expert about your needs before you jump in headfirst.
Before you start investing time and money on a microsite that might not be necessary for your company, consider speaking to the experts at Fabrik. We'll help you to figure out what you can do next to transform and grow your company. After all, it's what we do.
If you enjoyed this article, you might enjoy these too:
— Keyword research: The key to unlocking your SEO
— Audit checklist: Optimisation from the inside out
— Making your mark: How to find a profitable niche