Animated logo design is increasingly popular area in branding and visual identity. Gone are the days when design was only print-focused – static, flat and one dimensional. We're in an era with huge possibilities for digital, making an even stronger case to animate your logo.
Modern digital platforms are so sophisticated that it is becoming normal to stream moving images – including your animated logo design – everywhere. If done properly, you will delight your customers.
From making your marketing videos more professional, to invoking strong emotions in your audiences, to being shareable on social media, there are many benefits to using an animated logo.
We take you through exactly what makes an animated logo so great, and how it will help you cut through the marketing noise to make your brand memorable. We also share with you some of the best designs around from big brands to inspire you.
Far from being an optional extra, your animated logo could become an indispensable part of your marketing arsenal.
Why use an animated logo?
You could use an animated logo because it is more powerful than static imagery or text. An animated logo tells a story about your business, and storytelling is about evoking emotion. If you can make your audiences feel something, they will remember you.
Here is a list of some key emotions that could be evoked in your audiences by an animated logo:
Surprise
Joy
Excitement
Intrigue
Amusement
Awe
Rather than simply being a visual representation of your brand, animated logos either explain the nature of your business, or visually represent your company name.
An animated logo is a chance to express your industry knowledge and show a depth that a static logo can't. They can be used in marketing and advertising to create a connection with your target customers, or by a design agency to illustrate their design process in a presentation.
They are also instantly recognisable, just like this Google animated logo.
Google's logo feels playful and fresh, utilising their brand colours into moving dots that form the shape of their well-known microphone. Their brand is reinforced with their audiences.
You can use your animated logo to create surprises for your audience by playing with their expectations.
If something starts to move, most people can't help but watch it. For example, this logo for OpenView begins with just the letters O and V, which suddenly expand to reveal the full name of the company.
The best animated logos are not ones that use fancy moving parts just for the sake of it. The best ones transmit some kind of deeper meaning about your brand. They're mesmerising, meaningful and evocative.
How can animated logos help your business?
Animated logos help bring your business to life by creating an immediate, lasting image of your brand in the minds of your current and future customers. You will stand more of a chance of distinguishing yourself from the swathes of content out there if you have an animation to attract audiences.
They're reminiscent of GIFs and YouTube videos, portraying a positive message about your brand. It shows your business is fully engaged with modern digital platforms.You understand the power of the moving image, and you are a heavyweight business that knows how to move with the times.
And once you've invested in your animated logo design, it can be used over and over again to reap value for your business.
Where can I use my animated logo?
There are many places you can use your animated logo.
1.
Social media
Social media is an obvious one. You can attach your animated logo to posts and tweets to instantly catch the eye of your audiences.
Think Instagram, one of the most visual social media platforms, which now allows video posts. You can Instagram your animated logo to promote your company, and distinguish yourself on the platform.
Pinterest is another good place to share your animated logo. Consider creating a Pinterest board with your favourite animated logos, or a collection of branding materials from your own company.
2.
Presentations
If you're giving an external presentation, you can use your animated logo in your slides or as part of a video you have created. It will give your presentation more gravitas, and clients will know you are very serious.
3.
Marketing Videos
Other marketing videos are a great place to use your animated logo, where you can include it as a short introduction. Another option is to include it as an outro for an impressive finale.
If the animation is at the beginning, it can shrink and fade to opaque to sit at the corner of your video. It adds a sheen of professionalism to your video and makes it more authentic for audiences.
4.
Company website
Don't forget to include it on your website. Having an animated logo on your website also improves SEO (Search Engine Optimisation) by increasing the time visitors spend on a page of your website, since they will be watching your logo. Time spent on a page is one of the factors that search engines use to rank your website in the search results.
You can place it as the header logo, but only let it play through once to avoid distracting your users. It makes your website look more dynamic, hinting that it's worth spending time on because it's full of content for users to discover.
5.
Office screens
Many offices have video screens that play content or information for their employees and visitors. You can set your system to occasionally play your animated logo to remind everyone of your brand.
6.
Digital advertisements
If you've been on the London underground lately, you'll notice that they have video adverts playing continuously on the escalators. Not everyone has the budget for this kind of advertising, but if you can afford it this would be a great place to use your animated logo.
Best use of animated logo design
It's important not to use an animated logo for the sake of using one. No one likes flashy design for the sake of it, but in many cases it can enhance the brand of your business.
Just because you can use your logo anywhere, doesn't mean you should. Consider each scenario carefully to avoid distracting your customers.
If done badly, your very special animated logo design can seem very nineties web, when legions of annoying moving images and pop ups competed for our attention. If your animation is too long, it can bore your audiences when they just want to watch your marketing video.
Your animated logo should not be a moving version of your standard company logo. If you create an animated logo just for the sake of it, your customers will be able to tell.
That's why it's important to employ the best of the best to design your animated logo. Don't even consider using sites like Fiverr or Upwork, unless you want a big headache. A specialist design agency or professional freelancer should be your top choice and provides far more future investment.
Animated logos in client presentations
Animated logos are really handy for design agencies to show their clients. It's not always clear how much work has gone into a static logo, but animated logos reveal a bit more of the creative process that has gone into the design. It's a different kind of design concept, more akin to a short film.
Animated logo design is a window, breaking down the fourth wall to give insight into what many mistakenly believe is a simple process. It shows how design doesn't simply stop when the logo is handed over from the designer to the client, but is a living entity.
You can also use the animation in your logo to simulate the drawing techniques that have gone into the logo. Take this logo for Tangles.
It's one thing to tell your clients what you were thinking, and quite another to show it. A moving image can illustrate the designer's thinking, bringing the clients on board and communicating that the agency really understands their needs.
Amazing examples of animated logos
As with all creative arts, the best designs are a matter of personal preference. Here are some of most eye-catching, impressive designs around to get you inspired.
These logos are from a mixture of organisations that range from creative networking groups, to social streaming for gaming platforms, to an internet browser.
Any company can benefit from an animated logo design that befits their brand.
1.
Glug
This animated logo for Glug, a career and networking organisation for creatives, manages to portray the fun, quirky personality of the Glug brand.
This is done in the way that the individual coloured letters roll and wriggle, giving an impression of youthful energy and vibrancy.
Check out their 'about' page on their website where their full logo fades out to display just the first letter. This creates a smooth, slick impression to the website visitor and makes using their website more enjoyable.
This animated logo ensures that a long-lasting, positive impression is made of the Glug brand, that is backed up by their fun, informal and irreverent networking events. It transmits their brand personality as a champion of the creative industries.
2.
Twitch
This Twitch animated logo creates an impression of eye-popping movement that is strongly reminiscent of game design. It's a niche that evokes game culture, geekiness and creativity.
An animated logo is very fitting for this brand because they stream social video for gamers. Games are at their simplest moving images. The potential platforms where they can gain mileage for their animated logo is huge.
Zooming backwards from the front of the frame reminds the audience of the intro to a video game, as does the faux 3D lettering.
3.
University of the Arts Helsinki
This is a fantastic logo design that conveys loads of character about University of the Arts Helsinki. It wouldn't look out of place on a band website.
Its bare-bones, spiky lettering conveys a pulsing energy through its warping effect, and the font is edgy and powerful. It's Nordic minimalism meets creativity that ensures there is no hint of academic stuffiness about this university.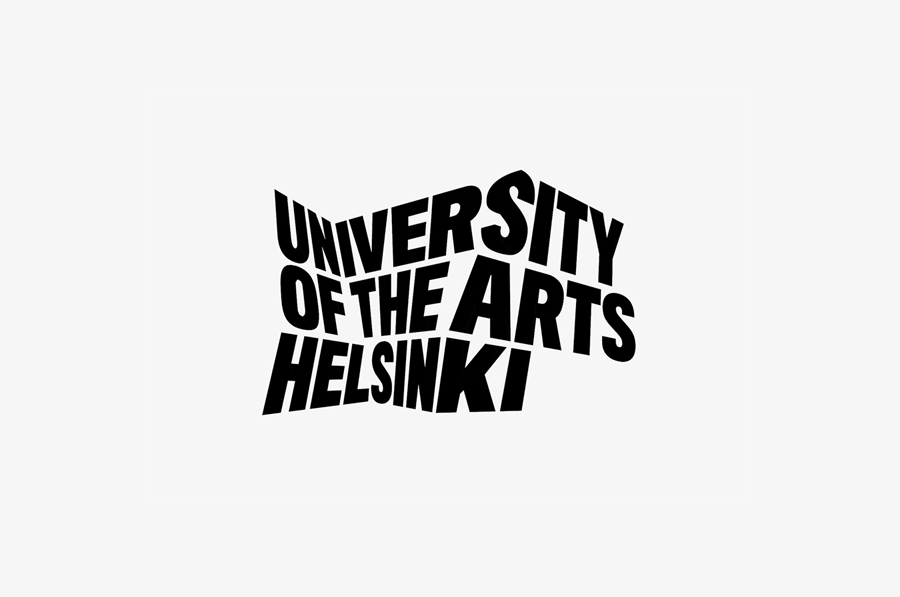 4.
Firefox
Mozilla Firefox's moving logo is a perfect illustration of this brand's personality as an open source browser (which means anybody can contribute to their platform) and champion of the open web.
The dynamism of the fox zooming into view is reminiscent of game design and the fast-paced nature of web development. It works well with the fiery orange to look like a flame.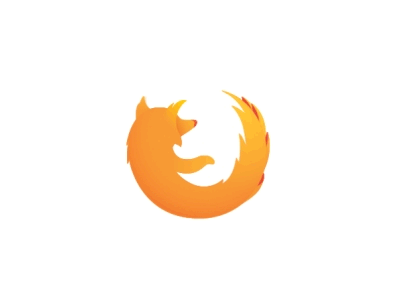 Takeaways
An animated logo design should be taken seriously as part of any fully-fledged marketing strategy. It's a powerful part of your branding arsenal.
Not to be confused with a moving version of your existing logo, an animated logo design tells a story about your company and arouses a memorable emotion in your audience. That could be joy, surprise, excitement or amusement, or maybe a combination of several emotions.
The point is not to simply dazzle audiences with amazing design prowess (although this is not forbidden). You need to make the most of the marketing tools available to you to raise brand awareness more effectively across more mediums.
There are many platforms that suit the use of your animated logo. These could be internal video screens in your office, website header, or your all-important marketing videos. Social media also provides endless opportunities to break out your animated logo.
In an increasingly digital and connected world, markets are becoming more and more saturated with global competitors. A well-designed, evocative and memorable animated logo gives your brand an edge.
If you enjoyed this article, you might enjoy this one too: