Why is purple the color of royalty, luxury, and wealth? A complex and vibrant shade, purple is associated with several meanings in art and branding. The color purple can be used to convey mystery, compassion, and wisdom.
However, it's perhaps most commonly linked to the royal world, status, and luxury.
Known to some as the color of kings, purple has retained a unique connection with the upper class and power for centuries. This royal color initially gained its status due to supply and demand issues.
However, various historical events also helped to cement the symbolism of shade among the minds of consumers in the modern world.
Today, we're going to take a closer look at the colors of royalty, the meaning of purple, and how the shade gained its long-lasting regal standing.
What color represents royalty? The colors of royalty
According to color psychology, every shade has its own distinct meaning and unique connotations. We naturally link shades of blue to concepts of tranquillity and reliability. Red is frequently used to evoke a sense of passion or power, while orange is bright and creative.
Purple is the color most commonly associated with royalty. The color of kings was notoriously difficult to access in ancient times and even relegated specifically for regal use. However, purple isn't just representative of luxury; it can also be used to showcase wisdom, ambition, and independence.
Purple also isn't the only shade connected to the royal world. Countless colors have been linked to kings and queens over the years. Bold red shades, often used in throne rooms and robes, are connected with power and confidence, ideal for the noble classes.
Even shades of blue such as "Royal Blue" are considered more noble and aristocratic.
The most common shade chosen alongside purple to represent royalty is gold. This hue is complementary to purple because it appears at the opposite end of the color wheel. At the same time, gold is frequently connected to wealth and luxury because of its standing as a precious metal.
Typically, designers, artists, and creatives looking to create an essence of royalty in their projects will use a combination of different shades alongside the traditional purple.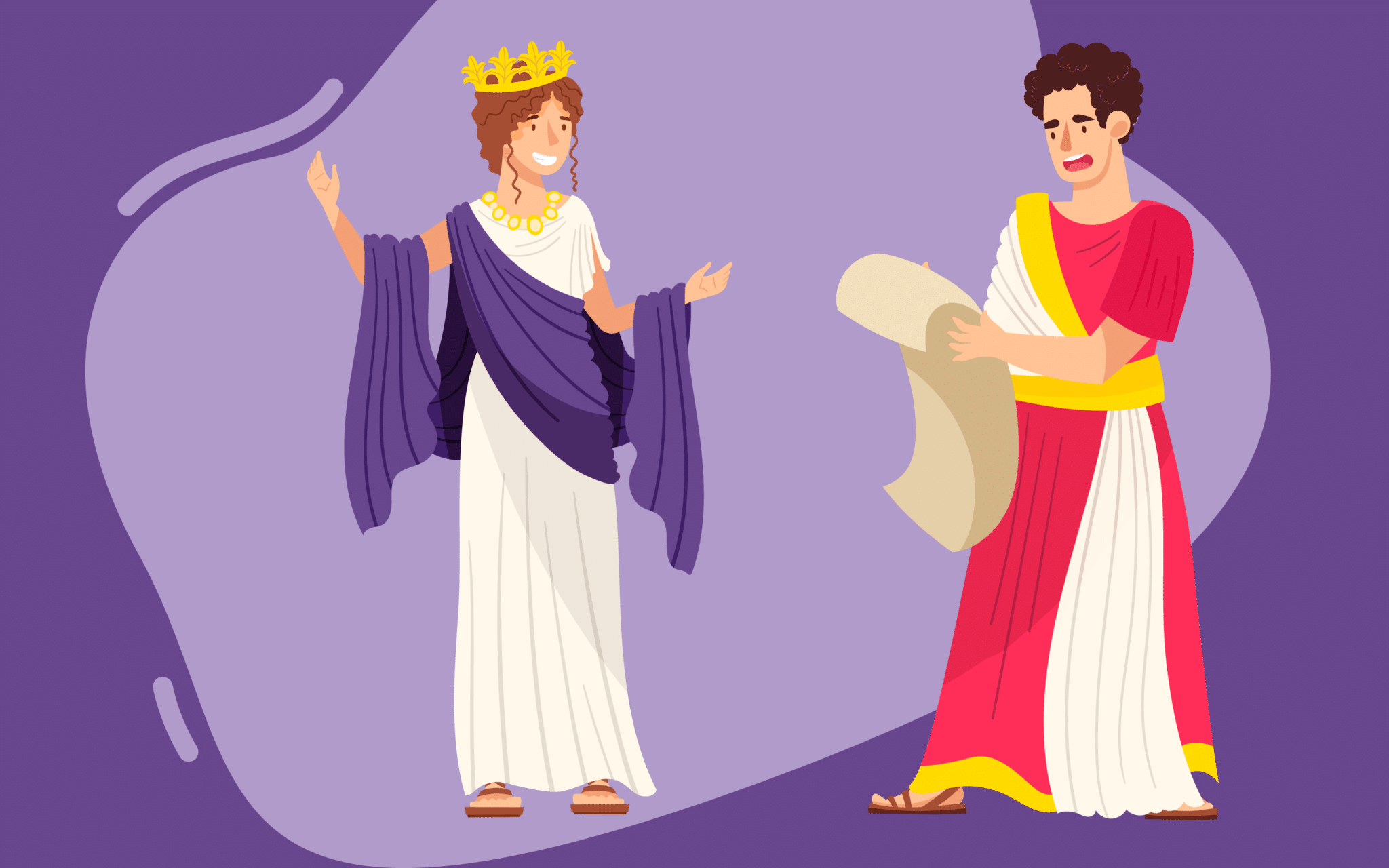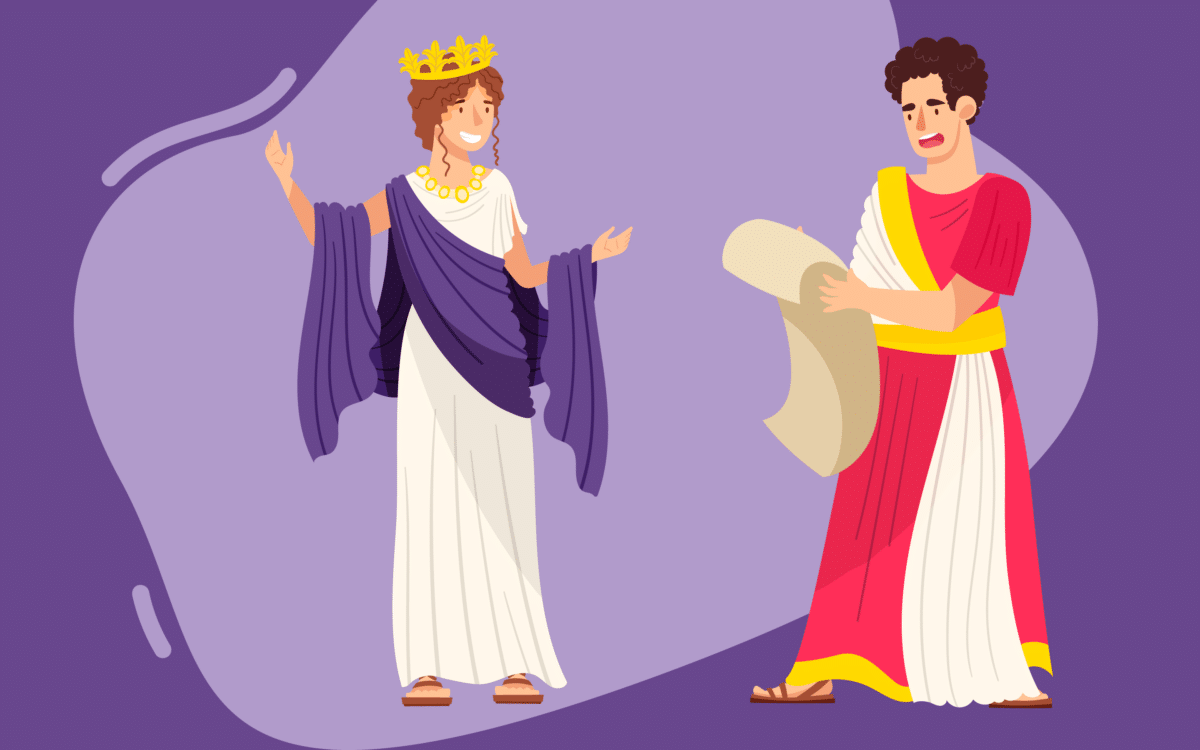 Why is purple considered the color of royalty?
Why is purple the color of royalty? The answer is complex.
Most colors symbolize how the hues make us feel when we see them. As a cool color, blue is naturally relaxing and peaceful. Red is refreshing and vibrant, so it's more commonly connected with passion. Purple's regal status comes mainly from the history of the shade.
For centuries, purple dyes for clothing and accessories were very difficult to come across. The first popular shade of purple among royal individuals was Tyrian Purple, created in the Phoenician city of Tyre (Lebanon today).
To create this hue, dye-makers had to extract purple-producing mucus from thousands of sea snails. It took up to 250,000 mollusks to yield a single ounce of usable, long-lasting dye.
The complexity involved with creating this dye meant clothes designed in the color were extremely expensive. A pound of purple wool would have cost more than most people earned in a year. Sometimes, it was too expensive for royal and noble people to wear purple.
A third-century Roman emperor famously forbade his wife from buying a shawl made with Tyrian purple silk because the item cost its weight in gold.
Purple also had some interesting connotations in ancient times. It resembled the color of dried blood, which helped to form its link to concepts of power and divinity. Many cultures saw the shade as unique, mysterious, and even spiritual.
How purple became the color of kings
The fact that purple was so challenging to access made it a highly sought-after color among those who wanted to demonstrate their power and status. Imperial individuals from Egypt, Rome, and Persia sought purple clothing and decorations.
In some cases, ancient leaders who wore this royal color were considered to be the descendants of Gods.
During the Byzantine Empire, empresses specifically gave birth in a room known as the "purple chamber" to ensure young emperors were born into power.
In some environments, people used the term "born into purple" to differentiate between emperors who received their rights by birth and those who took their power through battle.
Even at a time when purple wasn't particularly accessible, regal groups introduced laws to protect the use of the color from commoners. Kings and emperors would generally only allow their senators to wear a single stripe of purple at most.
At one point in the 1500s, the Earl of Surrey, Henry Howard, was tried for high treason against Henry VIII for wearing purple.
Though the concept of a color reserved only for royalty may seem unusual, it continued well into the Elizabethan era. People in England were not allowed to wear purple, as it was reserved only for the Queen and the royal family.
Elsewhere throughout history, Roman emperors like Augustus and Julius Caesar frequently wore purple to signify power and wealth.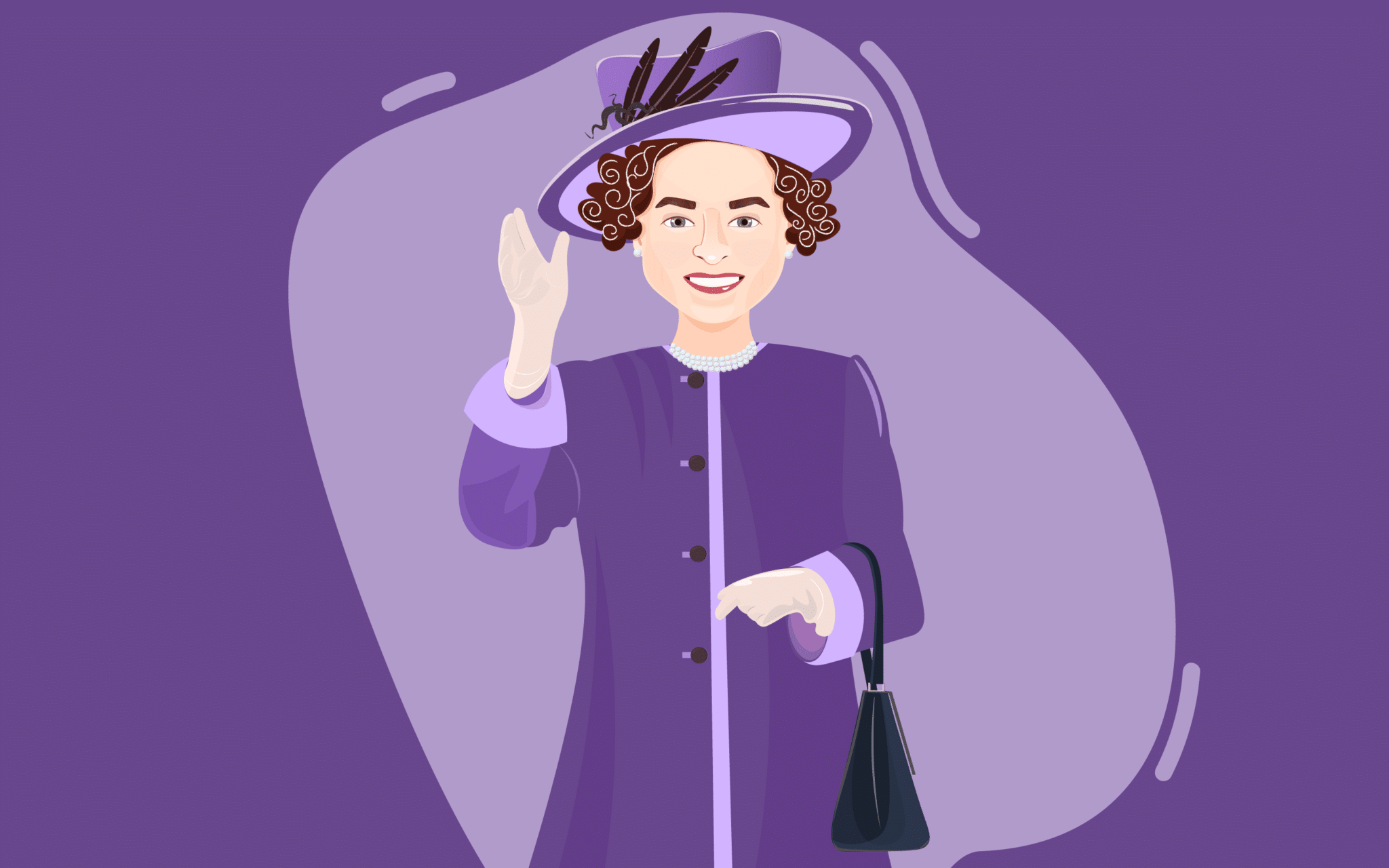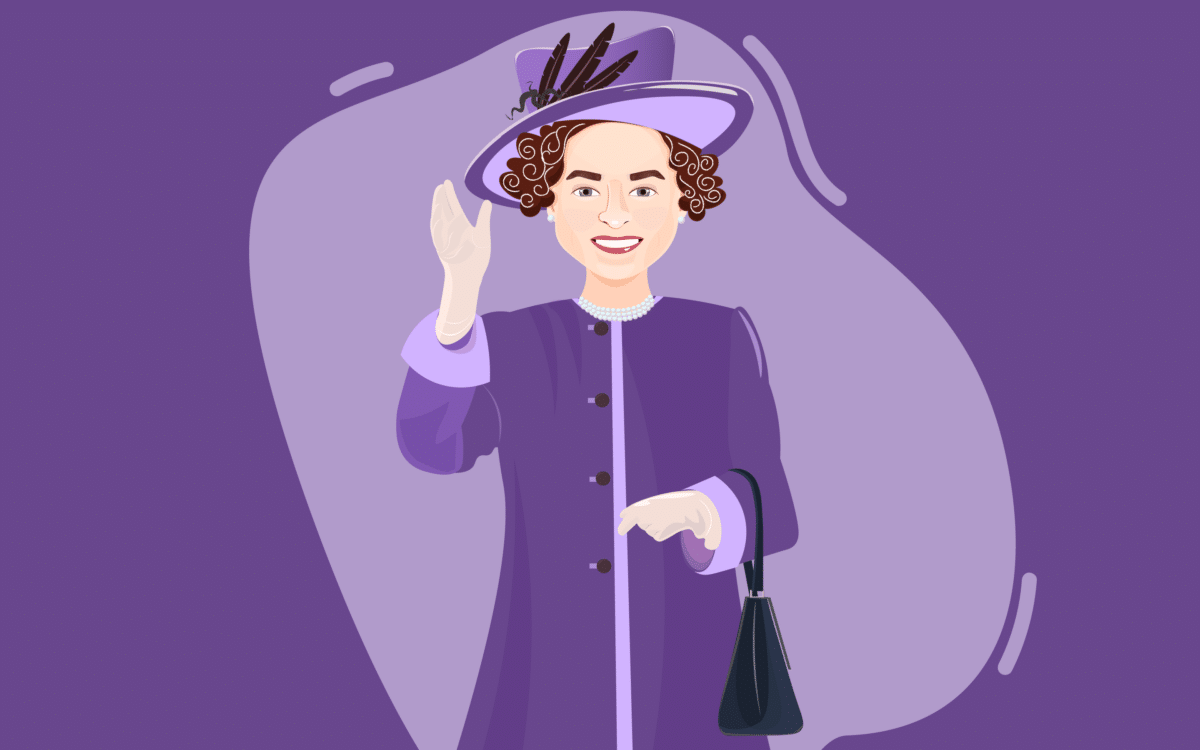 Why is purple royal today?
So, why is purple the color of royalty today? Notably, people today are free to wear as much purple as they like and use the shade in all kinds of branding, marketing, and packaging. The hue has become much more available in general, although this only occurred about a century ago.
In the 1800s, an English chemist named William Henry Perkin accidentally produced a synthetic version of a purple dye when trying to create an anti-malaria drug. He discovered his new dye could be used on fabrics and patented the color to sell throughout the world.
The introduction of this shade led to the discovery of various new ways to produce purple.
However, even as the accessibility of purple evolved, the connotations we have with the color remained. We still see examples of purple used by royalty throughout the world today. Perhaps most significantly, Queen Elizabeth the second wore purple for her coronation robes.
Additionally, the royal family in the UK has frequently been seen wearing purple.
The long-standing history of purple as one of the primary colors of royalty has also been enhanced by the fact that purple is still a relatively rare color to see in nature. We don't encounter this shade as often as we do things like red, blue, and green.
This makes it a more mysterious and even spiritual color in the eyes of many cultures.
Why is purple royal?
The simple answer to "why is purple the color of royalty?" is that it was designed to be this way. From the early days when purple was highly inaccessible to the lower classes, the shade has maintained connotations with wealth and status.
For years, even if people could somehow afford purple clothing or inherit a purple accessory, they wouldn't have been allowed to wear it unless they belonged to a particular class. Rules were implemented all around the world to dictate who should be allowed to wear purple clothing.
Although purple has grown much more commonplace and accessible over the decades, its unique history has cemented the color as a unique shade linked to luxury and opulence. Today, companies and individuals still use purple to symbolize wealth, status, and power.
In some cases, this color can be an excellent way for businesses to connect their brands with luxury or decorators to create an opulent setting for their clients.
However, the unusual nature of purple also makes it quite a controversial color, connected with negative concepts like arrogance and frustration too. This is why it's so essential for brands to be cautious when using purple.
Fabrik: A branding agency for our times.
Now read these:
—What does purple mean in marketing? 
—Should you use purple in packaging design? 
—Is purple a good color for logo design? 
—Understanding the psychology of purple 
—What does purple signify in branding? 
—A guide to colors that complement purple 
—Definitive guide to the shades of purple 
—Popular companies with purple logos
—Your guide to which colors make purple
—Exploring the colors of the rainbow