Imagine a world where you work 12 hours every day.
You're stuck behind a desk typing at break-neck speed to create compelling content, designing websites for growing companies, or delivering products to countless strangers from a vehicle that you pay for yourself.
All the while, the COVID-19 coronavirus pandemic rages on, with confirmed cases rising in your area.
Your government is telling you that you need to practice social distancing, protect yourself from illness, and even work less in some cases.
However, you don't have the same protections in place as the standard salaried employee. Paid leave doesn't exist, and you won't even get the same sickness pay that your colleagues in traditional jobs get.
This is the reality for five million people in the UK- the members of the gig economy.
The COVID-19 crisis is finally pushing federal policymakers to act on solutions for paid sick leave to support the masses being asked to stay at home and avoid interaction with other people.
But, many of the individuals on the front line, from your Uber driver to your JustEat delivery service, are overlooked in these new guidelines.
Not only that, but even the self-employed masses that can work from home aren't getting the support they need. If people like me, and many of the people I work with here at Fabrik, fall sick, there's no support in place to help us pay our bills.
Unless society at large amends this issue, we're actively telling the gig economy workers that we rely on every day that they're not as important to us as other traditional employees.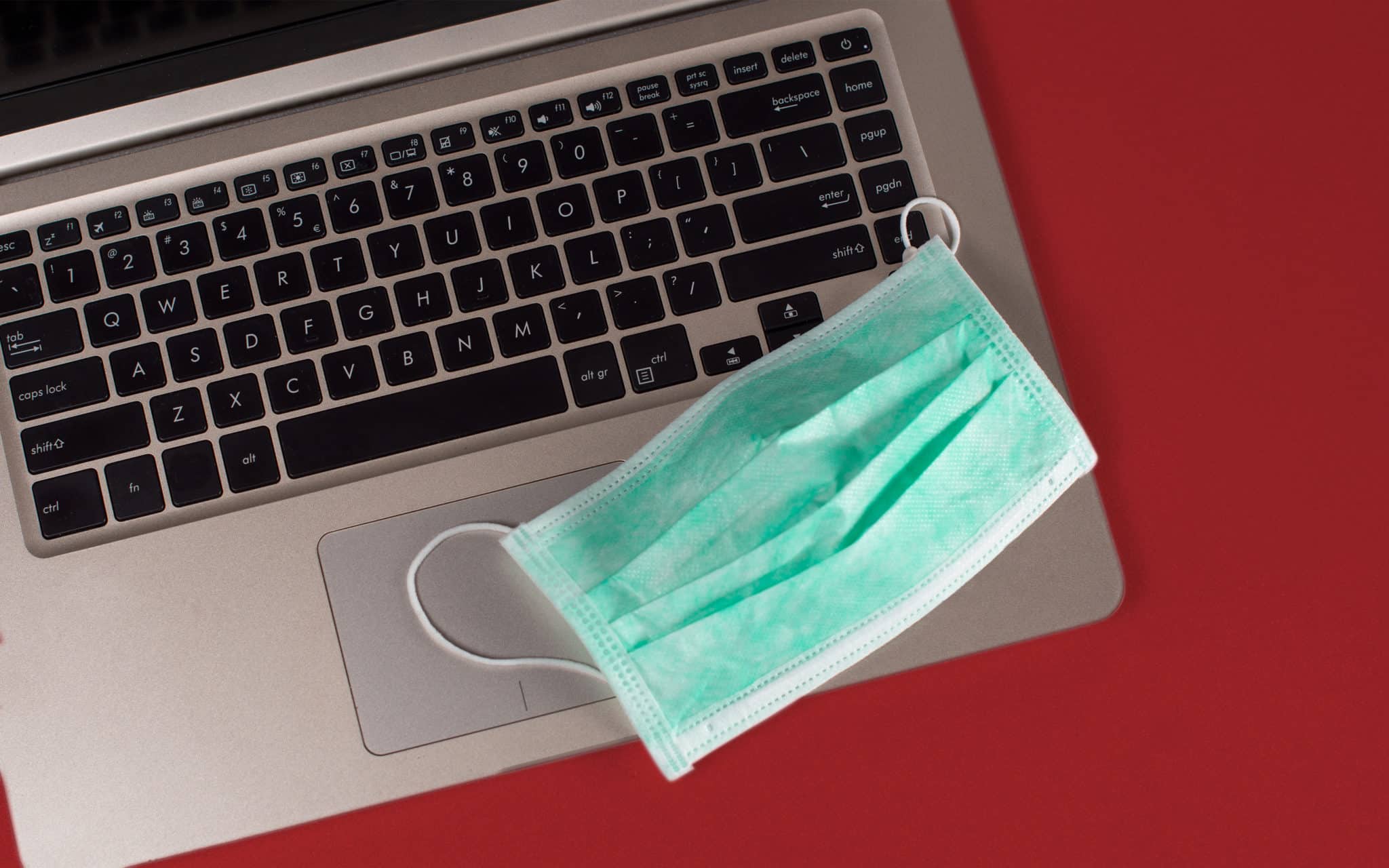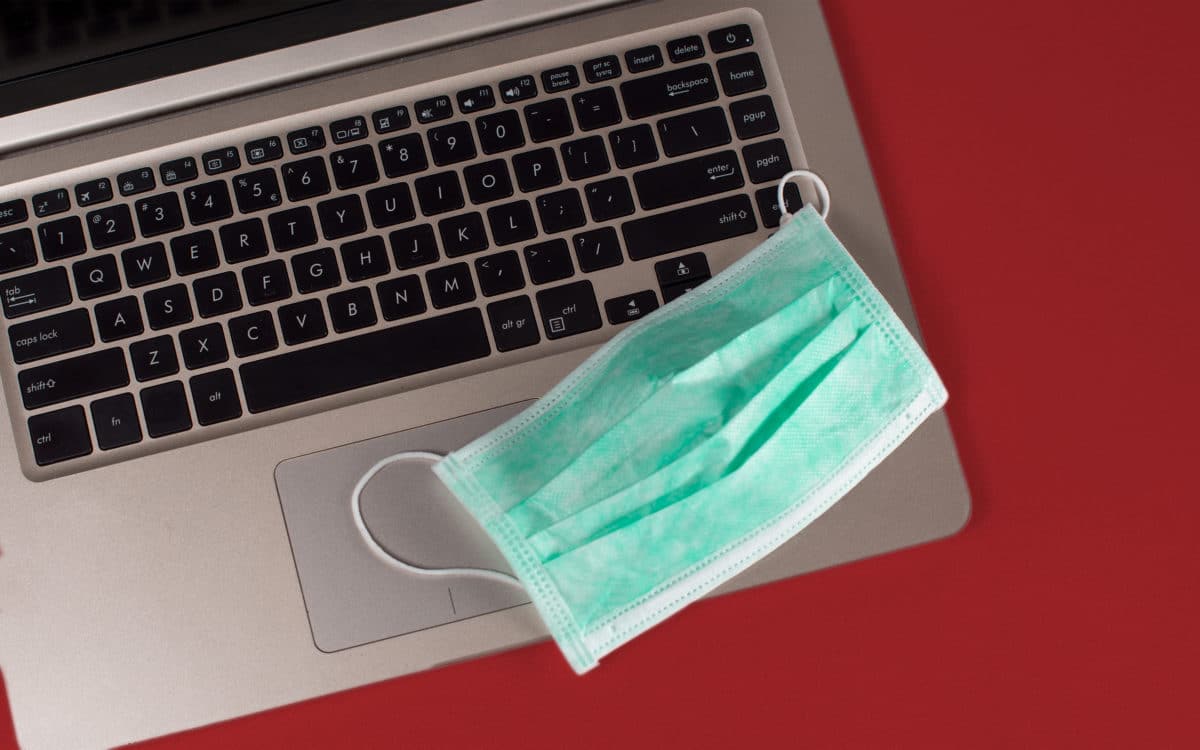 The gig economy: It's more valuable than you think
Let's take a look at the situation in Britain right now.
Over the last three years, the number of self-employed jobs available for modern workers has doubled. As talented individuals search for more opportunities to pursue their passions and achieve greater work/life balance, the demand for gig economy careers has increased drastically.
After all, full-time employment and traditional careers aren't for everyone. Indeed, a lack of flexibility and freedom can leave some people feeling disengaged from their work.
The rise of the gig economy has helped people to take their work lives into their own hands. Now, we can work how and where we want, delivering better results to clients than ever before.
The result has been a more incredible economy for everyone.
The gig economy doesn't just support convenient new services like Uber drivers and freelance graphic designers. It's also the community that gives you the photographer that captures those crucial moments at your wedding.
It's the environment you turn to when you need an incredible website to get you those first essential sales for your new business.
The gig economy has given birth to a multitude of opportunities in things like coding and technology, helping to create things like artificial intelligence, smart assistants, and even new virtual and augmented reality experiences.
It's this environment of limitless creativity and freedom that's transforming the world as we know it.
What's more, gig economy jobs also have the potential to improve the way that we all think about work. Those living the self-employed lifestyle are living proof that focusing on results rather than just filling the hours in our day for a regular paycheque leads to more amazing work.
Yet, despite the benefits that we all get from the gig economy, we don't have the right strategies in place to protect this environment when things get tough.
Recently, we've seen painful evidence of the lack of support that self-employed workers get in the form of companies like Hermes refusing to pay sick leave to a delivery driver who was unable to work after being exposed to COVID-19.
As this pandemic continues, the messaging to gig economy workers is clear. "It's not just your health that's at risk; it's your livelihood too."
How is COVID-19 affecting the gig economy?
At the time of writing this article, ministers in the UK are still discussing plans on how to contain COVID-19 in the likely scenario that the spread becomes more significant. Social distancing guidelines are already in place, shutting down pubs, football matches, and more.
For gig economy workers, the self-employed, and those on zero-hour contacts, a city or nation-wide shutdown could mean a sudden and irreplaceable loss of income.
While chancellor Rishi Sunak has announced "unprecedented" packages of government help for businesses, including loans and grants, there's very little support available to remote and gig workers who do their best to contribute to society.
In the UK, employees forced to self-isolate will have to get by on one of the lowest rates of statutory sick pay in Europe: only £94.25 per week.
It seems that in times of crisis, the self-employed are left with two options:
Follow government guidelines for isolation and run the risk of starvation
Continue to try and work, and put the health of themselves, and their community at risk
A lack of protection for those in the gig economy could potentially increase the risk of the disease spreading.
Faced with no option but to continue working no matter what, gig economy individuals and freelance workers may need to hide symptoms and continue working, instead of losing money.
If the self-employed landscape suffers, then consumers will feel the impact too.
Many of us rely on the gig economy for transport, food, and other necessities, from marketing to photography, design, and even healthcare in some cases. Companies like Amazon, responsible for hiring hundreds of people on irregular contracts, will struggle to provide your daily delivers.
What's more, as the number of innovative companies, small brands, and unique organisations continue to dwindle due to a lack of self-employed workers, we'll find ourselves with a rapidly diminishing economy.
A crucial pillar of our global health will begin to crumble if we fail to protect those that keep it supported.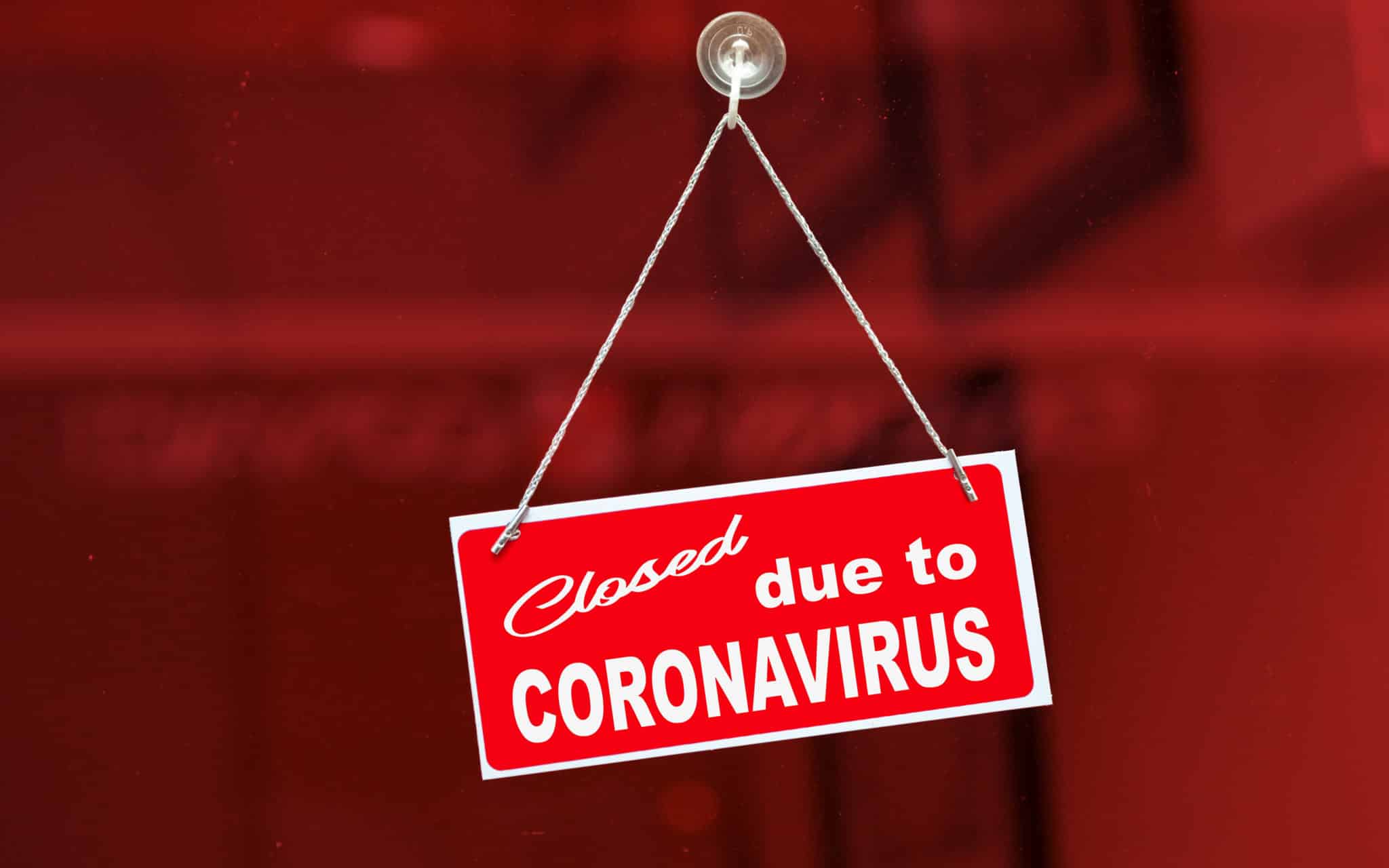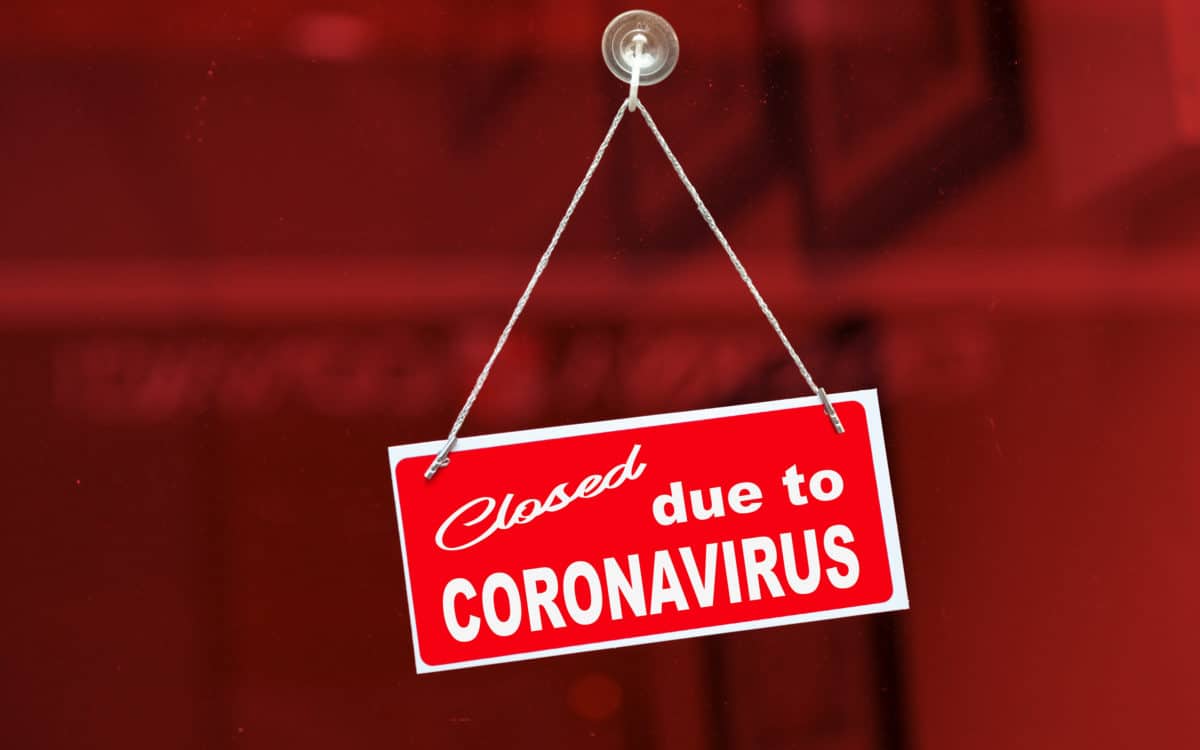 What needs to happen to protect the self-employed?
So, how do we defend the self-employed during this time of COVID-19 crisis?
Well, the government in the UK has already announced that it is considering "all reasonable options" to help self-employed workers. For instance, statutory sick pay will now be available from day one of your illness – though this only really helps if you get sick pay in the first place.
The government has also recommended that those affected should try applying for universal credit. However, the money you get can take up to 5 weeks to come through; it's unlikely to be enough for many self-employed individuals to survive on.
Ideally, the government in the UK and other regions throughout the world should be considering better legislation for the gig economy, and companies keeping their workers in non-standard contract.
Self-employed workers will need a different kind of support, not just now, but to help them deal with all of the potential crises that could come in the future.
A universal benefits scheme that's available to the gig economy at times of crisis could be essential to the continued health of this new environment.
As we wait for national guidelines to be reformed, however, consumers are the ones that have the most power to make a difference in their local community. It's up to you to protect the vulnerable people in your environment that don't have the same support that you get.
There are lots of way that you can do that, such as:
1. Explore options before you cancel
If you purchase content writing, lessons, graphic design, or another form of crucial service from a self-employed individual, ask about your options before you just cancel your service. Maybe your tutor can deliver your lessons over a video conferencing call, rather than visiting you in person.
Businesses hiring services from other people in the gig economy might need to reduce the amount they spend to manage a hit on their bottom line. However, instead of canceling services completely, they could consider asking about payment holidays or discounts instead.
Many self-employed people are happy to give money off if it means maintaining an income.
2. Buy gift cards or reschedule
If the self-employed people in your local area have their own stores, pubs, or salons to run, don't just cancel your appointment or booking with them. Consider asking for your payment to be transferred into gift-card credit, so that you can use the service later.
Nothing lasts forever, even COVID-19. When the panic has died down, you can use your gift card, or reschedule your appointment for a time that suits you. That way, you get the service that you need, while your self-employed worker gets some crucial extra cash.
3. Offer tips
In the UK, we don't usually give tips out to the people that bring us our pizza deliveries or take us to work in an Uber. However, while these services are still running, now could be the perfect time to give the people you rely on a bonus.
Tips provided to drivers and the people handling your deliveries can go a long way towards giving them some extra money that they can keep aside and use when in a bind.
If you know self-employed people in your area that are struggling particularly severely, you could even think about opening a Go Fund Me campaign on their behalf or contributing to one that they already have.
GoFundMe has launched a hub for all coronavirus-related fundraisers here.
4. Find new ways to engage online
Now is the perfect time for all of us to start re-thinking the way that we interact with businesses.
Although it's challenging to deliver certain services and products virtually, some of the people in the gig economy can continue to provide the things that you need from a distance.
For instance, if you're looking to have a new logo designed, you don't necessarily need to meet with a graphic designer in person to do that. Instead, you can connect with an expert over the web, using tools like Google Docs and Zoom to collaborate.
If you do need to connect with someone in person, consider making an appointment with them that you can attend a few months from now.
Looking to the future
The gig economy is a massive part of what makes the digital landscape so exciting for many of us today. The rise of remote working and the self-employed environment means that more people than ever before can pursue their dreams and deliver excellent experiences to consumers.
However, the relative "newness" of gig economy jobs also means that the global landscape isn't always prepared to support self-employed workers when disaster strikes.
As terrible as the coronavirus epidemic is, it's also an opportunity that's highlighting some of the crucial areas of our economy that need to be addressed.
If we want people to continue thriving in the gig economy, then we need to make sure that we're protecting our self-employed experts, no matter what happens.
Just like every other employee, gig economy talent needs our support and protection. From a consumer level, we can all do our part to support the gig economy. However, we also need the government to step in and make a difference too. The good news is that if we can defend our self-employed workers, they could provide the perfect source of essential services, products, and more during difficult times.
Thanks to the forward-thinking nature of the gig economy, we can all continue to access things like branding, digital content, and videos even when the world goes into shut down.
The gig economy represents an incredible opportunity for our future. All we need to do is nurture it.
Fabrik Brands. Creative Industry.