Podcasting prep: The 10 best podcast microphone options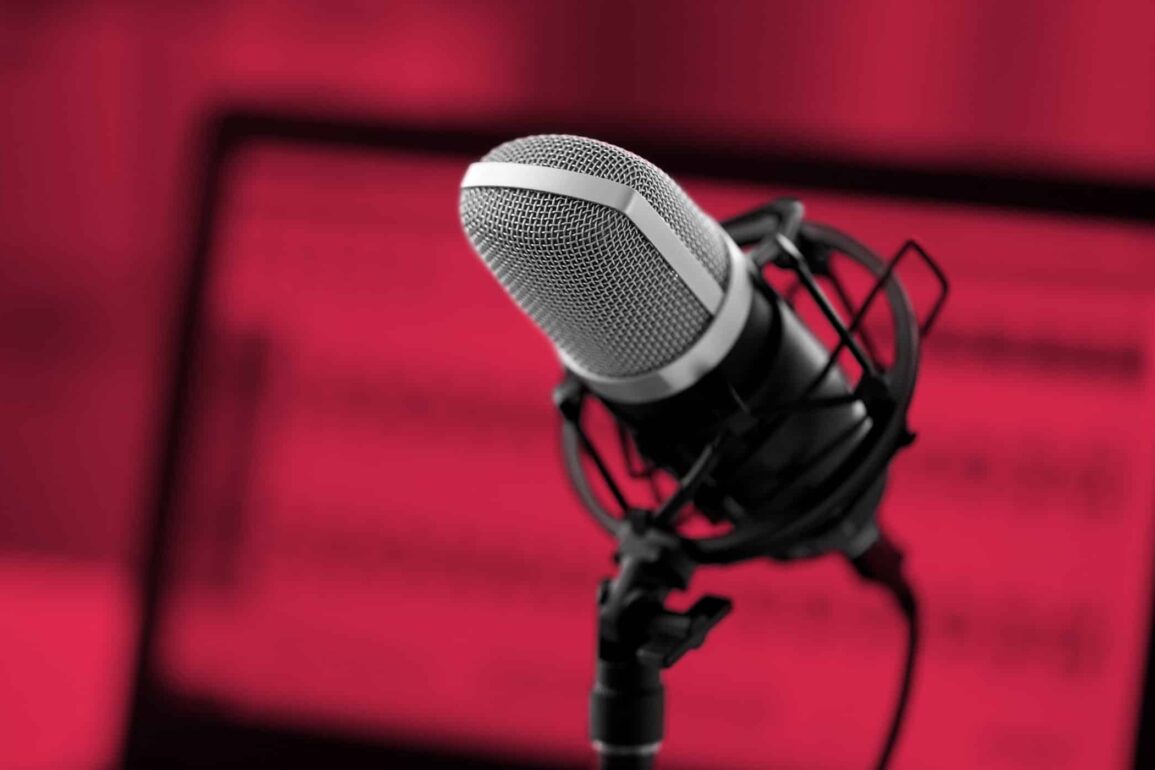 The best podcast microphone is a must-have investment for today's audio content creators. With a sound podcast microphone, you ensure your voice comes across clear-as-day for your listeners.
According to Edison Research, 197 million Americans have heard of podcasts, and the demand for this audio entertainment is growing rapidly in the UK and US today.
Podcasts have a unique advantage over any other kind of digital content. They give you a way to engage with your audience wherever they are.
Through podcasts, you can deliver your thought leadership and marketing messages to customers as they jog through town, drive to work, or even sit in the break room.
There's no visual attention required with a podcast, which means that customers can absorb your content whenever they like, wherever they are.
Of course, to deliver a successful podcast, you're going to need the right tools. A good podcasting plan and a strategy for the kind of content you're going to create will be an excellent way to get started.
However, you're also going to need to get the hardware right too. That means investing in the best podcast microphone you can find.
So, how do you choose between all the different microphones for podcasting available today?
Easy, you can start right here.
We've put together an all-access list to the best podcast mics available today.
What microphone should I use for podcasting?
Before we throw you head-first into our review of some of the best microphones for podcasting that money can buy, it might be worth introducing you to some of the features you'll need to consider when making your purchase.
A podcast microphone is one of the most important tools for any content marketer. It ensures that the quality of your audio is up to standard, so you can deliver a show that your audience wants to listen to.
If you have a crackling microphone that delivers terrible audio, your customers won't squint and strain trying to hear what you have to say, they'll just switch to another podcast.
So, what should you be looking for in the best podcast mic?
What is the best USB microphone for podcasting?
Aside from the components above, you may also need to consider the type of podcast microphone that's suitable for your needs. We've already discussed things like directional capability and design, but what about USB or XLR connections?
A USB microphone is likely to be one of the most appealing options for people who want to be able to plug and play with their technology. You can use tools like the Blue Yeti USB condenser microphone or the Samson Co1U pro to start recording instantly.
You just take your device out of the box, plug it into your laptop or desktop, and install a recording software – then you're ready to go.
While XLR podcasting microphones are relatively easy to use in their own right, they're not as intuitive as USB options for beginners.
These microphones use XLR cables to plug into audio interfaces. You can then adjust these audio hubs to address things like noise cancellation and frequency with your recordings.
Over time, you can achieve much better sound quality with an XLR solution like the Shure Beta 58A or the Heil PR-40, although it does take a lot more time to get used to this kind of tech.
The 10 best microphones for podcasting
Got all that? Great!
Now we're ready to start looking at some of your best podcast microphone options.
The following microphones have been chosen for a number of reasons. Not only are they easy to use, but they're packed full of features that will help you to launch a successful audio content strategy in no time too.
Do I need a microphone to record a podcast?
Choosing the best podcast microphone isn't always easy. There are plenty of great microphones for podcasting on the market, each with their own unique benefits.
Remember, choosing the best podcast mics is essential if you want your audio files to sound incredible. The best podcast mic will help to reduce the clarity and quality issues capable of driving listeners away.
Investing in the best mic for podcasting is the only way to make sure that you're going to be able to create high-quality professional recordings.
Just like blurry pictures can ruin your product listings, and low-quality videos can harm your social media presence, a bad podcast mic could convince your audience that you're not worth listening to.
Although finding and buying the right podcast microphone could mean spending a little more time and money on your search now, it also ensures that you're delivering the image (and sound) that's best for your brand.
Need more help making sound-waves with your brand? Contact Fabrik today for help with everything to audio marketing and podcasting to logo design.
Fabrik Brands is a participant in the Amazon Services LLC Associates Program, an affiliate advertising program designed to provide a means for us to earn advertising fees by linking to Amazon.com and affiliated websites.
Fabrik Brands: Creative Industry