The 10 best cheap stock photo sites to enhance your copy content and designs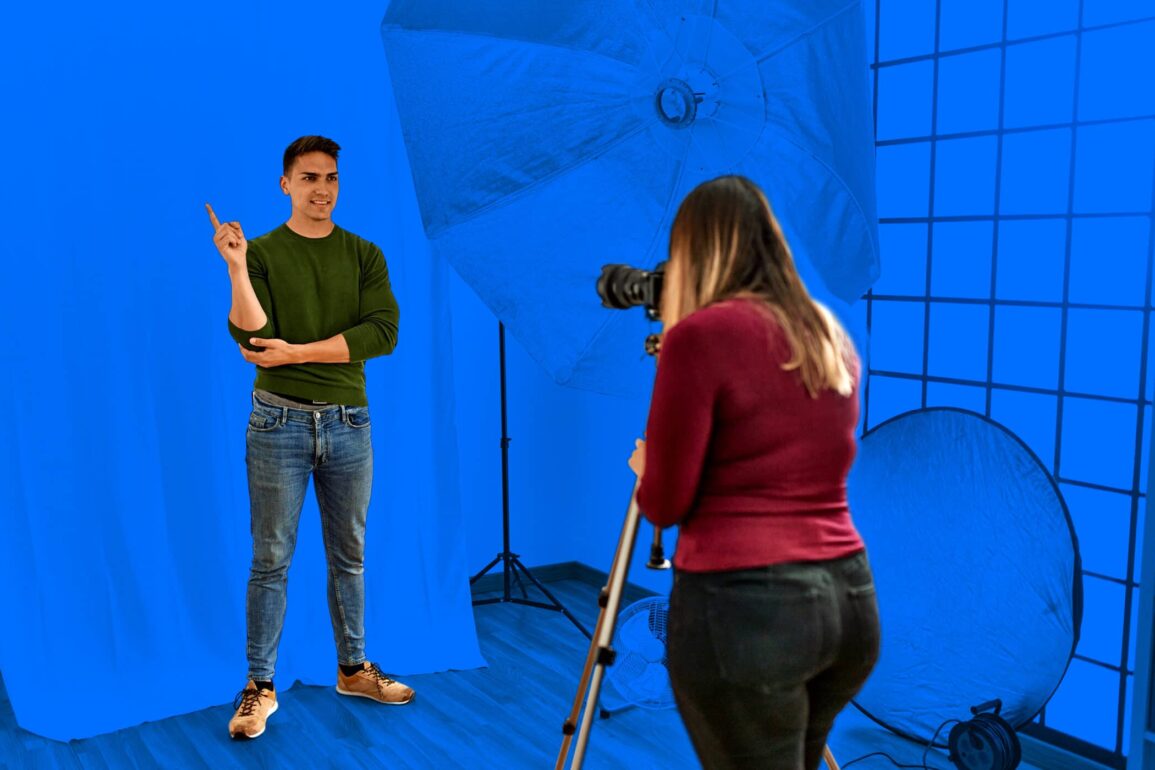 Looking for cheap stock photos? While it's usually best to avoid the cheapest stock photos when branding your business, that doesn't mean you need to spend a fortune on your visual assets.
The correct photography is important for telling your story, adding context to the written word. But professional brand photography isn't always affordable.
When cheap stock photo sites are your best option for making your site or business more visually attractive, it's important to know how to separate the best from the rest.
Today, we're going to be covering some of the places you can get cheap stock photos. Crucially, we'll also be looking at sites combining affordable resources, with quality. Just like a great screen or laptop, cheap stock photos are a valuable resource.
Our top choices for the best cheap stock photos are: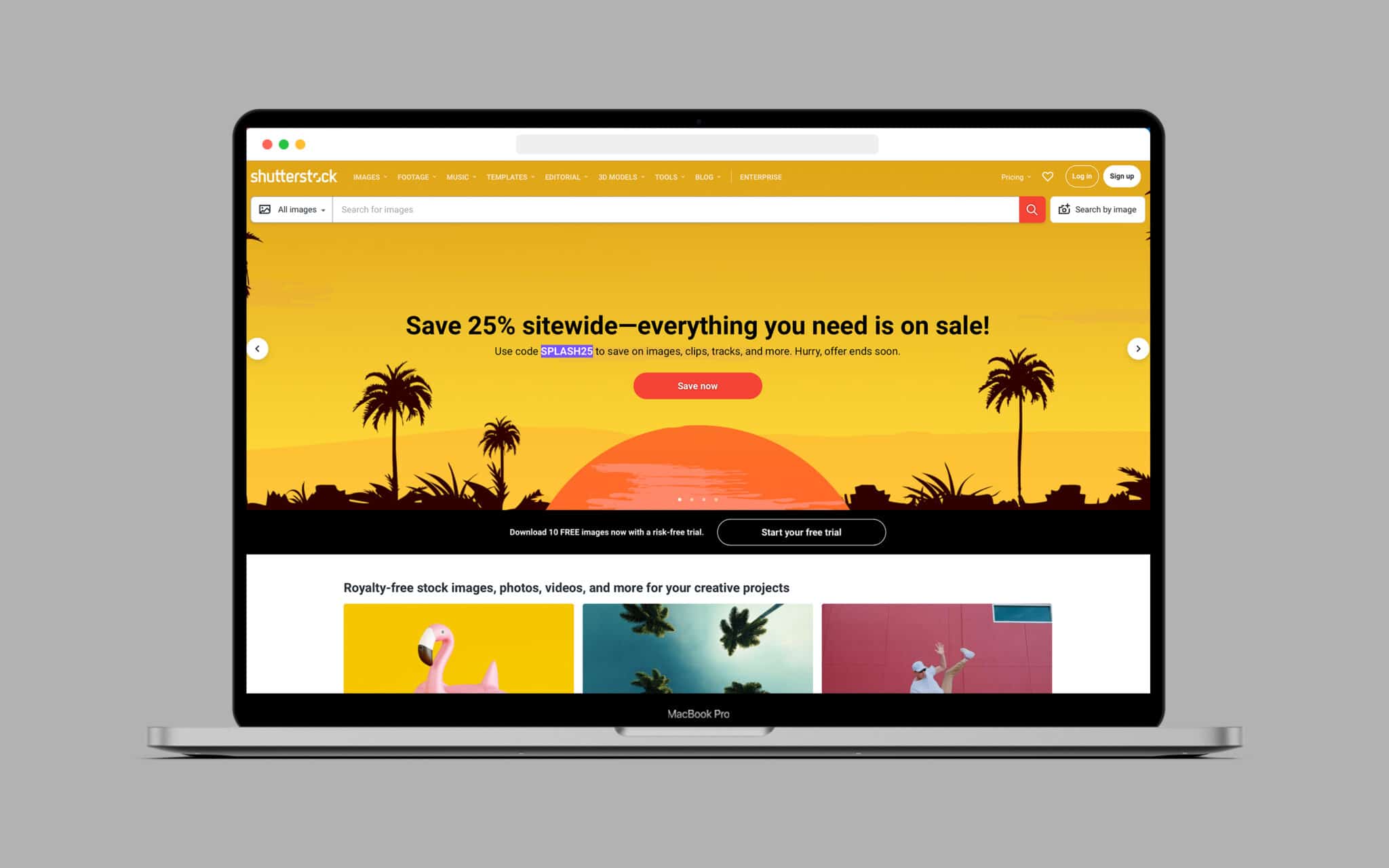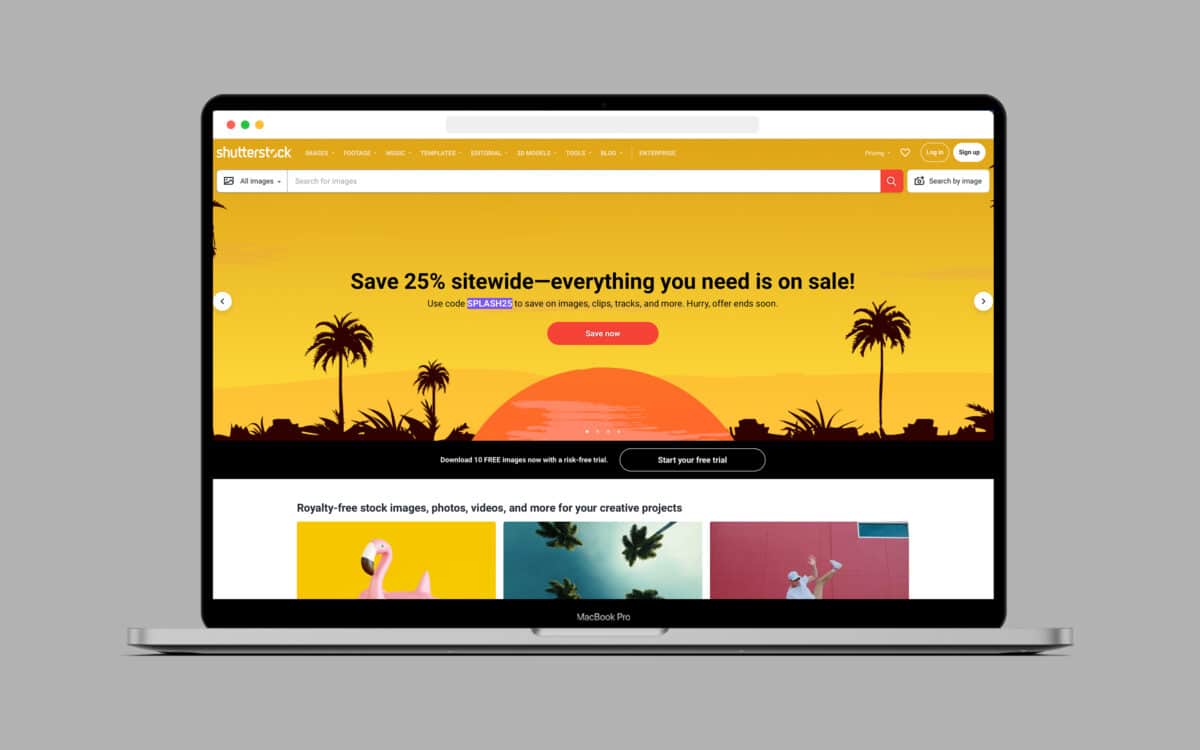 1. Shutterstock
Starting with perhaps the best-known cheap stock photo site around, Shutterstock is a market leader in affordable imagery. Known for offering a huge selection of graphical content, Shutterstock will help fill your site with eye-catching imagery.
Notably, Shutterstock doesn't just offer stock photos. As part of your subscription, you also get access to video footage, and music you can use on virtually any environment.
Once you pay for your subscription, you're free to use the content you find on YouTube, your website, social media, and more. There are a handful of free images on Shutterstock too.
Shutterstock offers:
Professional stock photos
Hand-picked professional music
HD and 4k clips
Royalty-free content for countless industries
Convenient account management
Pricing: Prices for Shutterstock vary, ranging from a single user subscription at £19 per month (for up to 10 images), to £119 per month for up to 750 images.
There are on-demand packs if you need more content, and you can add extra people to your subscription.
Pros:
Thousands of royalty-free images
Music and video as well as photos
Excellent filtering and search system
Convenient selection of pricing options
Cons:
Can be expensive for the on-demand service
You need to pay for each user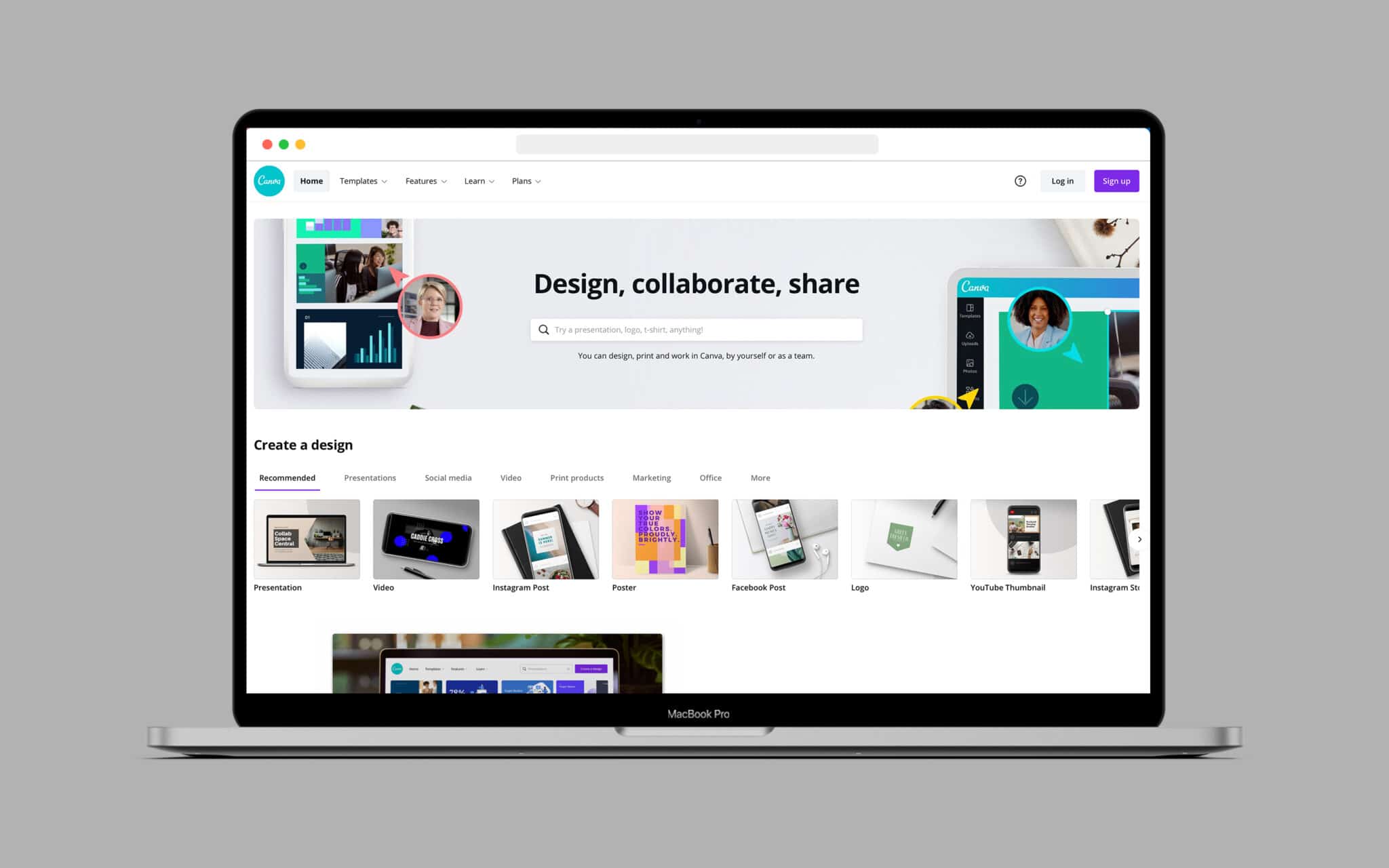 2. Canva
Canva is another well-known source of some of the cheapest stock photos. You can access a variety of Canva content options for free, including templates for social media, and stock photos.
Canva has its own editing environment where you can adapt the content you want to use. The more you pay for your premium plan, the more features you'll find within the drag-and-drop editing tool.
Canva isn't just a source of cheap stock photos. The website promises an easy way to create visual content unique to your brand. You can add effects and filters to images, access templates specifically made for certain circumstances, and download videos.
Canva also offers a host of different fonts, shapes, and images to update your content with.
Canva offers:
Thousands of free and premium images
Brand kits with fonts and logos
Image editing and resizing
Templates for visual content
Cloud storage
Team support and collaboration tools
Pricing: Canva offers a free forever package where you can access various cost-free images and tools. If you want to access various editing functions and premium images, you'll need a paid plan.
The paid plan starts at around £11.99 per month (monthly), for one person. You'll get a small discount for paying annually.
Pros:
Lots of free and premium content
Templates and branding kits
Editing functionality available
Cloud storage for your content
Team access for collaborators
Cons:
Slight learning curve for beginners
No unique element creation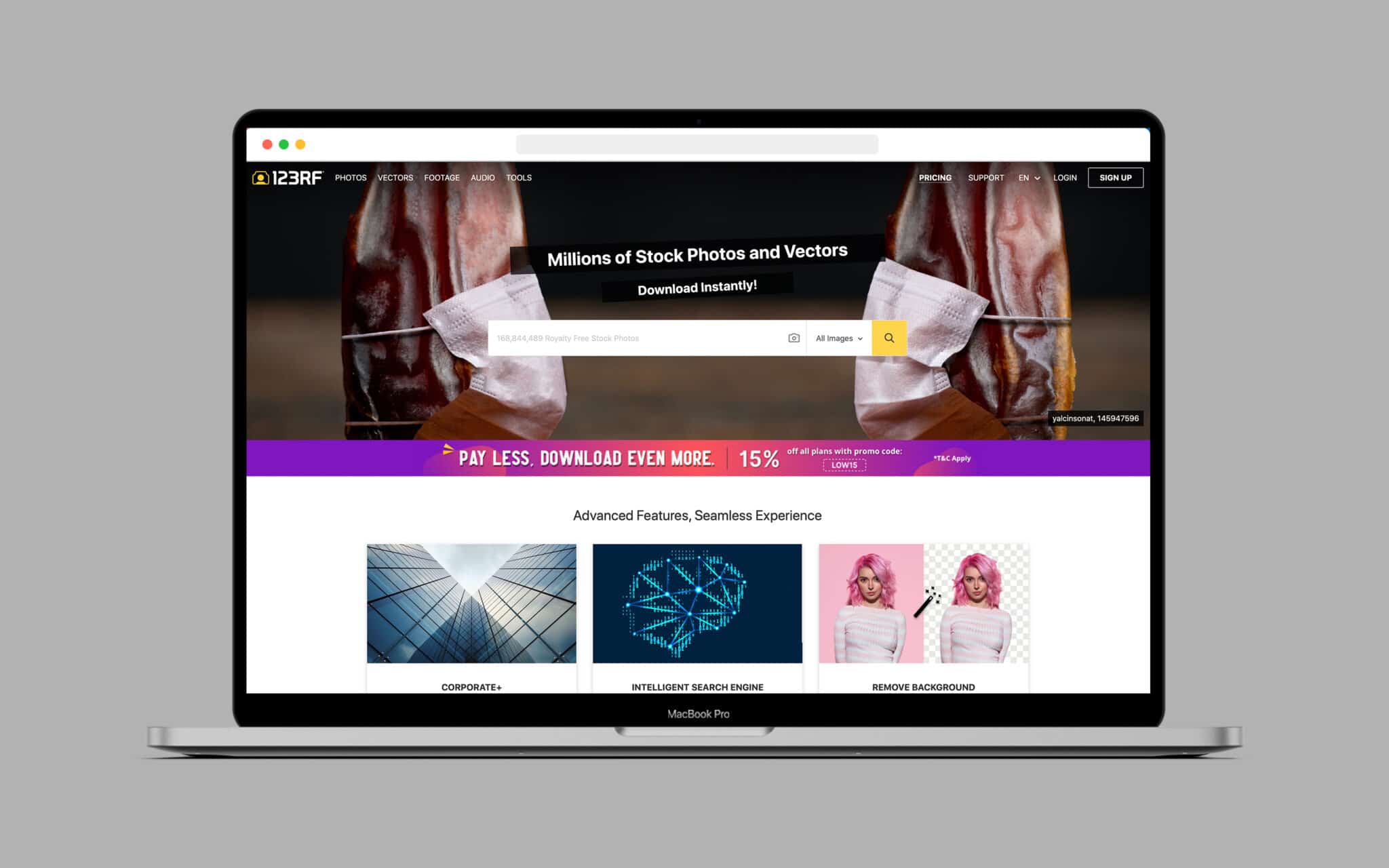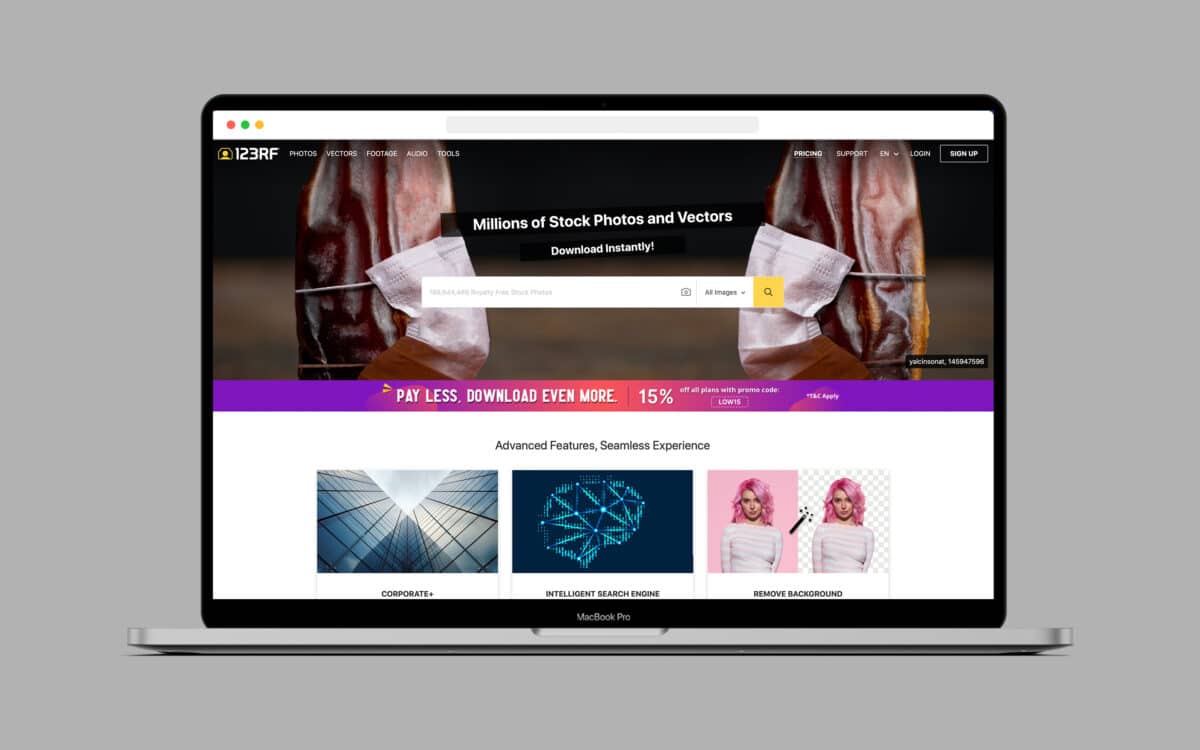 3. 123RF
One of the more recent additions to the cheap stock images environment, 123RF offers some of the most affordable visual content around. Although it's not quite as well-known as other contenders yet, the site is quickly gaining steam.
You can download millions of stock images and vectors. The site also comes with handy filtering features to help you find the content you want.
If you want an easy-to-navigate environment where you can pluck images from a repository of endless options, this is the product for you. There aren't any editing options or templates, but you do get some of the leading cheap stock photo subscriptions around.
123RF offers:
Millions of images
Vector, footage, and audio files
Multi-user management tools for your team
Adobe add-on and Google add-on
Easy to navigate site
Money-back guarantee
Pricing: There are two ways to pay for 123RF. The first option is to purchase "on demand" credits which you can use to download images, audio, and video.
The alternative is a subscription plan for £2.70 per month (starting with 10 images). The more images you need, the more you pay.
Pros:
Lots of content to choose from
Easy to use back-end environment
Add-ons and plugins for graphic creation
Easy to manage a team
Cons:
Missing any editing features
Limited filters for searching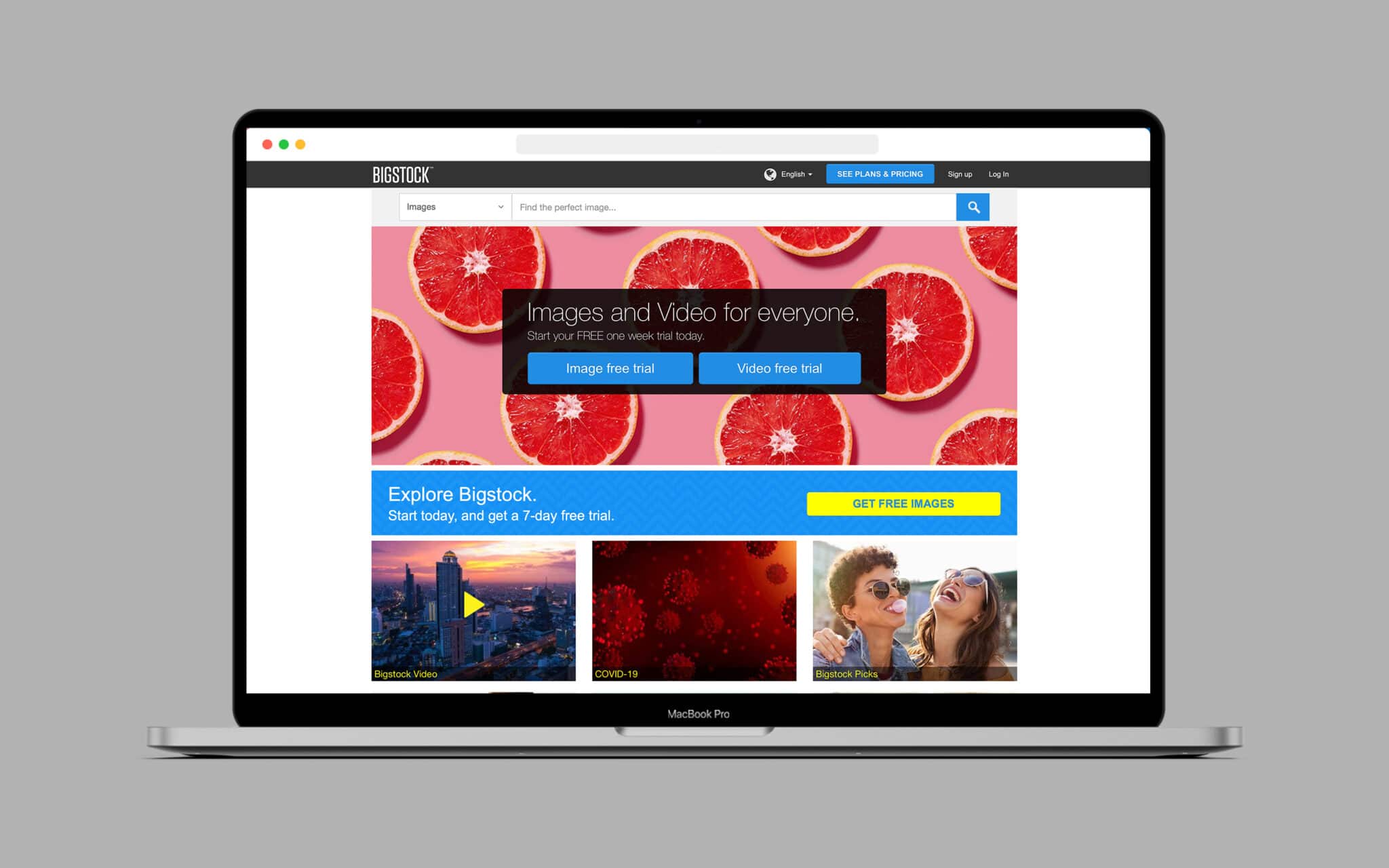 4. BigStock
BigStock is an amazing source of cheap stock photos, with pretty affordable pricing. The website specializes in illustrations, photographs, and vectors. Here, you'll find a host of royalty-free content to choose from.
What's more, BigStock has a reputation for excellent customer service.
BigStock has a lot of features which make it more compelling to creators. You get a satisfaction guarantee when you sign up, so you can request a refund if you're not happy. Searching for content is easy with keywords and filters.
There's even a "free image" of the week, where you can download something for free.
BigStock offers:
Countless free images
Vectors, illustrations, and videos
Easy searching functionality
Free image of the week
Free extra downloads
Pricing: The cost for BigStock starts with a free seven-day trial. You then pay for the "credits" you want to use. It's $35 for 10 credits, or $495 for 500 credits, with various package options in between. There are also regular coupon codes.
Pros:
Access to free images
Lots of customer service and support
Free re-download option
Lots of content to choose from
User submissions accepted
Cons:
No audio files
Vector images can be expensive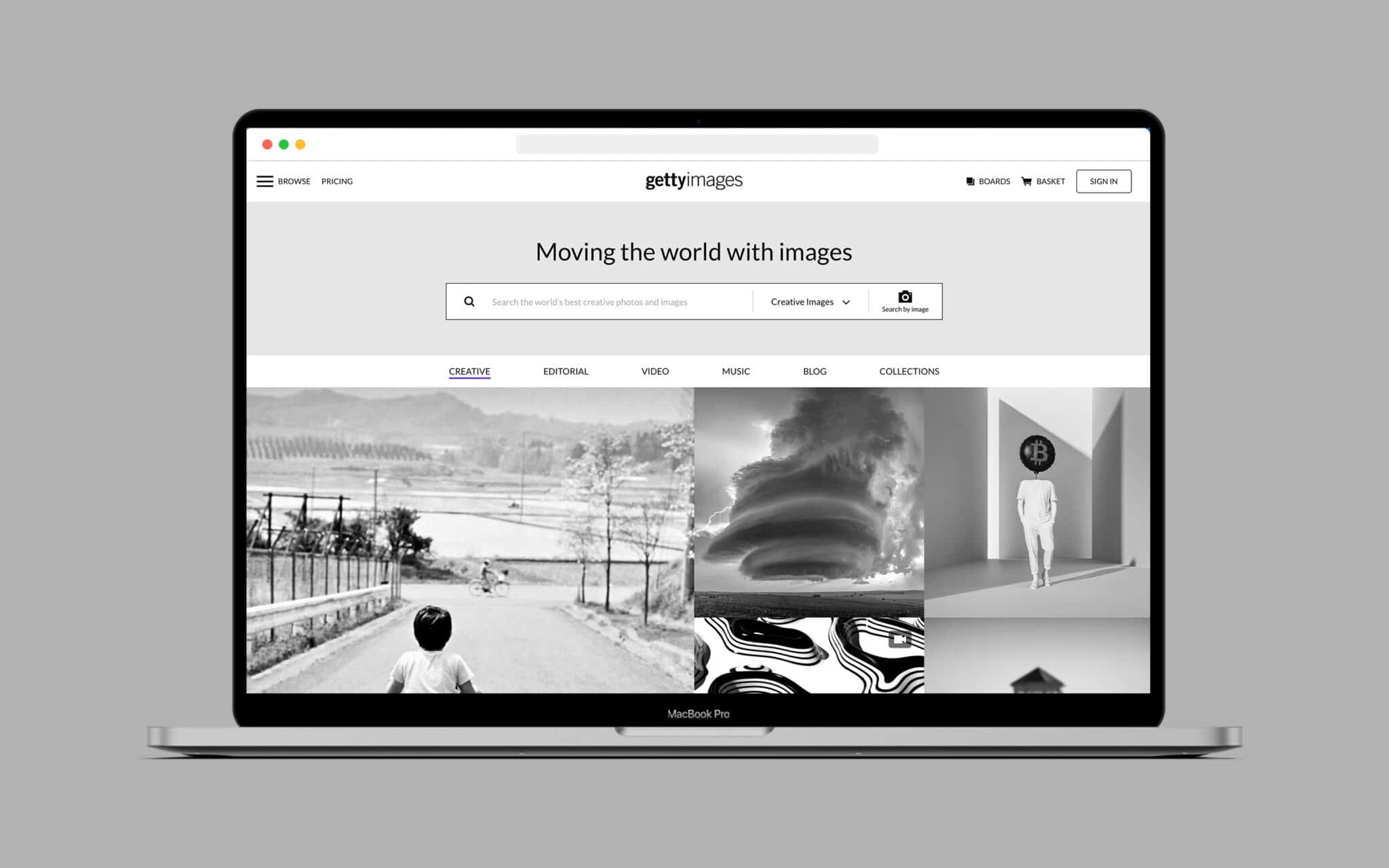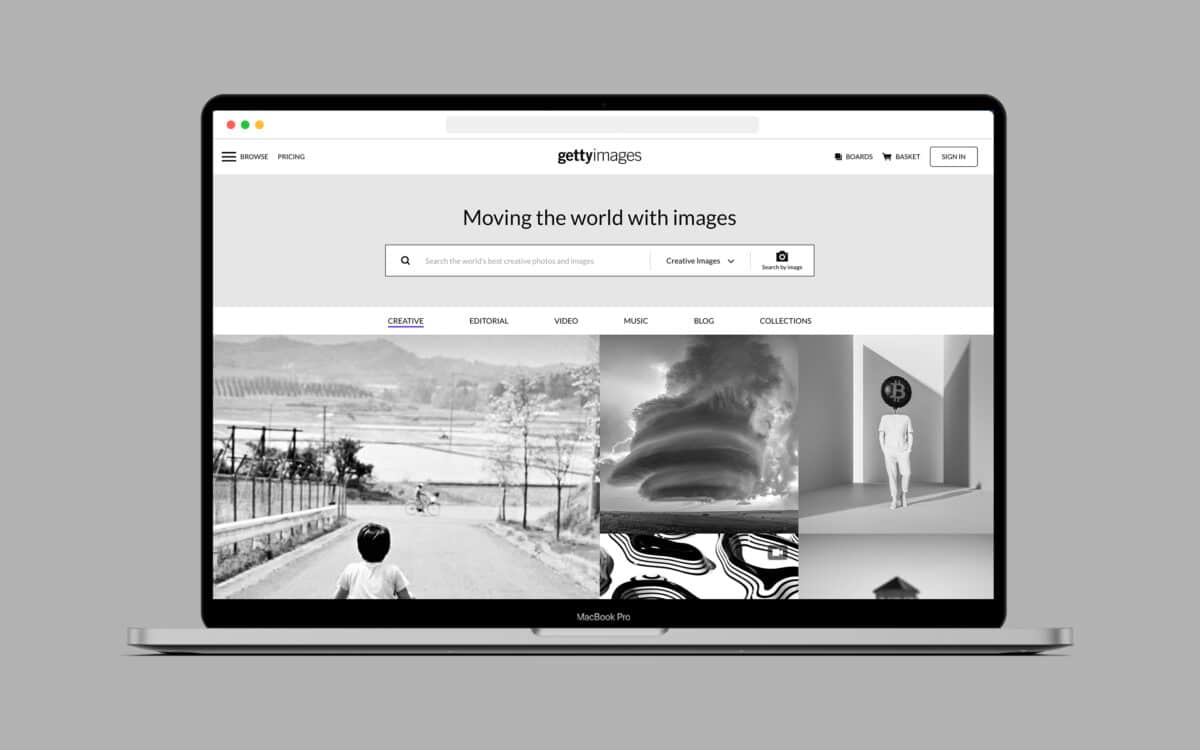 5. Getty
If you know anything about stock photos, you're probably familiar with Getty. A beast in the world of the cheapest stock photos, Getty offers more than 200 million pieces of content to explore.
This website is also one of the most well-established options covered here, as it's been operating since the 90s! So, you know you're getting experience and quality.
Getty offers access to millions of high-quality, royalty-free images, with options to cover every topic. You can even find editorial imagery.
Aside from a comprehensive range of resources, Getty also offers an easy search function, and a "collections" component where you can download multiple images at once.
Getty offers:
Videos, music, and photos
Millions of royalty-free photos
Customizable content
Collections for multiple images
Easy search functionality
Pricing: Getty offers a range of pricing packages to choose from. Though not the cheapest stock photo platforms on this list, Getty does make it more affordable to access the highest-quality unique images around. Prices start at around £150 per download.
Pros:
Excellent range of content
Great for heritage and impact
Custom content options
Collections for finding connected images
Great search function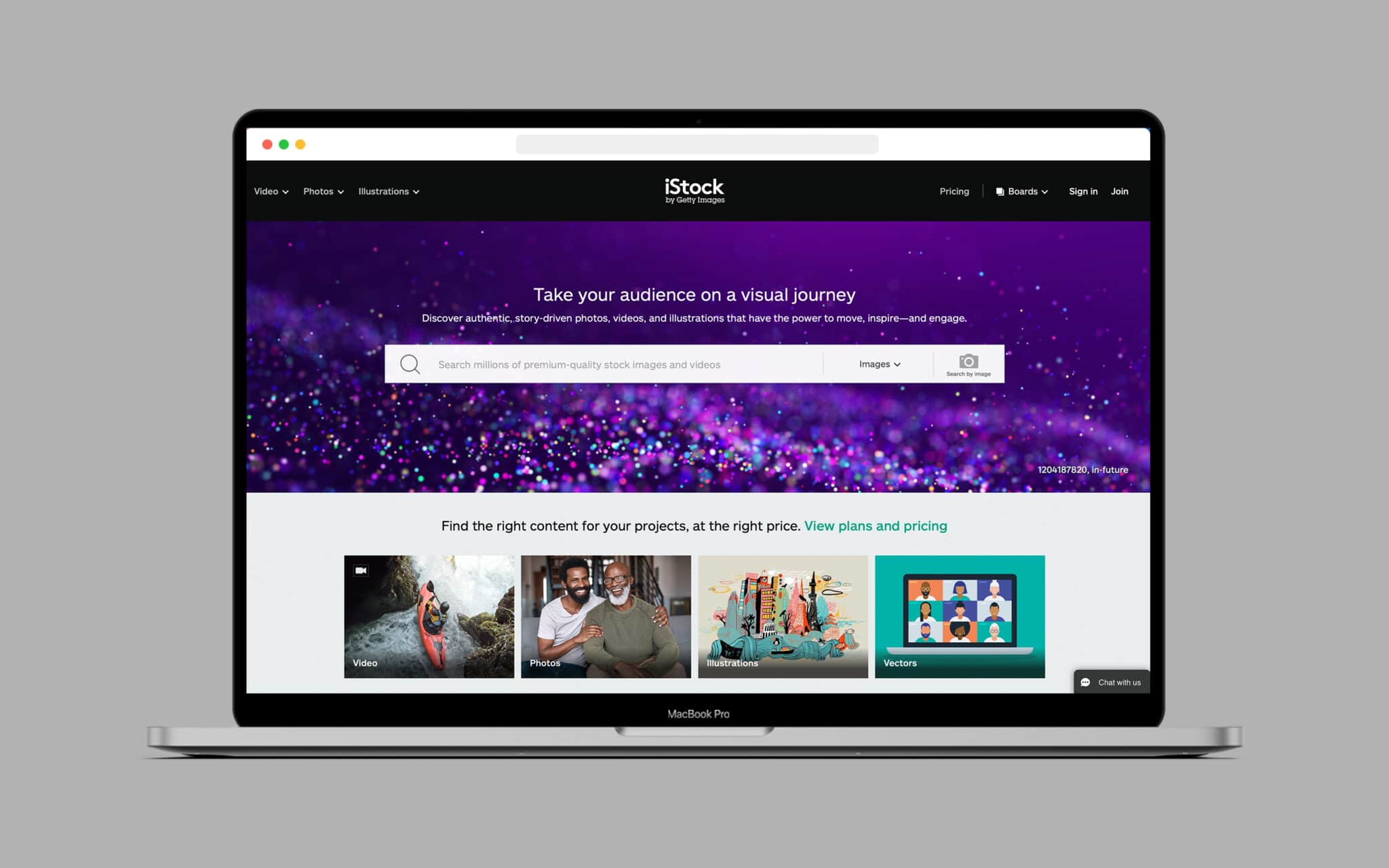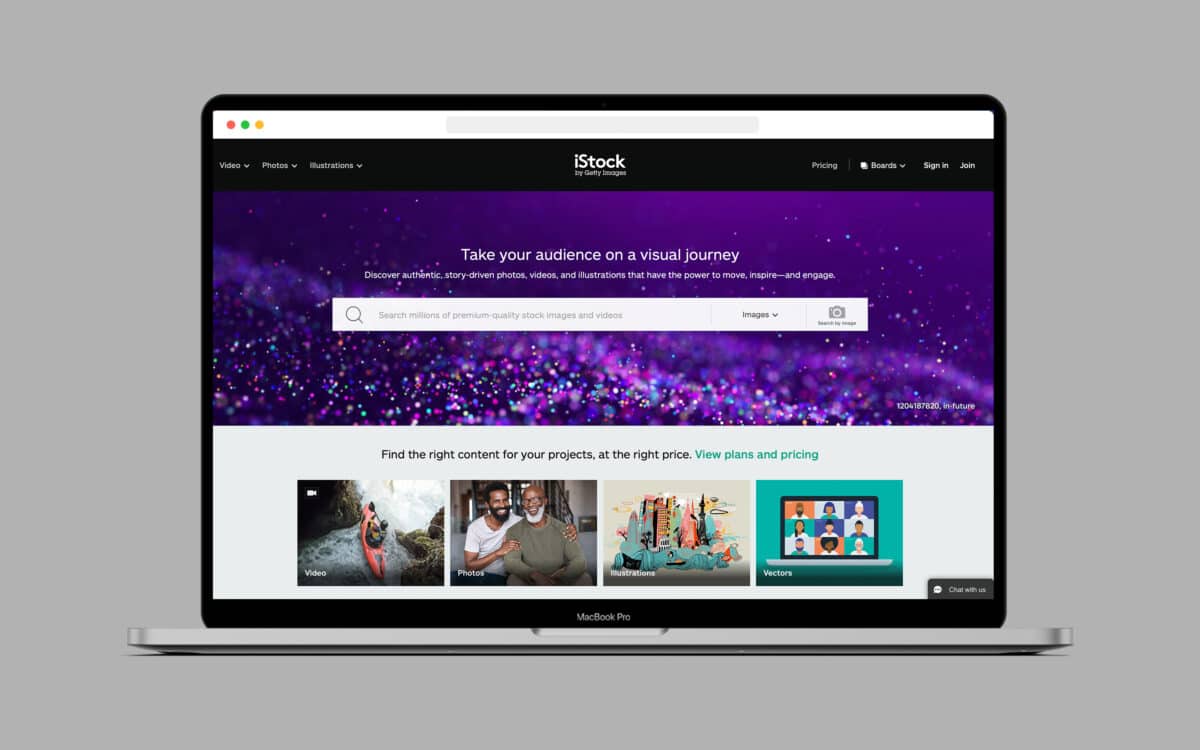 6. iStock
One of the better-known sources of cheap stock photos, iStock is an all-in-one environment for video, vectors, illustrations, and photography. The website is packed full of unique content you can't find anywhere else, including HD and 4K video.
What's more, it's easy to find the images you need with a comprehensive filtering and search function.
iStock makes it quick and easy to upgrade your website with categories for the content you need, and multiple download options. You can also access a host of free stock videos, illustrations, and photos on the site too.
iStock offers:
4K and HD videos
Package options or collections
Easy search and filter functions
Access to illustrations and vectors
Multiple file size and quality options
Pricing: There are a handful of free images and photos on iStock, but to get the most content, you'll need a paid package. You can choose from a subscription, starting at £19 for images, or $45 per month for access to everything.
Alternatively, you can buy individual credits for content.
Pros:
Multiple pricing options
Lots of great content to explore
Easy to use website
Tons of resources and support
4k videos
Cons:
No audio content
Individual credits can get expensive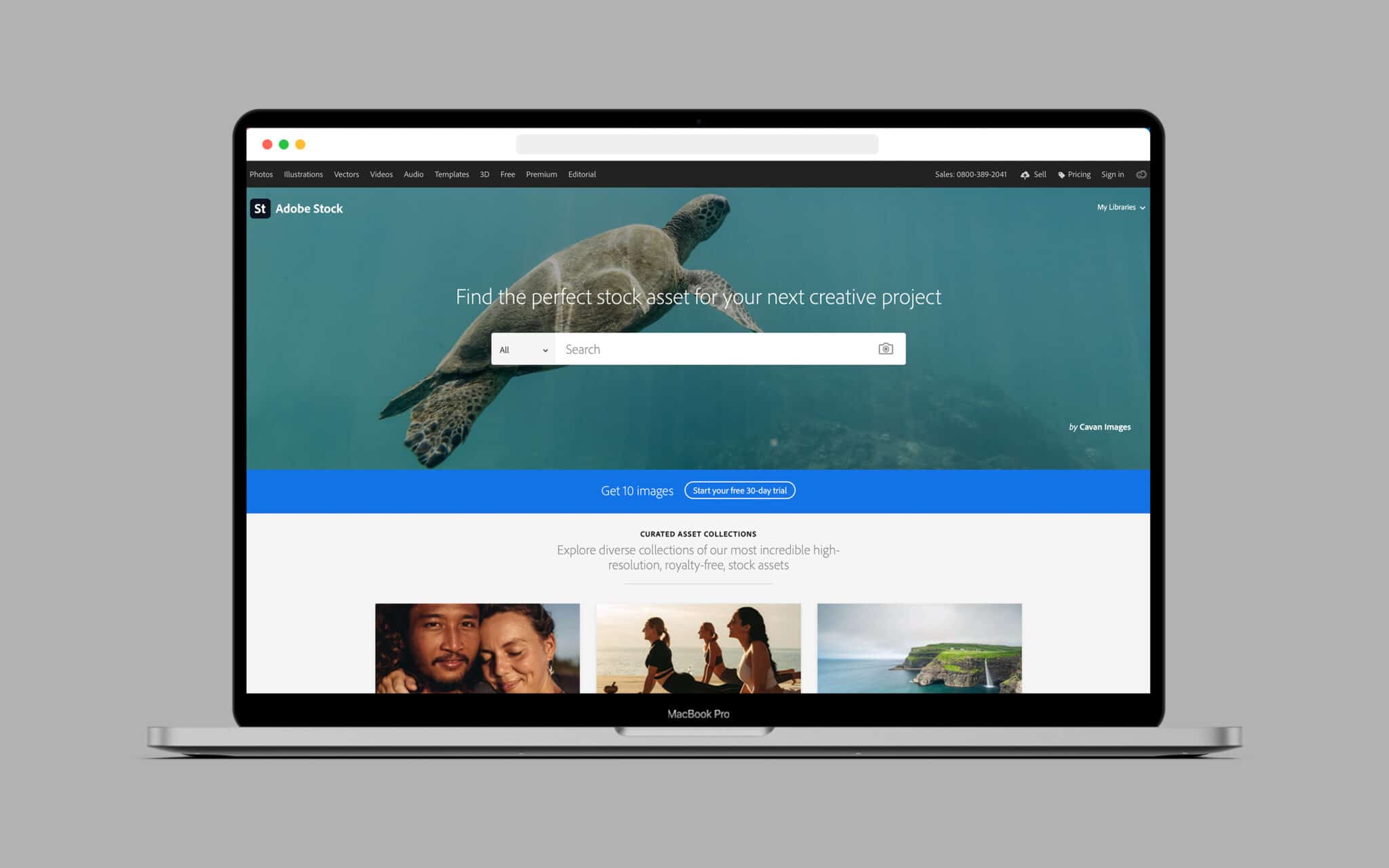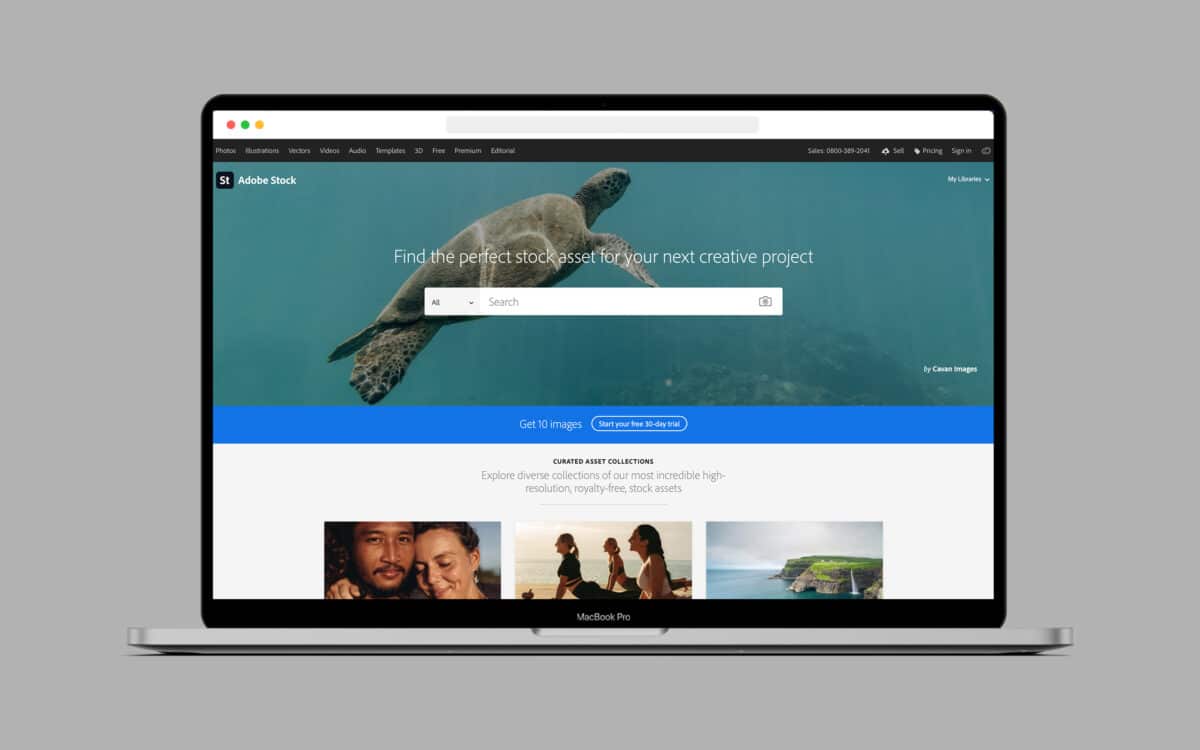 7. Adobe Stock
Adobe is one of the better-known names among graphic designers. Aside from offering a wide range of editing tools, Adobe also has its own submission for cheap stock photo sites.
The site is very simple and well-organized, with various filters and search functions to help you find what you need.
As you'd probably expect from Adobe, there are endless gorgeous photos to choose from. You can choose between stock photos, premium images, templates, stock video footage, and art or illustrations. Adobe even offers stock music and audio for your videos.
The royalty-free images here can also download directly into your Adobe apps.
Adobe Stock offers:
Instant integration with Adobe content
Video, images, vectors, and illustrations
Audio for your videos
Excellent searching and filtering functions
Full categories of content
Contributions accepted
Pricing: There's a thirty-day free trial to get you started, which will give you access to 10 images. After this, you'll purchase credit packs for yourself, or your team. Packages start at £29.95 for 5 credits.
You can also purchase subscriptions starting at £19.99 for 10 "standard assets" per month.
Pros:
Great integration with Adobe features
Excellent selection of content
Easy to find the photos you need
Great download options for images
Fantastic customer support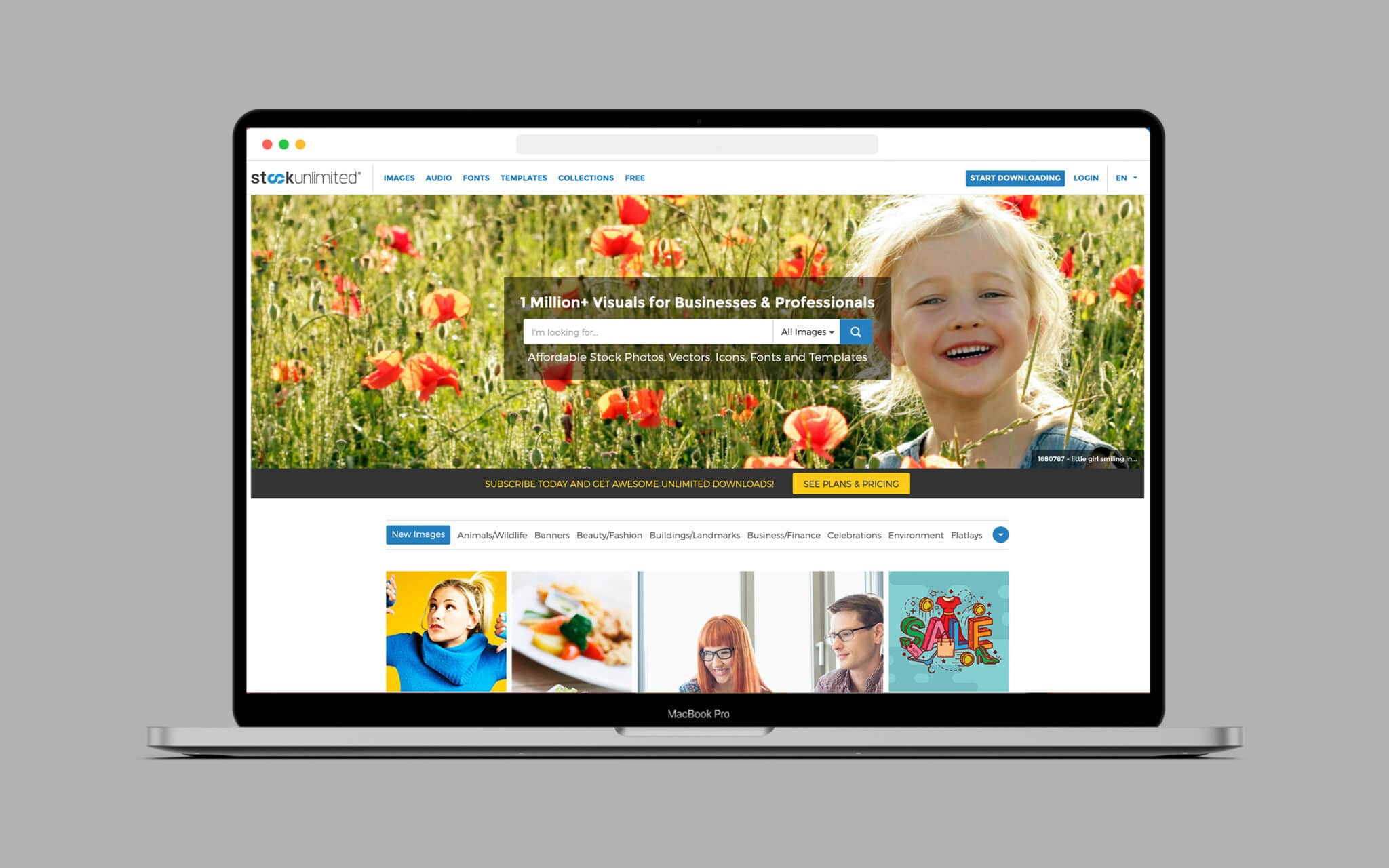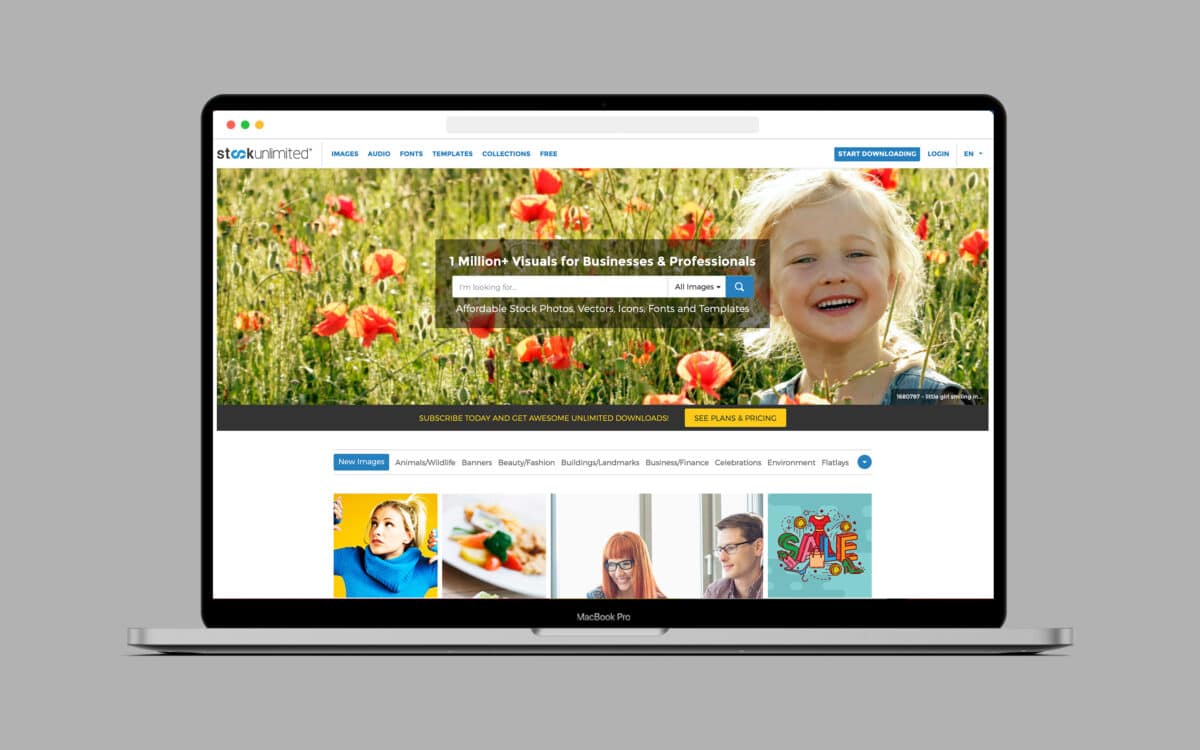 8. StockUnlimited
Promising a portfolio of over a million stock photos, icons, vectors and templates for professionals to explore, StockUnlimited will never leave you low on inspiration. This cheap stock photos site is packed full of ways to enhance your website, blogs, and other content.
Everything is conveniently organized into different categories too.
The StockUnlimited site doesn't come with some of the more advanced features of stock sites like the ability to completely add new themes, but there is a StockUnlimited editor available. This function allows you to customize photos and vectors.
StockUnlimited offers:
Over a million premium stock assets
A money-back guarantee
Easy to navigate environment
Fantastic selection of fonts and templates
Editor component available
Pricing: Like all of the sites for cheap stock photos on this list, StockUnlimited comes with an affordable range of packages. You can choose a subscription starting at $19 per month, or download packs of assets when and as you need them.
Pros:
Tons of premium assets including fonts
Excellent range of packages and subscriptions
Money-back guarantee
Easy to use website
Convenient editor option
Cons:
Can cost more to use the editor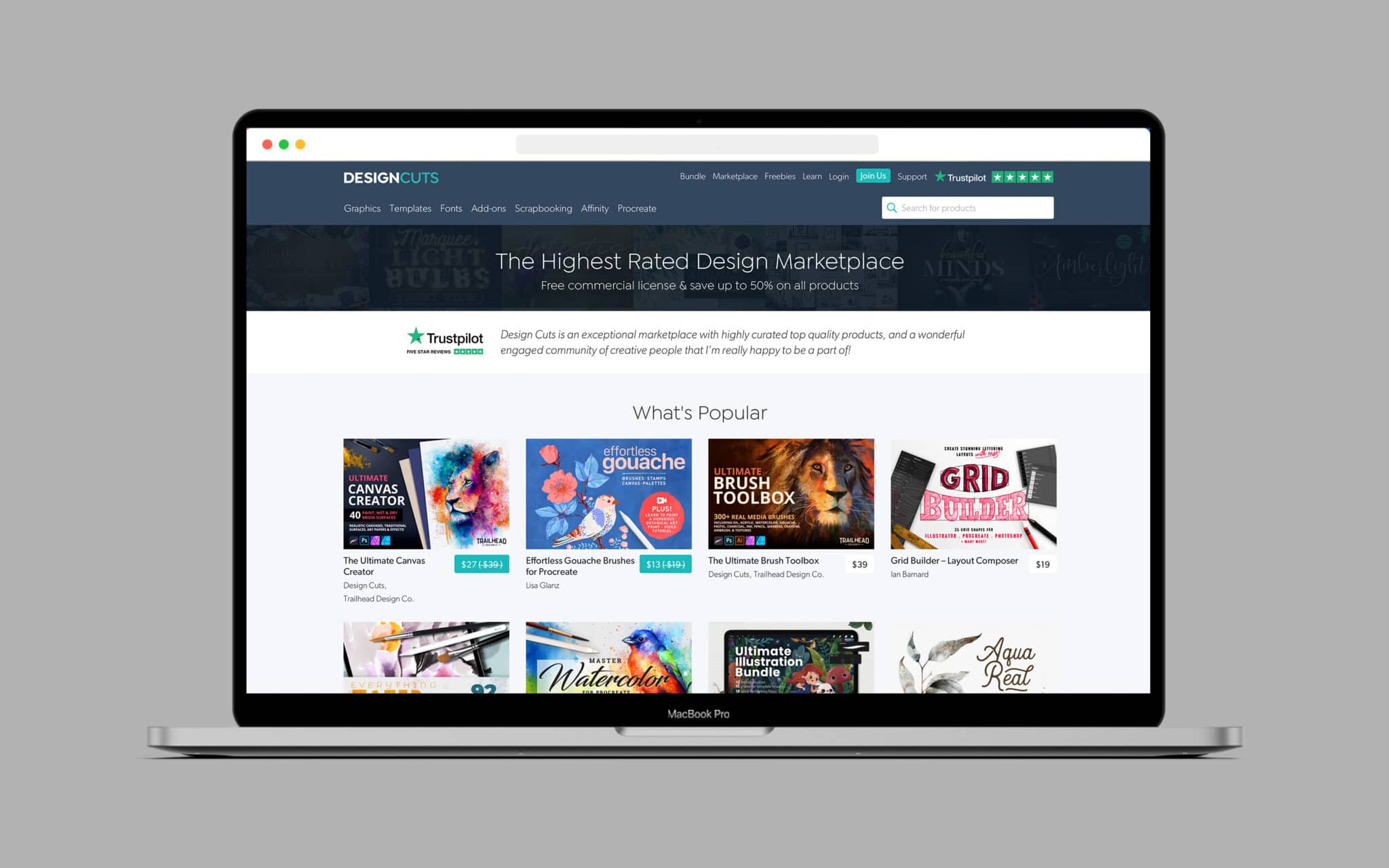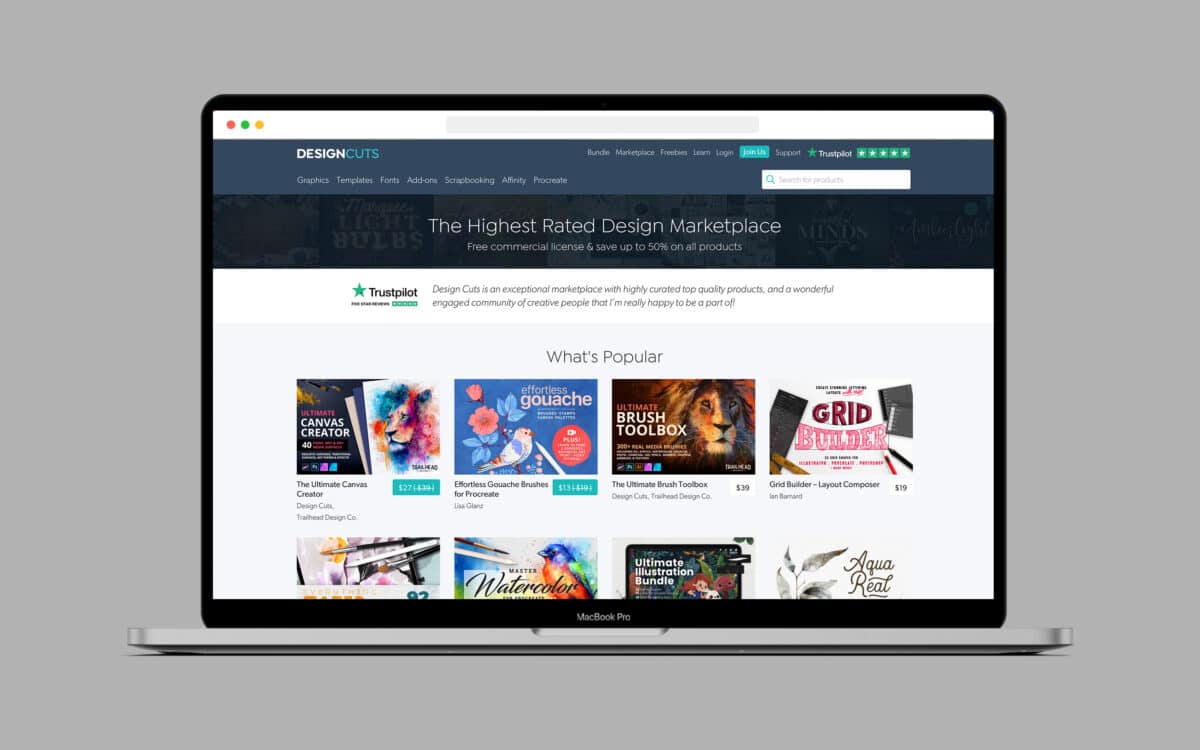 9. Design Cuts
More than just a site for cheap stock photos, Design Cuts is a full creative solution complete with everything from photos to templates and more. Design Cuts is essentially a "design elements" environment, where you can unlock tons of wonderful downloadable resources.
Unlike most premium stock photo providers, Design Cuts gives you a generous free trial with up to 20 free products.
The website is easy to navigate, with tons of ways to explore things like assets for your design software, vectors, and brush packets. You can also look at the most popular products listed on the front page of the site.
Design Cuts offers:
Comprehensive design marketplace
ProCreate and Affinity software
Scrapbooking
Add-ons
Templates and fonts
Endless photos and graphics
Pricing: As mentioned above, you can download up to 20 assets for free, but they won't necessarily be the assets you want most. You'll need to pay for your assets on a pay-as-you-go basis with this website, with some costing more than others.
Pros:
Comprehensive marketplace
Lots of editing options
Tons of photos and graphics
Easy-to-use interface
Pay as you go
Cons:
Pricing can be tough to understand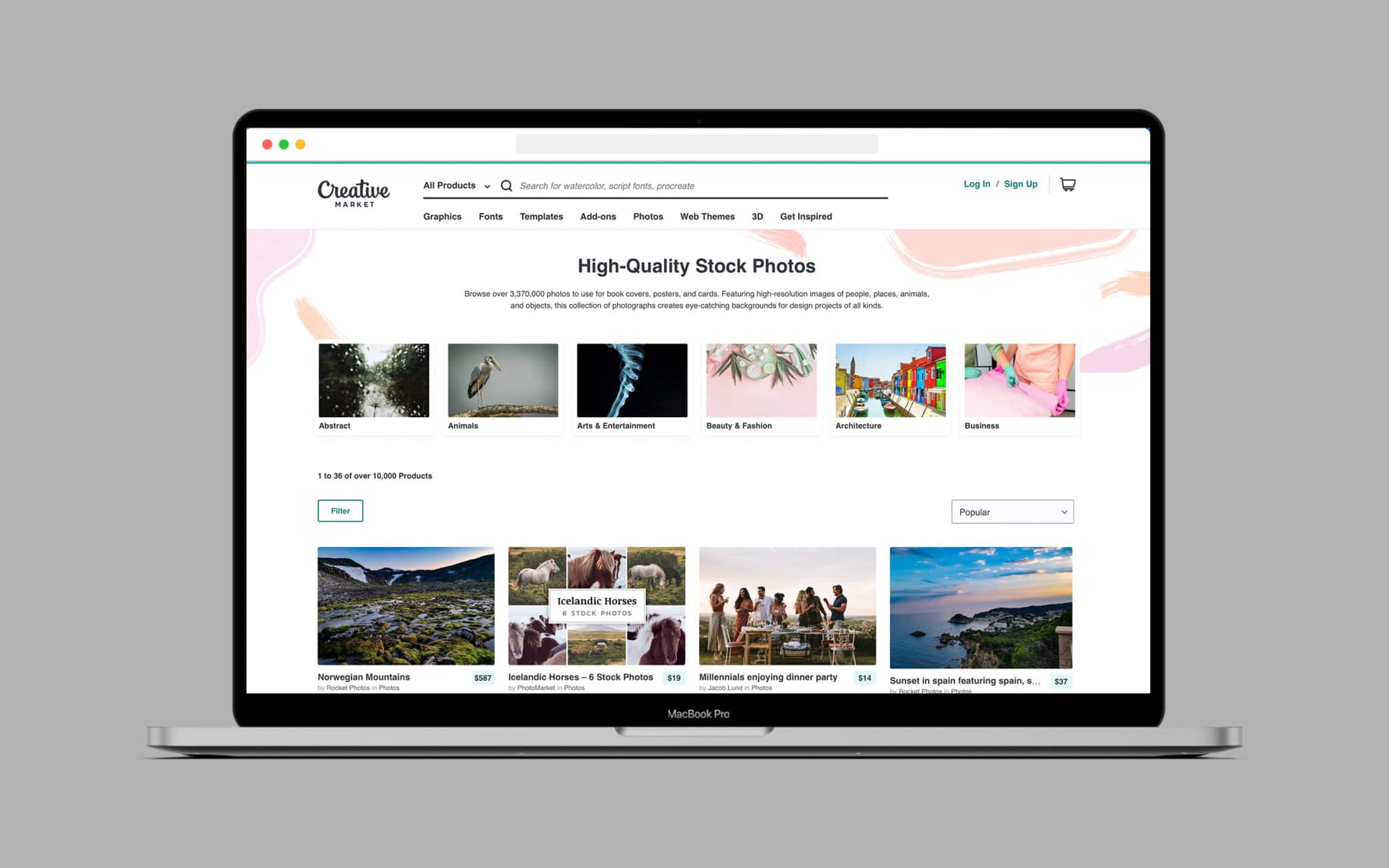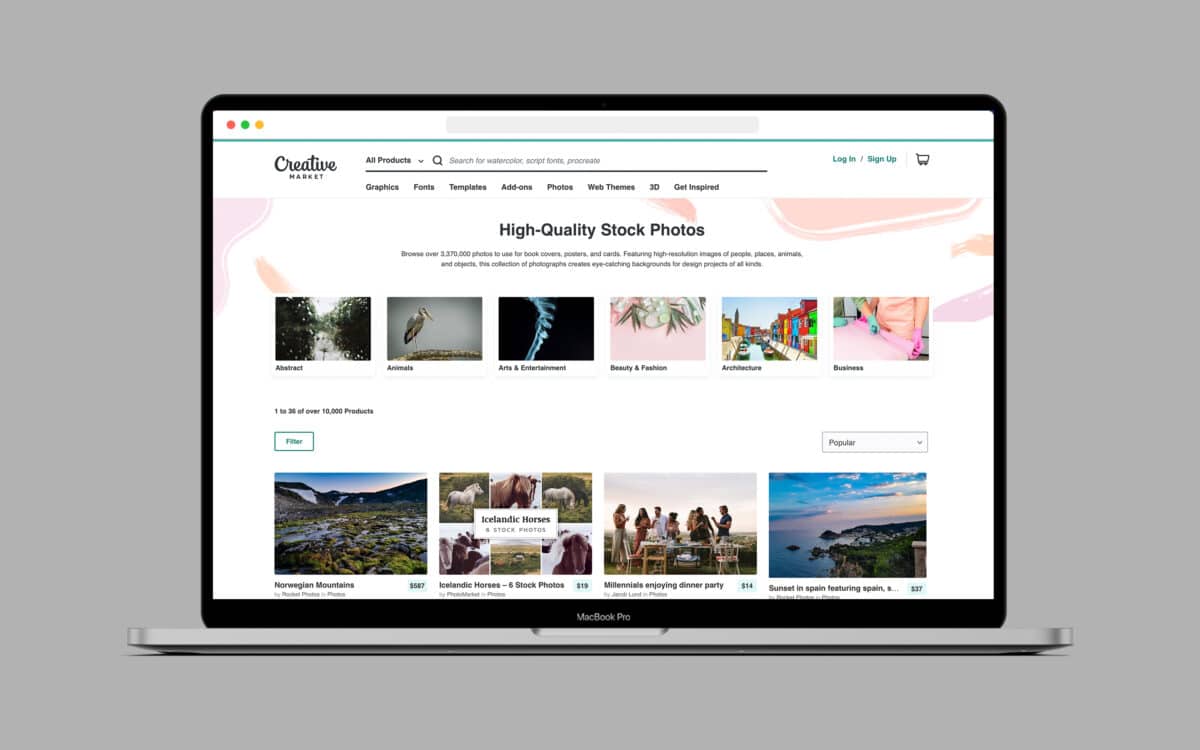 10. Creative Market
Creative Market is an all-in-one marketplace for design assets. This state-of-the-art solution for designers is packed full of all the resources you can imagine, including fonts, templates, brushes, and more.
You can even find Instagram components and textures. For cheap stock photos, Creative Market is a great environment, with free goods you can download each week.
Creative Market stands out as a top choice for designers if you're looking for a location where you can stock up on all of the resources you may need at once. Searching through themes and other products is quick and easy, and you can even sign up with Facebook or Google.
Creative Market offers:
Tons of design vectors and assets
Access to unique projects
Fantastic support and resources for beginners
Partner program
Shop and affiliate benefits
Free goods
Pricing: Creative Market offers resources on a per-credit basis. You can start by buying a credit for $25, and the options go all the way up to $500. The more you spend, the more credits you get. There are also bonuses for people who buy in bulk.
Pros:
Lots of design elements
Great selection of cheap stock photos
Affiliate and partner program
Free resources available
Easy to search and navigate
Cons:
Pricing can be complicated at first
Finding your cheap stock photos
When you need cheap stock photos to transform your website, it's often tough to find the right balance between high-quality images, and good value. Fortunately, the ten best cheap stock photo sites we mentioned above should help to send you in the right direction.
These sites are proof investing in cheap stock photos doesn't mean you have to be stuck with uncreative or generic content. There are millions of images out there perfect for adding depth to your website pages, campaigns, and blog posts.
Because each of the cheap stock photo sites mentioned above are so affordable, you could even look into combining multiple subscriptions. This would give you a wider variety to work with.
Need more insights into getting the resources you need for your career? Check out our other handy guides and lists.
Fabrik: A branding agency for our times.