Adobe has a vast range of tools for photographers, graphic designers, and users in other creative fields. But at the same time, the company's software isn't for everyone. You should consider the various available Adobe alternatives if you're not a fan of the Adobe Creative Cloud suite.
Whether you're looking to create unique visual effects, open PDF files you receive, or want to try something with a different user interface, you're in luck. You will find plenty of great alternatives to whatever Adobe's equivalent is.
In this article, we've covered multiple creative communities. Professional photographers will find different tools that they can use instead of Lightroom and Photoshop, and hobbyists can also gain significant value from these.
Meanwhile, filmmakers will find alternatives to Premiere Pro – and designers will find different tools they can use instead of InDesign.
If you're ready to join us in looking at the best Adobe alternatives, let's get things underway.
And if you can't find an Adobe alternative and want to try Adobe, click here.
Introduction: Looking at the best Adobe alternatives
Before we identify the best Adobe replacements in different categories, let's look at how we chose the alternatives we've listed in this article. One thing worth noting is that we didn't just look at the Adobe programs that still exist – such as Lightroom and Premiere Pro.
The company has discontinued a selection of its tools over the years, leading many to want an alternative. With that in mind, you will also find options for selecting these programs – such as Adobe Flash Player.
Another thing worth keeping in mind is that although we discuss alternatives to countless Adobe programs, we're not saying that Adobe isn't worth using.
Yes, you will find Adobe Creative Cloud alternatives – but at the same time, Adobe is famous for a reason. Once you've read this article, you might still decide that Premiere Pro and Acrobat are the best options to choose from.
With that out of the way, let's start looking at the best Adobe alternatives. We'll begin by identifying the best tools you can use instead of Photoshop.
Image
Product
Features
Check Price
Check out Affinity Photo
Check out Affinity Designer
Check out Affinity Publisher
Check out DaVinci Resolve
Check out NitroPDF

Different storage options
Available in different colors
Comes with built-in pen holder and pen

Check out Filmora
Check out Luminar Neo

Compatible with Chrome OS, Linux, Windows and Mac
Pen and multiple buttons included
Back mount included

Check out Pixlr

Choose whether you want a key or not
Available in multiple screen sizes
Sleek design

Check out Figma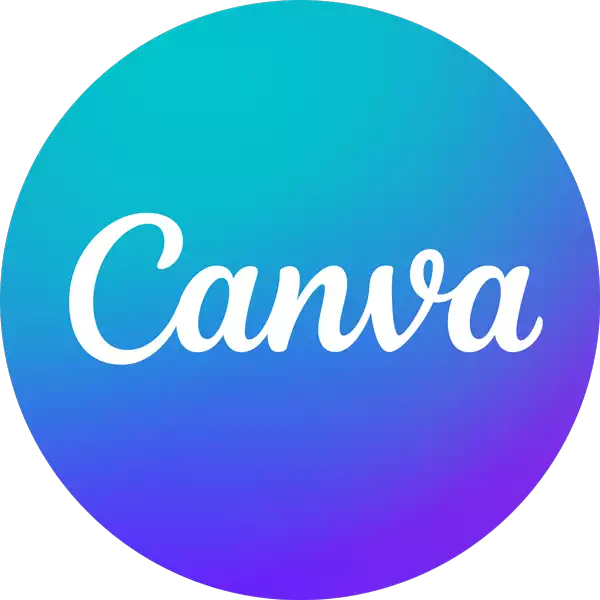 Best alternative to Adobe Photoshop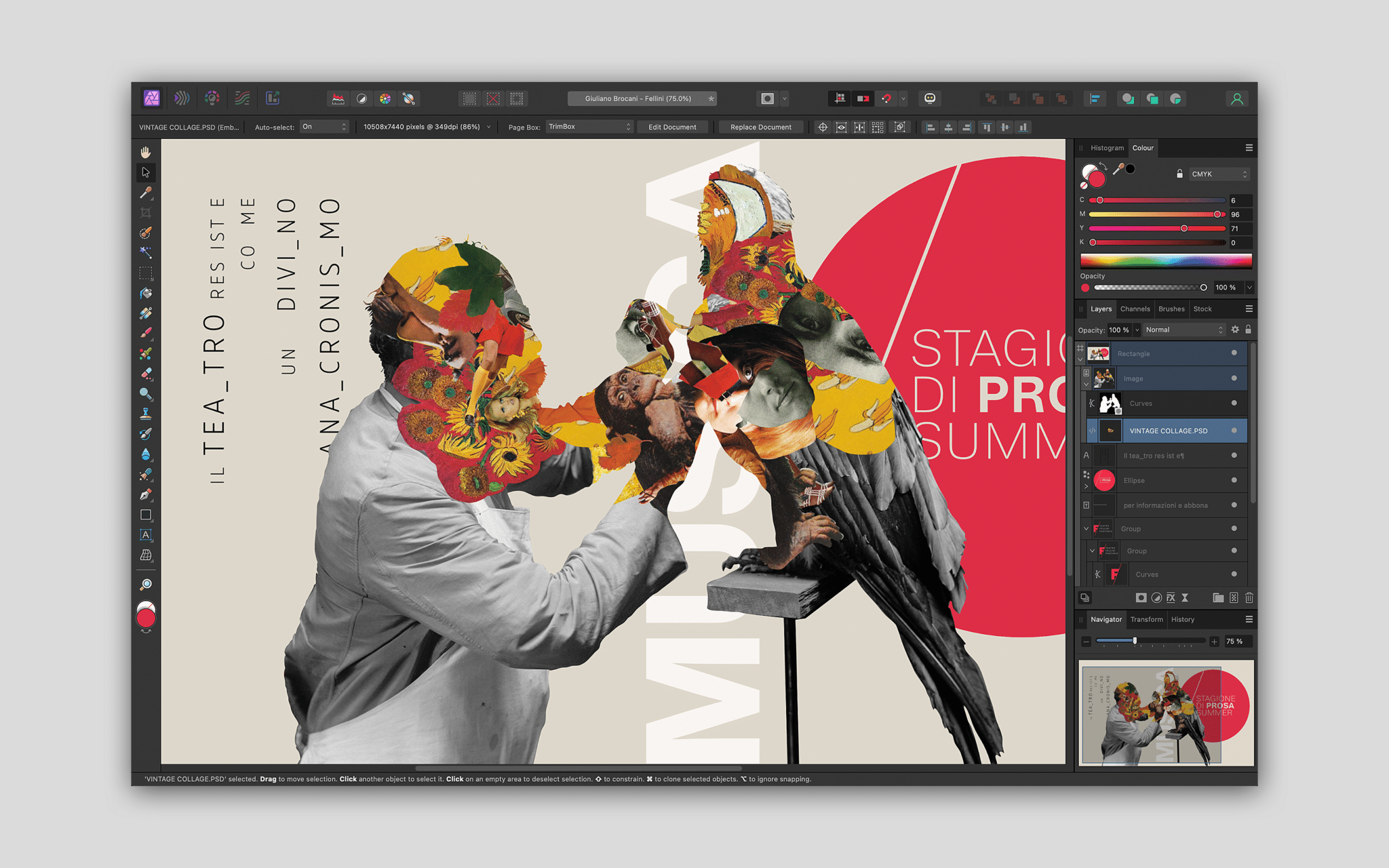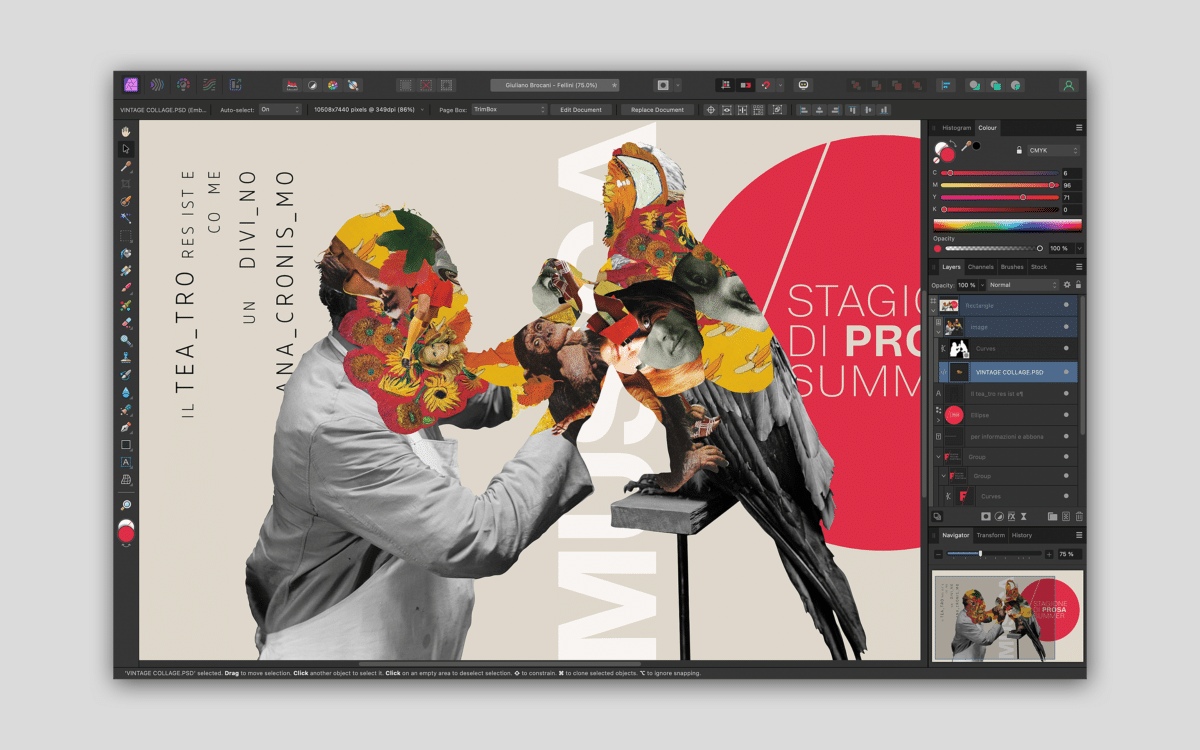 Affinity Photo
Another alternative to Adobe Photoshop that's worth looking at is Affinity Photo. If you've used Photoshop for extended periods before, you'll know that you can use the tool for multiple purposes – including graphic design.
With that in mind, Affinity is worth checking out; you can use tools for both photo editing and creating designs.
Affinity Photo offers excellent tools for professional photographers. You'll find a wide selection of retouching features, such as Dodge and Burn, which exist in Photoshop. You can also edit photos in RAW, ensuring that you get the most detail in your files.
When using Affinity Photo, you can also choose from a wide selection of brushes. As a result, you shouldn't have too many issues when making adjustments that are sometimes trickier to achieve. Moreover, you can use multiple sliders – such as altering the brightness and colors.
Unlike Photoshop, which is only available on a rolling subscription plan, you can buy Affinity Photo outright. Once you've bought the tool, you have access to it forever.
Pros:
One-time purchase available
Features many of the top tools in Photoshop
Available on computers, iOS, and iPad
Cons:
Not available on Android devices
Differing one-time purchases depending on the device you use
Best alternative to Adobe Illustrator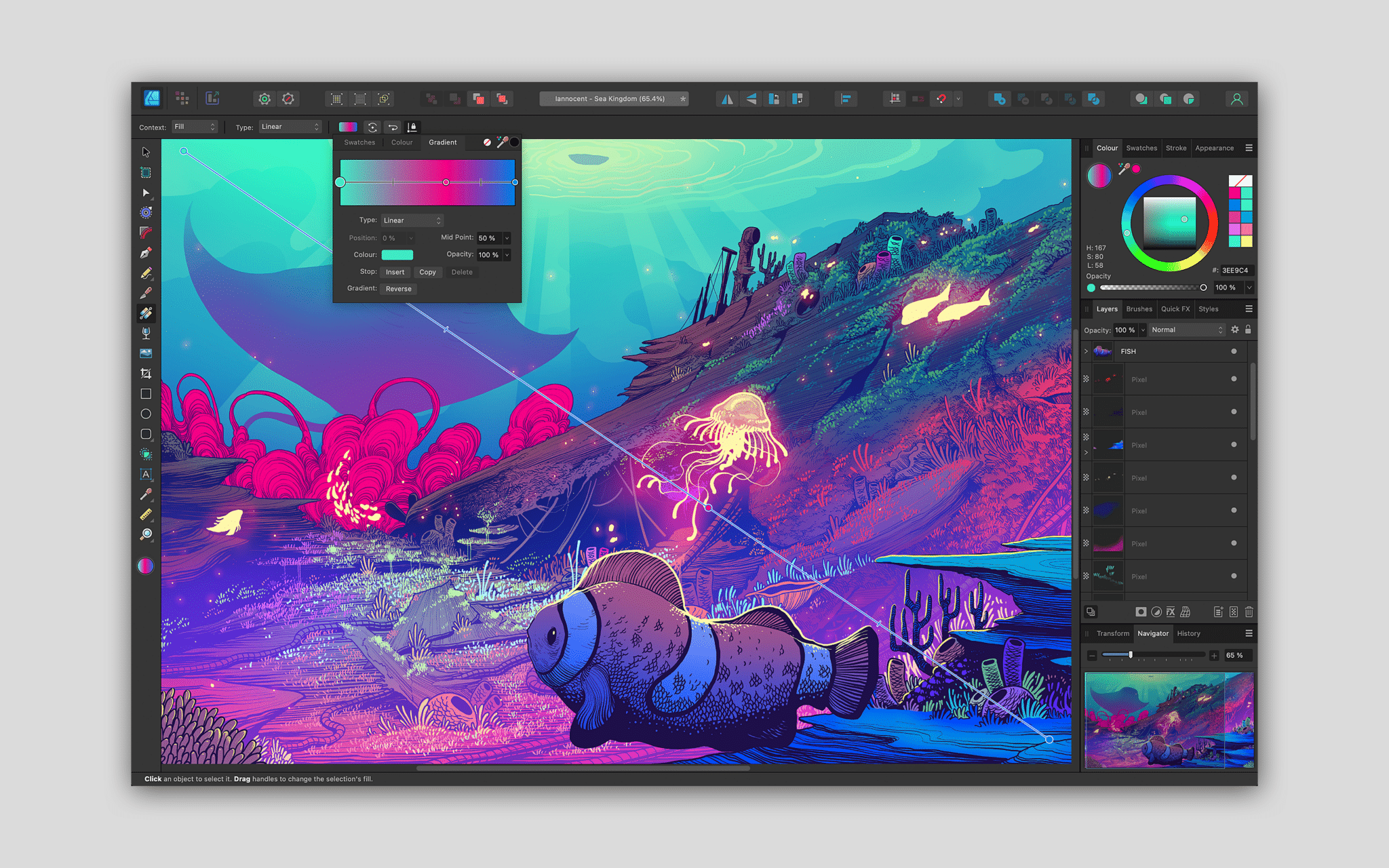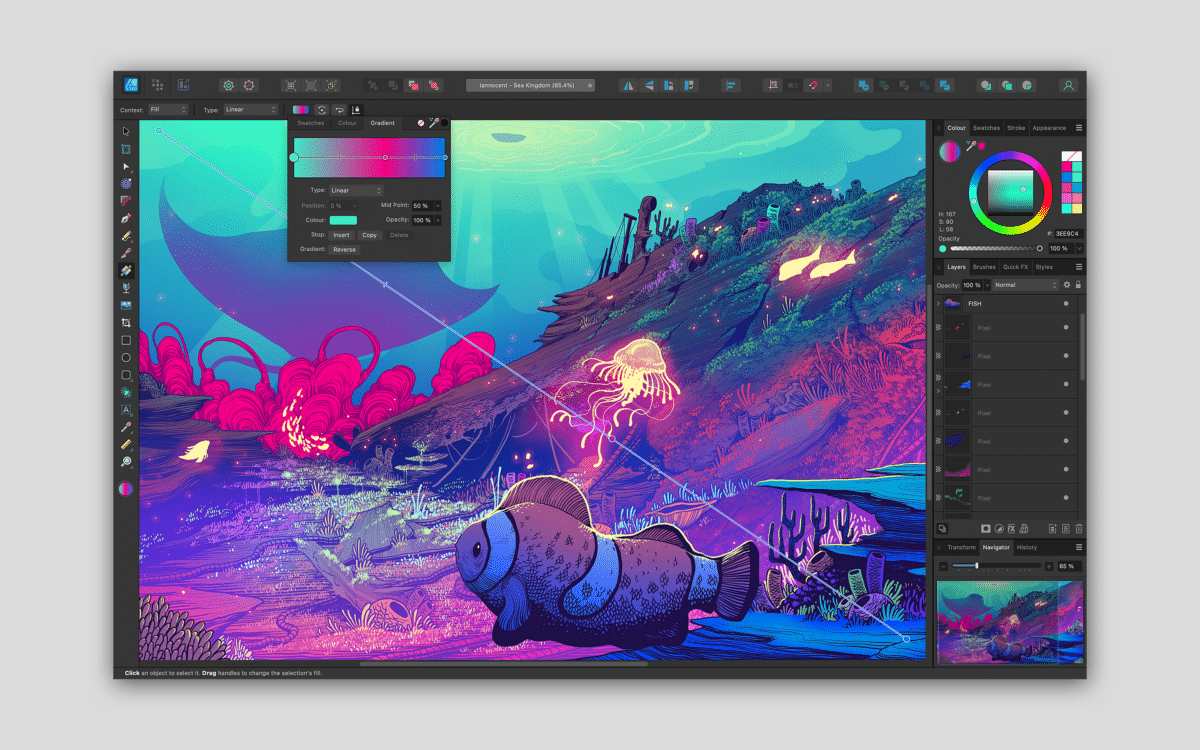 Affinity Designer
We touched upon the existence of Affinity Designer earlier in this article – but now, we're going to go into more detail about the tool as a standalone. Like Affinity Photo, you don't need to worry about a rolling subscription; this tool is available with a one-time purchase.
And as is the case with Affinity Photo, you'll find it on desktop devices and iPad.
You can create numerous layers when using Affinity Designer as an alternative to Adobe Illustrator. Doing so will make it easier to make the adjustments you want while – at the same time – not destroying the other parts of your creation.
Another nice thing about using Affinity Designer is that file formats are consistent across the devices it operates on. This is a little different from Photoshop, and you can't use the full version of Photoshop on an iPad; instead, you'll need to use PS Express.
Pros:
Get everything with a one-time purchase
File formats remain consistent across all devices
Multiple advanced features are available
Cons:
Different pricing options on different devices
Not compatible with smartphones or Android tablets
Best alternative to Adobe InDesign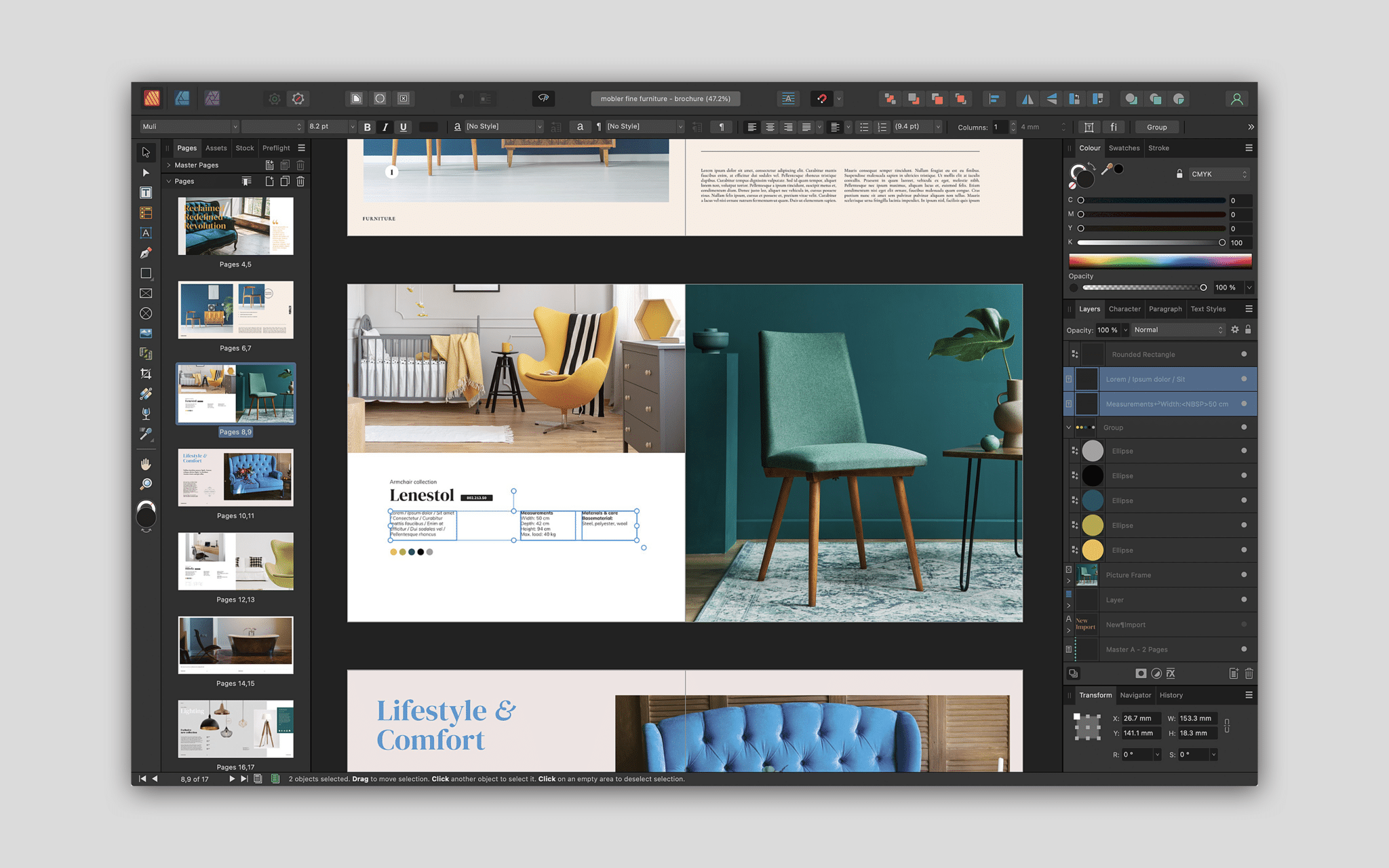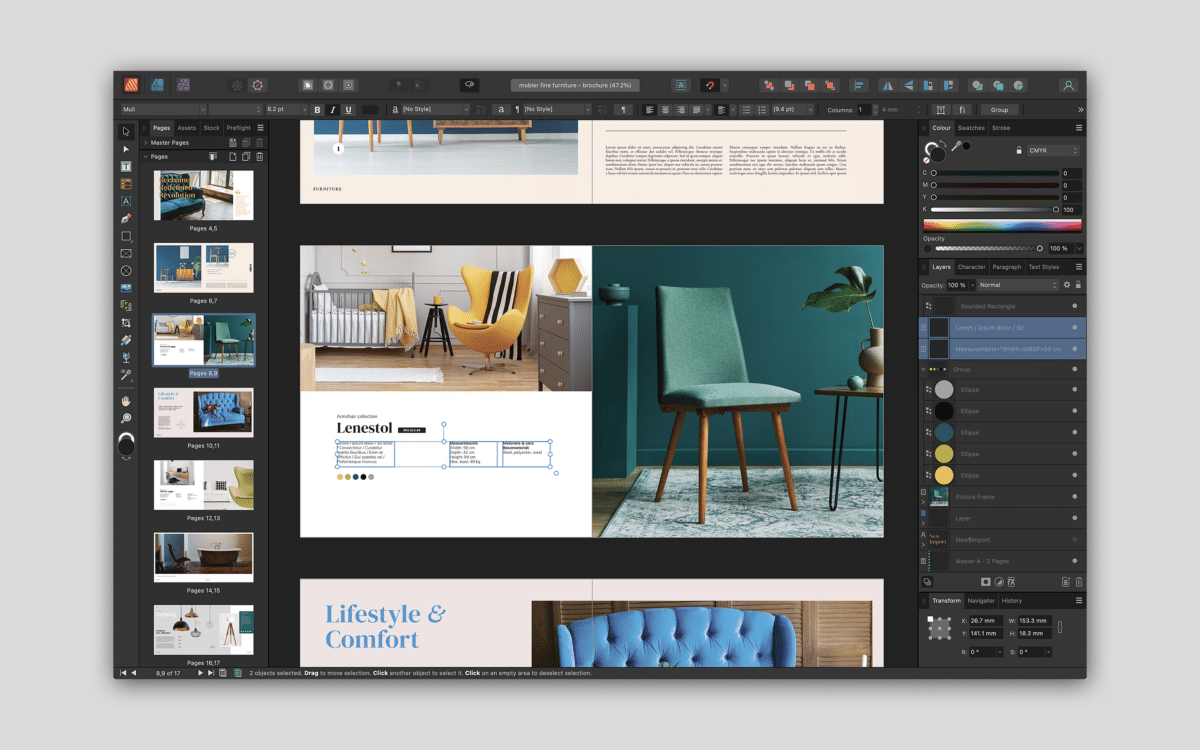 Affinity Publisher
We've already mentioned two Affinity tools in this article on Adobe alternatives, but we're going to make room for another one here. Affinity Publisher is one alternative to InDesign that you might consider.
The tool has several features worth checking out if you're into magazine publishing, and it'll help you take your designs to the next level.
With Affinity Publisher, you'll find a wide range of tools to help you improve the layout of whatever you're trying to create. You can choose different fonts where necessary, and it's also possible to view what everything will look like once it's printed on two pages.
But while you can use Affinity Publisher with print media, that's not the only thing it's useful for. You can choose the tool for online publications, especially those you want to include as PDFs. Moreover, you can use it with different documents and presentations you might want to create.
Affinity Publisher is available on Windows, Mac, and iPad.
Pros:
No subscription is required; you can make a one-time purchase instead
Lots of tools to help you create the designs you're looking to make
Easy to use for laying out your projects
Cons:
Not available on Android smartphones or tablets
Best alternative to Adobe Premiere Pro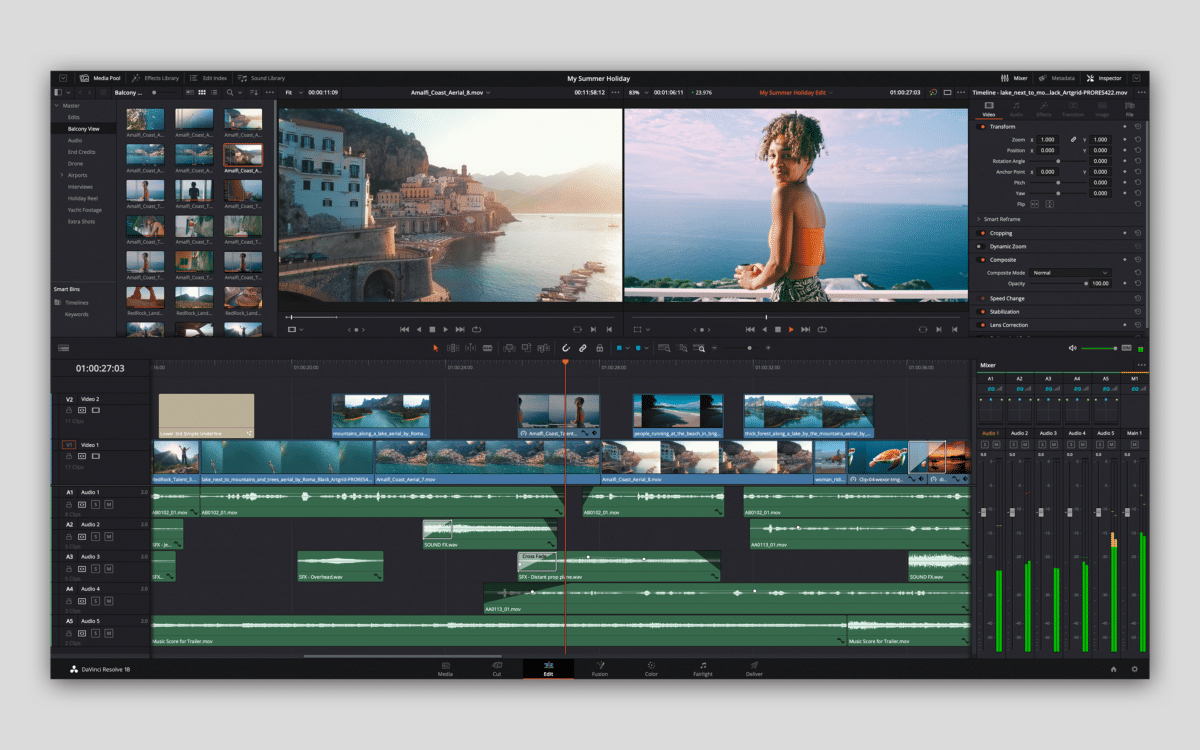 DaVinci Resolve
Arguably, the best alternative to Adobe Premiere Pro is DaVinci Resolve. We'd go as far as saying that it could be the best video editing tool on the web. Several prominent filmmakers around the world use the platform, including the likes of Sam Kolder.
The tool was created by Blackmagic Design and has been around since 2004, though it's gained serious traction in recent years.
Many of the tools on DaVinci Resolve are free to use, and you can also get DaVinci Resolve Studio for a one-time price. If you feel like Adobe's rolling subscriptions are too expensive, you might find that this is one of the most viable Adobe Creative Cloud alternatives.
And if you're irritated about Premiere Pro constantly crashing, you might be able to address this issue with DaVinci Resolve; Blackmagic Design claims that it's "the world's fastest professional editing software."
When using DaVinci Resolve, you'll gain access to several editing tools. You can easily import videos in multiple formats, and you can do so from numerous camera manufacturers. These include Sony, Panasonic, and Canon. Some editing features you can benefit from include dissolving clips for cool transitions and making 2D and 3D titles.
In December 2022, DaVinci Resolve also rolled out to iPad users.
Pros:
Multiple complex editing tools for free
Available on desktop and iPad
Edit colors, add transitions, and adjust sounds
Cons:
The workflow is more complex than Premiere Pro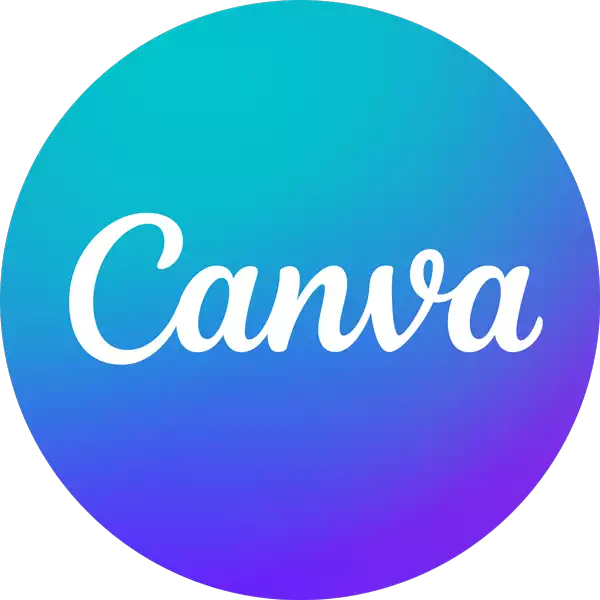 Best alternative to Adobe Acrobat Pro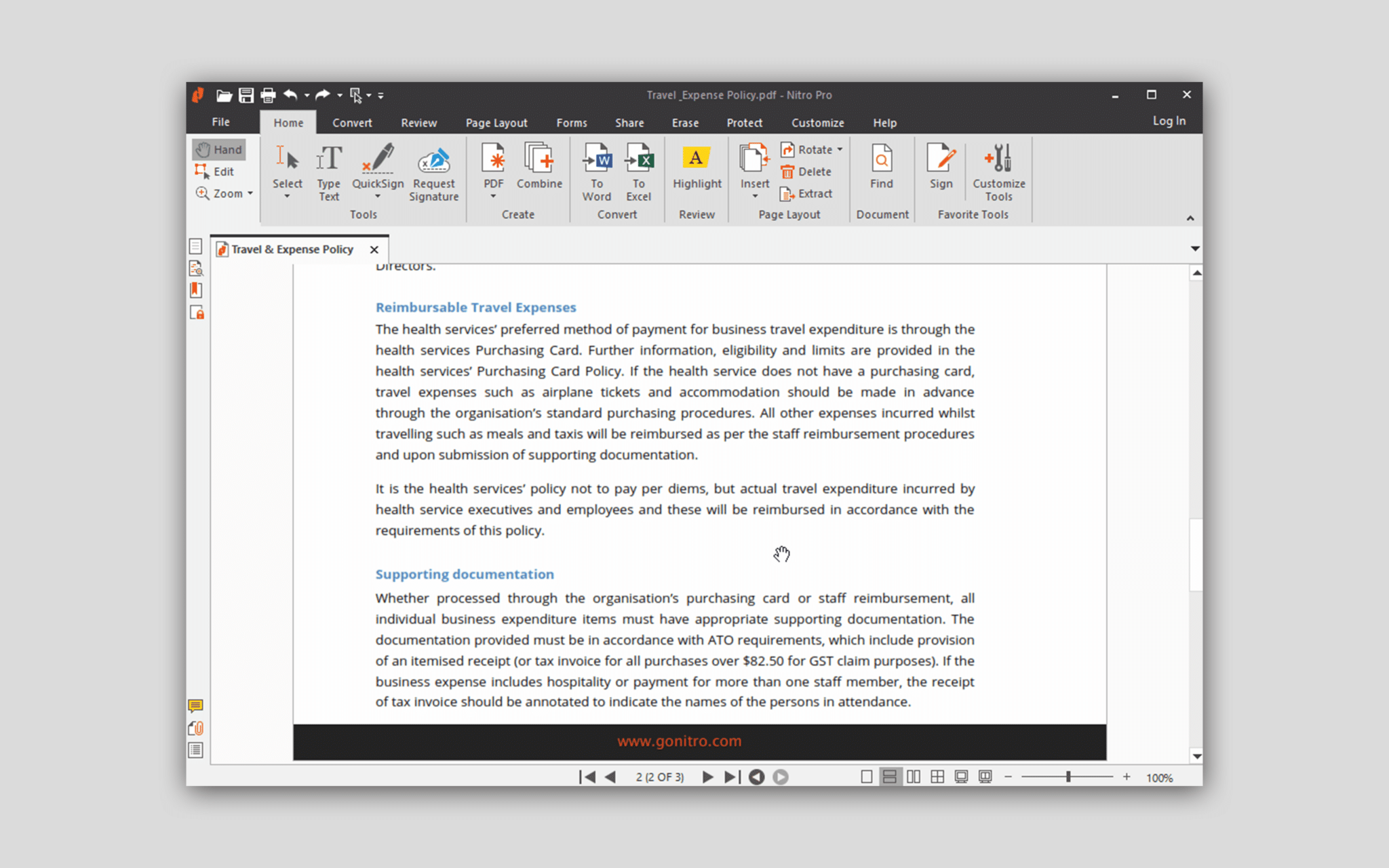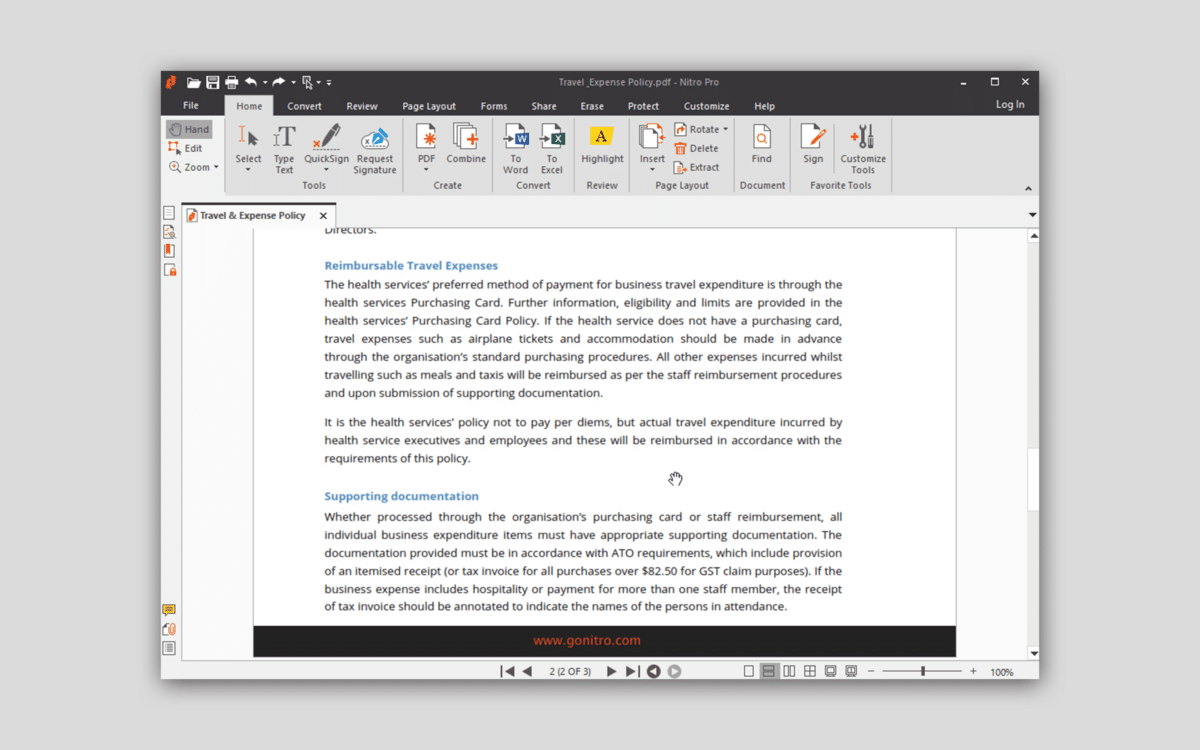 Nitro PDF Pro
If you're looking for a tool to edit and view PDFs, Nitro PDF Pro might be the Adobe Acrobat Pro alternative you're looking for. You can purchase licenses for Windows and Mac computers, though the pricing will vary depending on your operating system.
When using Nitro PDF Pro, you'll gain access to multiple features, including signing your documents online.
You can also use Nitro PDF Pro to convert documents from other file formats to PDF. Once you've done that, you can easily send these to the people that need them. And when you purchase a paid plan, you can choose multiple people you'd like to give licenses to access.
In addition to using Nitro PDF on your computer, the tool is also available for iOS users. So, if you work while on the go, you can make these changes whenever you feel it's necessary.
Pros:
Available on iOS and desktop devices
Multiple editing, conversion, and signing options are available
High levels of security
Cons:
Not available on Android smartphones
Best alternative to Adobe After Effects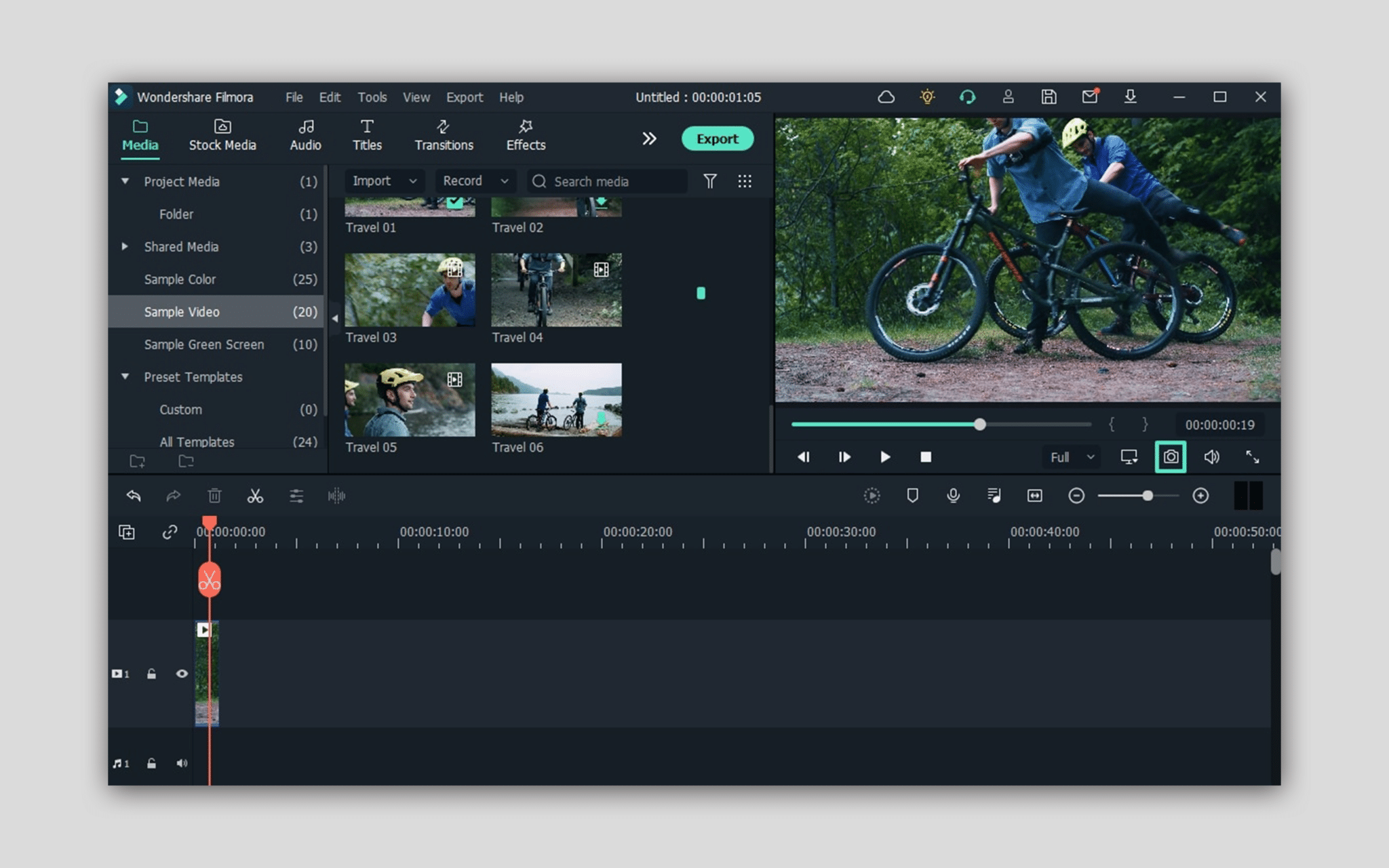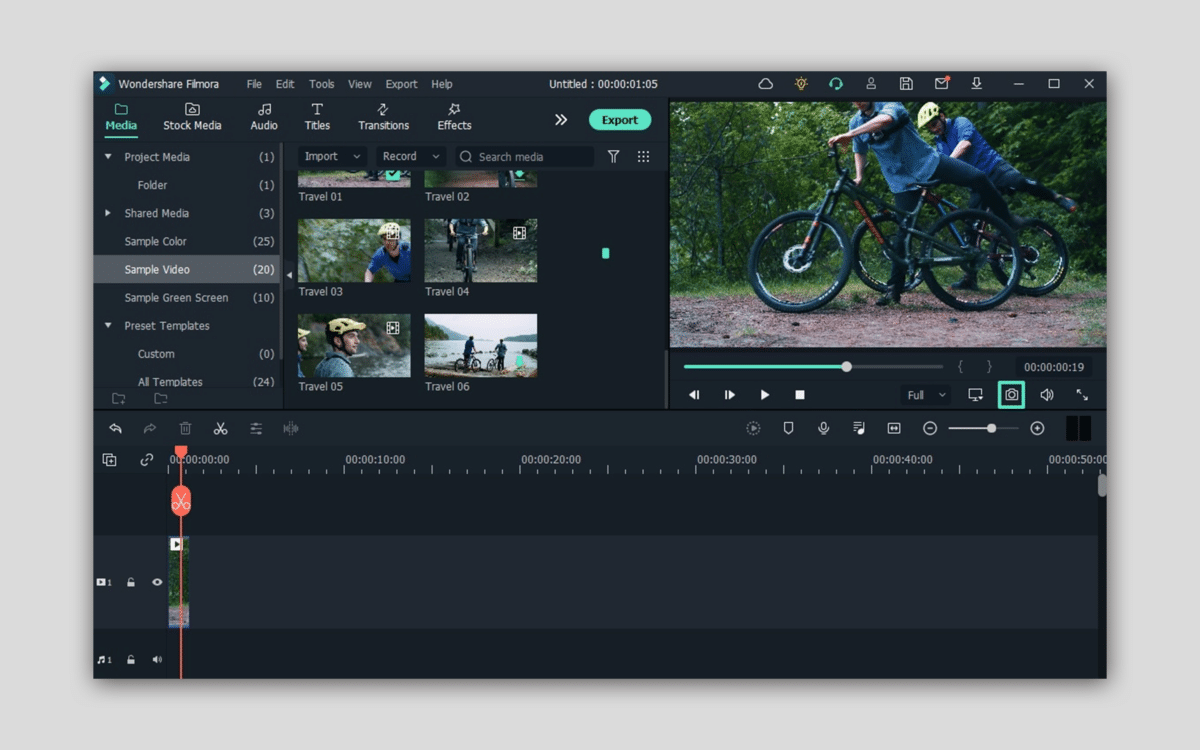 Filmora
Our pick for the best Adobe alternatives with After Effects is Filmora. You can use this app for several aspects in the latter stages of video editing, such as adding any additional color grades that you feel are necessary. Moreover, you can use preset frames to ease your editing workflow.
When using Filmora, you can use different keyboard shortcuts to make editing easier. On top of that, you can add adjustment layers and automatically sync your beats to the video you're creating.
If you want to cut out objects in your footage, you can use an artificial intelligence (AI) tool to do this.
Pros:
Lots of video editing tools are available
Use shortcuts and AI to bring your edits to life with less manual work
Numerous pricing plans are available, including subscriptions and one-time payments
Cons:
Not available on Chrome OS or Linux, though you will find it on multiple other desktop and mobile operating systems
Best alternative to Adobe Lightroom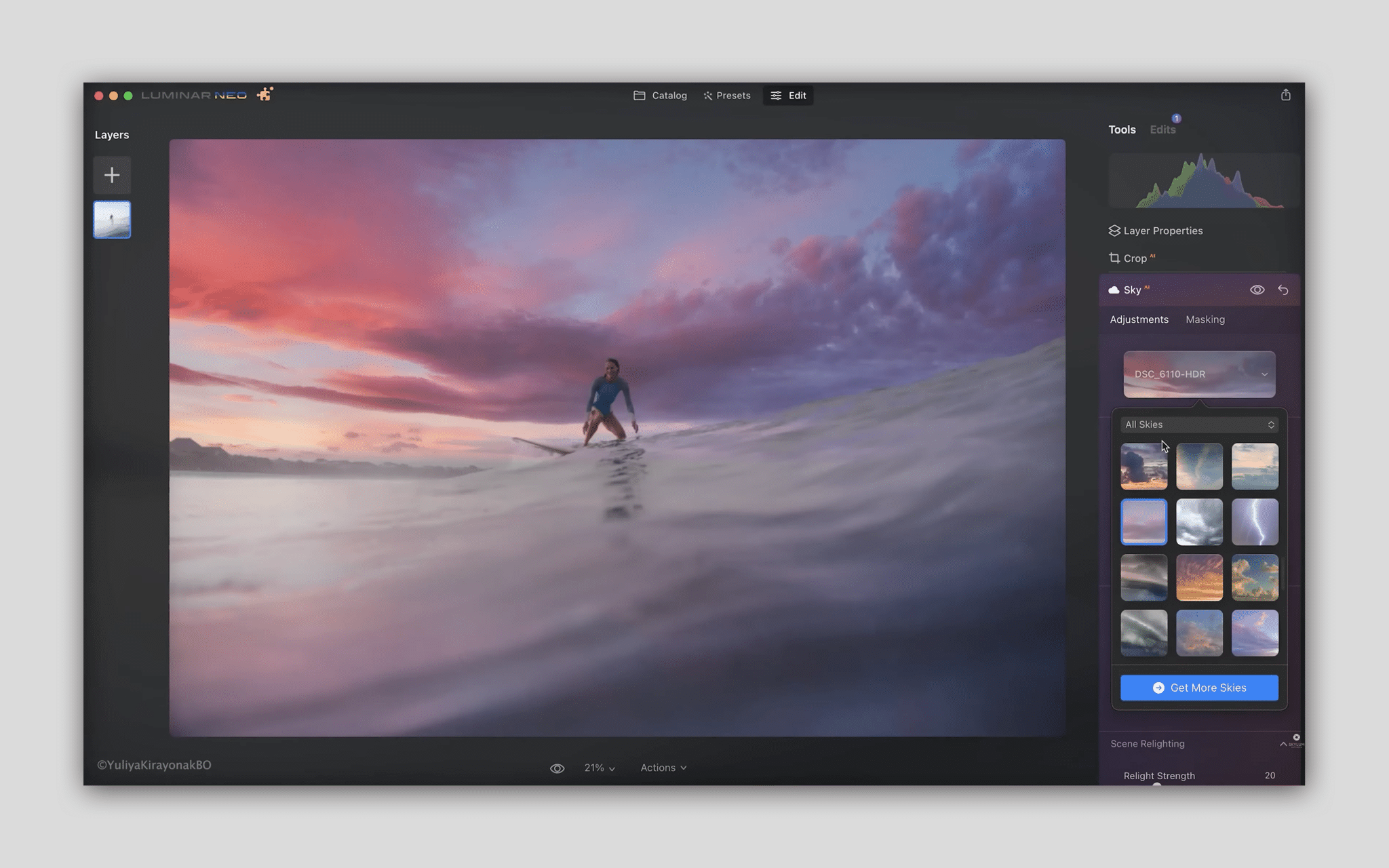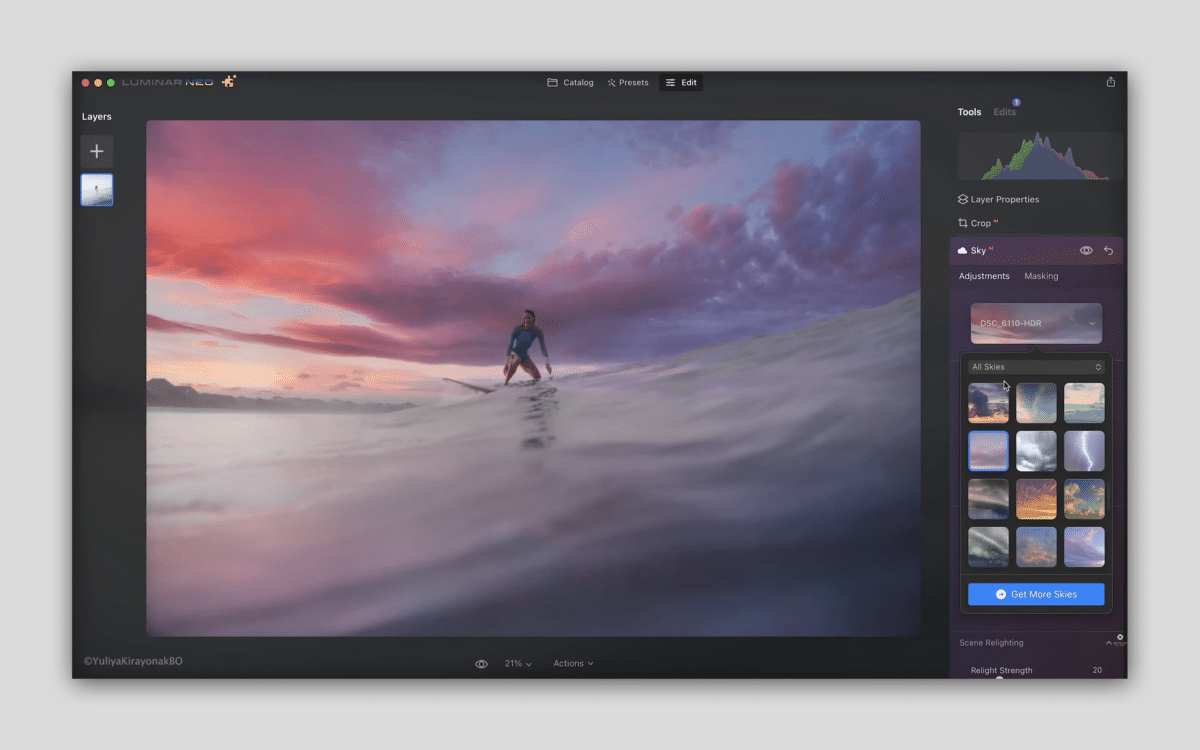 Luminar Neo
When looking at photo editing tools, you'll find several Adobe alternatives for Lightroom. Our pick is Luminar Neo, which offers multiple features to help you bring your projects to life.
Skylum created and launched the program in 2016; since then, many photographers looking for something different from Lightroom have used the tool to make their photos pop.
When using Luminar Neo, you can replace the sky in your images with minimal effort. On top of that, you can quickly add detail and clarity to your shots. You'll also find the ability to make layers, allowing you only to edit certain parts of your image in one go.
Luminar Neo is easy to use with multiple types of photography, including portraits and landscape shots. You can use the tool on Windows and Mac.
Pros:
Lots of AI-powered tools are available
Available on Windows and Mac
Use several extensions
Pay based on a subscription or a one-time plan
Cons:
Some people might prefer Lightroom's suite of features
Best alternative to Adobe Express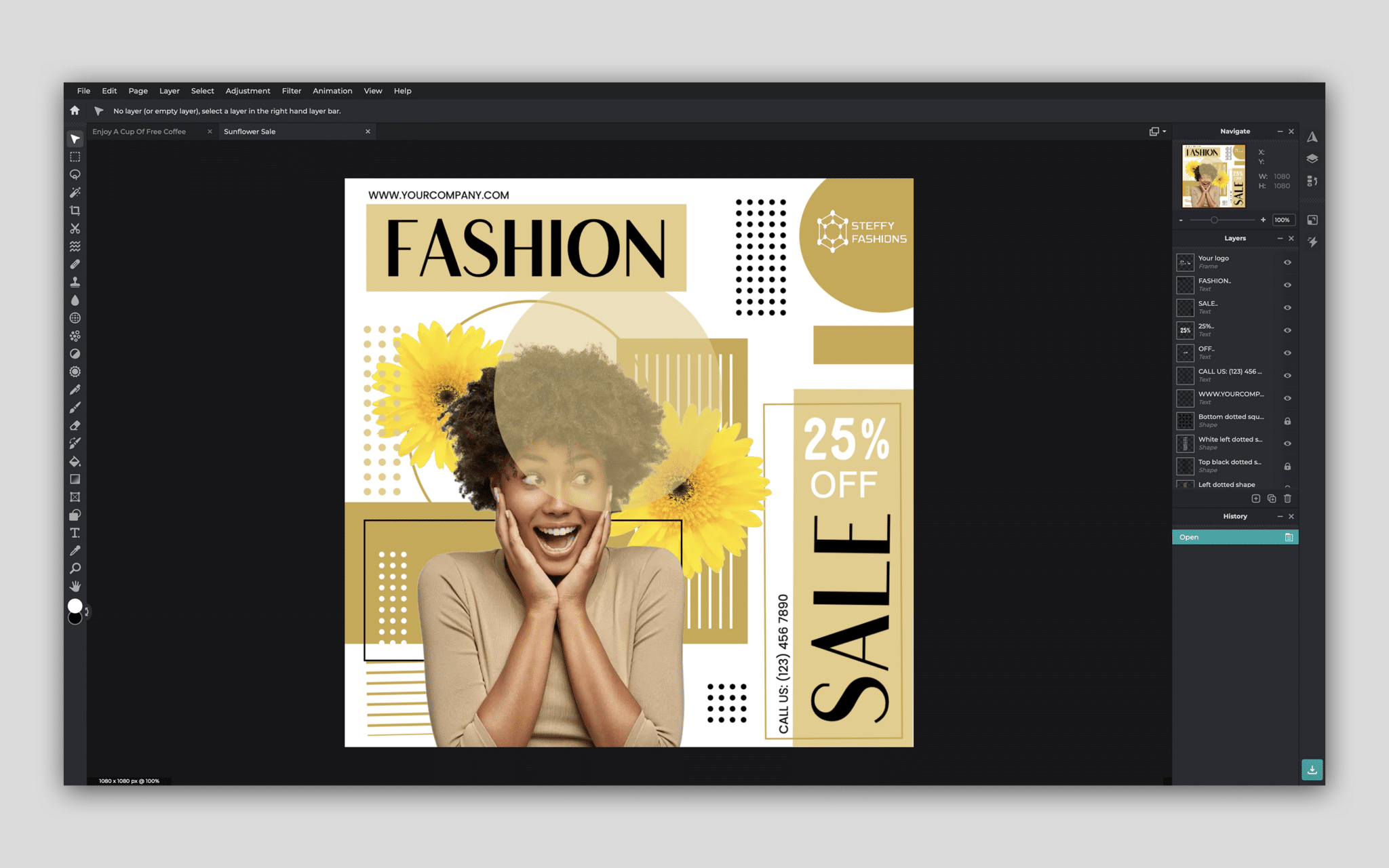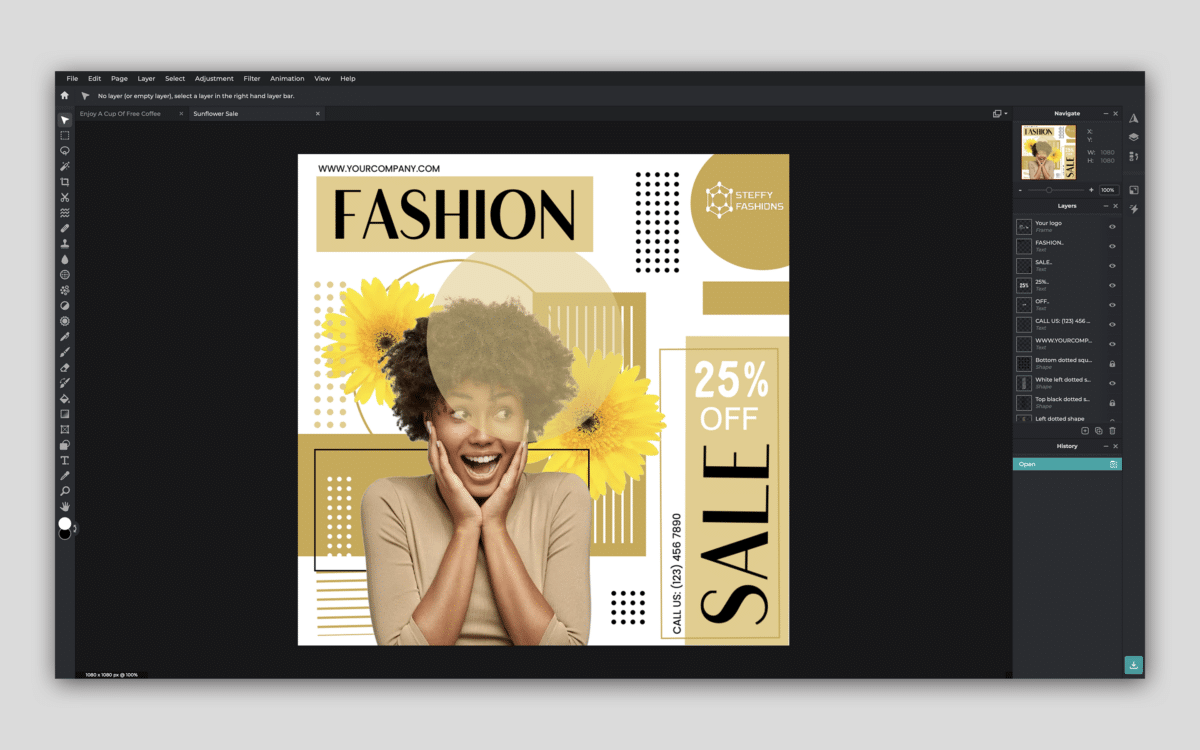 Pixlr
Another popular tool for quickly resizing and editing your images is Pixlr. The tool is used by bloggers needing to adjust their cover photos to a specific size, and you can quickly type the dimensions you want to change your pictures to.
On top of that, you can decide whether you'd like to save it at the highest possible resolution – or something different.
You can also use the more advanced version of Pixlr's photo editing software, which lets you edit your own images and search for others from 123RF. Pixlr enables you to blur, heal, and disperse parts of your photo – along with several other features.
Pros:
A good selection of features is available for free
Easy to use
Save your photos without too many issues
Cons:
You won't find an all-in-one Pixlr smartphone app
Best alternative to Adobe XD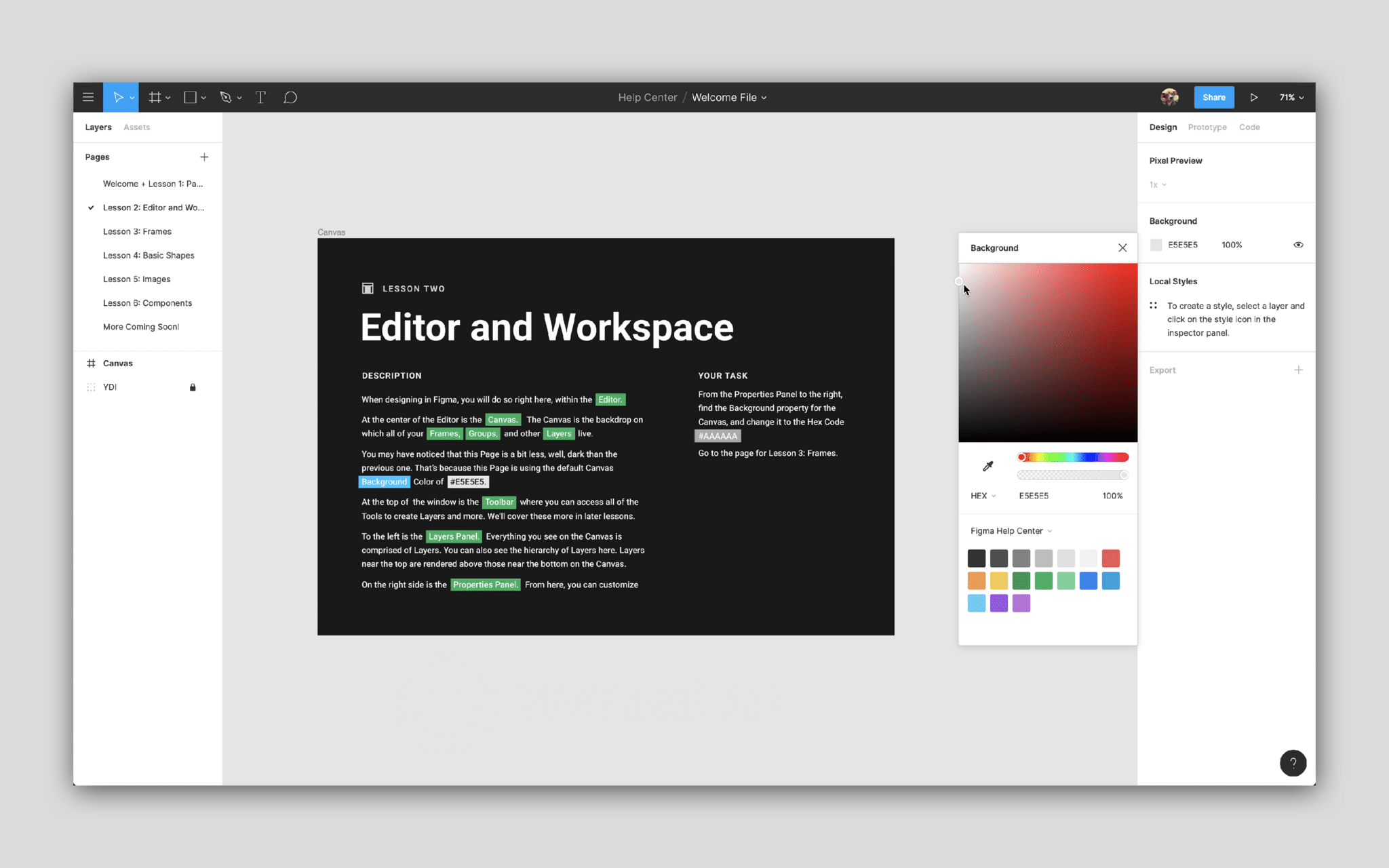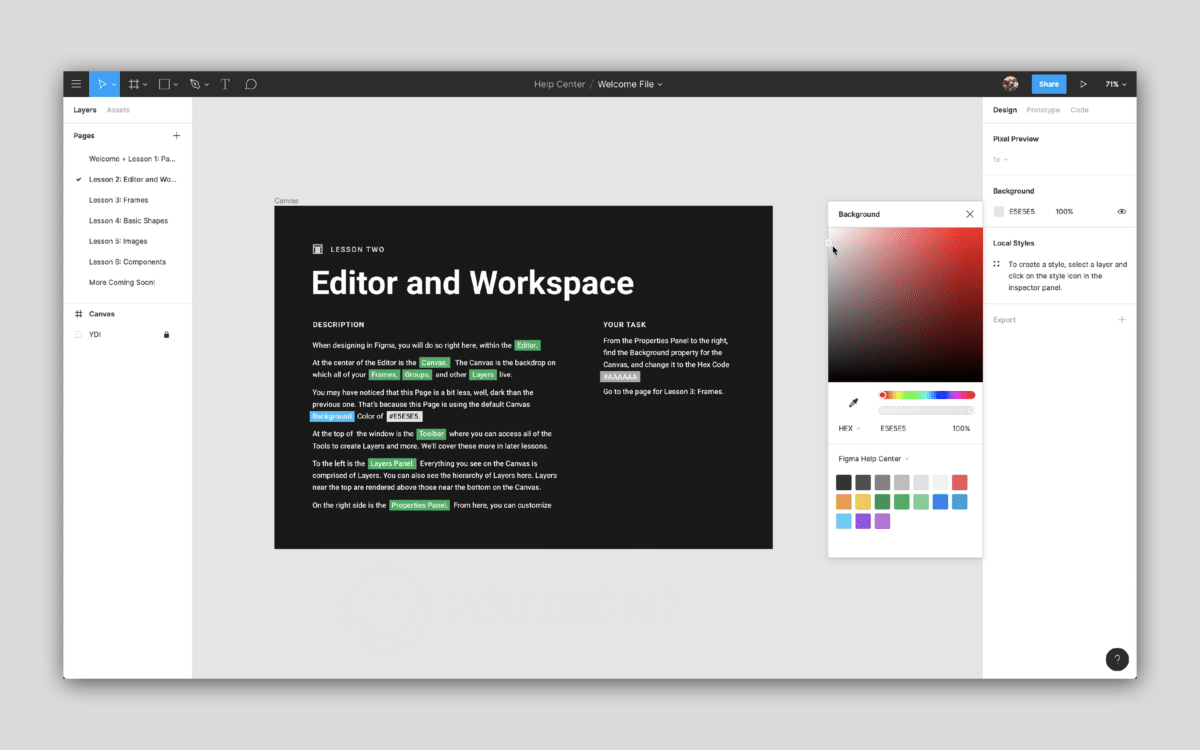 Figma
If you're a UX Designer, you'll probably have heard of – or used – Adobe XD. But if you're looking for an alternative to Adobe XD, Figma is arguably your best option. The tool lets you resize your designs for multiple screens, including iPhones and different computer screen formats.
Figma is, ironically, now a part of Adobe's ecosystem – and it has been since September 2022. You can use the tool to create all kinds of designs, and you'll find multiple tools to help you do this – such as text resizing and the ability to use different fonts.
If you want to create transitions, doing so is easy – and it's made even simpler with the fast transition tool.
Pros:
Plenty of tools are available for putting together your designs
Affordable subscription plans
In addition to Figma, you can also use FigJam
Cons:
No one-time pricing options are available
Frequently asked questions
Who is the biggest competitor to Adobe?
The biggest competitor to Adobe depends mainly on the creative field you're in, but there are a couple of viable candidates. In the creative software space, Blackmagic Design puts a good case forward.
Who competes with Adobe?
Multiple companies compete with Adobe, including tech giants like Google and Microsoft. DocuSign is one of Acrobat's fiercest competitors, and Capture One is a preferred photo editing tool for many.
What programs can I use instead of Adobe?
You can use several best-paid alternatives to Adobe Creative Cloud, but you might need to pick more than one program. For example, you can use Capture One, DaVinci Resolve, and Sketch as some examples. Final Cut Pro is another.
Is there anything better than Adobe?
While Adobe is arguably the world's most famous creative software company, it's not the only business creating high-quality solutions. Blackmagic Design is another prominent company in this space, as are Canva and Skylar.
Adobe software is great, but there are plenty of Adobe alternatives
As you can see from our list, you will find plenty of Adobe alternatives if you don't want to use Creative Cloud. Tools like Lightroom and Photoshop have deserved their reputations, but they're not the only things you'll find if you're in the creative industry.
If you work with one company, you might be limited in the tools you can use. However, if you work independently, you have much more flexibility.
We've included a wide selection of different industries in this list, so you should be able to find something that fits your needs – regardless of whether you're a UX designer, a photographer, or a graphic designer.
You will also find different tools for administrative work, such as Acrobat Pro alternatives. If you decide that Adobe is still the best choice, you'll at least be safe knowing that you've tried other options.
Fabrik: A branding agency for our times.