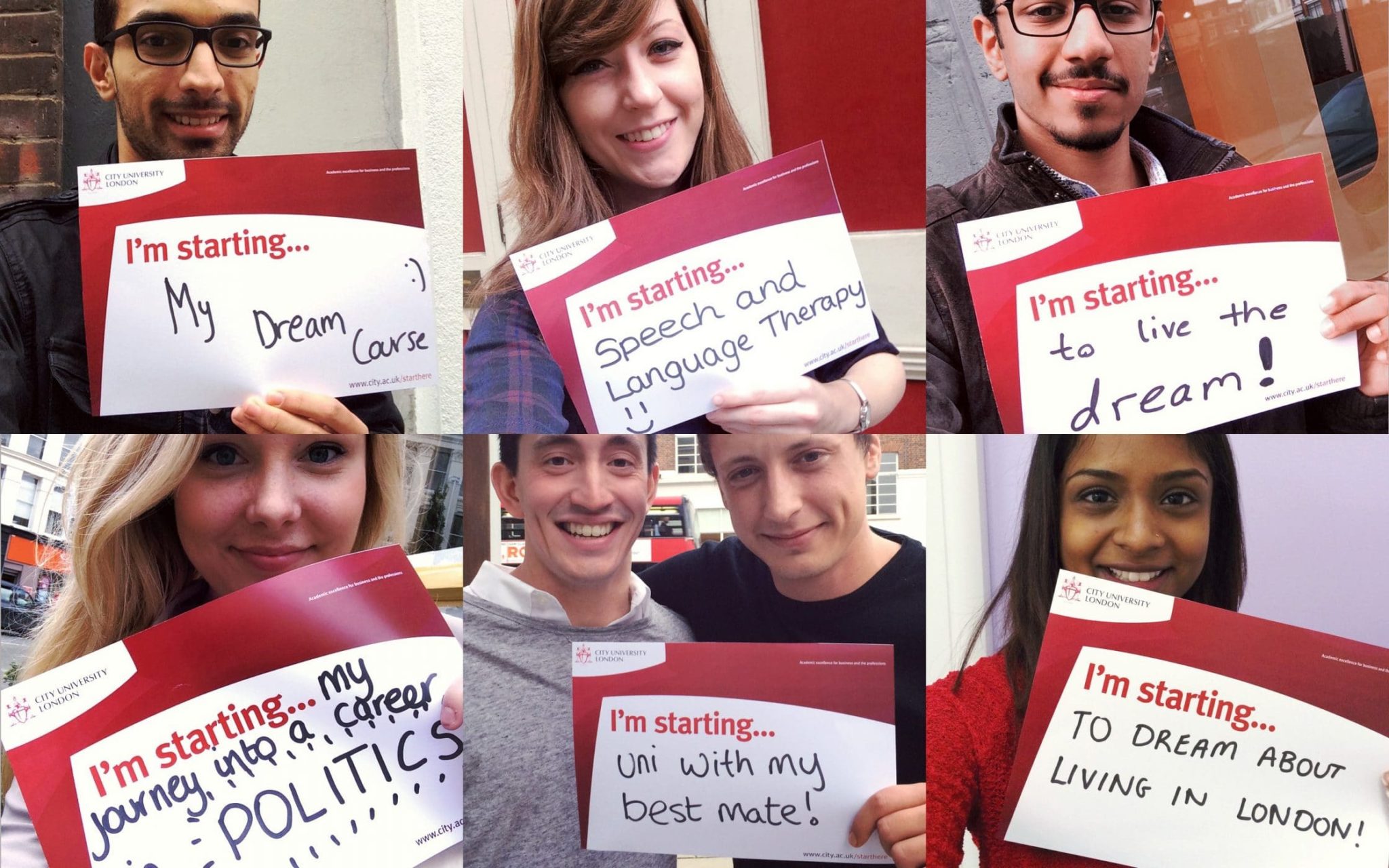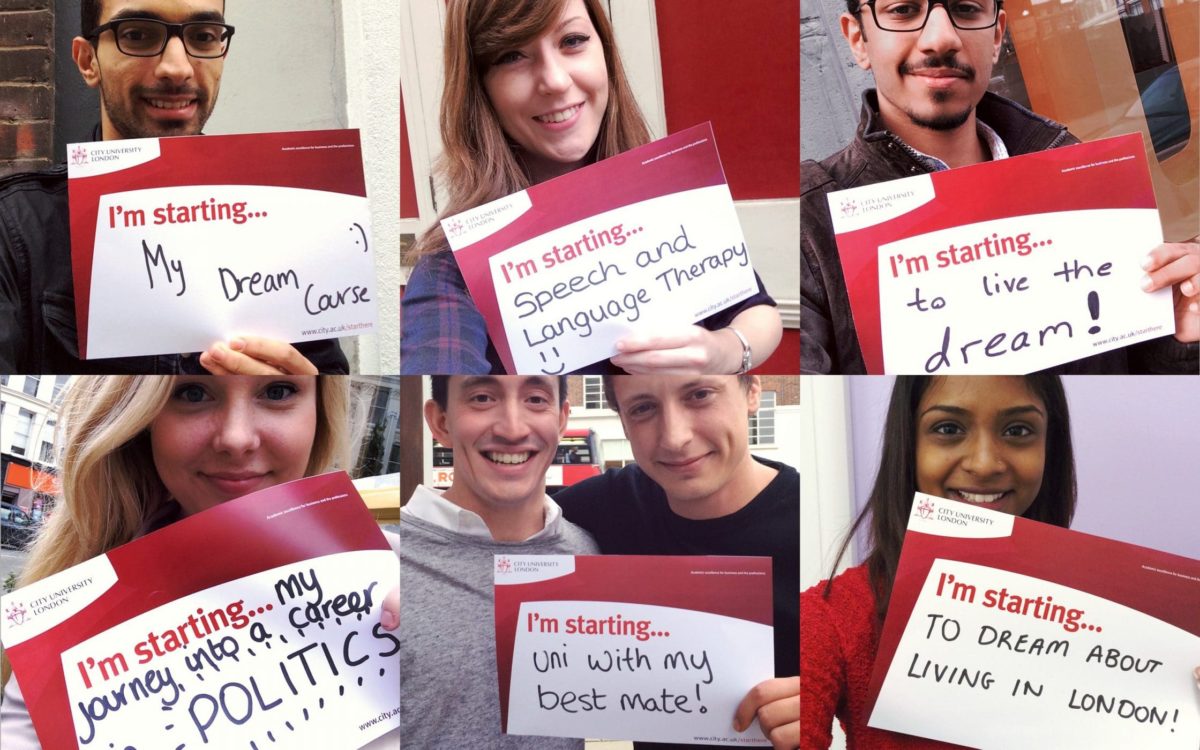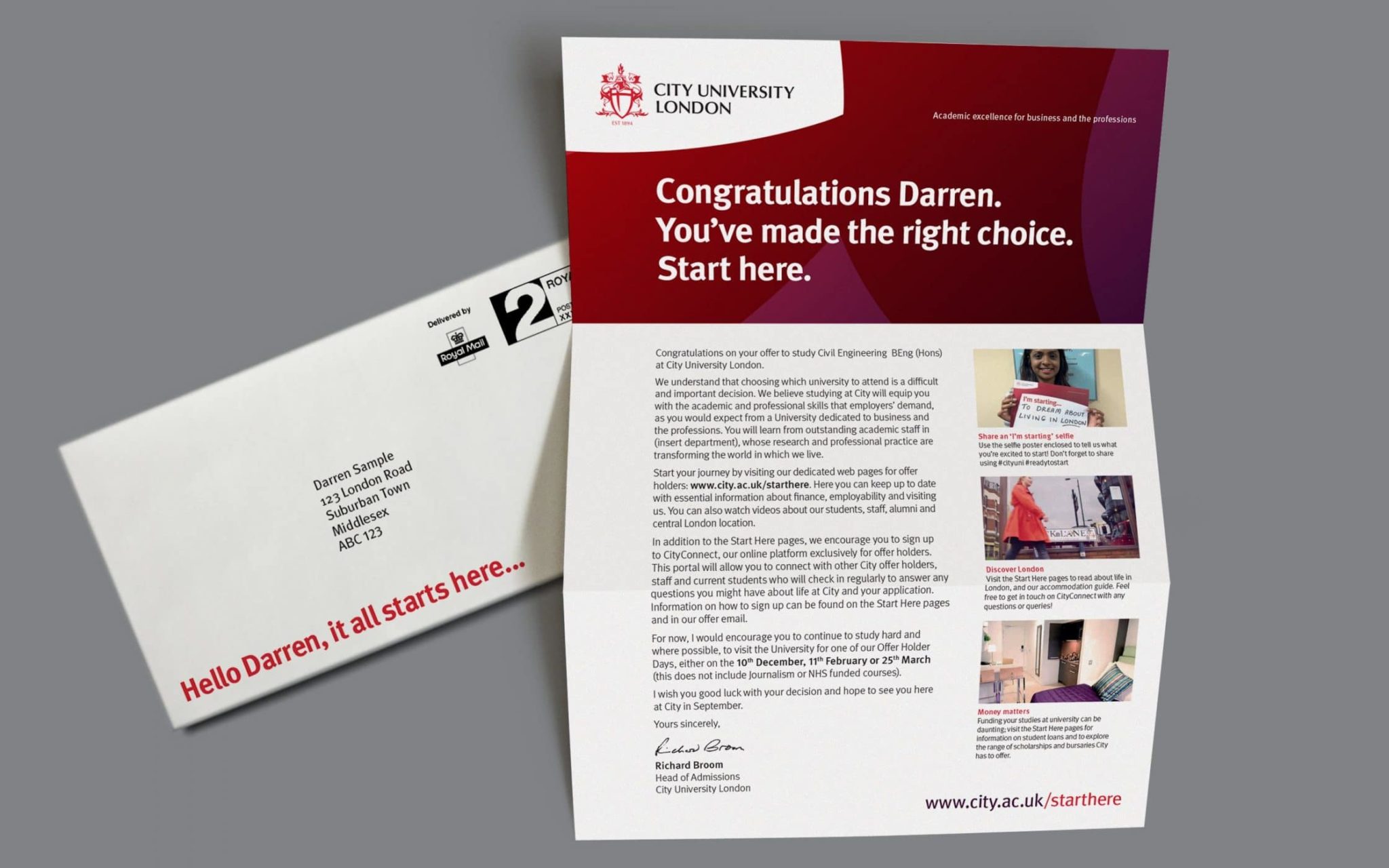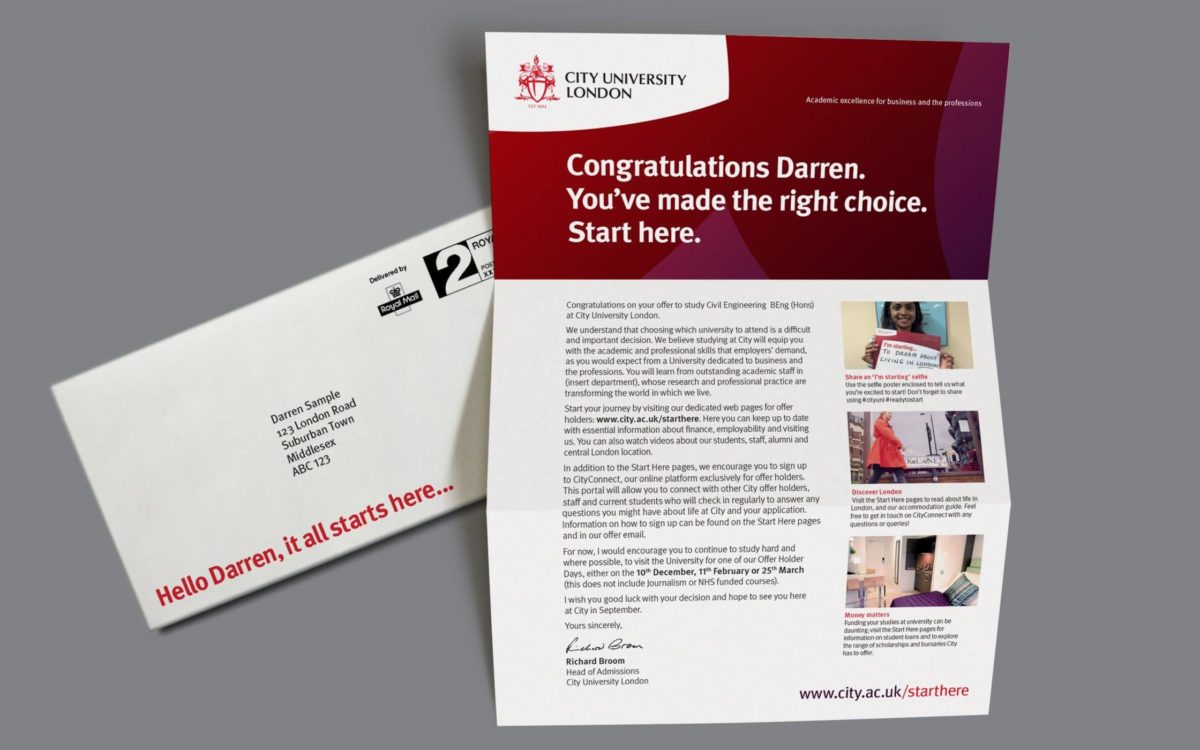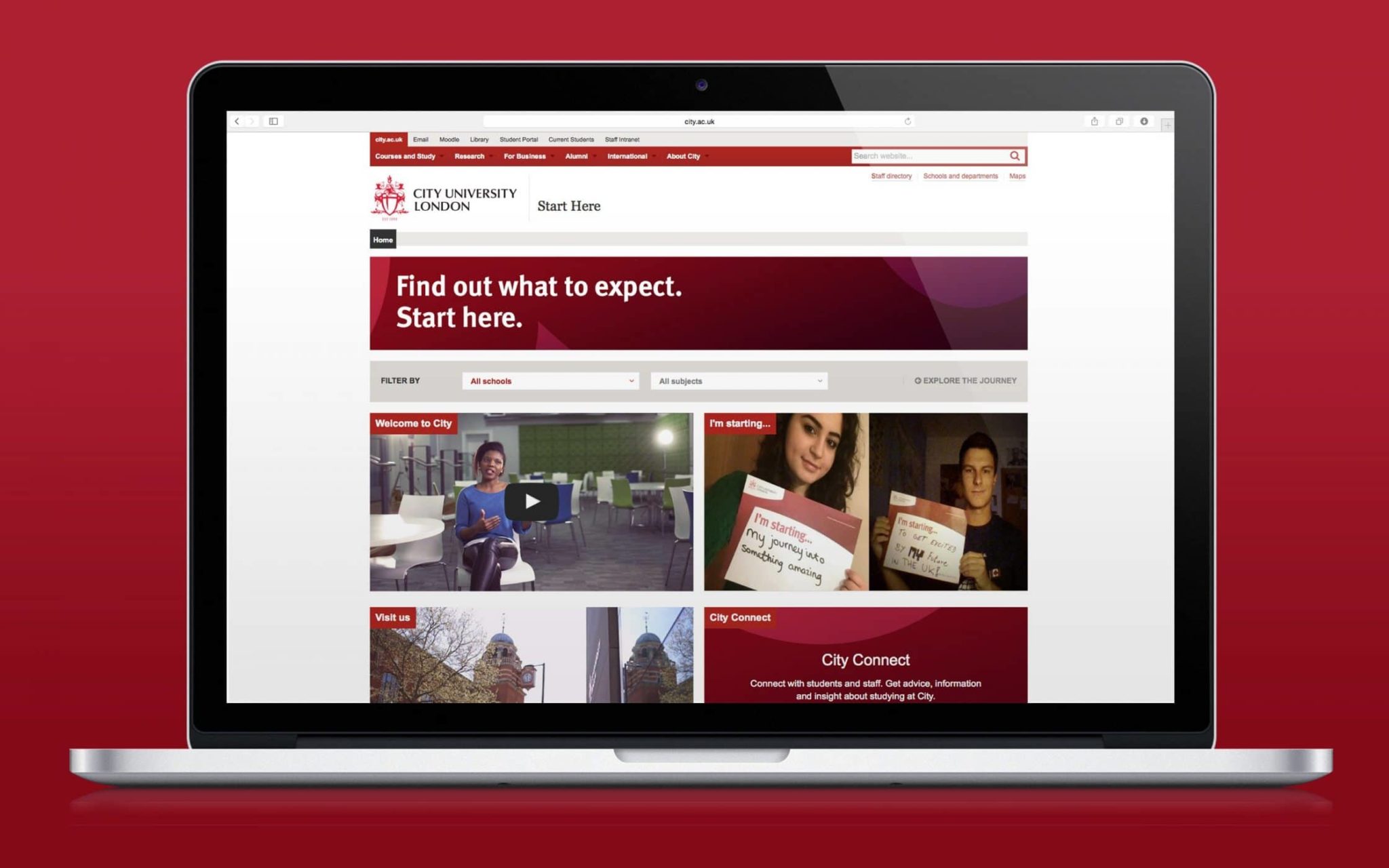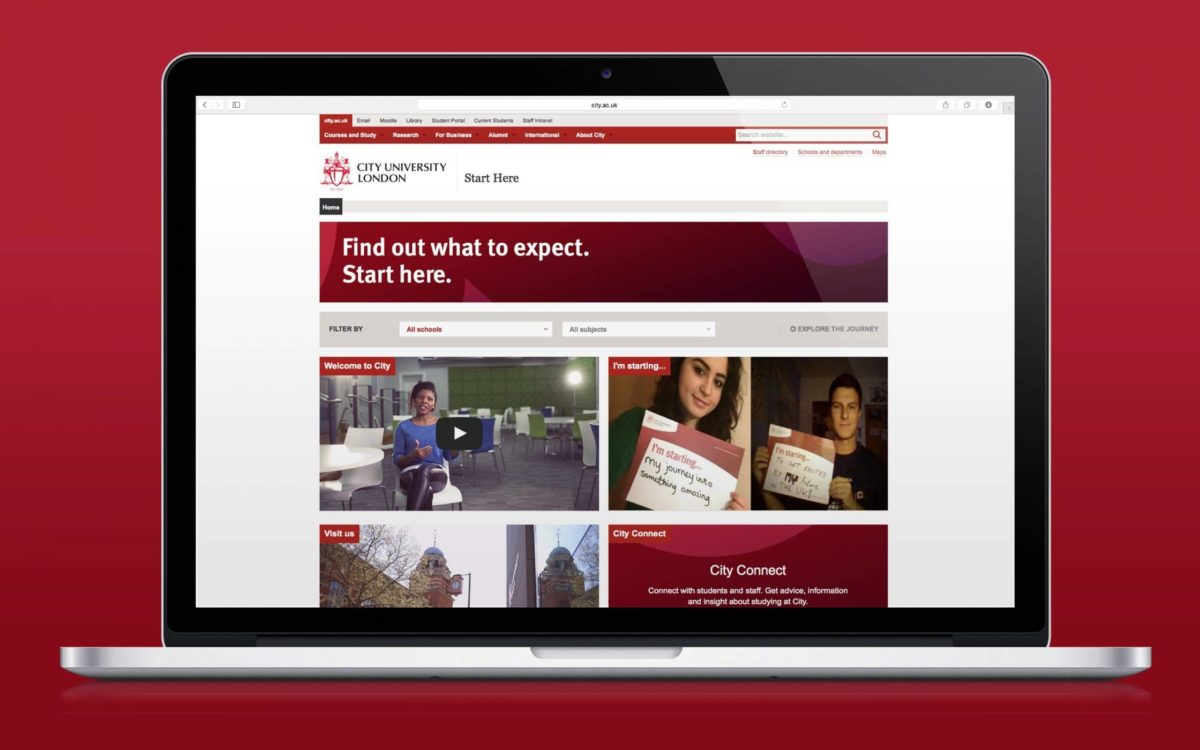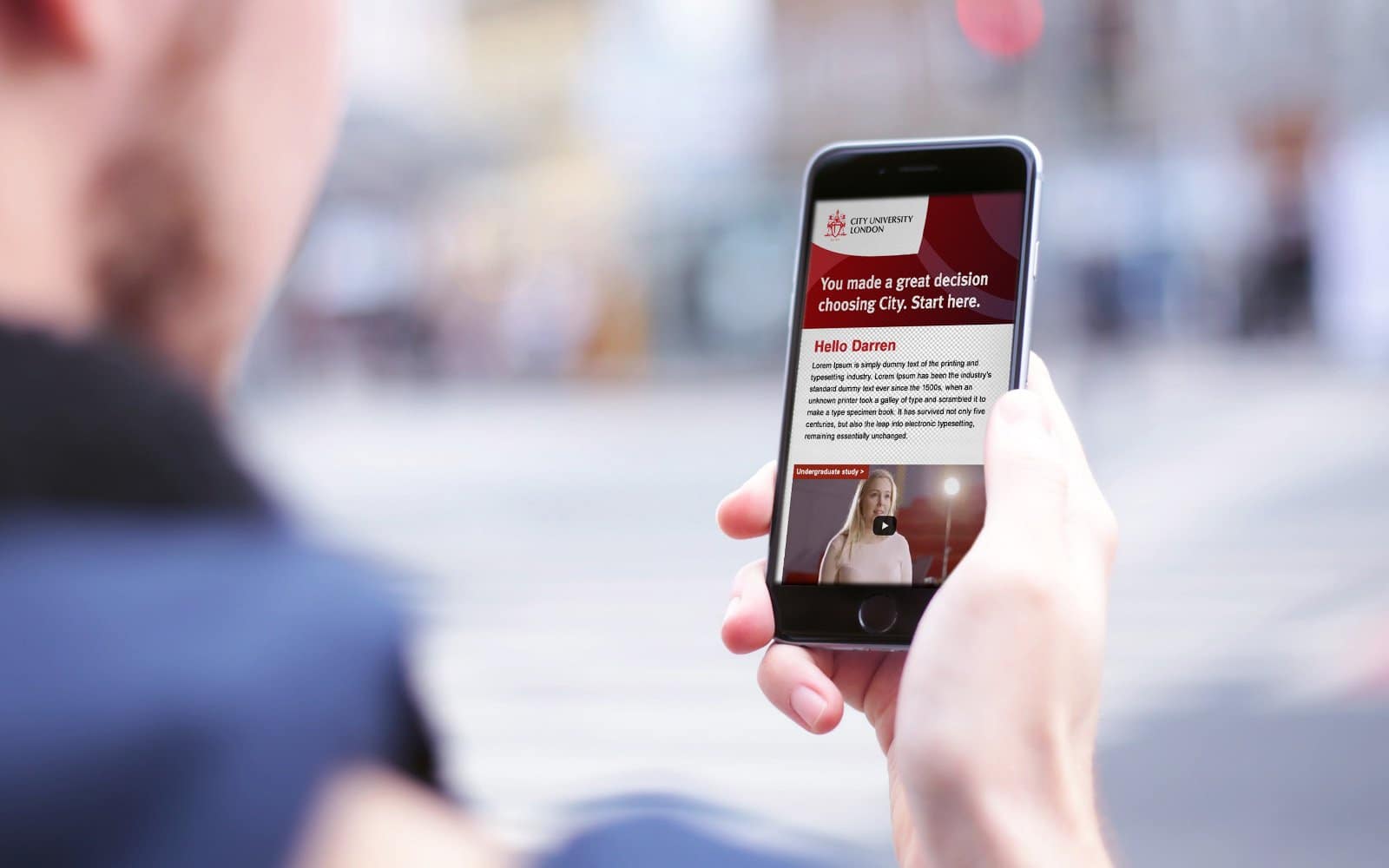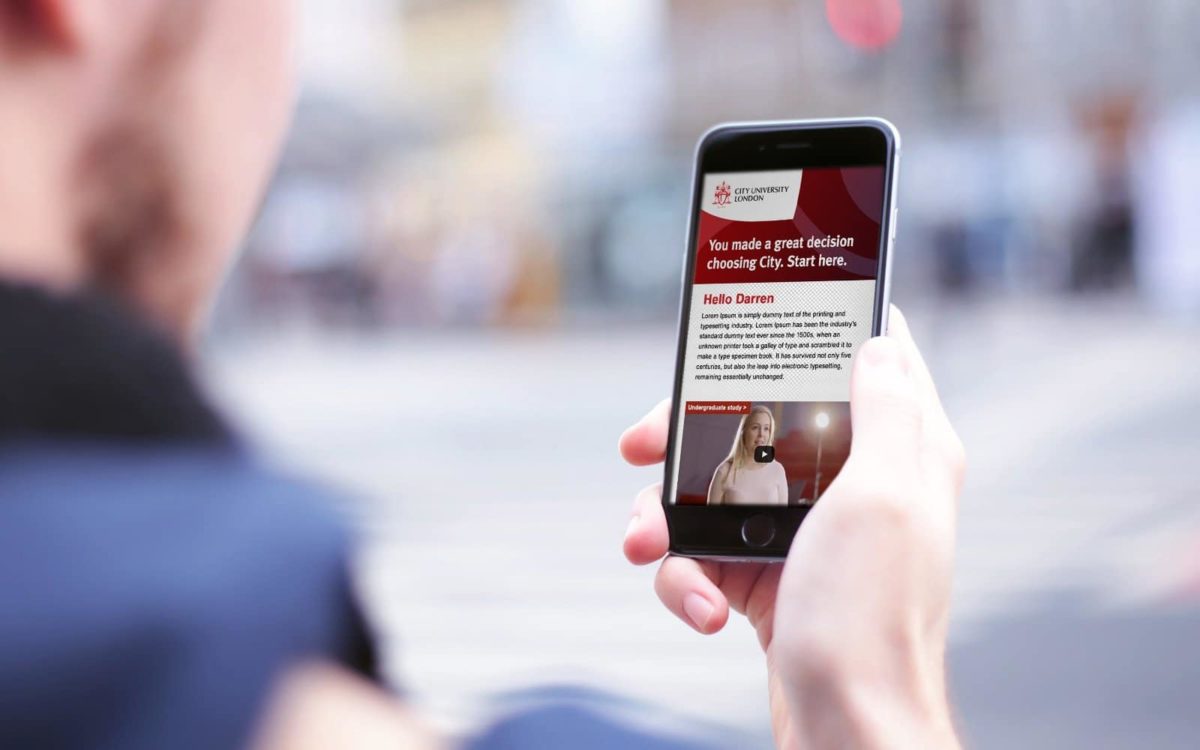 Overview
'Start here' is an integrated student recruitment campaign that is helping to engage prospective students and showcases the achievements of former graduates. The initiative aims to address the University's perceived lack of identity and sense of community among prospective students.
By identifying key objectives, Fabrik – an established creative design agency based in London – was briefed to develop an integrated campaign to bring all stages of the undergraduate recruitment cycle into one consistent tone, and to keep them engaged as they lead up to their start date at City University.
Outcome
With a myriad of information to communicate, email was the chosen channel for delivery. With students joining at different times in the cycle, Fabrik proposed a solution that meant key campaign messages would be posted online, using a simple portal. This meant every student who viewed the portal would see the same information no matter when they joined.
The campaign creative has been applied to various communication channels and rolled-out across the student recruitment cycle. Presently, the campaign is mid-cycle and demonstrating encouraging signs of return on investment.
An impressive set of figures indeed!
What we did
Campaign concepts
Design development
Electronic and print
Website pages
Kind words
We worked with the team at Fabrik to improve our engagement with undergraduate offer-holders. After consultation, what we got was a clear and creative concept, focussing on innovative online activity and social engagement.

Dominic Davis
Head of Undergraduate Marketing & Recruitment