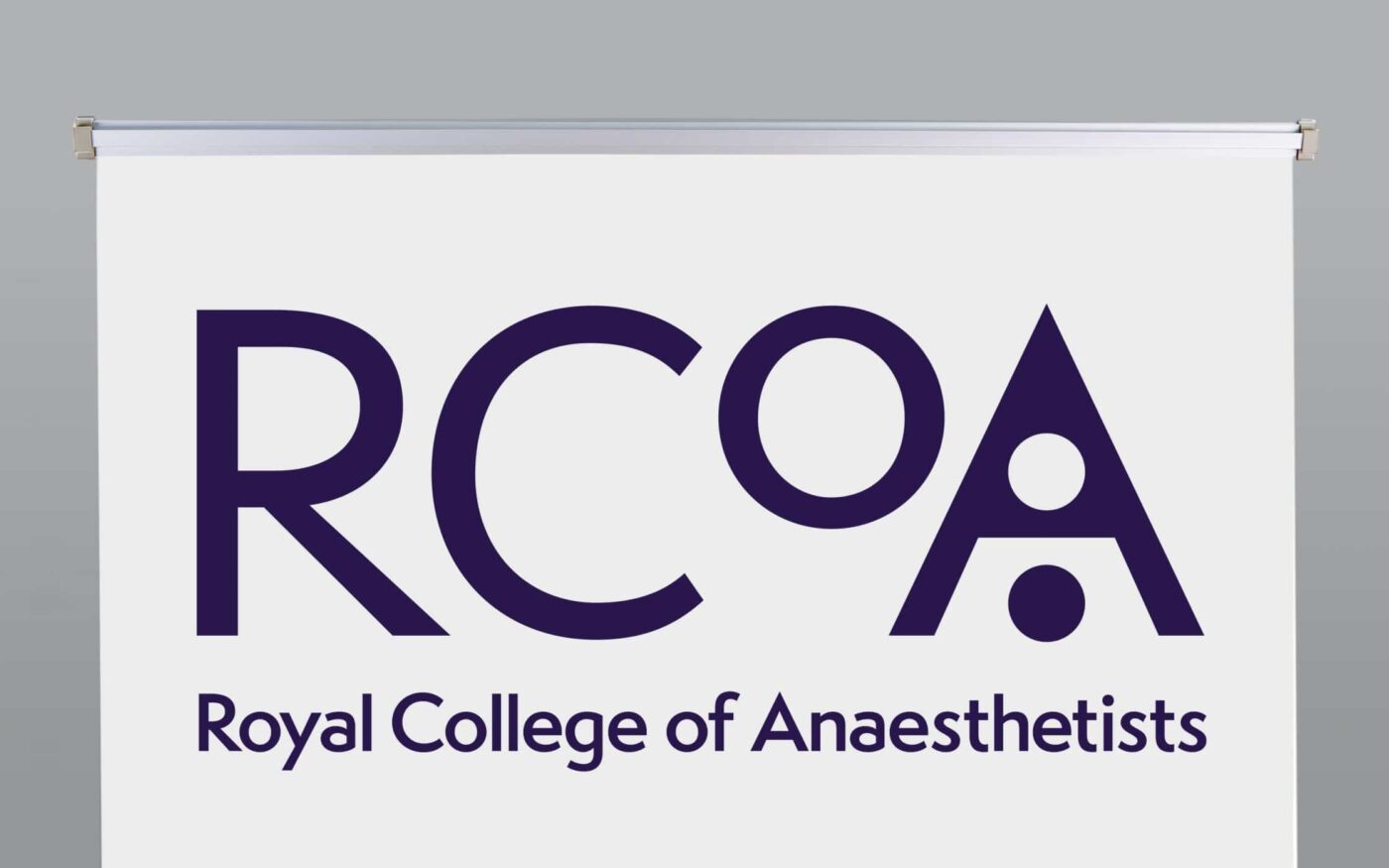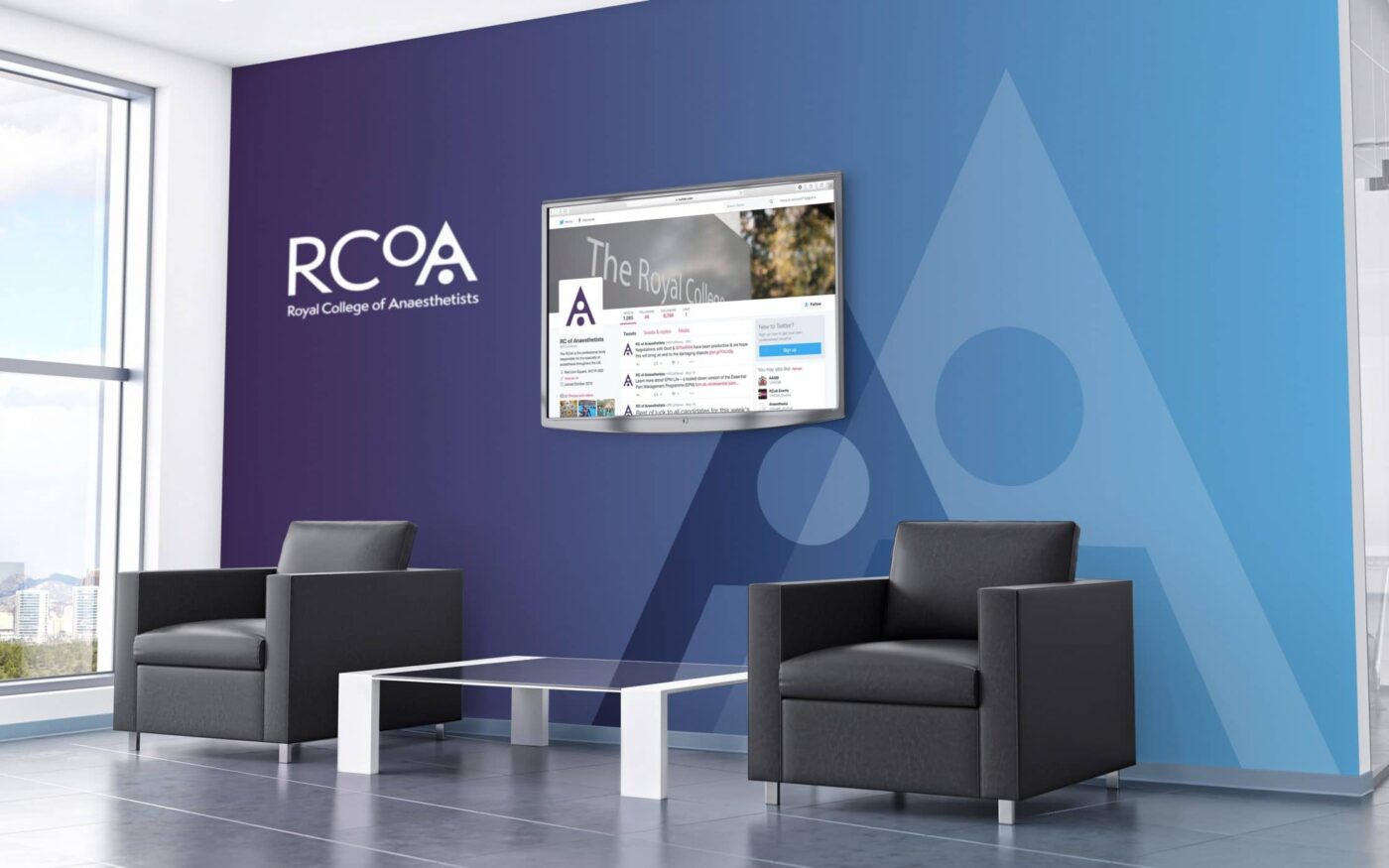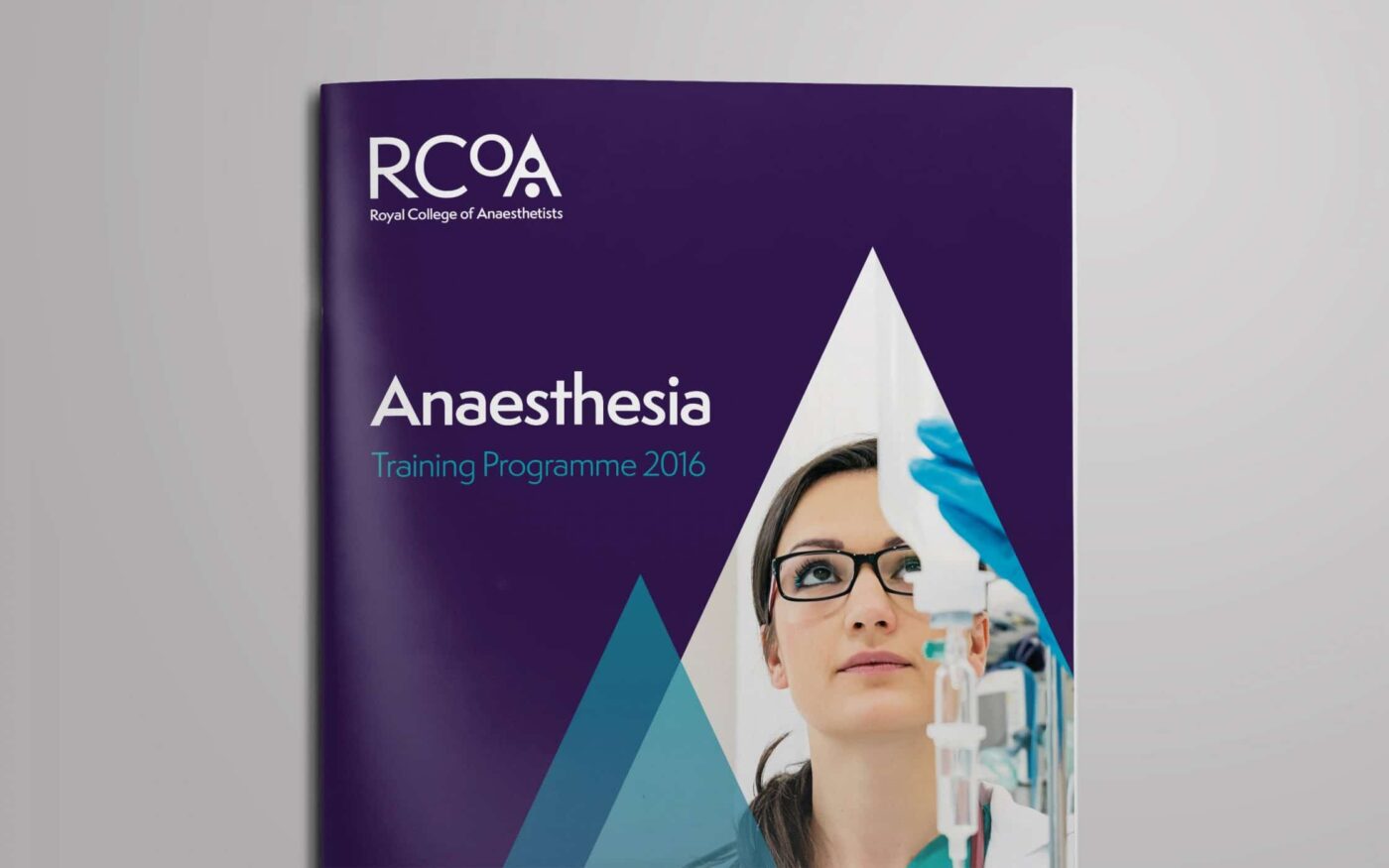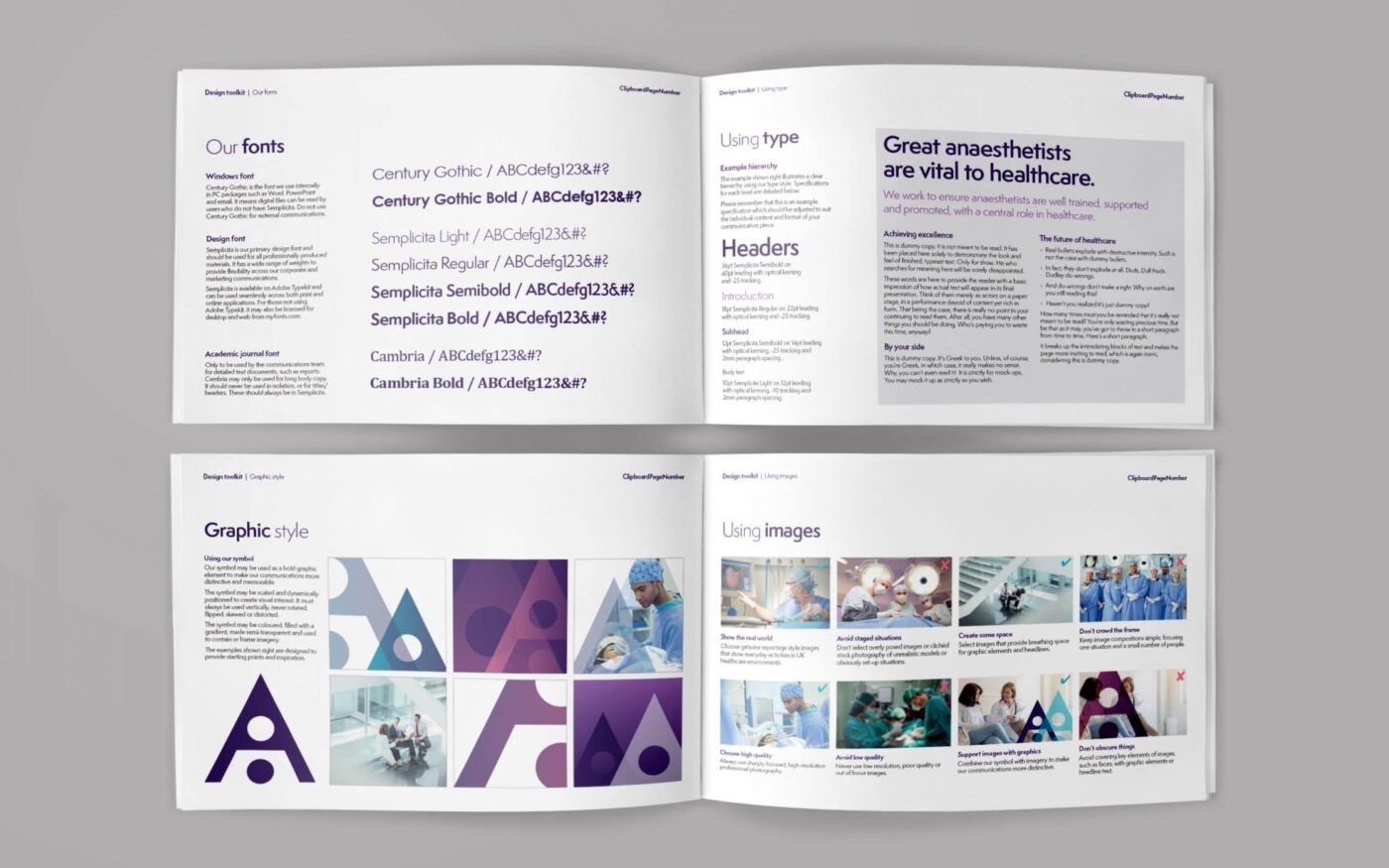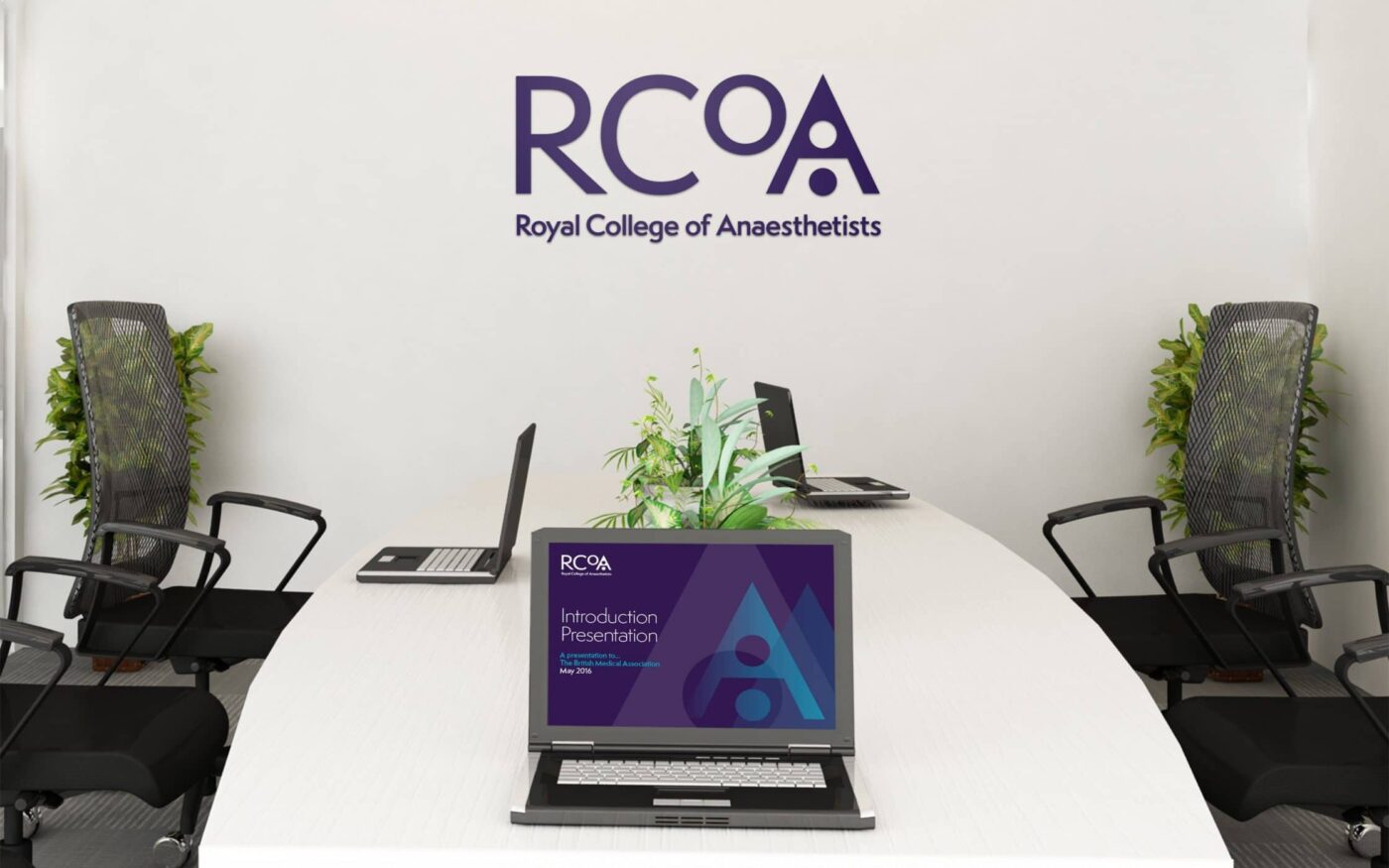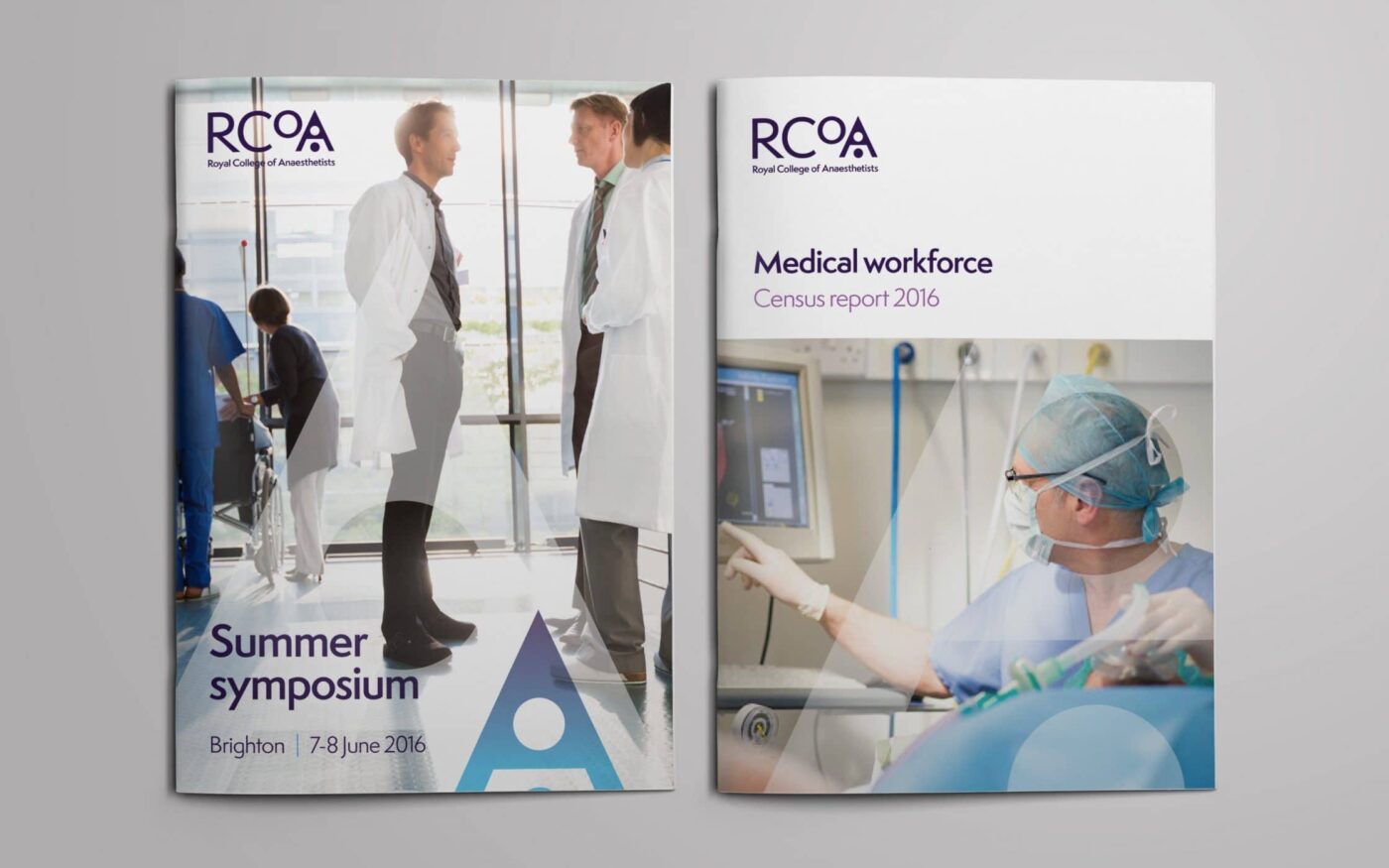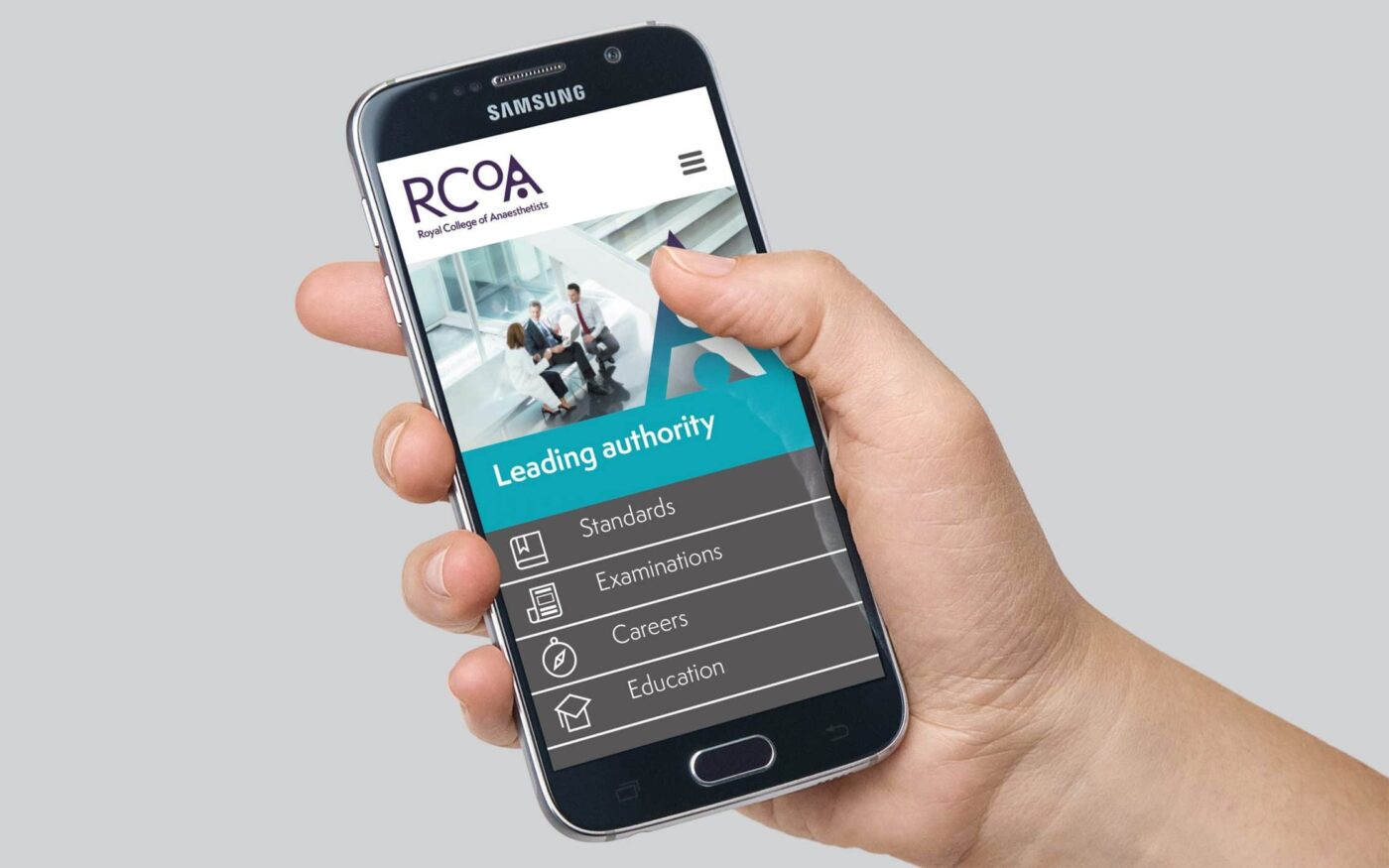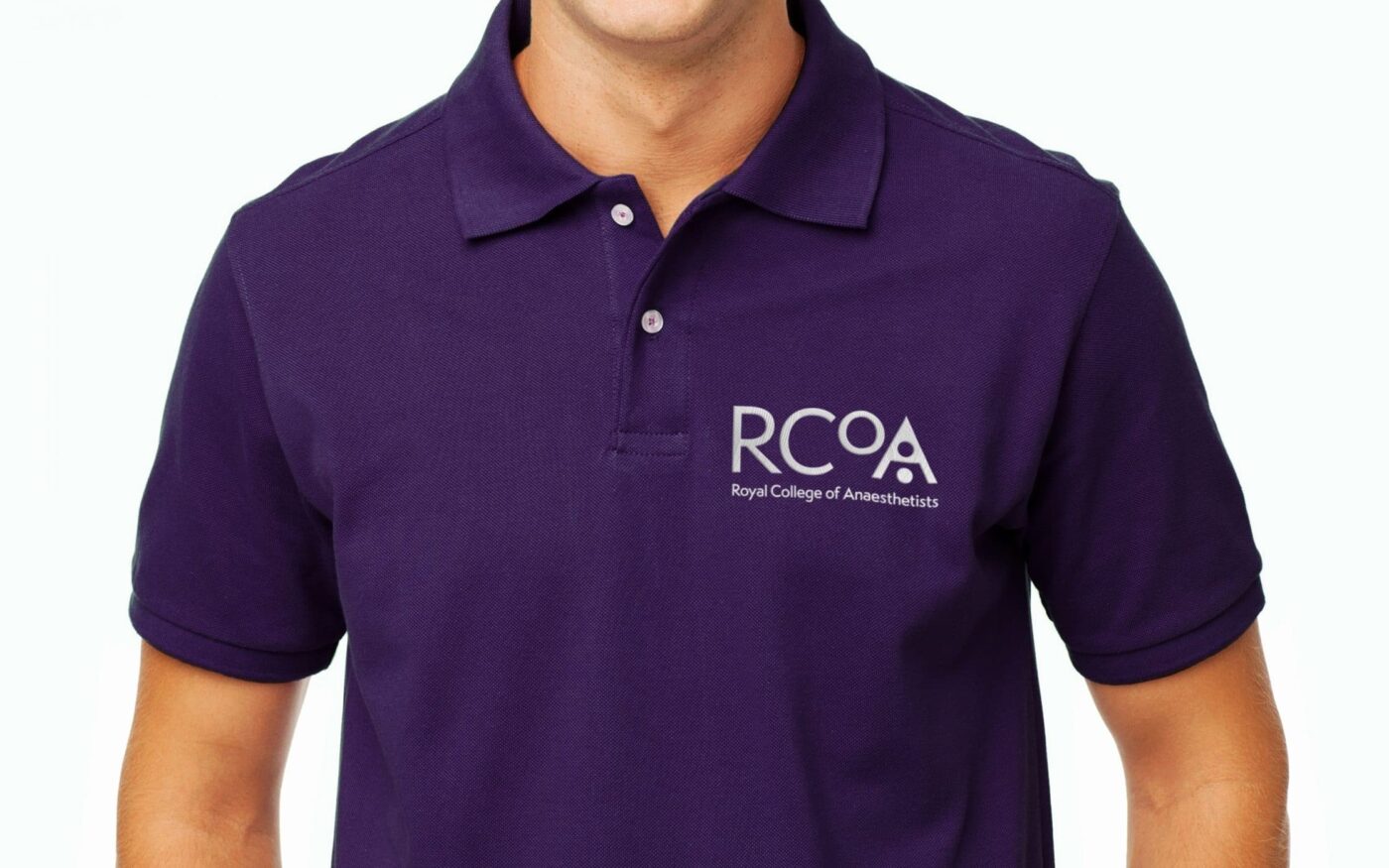 Creating a modern, bold new brand identity for the Royal College of Anaesthetists.
Overview
The Royal College of Anaesthetists (RCoA) is the professional body representing the speciality throughout the UK. Within the NHS, anaesthesia is the largest hospital body speciality. Granted its charter in 1992, the RCoA is one of the most recent medical royal colleges, with members working at the cutting edge of healthcare and technology. During 2016 the RCoA embarked on a review of its positioning, brand strategy and visual identity. Managed by Fabrik.
At the heart of the brand review was uncovering precisely what type of organisation the RCoA wanted to be. And making the case for change, to ensure its stakeholders were part of that journey. To achieve this we mapped out the tangible and emotional territory the RCoA brand occupies. Research, analysis of documentation, meetings, workshops and one to one interviews led us to some interesting conclusions. While our aim was to raise the aspirations of RCoA fellows, members, staff and stakeholders and feed their input into the brand strategy.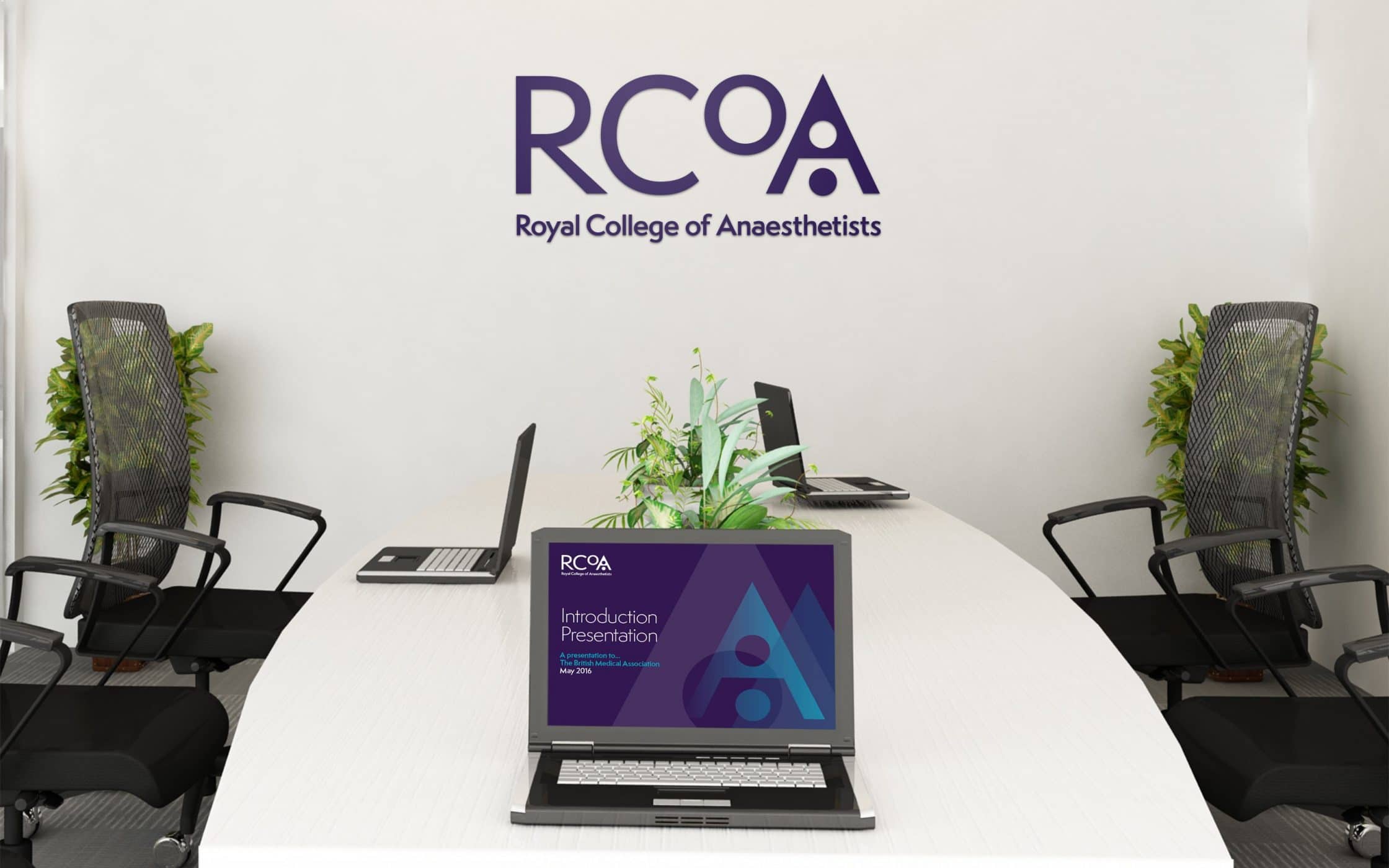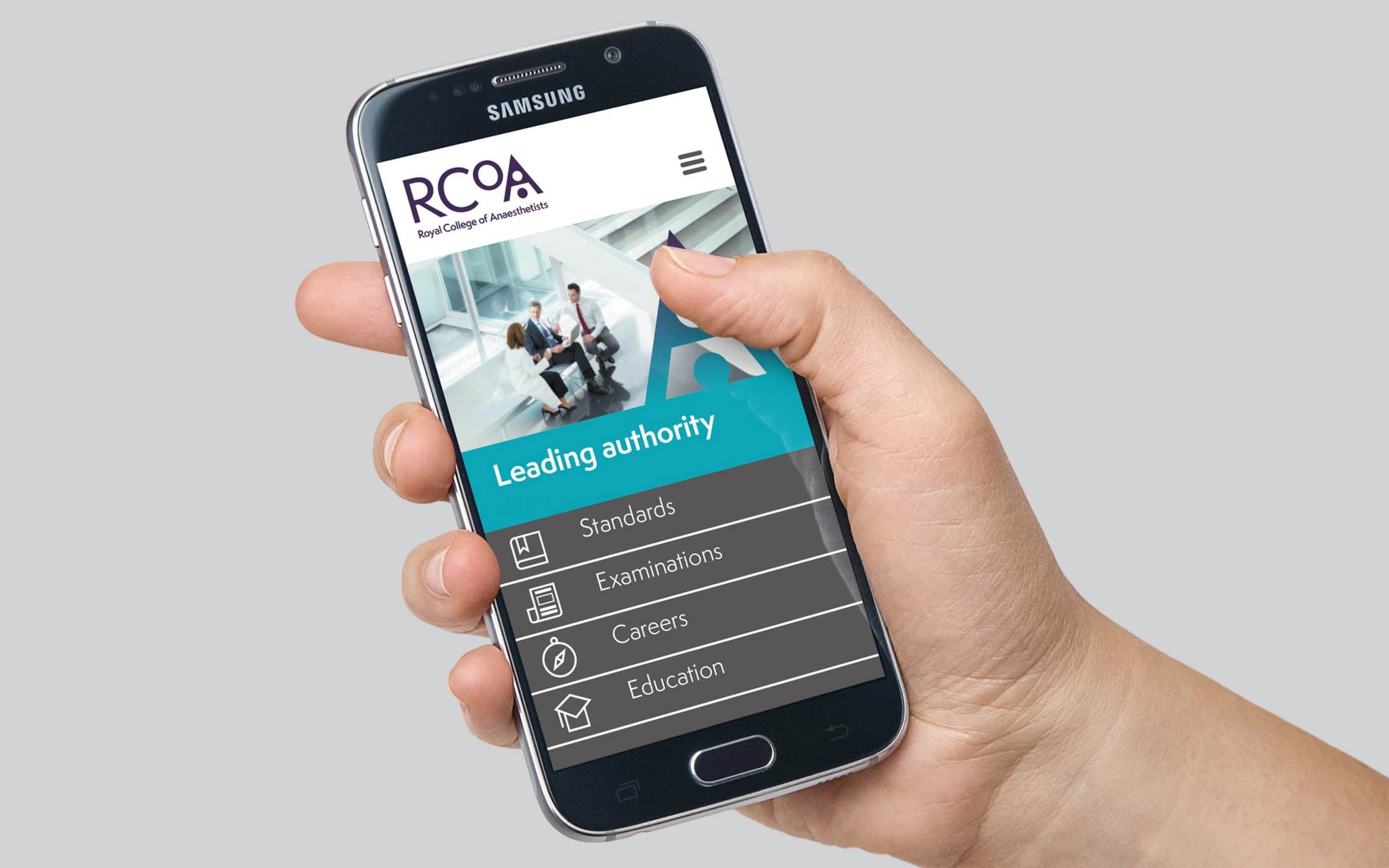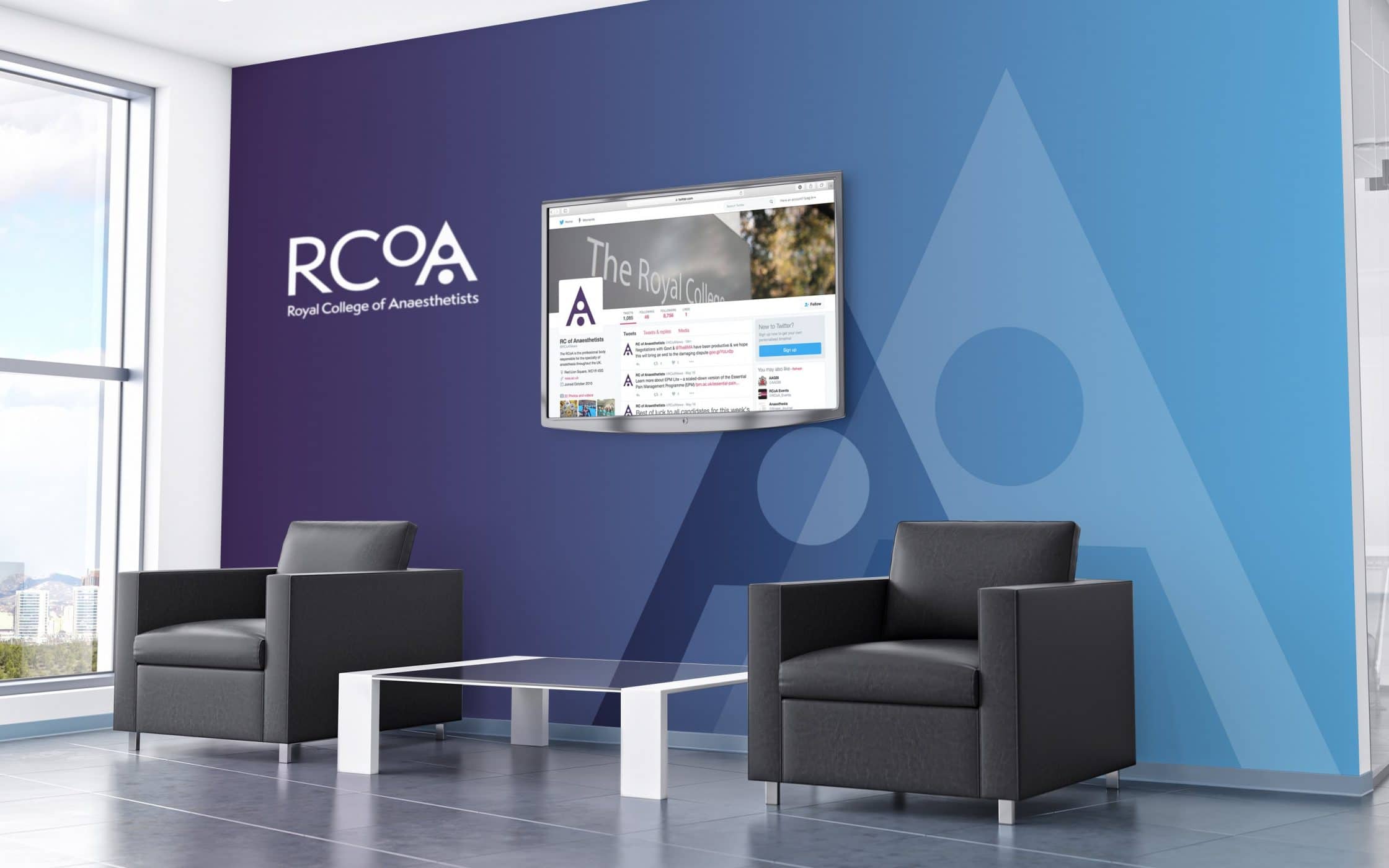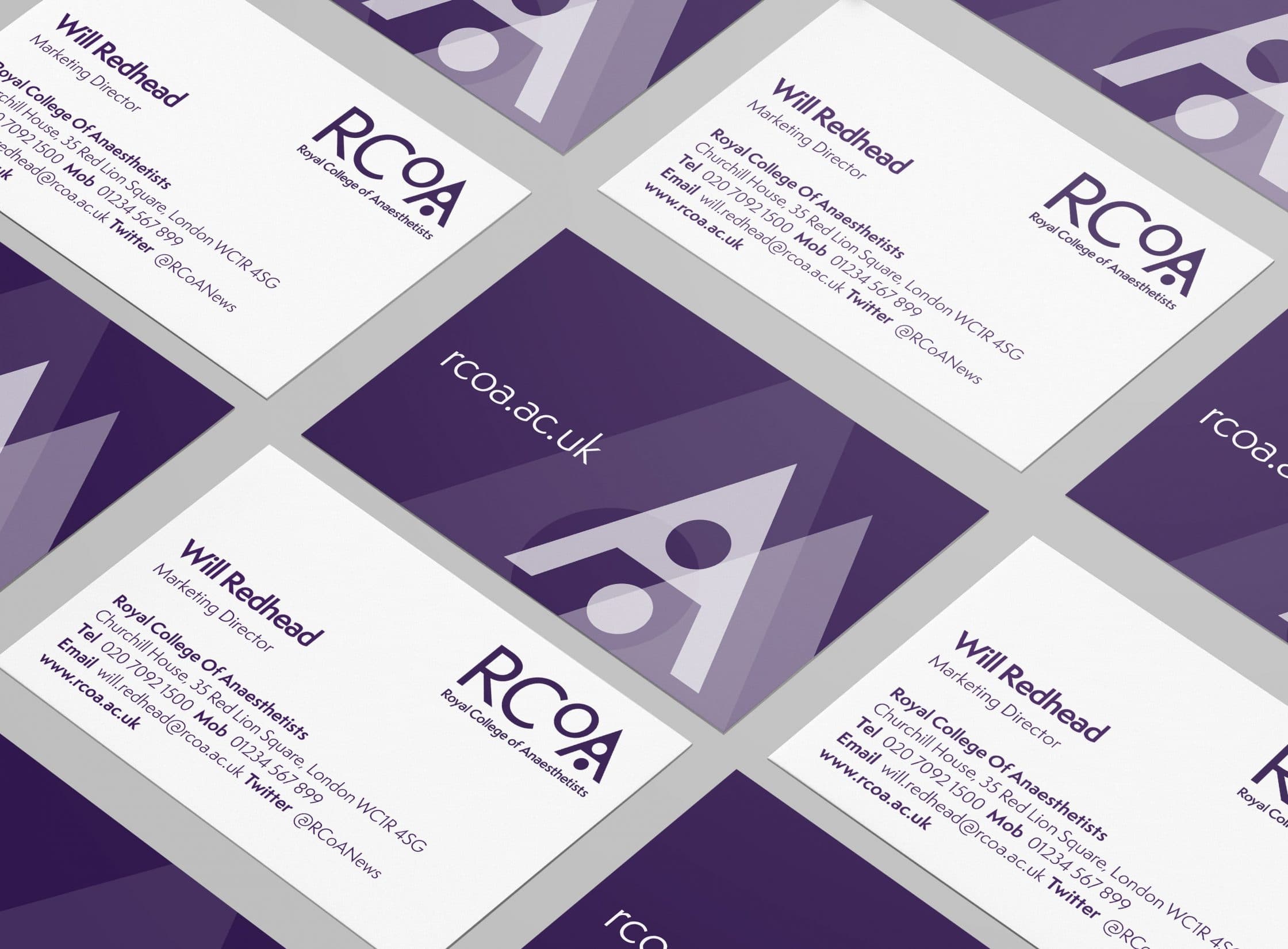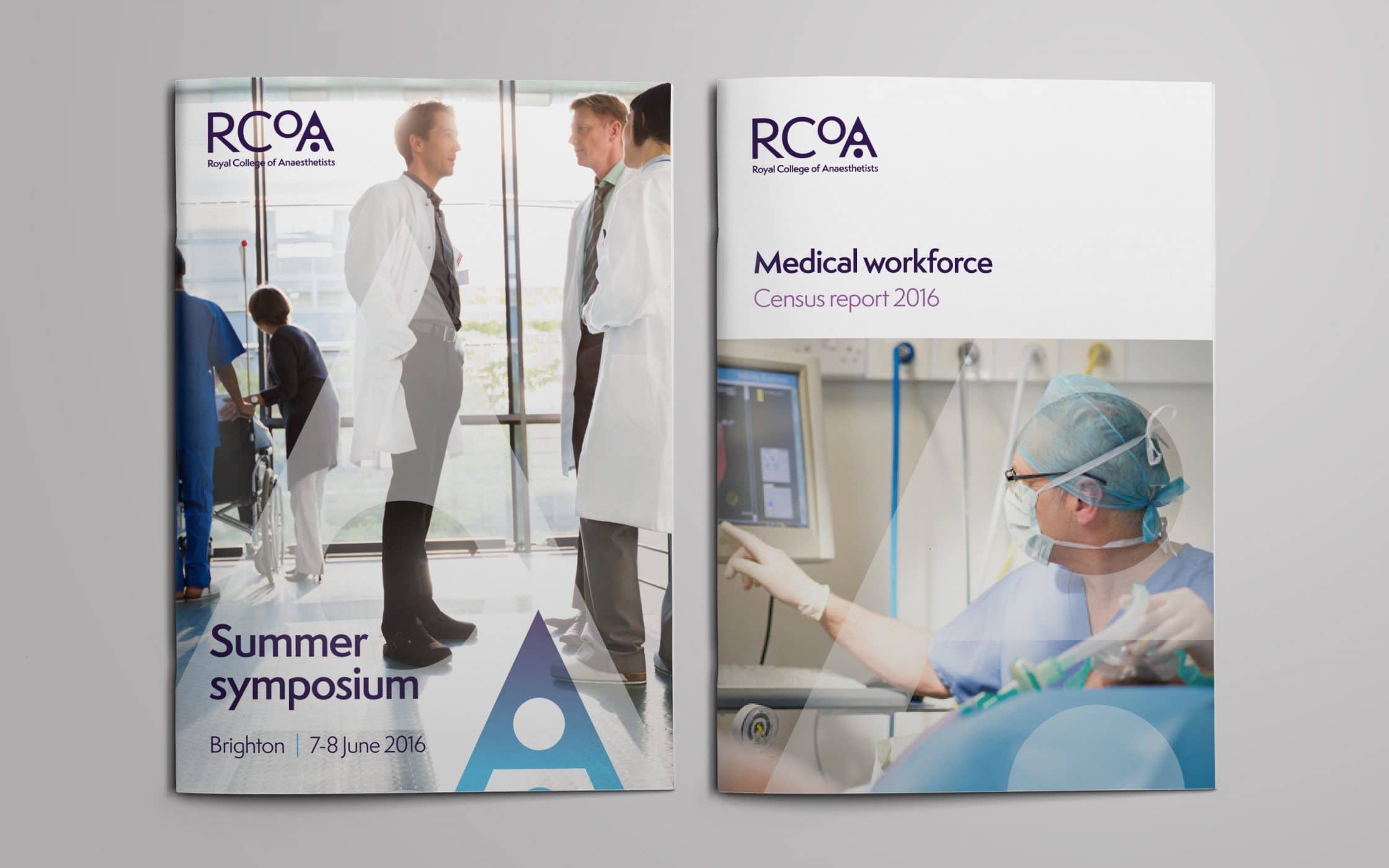 Outcome
Fabrik positioned the RCoA as the leading authority on the science and practice of anaesthesia. A modern, forward-thinking, organisation with substance, that plays a central role in the future of healthcare, in the UK and overseas. We devised a personality for the College that spanned expertise through to ambition, and created a reassuring and inclusive tone of voice.
The symbol is primarily based on a capital A that forms a bold and directional pinnacle. The standalone peak reflects ambition, the pursuit of excellence and a forward-thinking nature. It also contains a graphic device inspired by the relationship between a patient and anaesthetist. Capturing their vital role in healthcare, supportive and always by the patients' side.
The brand toolkit was created with in-house implementation in mind, and covers the essential brand assets basics, along with design templates for screen and print-based application. The document captures the essence of the newly created brand, and provides the RCoA with a means to produce engaging and informative communications for years to come.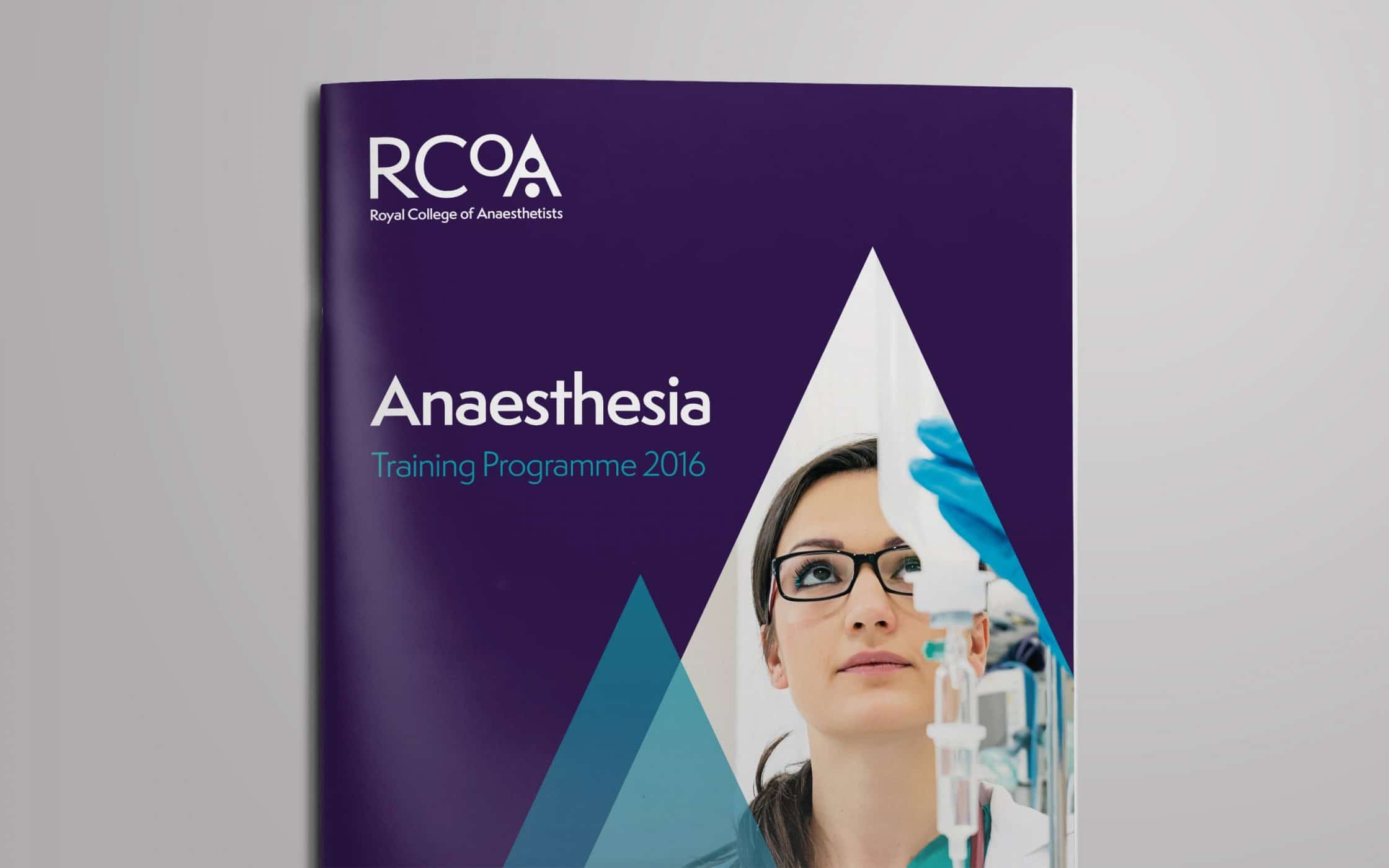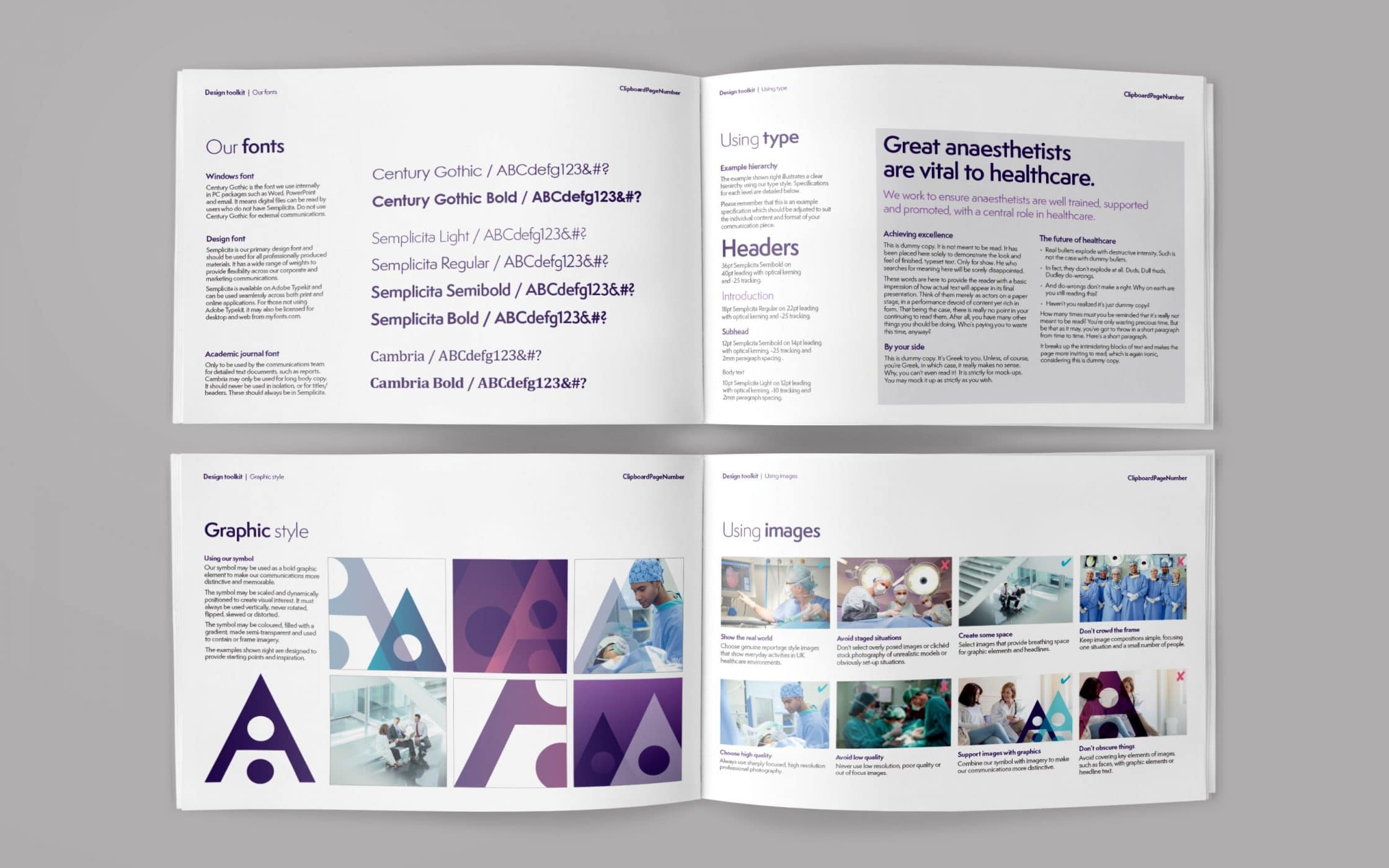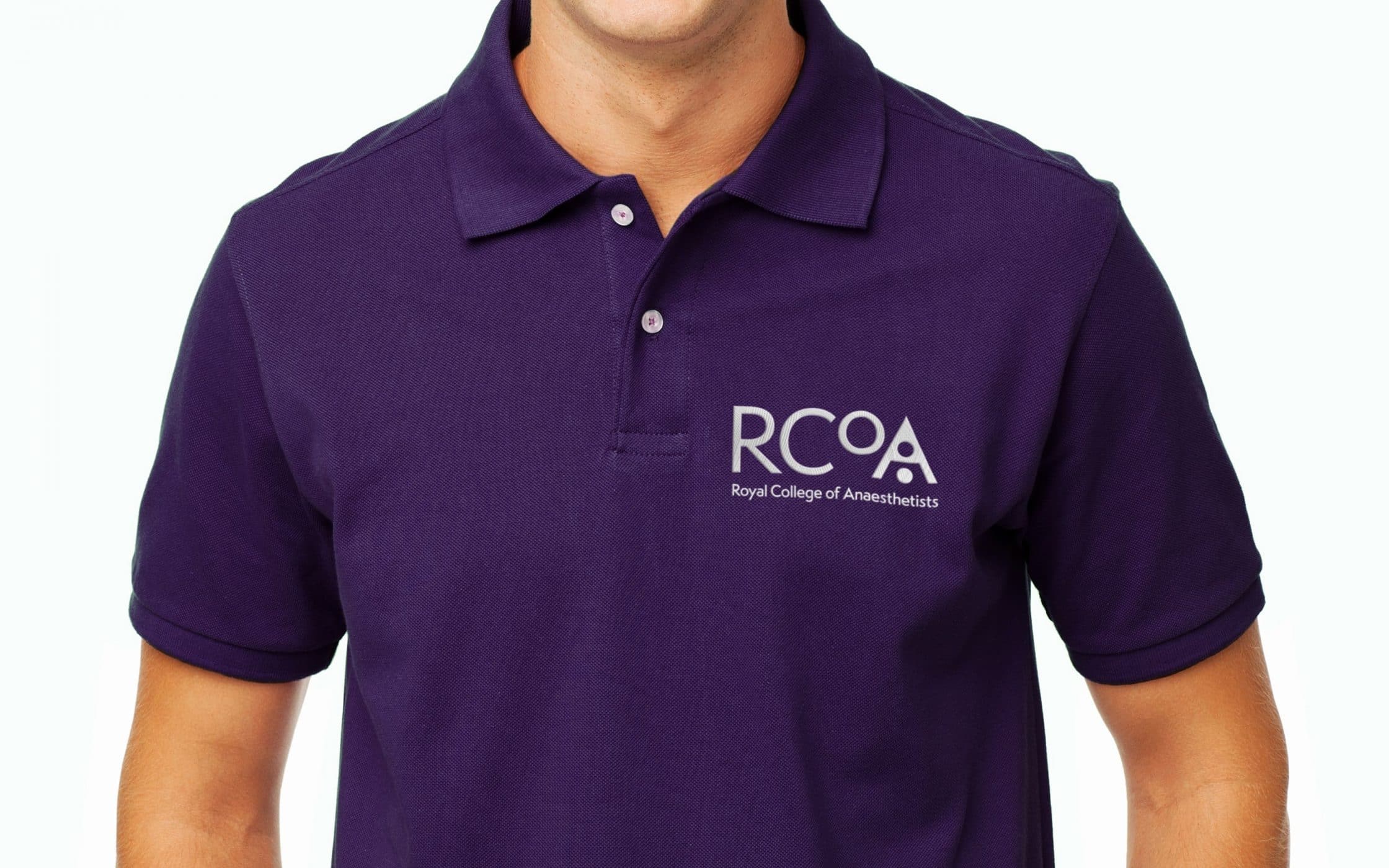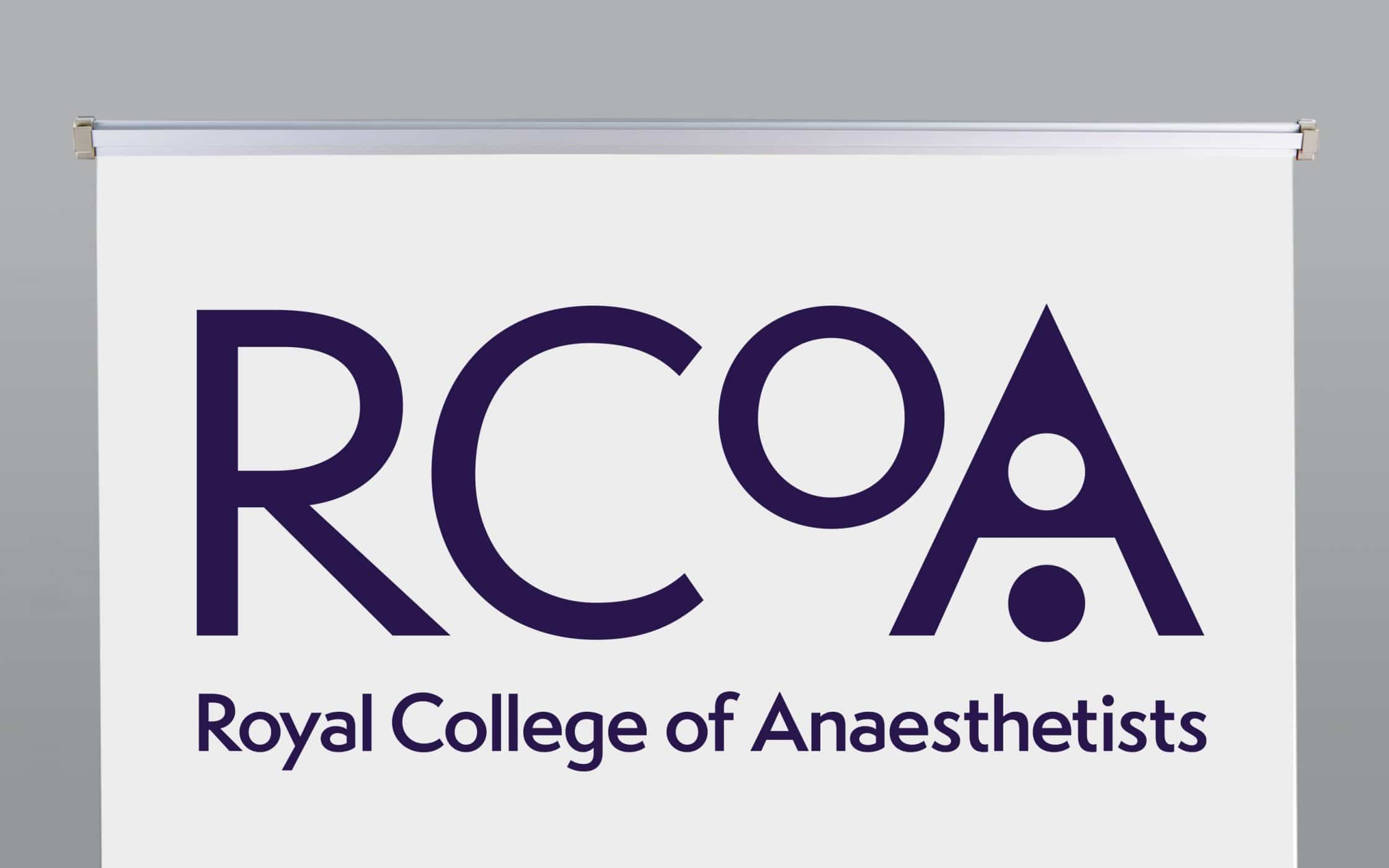 What we did
Research & analysis
Strategy & branding
Logo development
Visual identity
Tone of voice
Identity guidelines
Template design
Tell us about you We dig deep to discover tangible benefits at your brand's heart. We then use insights and ideas to build your brand and shape your reputation. But we always start with a simple question: what do you need?