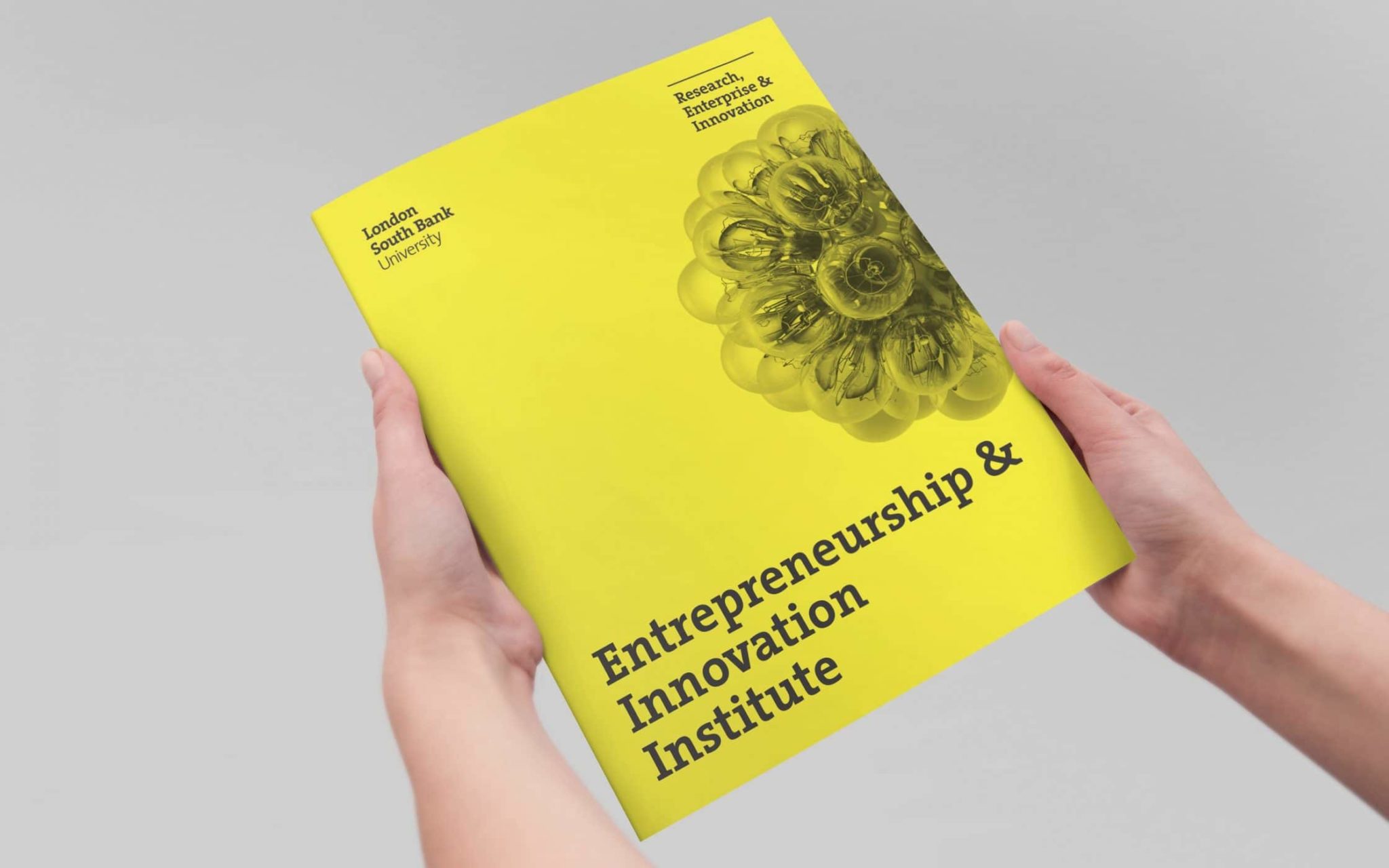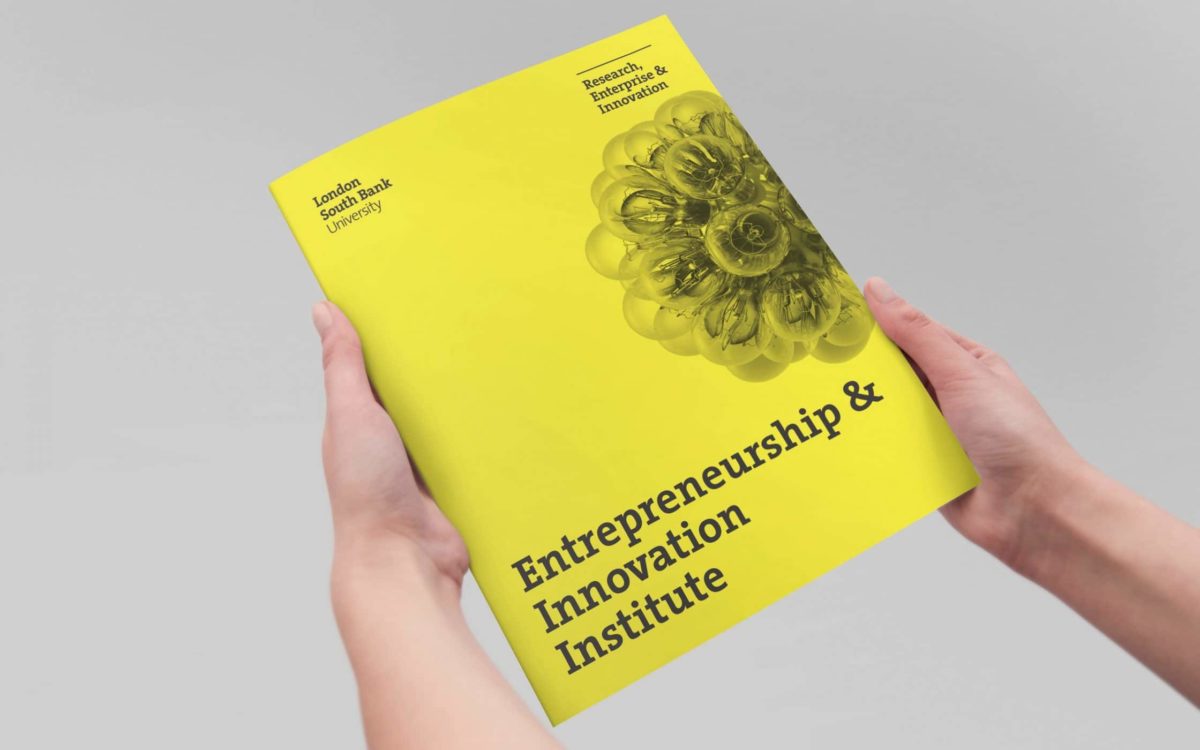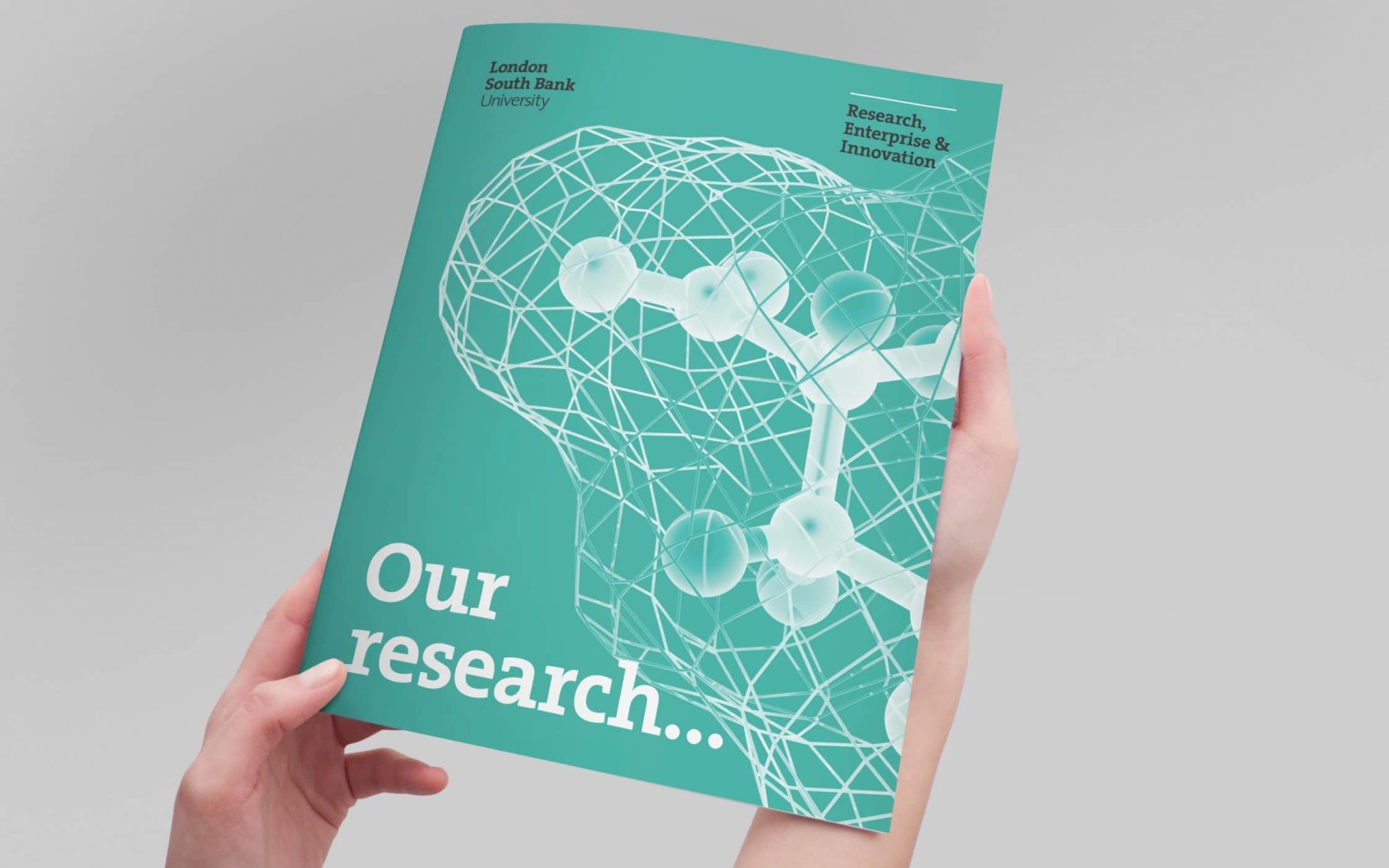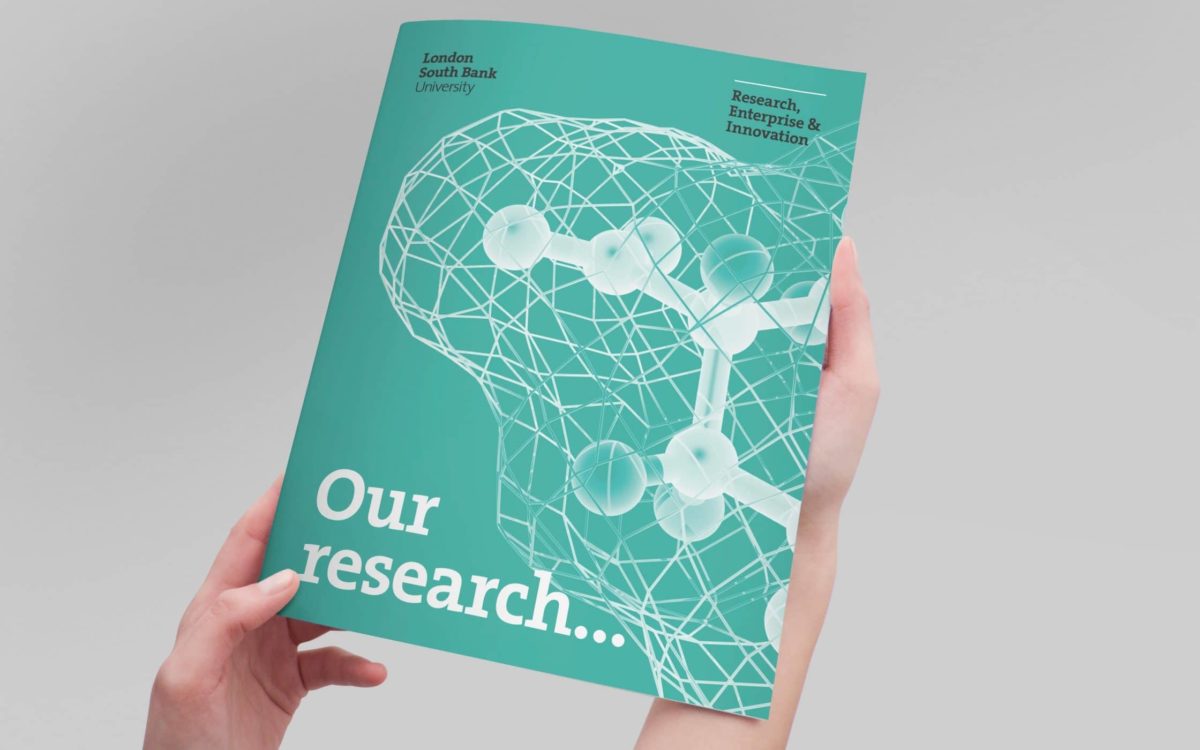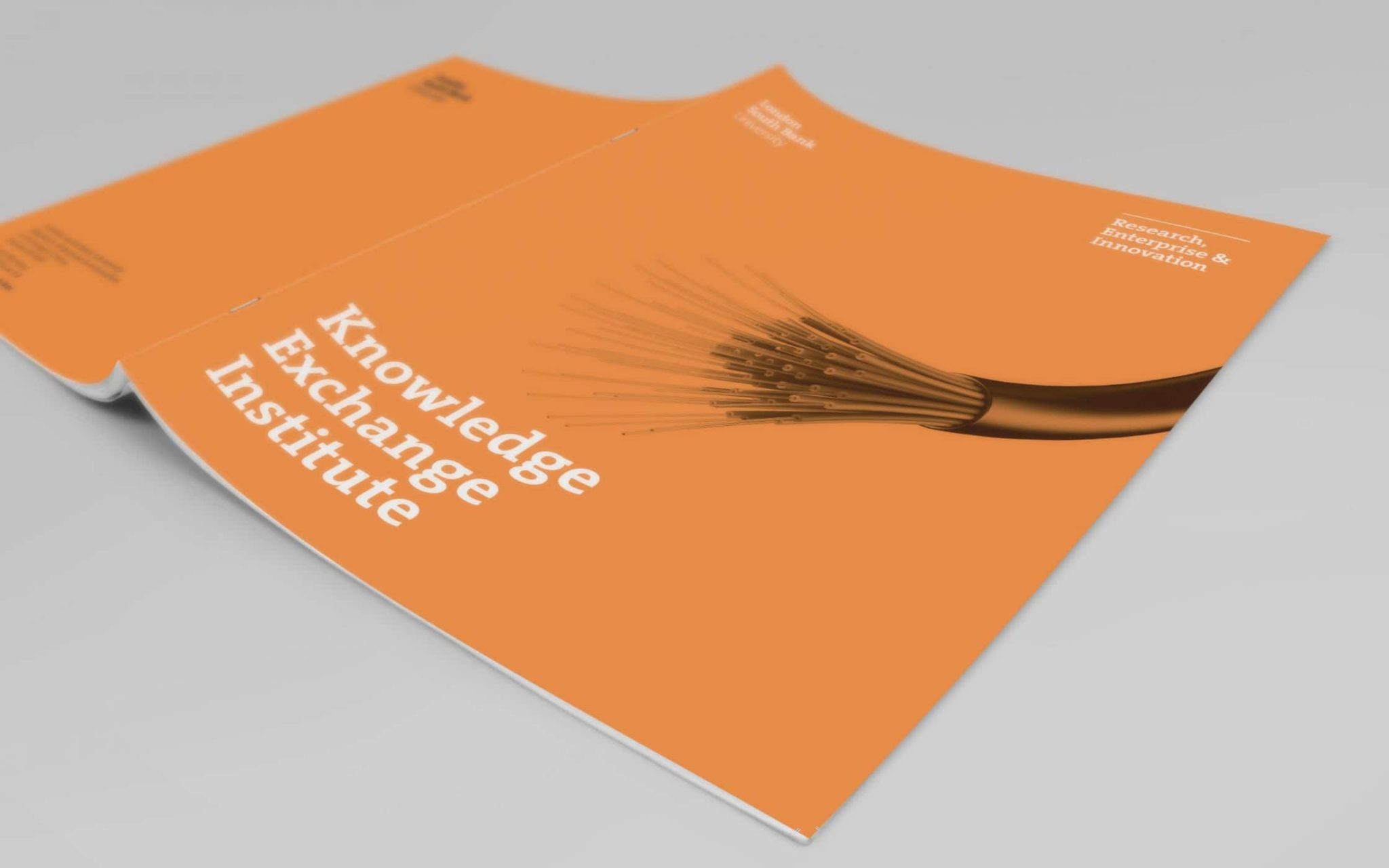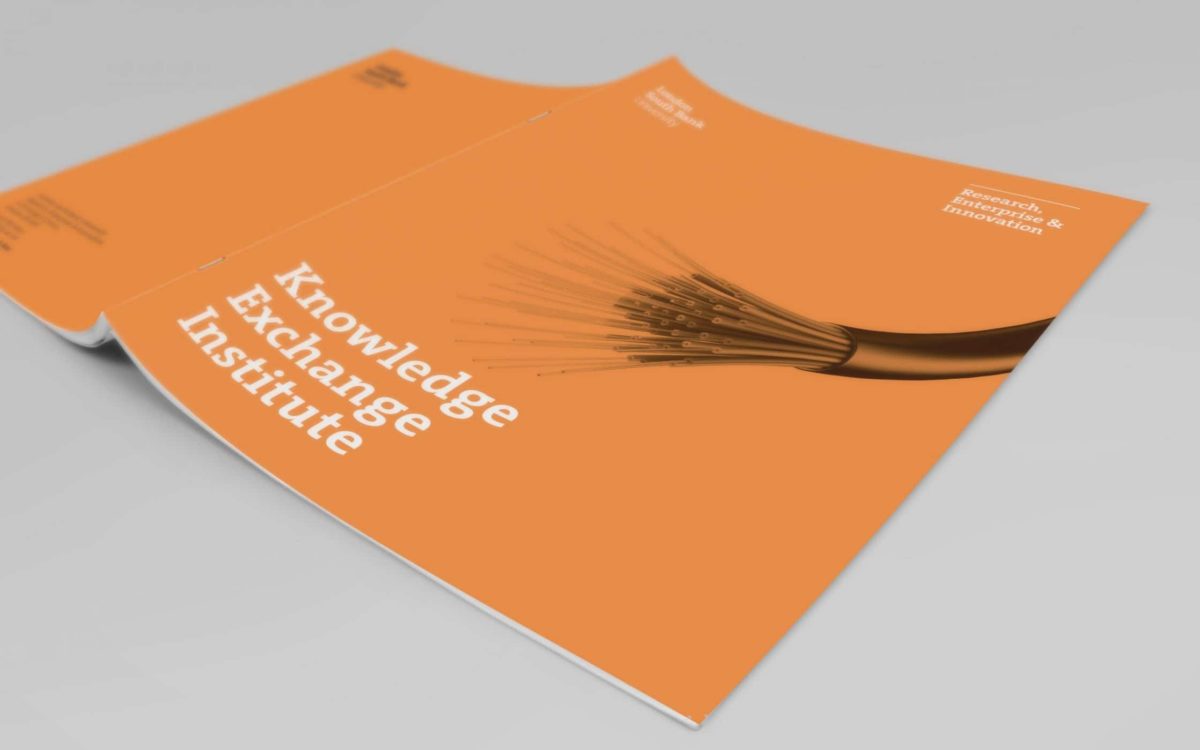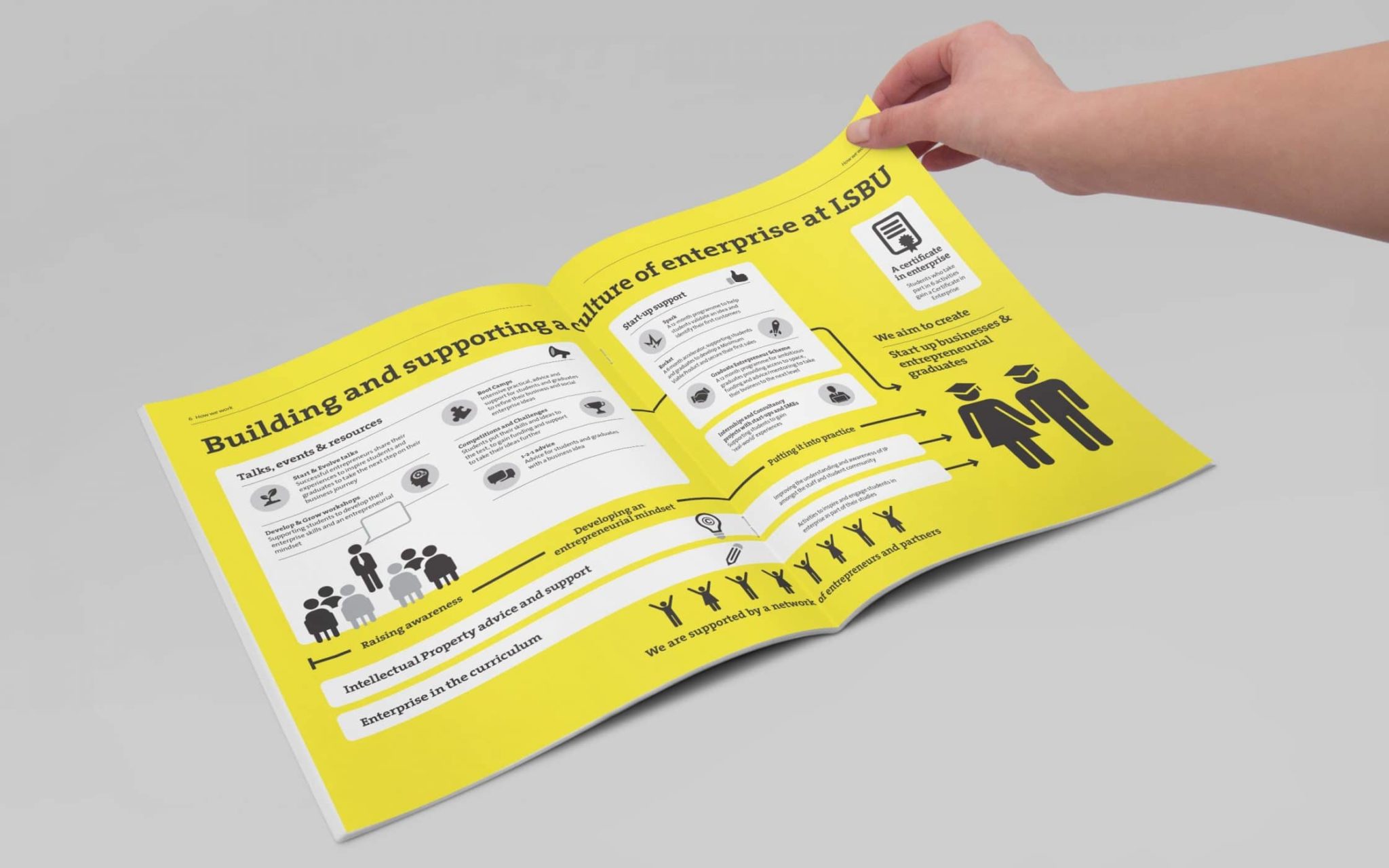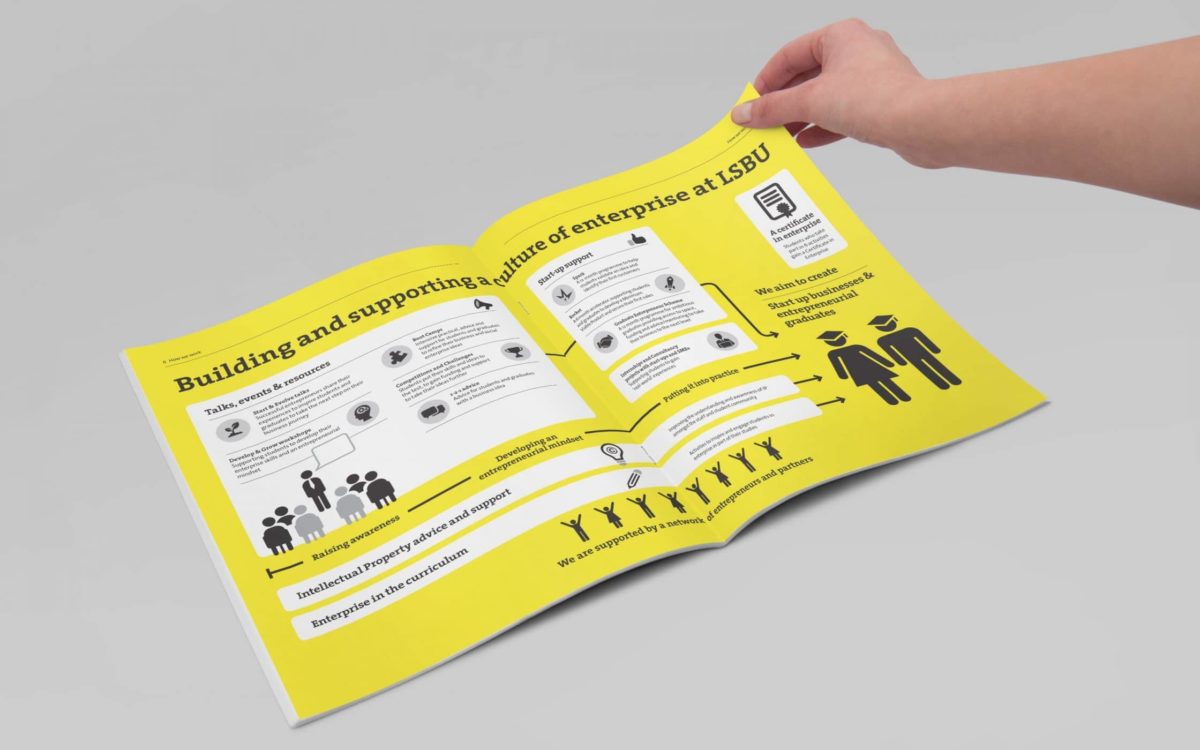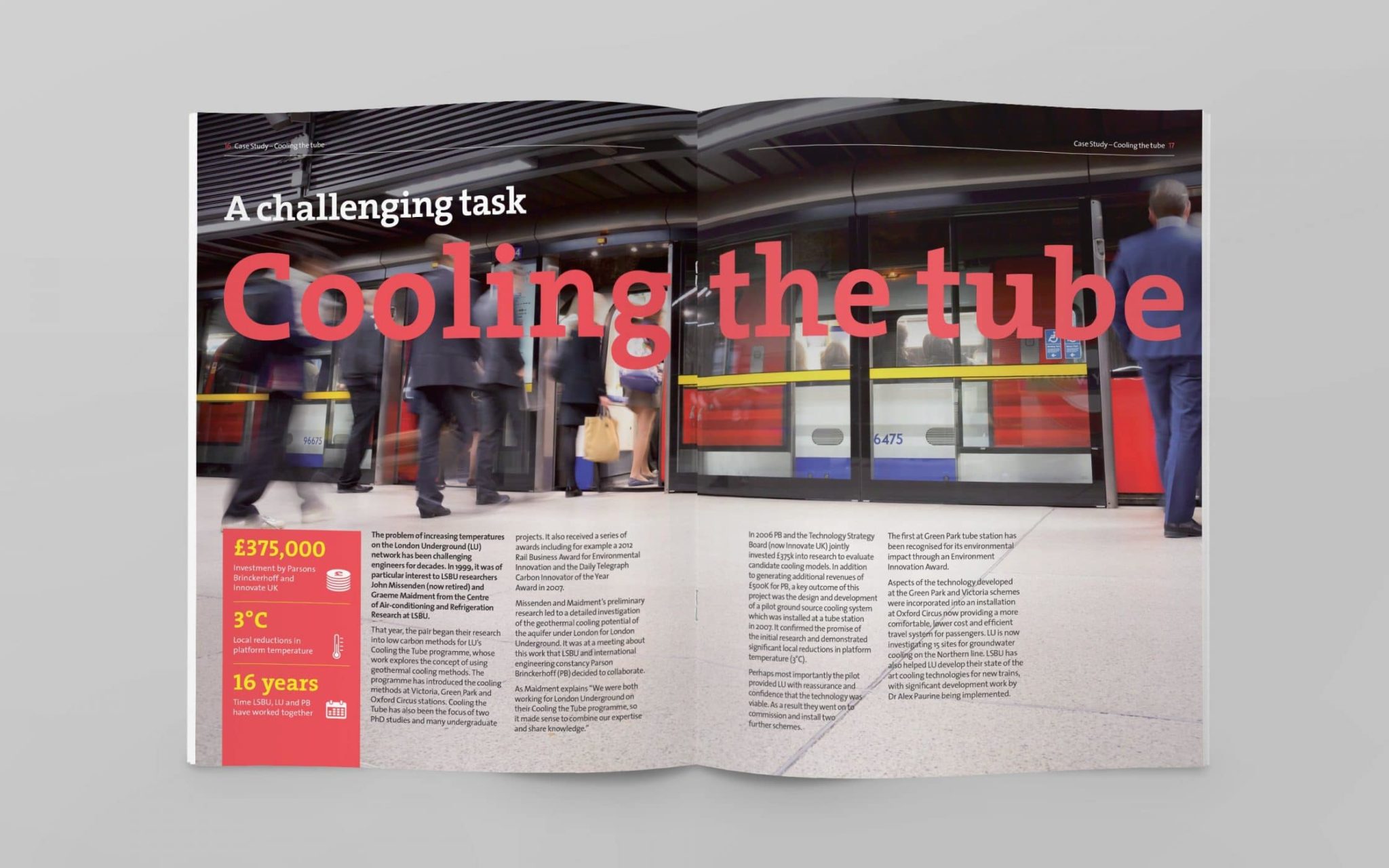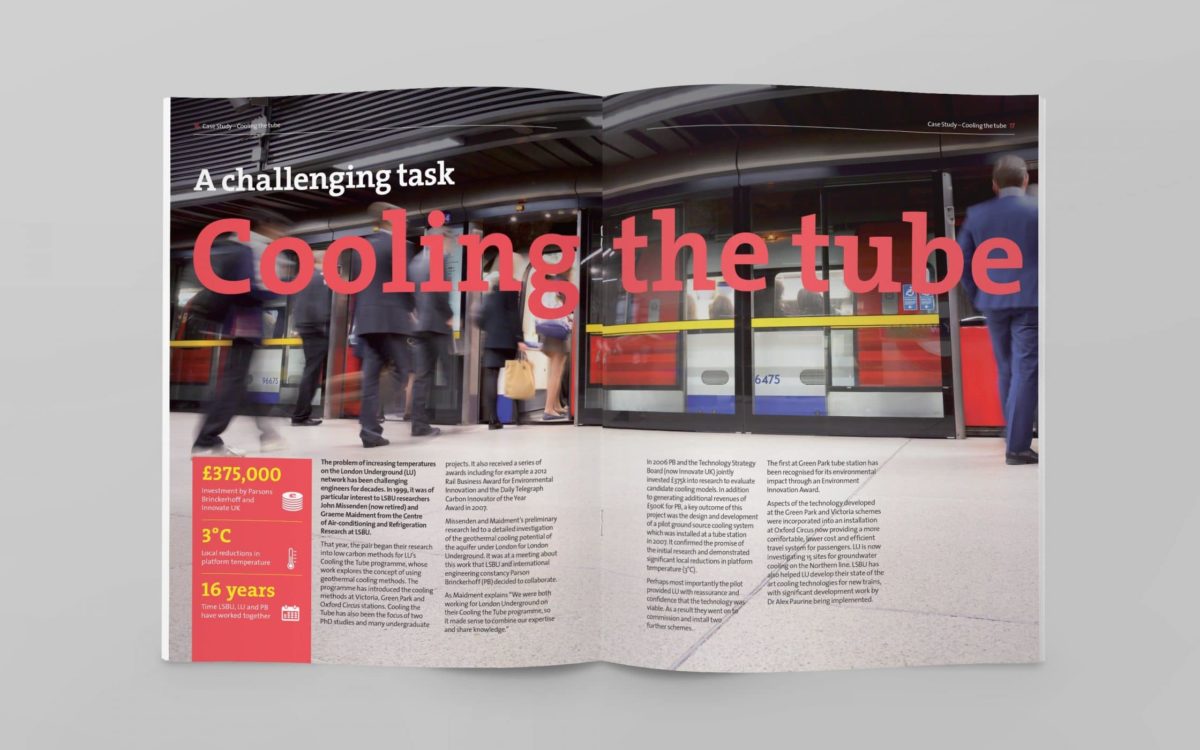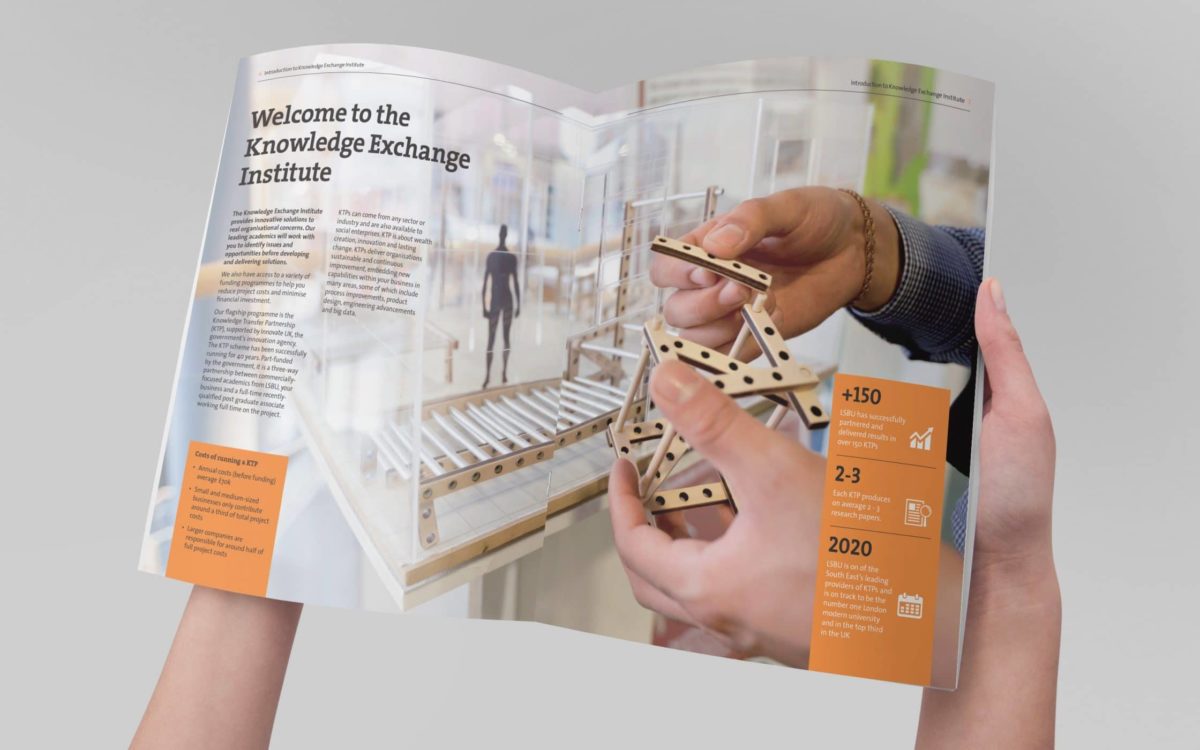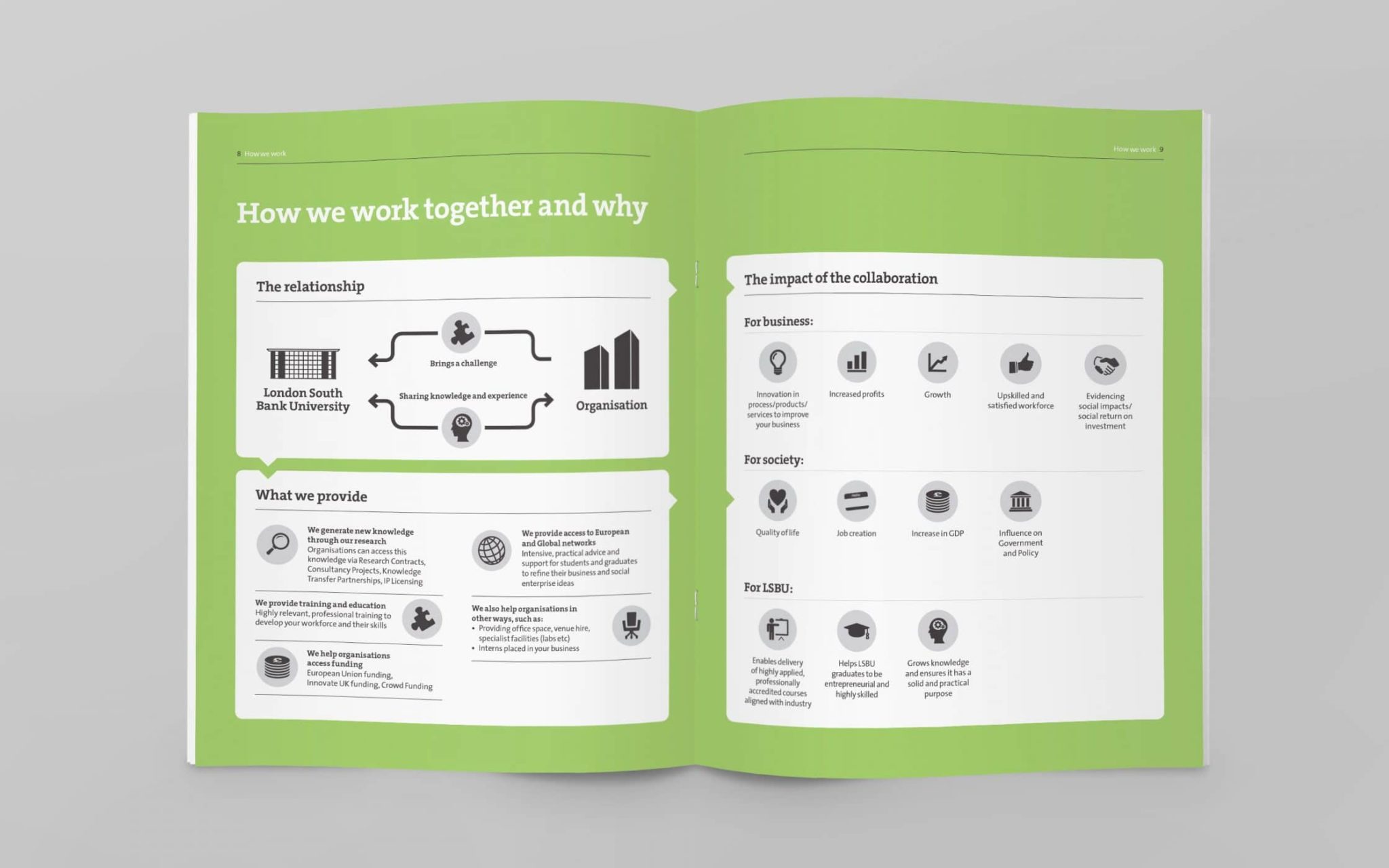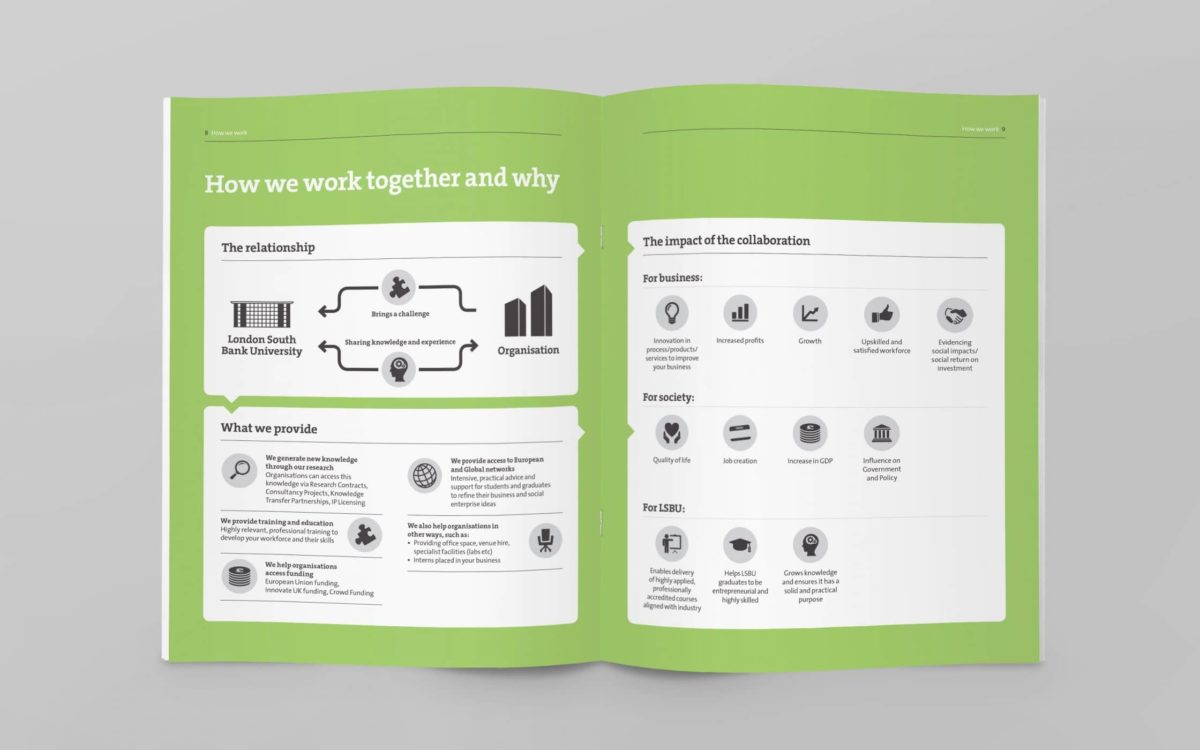 Overview
London South Bank University (LSBU) is one of the leading teaching and research institutes in London. With over 18,000 students from more than 130 countries, the University has a wide reach and a global focus.
LSBU briefed Fabrik to produce a suite of publications to promote the University's Research, Enterprise and Innovation Institute (REI), plus its office space / tenancy offer. The Institute provides a gateway for external organisations to access the University's services and facilities, but had limited means to communicate its ambitious plans for growth to the outside world. What the Institute lacked in communication materials, however, was more than made up in compelling, real life case studies. These add credibility to the impact and success it achieves, and form an integral part of the varied and interesting layout styles of the finished article.
Outcome
As the audience range is diverse – from academics to the business community – Fabrik explored design themes that were able to stretch and convey the right tone for each group. We considered imagery, typography, colour schemes and layout styles that would provide maximum flexibility. We developed concepts that were initially expressed through mood boards, injecting dynamism and vibrancy. And, while each publication has its own personality that says something unexpected about the University, all brochures are clearly from the same stable. Fabrik's input also extended to editorial input, info-graphics and sourcing imagery.
The result is a complementary suite of publications that better promote specific services, while cross-pollinating other parts of the Organisation.
What we did
Editing and copywriting
Design and layout
Graphics/illustrations
Image sourcing
Digital artwork
Print management
Kind words
They look so fantastic… a job really well done. Thank you for being so creative, understanding and responsive! It genuinely is a pleasure working with you guys.

Katie Watts
B2B Marketing Officer
London South Bank University