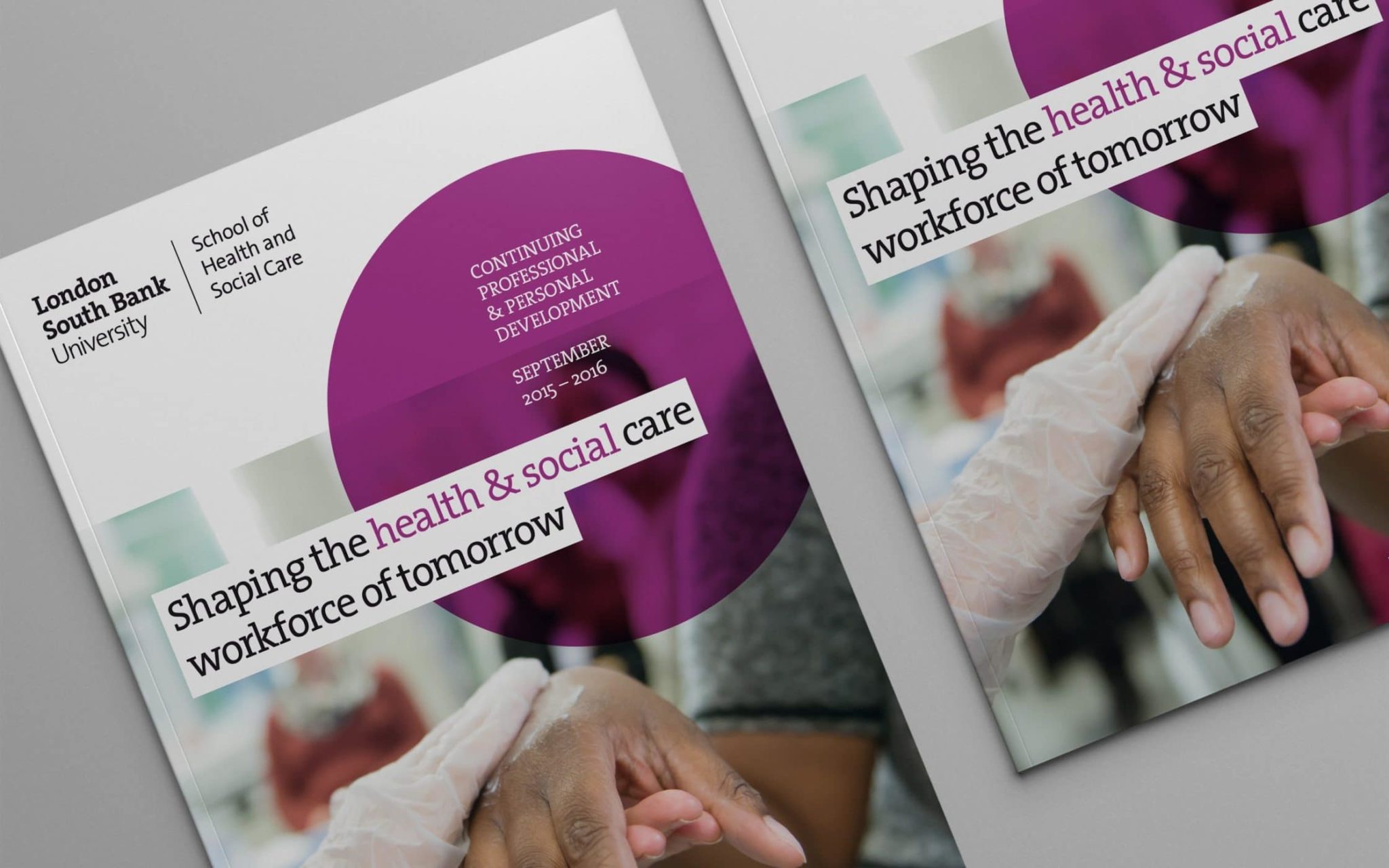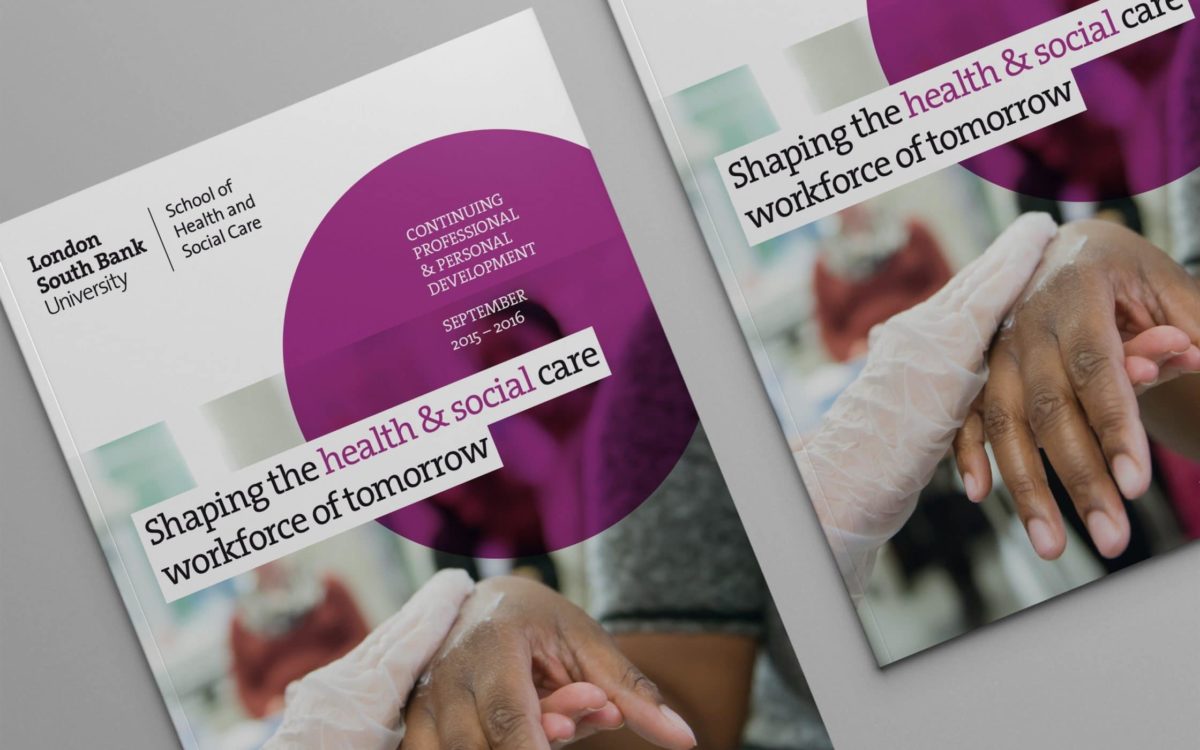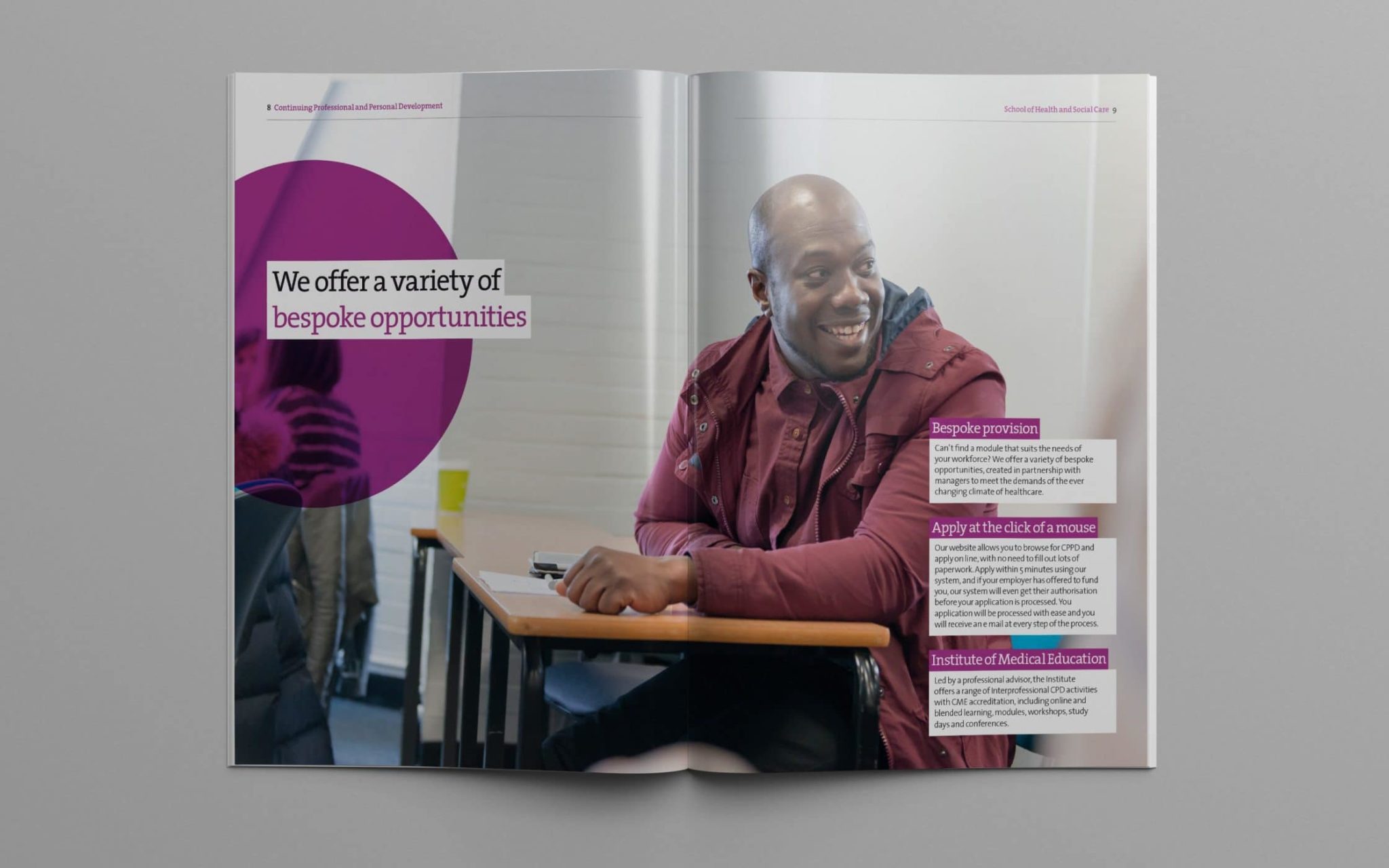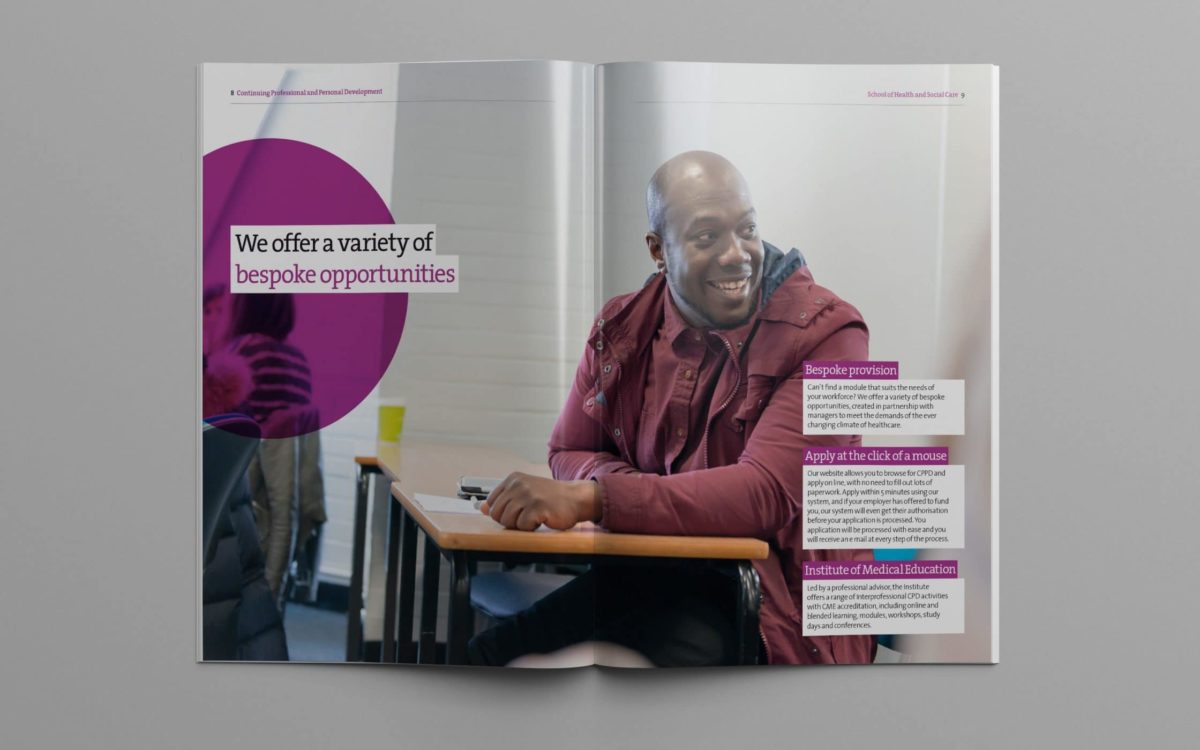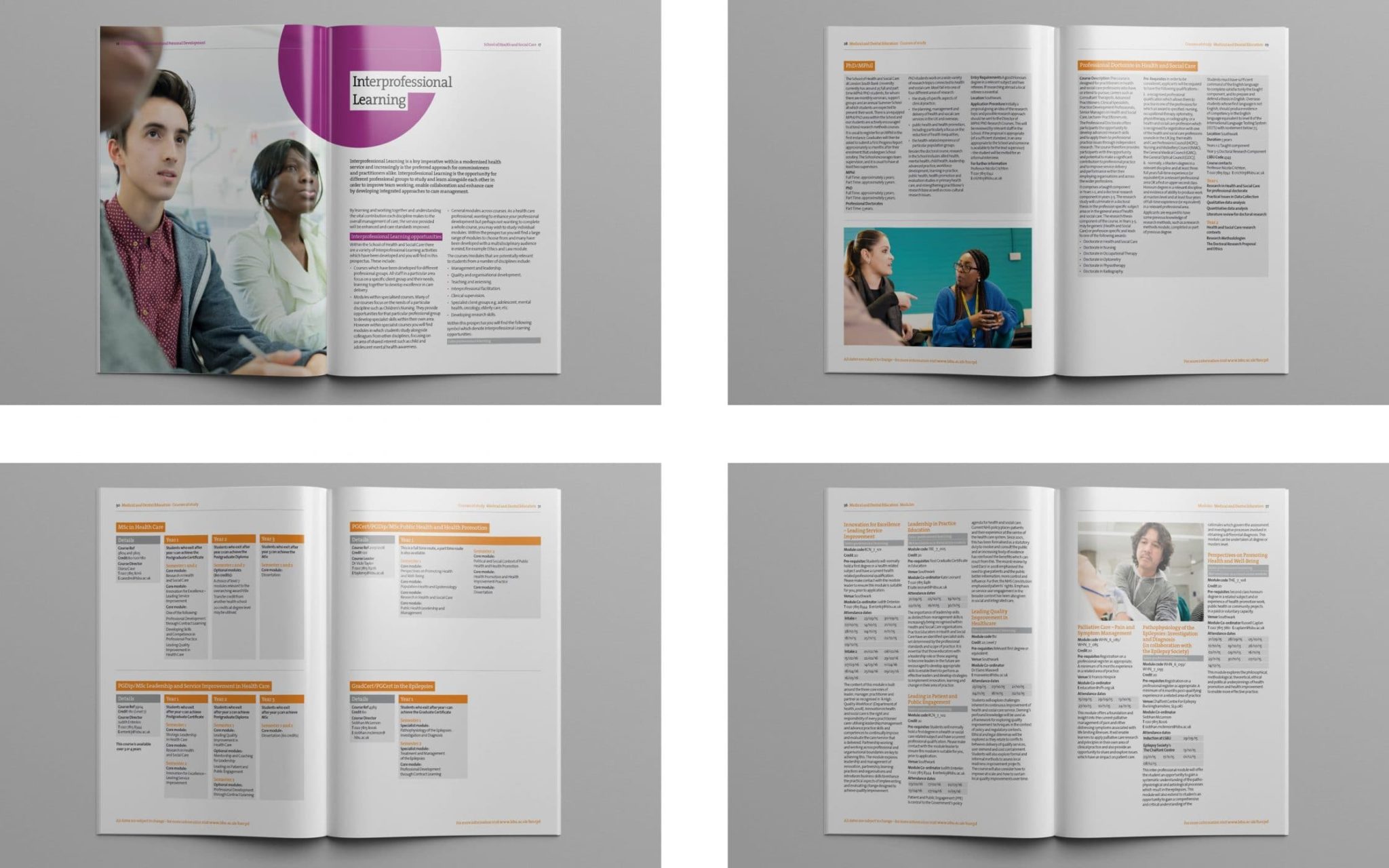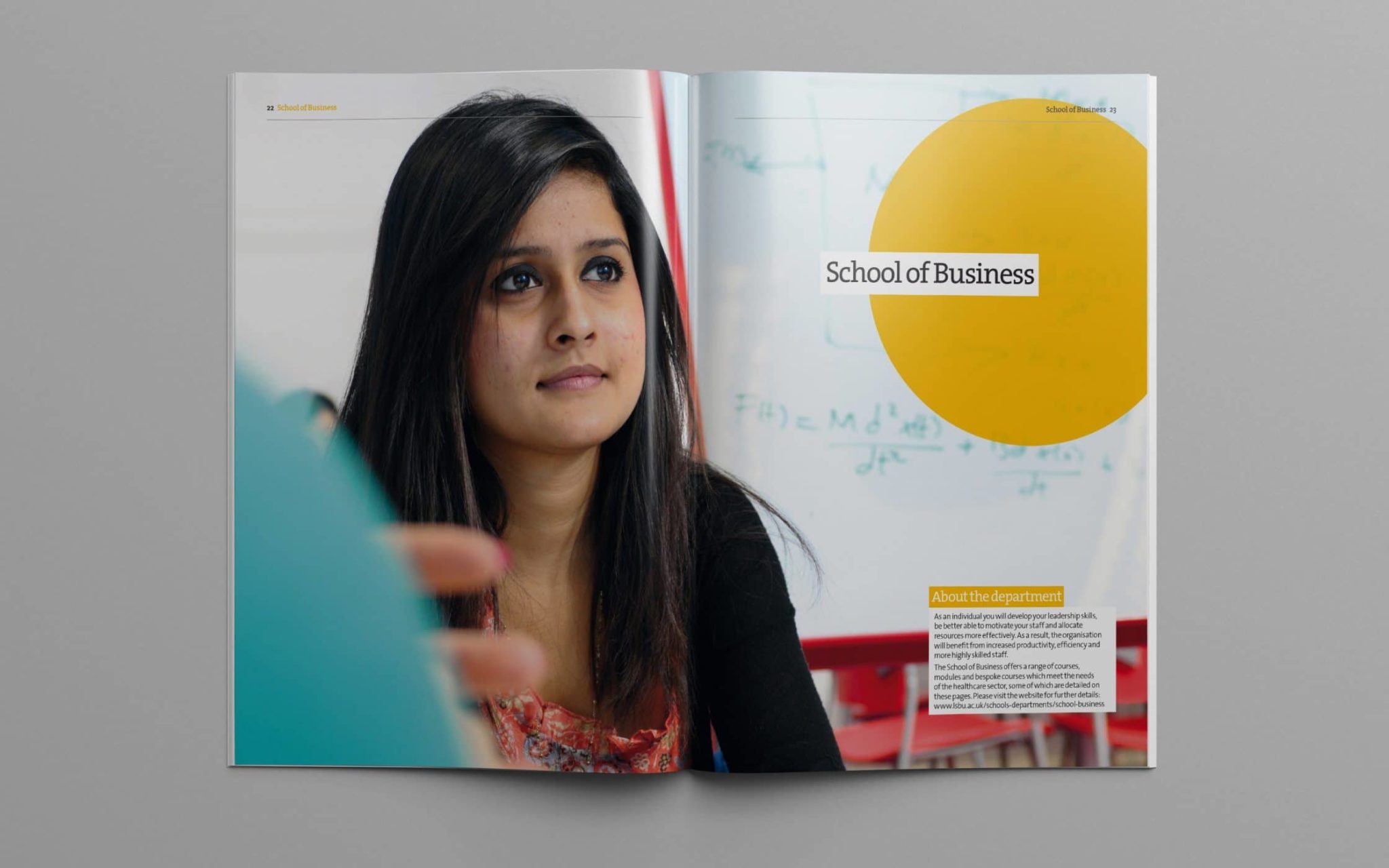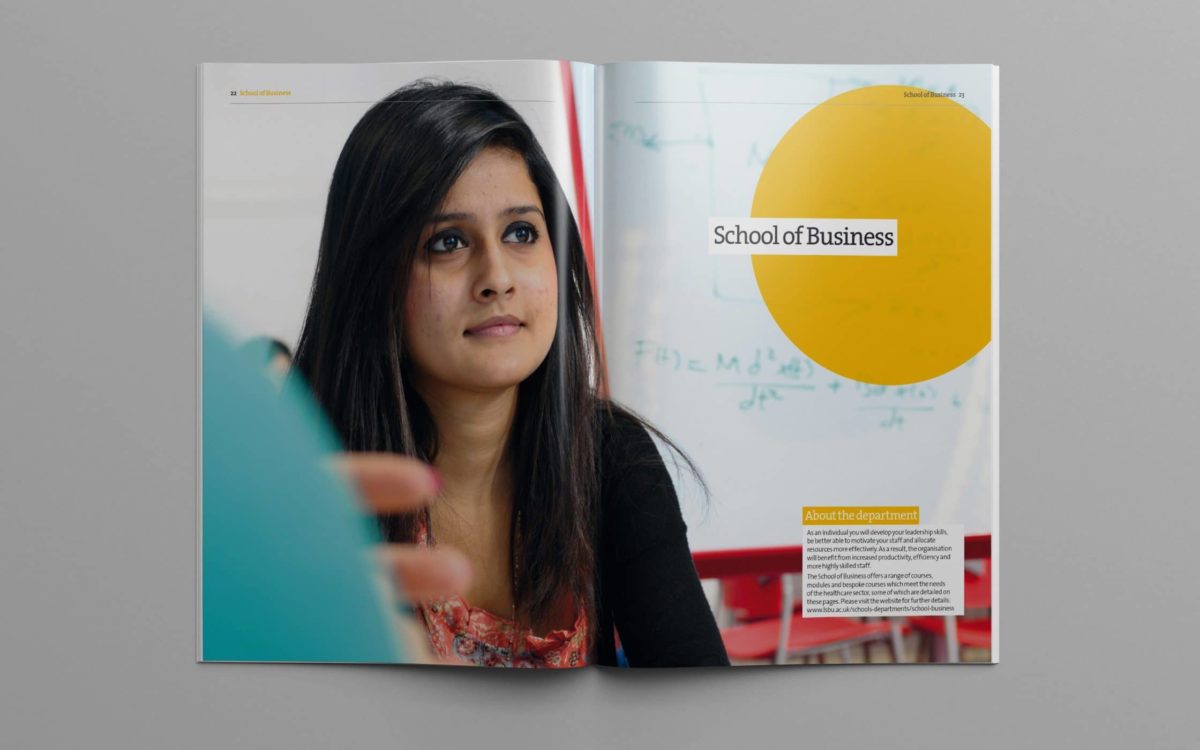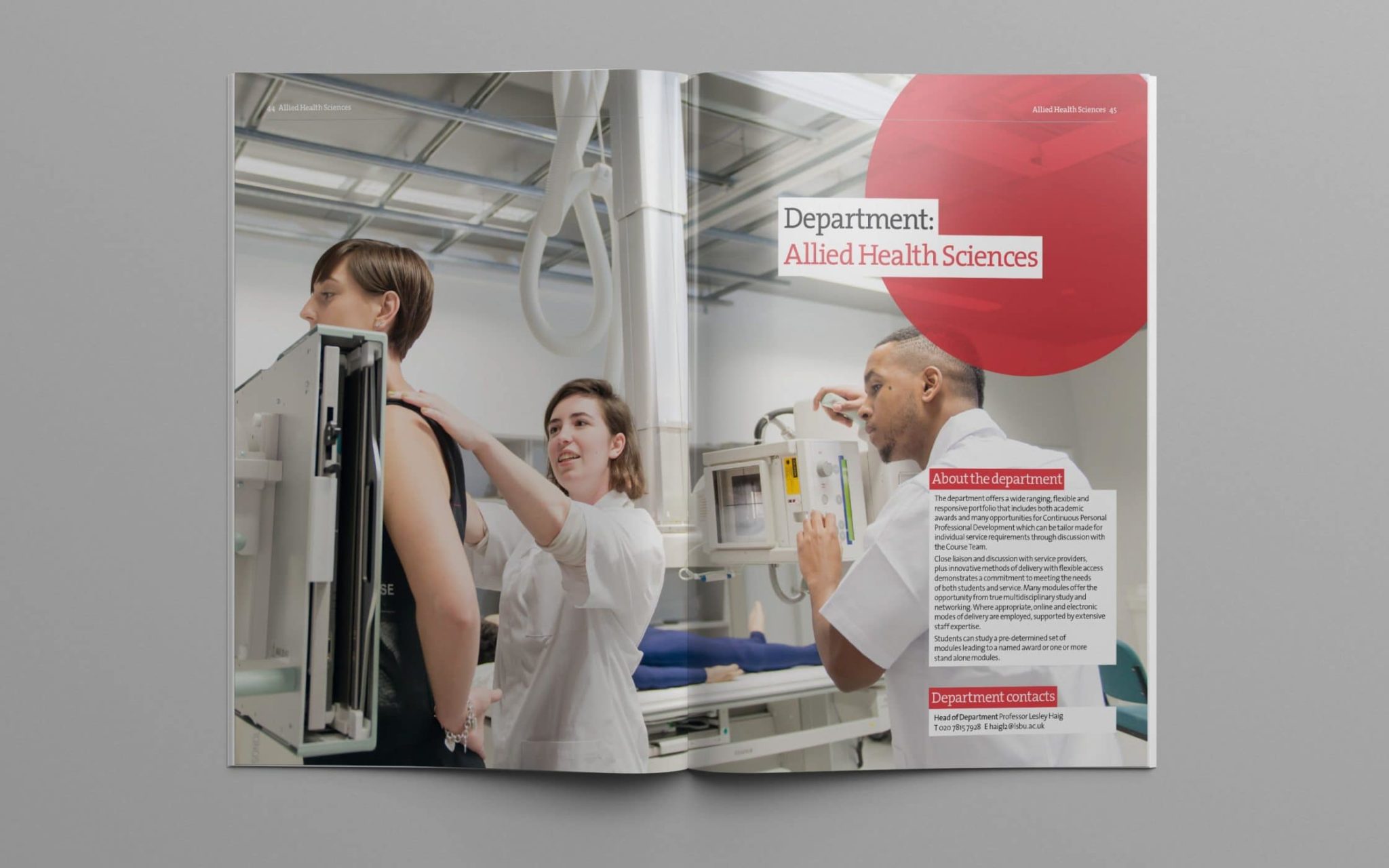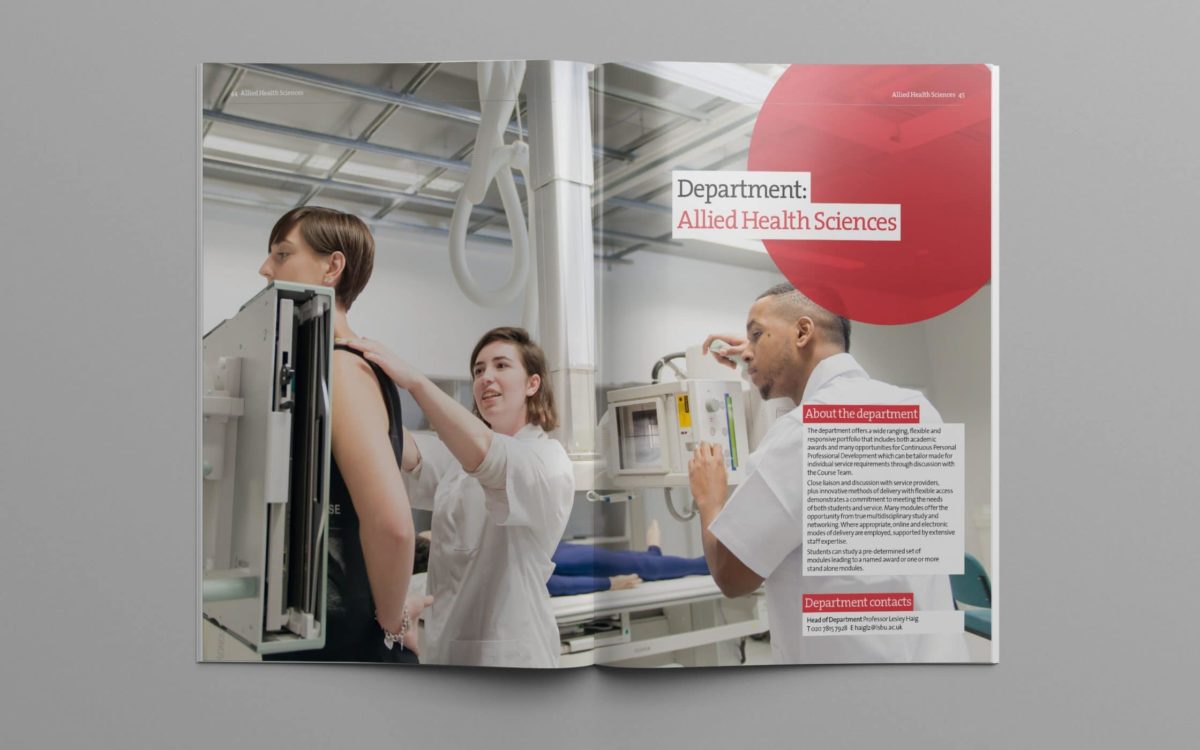 Overview
London South Bank University (LSBU) is one of the Capital's oldest and largest universities, with 24,500 students from all over the world. It prides itself on providing students with relevant and practical employment skills and supplying employers with a well-equipped workforce. LSBU is also committed to promoting a supportive environment for everyone, while it aims to be one of the UK's leading universities for professional education.
Quality of communications is paramount, especially the Institutes CPPD prospectus designs, which have been entrusted to student marketing communications agency Fabrik for the best part of 10 years.
Outcome
For many education providers, recruitment targets are best achieved through consistently applied student marketing communications, that build on the visual identity, and draw credibility from the master brand. This rule applies to the latest LSBU's CPPD prospectus design, which combines an on-brand layout style and vibrant imagery, bringing the place of study alive in the minds of potential students. High quality photography, is further complemented by the pacy nature of the design, and ease of navigation.
The LSBU prospectus design achieves stand out in a competitive sector, and Fabrik's creative input is made all the more rewarding (and efficient) by the longstanding nature of our relationship.
What we did
Design concepts
Pagination guides
Photoshoot planning
Art direction
Layout & artwork
Print management
Kind Words
Fabrik has an intuitive feel for the higher education sector, gained no doubt through years of experience. This knowledge and insight is a pre-requisite for any branding and communications specialist wishing to work in our sector.

Claire Nadaf
Business Development Manager
London South Bank University