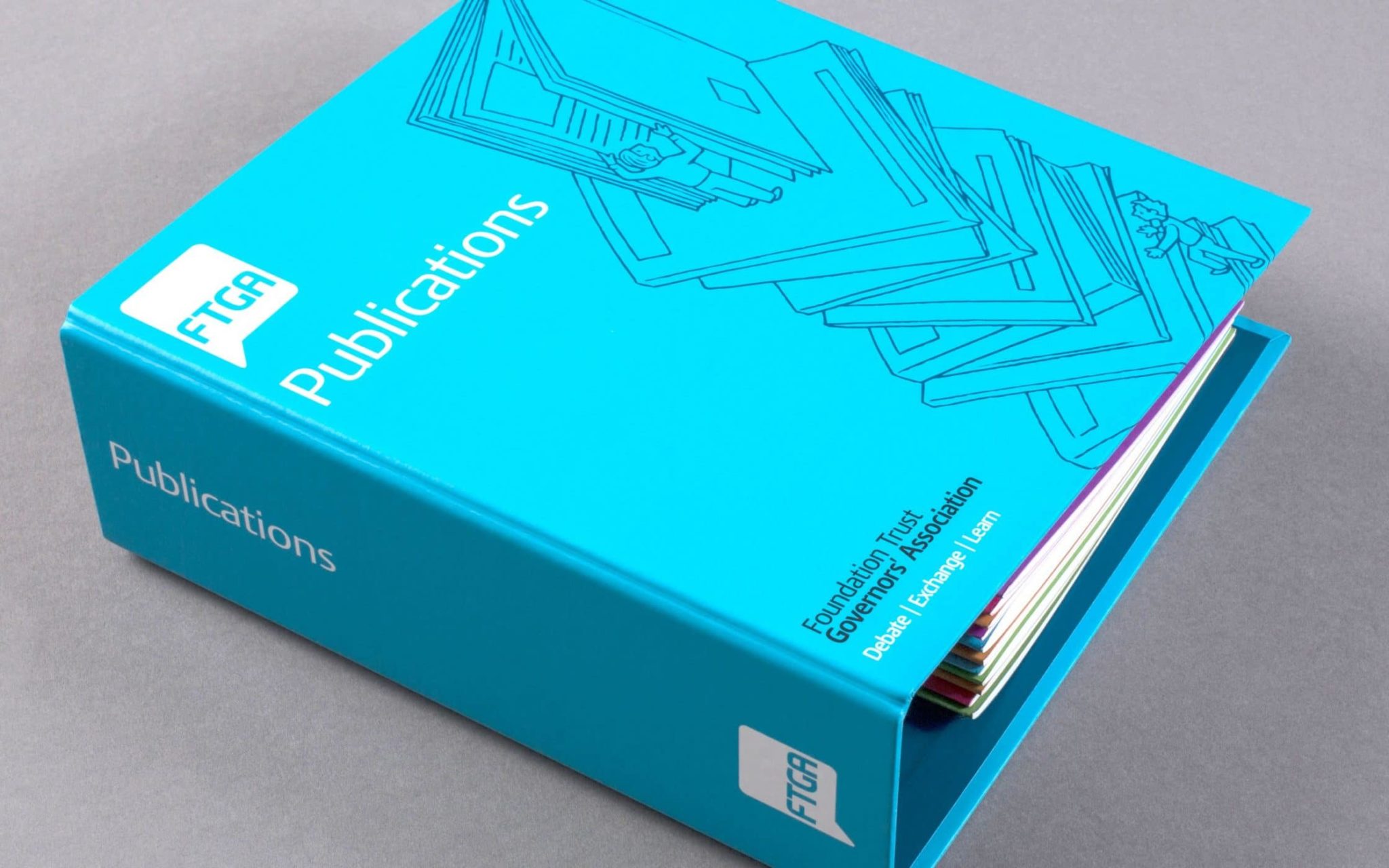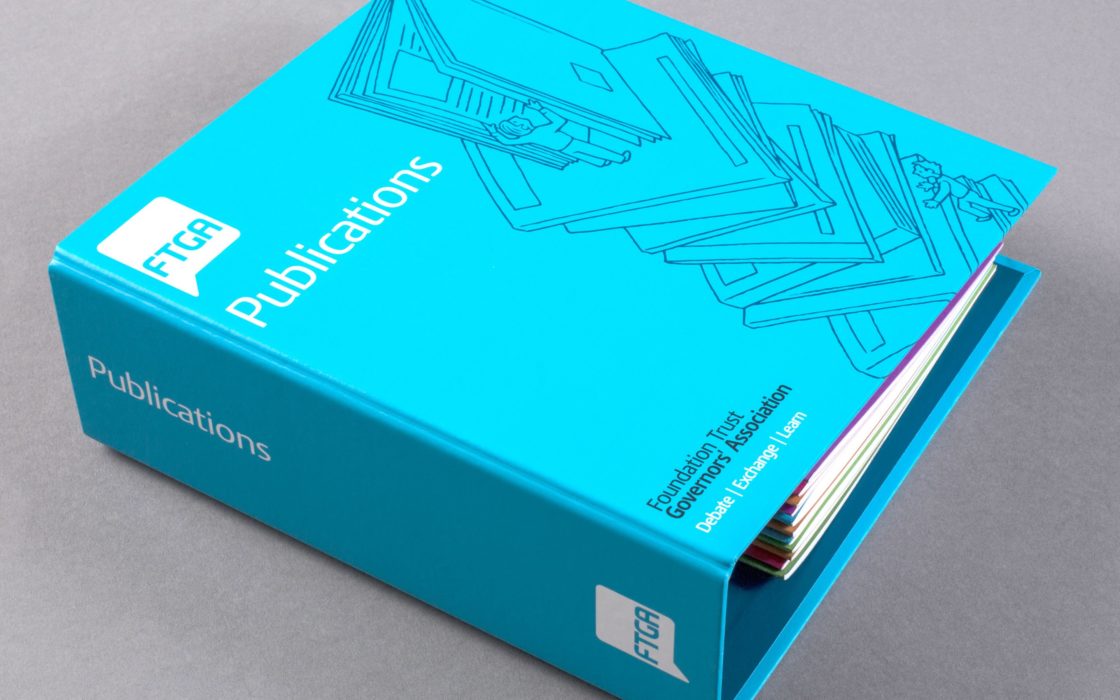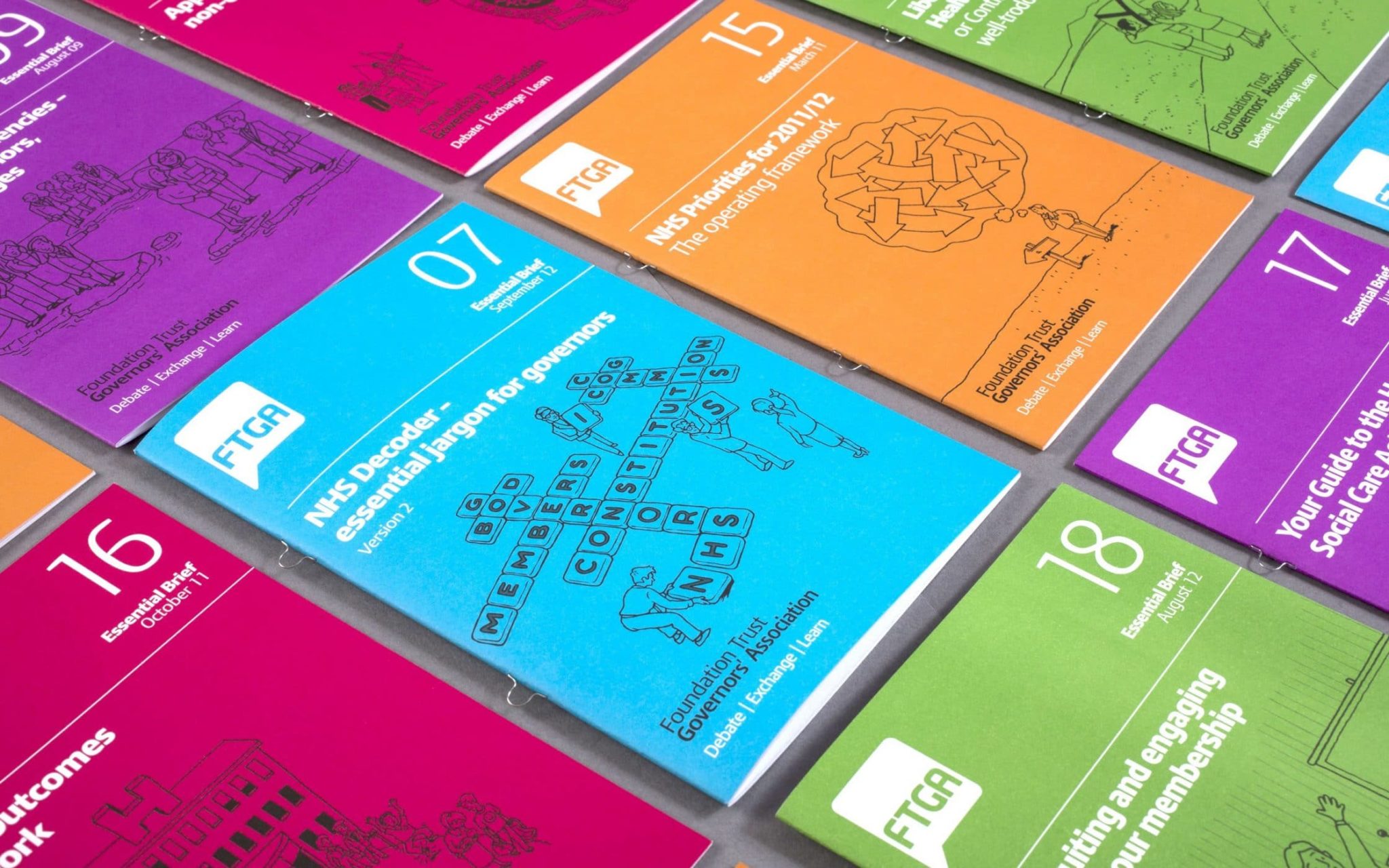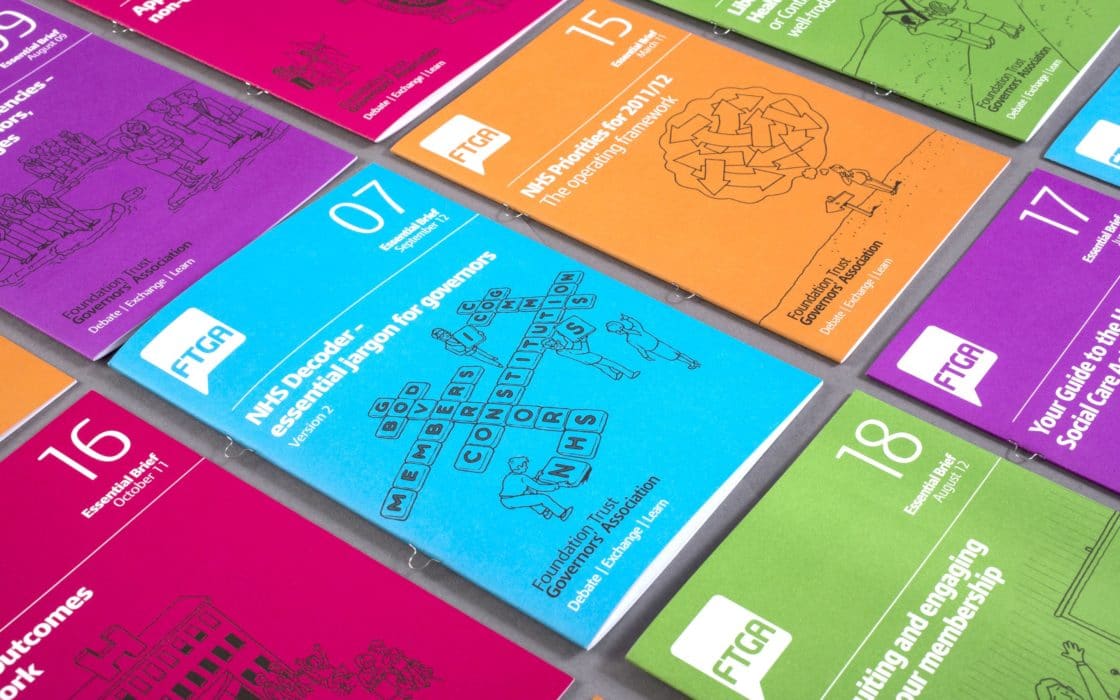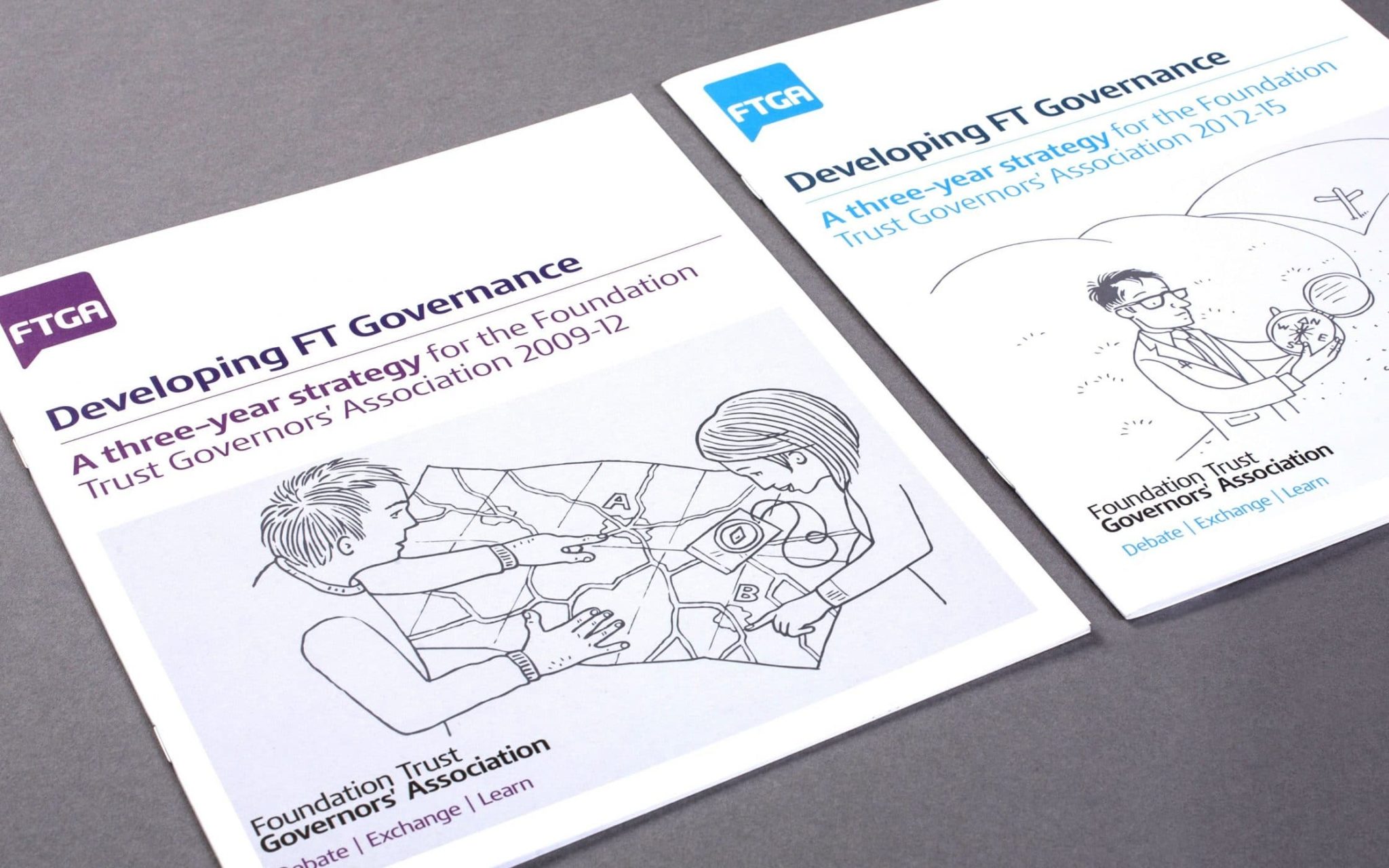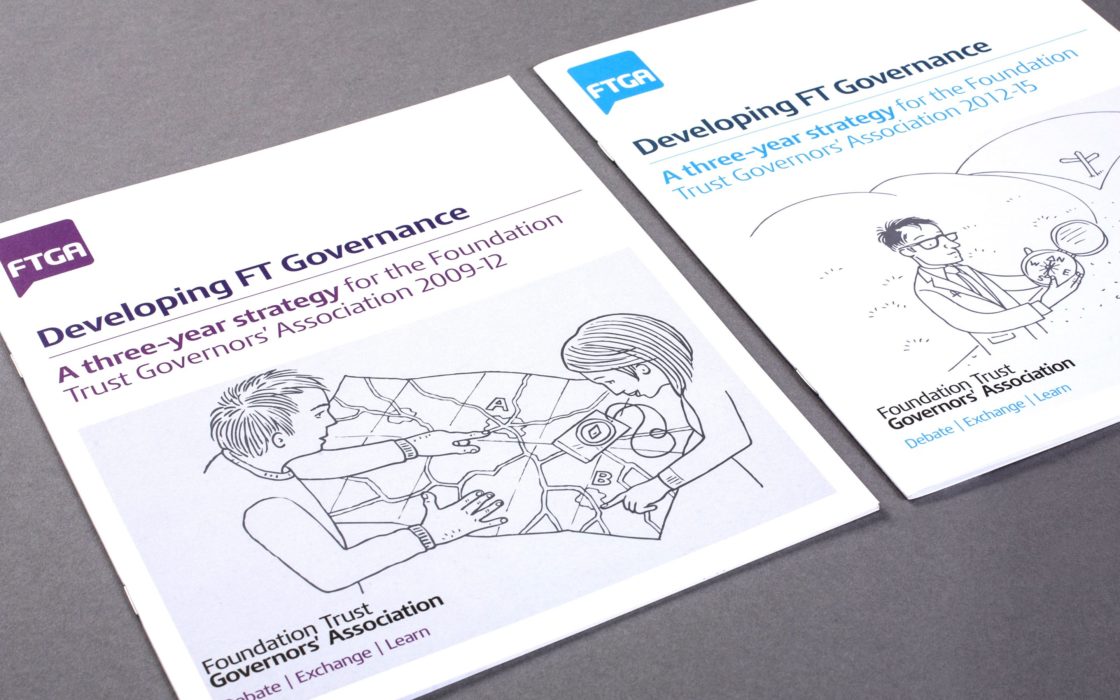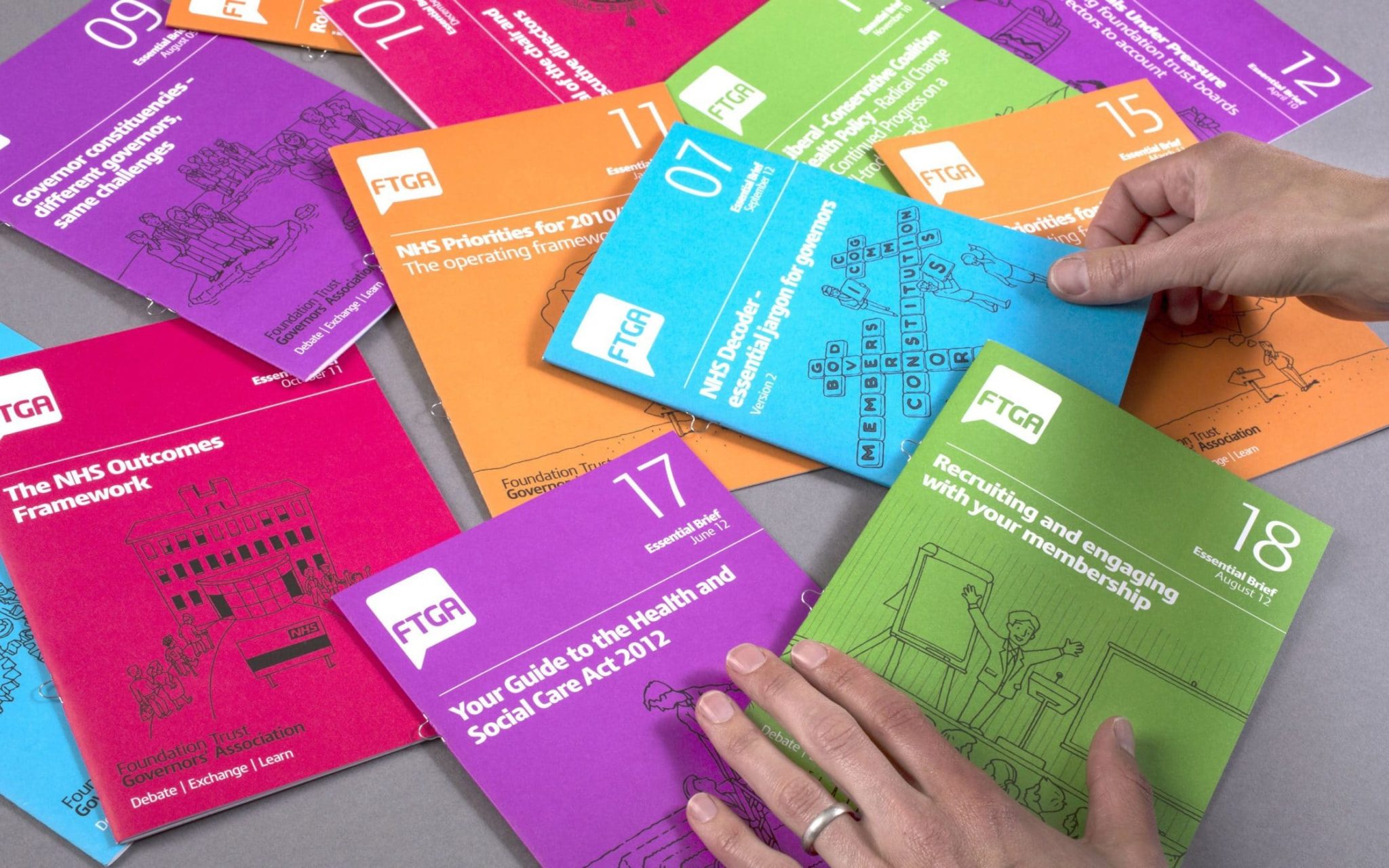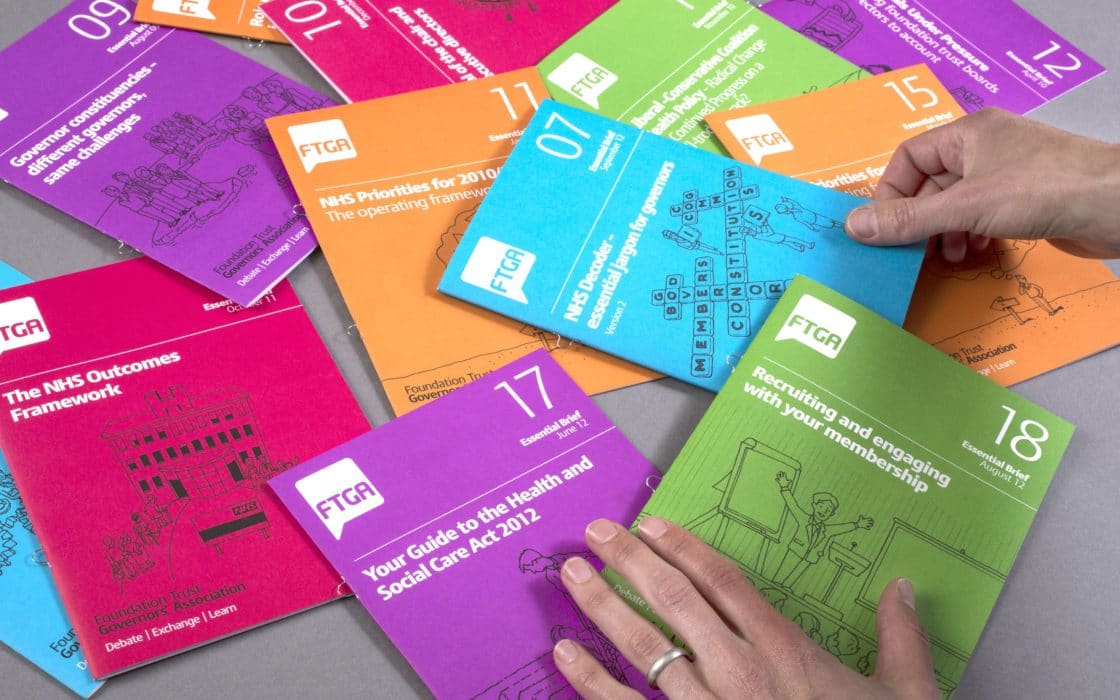 Overview
The Foundation Trust Governors Association (FTGA) was formed in 2007 to help NHS Trust Governors understand their role and responsibilities when it comes to delivering better patient care. However, the organisation lacked a cohesive brand identity and the FTGA felt this was beginning to restrict growth. Fabrik was appointed to work with the FTGA to develop its new identity.
Outcome
Fabrik suggested abbreviating the name of the organisation to FTGA and developed a new brand mark that underlines its three core values: debate, exchange and learn. A palette of fresh and vibrant colours was introduced, together with a bespoke illustration style that has helped to make FTGA's communications stand out. A flexible brand toolkit was developed, supported by a wide range of commissioned images, to enable FTGA to communicate a range of key messages with ease.
The logo, distinctive typography, colourways and illustrations combine to create a fitting corporate identity for the organisation.
What we did
Brand mark
Visual identity
Illustrations
Guidelines
Exhibitions
Literature
Kind Words
When we approached Fabrik we had lots of ideas and a clear vision of what we believed FTGA stood for. Fabrik took the challenge of articulating our vision, turned everything on its head and calmly went about bringing our new brand to life, in a way that is imaginative and compelling.

Network Coordinator
FTGA.