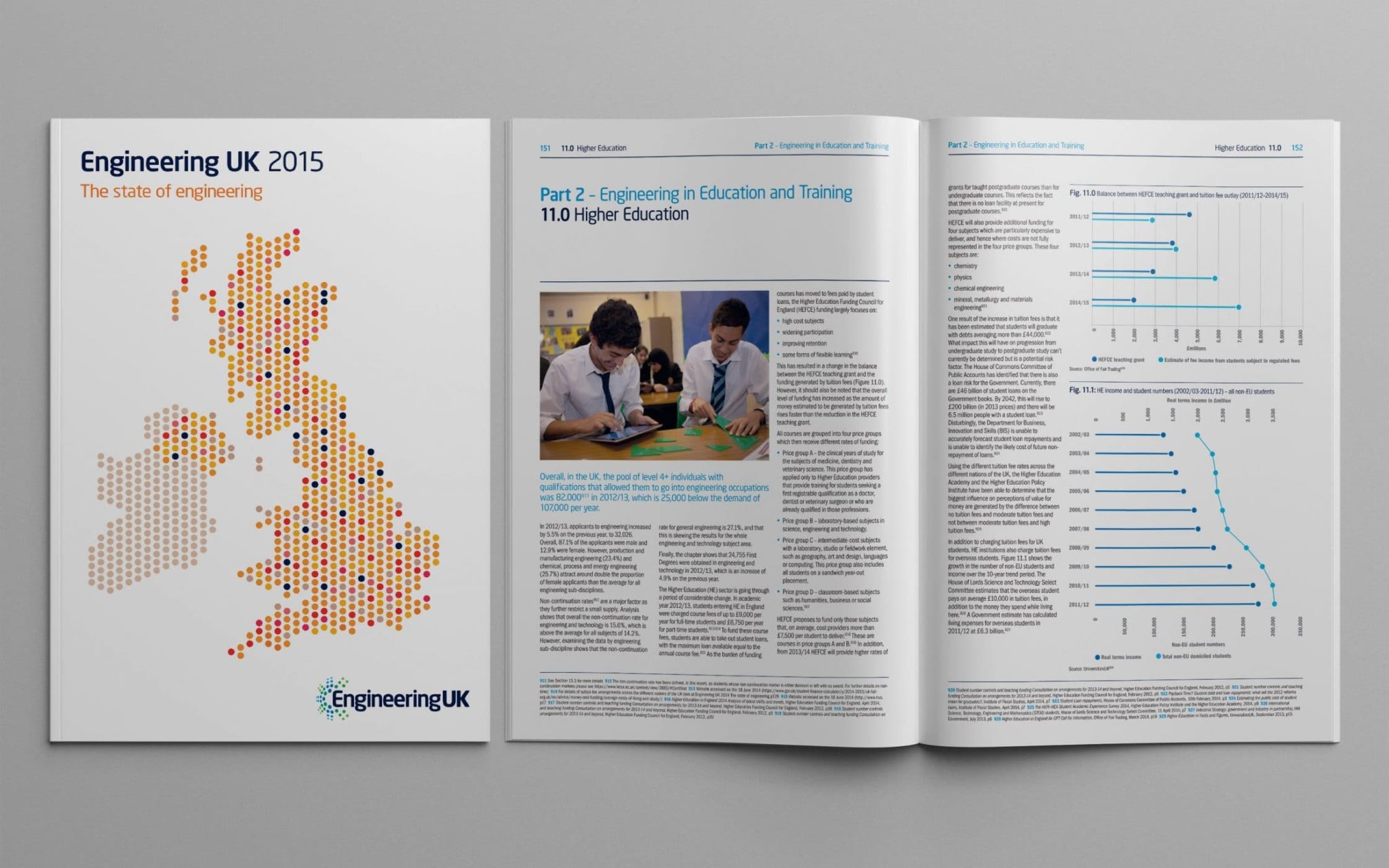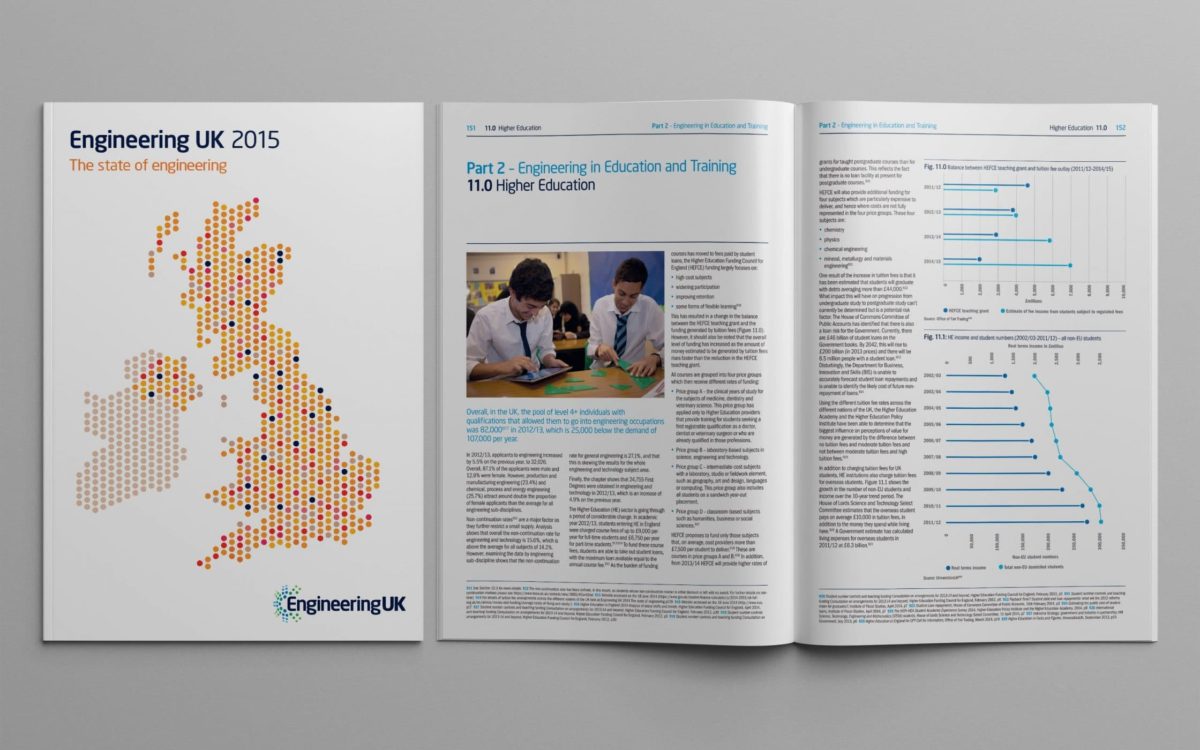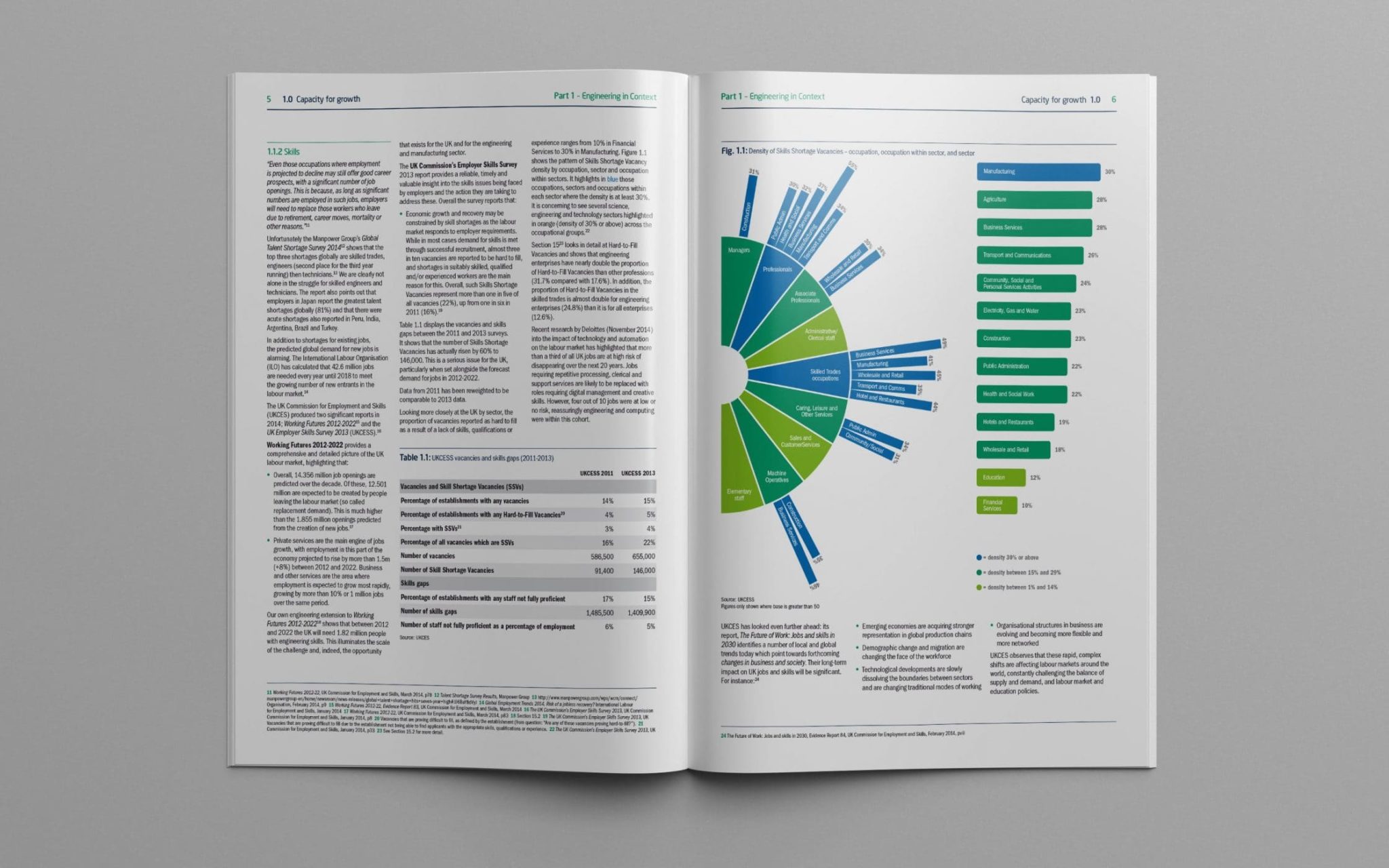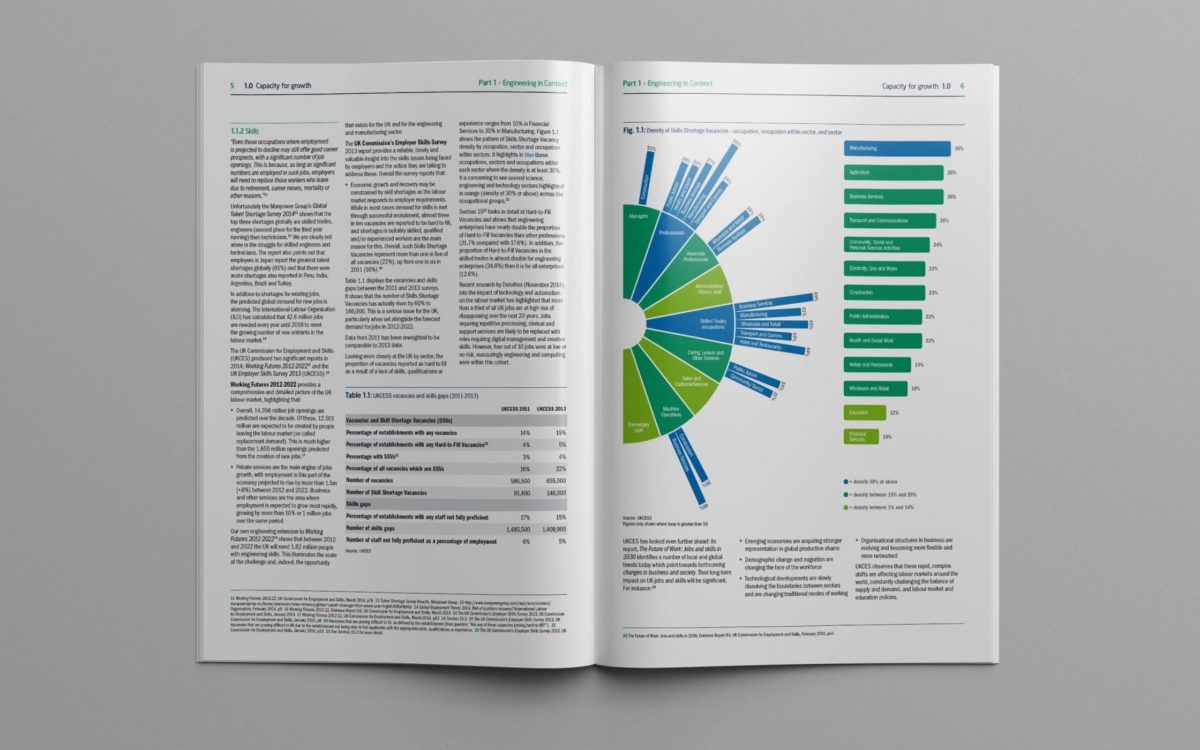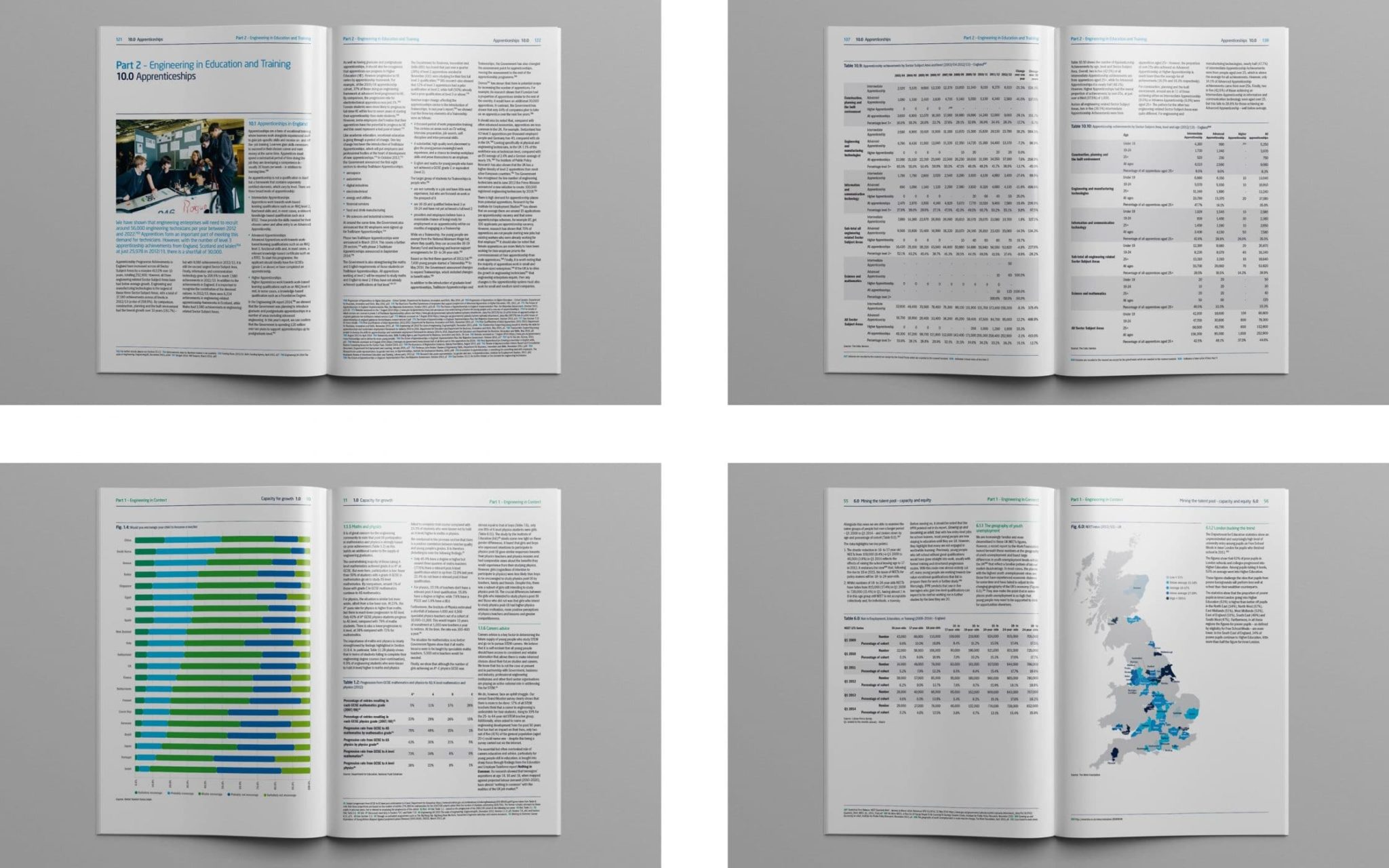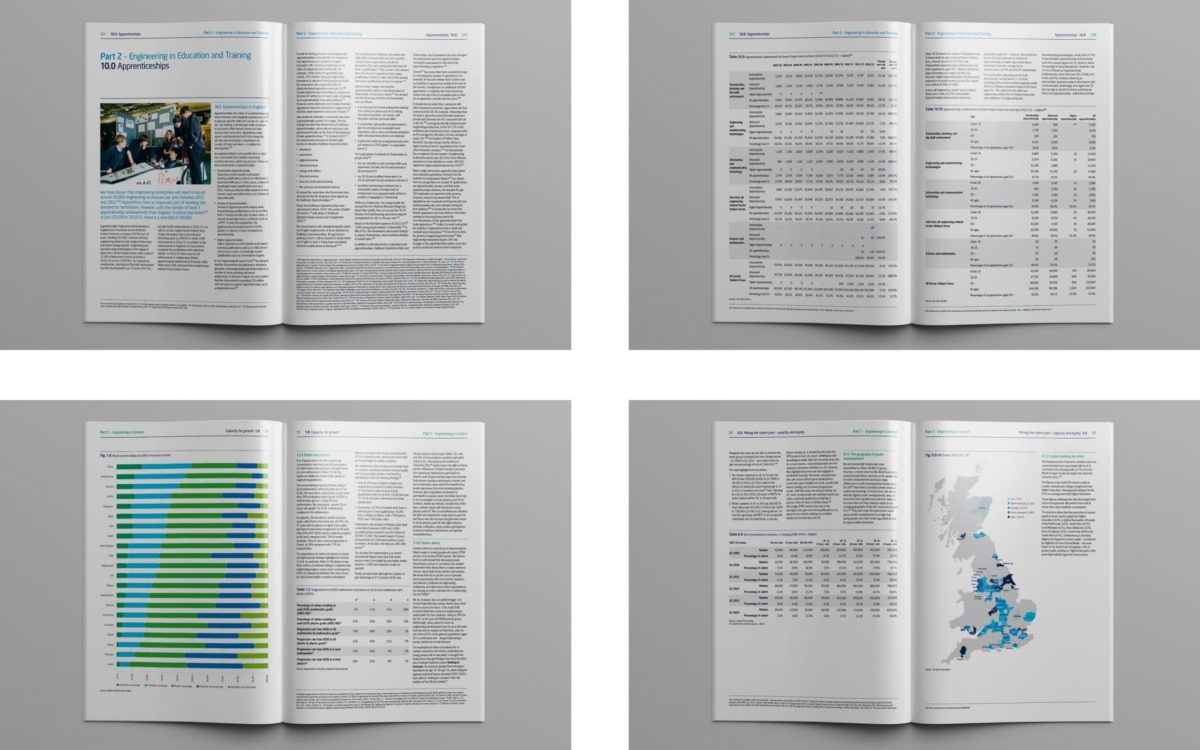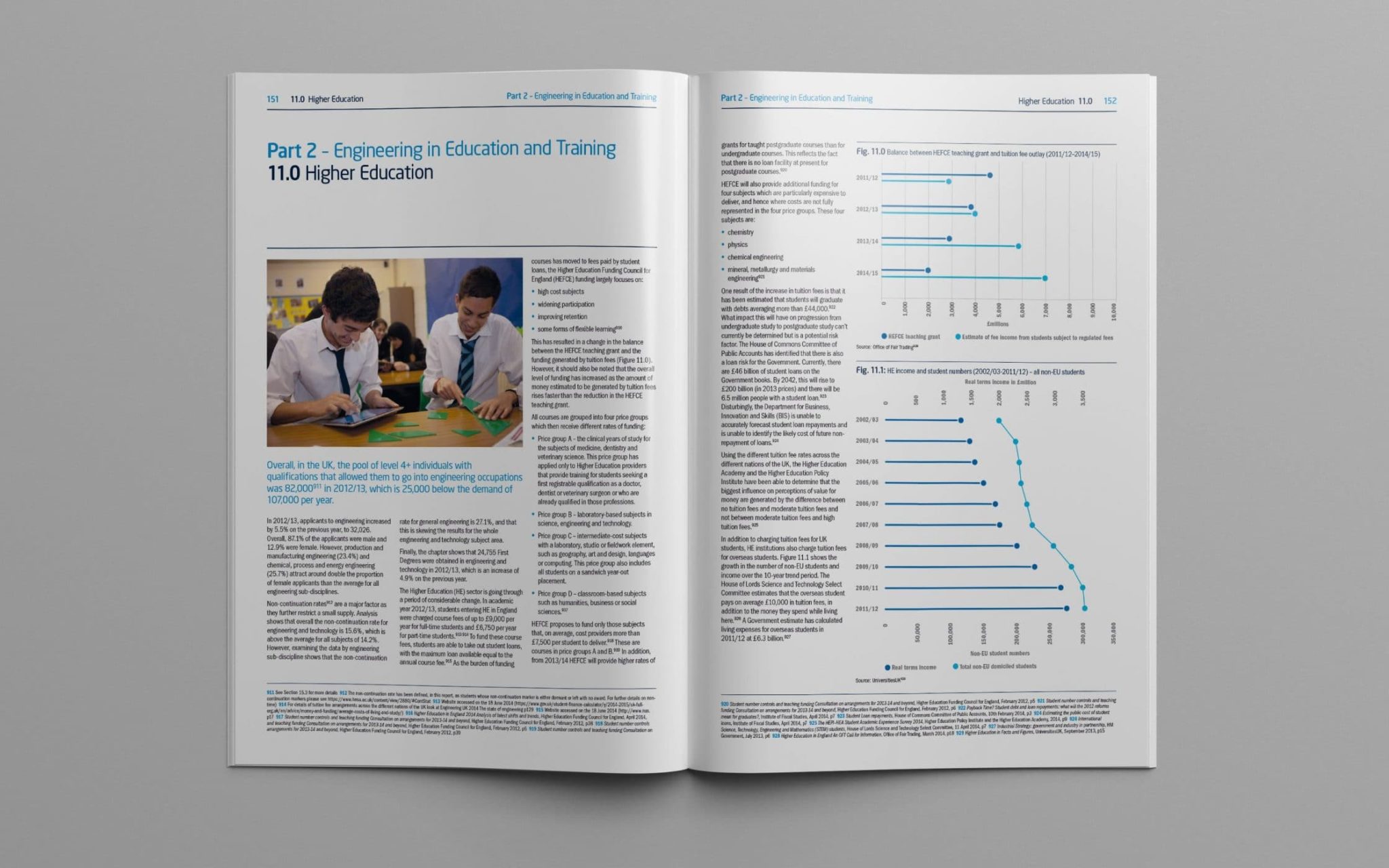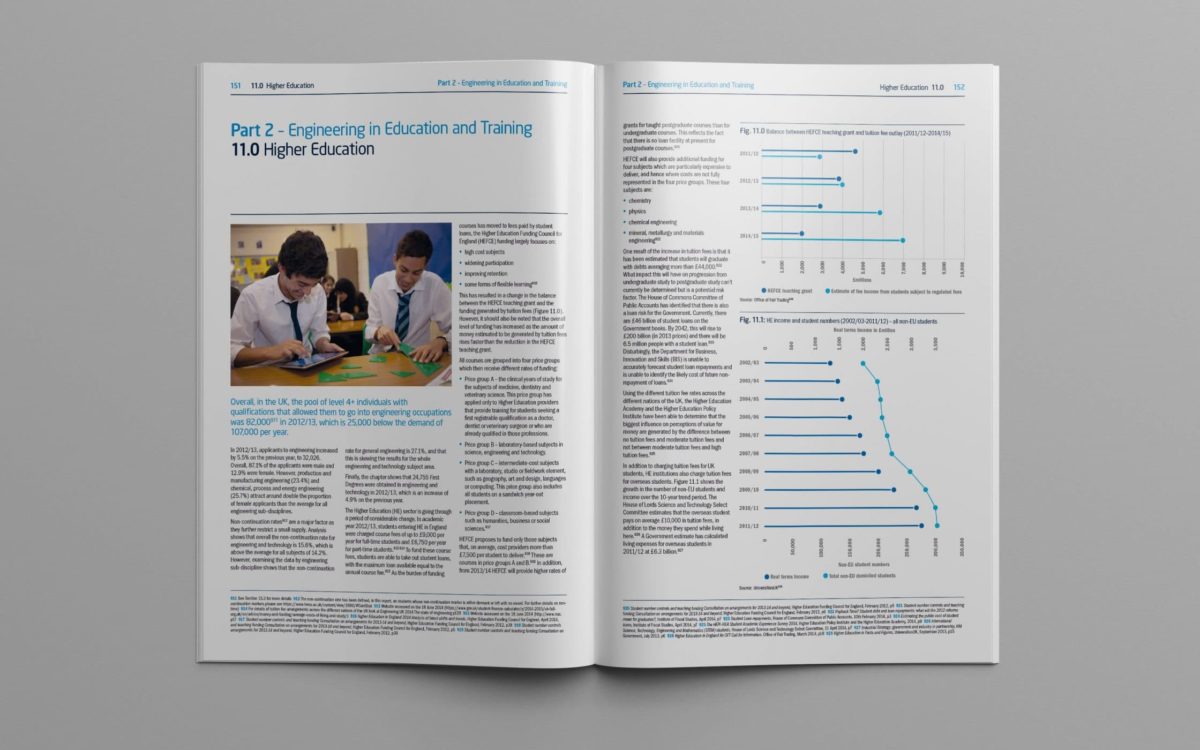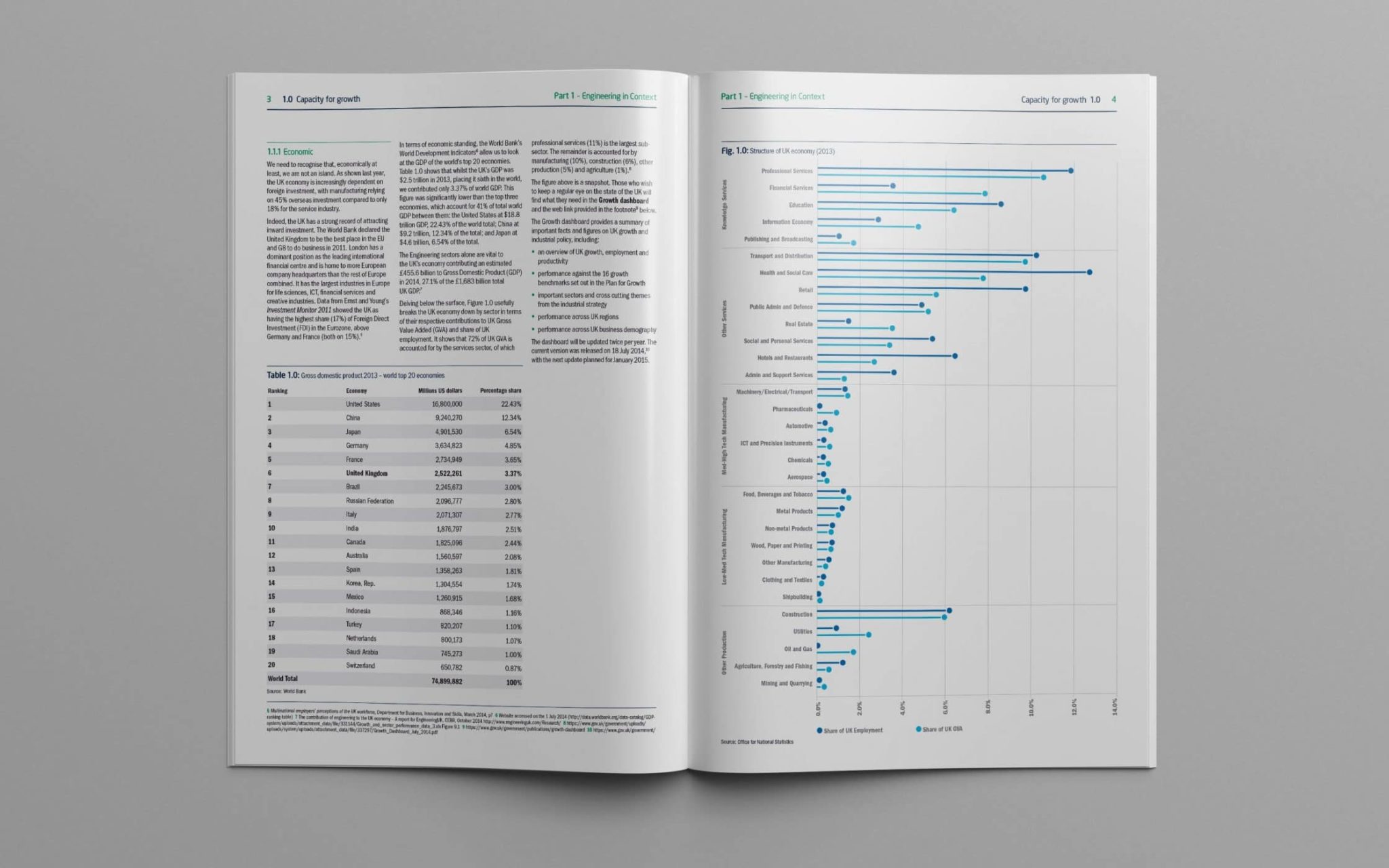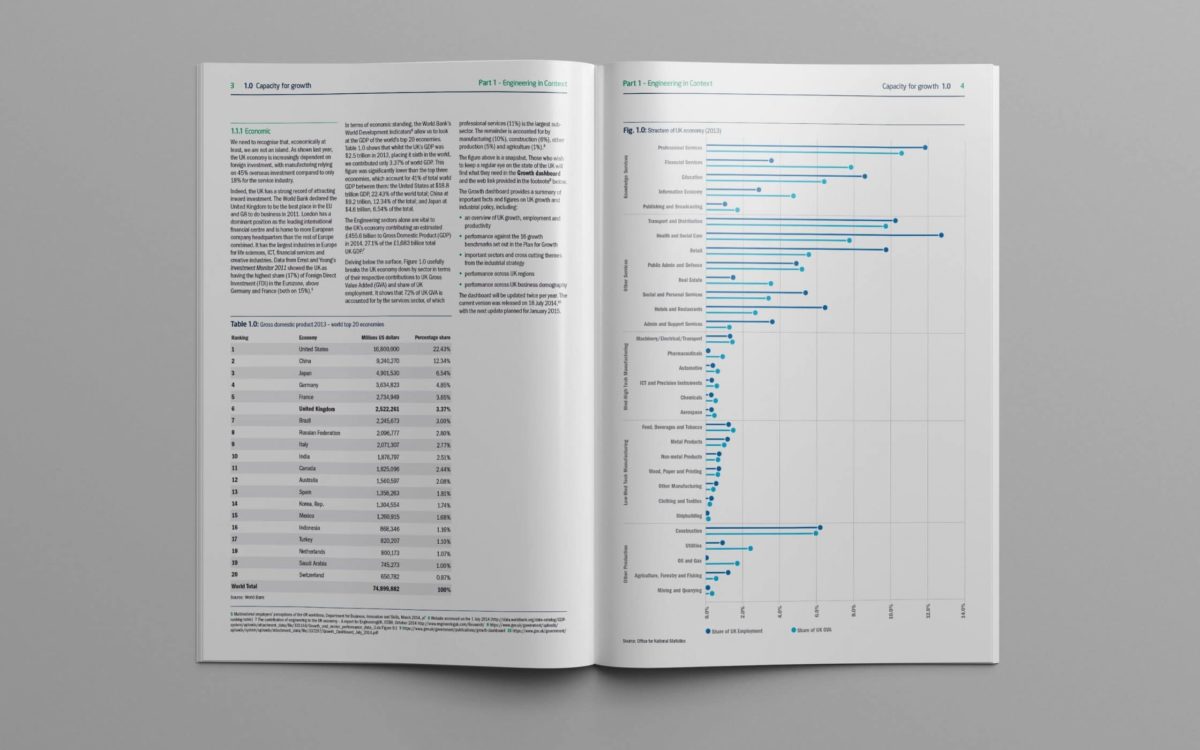 Overview
Now in its seventeenth year, the EngineeringUK report continues to provide the science, technology, engineering and mathematics community with a highly informed, evidence base across the STEM continuum. It's also a point of reference for government, businesses and third sector organisations.
Fabrik has provided annual report design agency services since inception, and has produced the EngineeringUK report for almost ten of the last seventeen years.
We believe the 2015 edition is amongst our best for the organisation to date…
Outcome
At 284 pages, the annual report does not represent an insignificant design and resourcing challenge. It requires detailed planning and management through the design, layout, artworking and production stages. Continuity plays an influential role from a content, design and management perspective, as does the commitment and hands-on approach of our key client contact, who integrates with the Fabrik team throughout the process.
Fabrik assumes editorial control, once the draft copy has been provided, which includes reviewing, proofing, editing and copywriting. From an aesthetics point of view, infographic designs help to break up large swathes of copy, as do tables, charts and photographic imagery.
Although the document is also available in digital formats, we believe print still has much to offer, and is one of the most suitable mediums for annual report designers to deliver results and express an organisations culture by communicating with stakeholders, clients, industry bodies and the general public.
What we did
Editing and copywriting
Design and layout
Infographics / illustrations
Digital artwork
Print management
Kind Words
Fabrik has produced our flagship publication for the best part of a decade, and we continue to be impressed by the standard of work and the friendly, flexible team who have worked to improve its quality of lay out year on year.

Dr Anil Kumar
Director, Education and Research
EngineeringUK