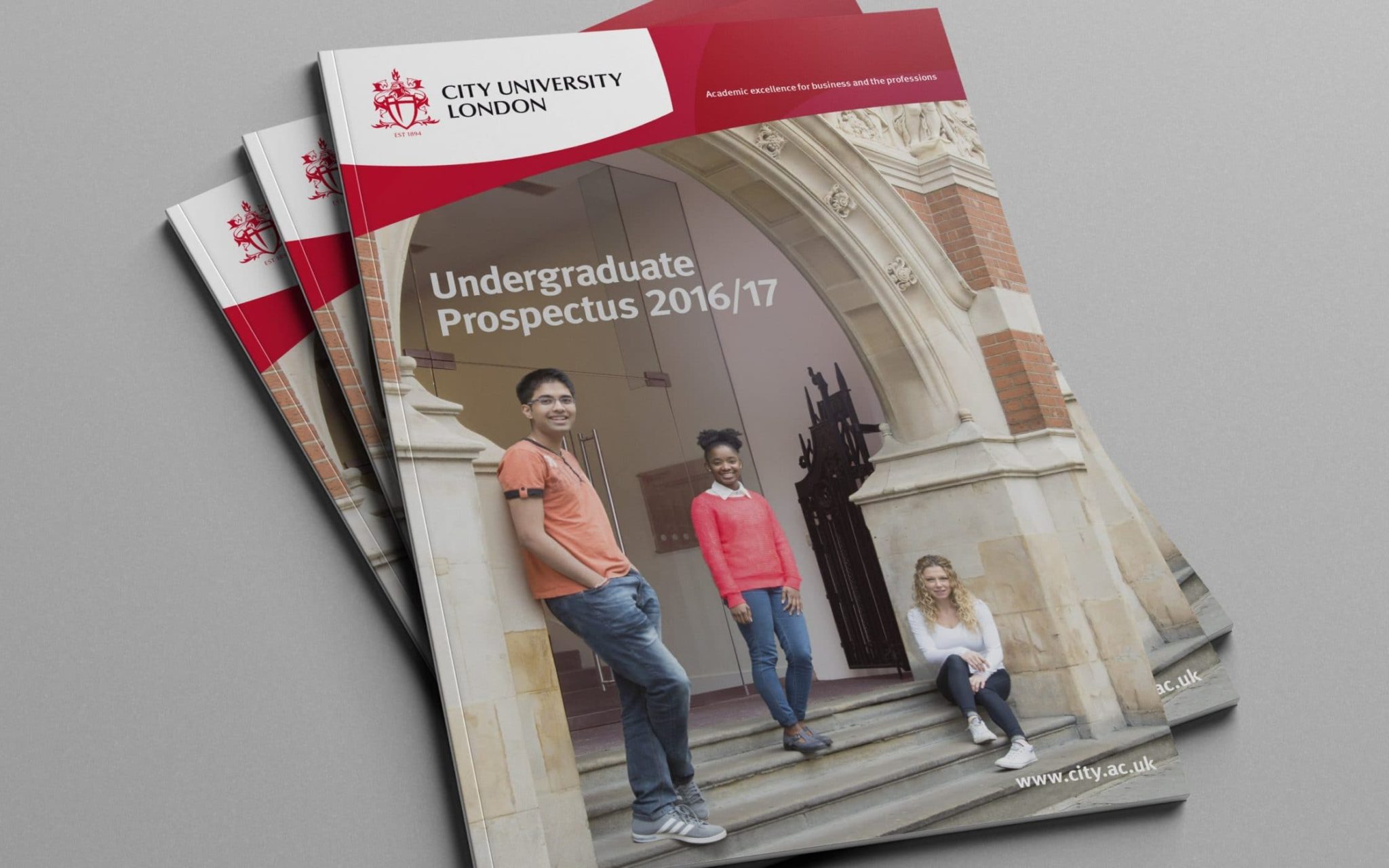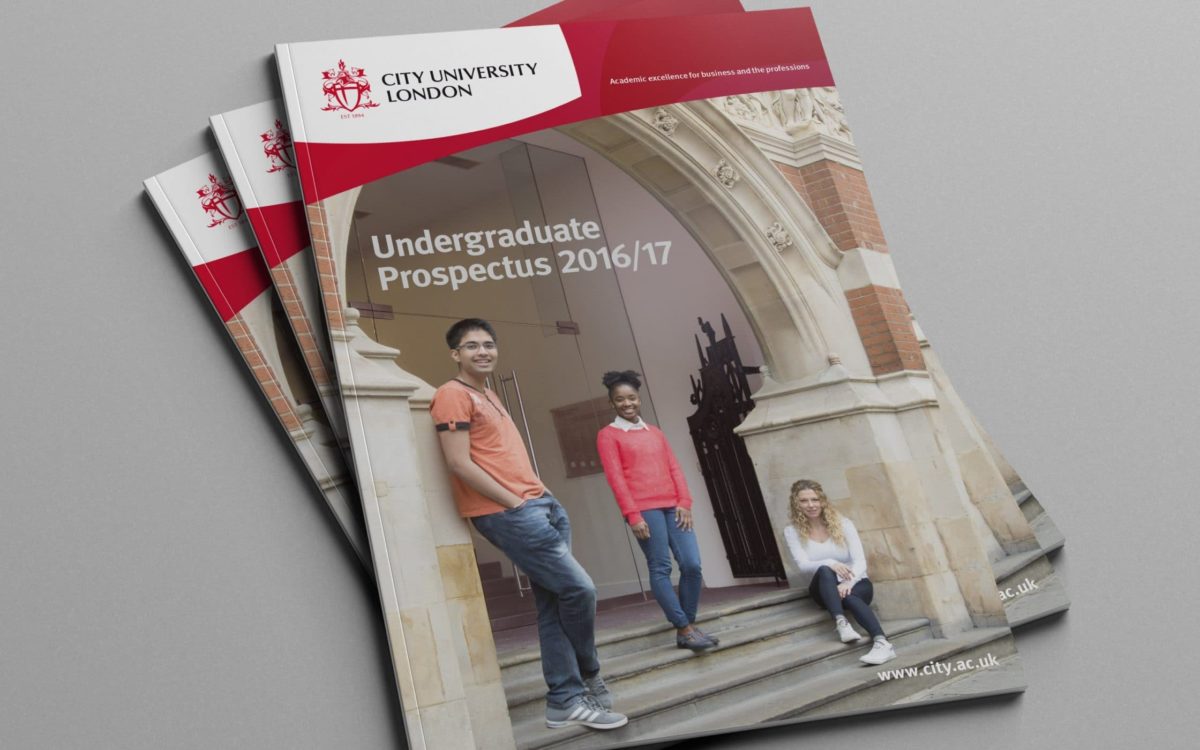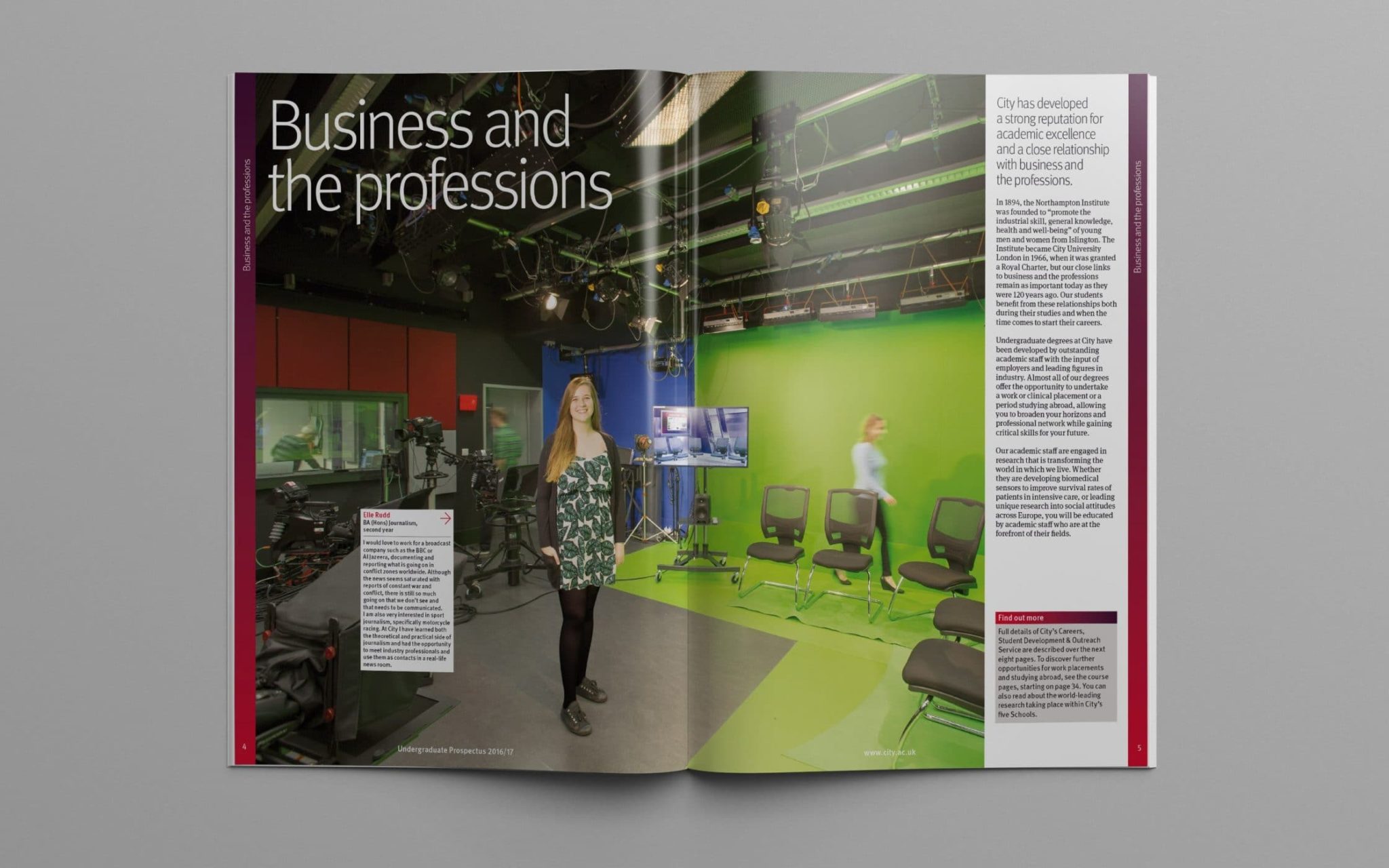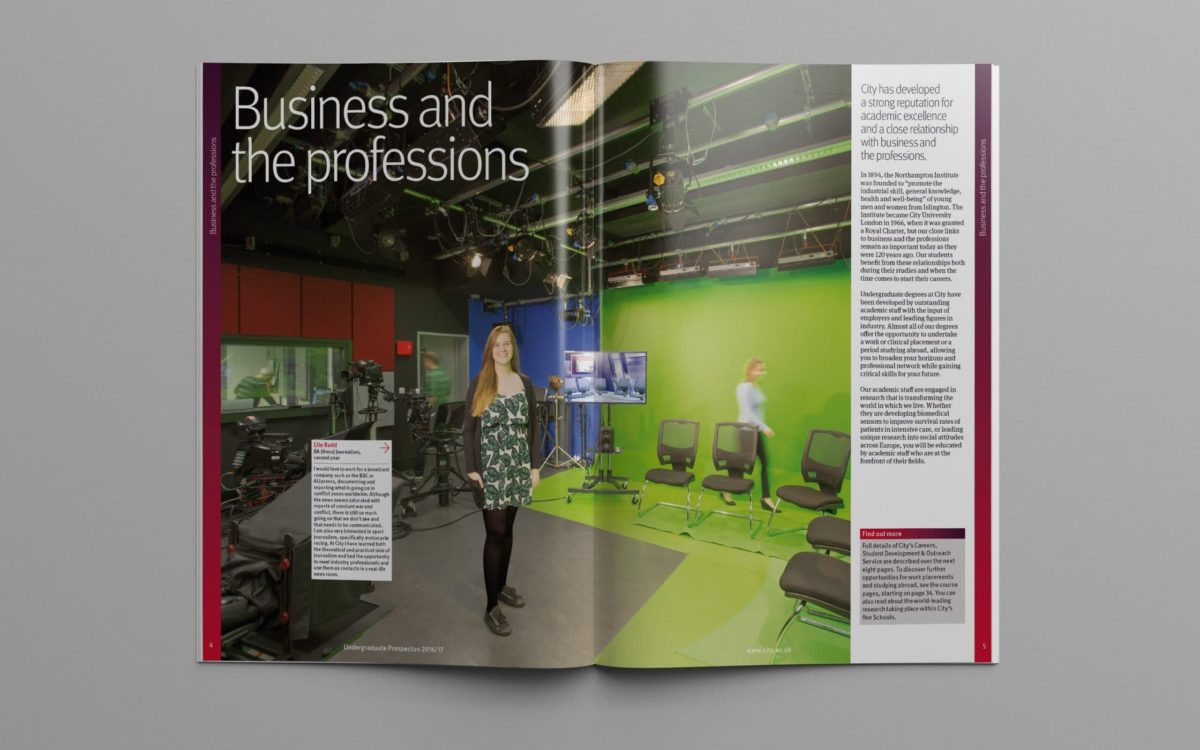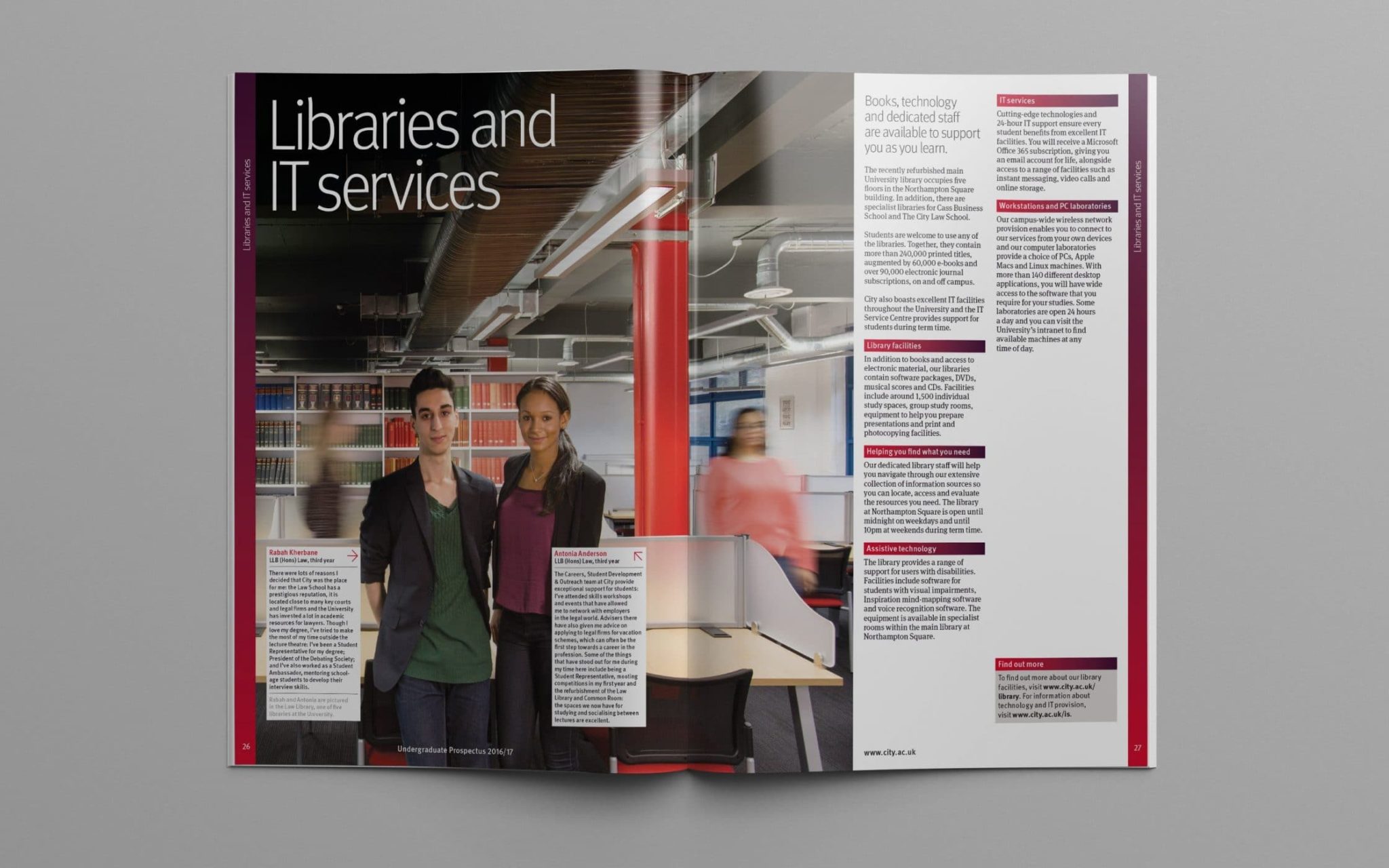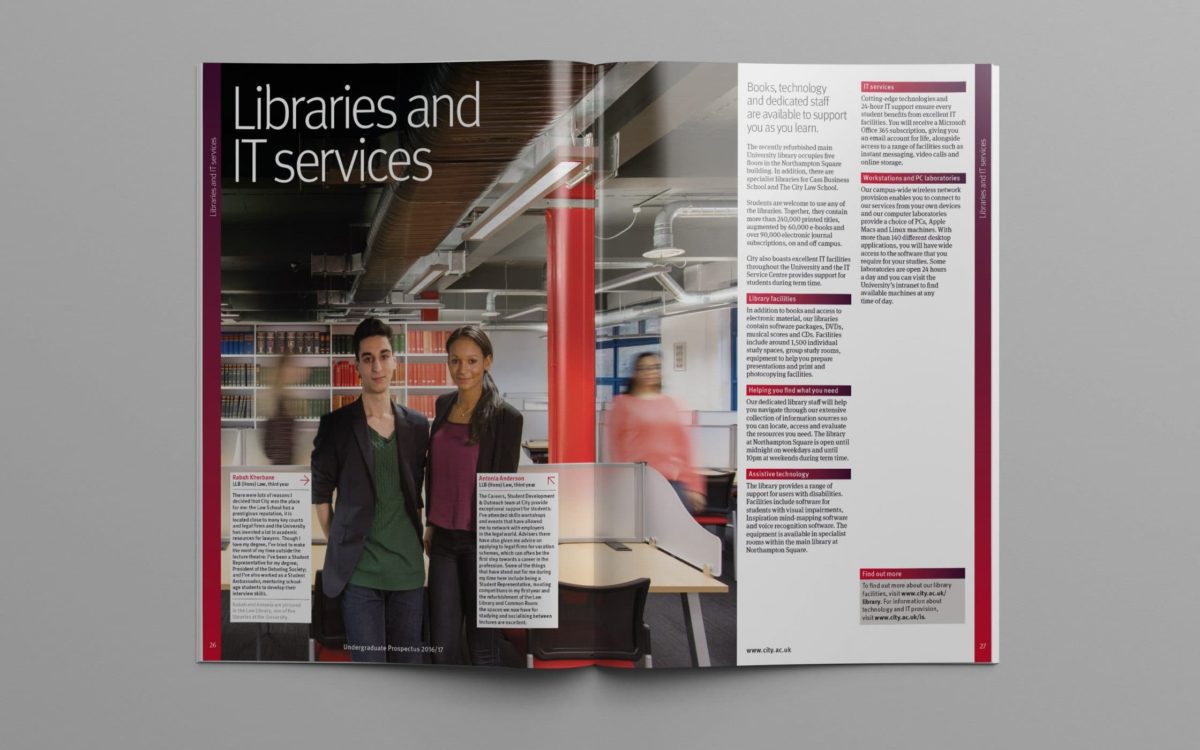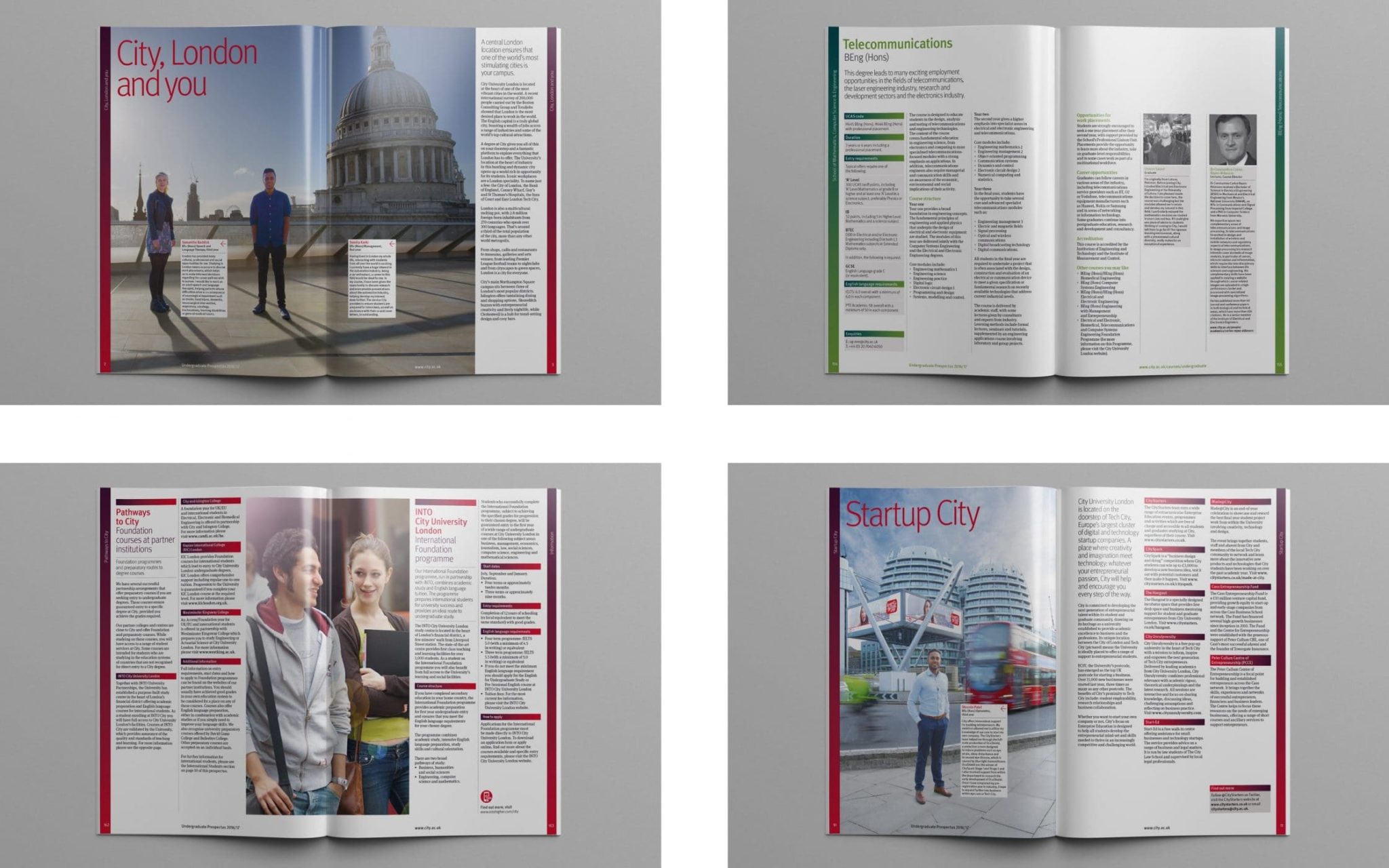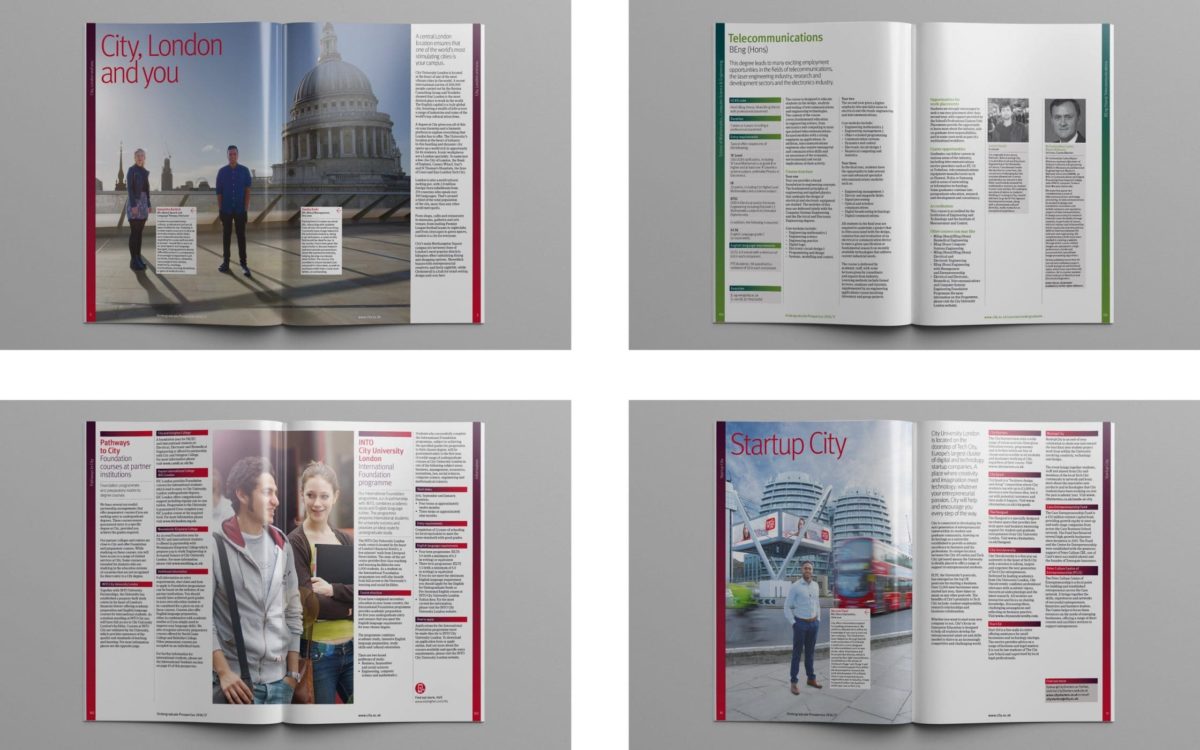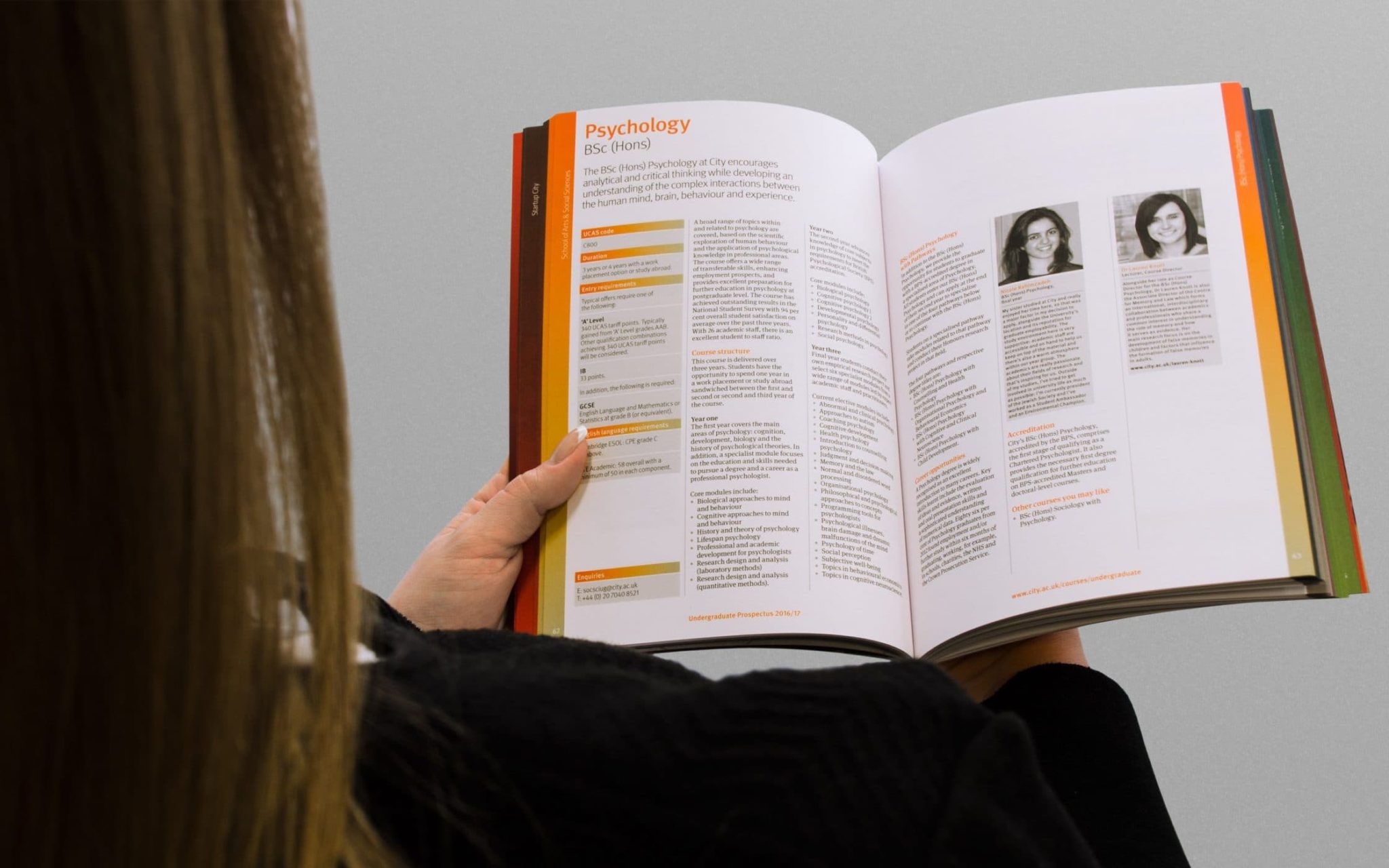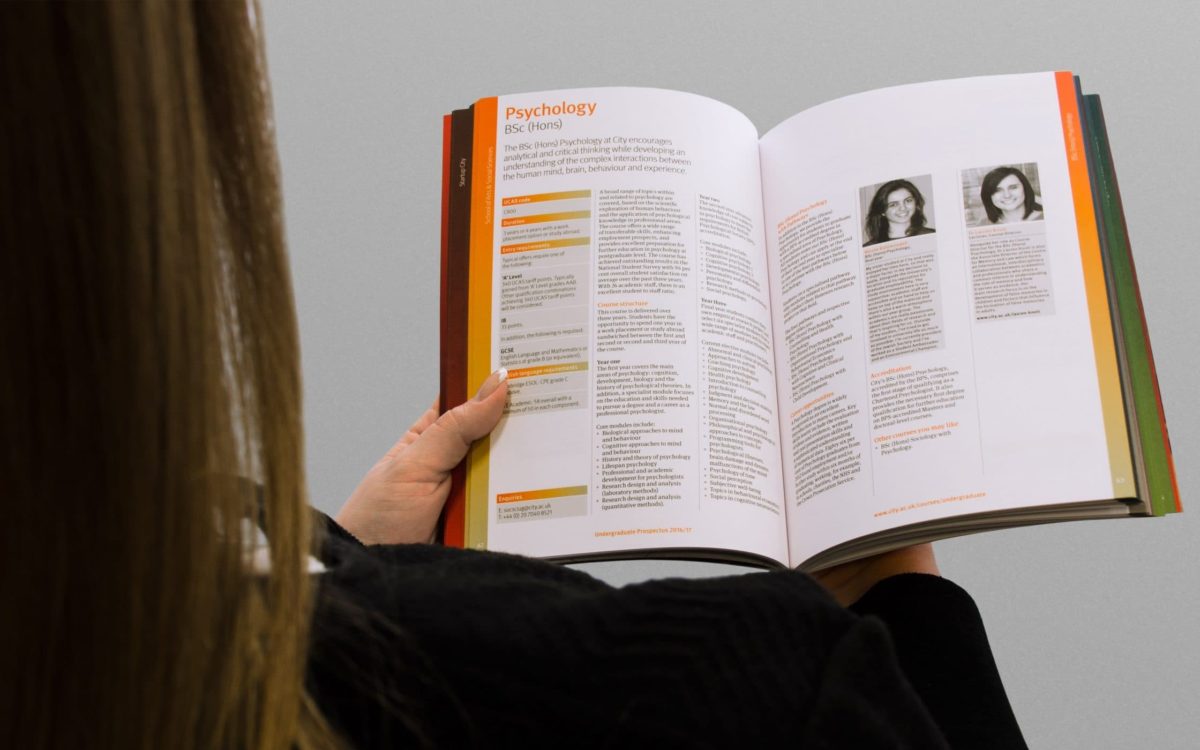 Overview
City University's undergraduate prospectus design is one of its flagship publications and outlines exactly what it offer prospective students, from its broad selection of courses and wide range of facilities. Having worked on the 2015 prospectus, creative design agency Fabrik Brands was invited to design and produce this years guide, building on the success of the previous document.
Outcome
Student feedback fed into the creative design brief for the new publication, which enabled Fabrik to set about exploring potential themes for the undergraduate prospectus design. Fabrik's brief incorporated the University's 'Start here' student campaign design, a successful alumni theme launched in 2014. This theme was tailored to ensure it was relevant to the undergraduate prospectus design.
With a clear theme and direction, Fabrik set about planning the front section of the document. These pages promote the University's facilities and required careful planning. To make this a more efficient process, Fabrik created storyboards to ensure messaging was coherent and clear, bringing content to life through photo shoots that captured the ethos of City.
Inside, the course pages were subtly developed from the 2015 prospectus design to enhance its key elements, such as the signposting. Fabrik worked with the marketing team to turn draft content into a dynamic 176 page prospectus design which is being proudly displayed throughout the University.
What we did
Creative concepts
Storyboards
Pagination guides
Photography
Art direction
Layout & artwork
Production input