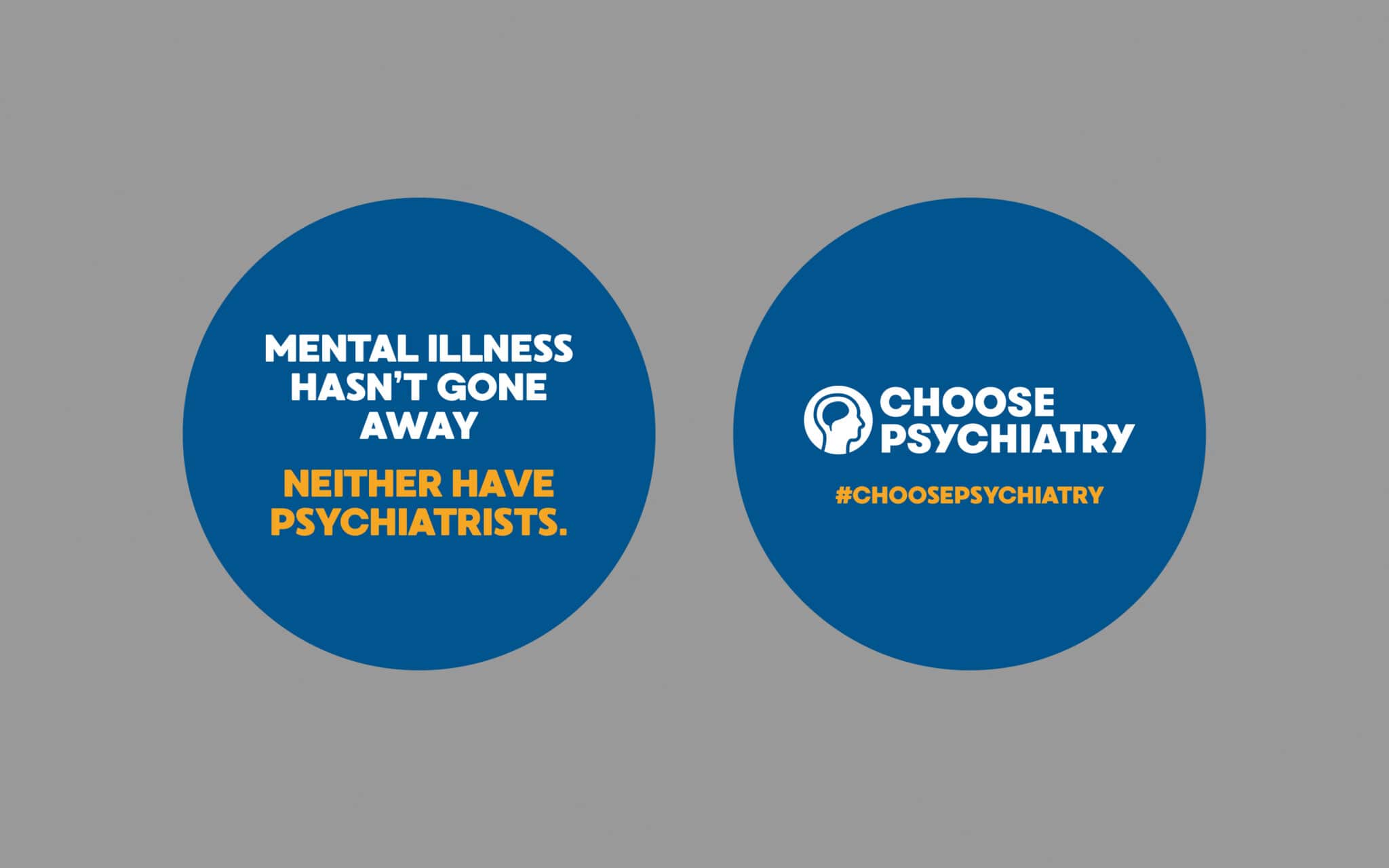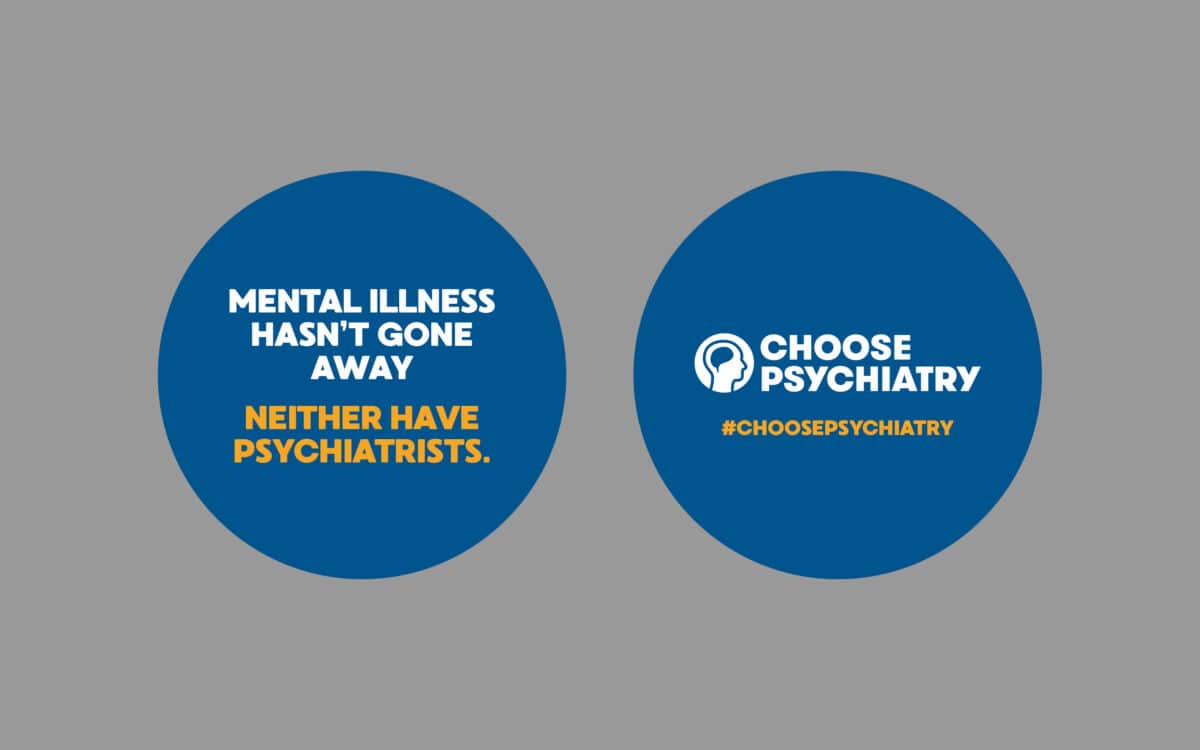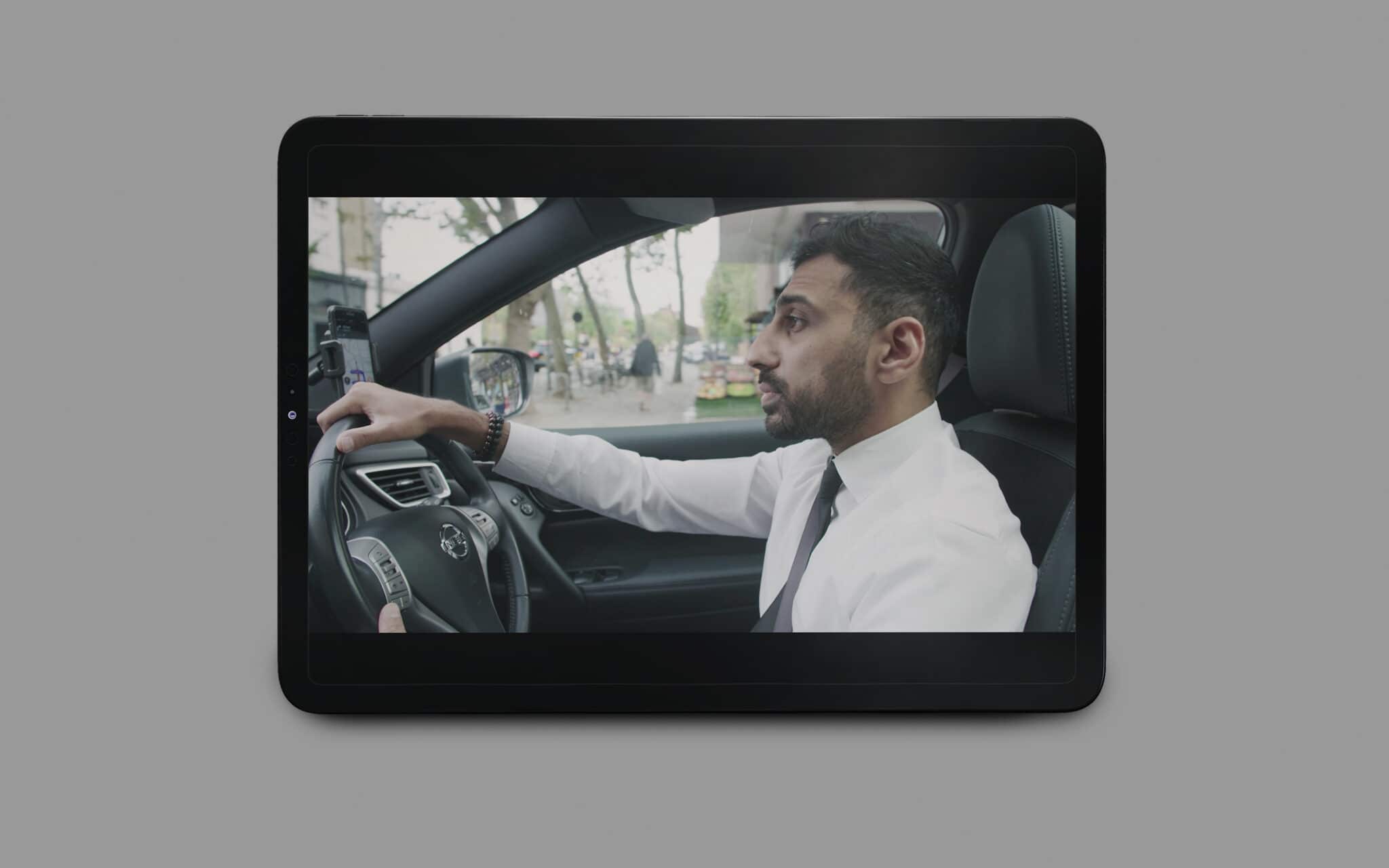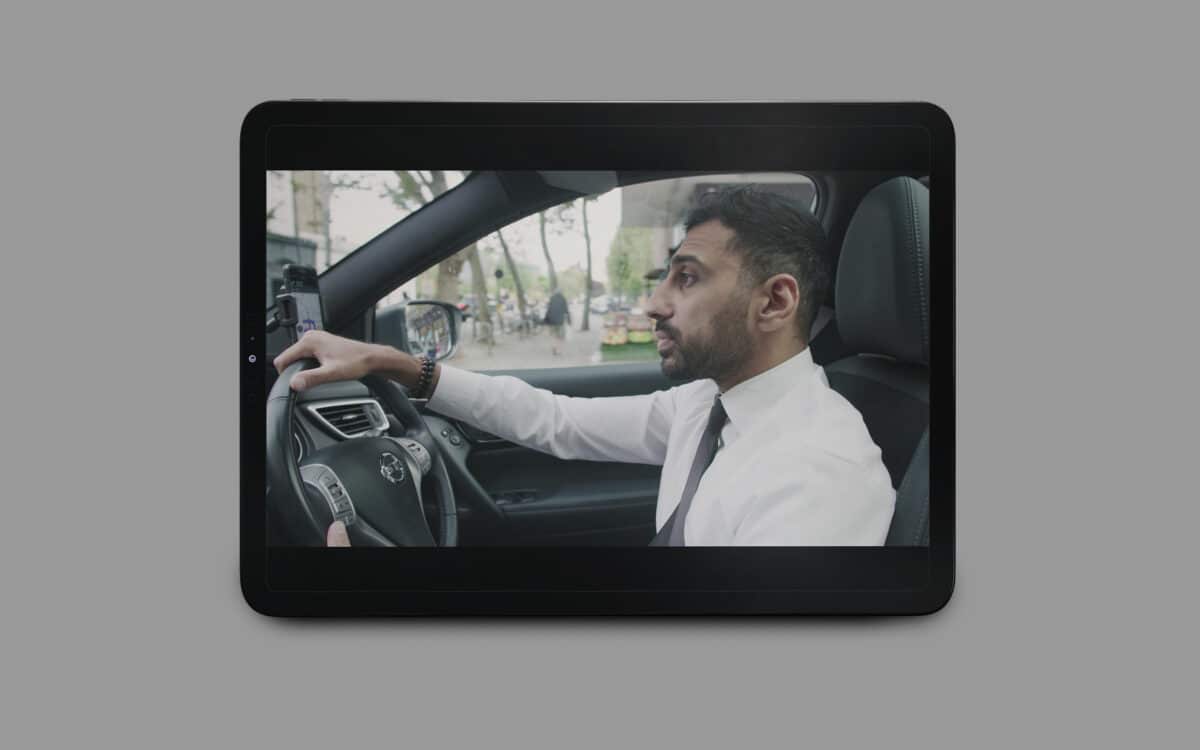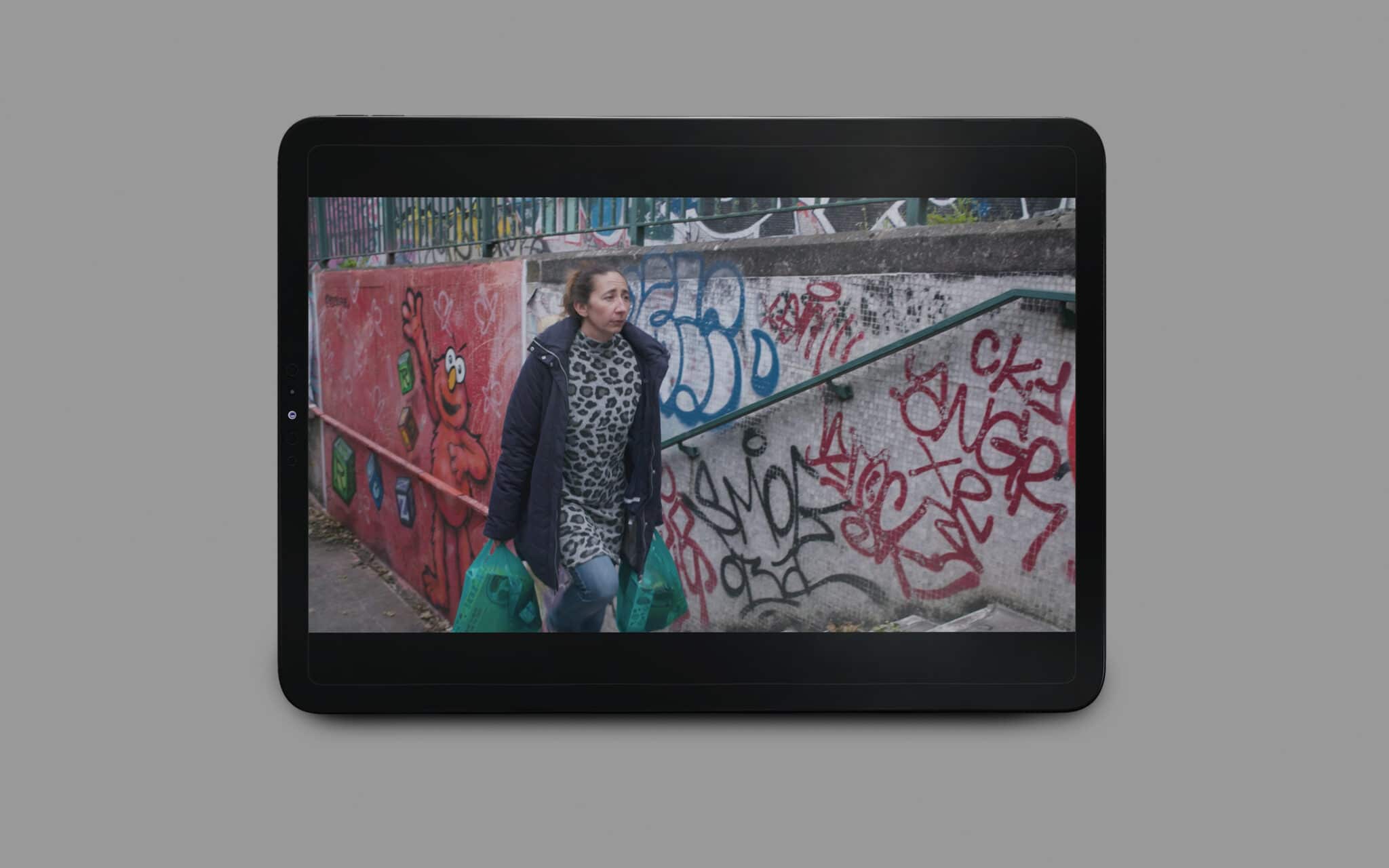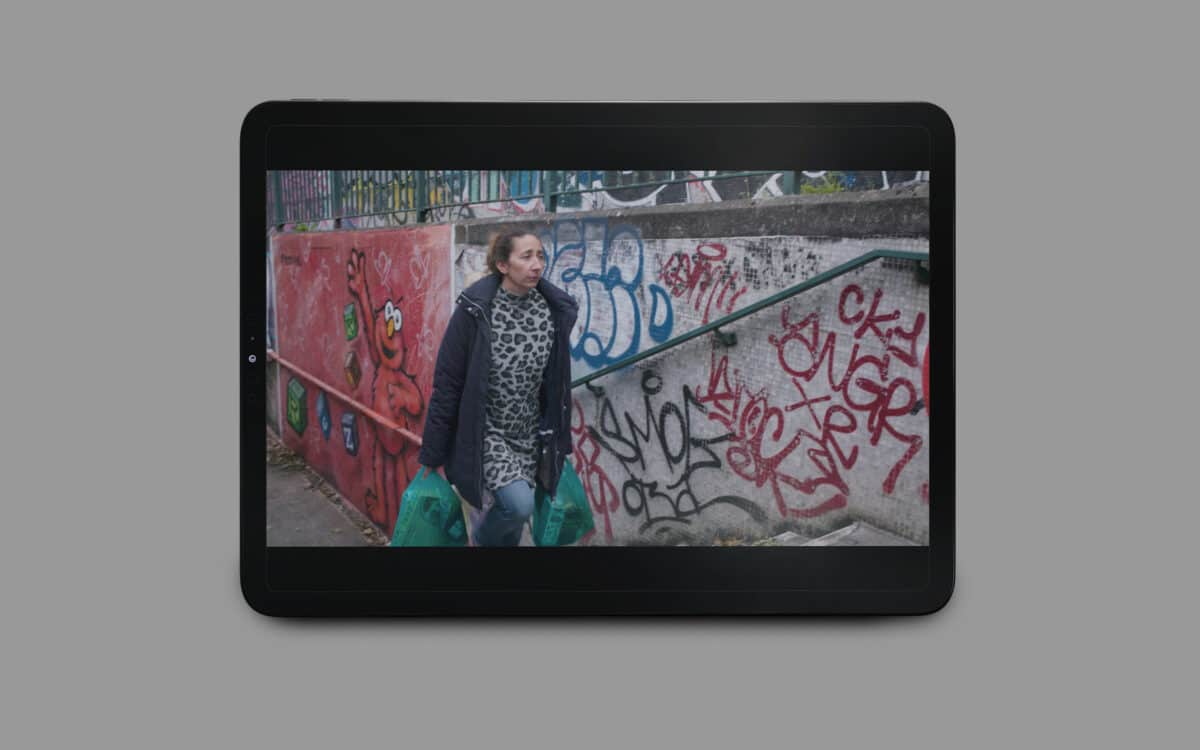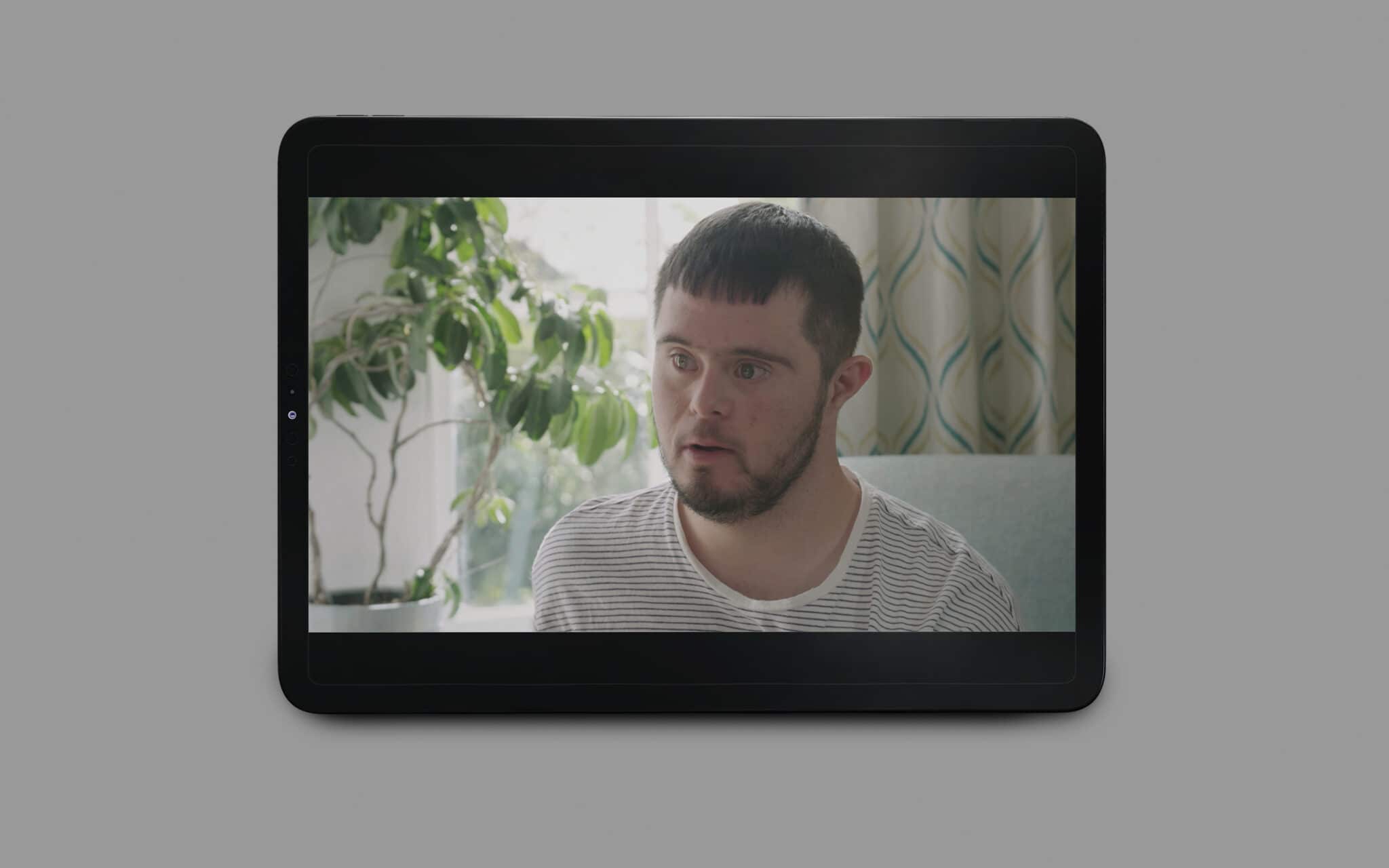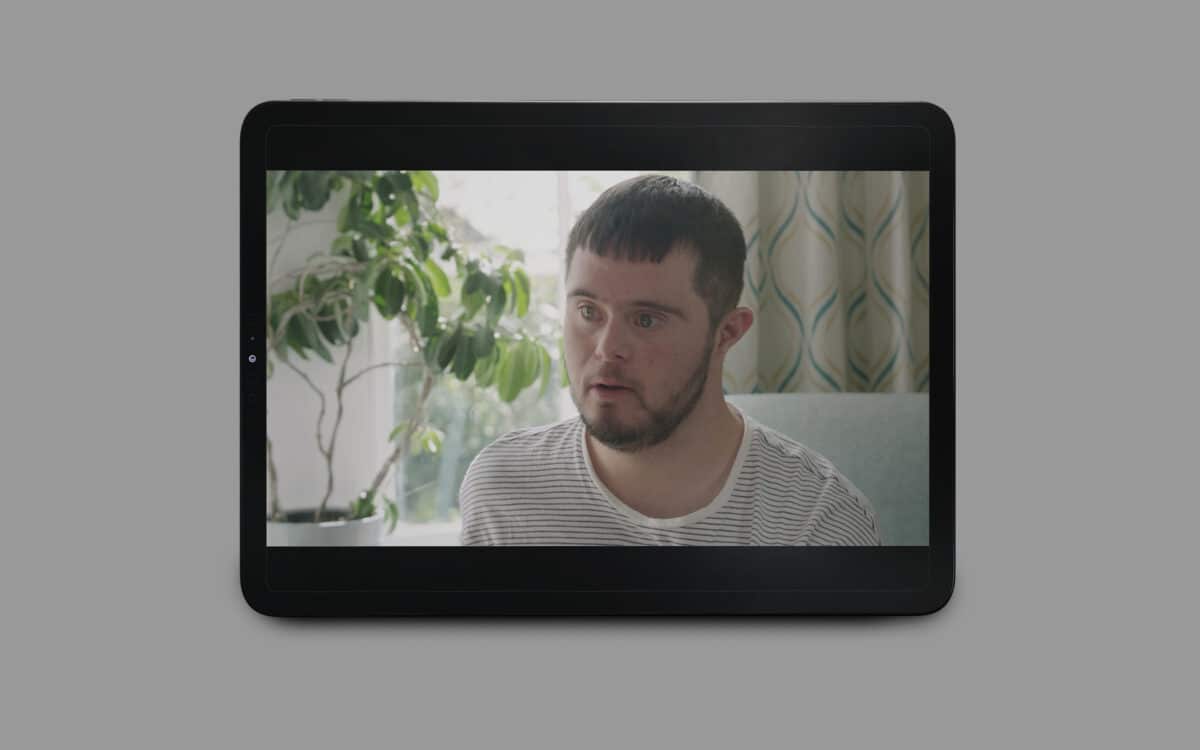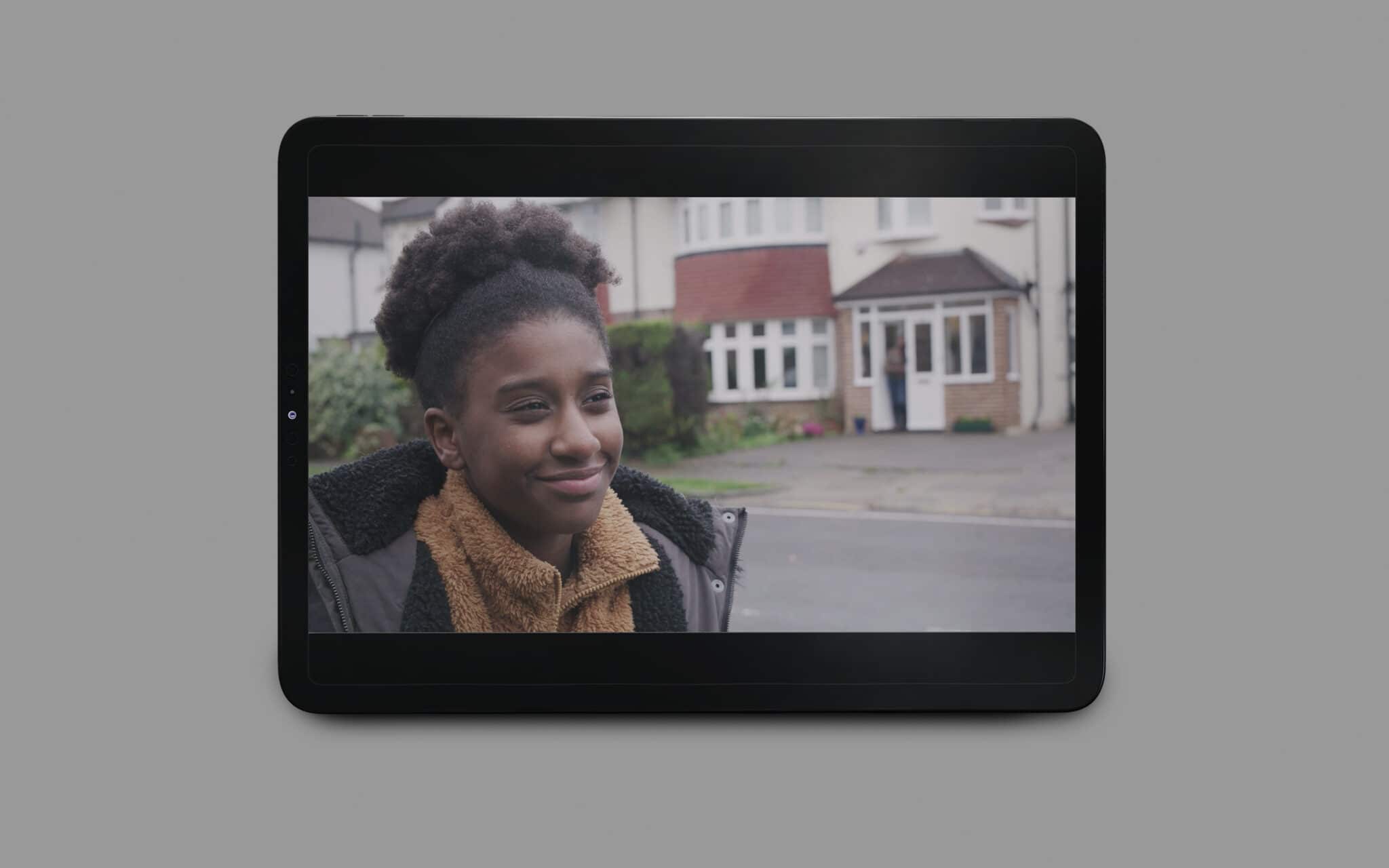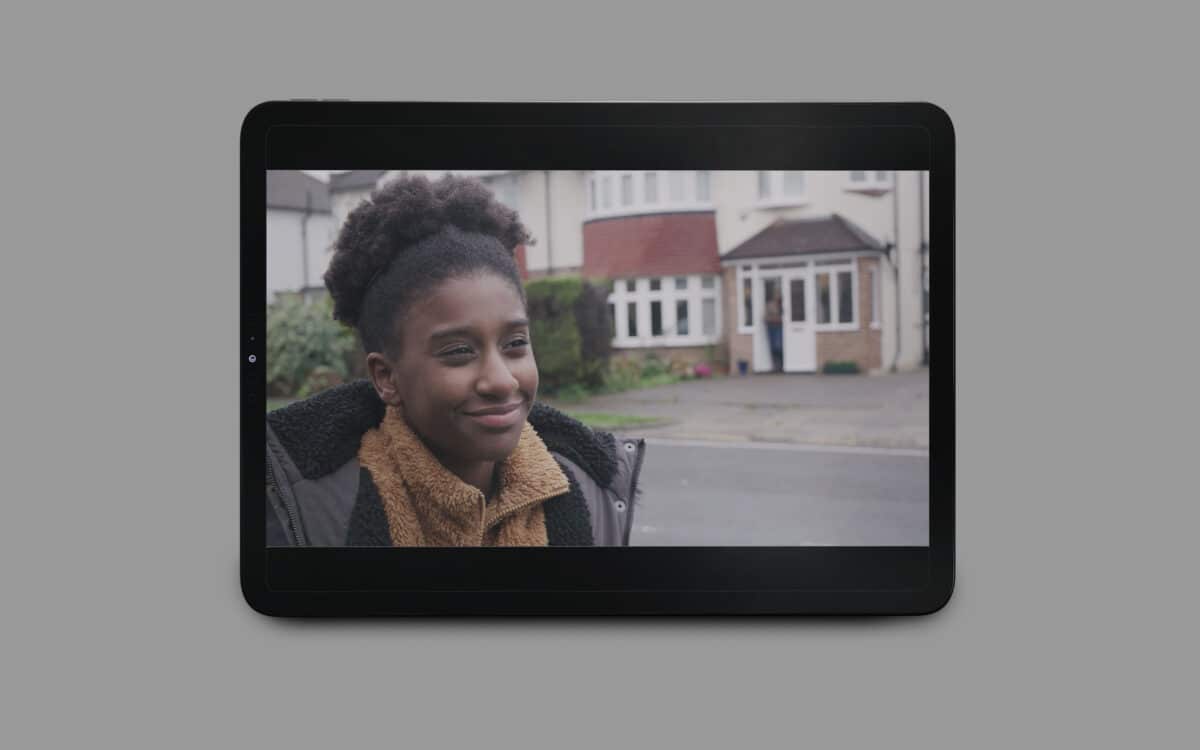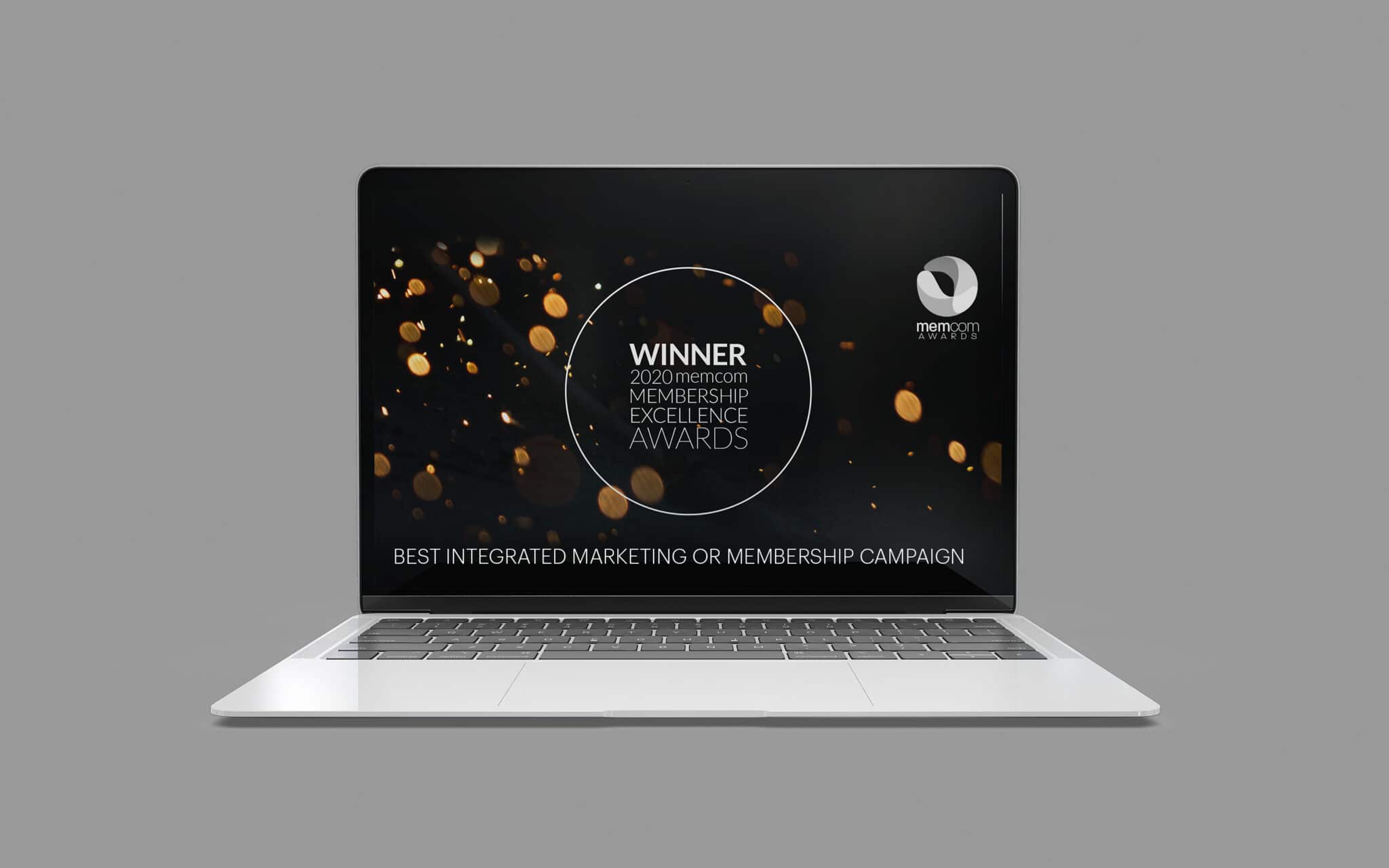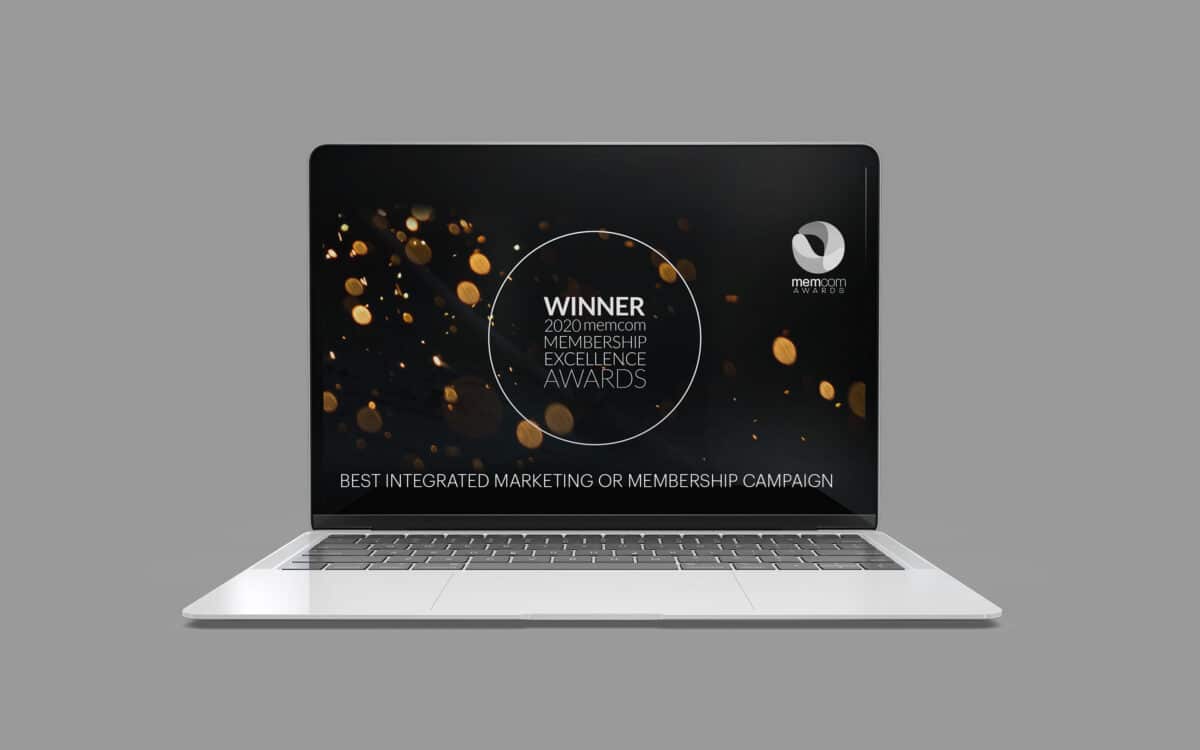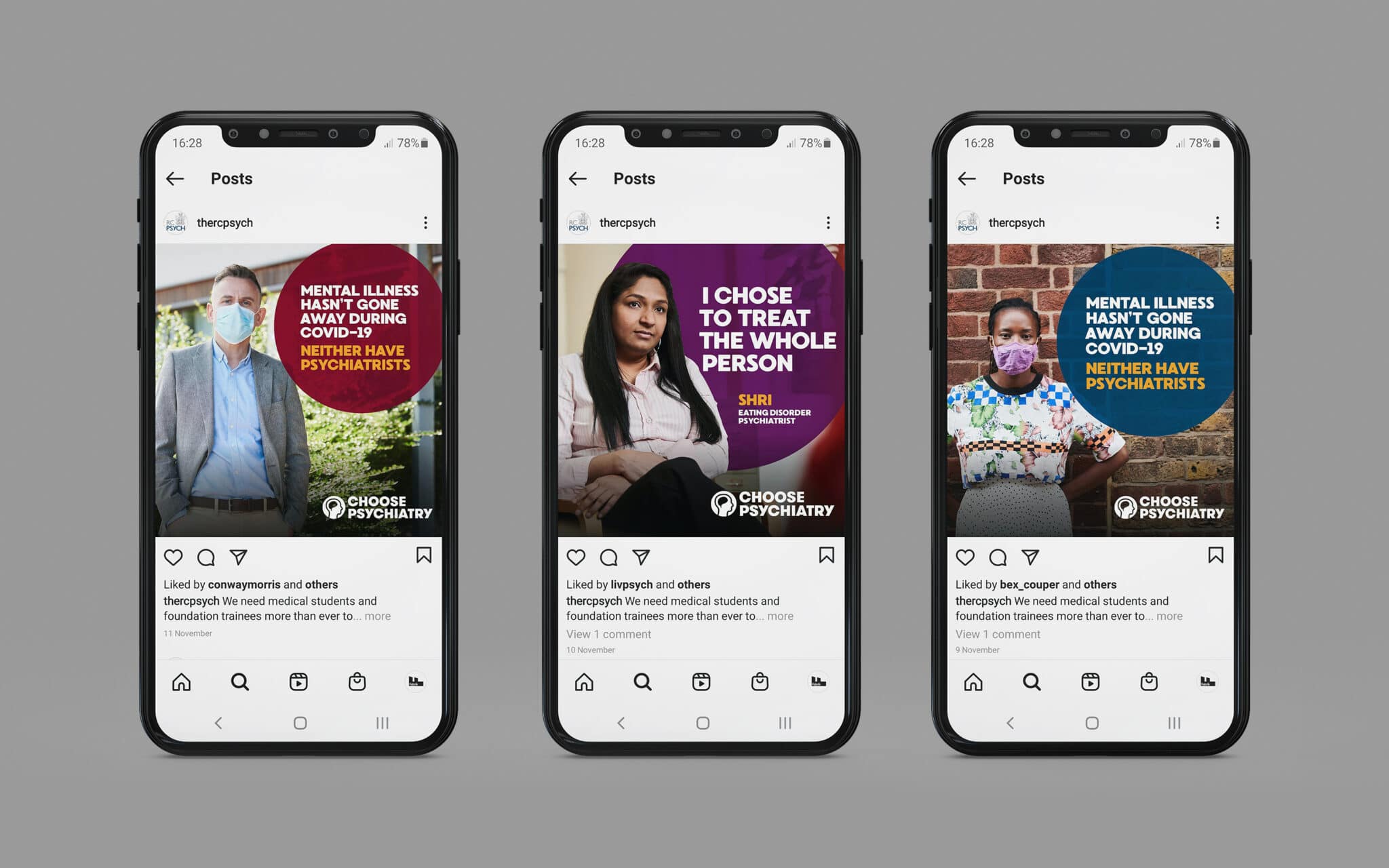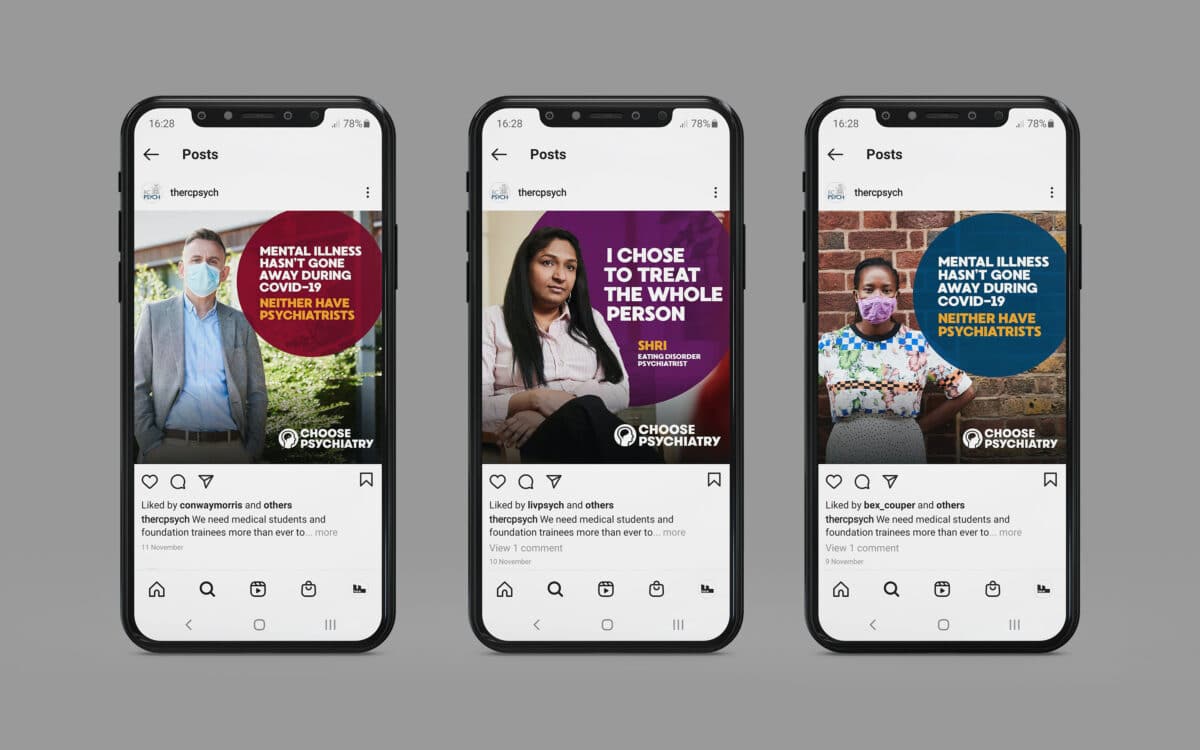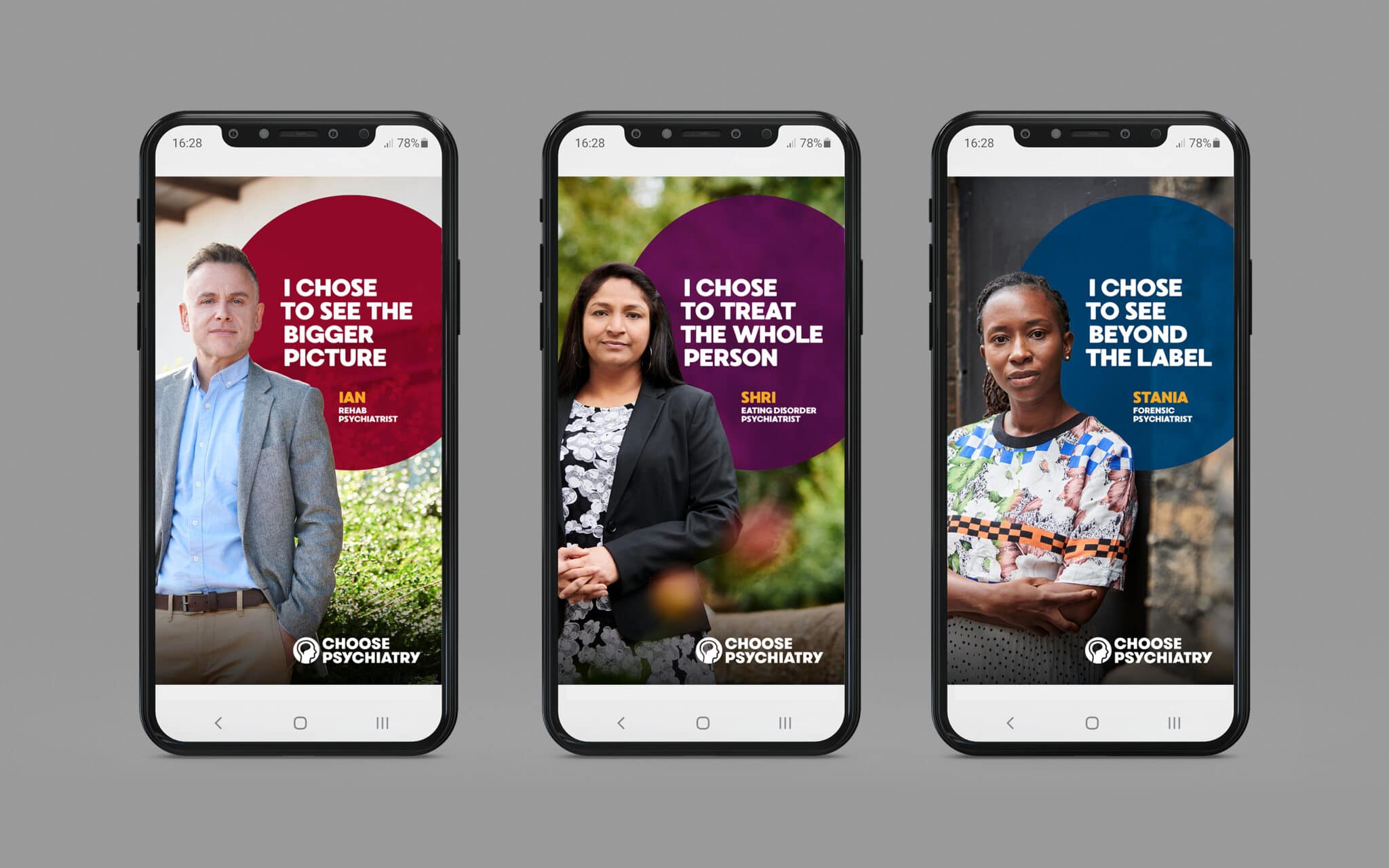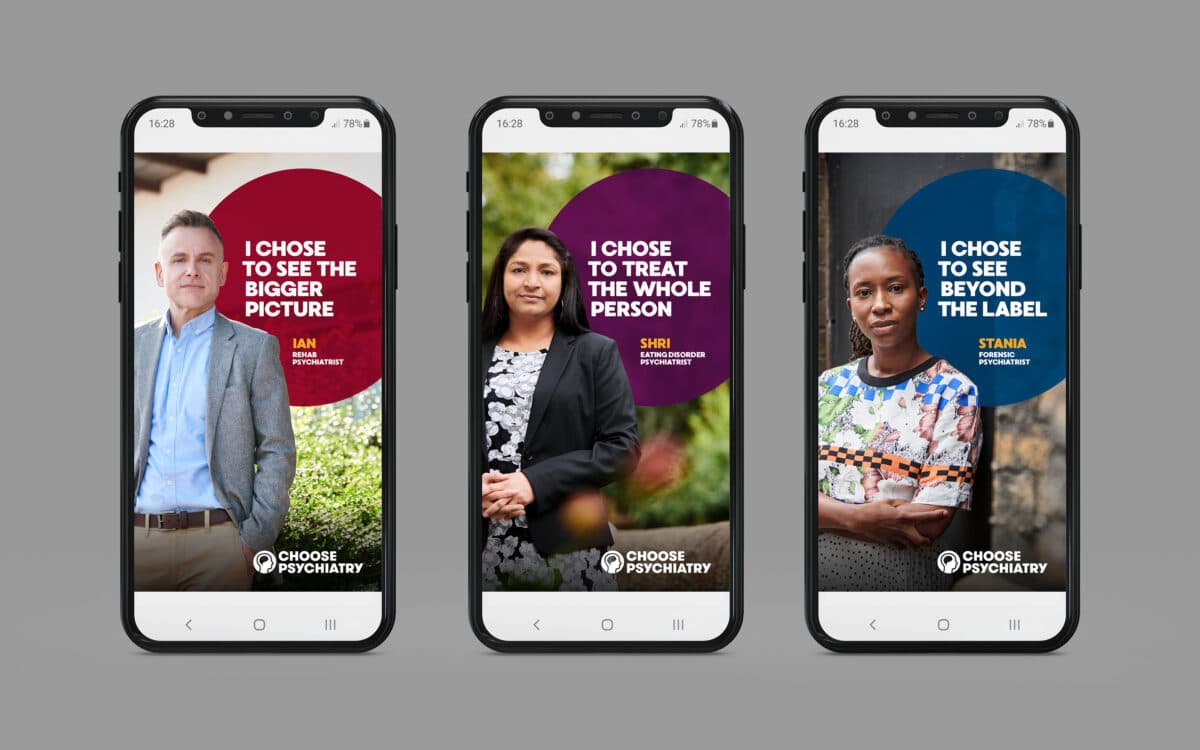 Overview
The Royal College of Psychiatrists is the professional medical body responsible for supporting psychiatrists throughout their careers. From training through to retirement and setting and raising standards of psychiatry in the UK. In recent years, however, the number of prospective practitioners choosing to study psychiatry has been in decline. Perhaps, this is due to the stigma that still attaches itself to mental health, despite increased media coverage. Or, perhaps it's because medical students are being persuaded by peers to consider alternative routes to employment in the medical profession.
With the above in mind, the College commissioned Fabrik to create a campaign to drive recruitment. On first glance, the objective to recruit an extra 1,000 psychiatrists over three years appears entirely plausible, although our initial research suggested otherwise. Psychiatry isn't considered an enticing career choice, with interviewees using words like 'depressing' and 'sad'. The current funding crisis in the NHS, poor placements and uninspiring lecturers were also cited as barriers to learning and treating patients effectively. Negative perceptions (such as these) are difficult to expel, but needed to be challenged head on for the campaign to be successful.
Outcome
Film was chosen over more traditional mediums. This enabled the campaign to resonate at a deeper, more emotional level. Interviewing psychiatrists and patients helped Fabrik to better understand the role of psychiatry in modern life. From all sides of the spectrum. We liaised with medical professionals who were open and honest. They explained why they chose psychiatry, and how they begun their careers to make a difference to peoples lives. These interviews underlined the key differences between a specialism like psychiatry – were consultations are complex – to general medicine. We also encouraged dialogue with patients, to ensure the campaign was equally weighted. Based on this, we wrote the script, and created a storyboard.
The resulting films are based around real stories and how psychiatrists have helped people to turn their lives around, with a powerful narrative about impact and changing lives. We worked with real psychiatrists, not actors. We also filmed and produced a short series of interviews, enabling them to drill down deeply into why they chose the profession. These provided students with a clearer insight into the profession, delivered directly by their peers.
The films were supported by a media campaign, encompassing a range of social channels, with hero adverts of psychiatrists that directly appealed to medical students.
The Choose Psychiatry campaign has been running for several years and is building great traction. Each year has seen the creation of emotive films and supportive media. It's a campaign that's becoming well established and recognised.
The campaign has seen some promising success, with application rates to core training increasing by 28% in England. It was also recognised at the 2020 Memcom Membership Excellence Awards, where it picked up the Best Integrated Marketing Campaign award.
Kind Words
The team at Fabrik just got the brief from the start. They were thorough in their research and the final films were incredibly beautiful and evocative. They did the job exceedingly well.

Rebecca Couper
Head of External Affairs
The Royal College of Psychiatrists