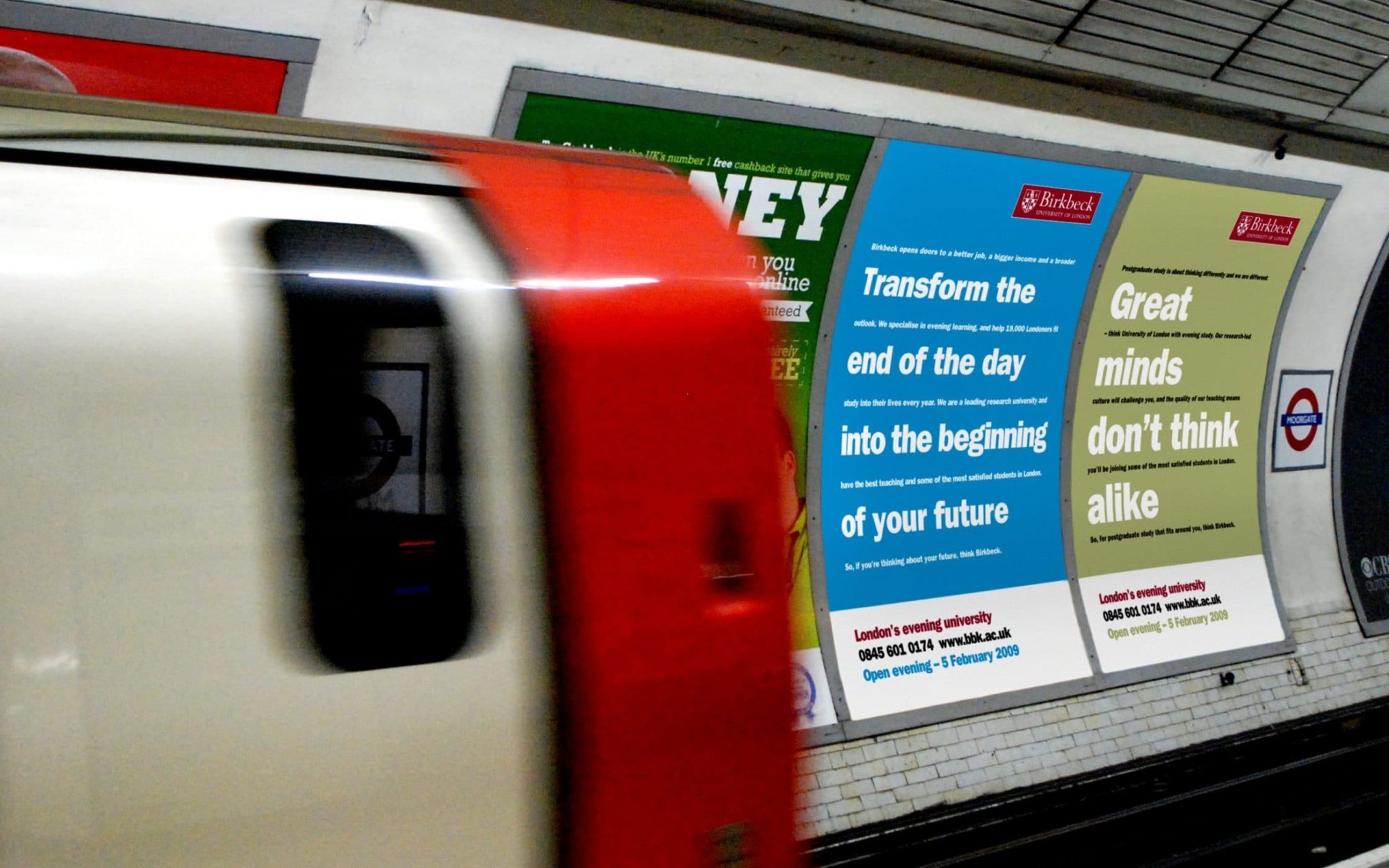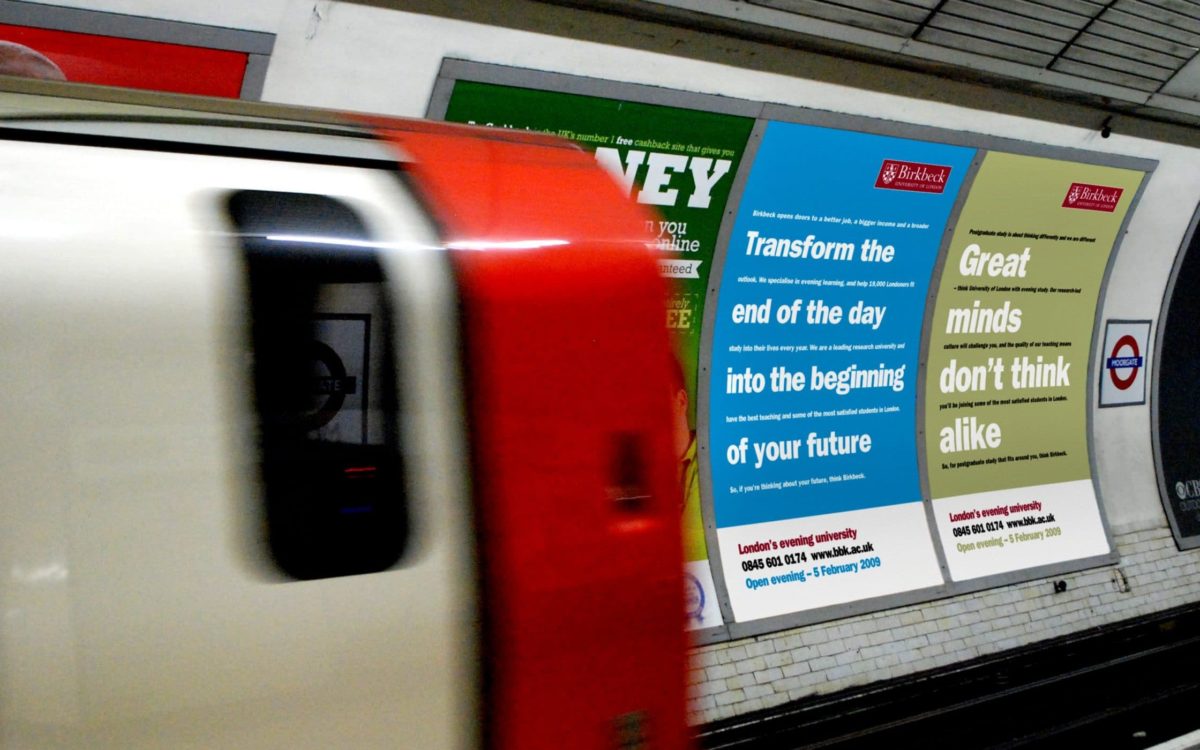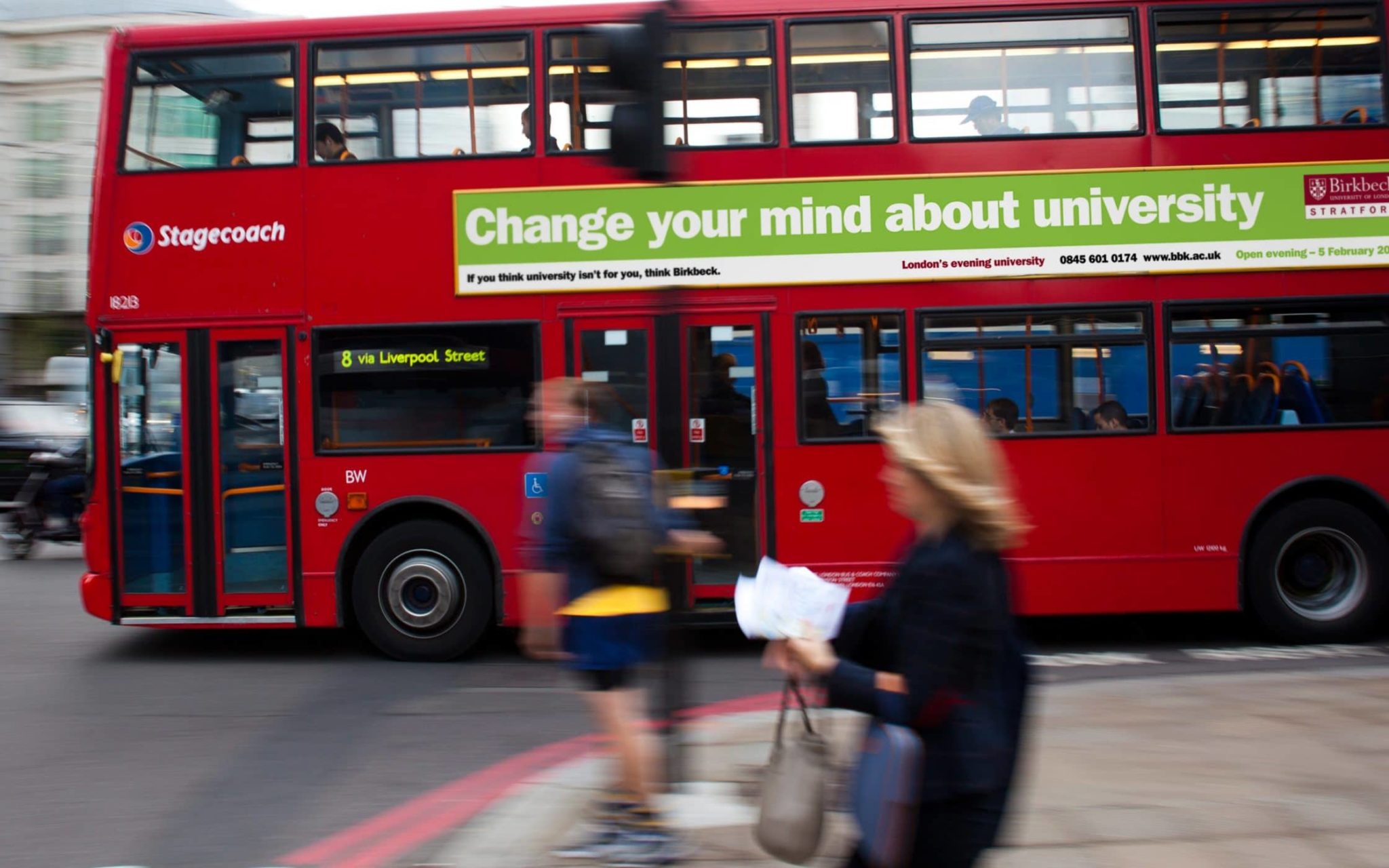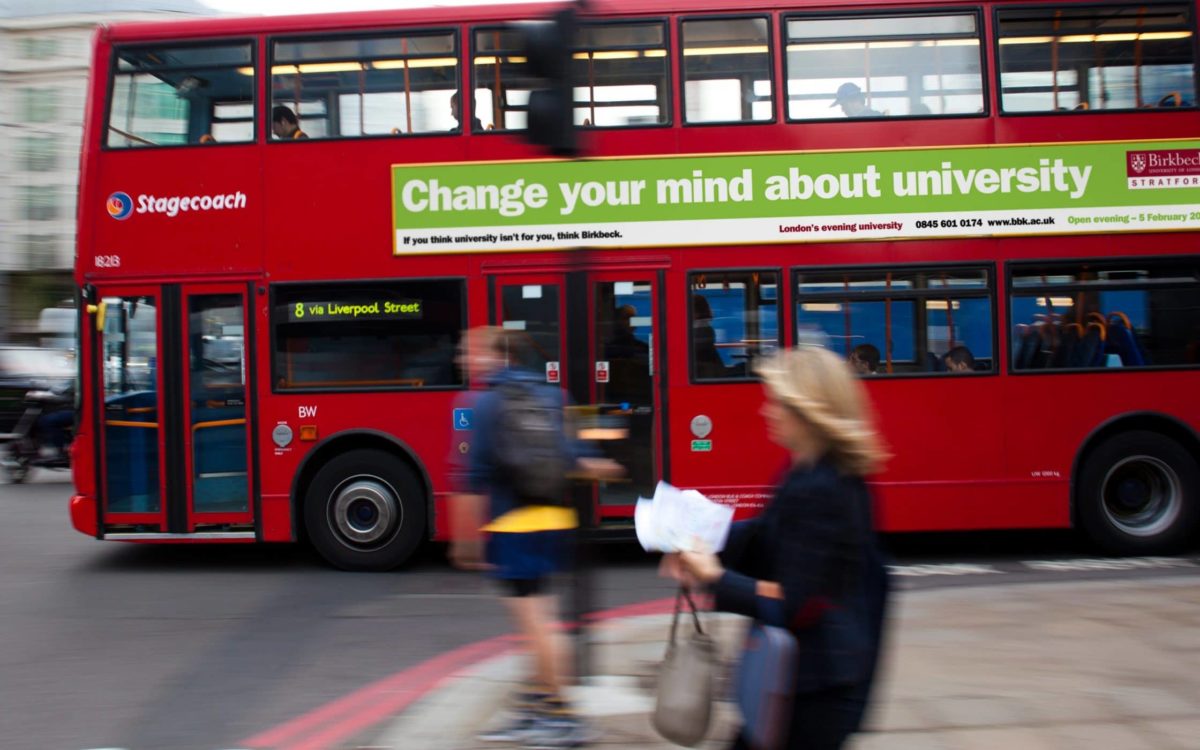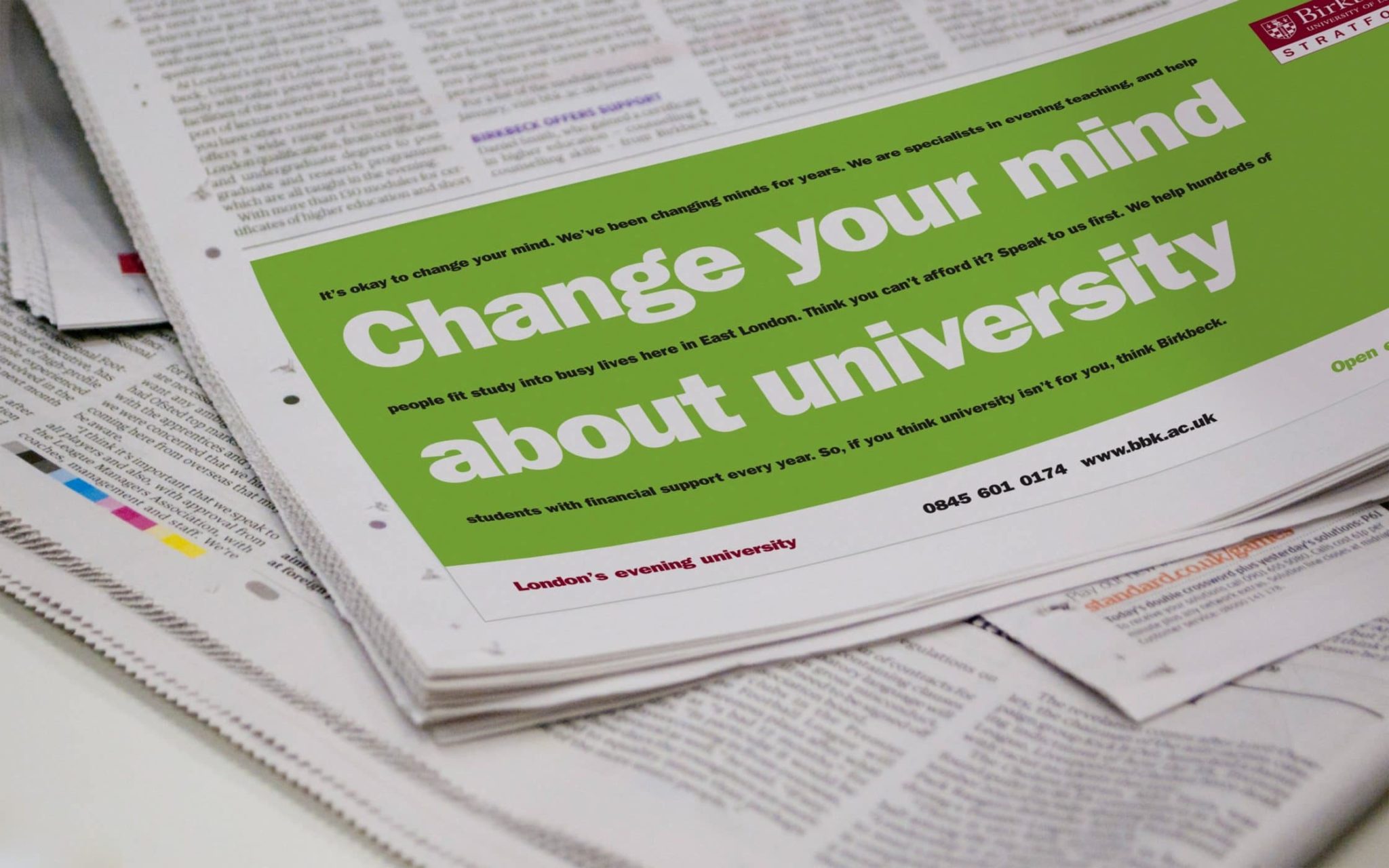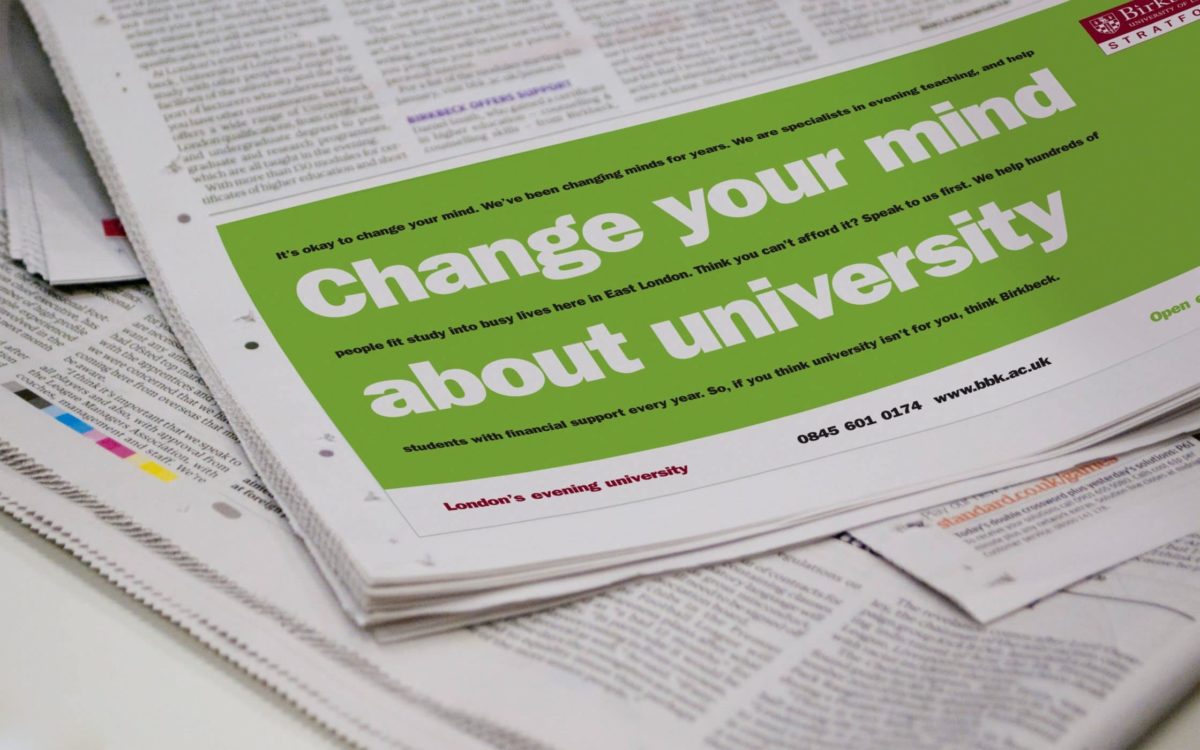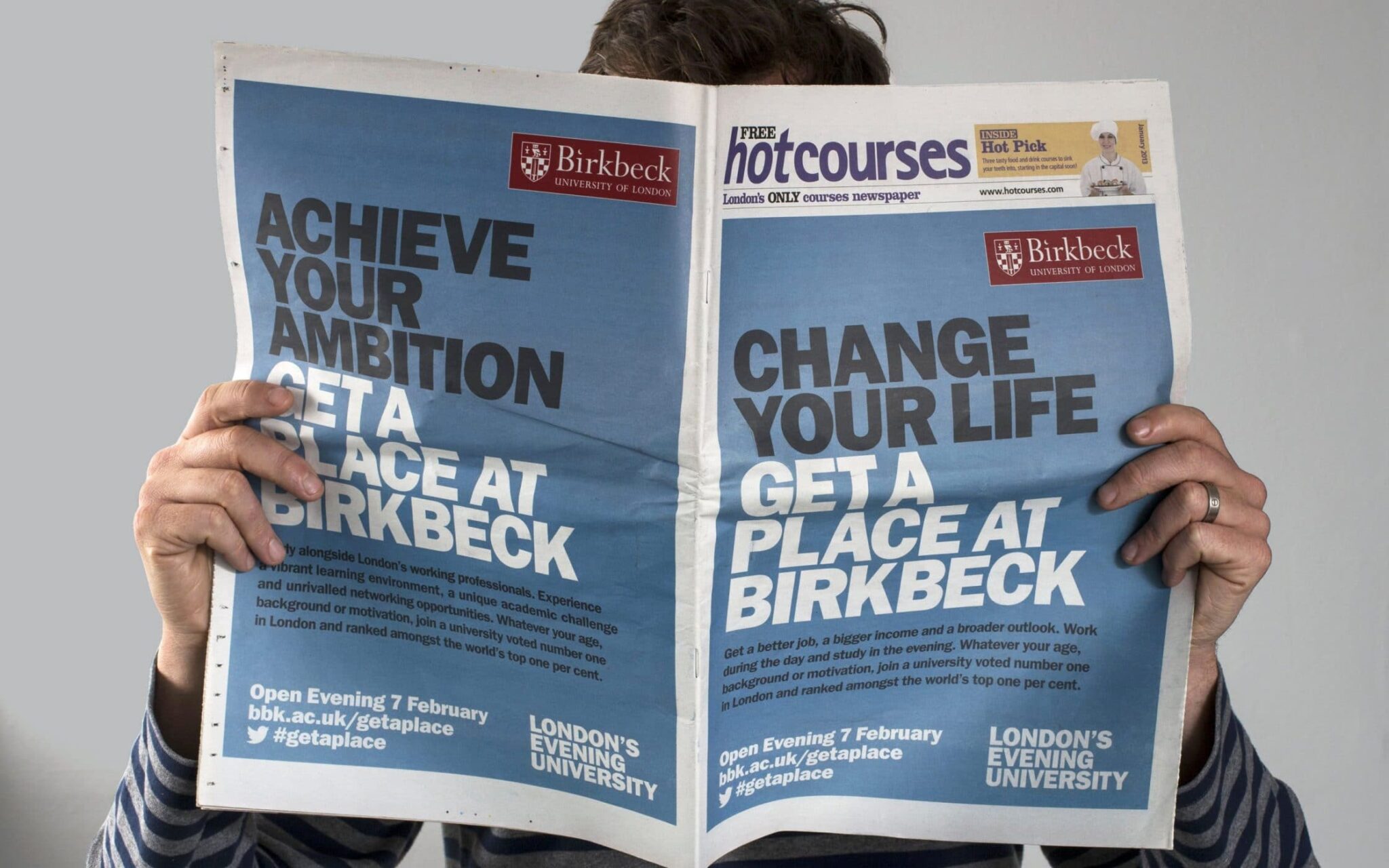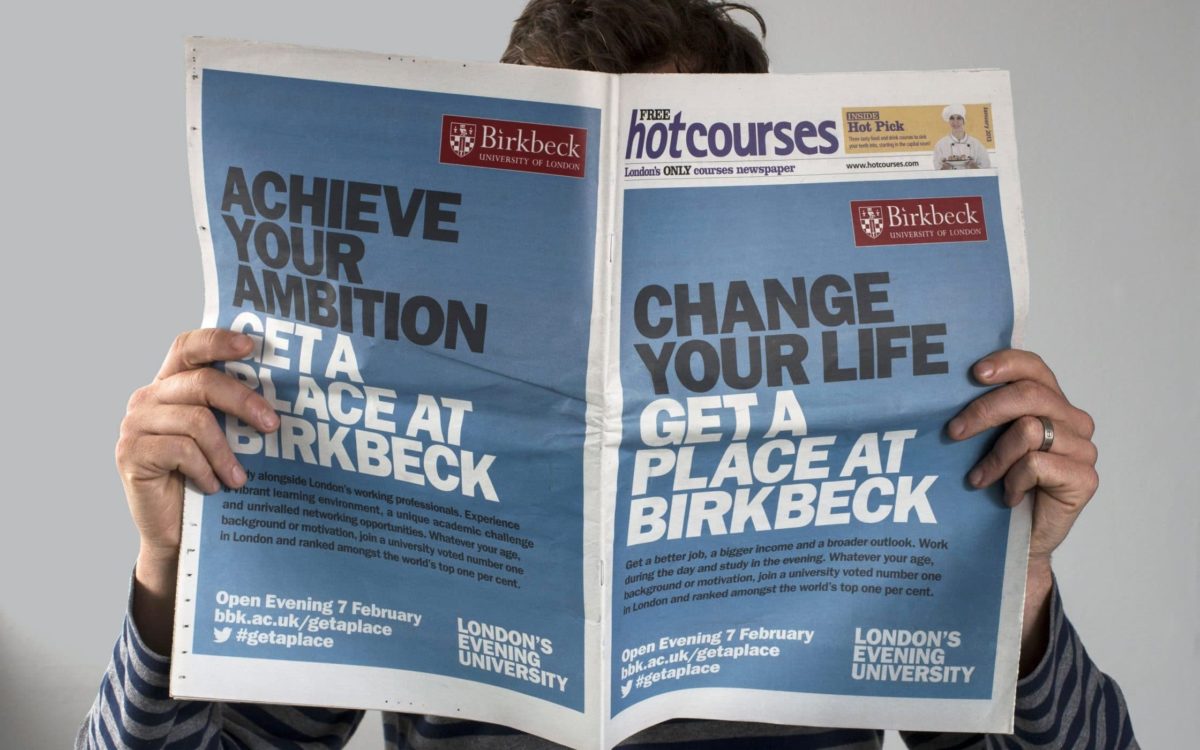 Overview
Birkbeck College is a world-class research and teaching institution, a vibrant centre of academic excellence and specialist provider of higher education evening classes. Over 19,000 students study with Birkbeck, which is part of the University of London, every year, and they join a community that is as diverse and cosmopolitan as London's population.
In recent years Fabrik has provided the inspiration behind the organisation's hugely successful student recruitment campaign designs and college marketing activities. So how do we keep the momentum going?
Outcome
The key to our successful relationship with Birkbeck is consistency. We've enabled the College to adopt an instantly recognisable tone-of-voice which is supported by bold typography and a minimal design style. Although we regularly re-fresh messages, update copy and adjust the 'look & feel', we're careful not to change too much. This ensures that consecutive campaigns retain a degree of consistency, which helps to increase recognition. The execution is more about messaging and simplicity and less about trying to populate the same space as other education providers.
And the results speak for themselves. Applications for part-time undergraduate degrees are up by 9%, while the number of 18-24 year olds applying has increased by 22%.
What we did
Sector research & analysis
Interviews & workshops
Communications audit
Top-level messaging
Copywriting & editing
Concept development
Outdoor & press advertising
Tone-of-voice guidelines
Digital design templates
Kind words
Fabrik has an excellent knowledge of the education sector. It consistently demonstrates a superb ability to grasp strategic aims and understand brand values and combine this insight with creative excellence to deliver what's required. And they do this with a sense of fun and huge enthusiasm – always a good thing!

Monica Law
Head of Marketing & Recruitment,
Birkbeck College