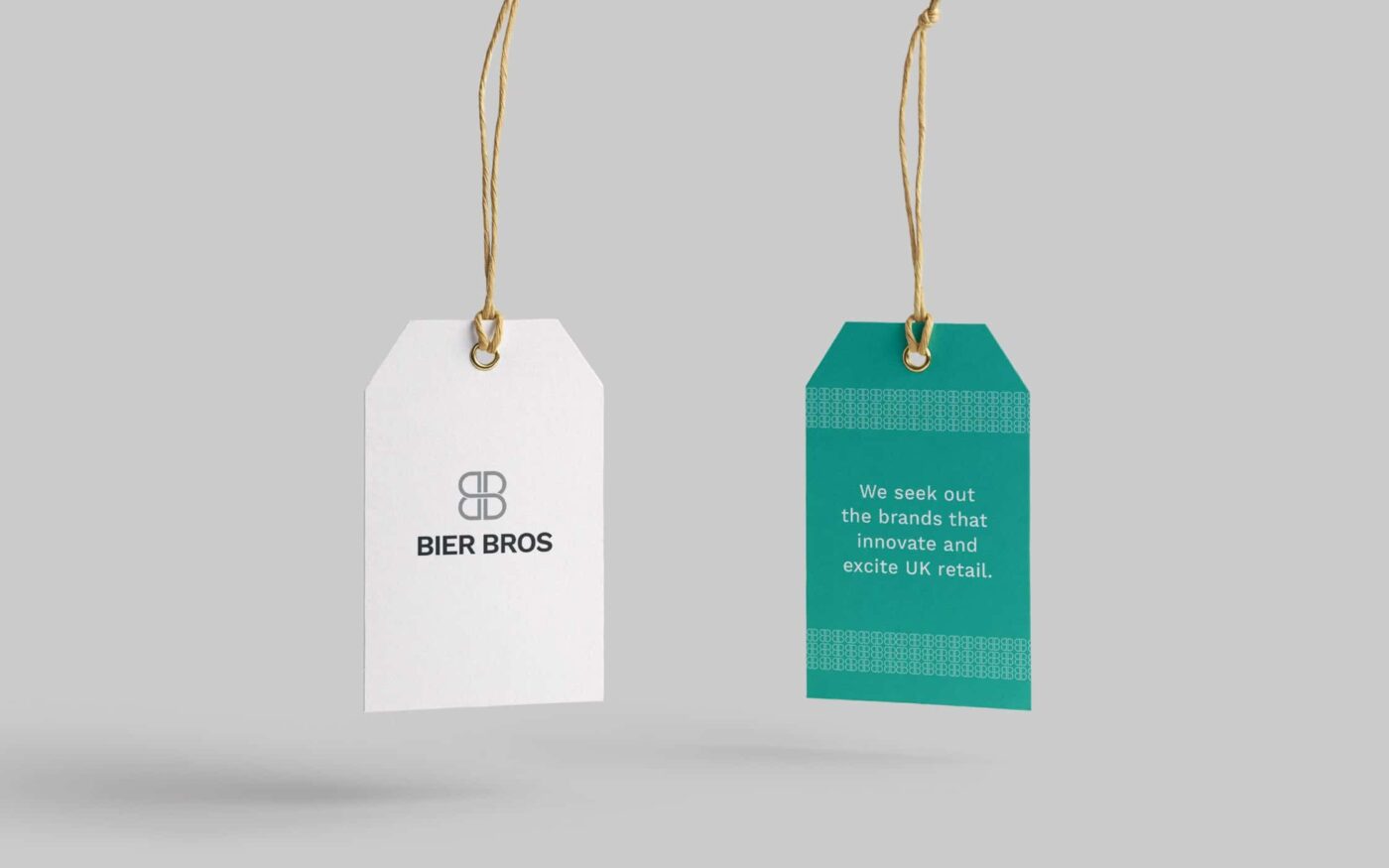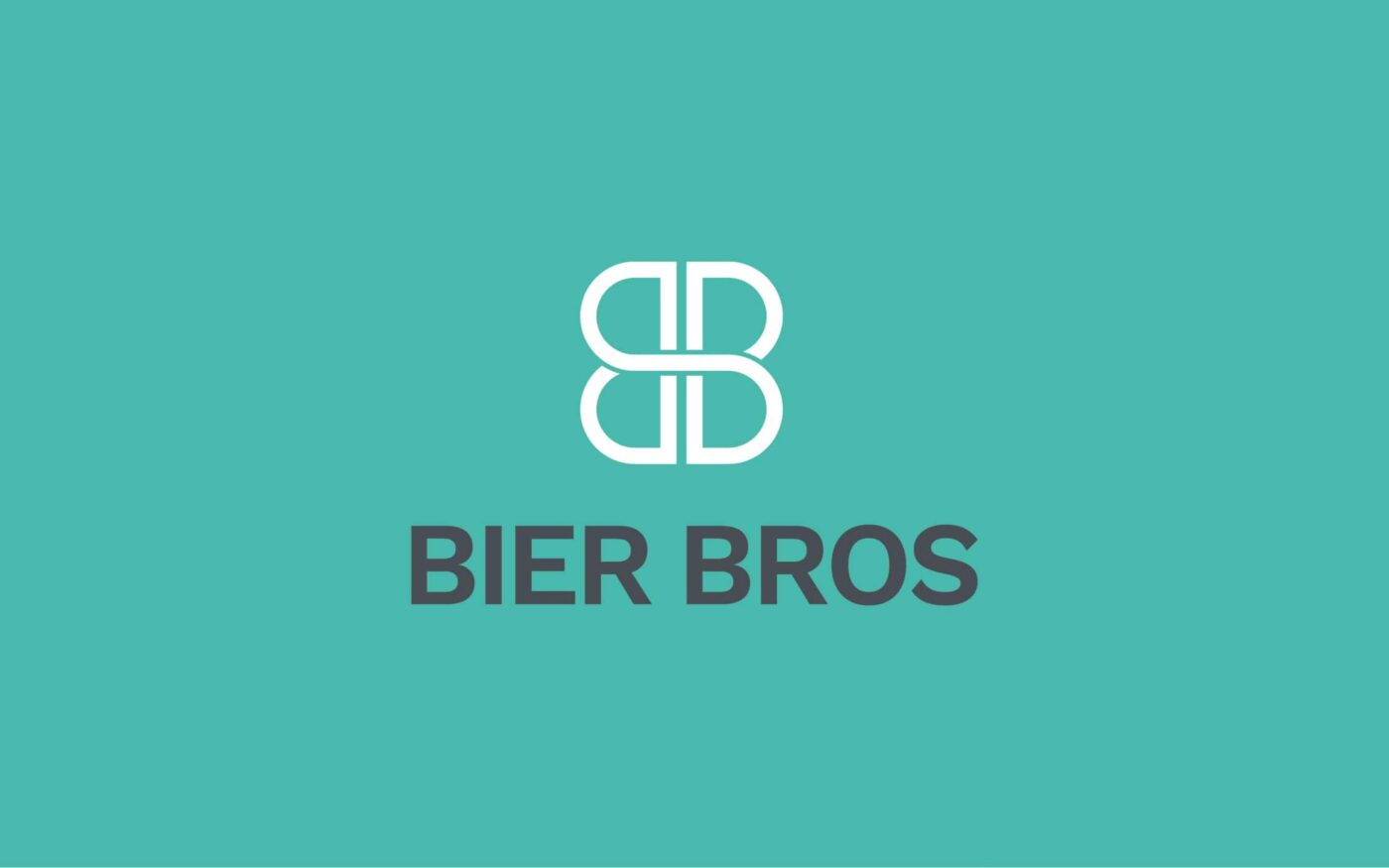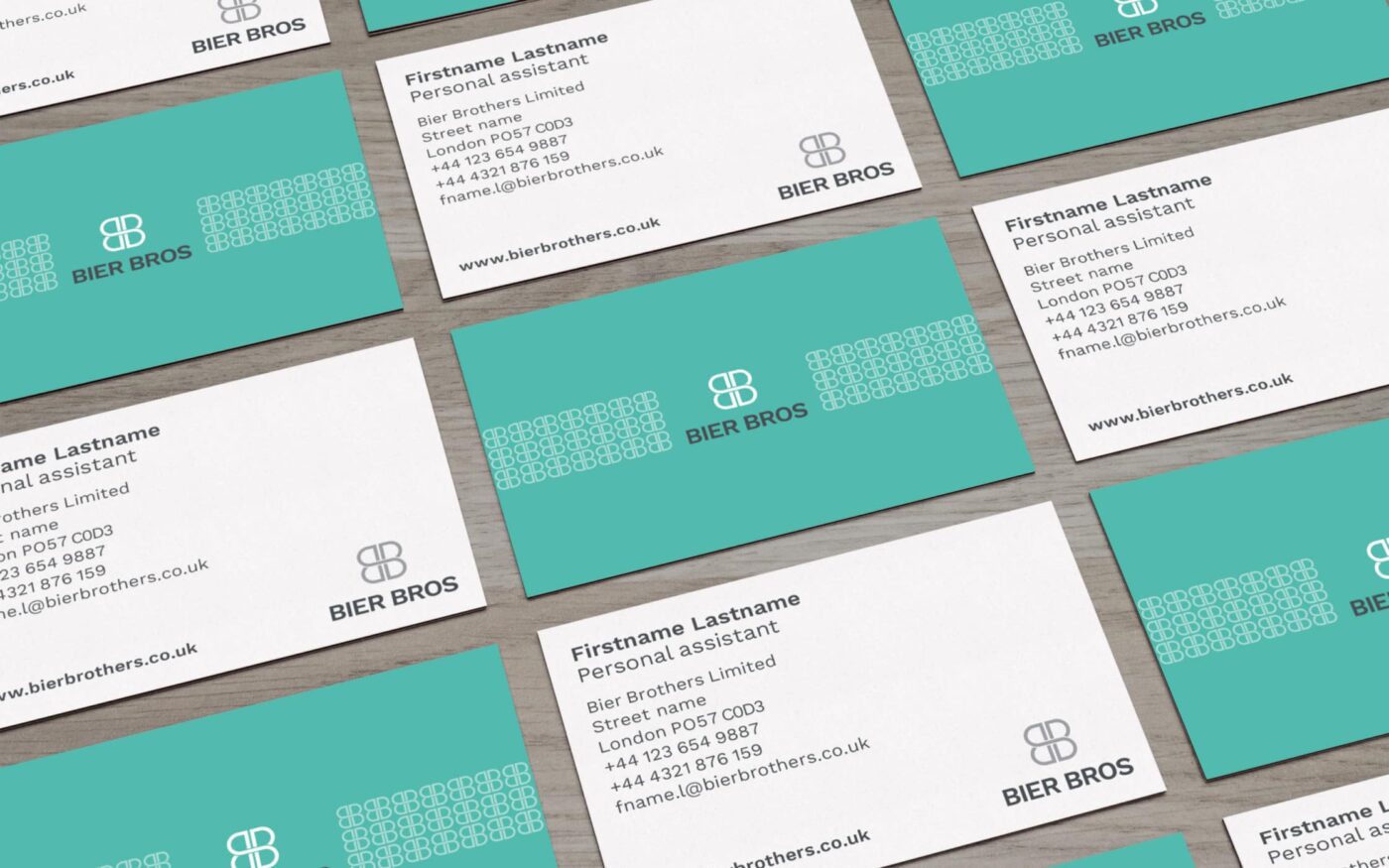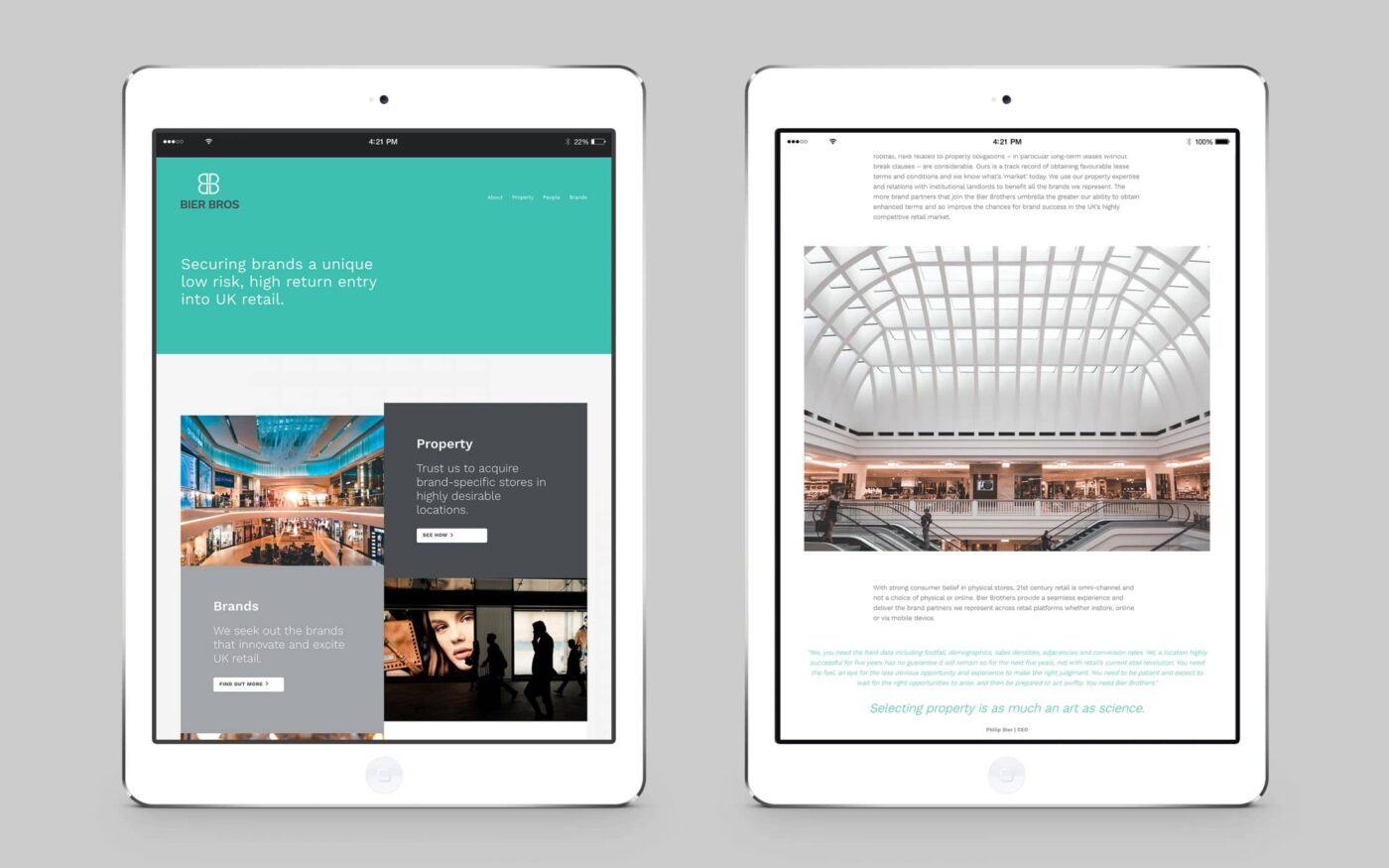 A sophisticated logo mark and visual identity to represent a bold new venture.
Overview
In 2005, Philip Bier opened the first UK Tiger store. It became the successful and popular chain we know today, with over 90 stores across the UK. Philip sold his stake in the business in 2017 and teamed up with his brother Jacob (who is Deputy Chairman of the parent company of Flying Tiger Copenhagen) to launch his new venture, Bier Brothers. They approached Fabrik to create the brand identity.
Bier Brothers want to be the preferred partner for overseas retailers who are looking to enter the UK high street. It's a daunting prospect for foreign retailers, with many hurdles. Tapping into Philip's wealth of experience in establishing retail stores in the UK, Bier Brothers have the expertise to help secure suitable retail premises as well as advise on operations and logistics.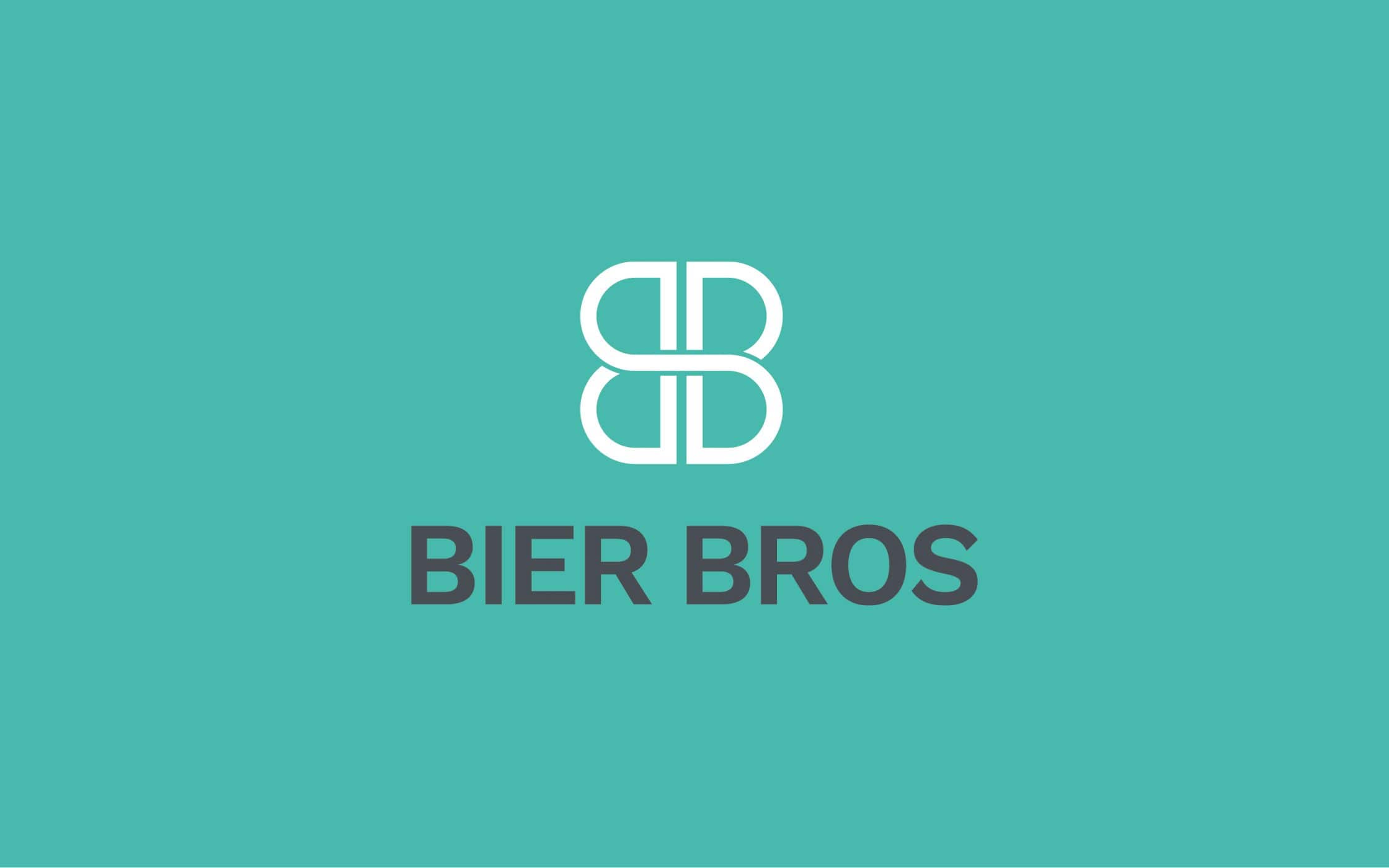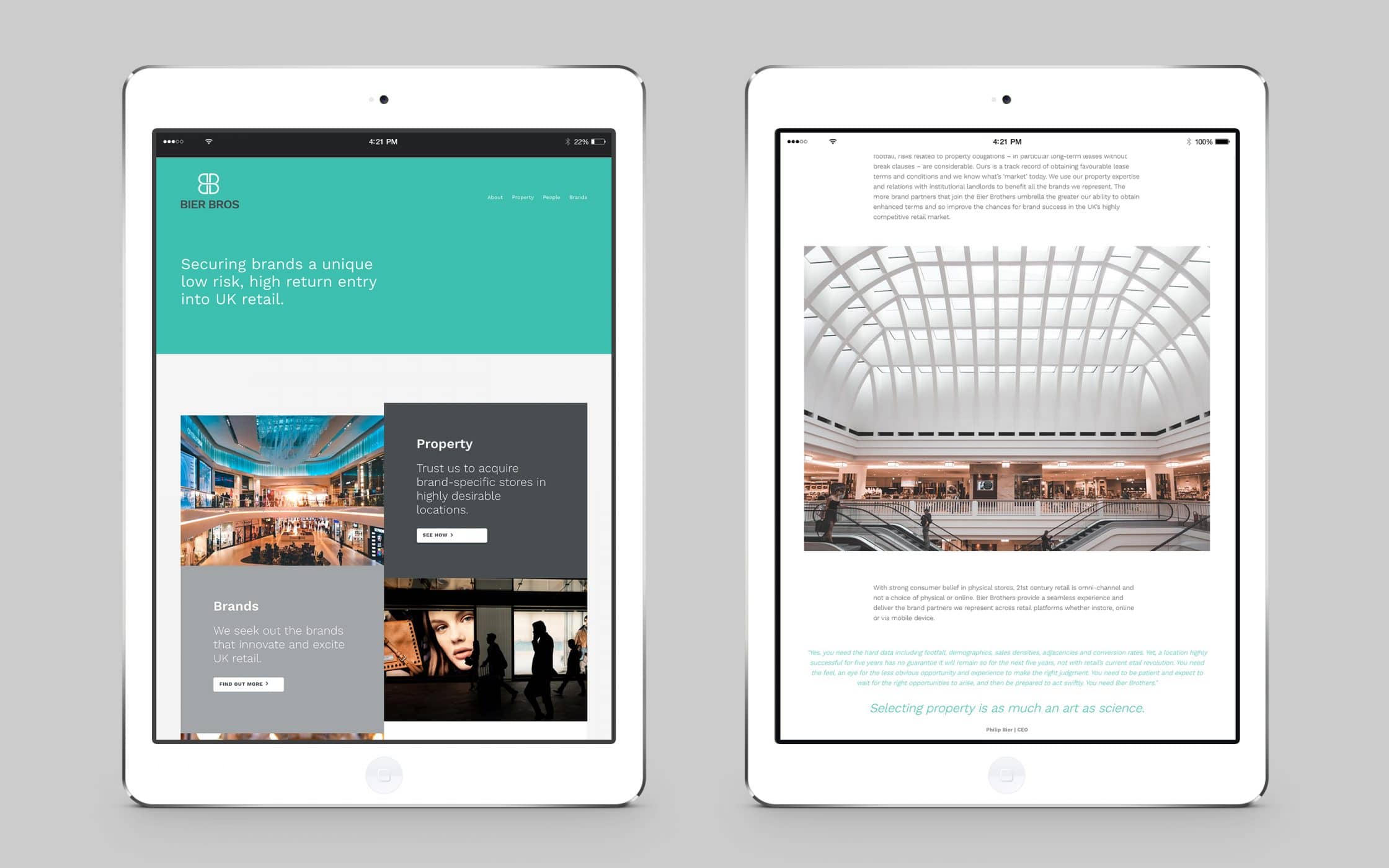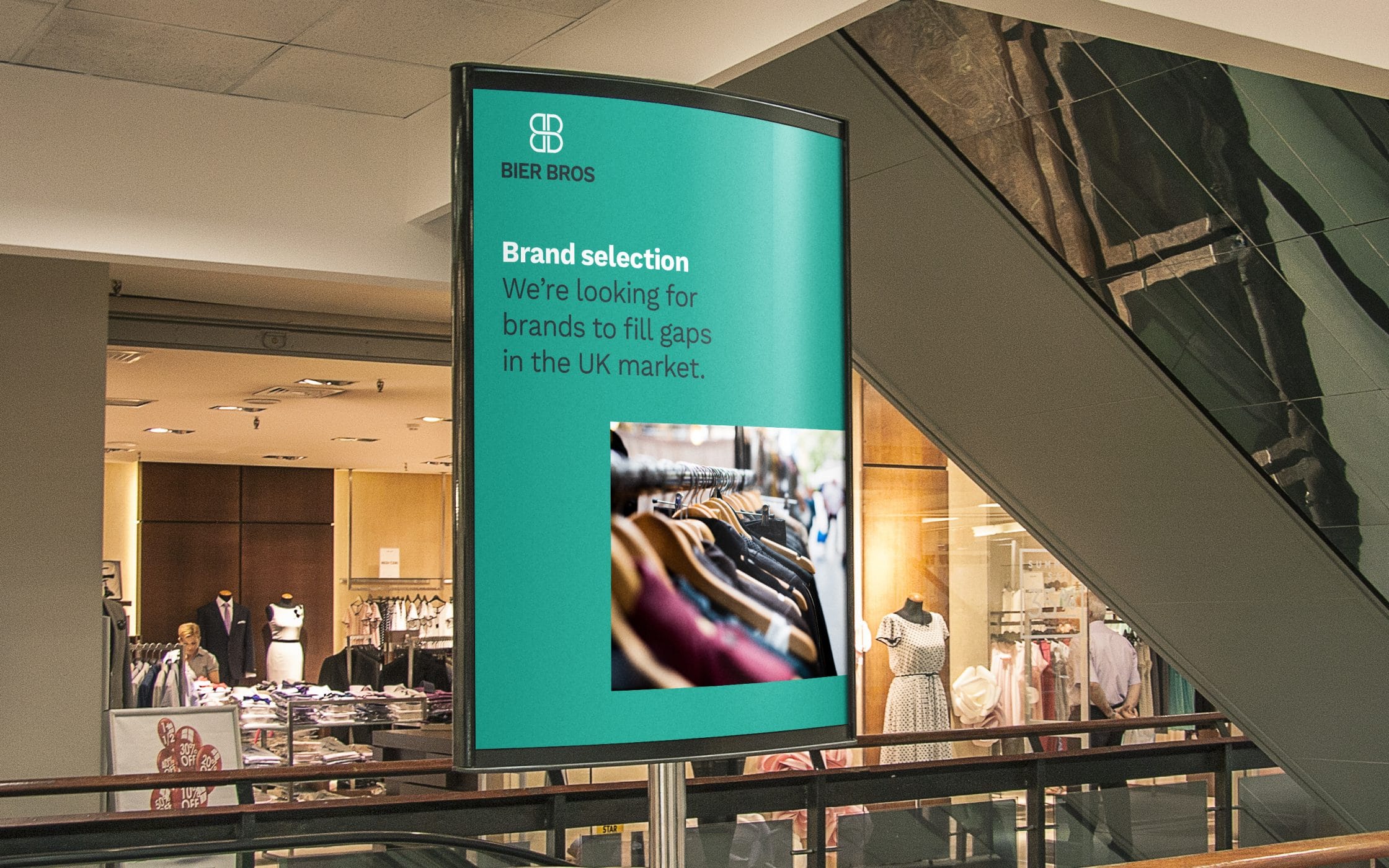 Outcome
Fabrik worked with the brothers to understand where the business should be positioned and how best to capture its vision and personality. We identified that retailers needed to be drawn to the new identity, but not confused by it.
We devised a series of creative treatments for the core visual identity components, beginning with the new logo. Partnership was one of the core brand values and Fabrik's logo solution, based around two capital B's, is a visual manifestation of partnership and relationship.
We chose a sophisticated grey and teal colour palette to complement the modern identity and sourced a series of strong library images to launch the new venture. We also created the new Bier Brothers website.
The new venture already has its first partner on board — ID Kids (a French children's clothing and toy specialist) and Bier Brothers opened its first store in 2018.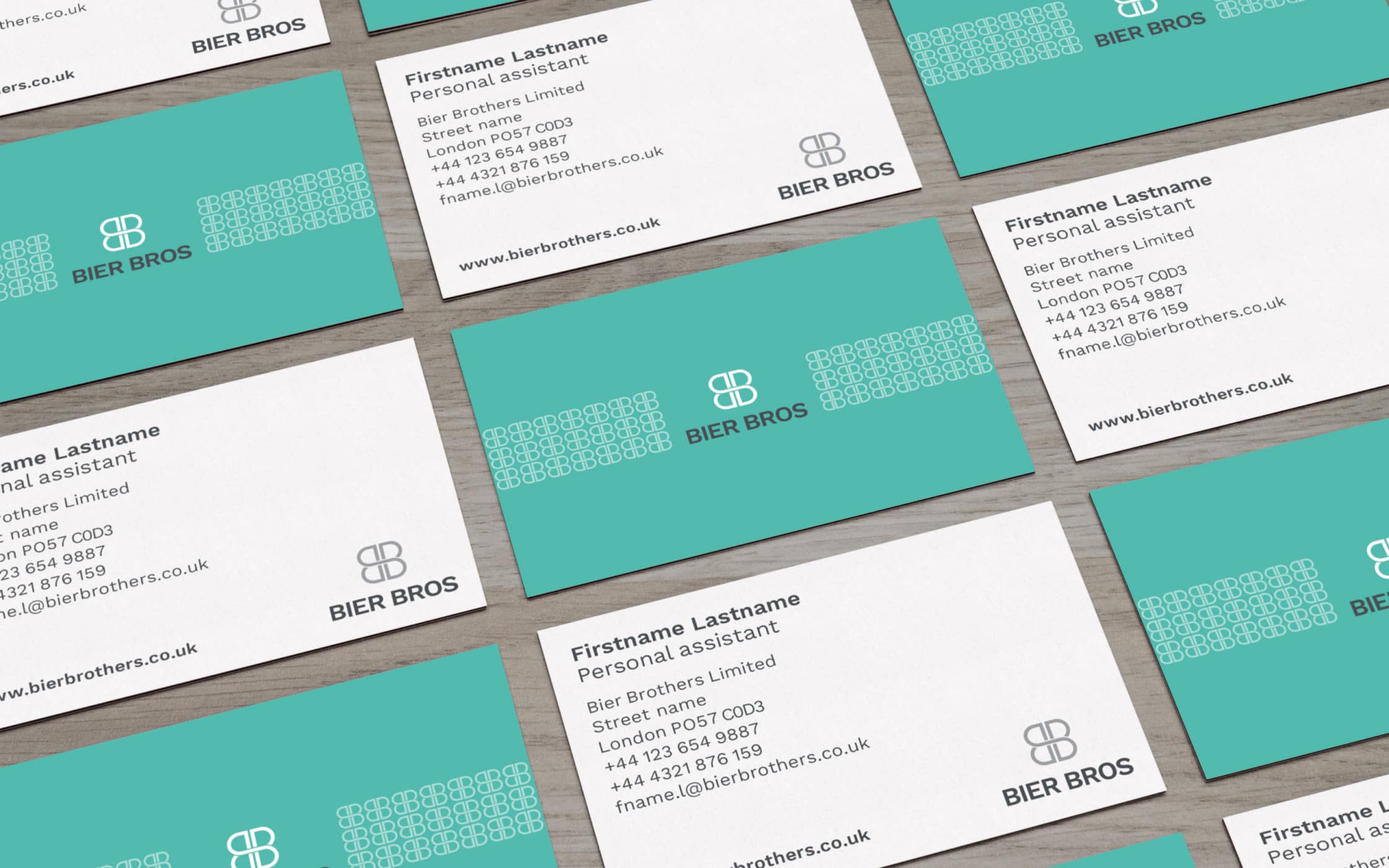 What we did
Positioning
Logo design
Visual identity
Design application
Digital templates
Website design
Tell us about you We dig deep to discover tangible benefits at your brand's heart. We then use insights and ideas to build your brand and shape your reputation. But we always start with a simple question: what do you need?