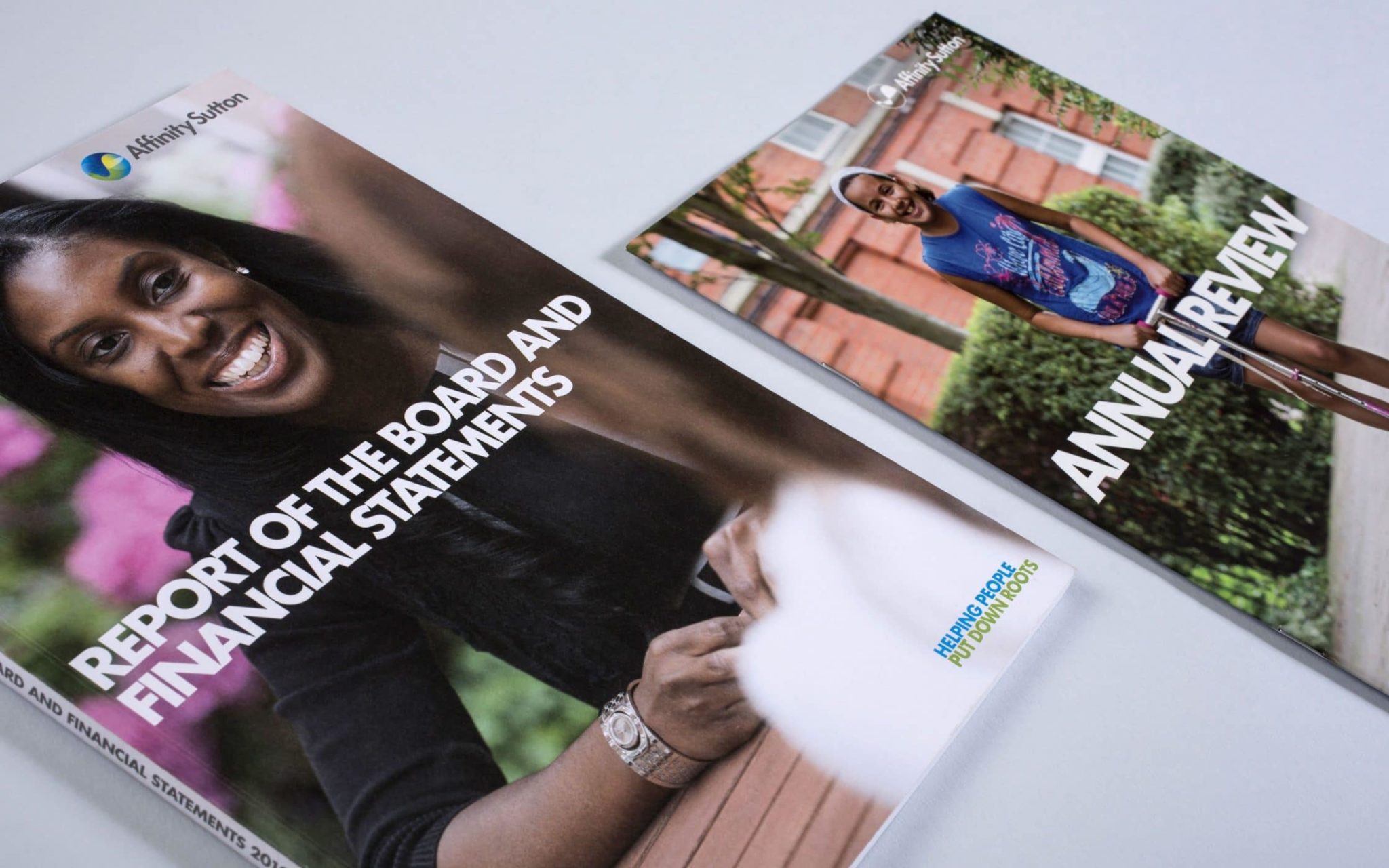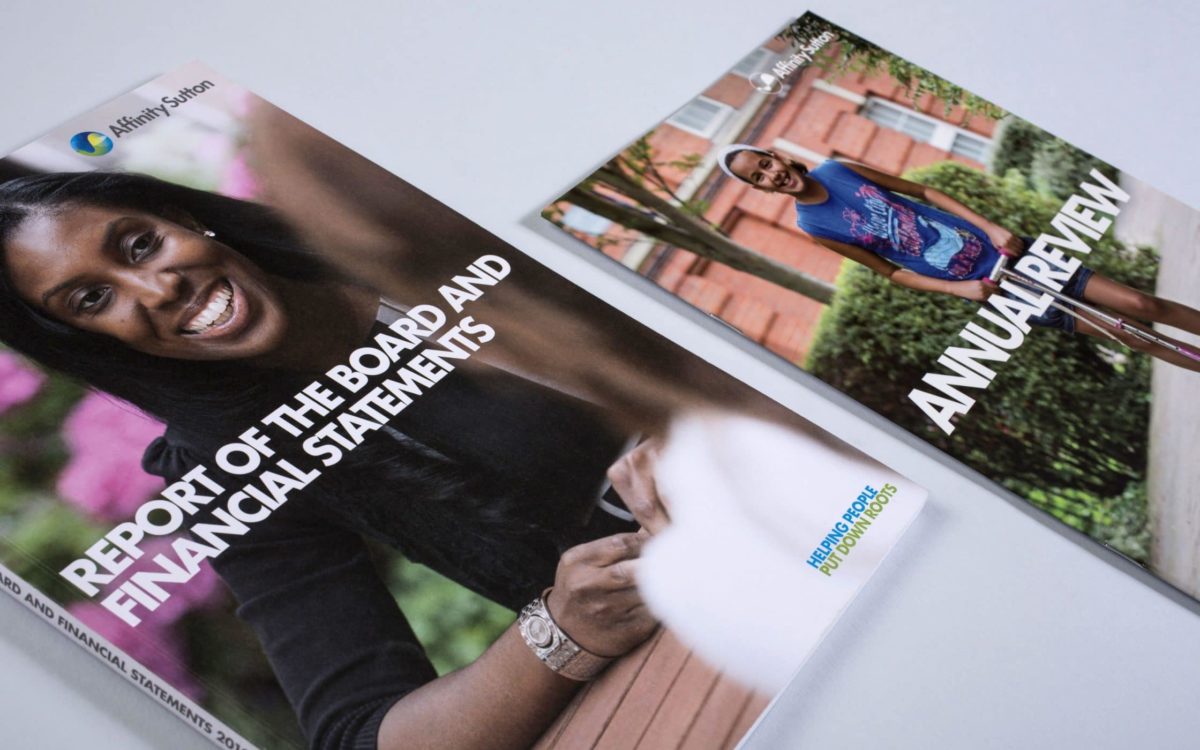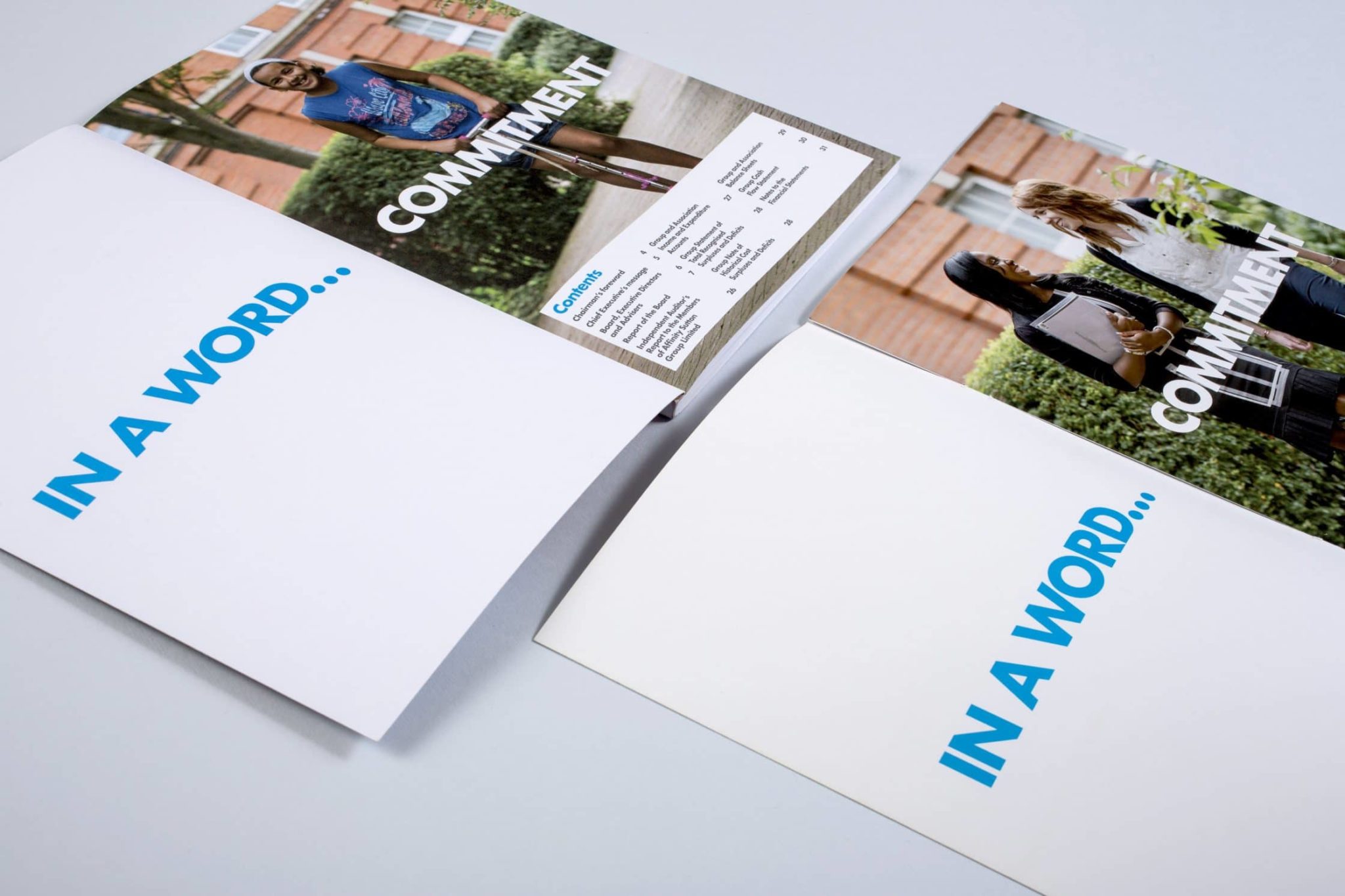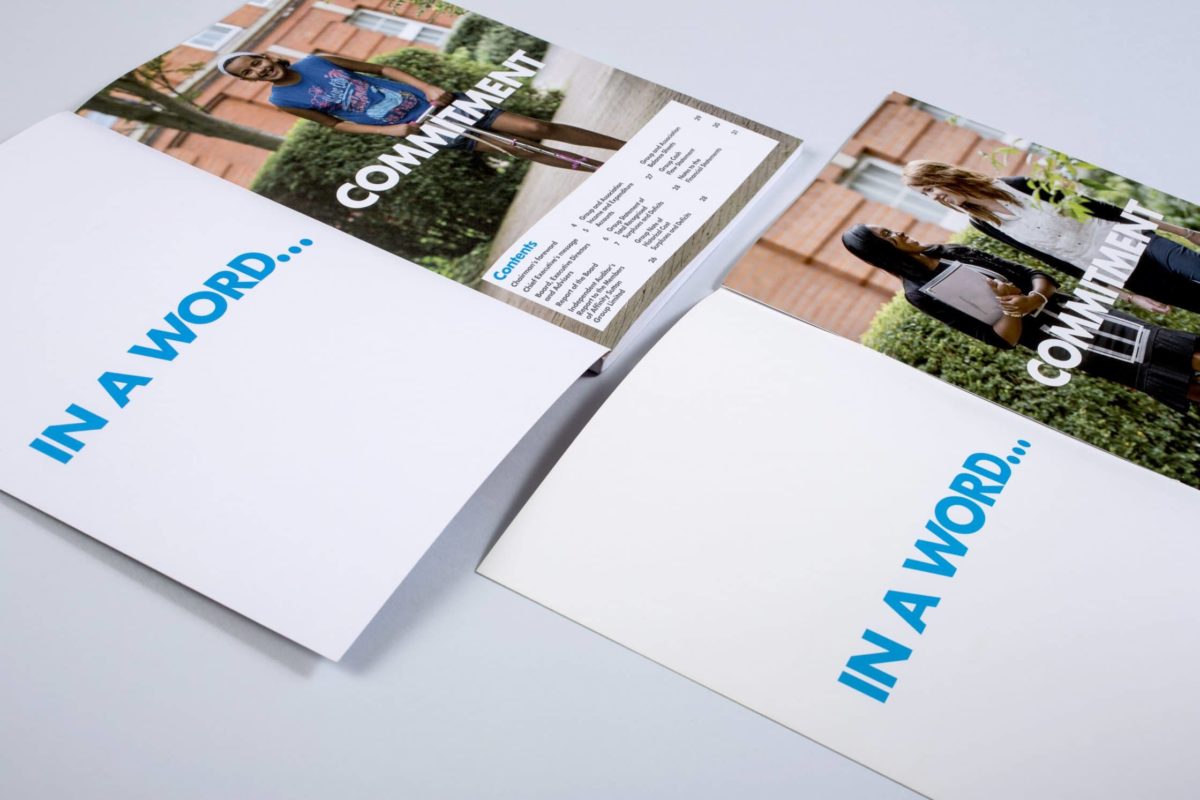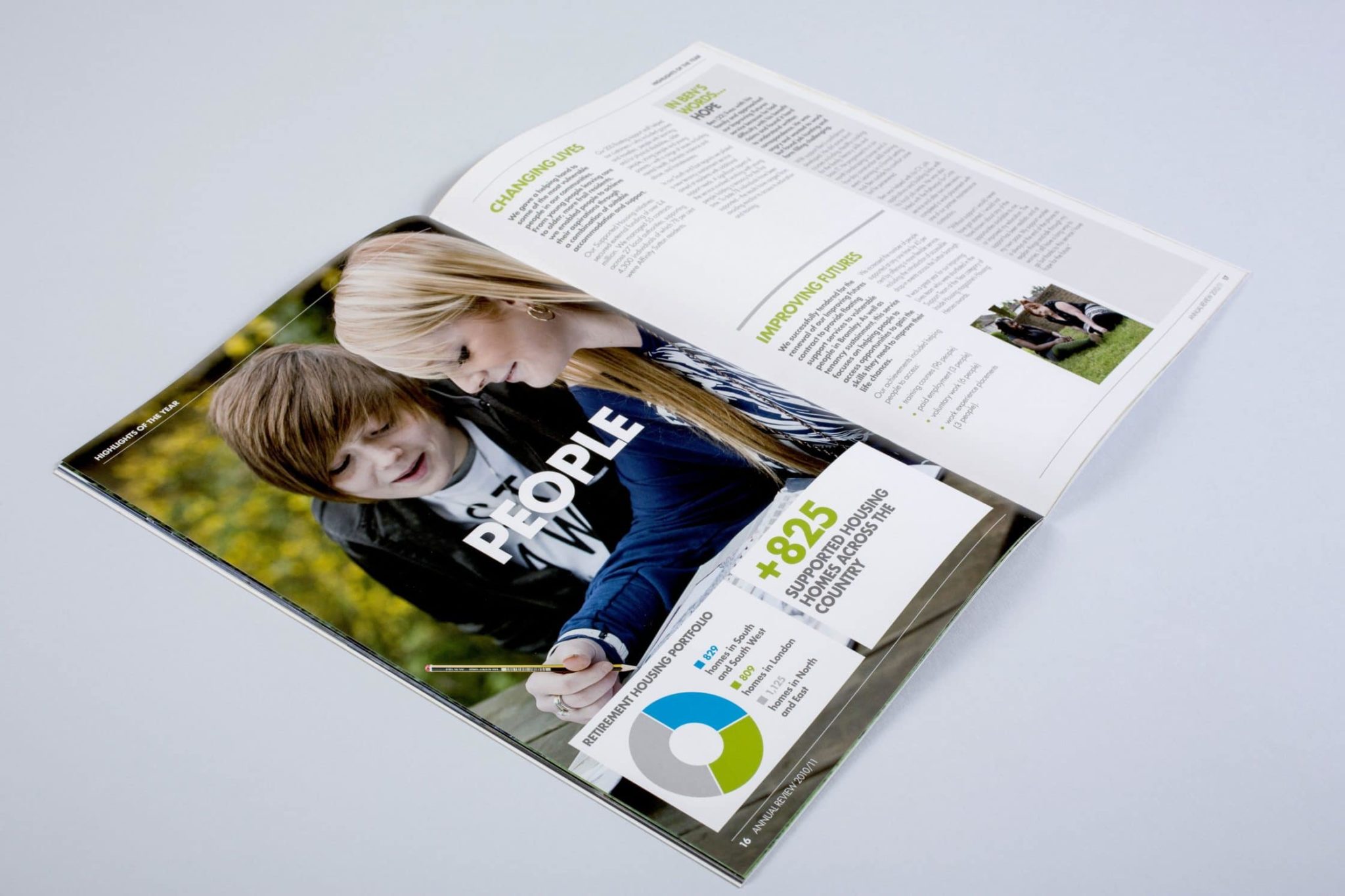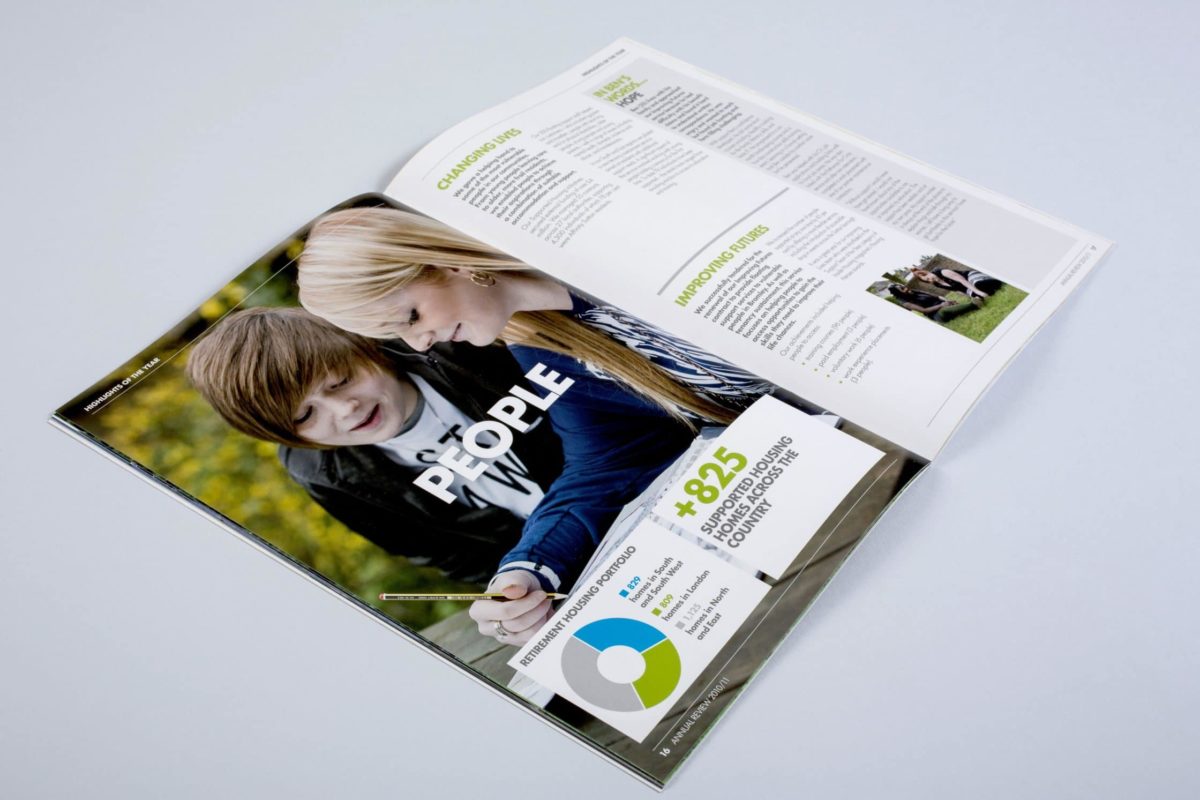 Overview
Affinity Sutton's Annual Review & Financial Statements are two of its most important corporate publications for the Group. Primarily used to engage and reassure stakeholders, the reports also act as a corporate calling card to help open doors and nurture strategic partnerships. The reports have their own challenges and Fabrik was asked to create an over-arching theme that would work for both reports.
Outcome
Affinity's mission is to help people put down roots. In the Annual Review, we show how the organisation has impacted on peoples lives using a themed approach, emphasising key words and using emotive photography. Statistics and key achievements were highlighted through the use of creative infographics.
The Report of the Board features a mix of both narrative and financial information. Our aim was to create an annual report design that was clear to read, easy to navigate, had gravitas and complemented the Annual Review. The focus for this document was attention to detail, planning and delivering on time – qualities Fabrik upheld throughout.
What we did
Creative concepts
Content editing
Moodboards & photo styles
Design development
Production management
Kind Words
It's a question of trust, skill and integrity that makes Fabrik one of our preferred design agencies. The people at Fabrik have played an important part in the rollout of our new brand. Always objective and constructive, never precious, they're a great bunch to work with.

Communications Manager
Affinity Sutton