Have you ever noticed how many lowercase logos are floating around today? While there are still countless brands using standard sentence case logos, or even wordmarks in all caps, many have evolved.
In the last decade or so, several companies have begun to embrace the slightly softer, friendlier appeal of a lowercase logo.
From adidas, to amazon.com, lowercase logos are everywhere, often matched with a soft sans-serif or modern typeface. Companies with lowercase logos choose their brand image for many reasons.
These organizations aren't just trying to be quirky by dropping the capital from the front of a "proper noun". Rather, they're playing with the visual balance of their design.
Today, we're going to be looking at some of the better-known examples of lowercase logos in the current market and offering an insight into why each company chose their new design.
Here's your guide to brands with lowercase logos.
Why use all lowercase letters in a logo?
Technically, if you're using the name of your business as the heart of your logo design, you should really be using a capital letter. Company names are "proper" nouns after all.
However, as anyone with experience in visual branding will know, following the rules with upper and lowercase letters isn't always the best idea.
While some logos, like the Ferrari logo, look phenomenal with a capital letter at the front, others wouldn't have the right visual appeal. Imagine the Ford logo without its bold, eye-catching capital letters, for instance.
When companies switch to all lowercase logos, they're usually trying to accomplish two things:
Visual balance
A great logo should look amazing in any context. Rather than focusing exclusively on grammar, logo designers need to think about letters in a logo as a collection of shapes trying to fit together harmoniously.
Certain letters, like "T" and "A" are difficult to "kern" when written as capitals.
Certain letters don't look right when placed together with the appropriate balance of upper and lowercase. When this happens, the designer needs to decide whether to use all capitals, or all lowercase.
This takes us to the next consideration when choosing upper or lowercase characters.
Brand personality
If the balance of the word looks unusual in its typical upper and lowercase balance, logo designers can switch to a new design featuring just one option (upper or lowercase). An all-uppercase logo looks bold, powerful, and authoritative.
Think the Michelin logo, for example.
Alternatively, an all-lowercase logo will feel more friendly, casual, and accessible. Lowercase letters in any typeface generally feel more informal. They're a great way to give your organization more emotional depth.
As customers have grown less trusting of major corporations in recent years, we've seen many companies making the switch to lowercase logos. For instance, look at the difference between the old Fisher-Price and new Fisher-Price brandmarks: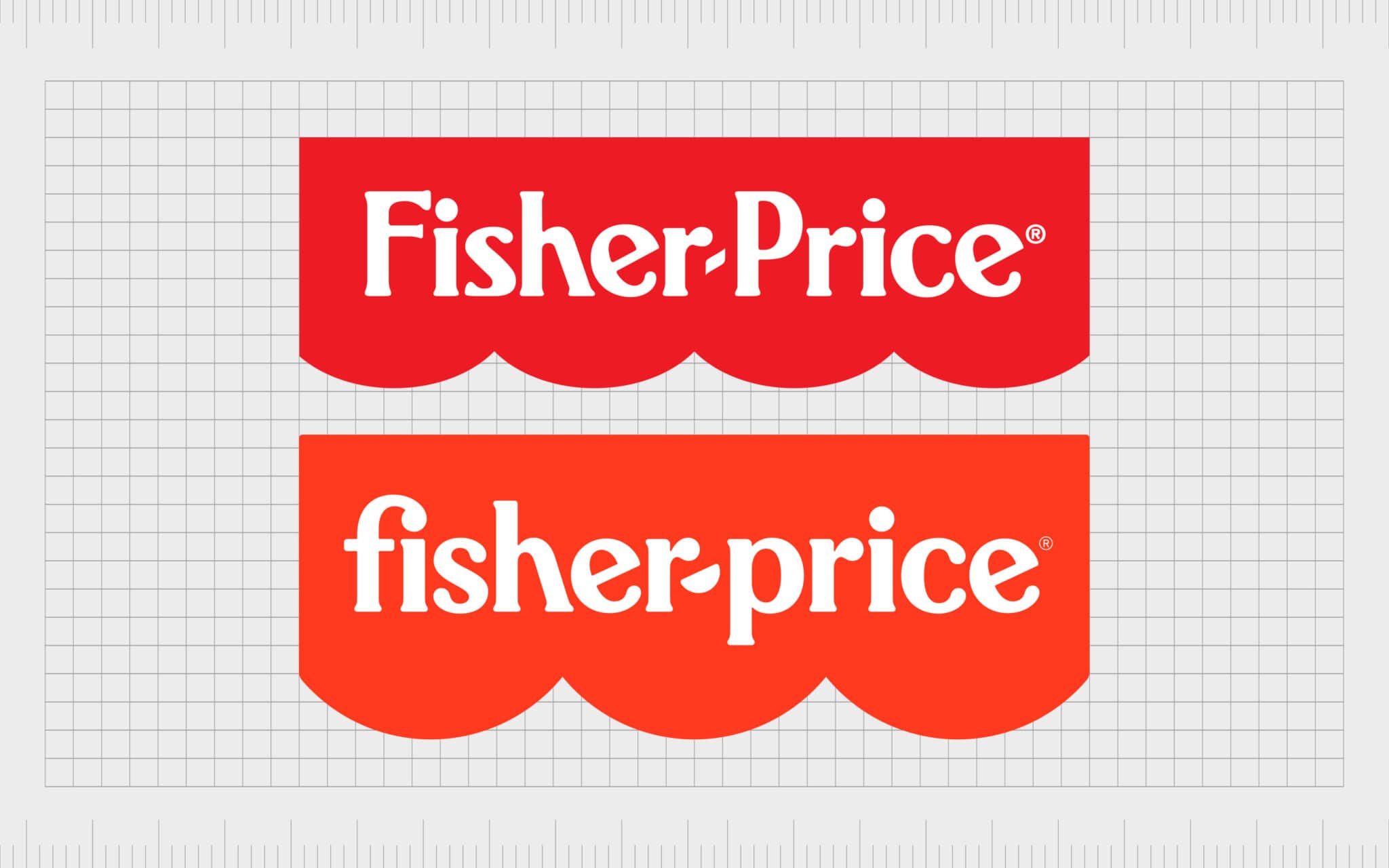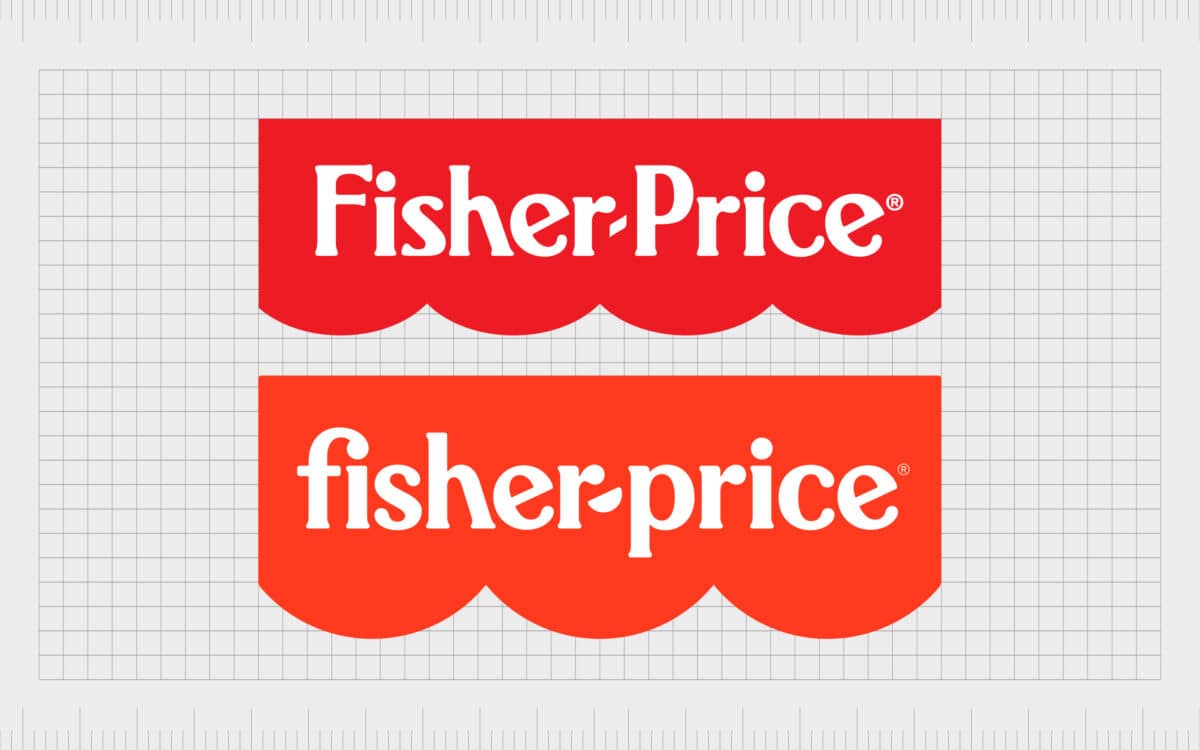 The ideal brand logo shouldn't just give customers the name of your company, it should also provide an insight into your business and what it stands for.
The use of lowercase letters where most customers would expect to see an uppercase character can provide some useful information about your brand.
Companies with lowercase logos: Lowercase logo examples
Ultimately, choosing all lowercase letters for your logo means thinking about the image you want to create for your organisation, and how you want your company to "feel." Something as small as removing the capital letters from your logo can transform your entire brand personality.
Let's take a look at some brands with lowercase logos.
Celebrating lowercase logos
There are certainly plenty of lowercase logos out there from many leading brands all around the world. Some companies only experimented with their lowercase logo for a short period of time, like the Dyson brand, or the Google logo.
After all, sometimes it takes implementing lowercase logos into your branding before you can see if the design really works for you.
A lowercase logo might have seemed like an odd choice for many companies around 20 years ago. However, in recent years, these designs have become increasingly common, as designers learn more about how to engage customers with the right use of carefully-chosen letters and spacing.
Today, lowercase logos can be a powerful tool for business leaders hoping to create a more engaging, friendly, and appealing brand image.
You might choose a lowercase logo because you want to make your company look more modern and cutting edge. Some brands switch to an all lowercase logo because it makes their company seem more youthful, friendly and approachable.
If you're planning on using a wordmark for your logo, it might be worth experimenting with using different capital and lowercase letters, to see what works best for your image.
Fabrik: A branding agency for our times.