What is agile marketing? A guide to agile marketing principles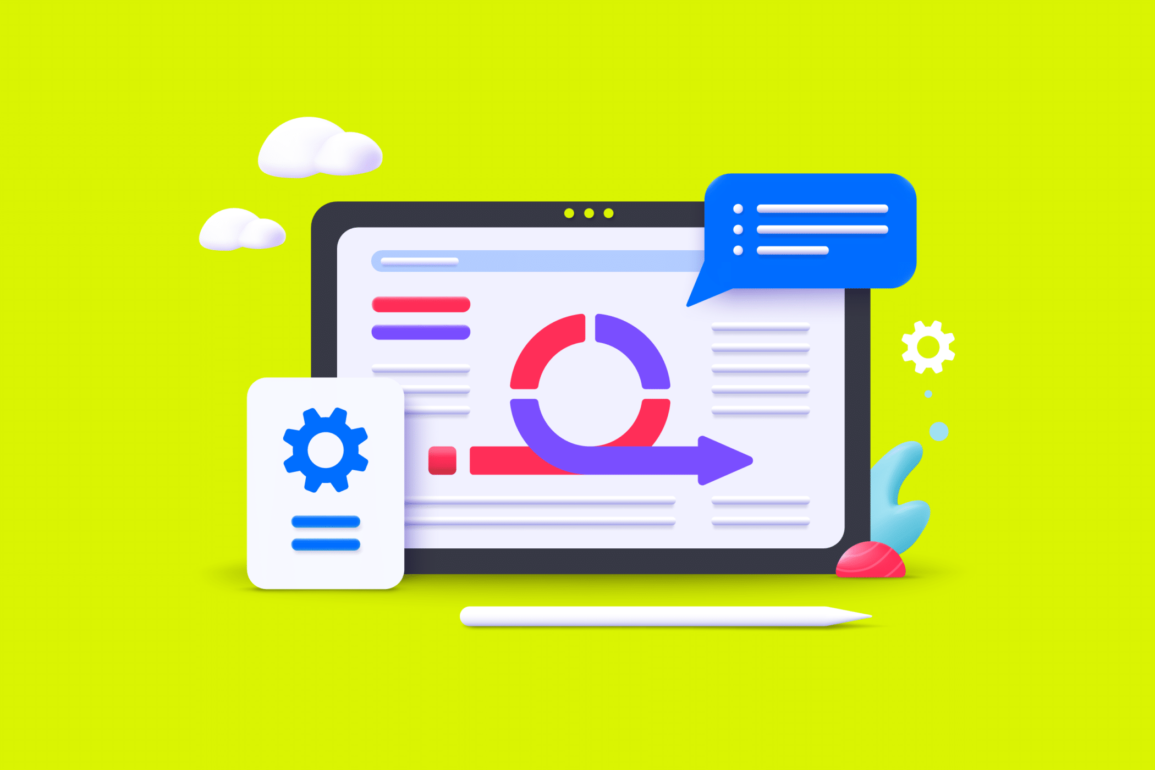 Today, we're going to be looking at answering the question "what is agile marketing?" and helping you to decide whether agile marketing might be the right tool for your organization. If you're ready, let's get started…
You've probably heard of terms like "agile" in reference to things like product development before, but what does it mean in the context of marketing?
Agility is all about speed, innovation, and adaptability.
The idea is by using carefully chosen processes and technology; you can transform your business and unlock new opportunities. Agile marketing principles, technology, and processes come together to allow marketing teams to respond to opportunities and risks faster.
This essential guide from the experts at Fabrik provides the complete agile marketing definition…
What is agile marketing? Your agile marketing definition
Agile marketing is a tactical approach to advertising and promotion.
Most agile marketing techniques involve using a combination of data, analytics, and creative ideas to deploy tests quickly, evaluate the results, and implement changes.
At scale, a high-functioning team in agile marketing could be running hundreds of new marketing campaigns simultaneously, from email advertising to social media promotions.
Confused?
Let's dive in a little deeper.
What does agile stand for?
Agile is a concept in the business landscape which has taken on many connotations over the years. It basically means work and innovation is done in fast-paced sprints.
Rather than taking months to plan and implement a marketing strategy, with an agile process, you might run multiple campaigns simultaneously, learn which ones work fast, and adapt accordingly. 
Around 50% of marketing leaders in 2019 said they wanted to look for more "agile" ways of working in the years ahead.
Some of the common concepts of agile marketing include:
Responding to change in real-time rather than following a pre-set plan.
Making small, rapid changes, over large alterations.
Testing and data over conventional ideas and opinions.
Collaboration and team creativity over hierarchy and silos.
Customer-focused marketing over market-focused ideas.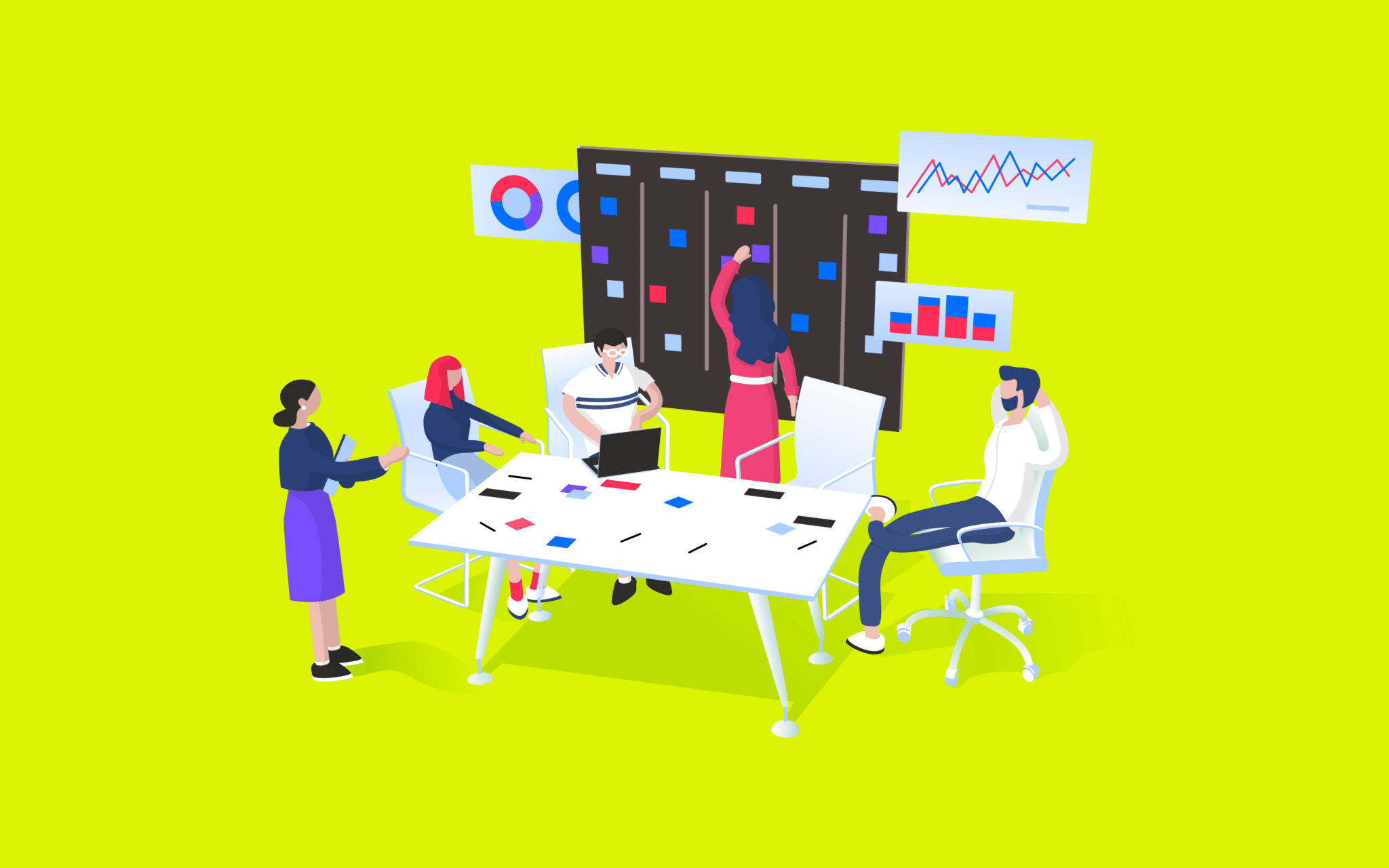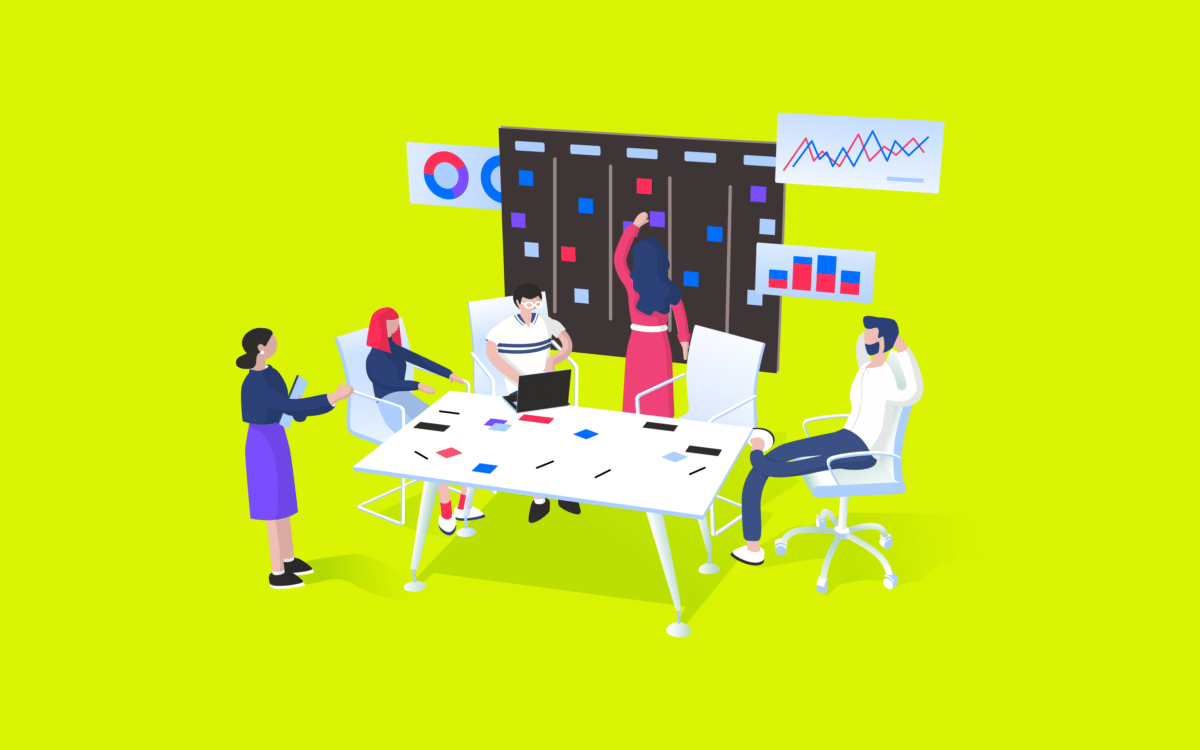 Agile marketing principles: Why agile marketing is important
Agile marketing effectively responds to the new landscape for building customer connections and relationships. Today, more than ever, customer preferences are changing at speed. Agile companies know how to adapt to the changing needs of their clients as quickly and effectively as possible.
The more agile you are, the less likely you are to fall behind your competition.
According to McKinsey, agile marketing also responds to the demand for a more customer-centric business structure. Agile marketers don't worry about following the guidelines of best practice marketing strategies teams have used for years.
Instead, these marketers respond to the needs of the evolving audience they're trying to connect with.
Agile marketing makes teams quicker and more productive. Focus on short-term goals allows for a streamlined iteration process based on customer feedback. There's room to adjust and change when needs arrive.
Plus, agile marketing pushes companies to work together on a more significant scale. The silos in the workforce are removed. This means sales and marketing teams work more consistently together.
Service teams support the marketing teams, and leadership teams are always available to answer questions.
93% of people say agile work improves their speed to market for ideas.
Around 87% of people say agile marketing makes them more productive.
93% of marketing groups say agile allows them to adapt more rapidly.
How is agile marketing implemented?
Every agile marketing strategy will look a little different, depending on your company. For most companies, the biggest transition will be shifting to a new company mindset.
Agile marketing professionals need to place:
Indivduals and interactions above processes and tools.
Customer outcomes over documentation.
Collaboration over hierarchy and silos.
Responding to change over pre-set plans.
To begin, determine whether you're ready for the switch to agile. If you're in an industry going through a lot of disruption, like the tech sector, then you're in the perfect position to go "agile".
Sectors in the process of rapid change are ideal for agile strategies because they allow you to respond to many transformations as they occur.
To determine whether you're ready for agile:
Identify the benefits
What are you going to get out of "going agile". Agile marketing can help you to increase productivity, shorten lead time, and become more data-driven.
Agile marketing also allows you to generate results from your campaigns with speed.
Ensure you have access to data
An agile marketing process thrives on access to data. The more information you have to respond to, the faster you can make informed choices about how to update your advertising campaigns.
You'll need things like email marketing tools, social media reports, and website analytics.
Get executive buy-in
All employees need to be on the same page when it comes to an agile marketing manifesto. Ultimately, agile strategies require groups from throughout the entire business to work together in unison.
Make sure everyone, from your executives to your marketing teams, understand what agile marketing means.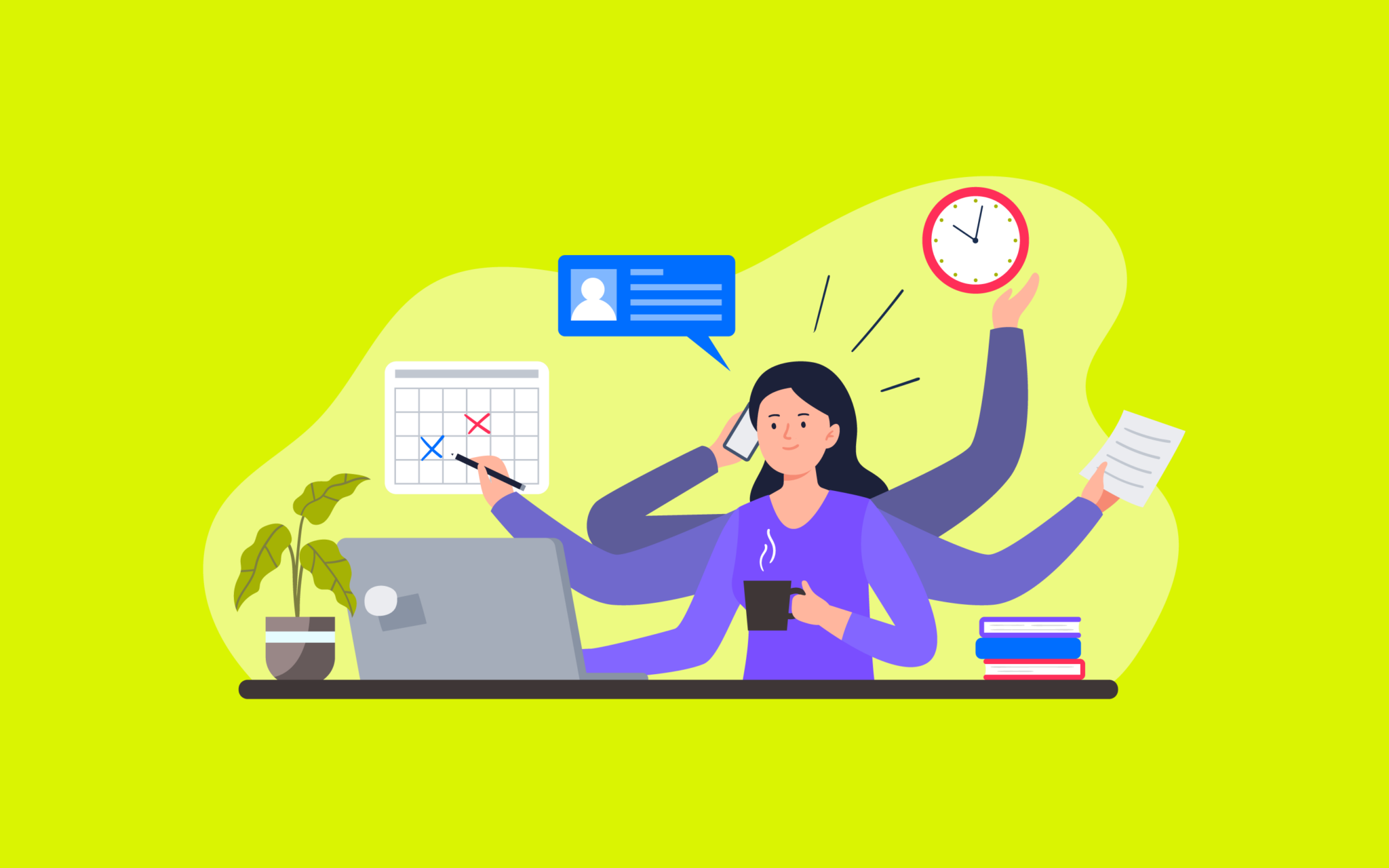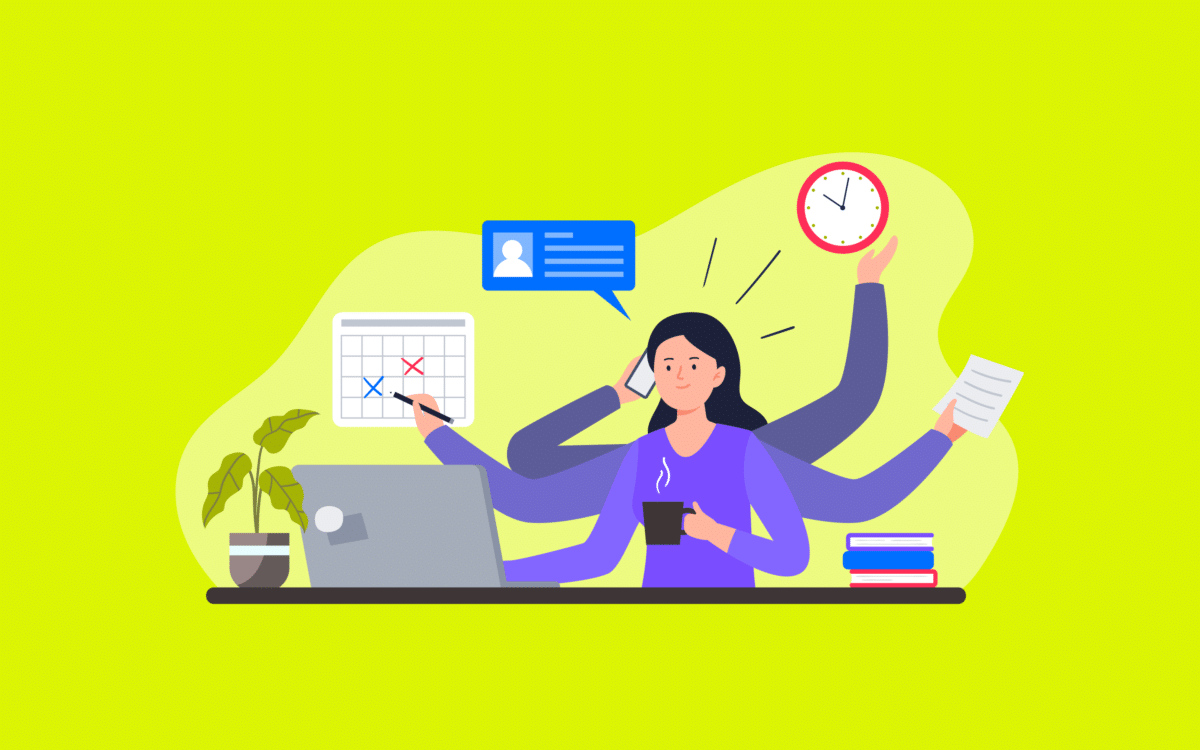 What are the benefits of agile marketing?
Agile marketing supports both B2B and B2C companies in achieving better opportunities to connect with their customers. Marketing requirements are growing increasingly complex in an era of digital transformation.
Agile marketing allows companies to experiment and evolve at scale. What's more, you can discover problems in your marketing efforts faster, and avoid wasting money.
Agile marketing benefits the business through:
Improved competitive performance
A company capable of experimenting with ideas and discovering marketing opportunities fast can outshine the competition. Agile marketing professionals can stay one step ahead of the competition and even become trendsetters.
Boosted productivity
Agile marketing reduces the amount of time-consuming back-and-forth development cycles and marketing approval systems. Instead, you get the option to move at speed and explore new opportunities as they arise.
Agile teams are faster, more productive, and more likely to respond to customer reactions.
Agile marketing is about responding to the needs and expectations of customers in the moment. Because you respond to current trends, your reputation benefits. Customers can begin to see you as forward-thinking professionals.
You might even see an increase in brand buzz.
Happier teams
When everyone is aligned in the workplace, company culture can begin to thrive. An agile process can help bring sales and marketing teams together. The right agile strategy also ensures everyone is aware of what's going on in the company.
This boosts an overall sense of honesty and transparency.
Adaptability
Agile marketing strategies make it quick and simple to respond to sudden changes. If you discover a certain marketing strategy isn't working as well as you'd hoped, then you can adapt and avoid wasting any more money.
Measurability
Because agile marketing focuses heavily on customer feedback and data, it provides excellent insights. Agile marketing gives you streams of data you can use to make better decisions about your future campaigns.
You'll learn about your audience quickly and avoid wasting time on the wrong marketing efforts.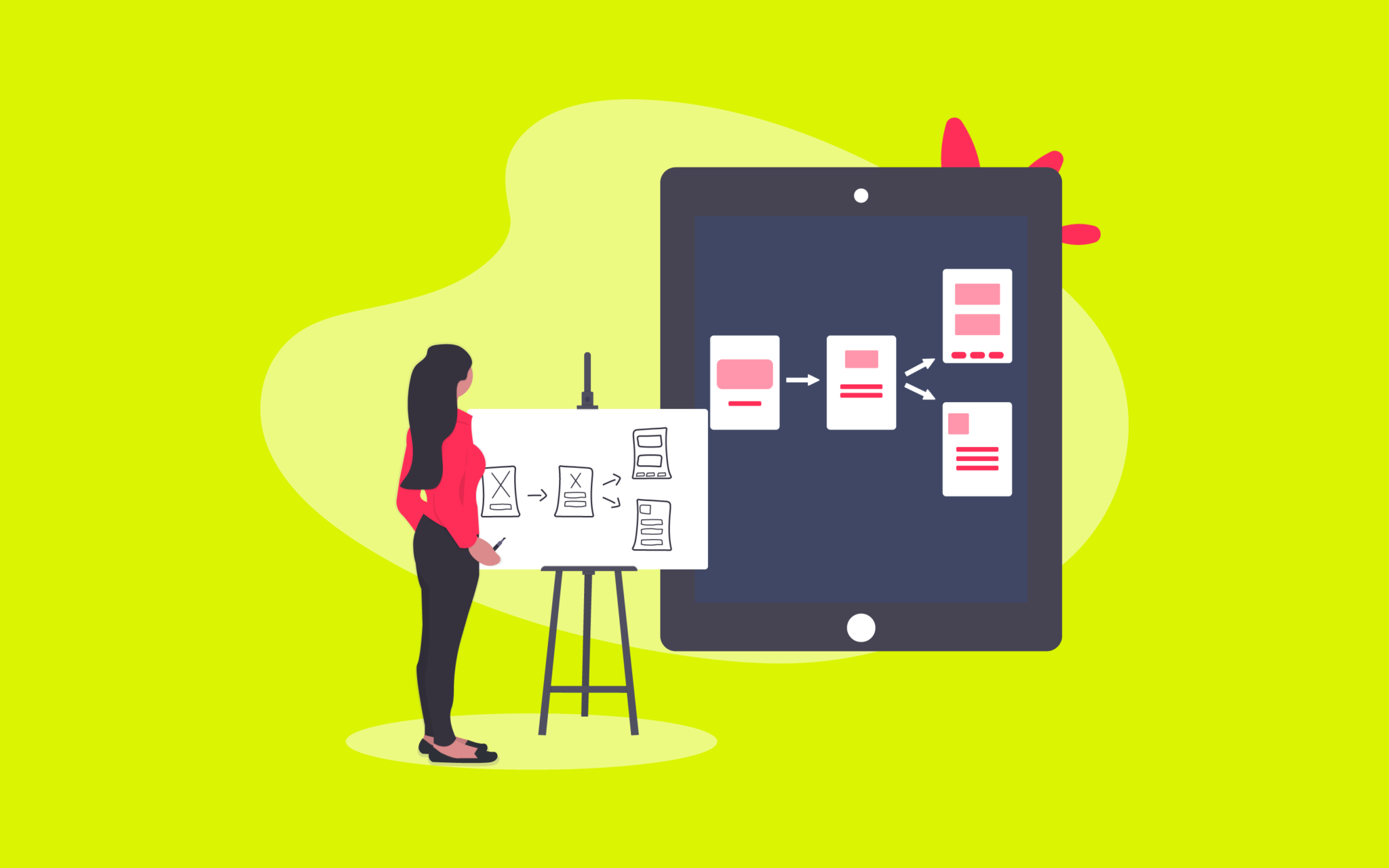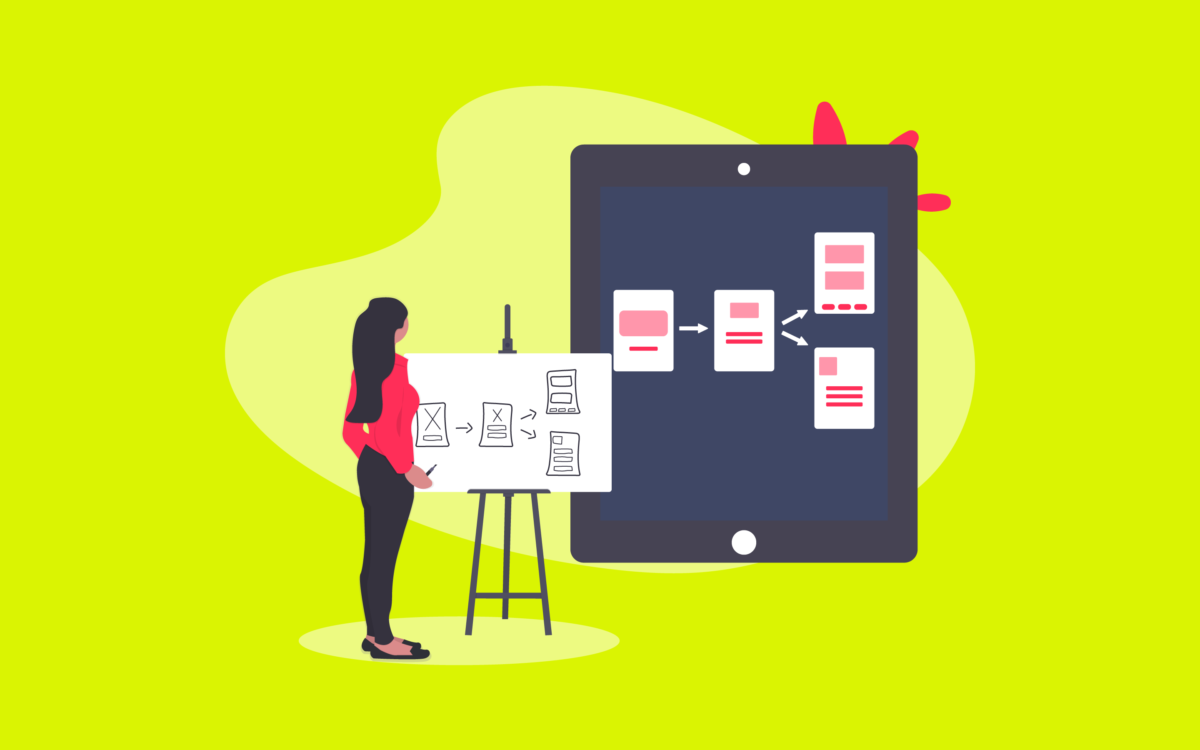 Choosing your agile marketing framework
Before you can jump into your agile marketing process, you'll need to decide what kind of agile marketing framework is right for you. As mentioned above, you may need to make slight changes to your agile marketing efforts based on your business.
Some of the most common agile marketing frameworks include:
Lean marketing
Lean is the most popular agile marketing framework by far, as it's often the easiest to implement. The "Lean Start-up" philosophy created by Eric Ries focuses on eliminating waste by only focusing on projects delivering value to the customer.
With this kind of agile marketing, you would concentrate mostly on creating new campaigns, testing their outcomes, and measuring results.
With lean marketing, small trial campaigns are usually conducted using segmented audiences over a short period. Results can be assessed quickly here, and teams act fast.
Kanban marketing
Kanban is a concept originally created by the Toyota car making company to manage the production of car component parts.
In Kanban agile marketing, a list of processes or tasks will be tracked using a board, where users can move their tasks from left to right between columns like "To Do", and "In Progress."
To avoid procrastination, Kanban asks users to ensure a job in the "In Progress" environment must be moved to the "Done" section before a new task begins.
Scrum marketing
Scrum is another well-known agile marketing framework. With the scrum concept, a "user story" is designed to quantify how a certain project or idea might be valuable to a customer. Lists of projects or tasks are then compiled and referred to as the "backlog."
In scrum campaigns, the marketing team will estimate the size of each project and work on completing the most important first.
Each project is a "sprint", and they usually last about 2-4 weeks in length. Daily "stand-ups" also ensure team members can remain on track or request more help when and if they need it.
When the sprint ends, the team can showcase their completed work to the rest of the business.
Scrumban marketing
A slightly lesser-known agile marketing framework, scrumban is a pull-focused system. The marketing team won't scope out the work needing to be done during a marketing meeting but handles everything through a Kanban board.
The backlog is constantly updated with a scrumban strategy, scrum meetings, such as planning, retrospective, and review are also included in a scrumban approach.
In many cases, you'll be able to adapt your chosen process to suit your circumstances. For instance, if scrum planning meetings on a weekly basis seem like too much for you, then you could change your cycle for fortnightly.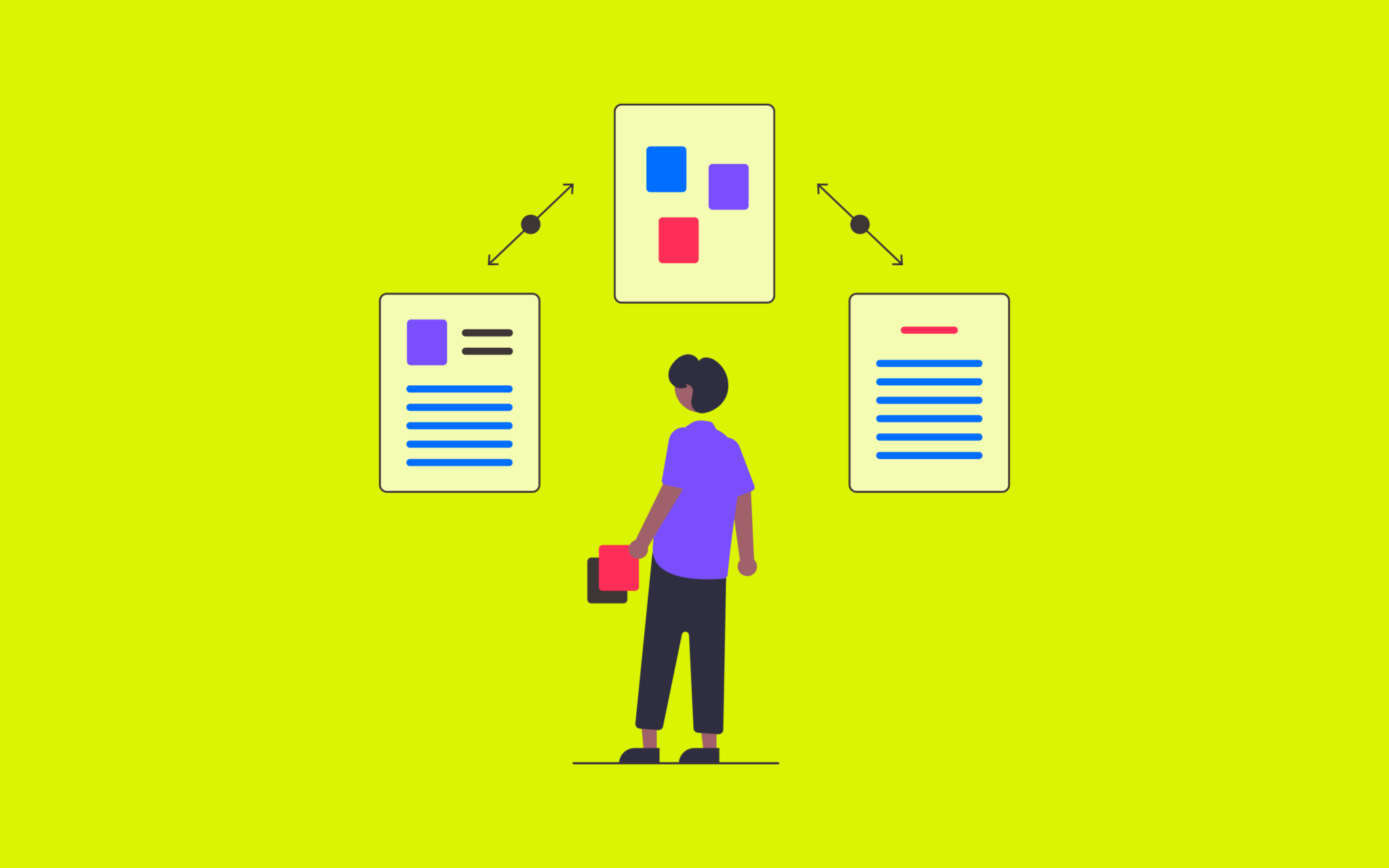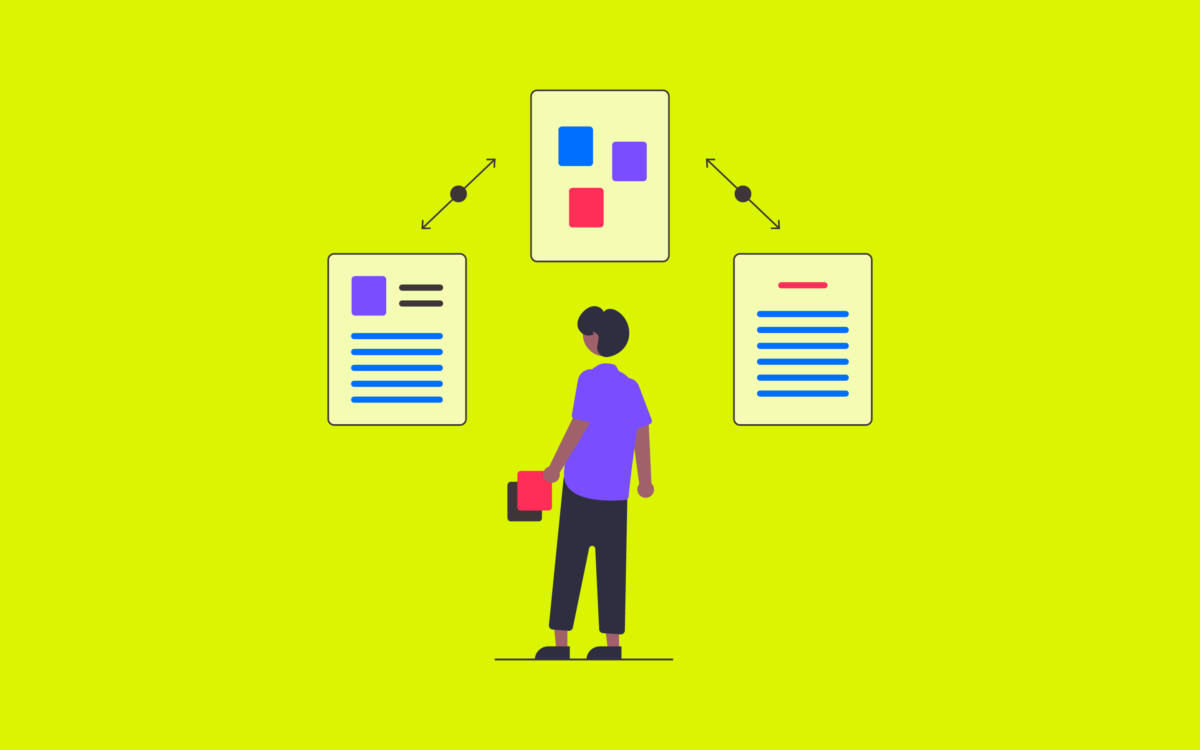 An agile marketing platform: The tools you need
As you implement your agile marketing framework, you might need a few technology tools to help you out. Some companies prefer to use agile marketing software.
Tools like Simple.io combine multiple common agility tools together in one environment, like your backlog, roadmap, and task management tools.
An agile marketing software solution allows you to create backlogs and "clusters" of jobs or sprints and assign them to individuals in your marketing team.
If you're running a hybrid environment for marketing which involves both in-office and remote workers, it's particularly important to have a space where you can track all the work being done.
You'll also needs a marketing calendar, so you can track your projects as they happen, and make sure you're sticking to deadlines. Everyone needs a shared version of this calendar, so you can make sure you're sticking to crucial dates.
Some of the tools which could help with your agile marketing strategy include:
Digital backlogs
These often come as part of agile marketing software solutions, but you can also purchase a backlog system separately. Essentially, these tools allow you to track the tasks needing to be done and assign them to workers.
Kanban boards
If you're using the Kanban methodology, you need a Kanban board. Something like Asana or Trello will allow you to track your tasks to be done according to their current "status" in the queue. Make sure you can also assign these tasks to people, add comments, and provide files when necessary.
Digital workspace tools
Solutions where people can collaborate and communicate in the cloud will be essential for agile marketing. You'll need at least a digital messaging service where groups can stay connected.
It may be worth investing in collaboration tools allowing for video and audio conferencing too.
Digital asset management
A knowledgebase or cloud storage system will be necessary for storing all the data and information your marketing teams need to access to facilitate rapid decision making and strategy creation.
Analytics and reporting tools
As mentioned above, agile marketing is all about responding to the information and data you have in the moment. You'll need a customizable campaign dashboard where you can track essential information for access to various key marketing metrics.
Implementing your agile marketing process
Following an agile marketing manifesto can seem like a daunting concept at first, as it often involves changing your entire workflow and internal communication strategy. The best thing you can do when trying to make your agile marketing strategy work is commit to training your team.
Start by having a meeting with your team members where you can talk about the high-level goals and objectives of your agile marketing plan. Here, you can discuss whether you want to improve customer satisfaction by responding more rapidly to marketing expectations.
Or you might discuss wanting to reduce the cost of marketing campaigns by wasting less cash on ineffective strategies.
Remember, your big-ticket objectives for an agile marketing campaign need to be measurable, so you can check whether you're moving in the right direction. To explain how agile marketing works to your teams, you can look at agile marketing examples.
SEMRush implemented scrum-style sprints to allow marketing teams to experiment rapidly with different marketing strategies. The scrum-style strategy allowed the company to earn around 500,000 users in 8 months.
What's more, year-over-year revenue growth increased too. The average revenue from the top 10 new markets accessed by SEMRush was greater than 90%.
Choose the agile methodologies you want to introduce and teach your teams how to use them.
Some new activities an agile marketing team might do include:
Using boards to track project: Whether it's a standard whiteboard with sticky notes or a fully digital Kanban board is up to you. In agile marketing teams, everyone needs to be able to track progress and see what comes next.
Stand-up meetings: This is when everyone gets together for brief check-ins on a regular basis. 15-minute stand-up meetings allow everyone to discuss what they're working on. This is also a great way to address questions and queries.
Sprints: Sprints are fast-paced projects, and the main concepts your marketing team will focus on in agile marketing. Make sure you know how long each sprint should be.
Data analysis: Ensure your marketing team knows how to respond to the data available on your marketing efforts, so they can suggest new marketing campaigns.
There are even coaches and training sessions out there designed specifically for agile marketing.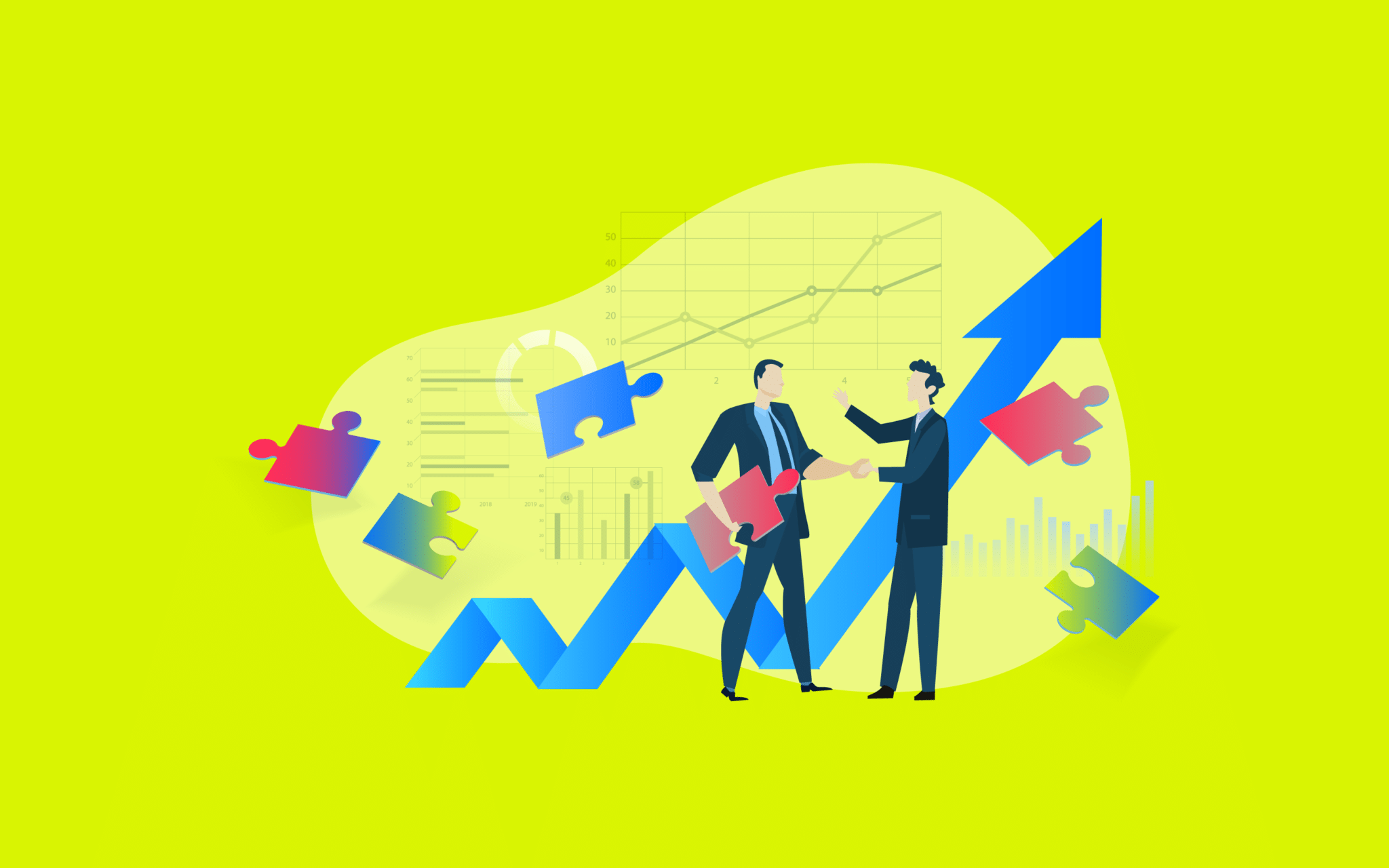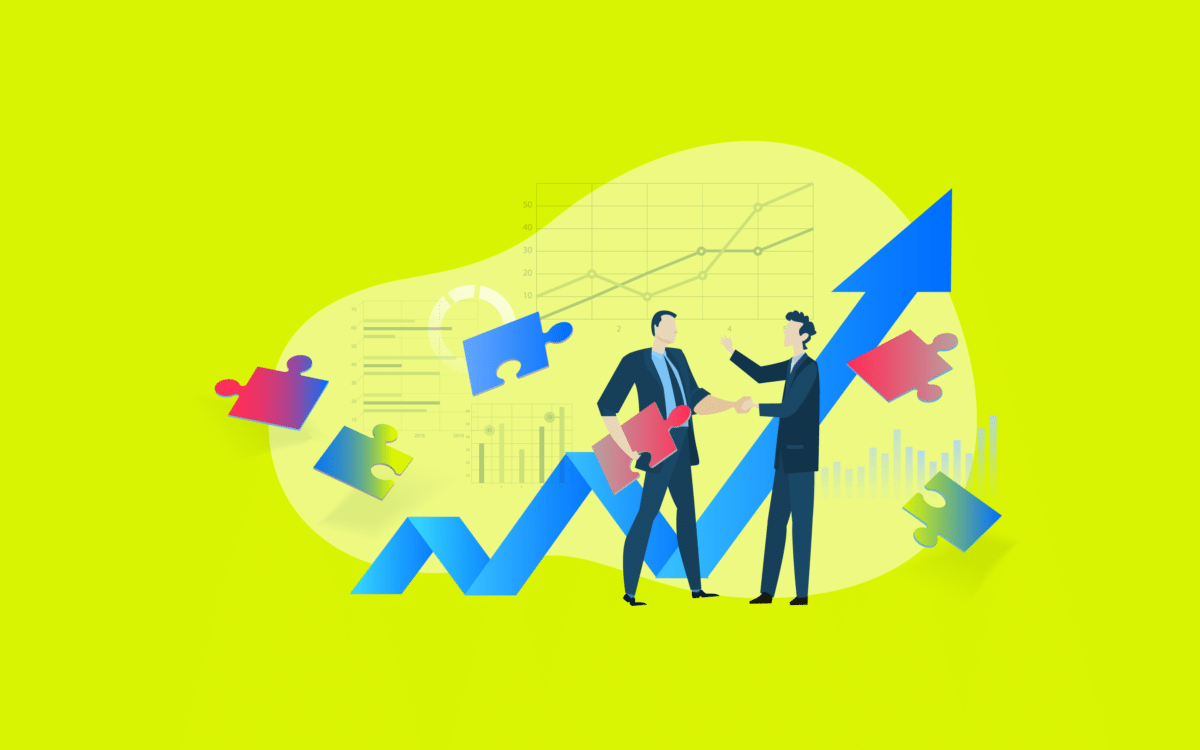 Testing the agile marketing process
Like most major business changes, you might find your agile marketing strategy doesn't take off completely overnight. Generally, the best bet is to start by running a pilot project or team. You can train them and all the agencies, executives, and other professionals they interact with.
Your pilot should include choosing people to play specific roles in your agile marketing process, such as:
Scrum master: The person who supports teams with retrospectives, coaching, and sprint planning. Scrum masters will also look for new ways of improving workflow.
Product owner: The voice of the customer. This is the person who examines the data you have to make decisions on how to launch new marketing campaigns.
Cross-functional teams: The cross-functional employees responsible for planning, analysing data, working on digital marketing campaigns, and so on.
Agile coach: An expert responsible for providing guidance on how agile processes work.
An agile marketing pilot will also include embracing certain concepts like:
Roadmaps: A high level insight into the outcomes you want to achieve (with milestones)
Backlog: Your list of prioritized marketing activities.
Sprint planning: The sprints designed to take you towards your goals.
Kanban board: A visual project management board which shows the progress of each task.
Stand-up meetings: Daily or regular meetings to discuss what's happening in the team.
Retrospective: Meetings in which teams assess the progress of their agile activities.
Ideally, your pilot program will give you a chance to explore different aspects of the agile environment, so you can see what works for your business before you invest. Your first agile marketing cycle is going to feel chaotic.
However, as you practice your new strategies, you should become more productive and efficient.
Should you implement agile marketing?
The agile marketing environment can be difficult to embrace for any company. Agility focuses on speed, innovation, and rapid change. Not every brand is equipped to handle this structure straight away, although most organizations successfully adopting agile methods do benefit from the change.
If your team members are struggling to handle immense workloads, and you're seeing burnout from marketers who don't know how to make a bigger impact on your audience, it's time to go agile.
If you find yourself getting lost among a sea of similar brands who seem to produce the same marketing efforts as you, agile strategies will help you to innovate.
The key to success is doing your research. Find out which agile marketing methodologies make the most sense for your company. Different brands and marketplaces will respond better to different agile marketing processes.
What's more, it's worth investing time and money into finding the right tools for agile marketing tool.
Agile marketing software and systems will help keep everyone on the same page.
For more tips and insights into marketing strategies and campaigns, make sure you check out the other articles here on Fabrik.
Fabrik: A branding agency for our times.