The worst fast fashion brands aren't just destroying the clothing industry, they're having a negative impact on our entire planet. Knowing which fast fashion brands to avoid means you can sidestep supporting brands associated with child labor and a disastrous environmental impact.
So, why do so many of us invest in fast fashion?
The fast fashion industry is huge for a reason. Most of us are guilty of buying products from at least one or two of these unethical companies.
After all, they offer some appealing benefits, like access to the latest trends at low prices, as well as easy accessibility both online and offline. Not to mention, since they save a lot of cash on low-quality raw materials and labor costs, they can afford to invest in powerful marketing.
While we don't blame anyone for having fast fashion garments in their closet, it might be time to rethink your spending habits if you want to be a more sustainable consumer.
Let's take a look at some of the absolute worst fast fashion brands, and why you should avoid them.
What constitutes a fast fashion brand? What is fast fashion?
One of the most common reasons many of us shop with the worst fast fashion brands, is we don't actually know how to define them. Fast fashion companies are everywhere, and they don't frequently publicize their problematic processes (shocker, right?)
Fast fashion brands or retailers are companies that make clothing quickly, cheaply, and without much consideration for workers, or the planet.
They produce items with non-sustainable materials, that aren't made to last. Not only do fast fashion brands use tons of crucial resources, like water, but they waste a lot too. Around 15% of the fabric used in production is wasted, and 57% of clothes end up in landfills.
Plus, surveys suggest around 93% of fast fashion brands don't even bother paying their employees a living wage. They're advocates for cheap labor, grinding their garment workers into the dust with long hours and unreasonable working conditions.
So, how do they get away with all this? Easy. They appeal to consumer trends.
Buyers today are (mostly) pretty wasteful. We often prefer to buy 10 disposable t-shirts instead of just one high-quality garment, because we think it's cheaper in the short term.
But the negative impact of every fast fashion garment goes further than you'd think. Not only do these companies pump out carbon emissions and invest in modern slavery, but they hurt real designers too.
Fast fashion companies are horrific copy-cats, stealing ideas from other independent designers who simply can't copyright their products.
Every time we support fast-fashion retailers by purchasing cheap clothing, we're taking another chunk out of the fashion industry.
The worst fast fashion brands to avoid
The sad truth is that fast fashion brands are extremely common. It's much harder to find a truly sustainable brand these days than it is to purchase poor quality clothing from a fast fashion retailer.
However, while all fast fashion clothing objectively sucks, there are some brands that are a lot worse than others. Let's take a closer look at some of the worst fast fashion brands to avoid.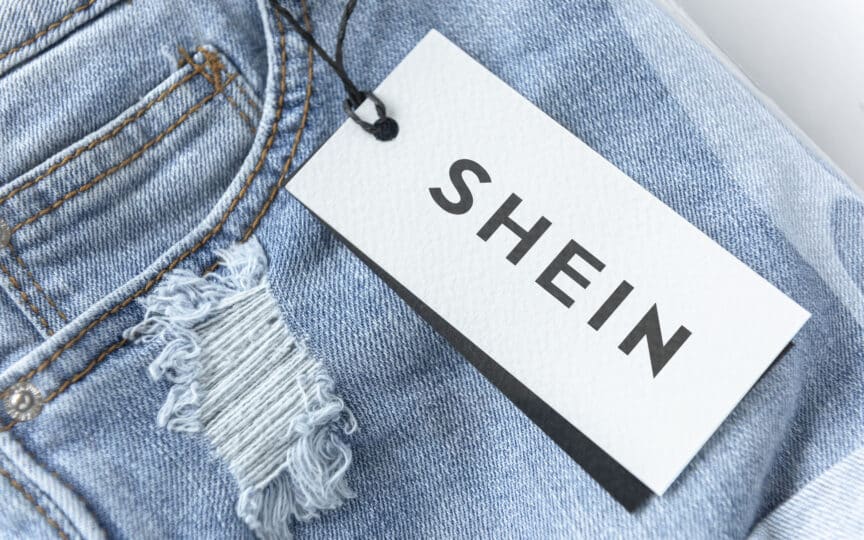 1. Shein
Known for its truly terrible PR, caused by poor labor conditions, and copyright infringement, Shein is one of the worst fast fashion brands out there. It sells hundreds of products, and adds new ones to its collection every day, all for extremely cheap prices.
Doing this means the company constantly contributes to the throw-away culture of the fast-fashion industry. Shein never shares insights about its supply chain or how products are made, though it claims not to use forced child labor.
However, the company has been found guilty of various human rights violations, and exposing workers to dangerous conditions.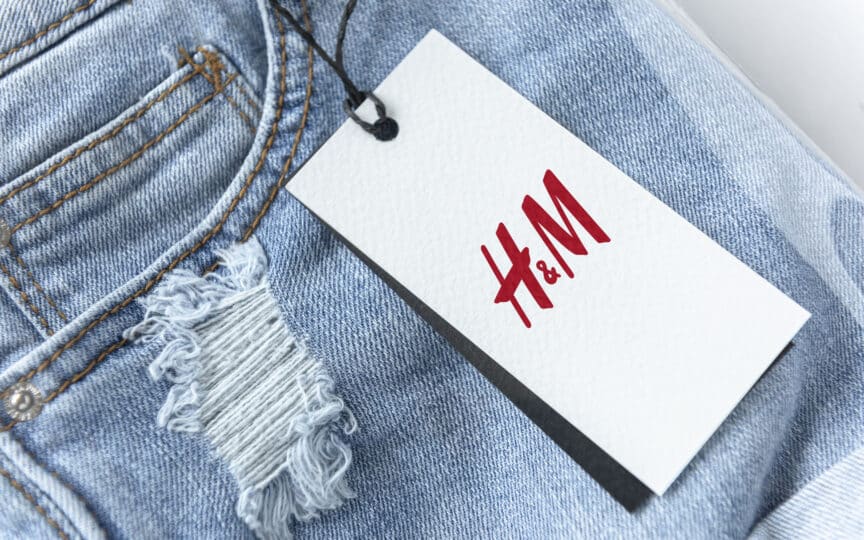 2. H&M
In recent years, H&M has earned a lot of negative attention for its "greenwashing" strategies. It constantly tries to convince customers that it runs a sustainable company. Yet the reality is very different. H&M doesn't even pay factory workers a living wage.
The offline and online retailer has promised to make progress in sustainability. It has issued lofty claims about removing certain hazardous chemicals from its products, and lowering its carbon footprint with a textile recycling program.
However, only about 35% of the cheap clothes sold by H&M actually get recycled. Plus, H&M's factory even caused the deaths of multiple employees.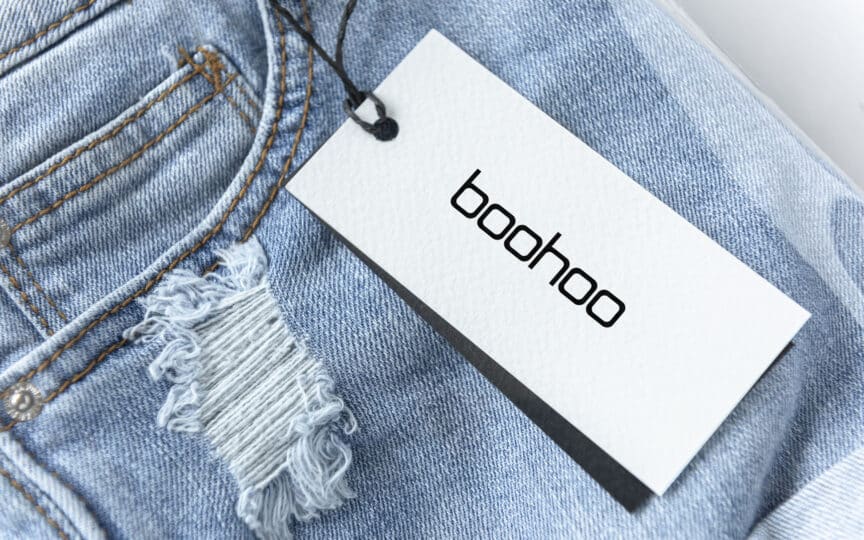 3. Boohoo
Popular in the UK, Boohoo rose to fame in the last decade, thanks to its affordable prices and wide range of new styles and clothing products to choose from.
Similar to H&M, Boohoo has made claims that it's going to improve its sustainability in the years ahead. It's working on supporting local communities, and changing its supply chain. However, we haven't seen much evidence of a change over the years.
In 2020, Boohoo was the victim of a modern slavery investigation. Plus, a year later, it was accused of failing to do anything to improve poor working conditions. While it has ditched some of its more problematic suppliers, the brand has a long way to go.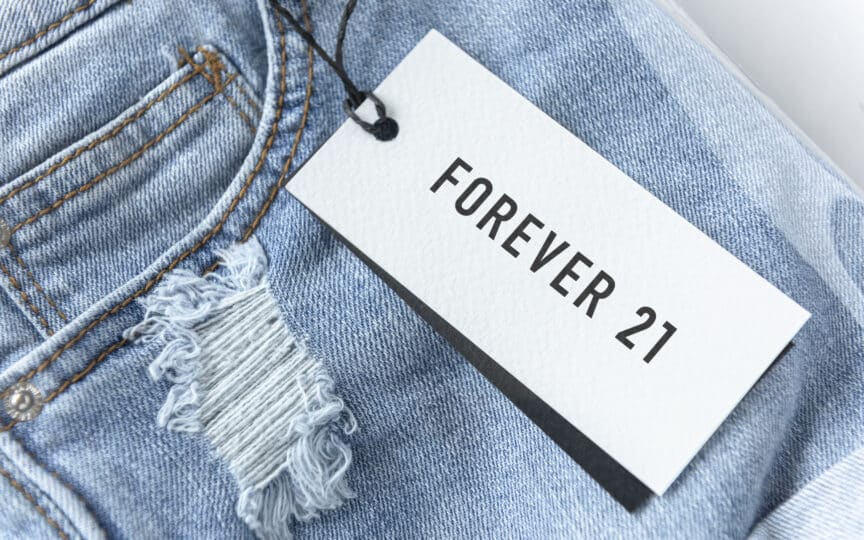 4. Forever 21
Easily one of the biggest fast fashion brands in the world, as well as one of the worst, Forever 21 is a retailer that sells clothing across the United States and around the world.
During a sustainability study, Forever 21 scored a "very poor" rating for its environmental policies. Though it scored a slightly higher rating for animal welfare, it still uses wool and exotic animal hair, making it less appealing to vegans and vegetarians.
Employees don't fare much better with Forever 21. In Los Angeles, one report found some factory workers were paid less than $4 per hour. Plus, the company refused to sign the Bangladesh Accord for Fire and Building safety, showing just how much it cares about its staff.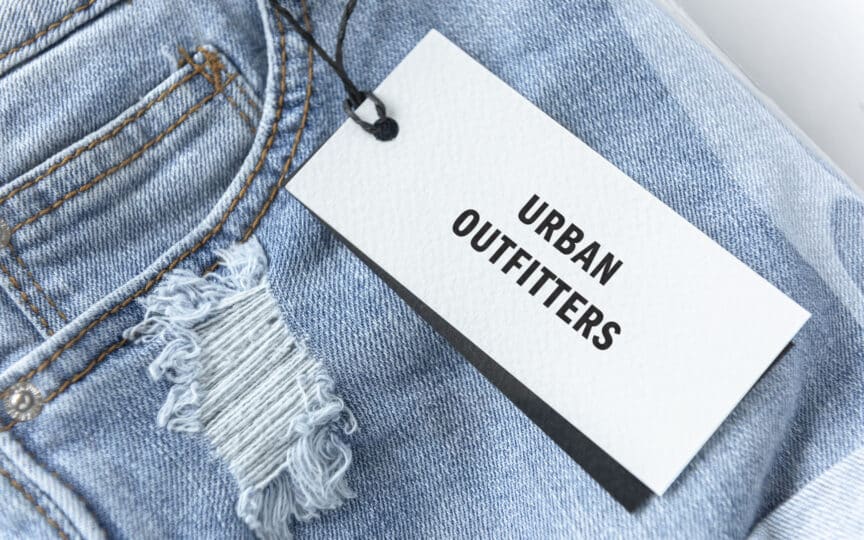 5. Urban Outfitters
One of America's largest retailers, Urban Outfitters is also among the worst fast fashion brands to avoid right now. The company isn't exactly transparent about its activities, even after being the source of a labor scandal in 2015.
The company even asked employees to work for free on the weekends, as a fun "team building" activity. In 2020, Urban Outfitters stole the design of an Australian indigenous artist to help sell outdoor rugs, and it's no stranger to copyright infringement.
To make matters worse, the company doesn't have much of an ethical approach to design. It frequently makes headlines for its bad-taste designs. Definitely one to avoid.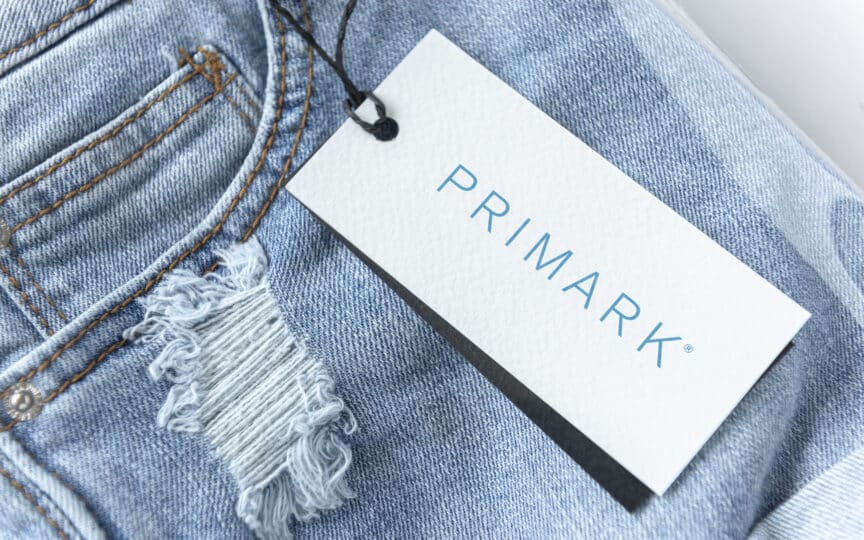 6. Primark
Another well-known European fast fashion brand with a dark side, Primark takes very little responsibility for the working conditions of its employees. Although the company says factories should follow a strict code of conduct, there's no evidence of fair wages or practices.
Customers have even found SOS messages from factory workers in Primark clothing, written by Chinese workers exposed to inhumane labor practices.
What's more, in 2021, Primark was accused of actually locking its employees in factories, forcing them to work longer hours.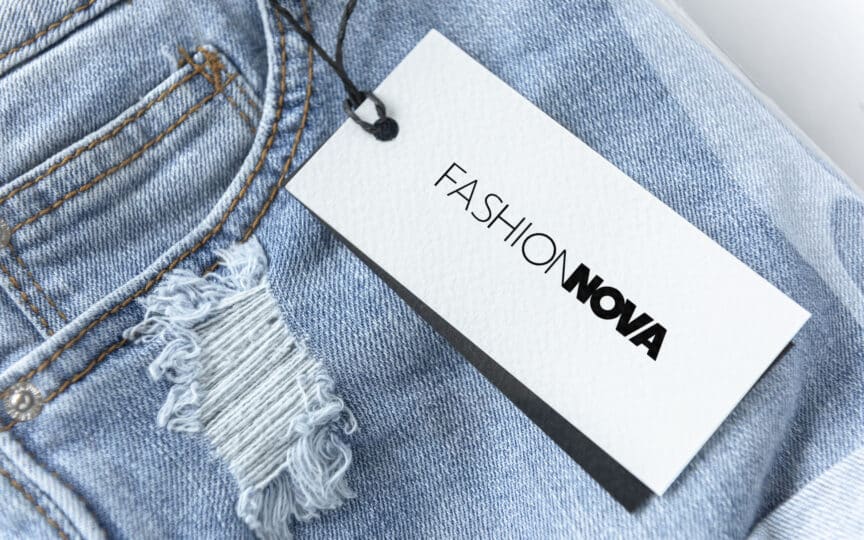 7. Fashion Nova
Fashion Nova definitely flew too close to the sun with their business model. The American retailer earned a score of 0% on the Fashion Transparency Index for 2021, highlighting just how opaque it is about its practices.
It's no surprise when you consider Fashion Nova produces around 600 new products a week, promoting hyper-fast consumerism. It uses cheap synthetic fabrics, and is often accused of terrible working conditions. Some employees have even been forced to work alongside rats and roaches.
In 2022, Fashion Nova was also forced to pay $4.2 million to the FTC, for unethical business practices like hiding or deleting poor customer reviews.
8. Pretty Little Thing
Owned by Boohoo, Pretty Little Thing (as well as its sister company Nasty Gal), is far from ethical. They've been accused of relabeling cheaper garments to pass them off as new designs and unique products, before selling them for twice the price.
Plus, studies found that in Leicester, garment workers for PLT were being paid around £3 per hour, and being forced to work during COVID-19 lockdowns.
Pretty Little Thing have also been accused of greenwashing, telling customers their manufacturing process is sustainable, when it's actually anything but.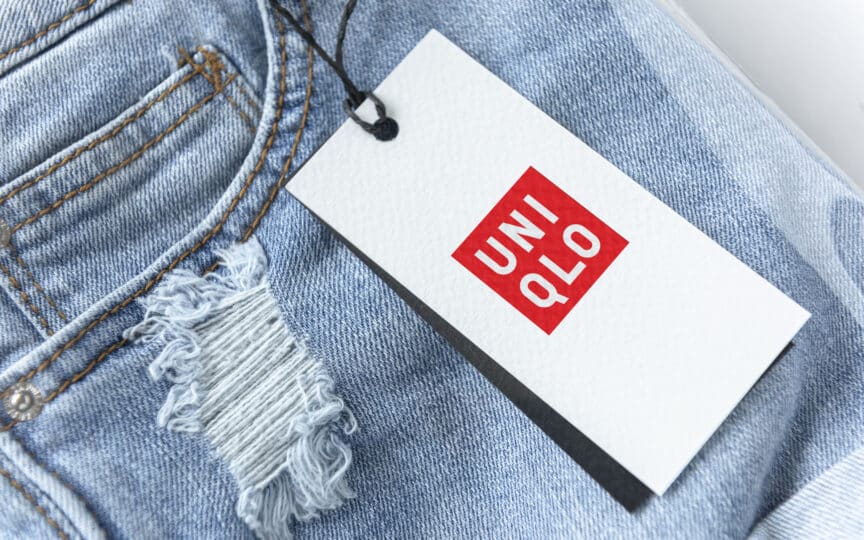 9. Uniqlo
Japanese retailer with a presence all across the globe, Uniqlo has been the source of numerous scandals over the years. They've been accused of profiting from forced labor and slave labor practices in China. Plus, most employees are forced to work in an unsafe environment.
Though Uniqlo has taken a few steps to reduce its carbon footprint, like implementing a recycling program and using eco-friendly materials in its product, it's not living up to expectations.
The company constantly appears on the list of fast fashion brands best known for exploiting young adults, and creating toxic working cultures.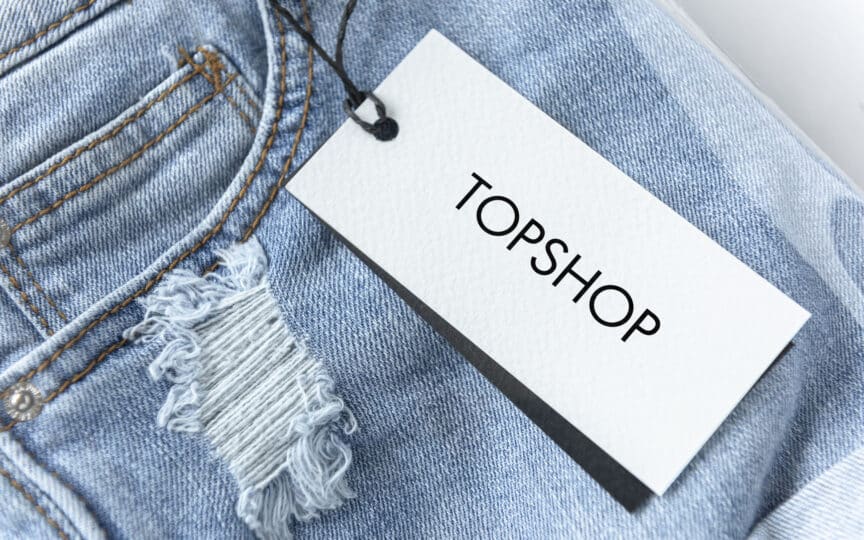 10. Topshop
Though many of Topshop's clothing items are slightly more sustainable, and durable than the other worst fast fashion brands on this list, it's not much better. The company typically produces a lot of cheaply made clothing, and hasn't done anything to reduce water usage in its supply chain.
It also hasn't set any real greenhouse gas emission reduction targets, or implemented strategies to reduce hazardous chemicals in its clothing. To make matters worse, Topshop has been the victim of various scandals connected to sexual harassment.
Phillip Green, the owner of the brand has been accused of racial and sexual abuse, as well as failing to pay millions of pounds in tax.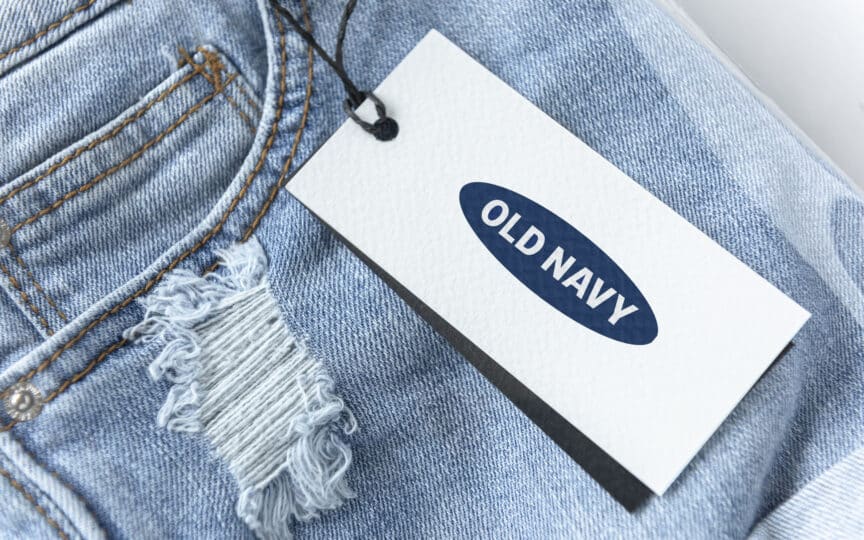 11. Old Navy
Old Navy might have scored a higher rating than most fast fashion companies in the 2021 Fashion Transparency Index (49%), but it's still not doing enough. The company has been accused of working with factories employing girls as young as 12.
Plus, some reporters found workers were regularly beaten, forced to work 100 or more hours a week, and more. Old Navy's supply chain isn't certified by any labor standards, and the company has been accused of both racism and sexism in the past.
To make matters worse, while Old Navy does use some water-saving techniques and sustainable materials, much of its clothing is made with synthetic materials.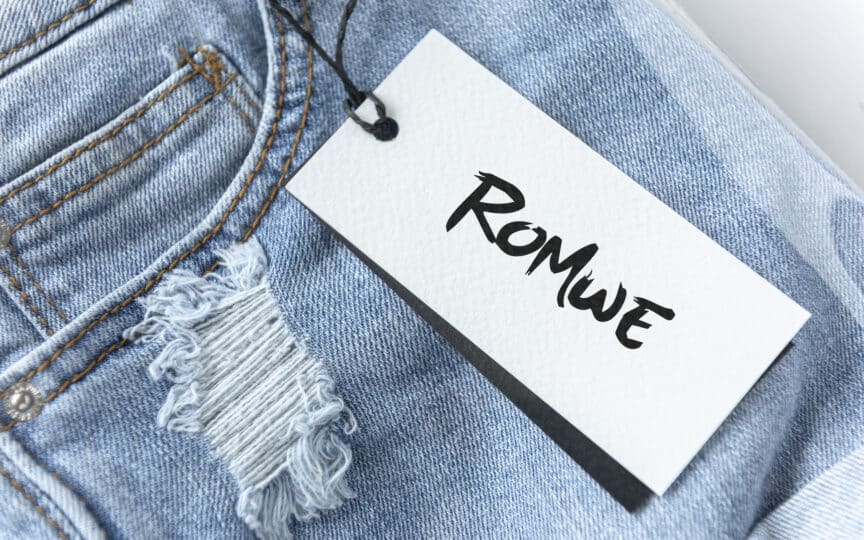 12. Romwe
Romwe encourages customers to "discover things" they didn't know they needed. That says a good deal about how much the company cares about sustainable fashion.
Rated as one of the worst fast fashion brands to avoid by "Good on You", Romwe has been accused of many unethical practices. It was caught selling real animal fur, while claiming it was "cruelty free". Plus, it doesn't provide much insight into its supply chain.
Romwe produces poorly made garments, takes weeks to ship clothing, and manipulates reviews. It has even sold clothing that came with free fleas in the past. Amazing.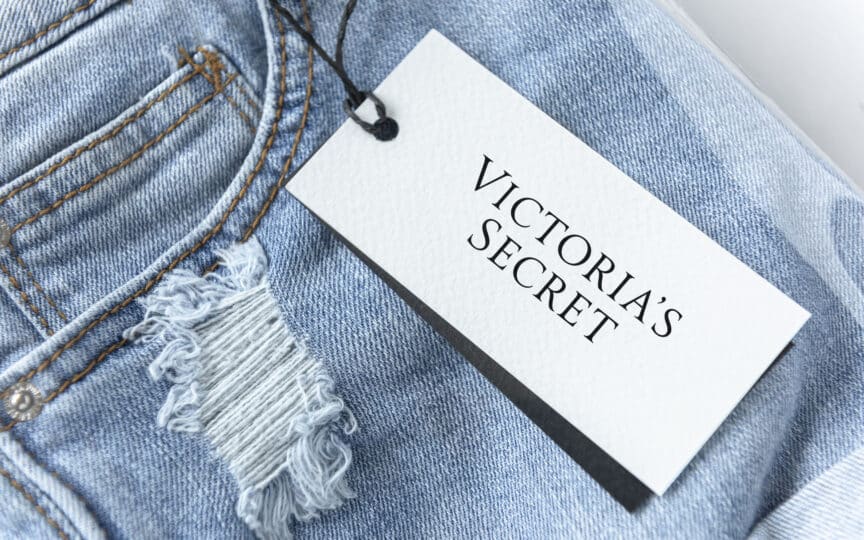 13. Victoria's Secret
One of America's most famous lingerie brands, Victoria Secret has done its best to appear sustainable in the past. They even signed the Greenpeace "Detox my Fashion" campaign, claiming they would eliminate hazardous chemicals from their products by 2020.
Unfortunately, Victoria's secret suffers from a major lack of transparency. It doesn't share any information about how it's actually reducing its carbon footprint.
Plus, its supply chain isn't certified by official labor standards. To make matters worse, models have claimed they've been sexually harassed and bullied by executives.
Fast fashion companies you might have overlooked
The list above unfortunately only includes a handful of the full list of fast fashion brands in the market today. When it comes to the worst fast fashion brands to avoid, there are plenty of other examples out there.
You might even be surprised by some of the additional names below: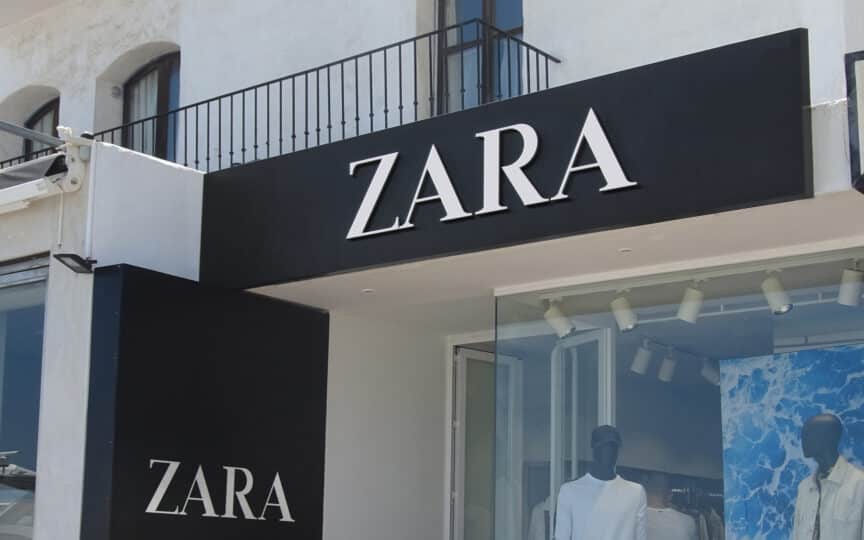 Is Zara a fast fashion brand?
Zara is a Spanish fashion brand that has actually earned some positive press for its recycled packaging, and textile recycling program. So, is Zara fast fashion? Unfortunately, yes. The company has been accused of "slave like conditions" in its factories.
Plus, the company is never particularly transparent about the resources that go into the production of its clothes. It does conduct audits of subcontractors to ensure they follow their specific code of conduct. However, these audits aren't made public.
Some customers has also found secret messages hidden in Zara clothing, claiming they were being forced to work for free.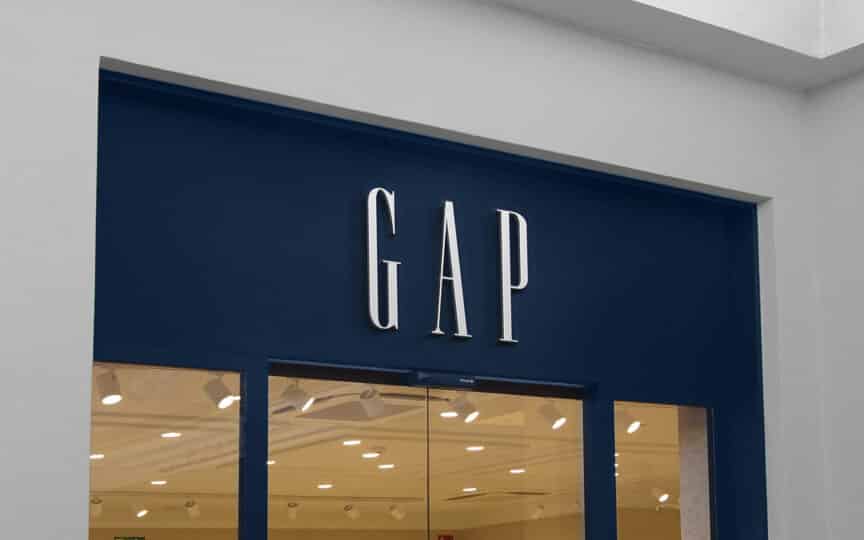 Is GAP a fast fashion brand?
GAP isn't just an example of an inconsistent fashion brand, it's pretty problematic in terms of ethics too. If you've looked for "Is Gap a fast fashion brand?" online before, you may have noticed it doesn't disclose anything about its material sources or supply chains.
Over the years, the company has been accused of working with factories using child labor. It's difficult to know whether this practice has been stopped completely. Additionally, in 2021, Gap was fined $200,000 for violating the anti-spam regulation in Canada.
Not to mention, GAP's other smaller brands, like Old Navy, don't have the best reputation either.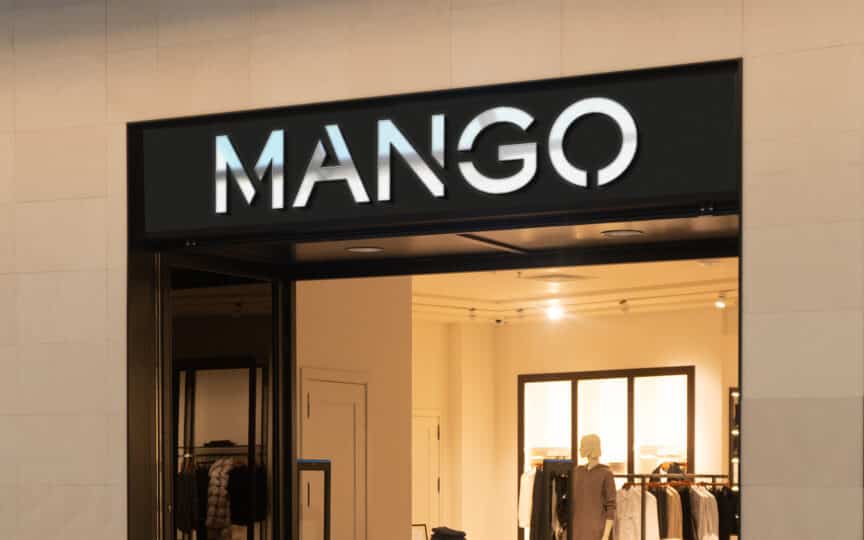 Is Mango a fast fashion brand?
Mango is a fashion retailer, with a huge network of stores across 110 countries. It has made a little progress moving in the right direction towards sustainability. It's producing new clothes with organic cotton and recycled polyester, and is minimizing hazardous chemicals.
So, is Mango fast fashion? For now, the answer is still yes. The brand's code of conduct reveals workers are paid the "legal minimum" rather than the recommended wage level.
What's more, the business was slammed, alongside Next and Zara, for leaving various workers without pay at all.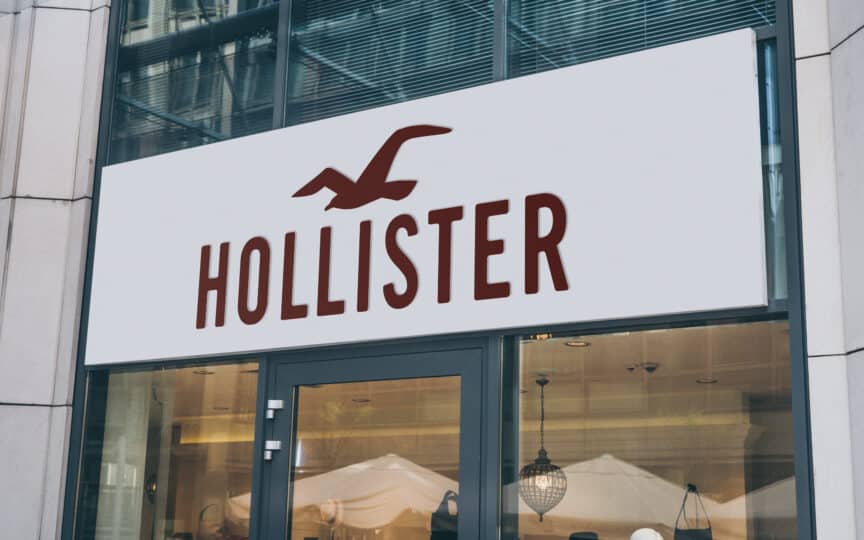 Is Hollister a fast fashion brand?
Hollister might seem like a producer of high-quality clothing, with its handful of eco-friendly materials, and decision to re-use certain offcuts to minimize textile waste. However, Hollister, and its parent company, Abercrombie & Fitch, still aren't doing enough.
The company scores low on ratings for labor conditions, environmental impact, and animal welfare. It publishes virtually no information about its supplier policies, and there's no evidence employees are paid a living wage.
Since the answer to "Is Hollister fast fashion?" is a resounding "yes", it's worth taking a closer look at parent company Abercrombie & Fitch too. The organization refused to sign the Bangladesh accord in 2021, and has been criticized for its discrimination of young people.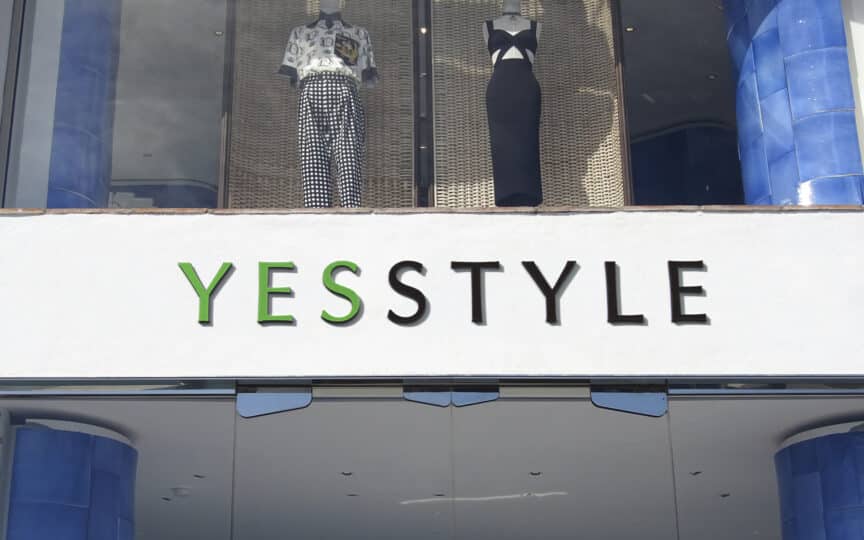 Is YesStyle a fast fashion brand?
If you're wondering, "Is YesStyle fast fashion?" the first thing we should note is that it's actually a fast fashion retailer, not a brand per-se. The company sells fashion and skincare products from a range of different Asian brands.
However, it's still one of the worst fast fashion companies to avoid. It doesn't disclose anything about its supply chain and where products are made. The fast fashion companies that work with YesStyle also don't appear to be doing anything to reduce their carbon footprint.
There's no evidence into how much money YesStyle pays its workers. Plus, as one of the largest fast fashion brands, the company frequently produces low-quality, misshapen, and damaged items.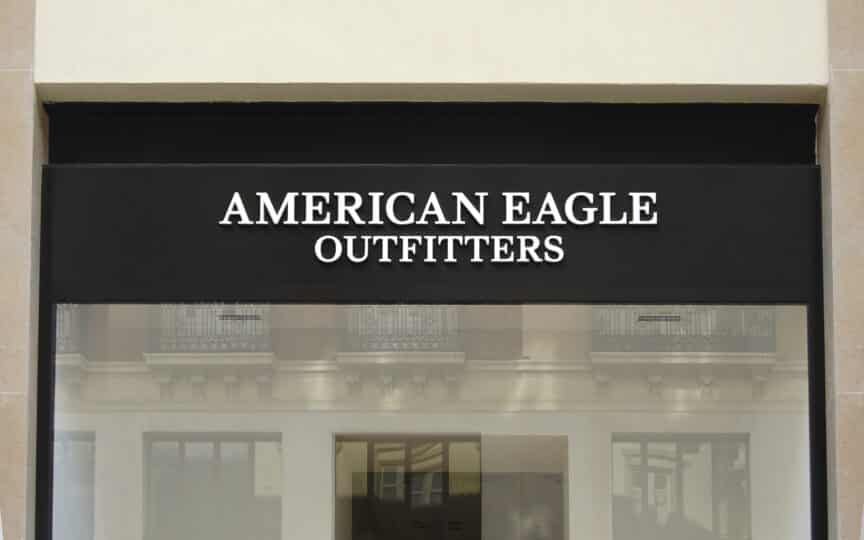 Is American Eagle fast fashion?
With almost 1,200 stores around the world, American Eagle is a popular brand among young consumers. But is American Eagle fast fashion? It appears to have taken a few steps to become more sustainable, like creating new clothes with eco-friendly materials.
However, we definitely can't count American Eagle among our list of ethical brands. Despite claiming it wants to become carbon-neutral by 2030, there's no evidence the company is getting any closer towards its target.
The organization has worked with Chinese factories using sandblasting to make clothes, which can cause respiratory diseases for workers. Moreover, it doesn't seem to care much about animals either, according to "Good on You".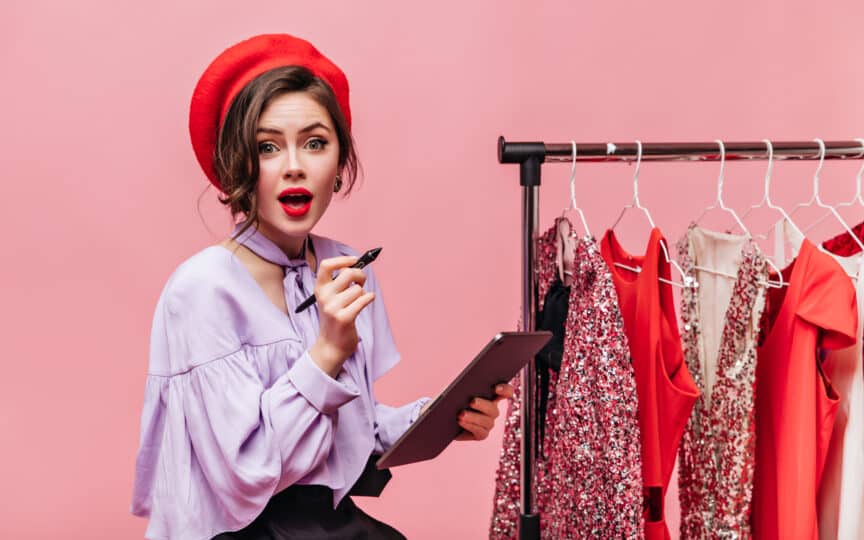 How to avoid fast fashion: Quick tips
We've covered quite a few of the worst fast fashion companies to avoid on this list. Unfortunately, there are plenty of other problematic companies out there. Garage, Brandy Melville, Missguided, and many others have all been accused of discriminatory and unethical practices.
The question is, how do you avoid supporting the least sustainable fashion brands? With so many organizations sweeping the poor conditions of their factories and lower quality material choices under the rug, how do you know how to trust?
The good news is there are a few key things to watch out for:
Over production: We all love a new look, but if a company is producing hundreds of new collection items every week, there's a good chance they're producing fast fashion.
Ethical certifications: Certifications can help you to find companies that avoid using animal products, toxic chemicals, and other problematic components.
Quality: Slow fashion produces garments that last. Fast fashion does the opposite. If you think you won't be able to wear a piece more than 30 times, it's probably fast fashion.
Transparency: How much does the company share about its fair trade standards, approach to global warming, and efforts to prevent climate change? Get informed!
Work conditions: The employees of fast fashion companies can tell you a lot about their ethics. Look for poor labor standards and less than living wage salaries.
Avoiding examples of fast fashion
Hopefully, this list has offered an insight into some of the worst fast fashion brands on the market. However, remember there are plenty of other examples out there. Fast fashion is an appealing business model for a lot of garment producers.
Just like we want to buy high-quality clothing for low prices, companies want to earn massive profits without spending much on quality.
While avoiding fast fashion brands might mean you spend more on your new look, there's a good side too. You get to protect the planet, advocate for human rights, and even enjoy your clothing for a lot longer. Make sure you do your research the next time you update your wardrobe.
Fabrik: A branding agency for our times.