Overview
Zendesk is one of the most popular online customer support systems around today. Cloudset extends the capability of Zendesk by providing a series of change apps and web services that extend Zendesk's native capabilities. It approached Fabrik to re-boot it's brand, to create a more distinctive positioning and develop a tone of voice in a crowded market.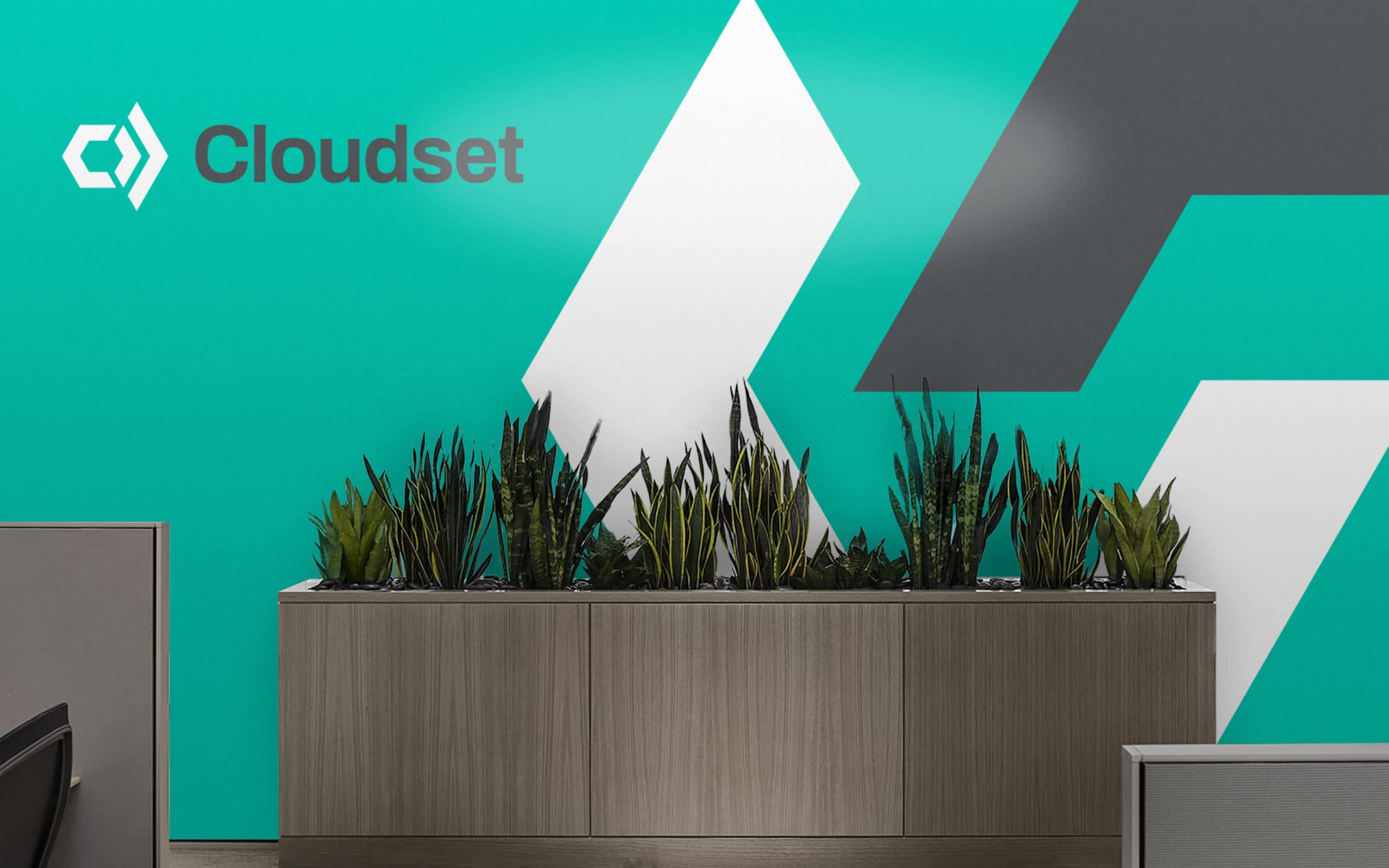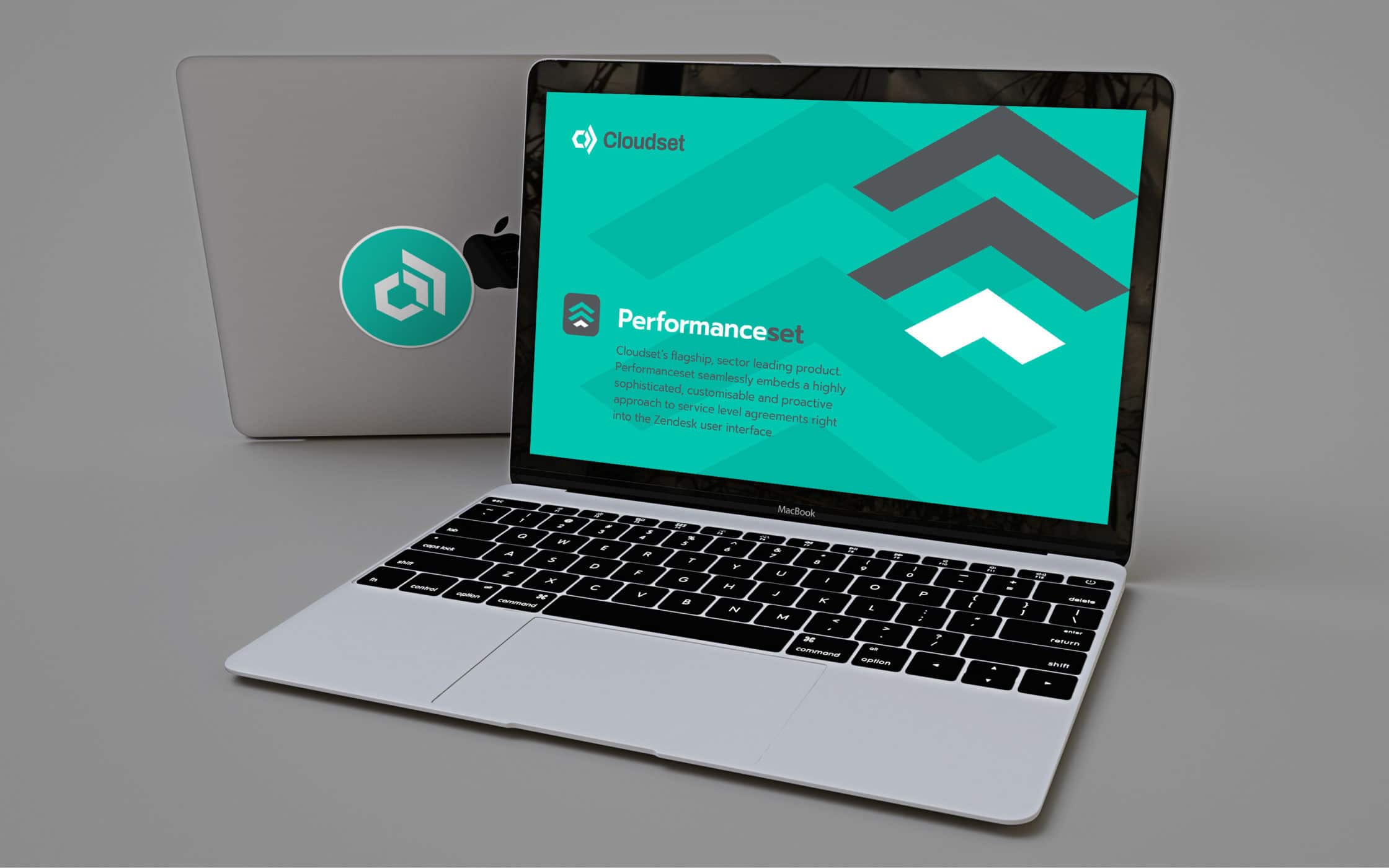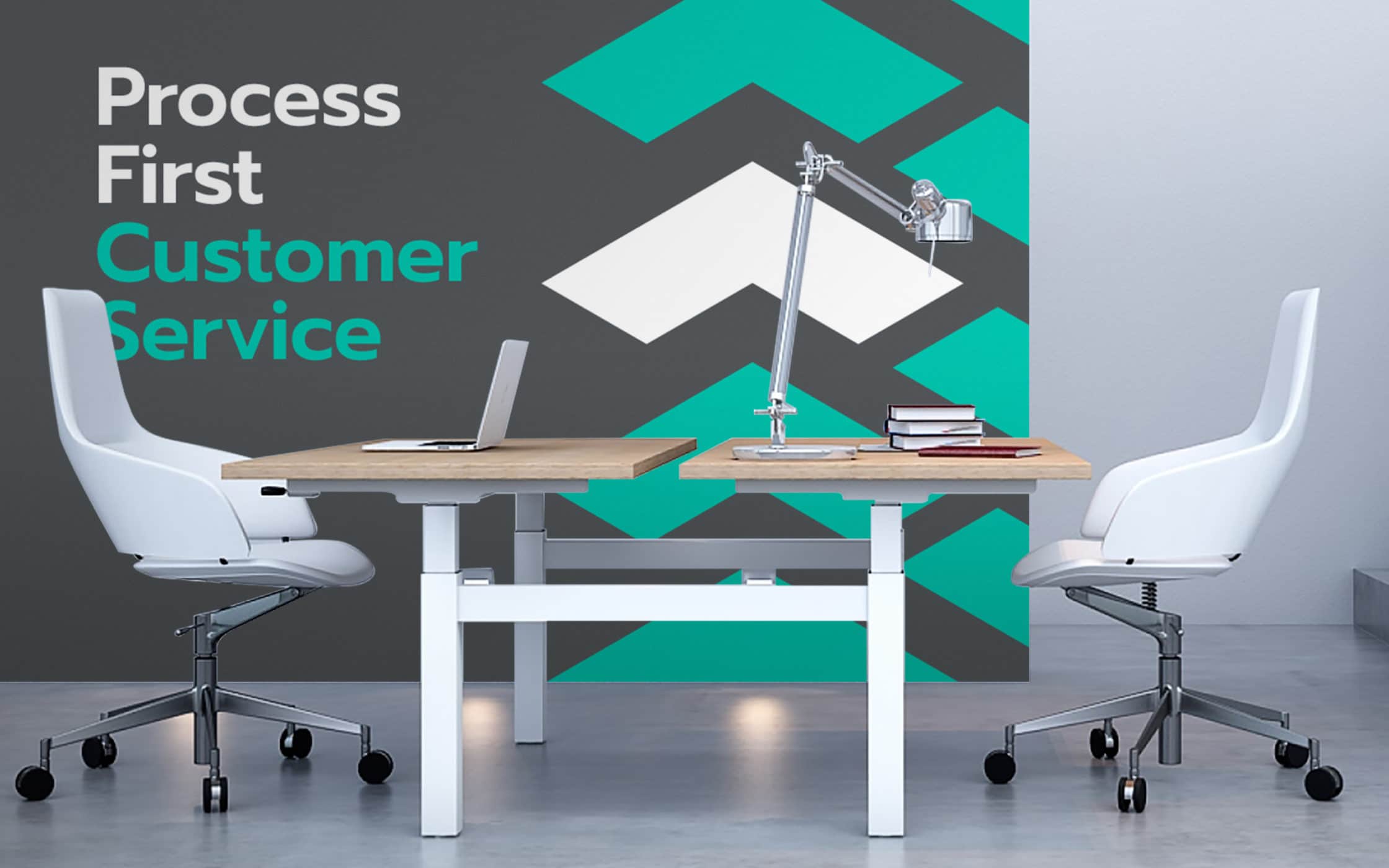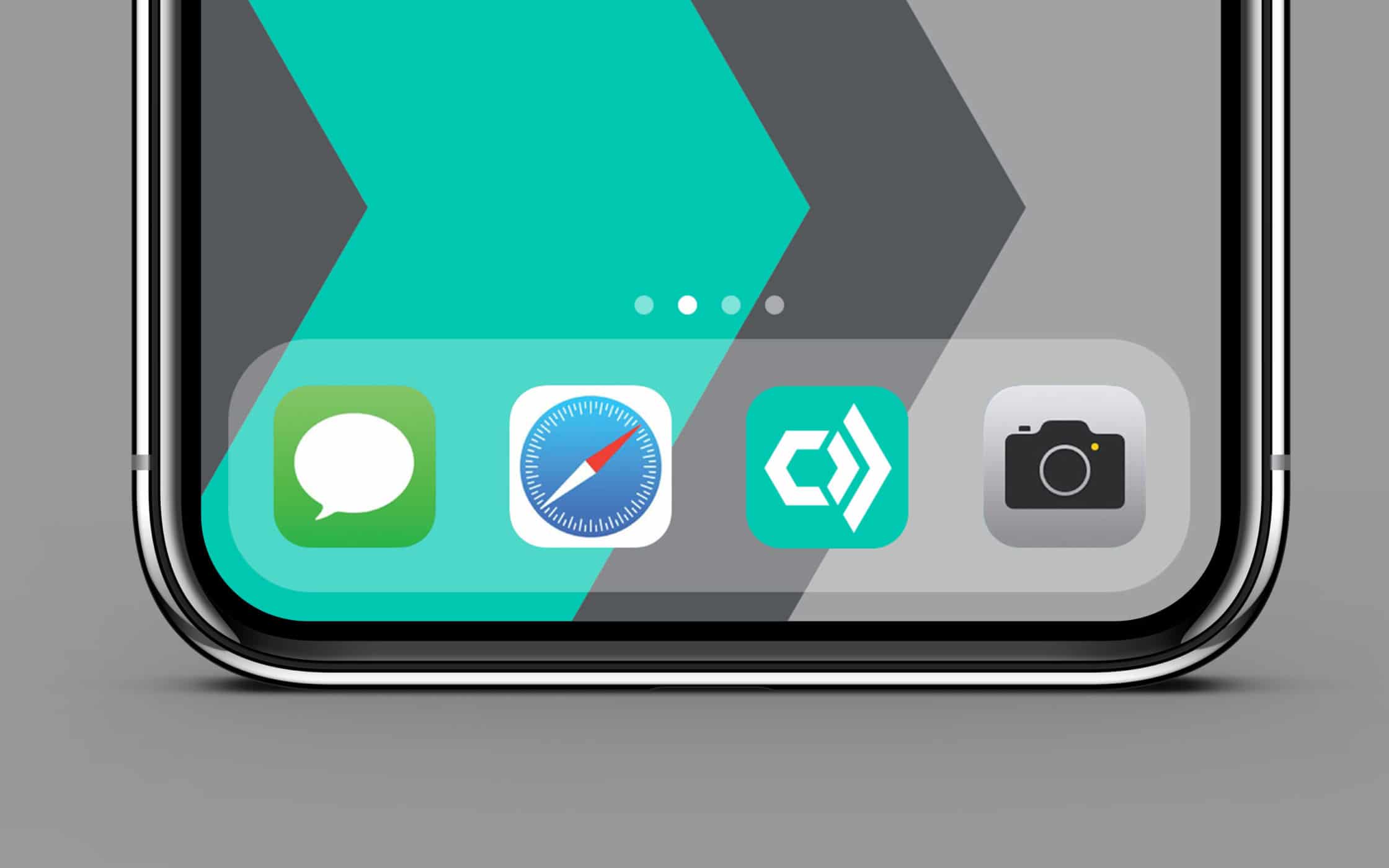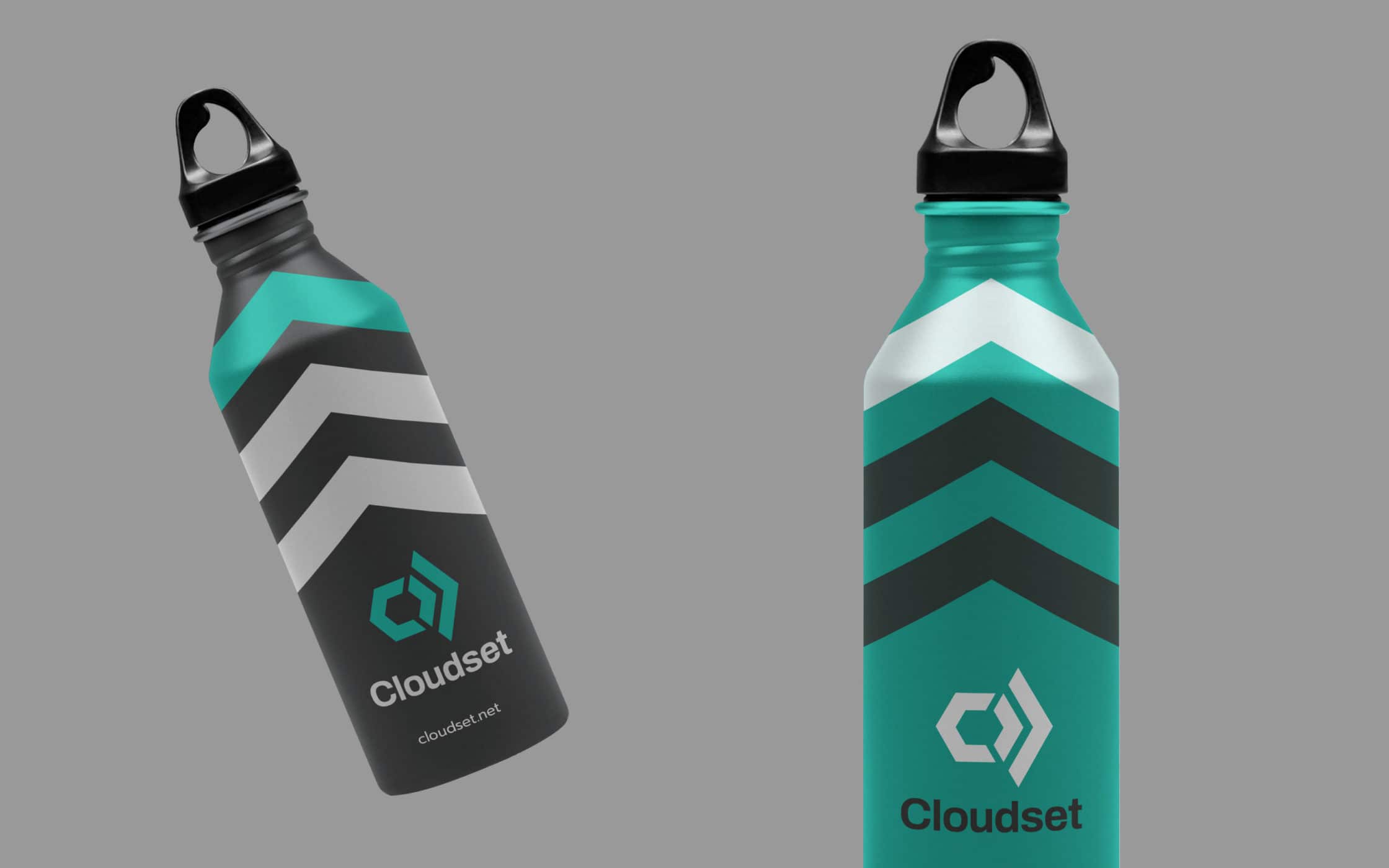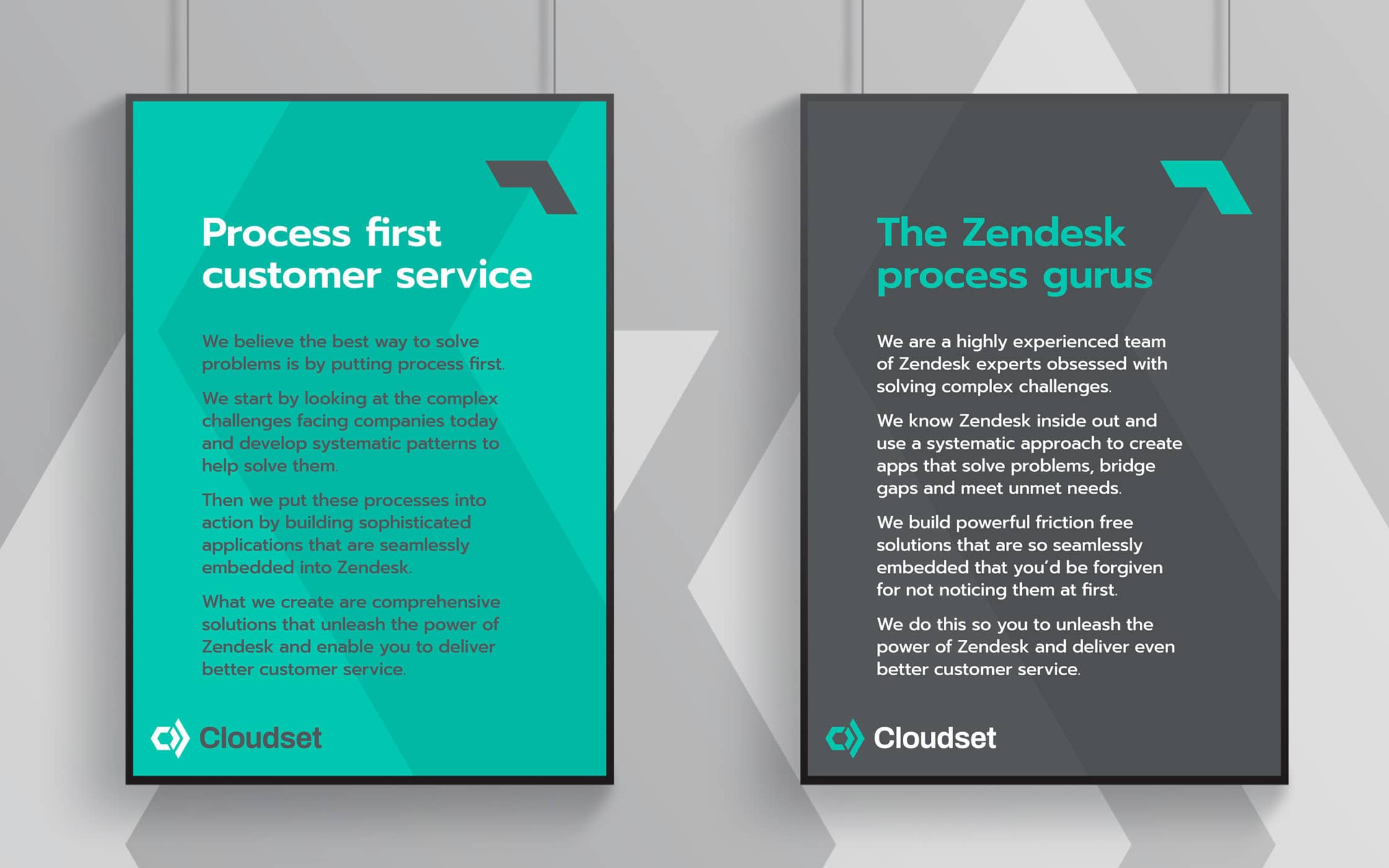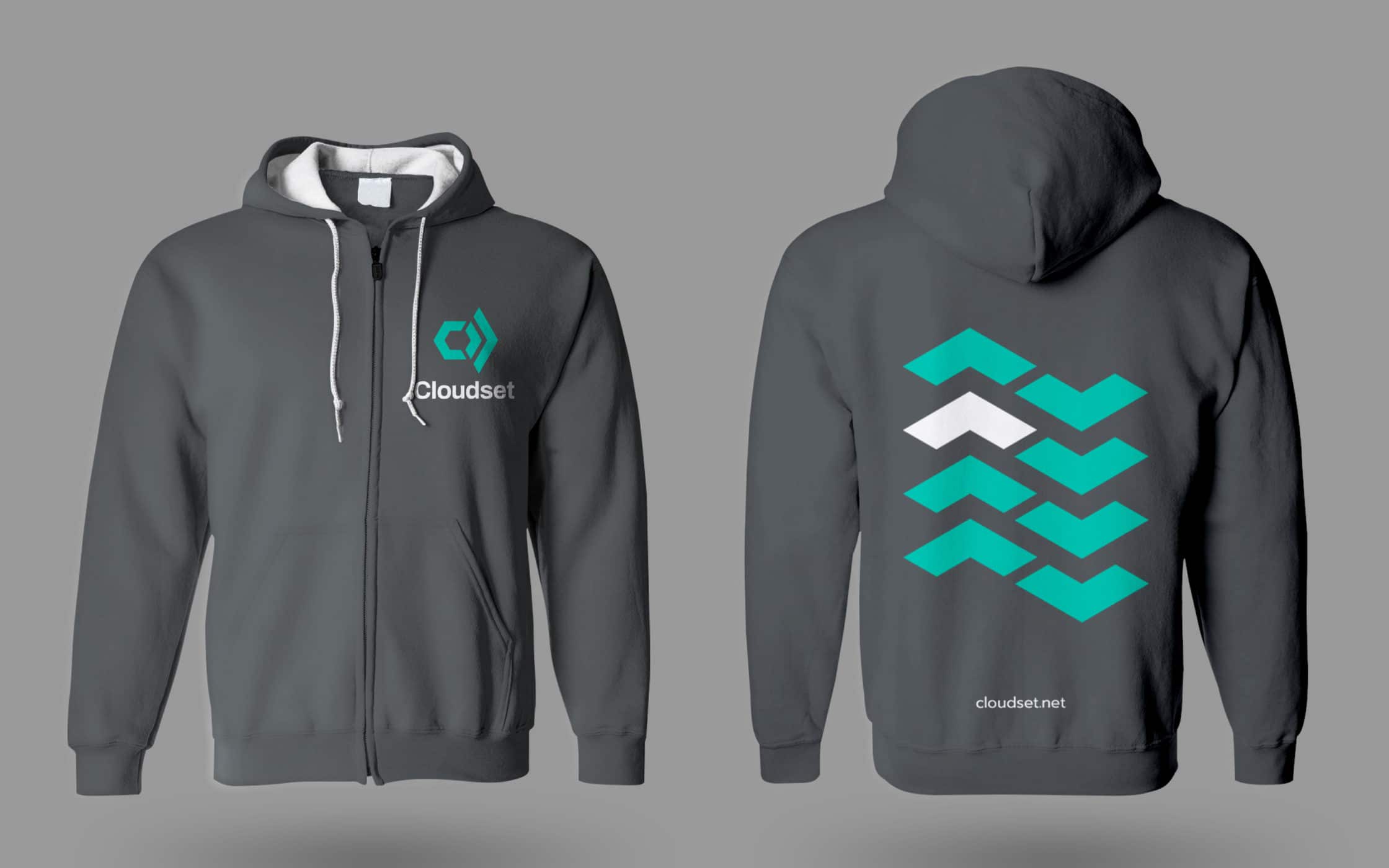 Outcome
Cloudset starts by looking at the complex challenges facing businesses today. It develops systematic, process driven patterns to solve those challenges. It then puts those processes into action by building sophisticated applications that are seamlessly embedded into Zendesk. Cloudset wanted a brand proposition to bring this to life.
We took Cloudset's founder through our Brand Sprint process. We identified the brand opportunity and extended this to a core brand framework, based around the how, what and why of the business. The proposition was simple; Cloudset is a process first customer service.
Our team developed a tone of voice and series of messages, setting out who Cloudset were (they're Zendesk process gurus, by the way). The new tone is bright, direct and engaging. The messages talk about empowering people, levelling up, customer service and continual invention. These were extended to a series of product benefits, company statements and processes.
With the strategy and tone of voice in place, we created a new visual identity, centred around a new logo that represented both process and forward movement. The geometric shapes derived from the logo play a central role in the graphic language, from the product icons, through to the visual style.
The colour palette of grey and teal were chosen to feel both human and technical at the same time.
We crafted a series of process illustrations, to explain some of the product benefits and services. And everything was wrapped up in a brand guideline, filled with aspirational examples.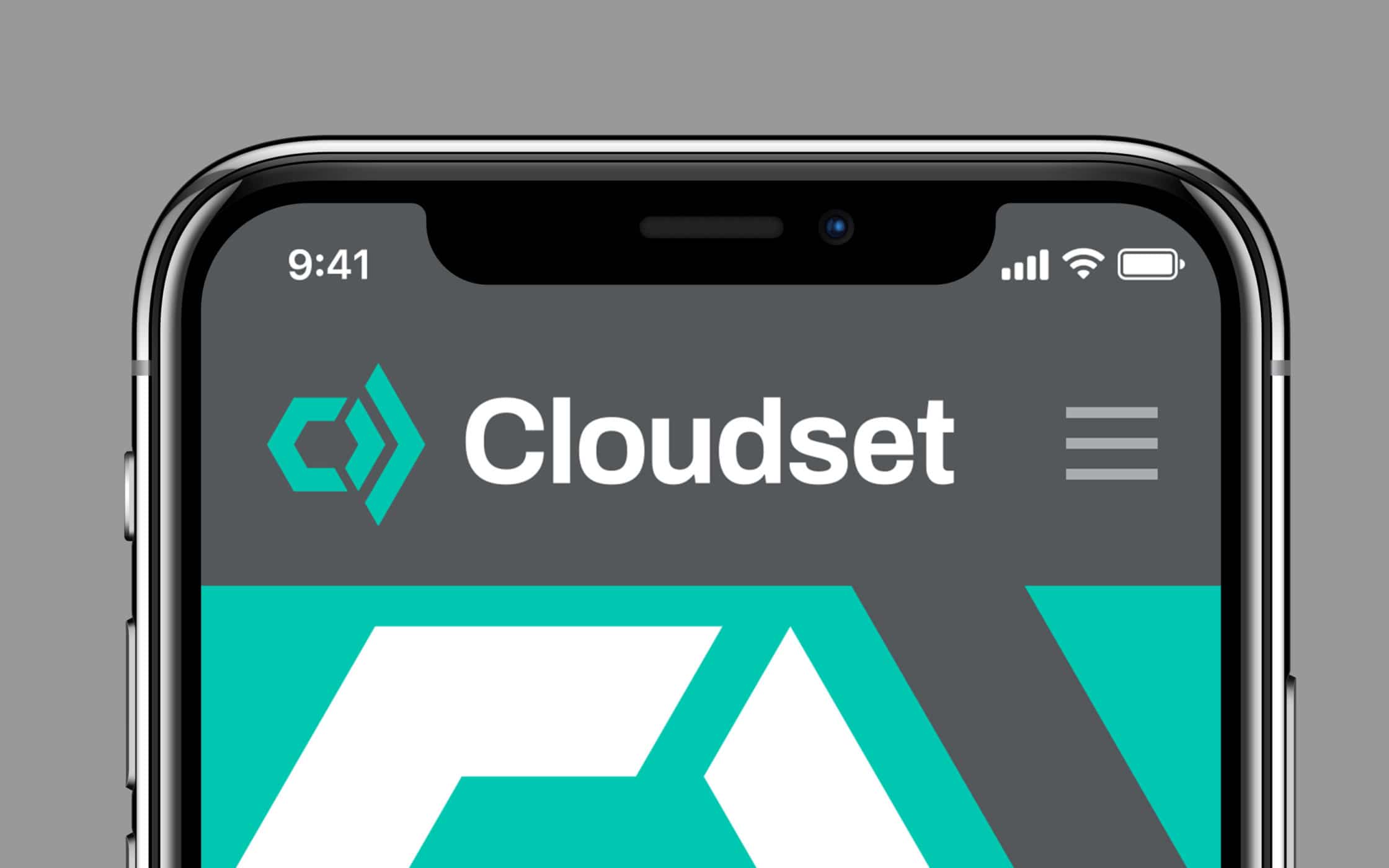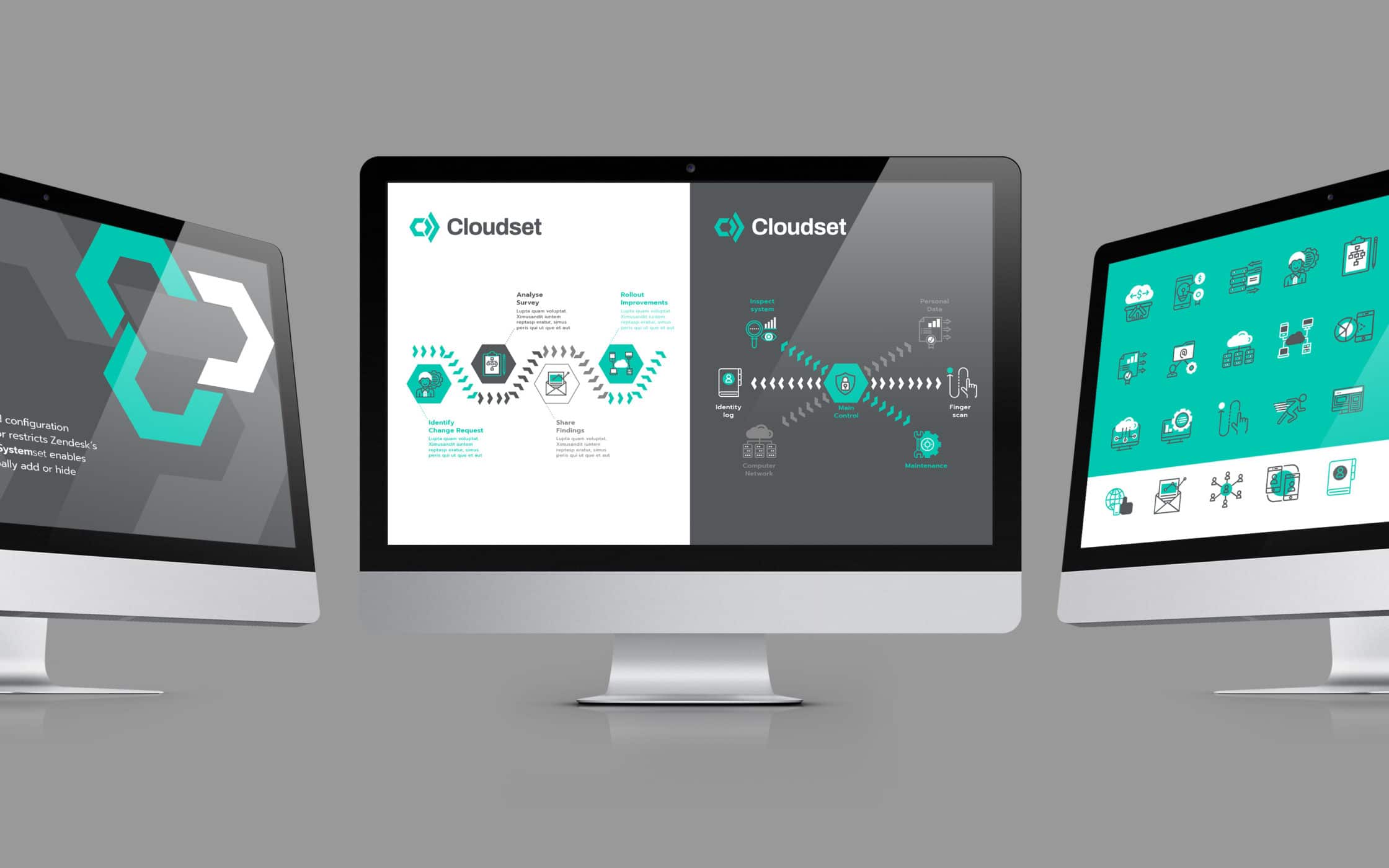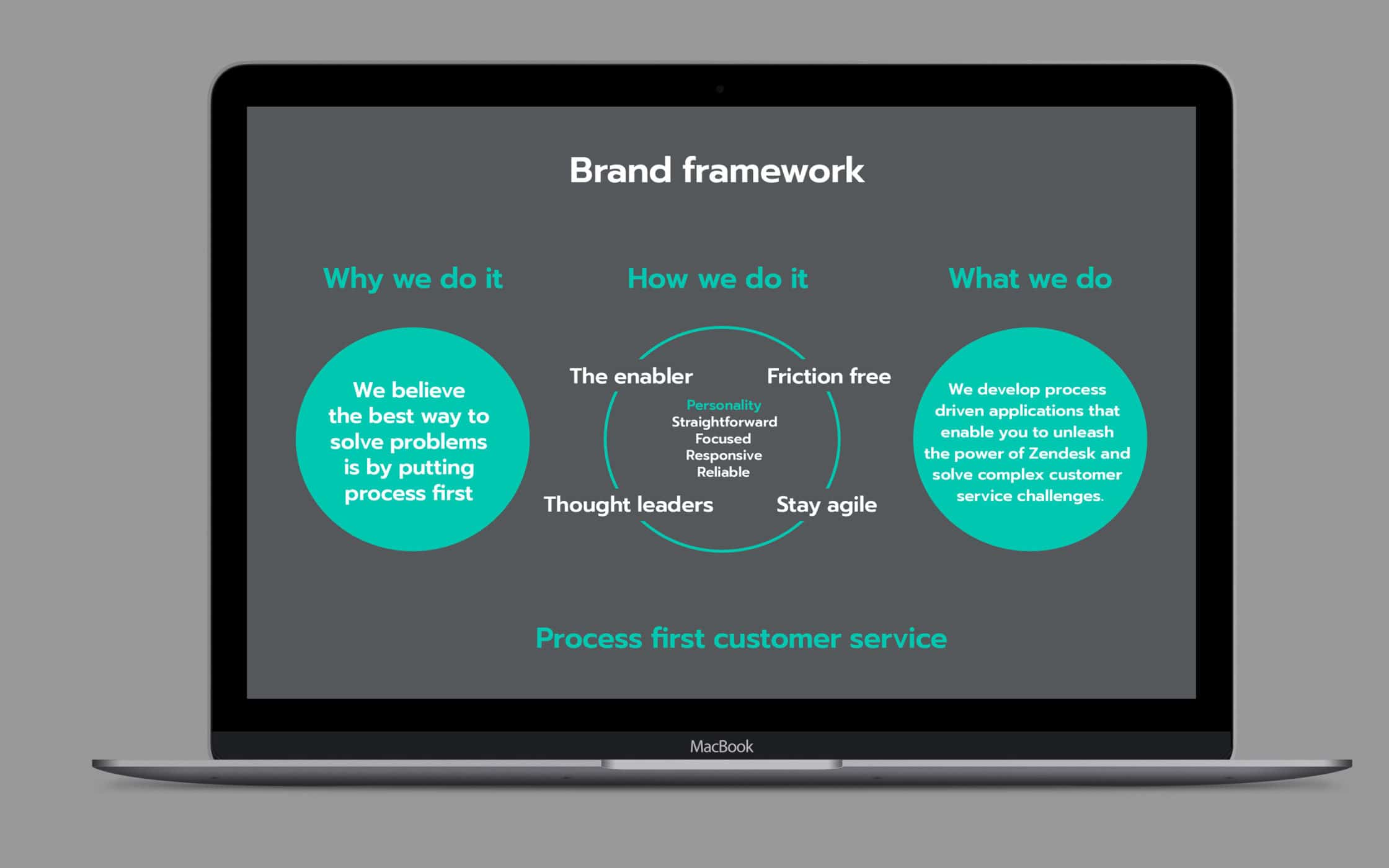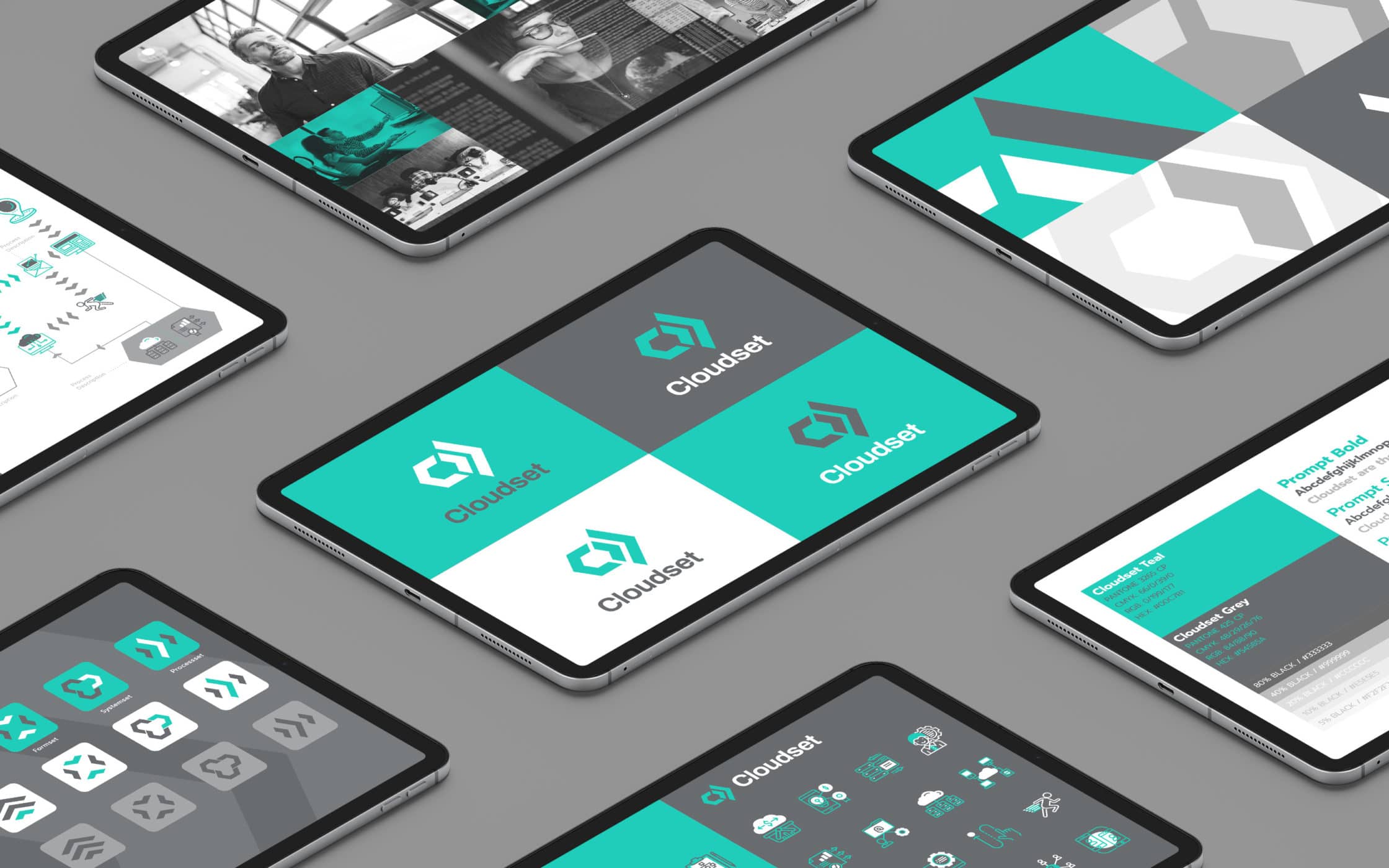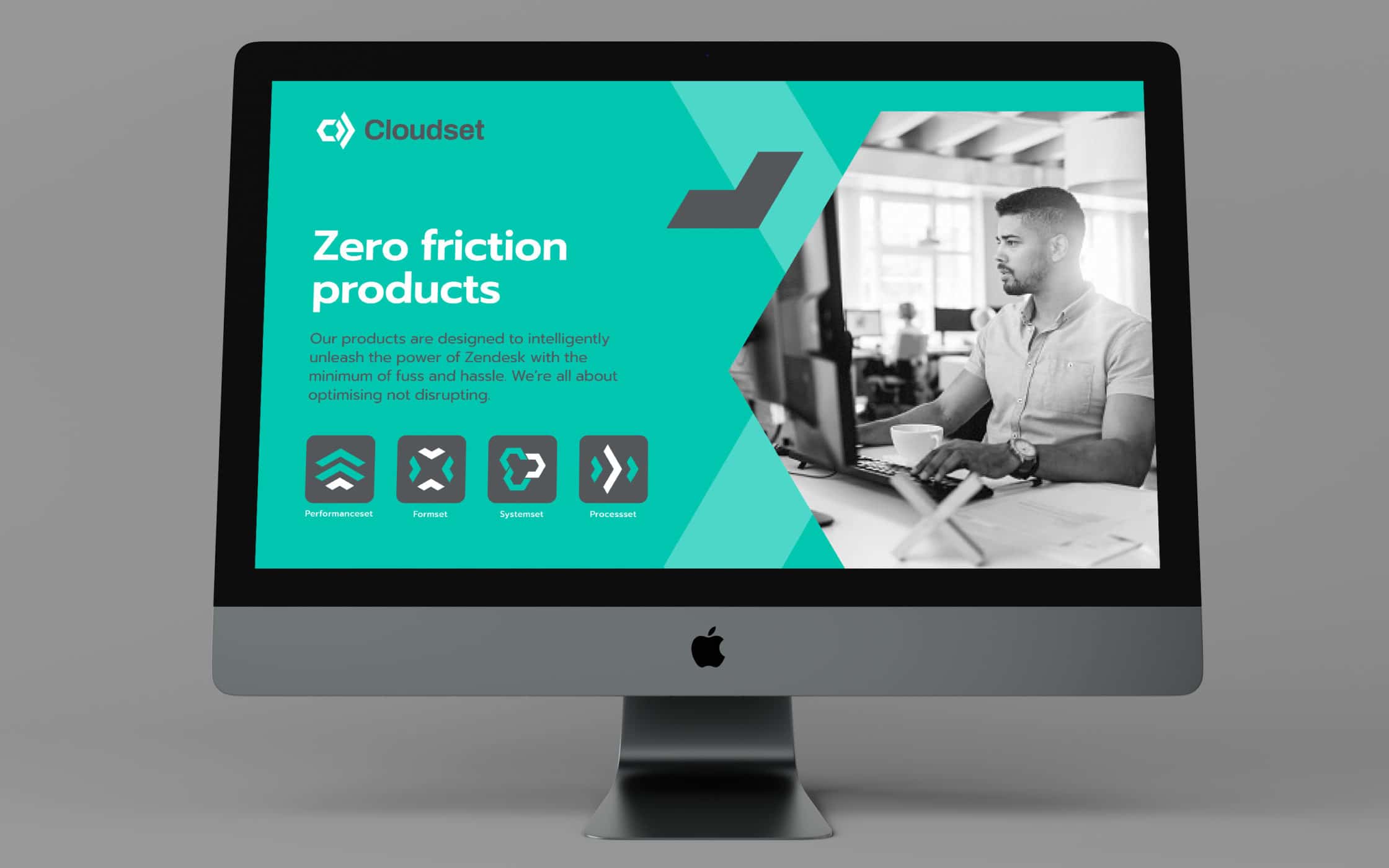 What we did
Brand strategy
Positioning
Tone of voice
Messaging
Logo-mark creation
Illustration and iconography
Visual identity
Guidelines
Tell us about you We dig deep to discover tangible benefits at your brand's heart. We then use insights and ideas to build your brand and shape your reputation. But we always start with a simple question: what do you need?