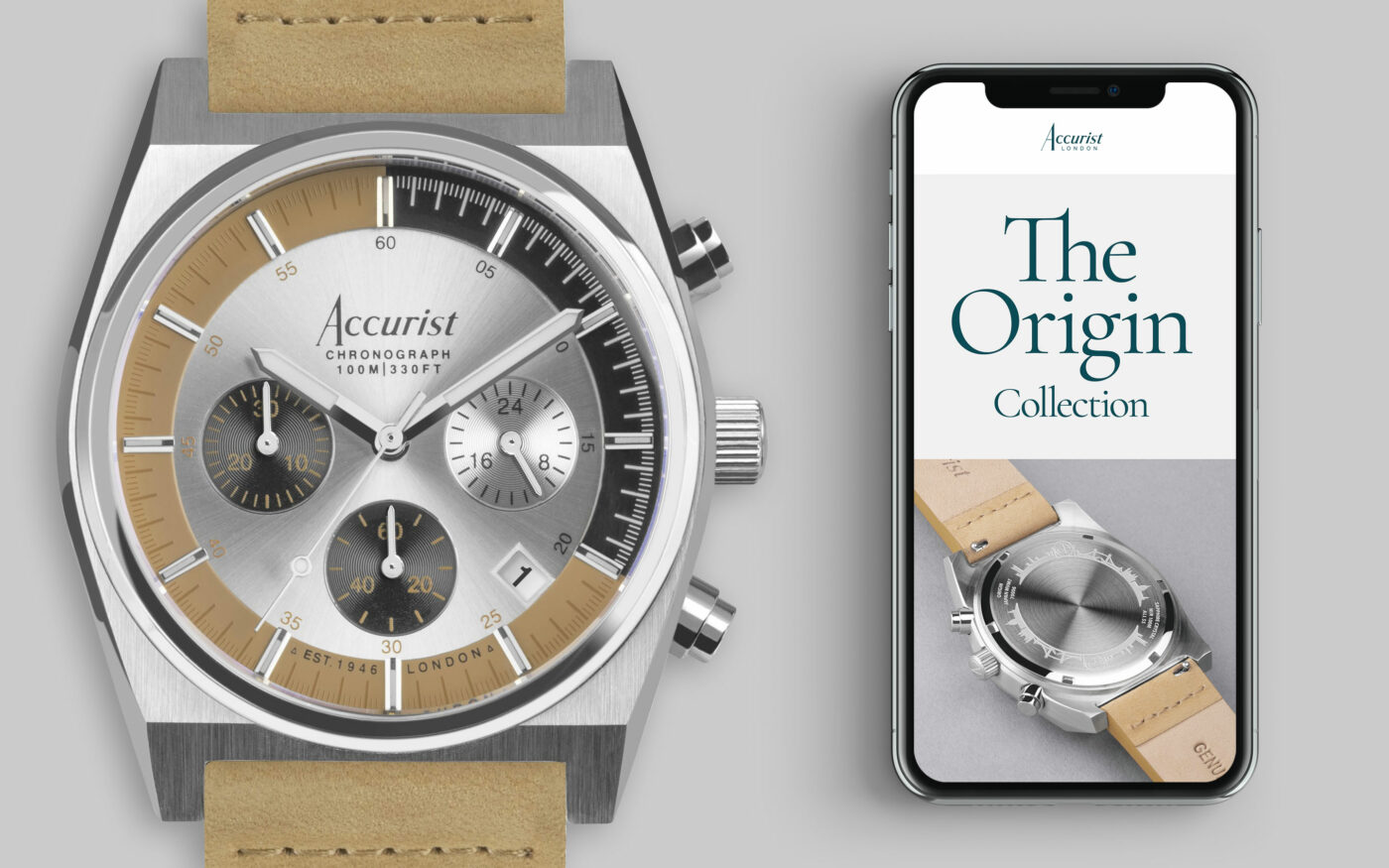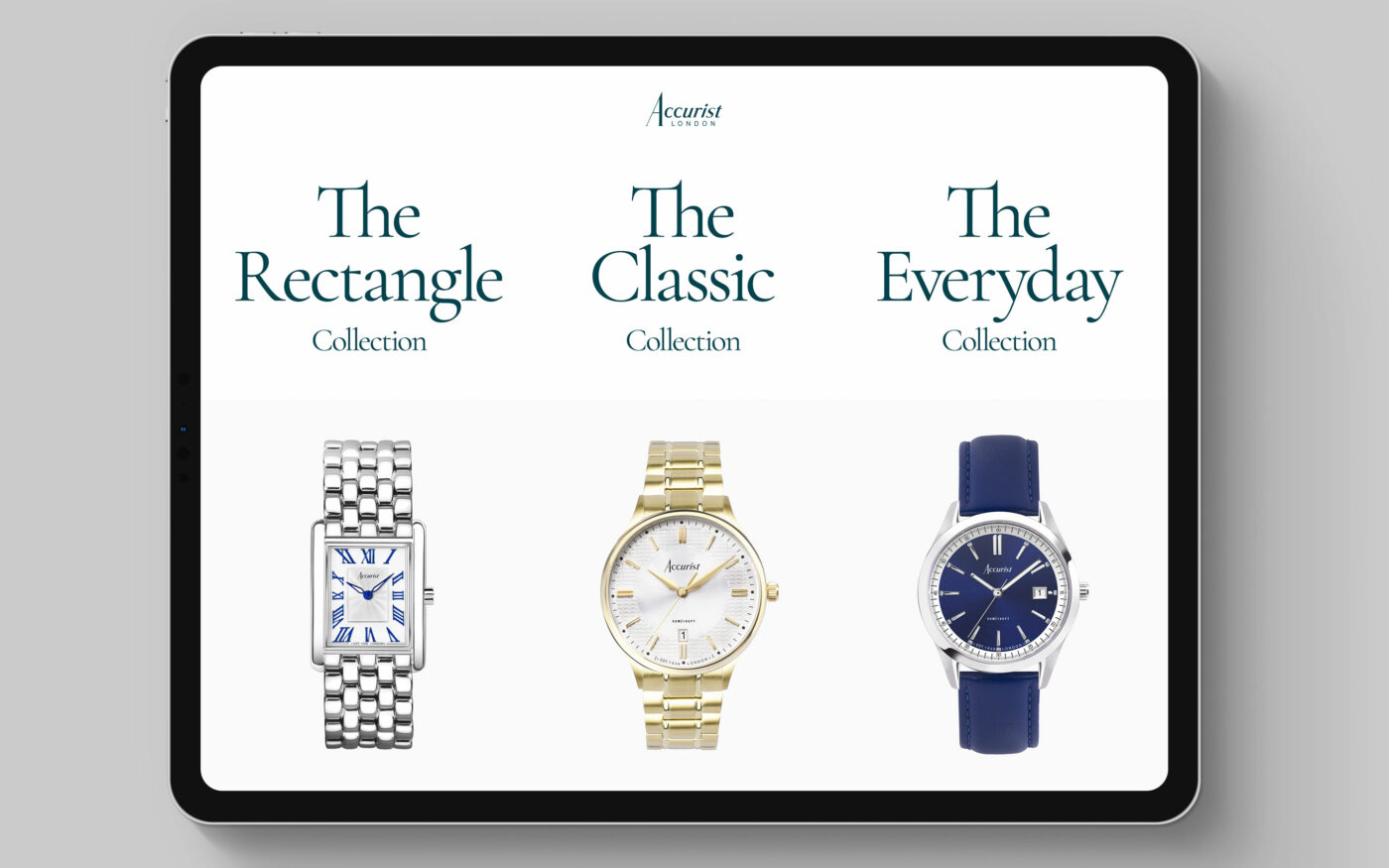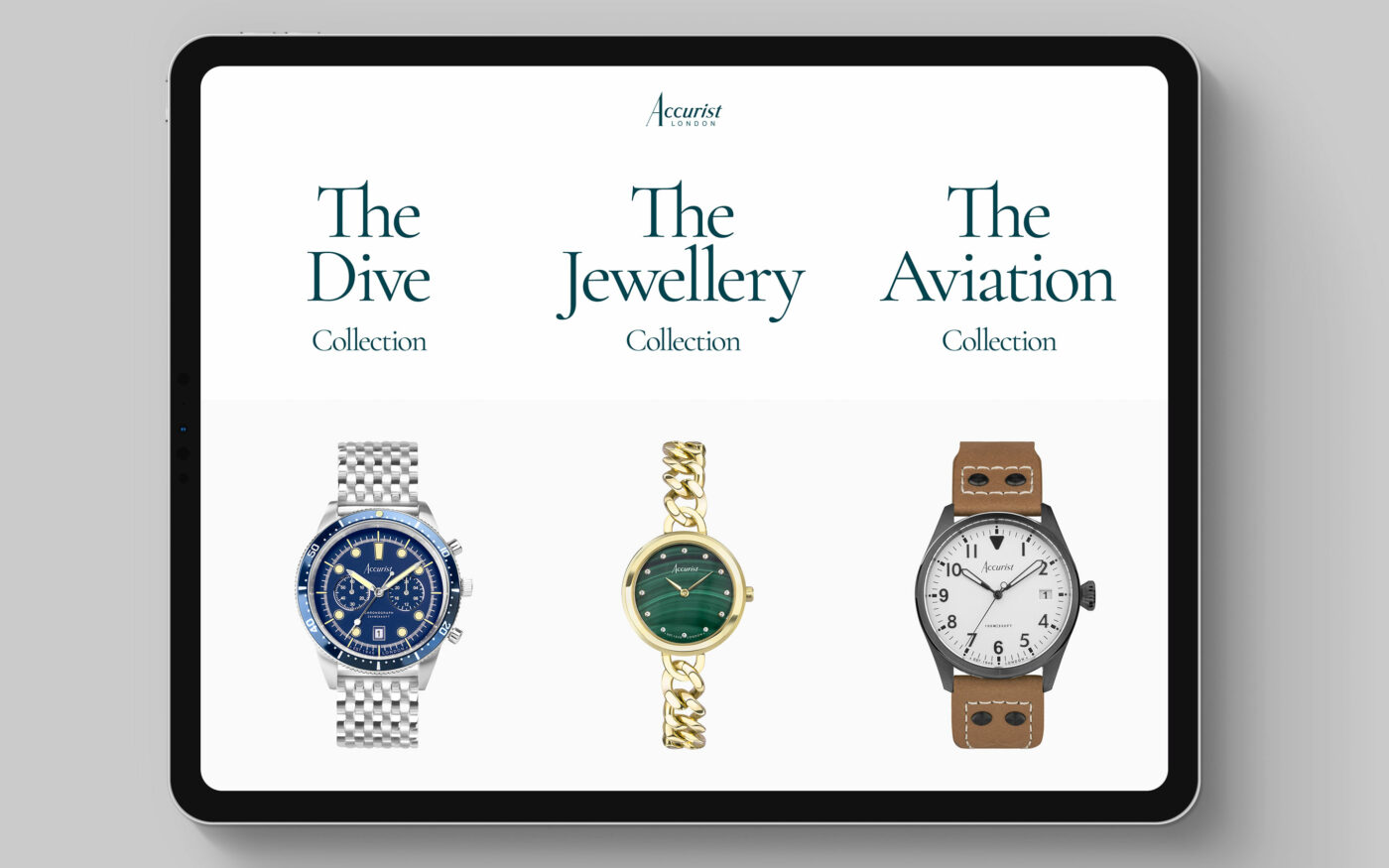 Creating a suite of product names for a revered British watch brand.
Accurist is one of the UK's most respected watch brands. Established in 1946 in London's Clerkenwell district, the company has created some of Britain's most loved watches. And who can forget that it was the official sponsor of British Telecom's Speaking Clock spanning two decades.
Following a strategic review, the company wanted to re-launch its watch collection and needed help in creating names for the watches. They turned to Fabrik to help.
We started by listening and getting up to speed with the internal discussions the Accurist team had. Our discovery process set a clear path for the brief, including defining all the key parameters for the approach. We needed to come up with some new ideas to challenge the client's thinking, to find themes that conveyed heritage, luxury and the traditional British values for the brand.
Over-arching theme ideas included using famous London clocks, British inventors and names linked closely to the Accurist brand, such as Clerkenwell street names. These were balanced against some descriptive names that were inspired by the characteristics of the watch.
Our team worked closely with Accurist to rationalise and develop the naming collection, including carrying out extensive due diligence checks to ensure the names were available in the space.
The collections launched in 2022, helping to ensure the brand is fit for the next 75 years.
Tell us about you We dig deep to discover tangible benefits at your brand's heart. We then use insights and ideas to build your brand and shape your reputation. But we always start with a simple question: what do you need?