Mac vs. PC for graphic design: Which is best?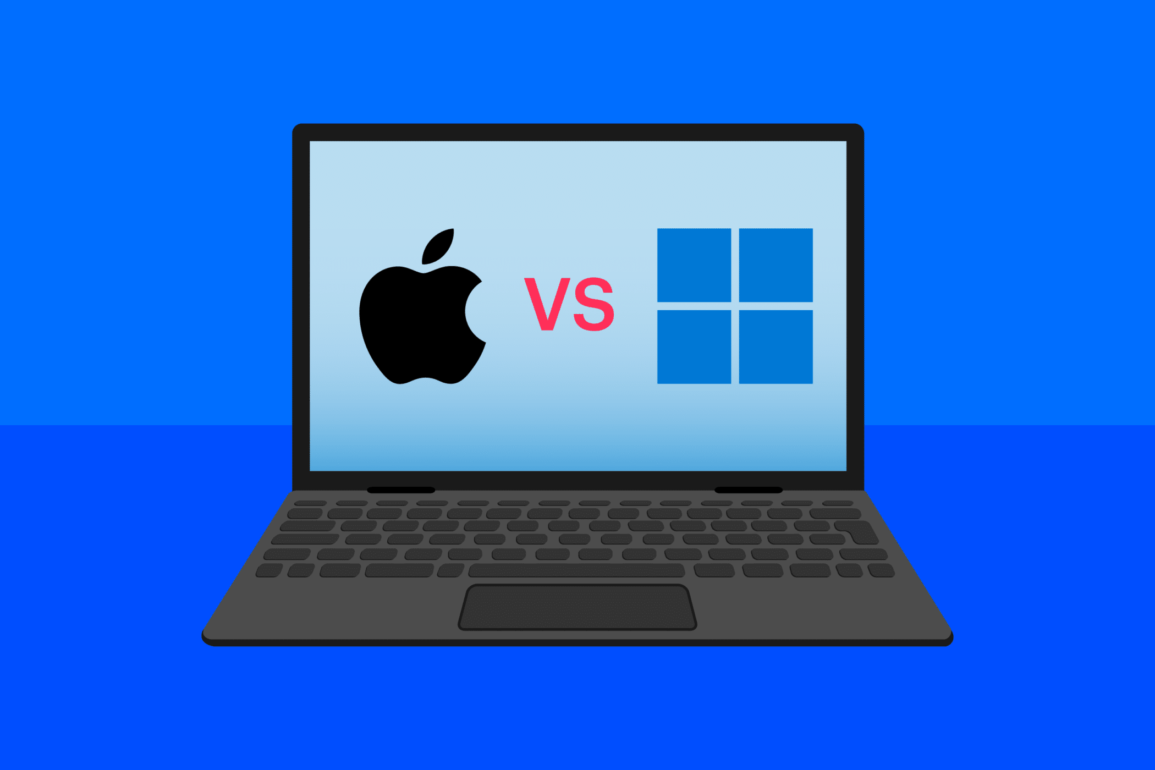 If shopping for a new computer, look at Mac vs. PC for graphic design comparisons. It's sometimes difficult to know which device you should go for, especially when you'll find a wide selection of computer operating systems besides macOS.
For a lot of recent history, creatives – particularly graphic designers – saw Macs as the golden standard for computers they should use. In truth, several factors contribute to this. Graphic designers have an eye for things that look good, and Macs… well… look good.
Beyond the aesthetics, however, Apple has provided a sense of community that sometimes lacks elsewhere. Their devices are seen as more fun and free-flowing than many other computers that corporate companies use.
However, it's not always so clear-cut that you should go for a Mac. Some users might not like the operating system, and others might find a different PC easier to use. Whether you're researching Windows for graphic design, Macintosh for graphic design, or something else, we've got you covered.
Keep reading to discover our in-depth PC vs. Mac for graphic design comparison.
Are Macs better than PC for graphic design?
Answering whether PCs are superior to Macs for graphic design is difficult as there are many things to consider. We've divided this section into multiple subsections to make things easier for you.
Graphic design software available
When choosing a Mac or PC for graphic design, your main priority should be ensuring you can perform your tasks. The good news is that for both macOS and non-macOS devices, you'll find a wide selection of tools available for download.
Adobe InDesign is available on both Mac and Windows, and the same is true for other Adobe Creative Cloud apps – such as Photoshop and Illustrator. Similarly, Affinity Publisher is also available on macOS and Windows.
Besides the software you need to do your job, plenty of apps will help you keep organized on Windows and Mac. Notion has apps for both, and you can use this tool to track your long-term goals. On top of that, you can use note-taking tools like Evernote on Windows and Mac.
If you use ChromeOS or Linux PCs, you'll likely find that your availability is more limited. But for Windows and macOS, we'd say that this section ends in a draw.
Software updates
Over time, the software on your computer will need to be updated. And when looking at Mac vs. PC for graphic design, this is a crucial area to consider.
Outdated software can result in your device not performing at its optimal level and might also open the door to cybersecurity threats; we'll talk more about that later.
Every year, Apple releases a big macOS software update. With each of these, you usually get various new features. Moreover, you can sometimes get new apps like Freeform, which came out on macOS Ventura 13.1.
Apple also releases smaller macOS updates throughout the year, and these are designed to help keep your computer running at an optimal level. If you buy a Mac, you'll also receive new macOS software updates for the long run, so you don't necessarily need the latest model.
Windows also releases software updates, but its bigger versions are often many years apart. For example, Windows 10 was released in 2015 – but Windows 11 only came out in 2021. However, with Windows 12 expected to make it to our screens in 2024, we might see more frequent major updates in the future.
One thing worth noting is that Microsoft does release new smaller patches and updates every month. But despite this, Apple is still better at software updates.
Security
Keeping your computer secure is crucial, especially if you're a freelance graphic designer. Breaches and hacks can leak sensitive information, and malware can cause your device to stop performing as it should.
Macs aren't foolproof, but they have many built-in security features. For example, your device can stop apps from being installed if they're known to have malware or other nasties.
Windows computers have become much more secure in recent years, and as mentioned earlier, Microsoft also releases regular security updates. Apple does the same; we'd say that Macs are the better option when talking about other security features.
External hard drives
As a graphic designer, you'll probably work with files that take up a lot of space. And with that in mind, it's unlikely that you want to save everything on your computer. You can use cloud software, but it's always good to have your work backed up on an external hard drive as well.
Many Windows computers still have USB-A ports, and many also have USB-C options. While the world is moving toward USB-C, many people still have the former – and knowing that you don't need to purchase an adapter to use these is always nice.
Older Macs have USB-A ports, but the newer ones only have USB-C. As a result, if you purchase a newer macOS device, you'll need to get an adapter, which will add an extra fee to everything.
For this category, we'd put Windows as the winner.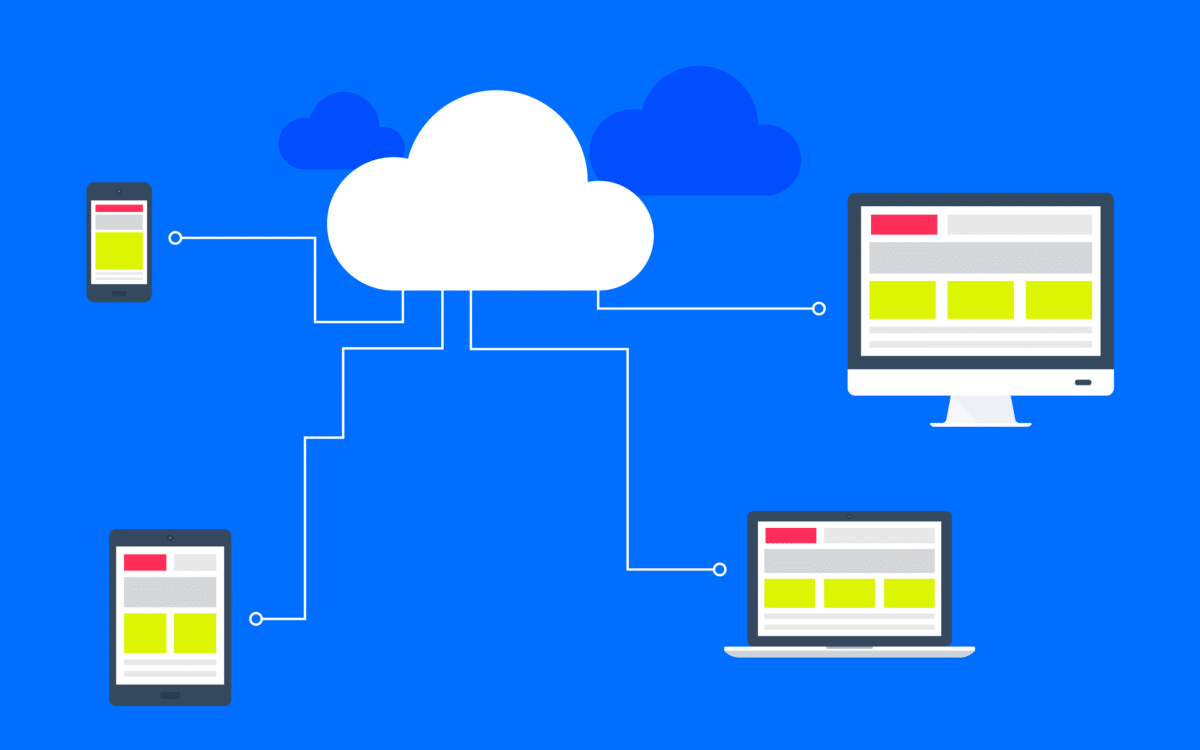 Continuity across different devices
These days, graphic designers can perform their work from almost anywhere in the world. So, when looking at Mac vs. PC for graphic design, device continuity is a smart thing to research – especially if you don't just want to work on your computer.
If you buy a Mac, continuing your work on different Apple devices is pretty simple. Many of the newer iPads, especially the iPad Pro, are almost as good as computers – and you can perform multiple tasks on them. Once you've signed in with the same Apple ID, you can continue where you left off on your Mac.
You can also connect your Mac with your iPhone and Apple Watch. However, sharing things is a little trickier if you don't have an Apple device – though you can use tools like Adobe Creative Cloud to continue working in different places.
If you have a different operating system, your options depend on what you choose. Some Windows computers function as hybrids between tablets and computers, so you can continue performing any tasks you need as and when you feel it is necessary.
You can also use tools like OneDrive to work in different places. Macs are better for cross-device continuity, but Windows deserves a little more credit than it gets in this area.
Why do designers prefer Mac over PC?
Why do graphic designers use Macs?
While some graphic designers use non-Apple computers, many of them prefer Mac. Graphic designers use macOS for several reasons – and below, we'll outline some of the biggest ones.
Usage across different Apple devices
As mentioned earlier in the previous section, Apple makes it incredibly easy to move around its ecosystem. Graphic designers that enjoy using their Mac for work aren't always tied to their devices; they can continue their projects on different Apple computers and iPads if necessary.
Screen resolution
While other PCs vary dramatically in screen resolution, you know that you'll get excellent quality when you choose an Apple computer. Graphic designers must have a screen that makes it easy to decide whether their work still requires extra attention, and Macs cater perfectly to that.
Besides things looking high-definition on Mac computers, the colors also look great. Moreover, if things seem a little strange in the beginning, macOS users will find a wide selection of customization options for their displays.
User-friendliness
When you purchase a computer for work, you'll probably want to spend most of your time worrying about work and not needing to learn how to operate your computer. And while other devices can be pretty simple to navigate, it's a guarantee that you get user-friendliness when you use a Mac.
Macs don't take a long time to learn, and everything is laid out in a way that's easy to understand. On top of that, you'll have no problems changing different settings and layouts if you want something that better fits your needs.
The community feel
Arguably the biggest reason many graphic designers choose Macs over other computers is because of the feeling of belonging they get. Many graphic designers are unique people that don't typically fit the mold of most ordinary people in society. And as a result, it can be difficult for others to understand them.
Apple has long stood for individuality, not needing to fit in, and disrupting where it feels that doing so is necessary. All of these appeal to graphic designers, and it's an excellent way for them to find a like-minded community.
By owning a Mac, many graphic designers feel like they're a member of an exclusive club. Even if you look at some of Apple's marketing copy for its products, it'll refer to how its devices can help creators be more efficient with their workflows.
Longevity
Whether you use your computer for work or personal use doesn't matter. The last thing anybody wants to do is replace their device every few years. Yes, you'll find non-Apple computers that last a long time – but you know exactly what you're getting with a Mac.
If you purchase a Mac on its release day, you'll receive the latest software updates for the foreseeable future. On top of that, Macs are quite resilient – as long as you don't do anything stupid, like spill water on them.
Macs should easily last you longer than three years, and you can even keep your device for five years and beyond if you treat it exceptionally well.
Productivity tools
This one might seem a little weird to include in a Mac vs. PC for graphic design article, but it should make sense once we talk more about it. When performing your work, limiting distractions is crucial – and while some of it will come down to your personal discipline, having tools available is a good idea.
Macs have several features that can help you stay on track. For example, you can activate "Do Not Disturb" to limit notifications while you work. On top of that, you can set app limits and Downtime for those periods when you want to restrict access to specific tools that might hinder your concentration.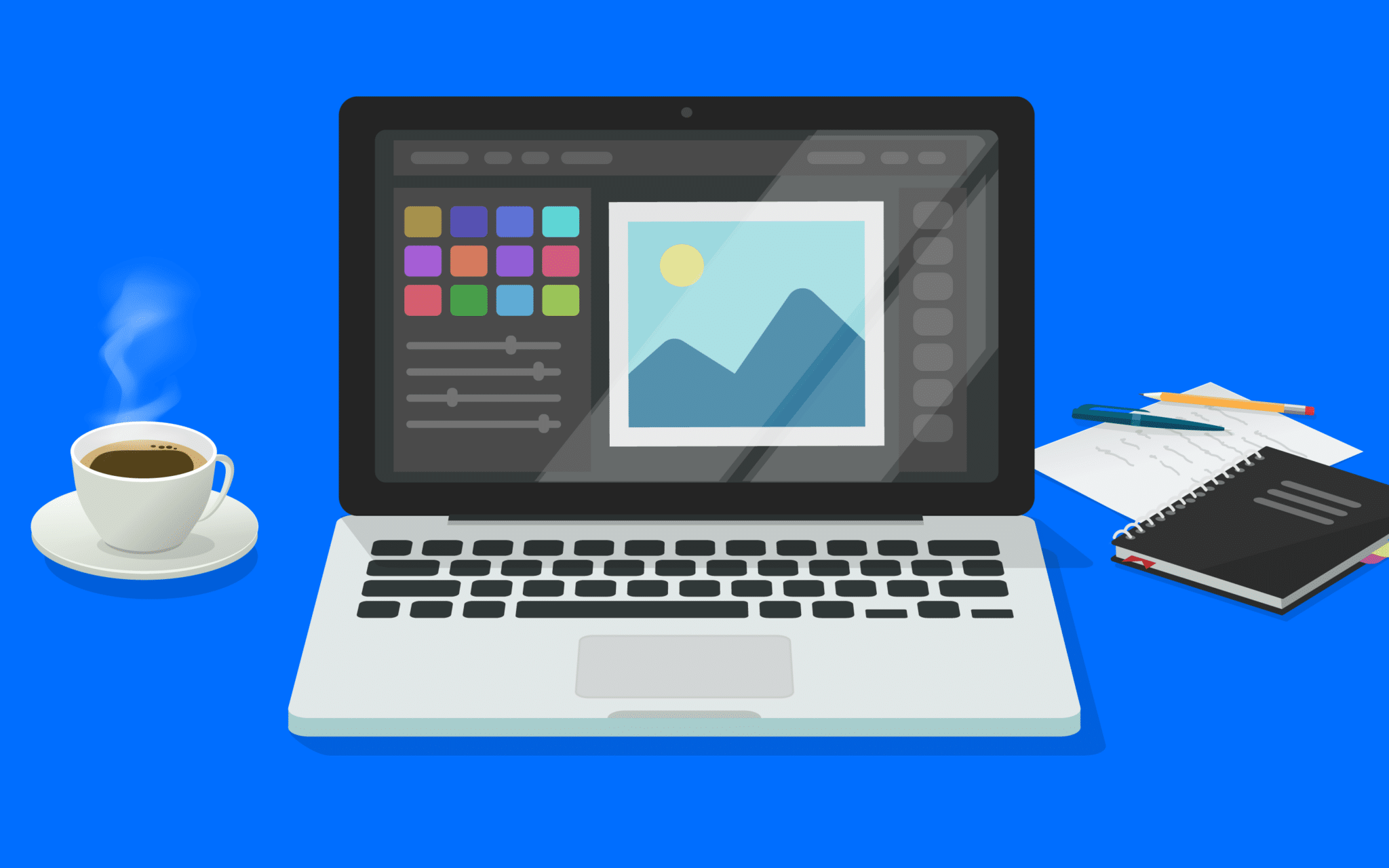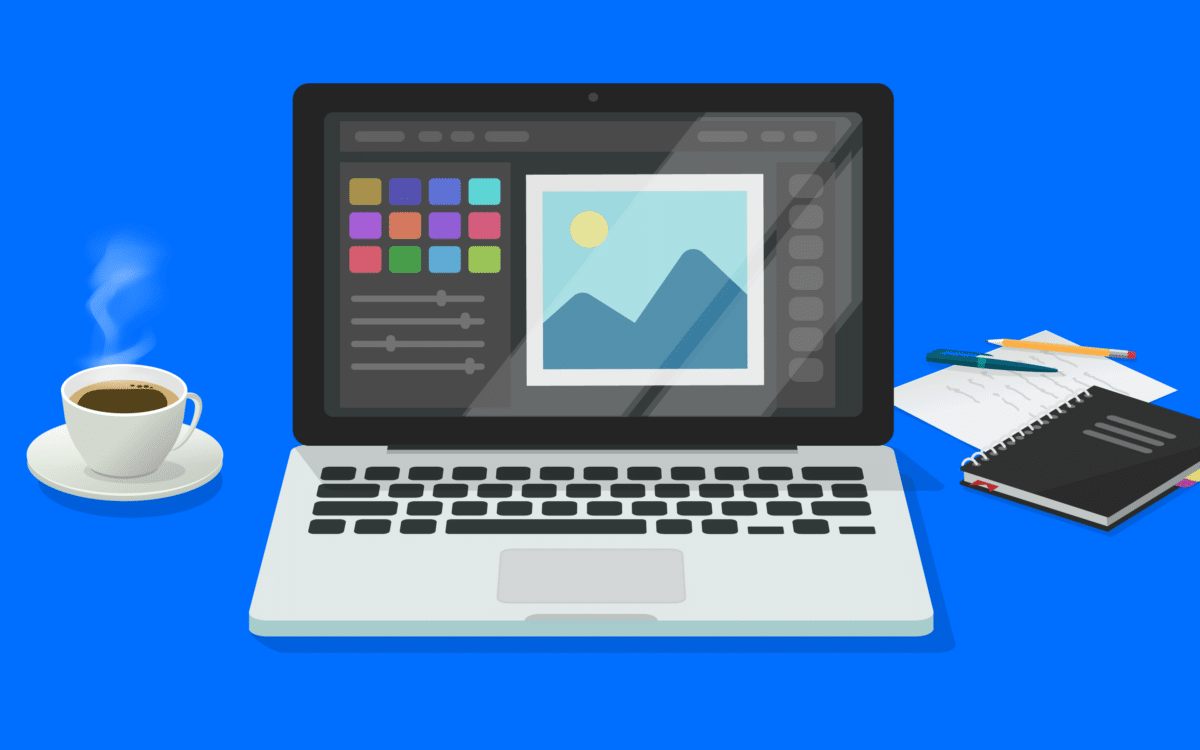 Is macOS or Windows better for graphic design?
If we look at things from a computer perspective, it's important to remember that several computers run on Windows.
Some of these are at higher price points, whereas others are on the less expensive side. As such, a significant disparity exists between how each device performs – much of this depends on the manufacturer.
From an overall standpoint, Mac computers are probably better for graphic design. Even the lower options still perform well, and you'll gain access to all the valuable tools you need to complete your job.
Which is the best operating system for graphic design?
Operating systems differ from hardware, so we've included it in a separate section. But again, we would argue that macOS is the best operating system for graphic designers.
When using a computer running on this system, you shouldn't have issues with your performance – allowing you to work efficiently.
Many of the main graphic design programs also optimize their services for macOS, meaning that you'll be able to gain access to everything you need. Moreover, you can continue your work on other Apple devices if necessary.
PC or Mac for graphic design: Which will you choose?
It would be best to consider several factors when choosing Mac vs. PC for graphic design.
Performance is a critical talking point, and you should ensure you can use all the programs you need access to when picking up your computer. It's also a good idea to think about user-friendliness and whether you will need to buy adapters for your external hard drives.
While many graphic designers prefer Macs, you don't need to use one if you don't want to. However, we think that these are the best option for you; they look good and perform well. Moreover, you won't need to upgrade your devices so often if you purchase a new one.
If you want to make your laptop last longer, you can do a few things – regardless of your device. This article provides the most valuable tips to ensure your device doesn't need replacing quickly.
Fabrik: A branding agency for our times.