Law firm naming rules: The ultimate guide on how to name a law firm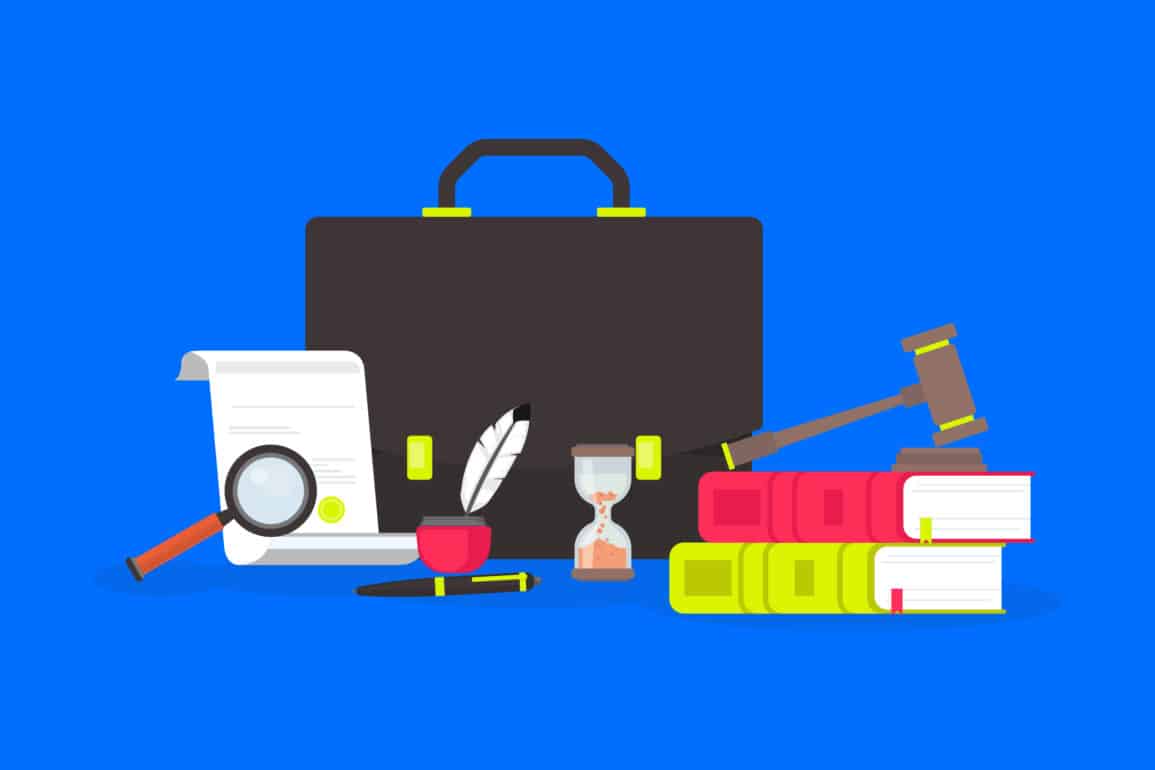 Figuring out how to name a law firm is a complex process. There are a number of strict law firm naming rules to follow, making this process a little more convoluted than most naming tasks.
At the same time, you've still got the numerous challenges associated with successful naming to think about, from ensuring you have a positive first impression, to avoiding existing trademarks.
Your law firm may be more than just a name, but the title you choose when building your brand could easily make or break your chances of success. When searching for someone to represent them in times of trouble, clients look to names as a way of determining how trustworthy you are.
The right company name can instantly provide peace of mind, improve your reputation, and convince your clients you can offer the service they need. The wrong choice, on the other hand, could immediately send clients running in the opposite direction.
Let's get to grips with the most important law firm naming rules.
Law firm naming rules: An introduction
As mentioned above, there are certain rules and guidelines in place when it comes to naming a law firm. You can't simply name your law firm "Perfect Lawyers", as this could be deemed misleading.
The American Bar Association (ABA) implemented a set of rules for professional conduct for law firms which includes naming restrictions.
Though the official documentation about these rules has been removed from the ABA's code of conduct, many states and locations still implement the same guidelines.
Ultimately, the guidelines dictate the following:
You may not falsely indicate a partnership with another firm or lawyer.
You may not use a name which refers to a lawyer in public office.
You must identify which lawyers are allowed to practice in each jurisdiction.
You must ensure your name does not sound like a government agency or charitable group.
Essentially, when you're figuring out how to name a law firm successfully, you'll need to make sure the title you choose isn't misleading in any way.
Although all companies should be doing at least some due diligence when naming their company, you'll need to do extra research to determine the jurisdiction laws in your state, and what law firm naming rules apply to you.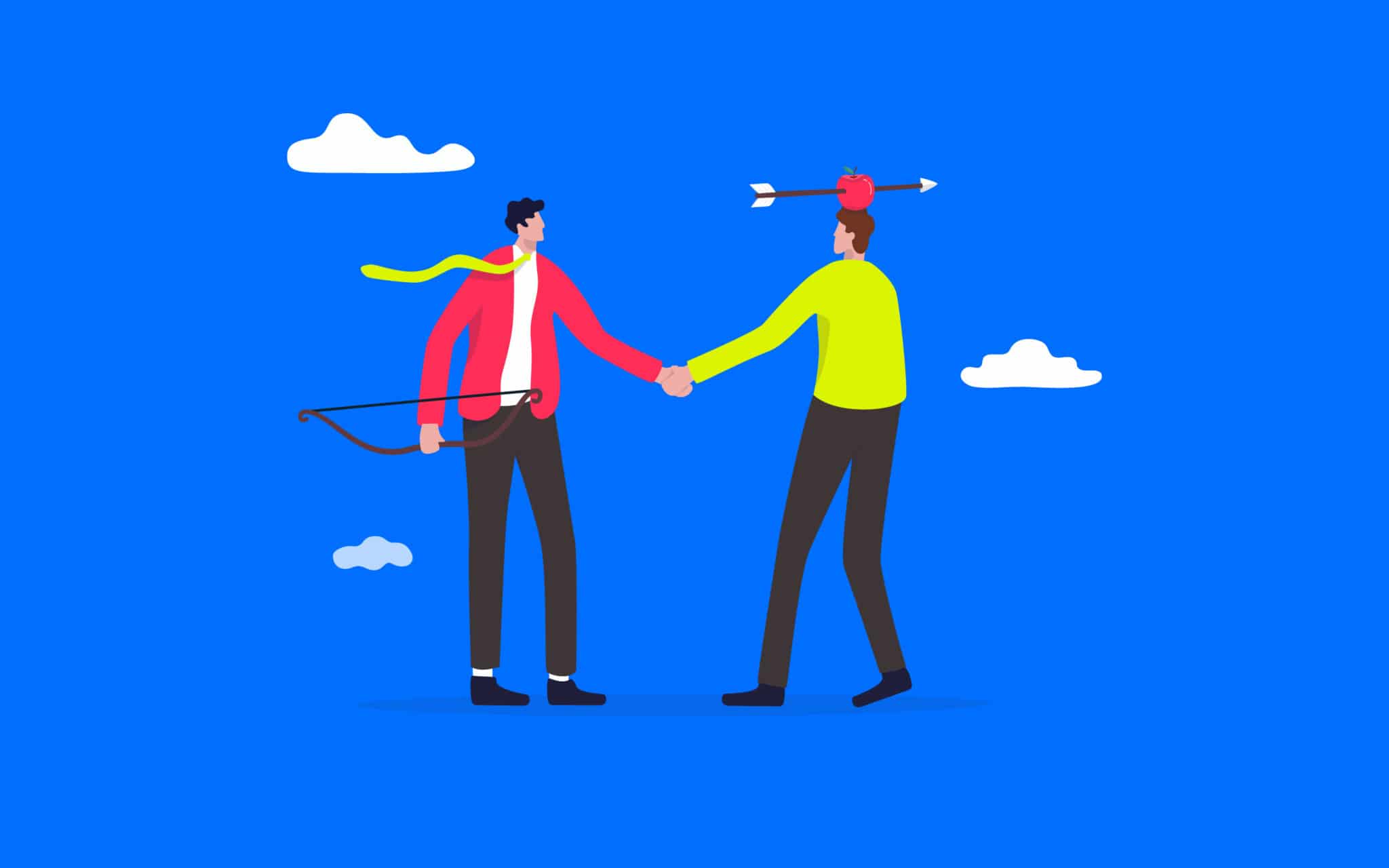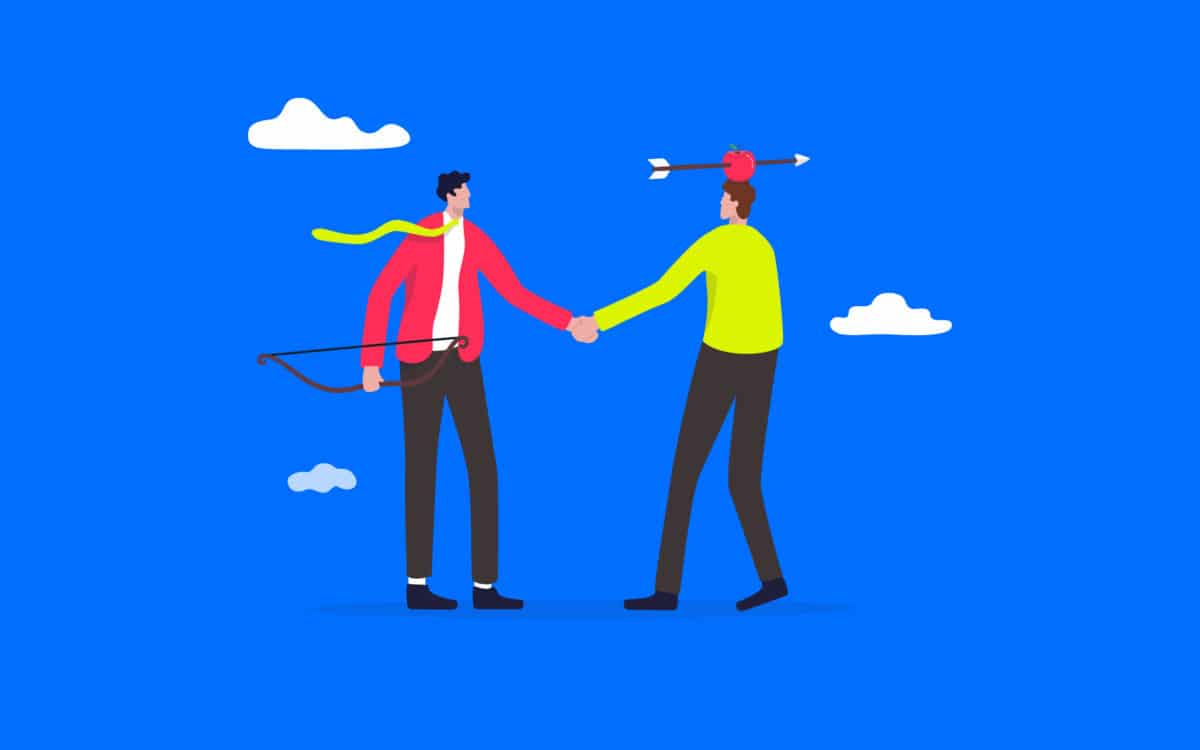 How to name your law firm: Key points
Although it's important to follow the legal guidelines in place for law firms when choosing the ideal name, it's also worth remembering you need to make the right impact with your title.
Although the exact nature of your law firm's name will depend on a number of factors, you should be able to convey the following:
Reputation
People are generally looking for law firms with a positive reputation. Using terms like "Gold Standard" can be an excellent way to demonstrate the credibility of your company.
In some cases, using the name of a lawyer with a positive reputation in your own company name can be an option too.
Success
When someone hires a law firm they want to know they'll have the best possible chances of success in their case. Using positive language to indicate you can deliver the "win" your client is looking for is helpful.
Terms like "victory" or "triumph" will usually deliver positive connotations.
Trustworthiness
A good name should always put your client at ease. It's your first opportunity to present yourself to potential clients, and let them know you're going to put their best interests first.
There are a number of ways to convey trustworthiness in a name, from using your own last name, to using specific terms like "LTD" to demonstrate heritage.
How to come up with a law firm name
The naming process for any company is often far more complex than people realize. For a law firm, you'll need to begin by examining the legislation and regulations present in your state relating to names.
It's crucial to take your time to do this research, as otherwise you could end up having to change your name the minute you've established it.
Some additional points you can consider when determining how to name your law firm include:
1. Implementing last names
It's fair to say some of the biggest law firms in the world use the last names of some of their most prestigious lawyers in their titles. The world's biggest law firm, Kirkland & Ellis, is an excellent example of this.
In some states, it's actually a requirement for you to use your own names, because other titles might be considered confusing or misleading by your clients.
When implementing last names, make sure you consider which titles you want to use carefully. Who is responsible for leading your business?
2. Add your practice area
In most cases, adding geographical elements to a name isn't the best practice as it can restrict your growth in a global landscape. However, as a law firm, you're only going to be able to practice in a specific area, so it's easier to add this information to your name.
Mentioning your practice area can be a good way to let your clients know you're local.
3. Provide clarity
Your clients need to know straight away exactly what kind of company they're dealing with when looking at your company's name. With this in mind, it's worth considering with a defining term like "Legal" or "Law" might add something extra to your moniker.
This will also help to distinguish your title from accounting and consulting firms which typically use the same naming conventions.
4. Showcase your business size
You may have noticed a handful of law firms in your area using certain terms which help to establish the size and scope of their organization. Terms like "Group", "Firm", or "and Co." can give your organisation a sense of scale.
The important thing to remember if you shouldn't be using these terms if you're the only lawyer practicing in your firm, as this can be misleading.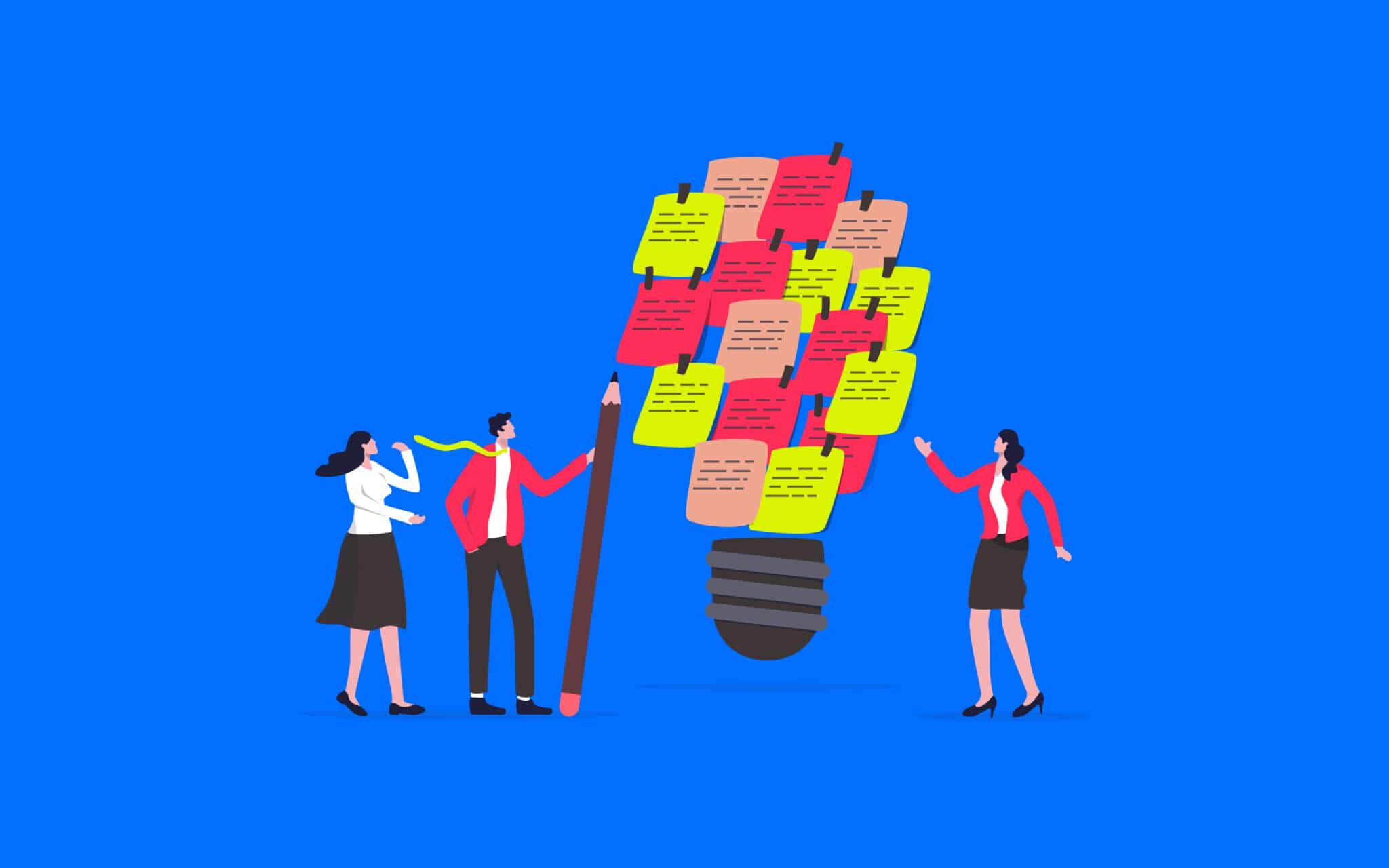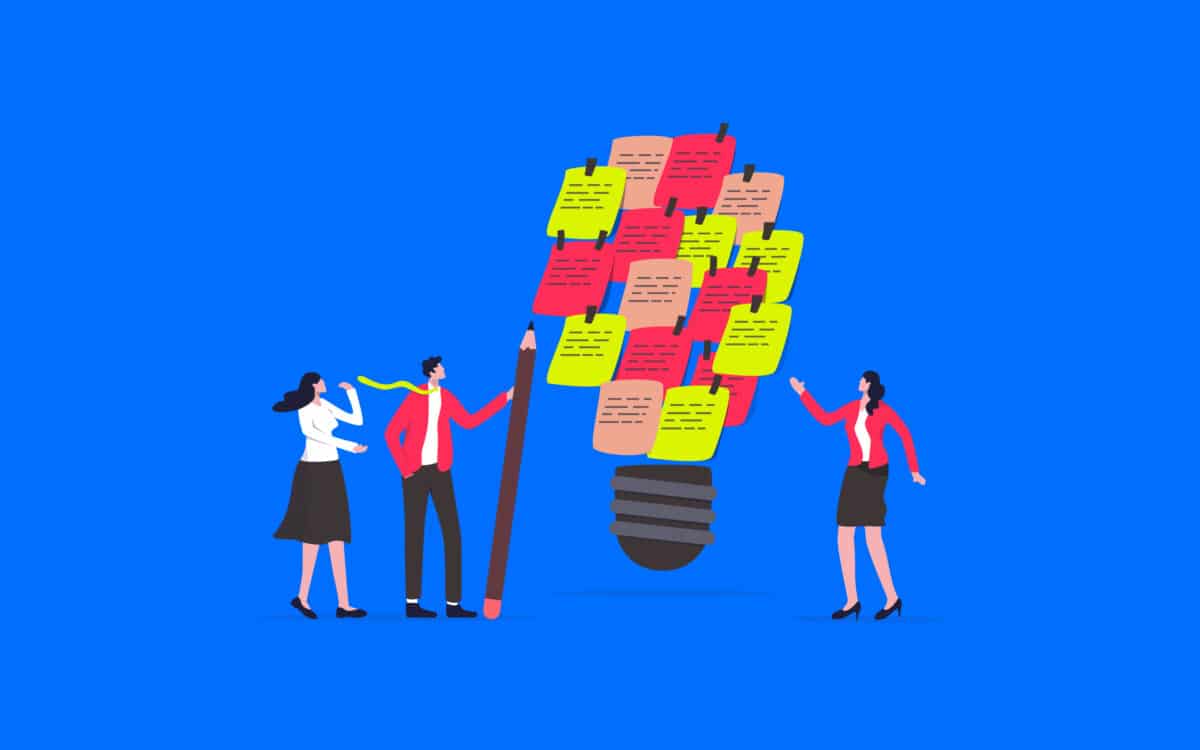 How to come up with a good name for your law firm
Figuring out how to name a law firm successfully takes time and focus. You can't rush the process. Once you've examined the law firm naming rules in your jurisdiction, and you know exactly what you're allowed to do with your title, you can begin exploring your options.
To begin, it's worth taking some time to take a wider look at your market. Consider the other legal entities you're going to be competing with in your industry, and what kind of naming strategies they're using.
It's also important to understand your target audience, and the sorts of preferences they might have for different names.
Once you've done your research:
Start brainstorming
The brainstorming process is a common part of any naming strategy, and it's a good way to come up with a handful of good names for a law firm to choose from. The most important thing to remember during this initial stage is not to edit yourself too much.
The key to a successful brainstorming process is to collect and note down as many different ideas as possible, as quickly as you can. Only after you've completely run out of potential ideas should you go back and remove the ones you've decided you don't like.
Refine your options
Following your brainstorming session, which can include getting input from multiple members of your team, start narrowing down your options. Consider splitting the names you've got into a section of categories for "yes", "maybe" and "no".
From there, think about how your name might be perceived in a range of different environments, and cut out anything which may be misleading or confusing. It's worth double checking the clarity of every name, and ensuring the titles follow the regulations in your company.
If you already have some great clients lined up for your law firm, you could even consider asking them what their preferences are.
Check availability
Any good naming process requires a careful evaluation of the availability of your moniker. When figuring out how to name a law firm, make sure you set aside time to check whether a similar name is already trademarked, and whether the domain name for your business is available.
You can use domain hosting companies online to check the availability of a name, like HostGator or GoDaddy, and check the trademark registers in your state.
Checking availability for your domain name isn't just good due diligence; it's also a good way to see what your title will look like as an URL. You may decide certain names are too long, complex, or difficult to spell.
Look into trademarking
As a legal firm, you're probably aware of just how important having the right legal protection can be. While trademarking your name won't always be necessary, it could be a good option if you're using a brand name outside of your own surnames.
Trademarking prevents other companies from choosing a title in the future deemed too close in similarity to your own name. The trademarking process is usually relatively straightforward, although you may need to pay a fee.
Consider expert assistance
The complexity of naming a law firm can be overwhelming for business leaders, particularly when you're dealing with the multitude of other tasks involved in getting your business up and running.
If you don't have a lot of time, and you're struggling to find an effective title, it might be a good idea to get some extra help.
A professional consultant with expertise in the naming landscape can help you develop a law firm name capable of making the right impression on your audience.
Law firm name ideas: Personal name or brand?
As mentioned above, one of the most common options for anyone naming a law firm, is to simply use the last names of the people at the head of the company. There are dozens of examples of this in the legal field, from Sidley Austin to Baker McKensie, and Latham & Watkins.
In general, naming your company after yourself can be a tricky business. However, for law firms, it's often one of the best choices. It can be wonderfully rewarding to literally create a plaque or business card with your own name front and center.
Aside from the pride associated with an eponymous name, there are also a host of other benefits to consider.
First, you can improve your chances of adhering to a number of law firm naming rules in different states, as you don't have to worry about your title being misleading.
Secondly, you immediately give your company a face and a human entity.
When dealing with something as complex as law, many clients will prefer to work directly with a person they can trust, rather than a faceless corporation.
If you build a personal brand as someone who is well-respected in your community and often associated with success, then you'll be more likely to generate positive results from clients.
Naming a law company after the partners in the firm is a relatively straightforward and convenient process, but it has some downsides too, such as:
No distinct message
Until you've built an identity for yourself as someone who is trustworthy and reliable, your personal name won't send any specific message to your audience.
There are no positive connotation or strong words to immediately inspire a sense of comfort or confidence in your clients.
Issues with logo design
Depending on the size of your name or your partners' name, it can be complex to create a logo which looks modern and appealing when using your own title.
You may also struggle with things like letterheads and signatures, as well as choosing a memorable domain name for your company.
Lack of scalability
While you might start your business with just yourself and a partner, if you're looking to grow, there's a risk your name can become increasingly complex. Just look at the law firm Fried, Frank, Harris, Shriver & Jacobson.
The more names your clients have to remember, the more complex your title becomes.
Poor stability
In a similar vein, if someone from your law firm decides to jump ship and join a different company, and their name is still in your title, you'll need to transform your moniker all over again.
While it is possible to invest in a rebrand and switch to a new name, doing this will derail your company and cause a loss of brand equity and recognition.
Online issues
Aside from making it a little harder to choose the perfect domain name (as various titles can blend together to make a meaningless word), using your own name as a company name can be bad for search.
You're unable to add any keywords to your title which would otherwise help customers to find you.
Difficult to remember
Although certain names such as "Clyde & Co" are easy to remember, more complex human titles can be a lot more difficult for your users to keep track of.
You might find people are constantly misremembering or misspelling your name, which means you end up losing out on clients who just can't find your company.
Finally, it's worth noting when you choose your own name as your company's name, you're pulling all the attention to an individual or series of people, rather than the firm itself. This means the focus on building your organization becomes more about personal branding than corporate branding.
While this won't necessarily be a problem for every company, it can be a serious issue if you don't want to be in the spotlight.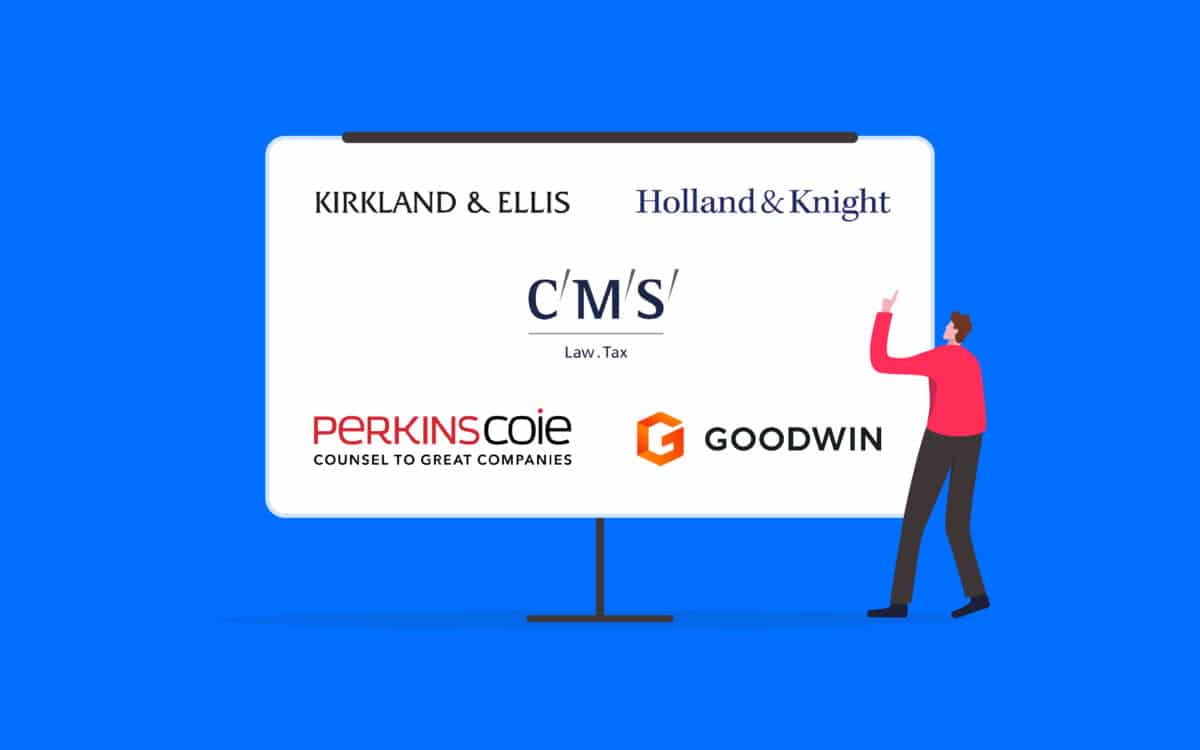 Law firm name examples
There are a number of excellent law firm name examples out there for people wondering how to name a law firm for the first time.
If you're looking for a little inspiration, it might be worth checking out the names of some of the biggest names in the world of law, such as:
Kirkland & Ellis: A simple name chosen for the lawyers Weymouth Kirkland and Howard Ellis. Notably, these individuals weren't always part of the Kirkland & Ellis LLP.
CMS: One of the few law firms in the world today to use an acronymic name, CMS is an international law firm which consists of a total of 18 independent offices.
Goodwin Procter LLP: Named after lawyers and Harvard classmates Joseph Procter and Robert Goodwin. This is another eponymous law firm name.
Holland & Knight: A firm which started as simply the "Holland" company, named after Spessard Holland, until Peter O. Knight joined the team.
Perkins Coie: Something of a mysterious law firm, the Perkins Coie company doesn't have any obvious history about where the title came from.
As you can see, many of the law firm names for the biggest companies in the world follow a similar strategy of using the founder's last name, or the name of the primary partners in the firm.
However, it is possible in some states and locations to choose a slightly different title, depending on the law firm naming rules in your region.
Choosing your law firm names
Figuring out how to name a law firm can be more complex than determining how you're going to name any other standard business.
While the naming process is never simple, the various law firm naming rules implemented from one state to the next can make the experience even more confusing.
Fortunately, there are still plenty of options available to law firms. Once you've double-checked the rules and regulations in your environment, you can begin to explore the potential titles suitable for your firm, even if this means naming your company after yourself.
Don't forget to do your due diligence, and consider trademarking your name once you've established it. You may also want to ensure the domain name you'd like and any social media handles are available before you settle on a name.
Fabrik: A naming agency for our times.

We've made our name famous by naming other businesses.
Get in touch if you have a company, product, or service that requires a unique name. Click below, and let's start a conversation today!