Labelled with love: How to start your own wine brand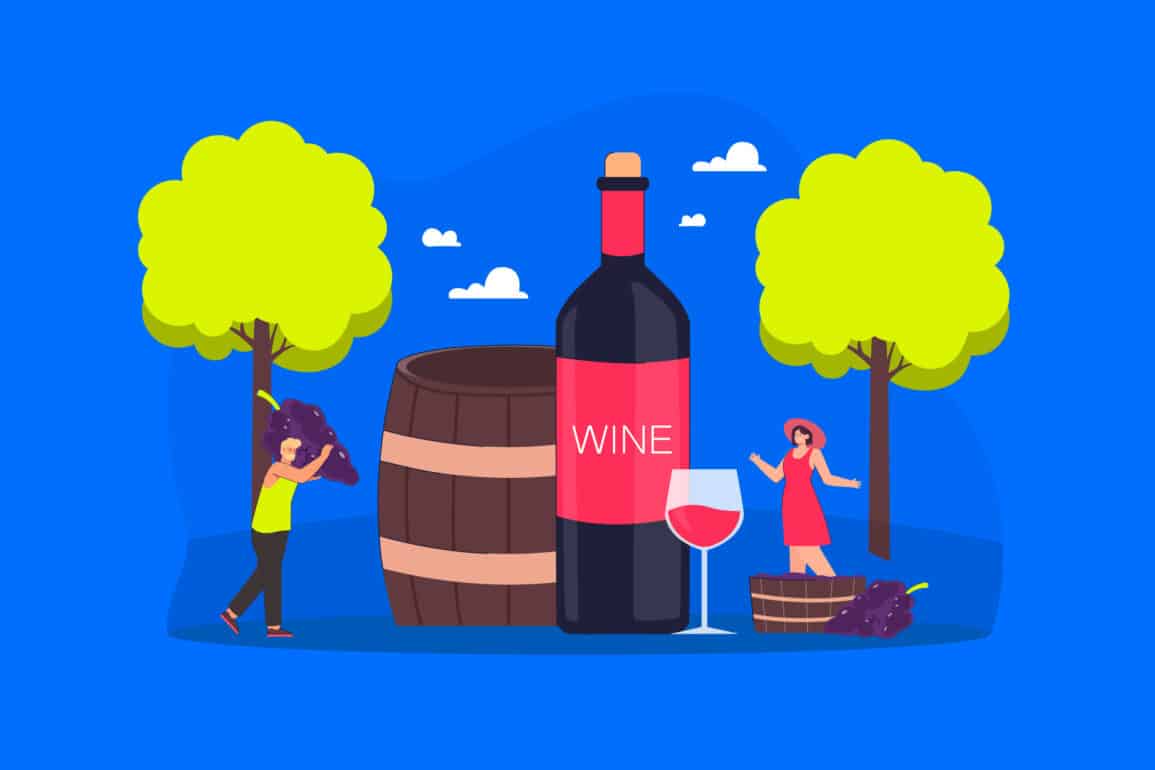 Learning how to start your own wine brand could be the perfect way to transform your love of wine into a lucrative earning opportunity. Wine is one of the most popular drinks in the world, with endless varieties to choose from, and a fantastic global audience.
According to recent studies, the wine market was valued at around $417 billion in 2020, and is expect to grow to a value of $685.99 billion by 2028.
With your own wine brand, you'll be able to appeal to a huge range of customers. Around 60% of Americans enjoy at least the occasional glass of wine. Plus, wine is particularly popular among younger generations, like millennials.
Learning how to create your own wine brand could be the start of an amazing business adventure. However, it's worth remembering this endeavor will take significant planning and work.
Not only do you need to define a business structure and determine how you're going to sell your wine, but you'll need to create a brand capable of separating your business from the competition.
Here's your guide to starting your own wine label…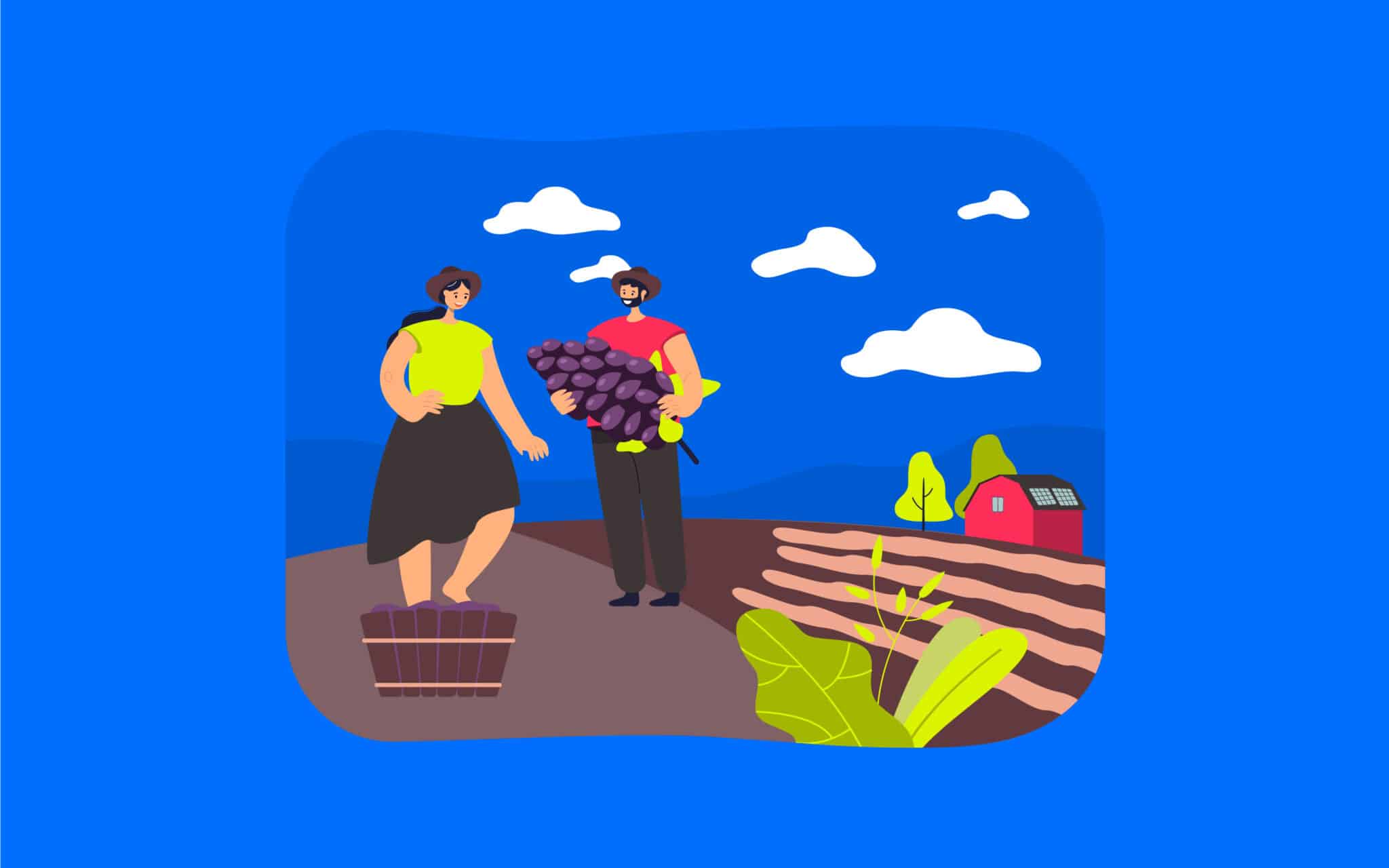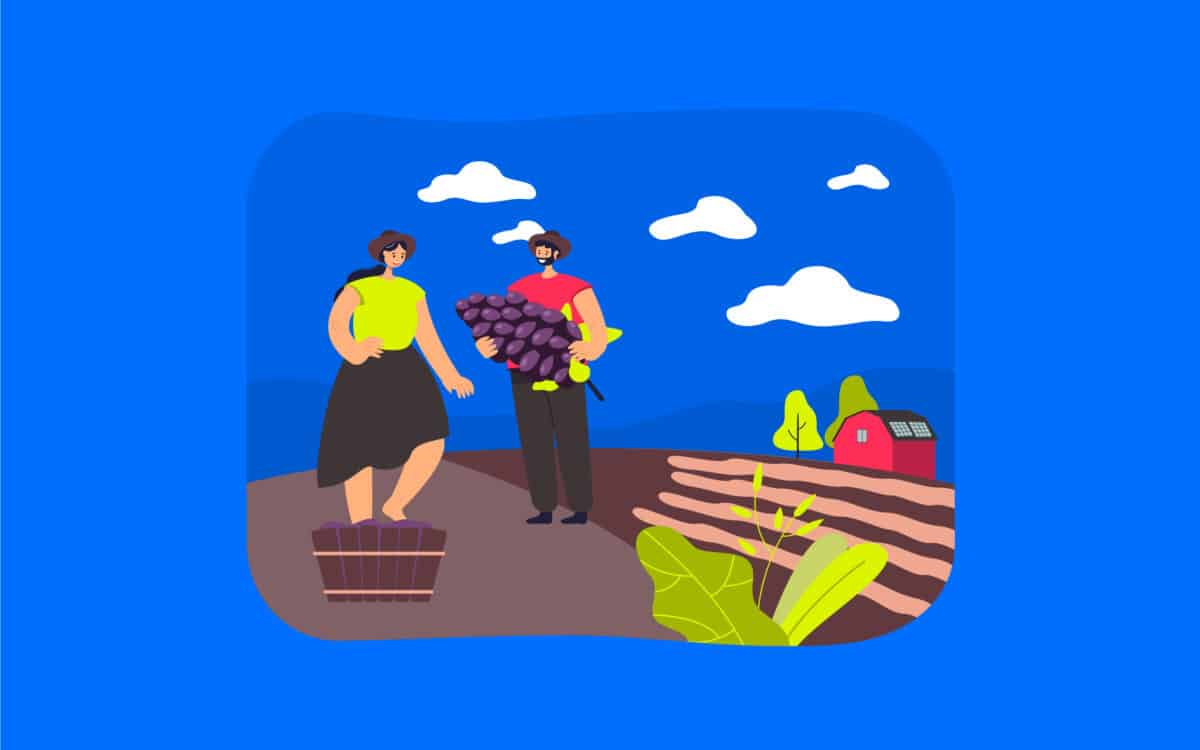 How to start a wine brand: Getting started
If you're wondering how to create your own wine brand, you're probably keen to jump into some of the most exciting parts of branding, like choosing grapes or labelling your bottles. However, before anything else, it's important to get the legal work out of the way.
The first thing you'll need to do is choose a "legal structure" for your business. There are a few different options to choose from, depending on what you plan to do with your company.
You may start with a "sole proprietorship". Which means you own and run the company yourself, and take full responsibility for it on a legal basis.
As your company grows, you can evolve to pursue options like a "LLC" or Limited Liability Company, which gives you more protection against legal issues. C Corps and S Corps are another option, but they do come with a lot more paperwork.
You can consider speaking to a business planning or tax expert about your options if you're not sure where to begin.
Once you've determined your business structure, you'll need to think about:
Laws and compliance
The wine business is a highly regulated industry. You'll need specific business licensing to prove you can safely sell wine to your customers. This means proving you can meet with health and safety standards, and acquiring a license to sell liquor.
The exact permits and legal documents you'll need will vary depending on a range of factors, so it's worth checking with your local state or country guidelines.
Your USP/niche
Finding a niche is essential for a wine business, because there are already so many competing brands on the market. Think about what's going to make your company different to other wine manufacturers.
Are you going to produce wine with entirely organic and sustainable ingredients? Are you focusing on grapes from a specific region? Do you want to target a certain audience, like wine connoisseurs?
Where you'll sell your wine
There are a few different options for where you can sell your wine too. The most common option today is to build a website where you can distribute your wine online.
However, you can also look into strategies like selling at farmer's markets, partnering with supermarkets and stores, or selling to other companies on a wholesale basis.
Some companies even set up subscription "wine clubs" for fans.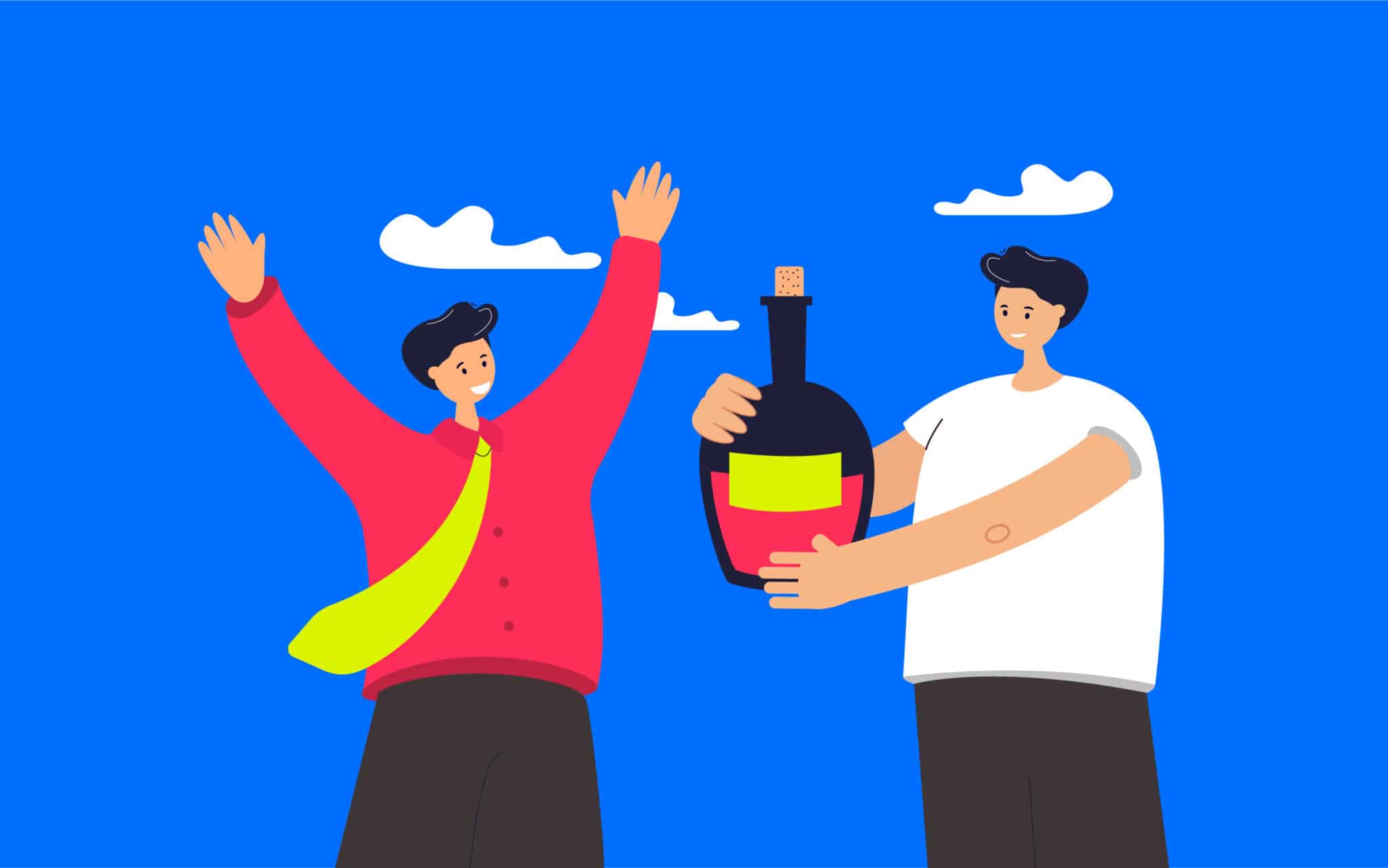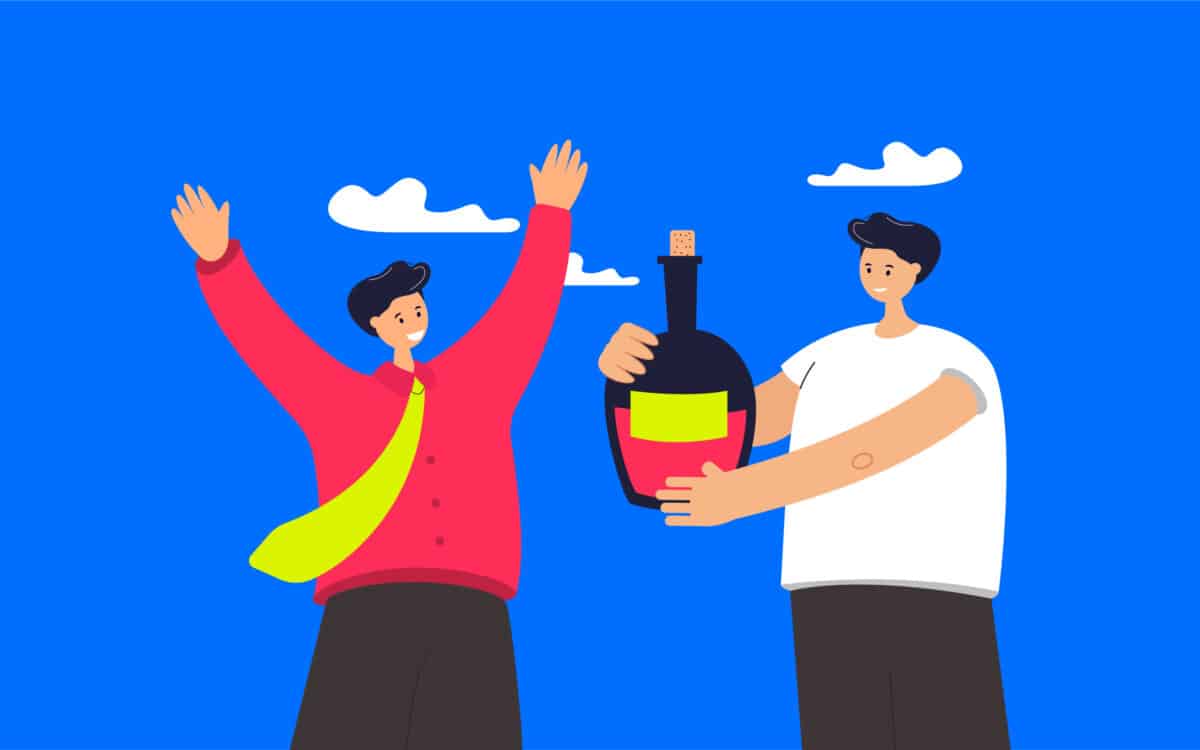 How can I make my own brand of wine?
One of the toughest parts of learning how to start your own wine brand is figuring out how you're going to make your own brand of wine. There are many different kinds of wine companies operating in different ways around the world.
One of the most "traditional" options is to open your own vineyard, which requires you to grow grapes, produce and bottle your own wine, and distribute your product using partners throughout your market area.
Having your own vineyard is an excellent way to give yourself more control over the wine making process. You can experiment with grapes, and tweak the production process however you like. Plus, you're guaranteed to produce something completely unique.
However, there's a lot of work involved in running a vineyard, and a significant amount of investment to think about.
One guide from Cornell University suggests it can take over 5 years of running a vineyard before you even begin to see a small profit. Though you might be able to charge higher prices for a unique wine eventually, you'll struggle to get started without a lot of cash to push into your business.
Outside of building your own vineyard, you can also consider:
Buying a winery
This is one of the most expensive ways to create your own wine brand, but it's also a lot faster and easier than owning a vineyard.
The work of creating a thriving company will already be done for you, so you really just need to run the company and focus on branding and marketing your business.
Partner with a wine maker
Finding an existing wine maker to partner with is an excellent way to reduce the costs of running your own wine business. You can work with a private label business, or a local vineyard to produce your products.
There's even an online "network" called the Beverage Trade Network where you can find partners.
Curate and sell existing wines
Alternatively, you can skip all the issues associated with making and labelling your own wine and simply purchase wines from existing businesses at a wholesale price. This could be a good option if you want to run an online store specifically for wine, or create a subscription package.
However, it won't allow you to place your own labels on your wine and beverages.
How do private label wine companies work?
Since creating a vineyard from scratch isn't a viable option for most would-be business owners, the second-best option for starting your own wine label is usually to go with a "private label" structure.
Private label wines don't require any wine producing tools or real estate. Instead, you'll simply work with existing wineries to source the drink you'll bottle with your own brand image.
With a private label wine, you won't get much control over the flavor of your wine, how it's created, or how the grapes are grown. However, you can still apply your own branding to your products, so it's a good way to separate yourself from the competition.
Private label wineries are also becoming increasingly common. According to some reports, private label wine sales account for around 10% of the total sales for wine in the US.
With a private label company, you partner with a winemaker (or a selection of different winemakers) to source your beverage in bulk. It's then up to you to apply your own label and distribute your drink.
Some private label companies will help with bottling and labelling your wine for you, though you'll still need to do the work of marketing and selling the wine yourself.
The biggest benefit of a private label wine is you don't need to commit to the initial expense of creating your own vineyard. Producing wine from scratch requires a lot of initial investment, and comes with various risks, including poor harvests and labor issues.
Other benefits include:
More flexibility
You can source different wines from various manufacturers based on the demand you see among your audience. This also makes it easier to expand your product portfolio over time, and increase your revenue.
Time to market
It's much quicker to create your wine and get it on shelves or delivered to customers when you partner with another manufacturer. You won't need to wait months for grapes to grow before you can start selling.
Workload
As mentioned above, there's a lot less work involved in ensuring your wine lives up to expectations when you're sourcing from another supplier. You can focus on branding and marketing, rather than growing your grapes.
However, it can be difficult to source the ideal wine if you don't know what you're looking for. Plus, there's always a chance your private label provider could be selling the same wine to other companies, which makes it harder to differentiate your brand.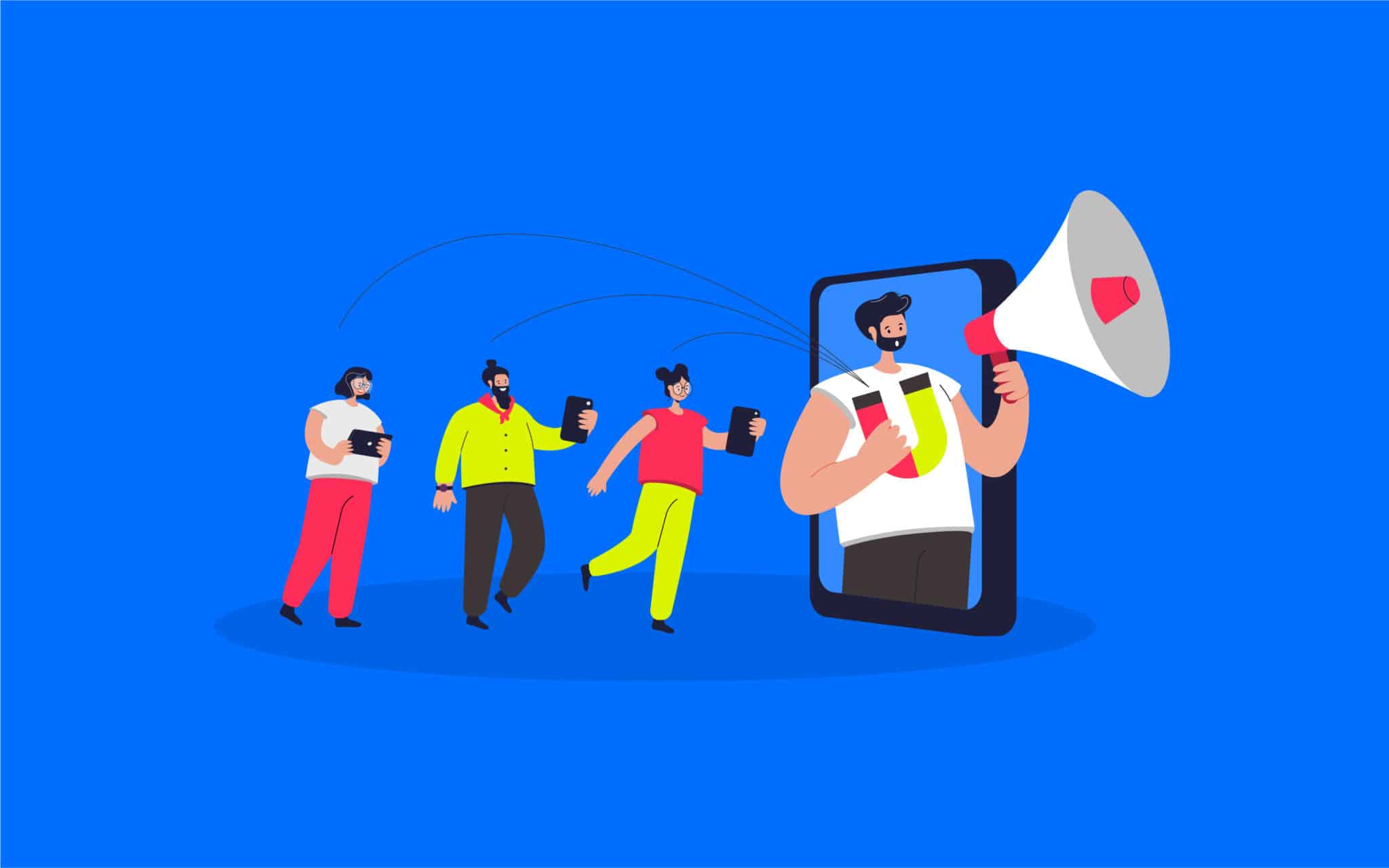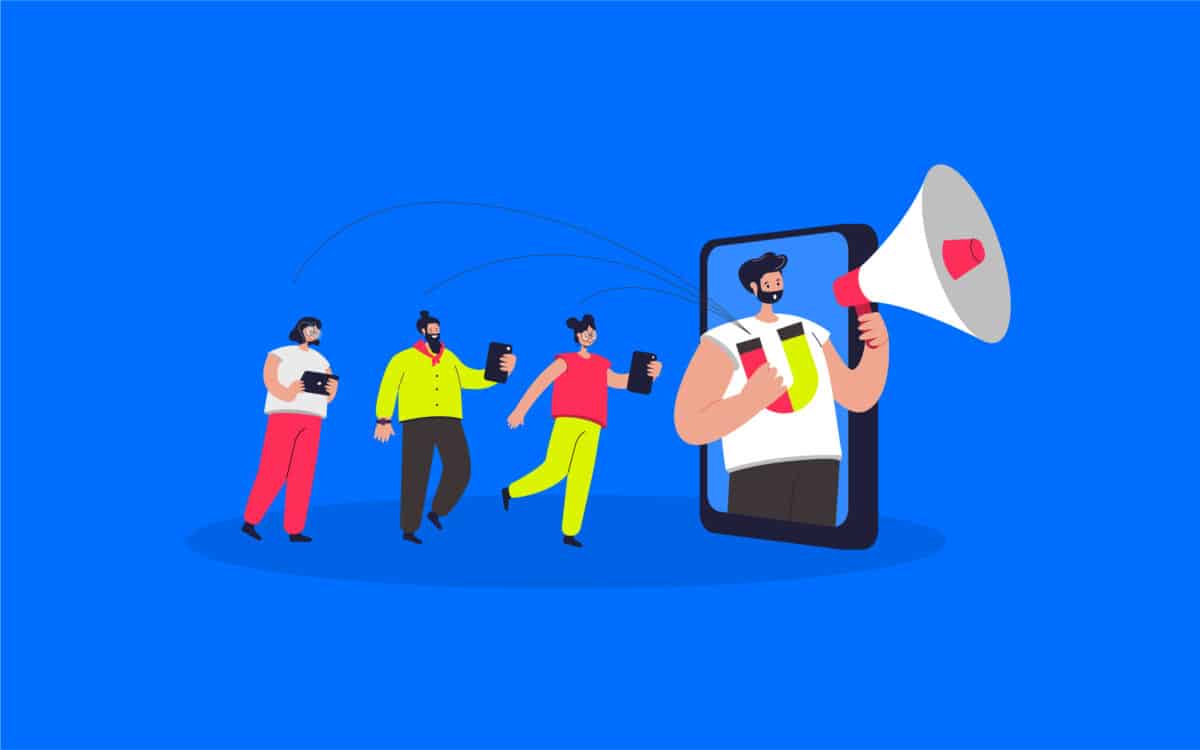 Starting your own wine label: Building your brand assets
Once you've determine what your business structure is going to look like, and how you're going to develop your wine, it's time to start developing a brand identity.
This is the most exciting part of learning how to start a wine brand, as it's a chance for you to differentiate your business, and connect with your target audience.
Even if you're just selling wine made by other companies through an online store or subscription service, you still need a brand to engage the right customers.
There are a few key steps involved in building a successful brand, such as:
Step 1: Do your research
First, you'll need to gather as much information as you can about your audience, competitors, and the market you're selling in. Ask yourself what kind of customers you're going to try and attract with your wine business.
Do you want to connect with younger audiences in search of fun new flavors and "craft-style" beverages, or do you want to sell directly to restaurants and hospitality companies?
Based on your chosen "niche", look for other competitors in your industry selling similar products to you, and ask yourself how you can differentiate yourself from existing brands.
You may focus on offering wines made with all organic ingredients, or consider looking into "green" or "sustainable" wine products to reach an earth-conscious audience.
Create a buyer persona outlining the most important characteristics of your target market. This persona should list everything from demographics to customer pain points, buying preferences, and anything else which might guide your branding.
Step 2: Develop your brand image
With a clear knowledge of your target audience in mind, it's time to start thinking about your brand image. Your visuals matter a lot more than you might think in the wine industry. According to studies, around 80% of consumers choose wine based on the label alone.
Some of the visual elements you'll need to consider include:
Your logo
How are you going to connect with your target audience through your logo? Are you going to display your brand name, or use a combination mark with an image?
The website
Virtually every business needs a website in today's digital world. Make sure you work with a professional to ensure your site makes a lasting impression.
Packaging
How are you going to bottle and label your wines? What are they going to look like on the shelves, or when they're delivered to customers?
Marketing materials
What will your advertising materials look like? Are you going to use a lot of video, animations, or photography?
Brand guidelines
What kind of specific colors are you going to use in your wine brand? Do you want to stick to certain forms of typography or font?
Remember, your brand image should be consistent through every touch point you have with your customer. This could mean you need to think about social media design, how you're going to present your business at special events, and how your brand will look in supermarkets.
Step 3: Create your brand voice
Finally, it's time to think about the voice of your company. This is how you'll tell your story to your customers, highlight your personality, and develop an emotional connection with everyone who interacts with your company.
The right voice will not only help to attract customers to your business, but it will also be an important factor in attracting investors and partners.
There's no one-size-fits-all strategy for developing a great voice for a new winery. In recent years, more companies have begun experimenting with different personalities, playing with everything from rebellious and youthful voices to personalities based on sustainability.
Think about the style of wine you're going to sell when you're creating your voice. If you're trying to make a name for yourself as a provider of fine wines, then it makes sense to have a more sophisticated voice.
If you're trying to reach younger generations with fun drinks, you might opt for a quirkier identity, using emojis and slang in your marketing.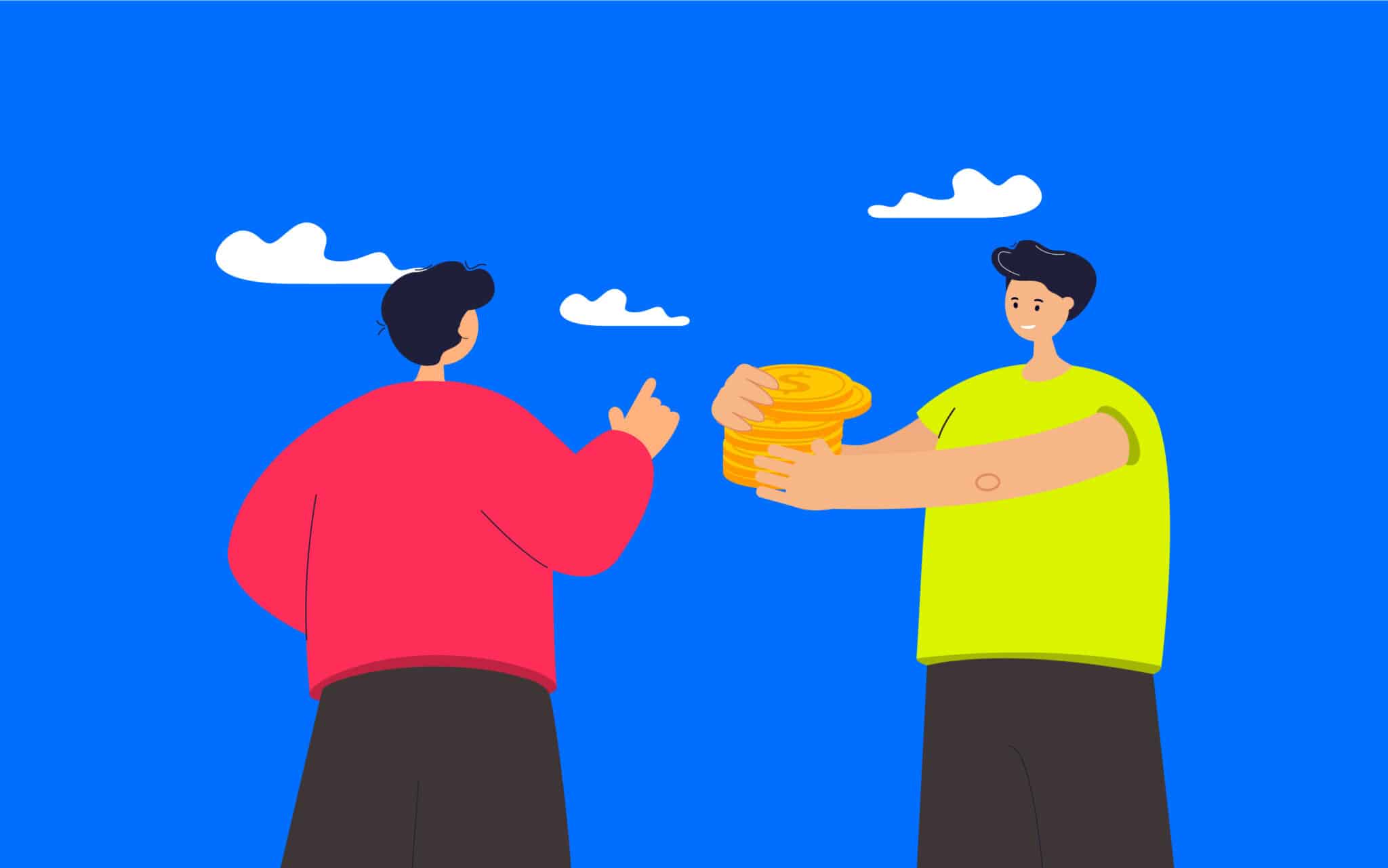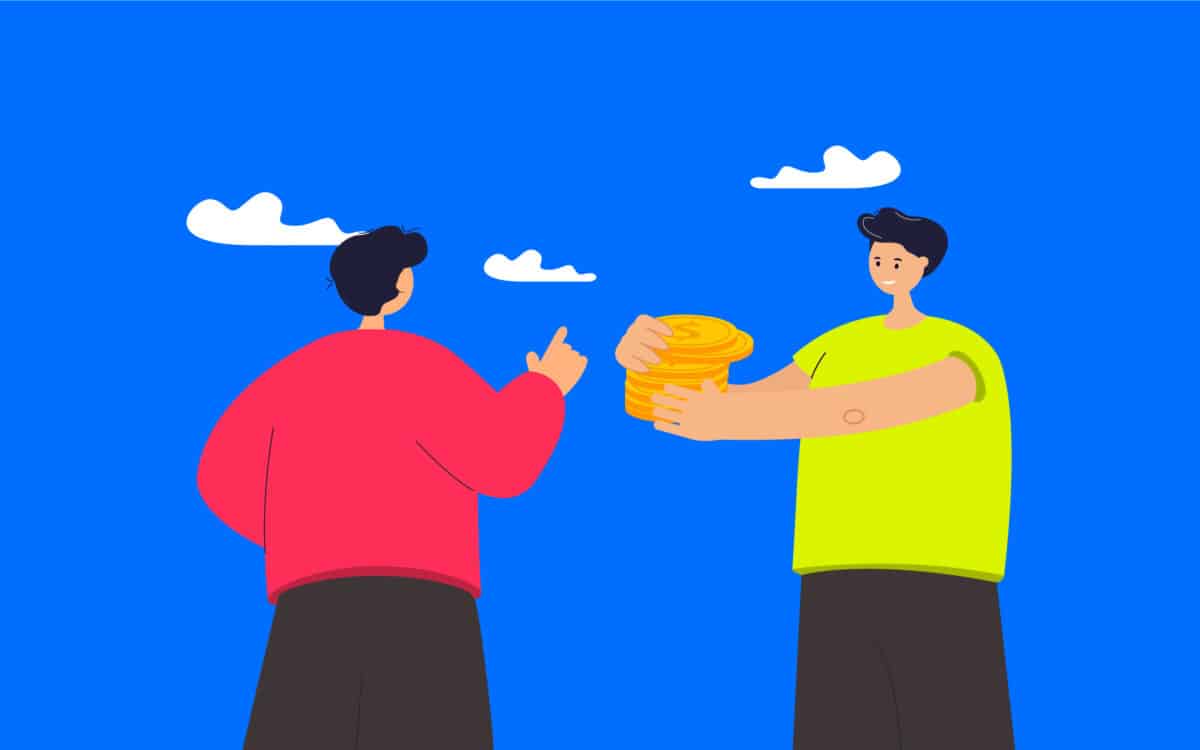 How much does it cost to start a wine brand?
The amount of money you'll need to invest into a wine company will depend on a number of factors. The nature of your business entity, how you're going to create your wine, and even where you choose to sell will all contribute to the cost.
For instance, if you're building an international winery, you can usually expect to spend over $500,000.
If you're making your own vineyard, the costs can skyrocket all the way up to the millions, depending on how much wine you're going to grow and sell. In some cases, it is possible to start making your own batches of wine at home for a relatively low price (usually around $7 per bottle).
However, you may struggle to scale your business in this way.
Whatever strategy you choose, remember that building a wine business is not an easy task. You're going to need to invest some serious capital into your company, which could mean you need to access a number of business and personal loans.
Some of the costs you may need to consider include:
Land: If you're planning on creating a vineyard.
Equipment: Trucks, cellar equipment, winery buildings, refrigeration and more.
Labor: The people who are going to work on your wine business with you.
Bottling and packaging: How much it costs to bottle your wine.
Branding: The price of designing a logo, website, and even choosing a business name.
Marketing: The spend you'll commit to promoting your wine business.
Distribution: The cost of working with third-party logistics companies.
Office costs: If you need an office as a CEO.
Insurance: Business insurance to protect your company.
Overall, some estimates suggest the first five years of running a wine business can add up to capital of more than $1.5 million. However, you can reduce these costs by working with private label wine companies and similar distributors.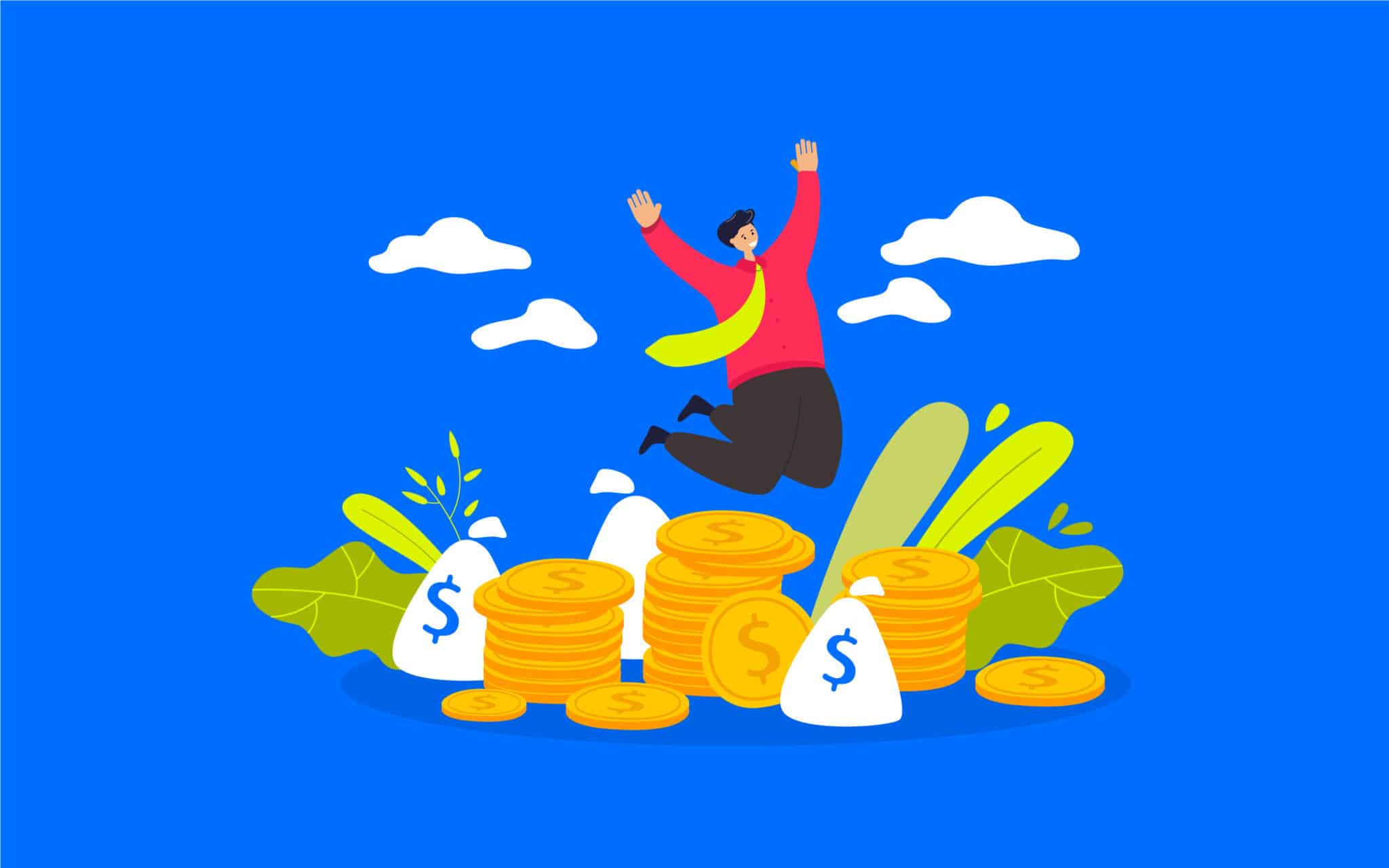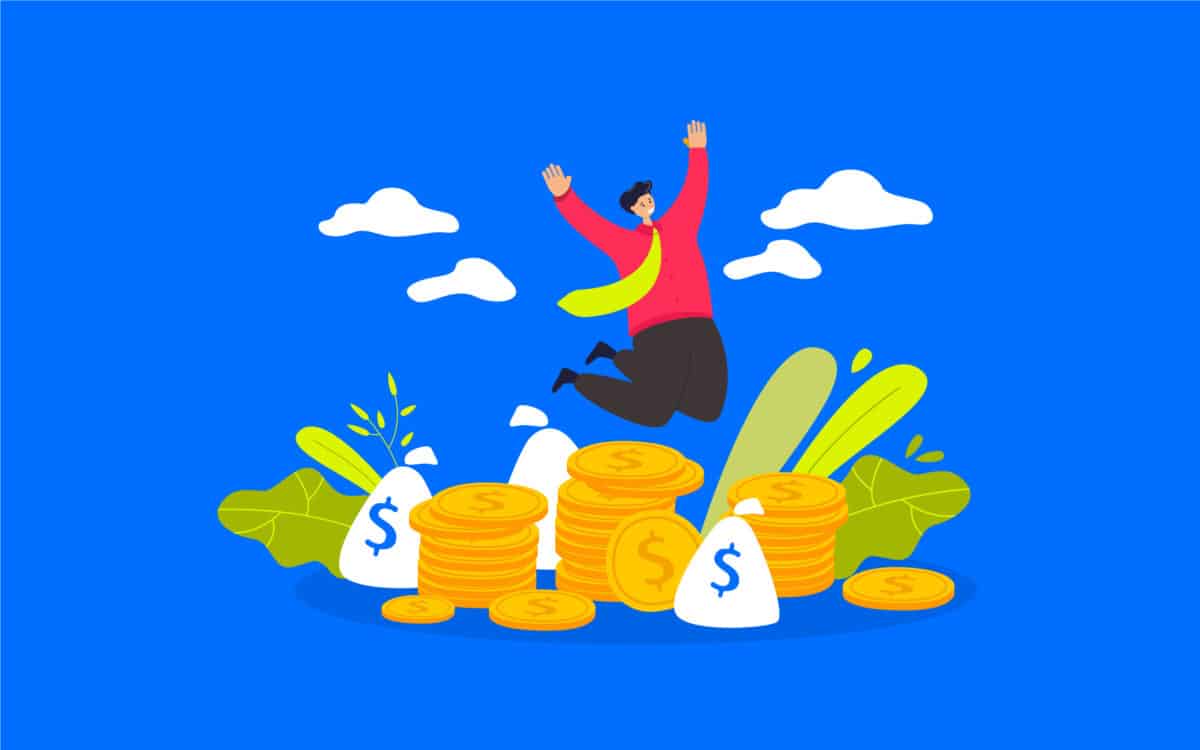 Is it profitable to make wine?
Since learning how to start your own wine brand can be an extremely expensive process, it's fair to wonder whether you can reasonably expect to make a profit. The first thing to note here is the wine industry is considered to be extremely profitable.
At present, the global wine market is expected to reach a value of $456.76 billion in 2028, with a CAGR of 4.3%. Certain markets are also showing increased interest in the wine sector, such as the millennial generation.
If you choose the right target audience for your company, you have an excellent opportunity to make a lot of money.
The average salary for a winemaker also starts at around $62,999 per year, depending on the kind of wine you're making, and where you plan to sell. At the same time, the average wine executive's salary is around $245,013 per year.
However, there are also a lot of factors which can influence how much the average wine business owner can make.
Independent wine makers can struggle to make a lot of money initially, particularly when they're growing their brand and attracting new customers. It can take several years before you begin to earn a decent profit from your business.
Many wine makers will need to invest more than a million dollars into their business before they'll begin to see a return. With this in mind, this business structure might not be the ideal choice for entrepreneurs with limited capital or funds.
Learning how to start your own wine brand
Ultimately, learning how to start your own wine brand can be complicated, but lucrative. Wine businesses require a lot more than just a passion for wine and a creative spirit.
To stand out and thrive in a competitive environment, business leaders need to build a brand capable of capturing their audience's attention.
The best wine brand will ensure you can connect with your customers on an emotional level, and improve your chances of long-standing brand loyalty. However, there are a number of steps involved in bringing this brand to life.
You'll need to figure out how you're going to bring your wine to market, what kind of audience you're going to target, and how you'll differentiate your label.
If you're thinking of starting your own wine brand from scratch, it's a good idea to seek out some additional help. A professional branding company can give you the guidance you need to create a wine company with a lasting impact.
Fabrik: A branding agency for our times.

We've built our reputation, building brands for other people.
Do you need to bring a new brand to life or breathe new life into an existing one? If so, let's start a conversation