Learning how to start a liquor brand could be an excellent way for any entrepreneur to take advantage of a thriving market. After all, with so much variety to offer, and a target audience which spans across the world, the opportunity for sales is phenomenal.
The liquor market is one of the most versatile, and valuable for any ambitious would-be business owner. As of 2022, the industry was valued at a massive $560.04 billion. What's more, it's growing at an incredible rate, set to reach a value of $802.02 billion by 2026.
Adults all over the world love spending their spare time and money on beers, ciders, and other alcoholic beverages.
However, while the liquor industry is certainly lucrative, it's not without its challenges. Any entrepreneur hoping to jump into this environment will need plenty of grit, determination, and a good strategy.
That's why we're here to help.
Today, we're going to be exploring some of the most important steps involved in starting a liquor brand, whether you're partnering with distributors, or starting from scratch.
How to start your own liquor brand: Preparation
The liquor industry comes with heavy regulation, a number of health and safety considerations to consider, and a range of other challenges. It's important to have the right strategy in mind from day one, so you can avoid any disasters along the way.
Start by defining what kind of legal structure you want to build for your business. If you want to start small, creating your own craft beers and ciders from home, you can consider a "sole proprietorship".
However, as your company grows, it's often a good idea to move some of the liability issues of the brand off your shoulders, by exploring C Corps, S Corps, and LLC businesses.
Once you've determined what type of business you're going to build, you'll need to define:
What sort of liquor you want to sell
There are endless options to choose from. You can focus on whisky, vodka, gin, beer, cider, or virtually any other alcoholic beverage you can think of.
Since virtually every market is already heavily saturated, you'll need to think about how you're going to set yourself apart from the competition.
For instance, can you use all organic ingredients in your gin? Maybe you can age your whisky in specific barrels?
Licensing requirements
Selling alcohol and consumable beverages comes with specific licensing and permit requirements. You'll need to apply with your government entity to access the correct licensure.
The exact documentation you need will depend on your location, so it's best to check with your local authority if you're not sure.
Keep in mind, it can take some time to jump through all the hoops required to get licensed.
Trademarking your brand
Next, you'll need to choose a name for your business and get it trademarked. The right name is absolutely essential to making your liquor brand stand out, so make sure you choose your title carefully.
Your brand name should convey the USP and values of your business. It also needs to be easy to spell and pronounce, for word of mouth marketing.
Don't forget to check your name is available as a .com domain too.
Distribution options
Finally, think about how you're going to get your liquor to market.
Are you going to sell your product directly through your own market, or through a physical store? Do you want to distribute your drinks directly to hospitality companies like hotels and restaurants, or partner with supermarkets and existing stores?
The strategy you choose will determine how you create and market your business.
Starting a liquor brand: Creating your product
Figuring out how to start a liquor brand has a lot of different steps involved.
Once you've figured out the legal side of creating your liquor brand, such as your business structure, distribution methods, trademarks, and licenses, it's time to start actually making your product.
There are a few different ways to go about this, depending on how much funding you have access to, as well as what kind of technology or resources you can use.
If you want to make your alcohol yourself, you're going to need to commit a lot more time, money, and effort to running your business. You can technically make small batches of alcohol at home with some specialist equipment and plenty of time.
However, this is a time-intensive method of running a business, and will only allow you to sell small amounts of your beverage at a time.
Companies in search of full control over their entire creation and production process may need to consider opening a distillery. This means purchasing a piece of real-estate where you can use state-of-the-art equipment to distill your ingredients at scale.
Opening your own distillery is an extremely expensive process, so you'll need a lot of capital investment.
However, if you do have the money to explore this route, you'll benefit from tighter control over your liquor production. This means you can choose everything from the ingredients to the production process yourself.
With your own distillery, you'll be able to create something completely unique to your business, which does make it easier to stand out in a crowded market.
Keep in mind, opening a distillery isn't just challenging from a financial perspective – it also requires a specific education. You may need to invest in developing your knowledge about distilling techniques before you can dive in.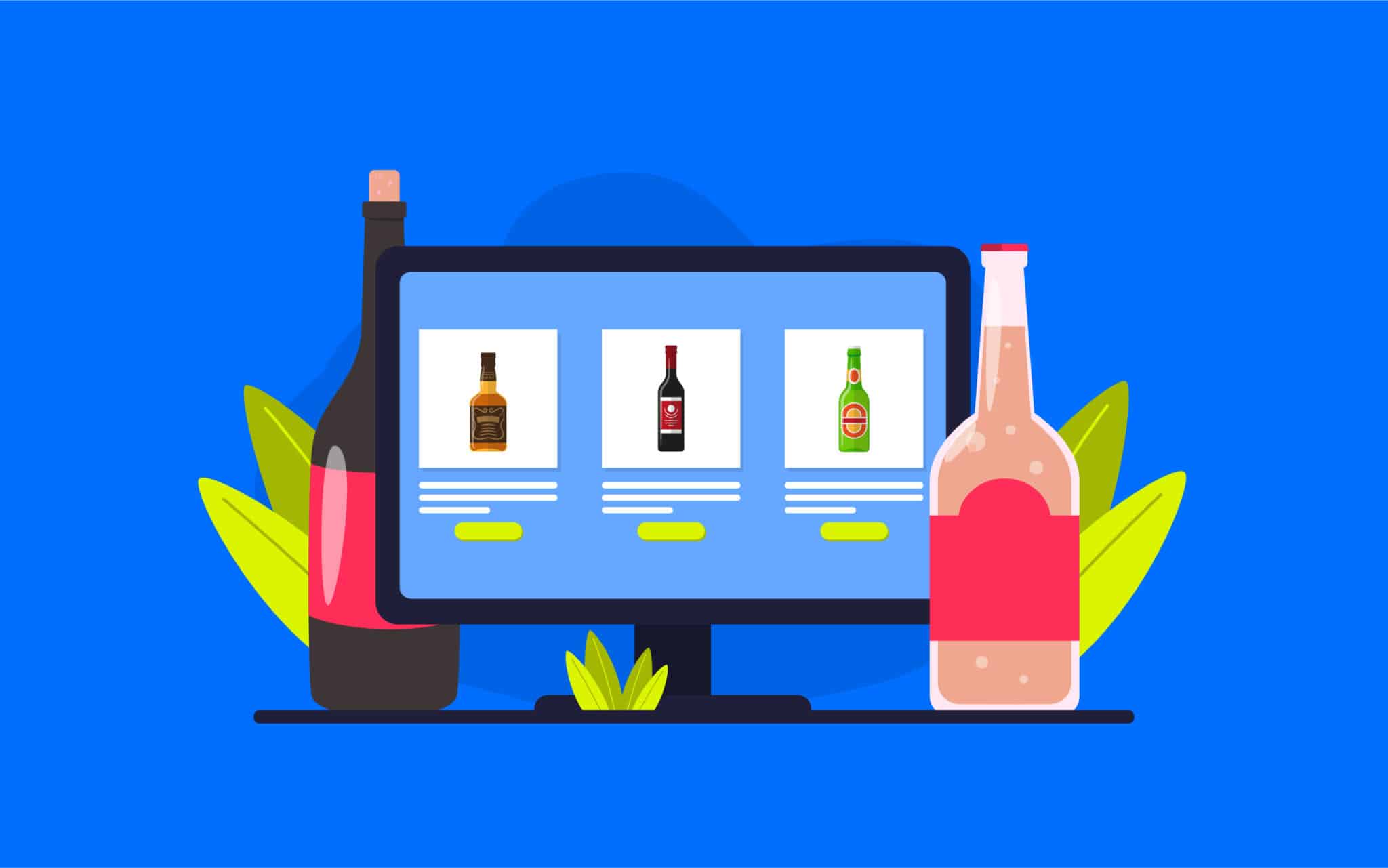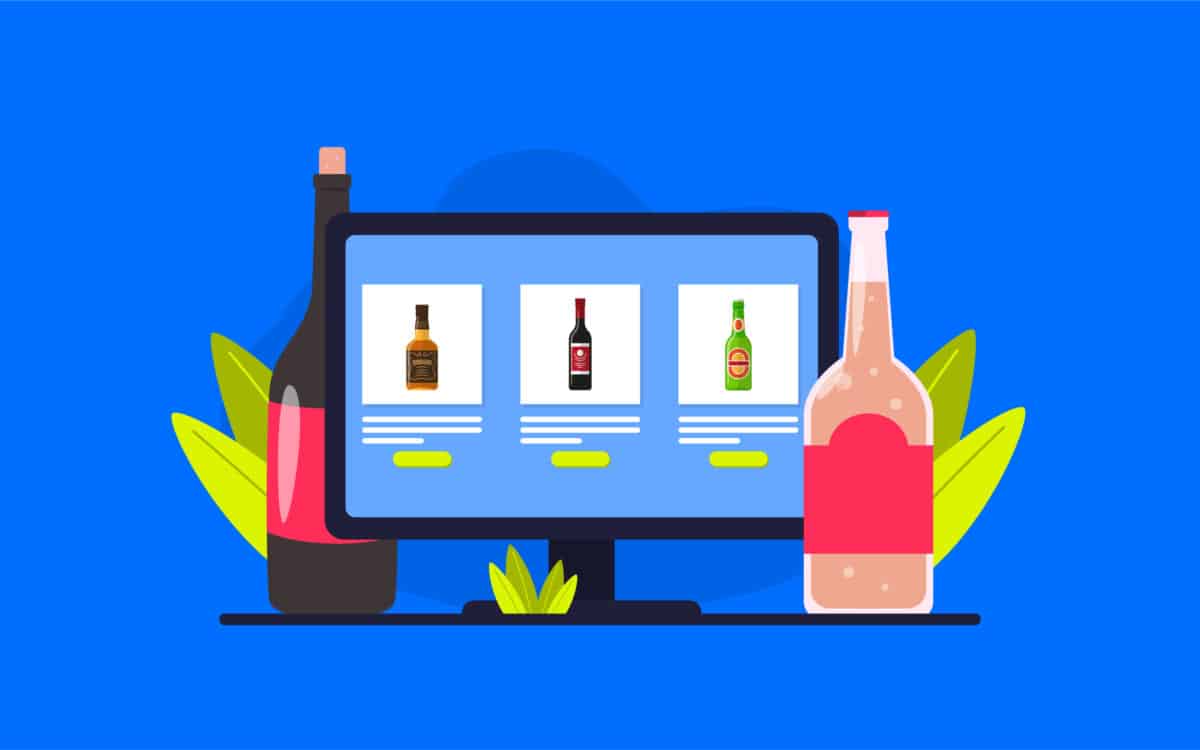 Starting a spirit brand without a distillery
So, what if you want to know how to start a liquor brand without the distillery? The cost of opening your own distillery makes this strategy somewhat prohibitive to people without a significant amount of capital investment.
Fortunately, there are some alternative routes you can consider.
If you're interested in learning how to start a liquor business, without the branding element, you can consider purchasing other drinks from existing brands and selling them through an online store. Many big alcohol companies will sell their products to other distributors at a wholesale price.
This allows you to create your own store selling well-known drinks with a strong market presence.
The great thing about selling products created by other companies is you don't need to do the work of building your own liquor brand and gaining customer trust. Instead, you can focus simply on selling and differentiating yourself with excellent customer service.
However, you will be competing with a huge number of other companies selling the same options.
If you want your drinks to carry your own label, then the cheapest option is to consider a private label partnership. This basically involves working with other distilleries to purchase batches of their beverages which you can apply your own branding to.
A private label partnership can be a good way to save significant cash on starting your own liquor company. You don't need to pay for your own distillery, which means you save a lot of money on real-estate, machinery, and labor.
Plus, you still get to make your brand stand out by customizing the bottles you sell. However, you won't have nearly as much control over the ingredients and production of your liquor. This could mean it's harder to set yourself apart from other companies in your industry.
There's even a risk the same distiller could be selling similar products to your competitors.
How to start an alcohol brand: Creating an identity
Once you've decided how you're going to build your liquor brand, and where you're going to source or create your products, it's time to work on your brand identity.
In a market as competitive as the liquor landscape, it's crucial to have an eye-catching image and a strong personality to connect with your target audience. The more impactful your brand, the more sales you'll make.
While there's no one-size-fits-all strategy for designing a phenomenal brand, there are a few steps you'll need to think about to improve your chances of success.
Step 1: Choose your niche
First, you'll need to select a specific niche for your company. Although it might be tempting to try and create a product that appeals to everyone, this will place you in a highly competitive market, which could make it harder to generate sales.
Look at the current marketplace for the type of liquor you want to sell, and ask yourself where you can stand out. For instance, you could make a name for yourself in the vodka landscape by creating flavored vodkas enriched with natural ingredients.
Alternatively, you could look into targeting a specific audience, like millennials with a strong focus on sustainability and environmental preservation.
Step 2: Do your research
Once you've chosen your niche, research the target audience you're trying to reach. Create buyer personas listing the demographics and behavioral data you have about the kind of customer you want to appeal to.
For instance, do you specifically want to reach younger customers in the United States, or do you want to sell to customers around the world?
It can help to conduct a competitor analysis at this point, to get an insight into how other brands in your landscape are reaching their chosen market. Remember, your brand identity should be unique, so avoid simply replicating what other successful brands are doing.
Find a way to connect with your audience by appealing to their values.
Step 3: Build your brand image
Once you've got a clear view of your market, niche, and audience, it's time to start working on your brand image. You can start by hiring a logo design team to help you create an eye-catching emblem for your business.
This is the image you'll include on all of your marketing campaigns, packaging, and products throughout your beverage line.
Other points to consider when developing your image can include things like brand color palettes. Certain colors are more likely to attract different audiences, so make sure you're familiar with color psychology.
You'll also need to think about fonts and typefaces you're going to use in your marketing, and what your website or storefront is going to look like. Plus, it's important to have an eye-catching packaging choice to differentiate yourself from other brands.
Step 4: Work on your brand voice
Next, think about how you're going to convey your unique personality to your target audience. Your tone of voice is how you distinguish yourself from the competition in the marketing world. It can also offer a powerful insight into your identity and values.
For example, if you're trying to reach a younger audience, you can consider taking on a more fun and friendly tone of voice, designed to appeal specifically to adults entering the alcoholic beverage world for the first time.
You could consider a rebellious or quirky tone, or take on a sophisticated identity to appeal to connoisseurs of fine products. Create a clear set of brand guidelines for your team members to follow when connecting with customers through marketing campaigns.
Step 5: Plan your promotional strategy
With your visual identity and tone of voice in place, you can start thinking about how you're going to promote your business. The alcoholic beverage industry is an extremely competitive place, so you'll need to be willing to experiment with a range of different advertising methods to stand out.
Start by making sure you have a clear and powerful online presence, with an engaging website where you can share thought leadership content and stories about your business.
Social media marketing is a particularly good idea for alcoholic beverage brands, as it offers a chance to connect with your audience on a more human level. You can even think about working with influencers to capture the trust of your customers.
How to start an alcoholic beverage company: Cost planning
Regardless of which route you choose to take with your alcoholic beverage business, the costs are likely to be quite high. There are various fees involved with learning how to start a liquor brand, from applying for licensing, to paying for equipment.
Some estimates suggest businesses can easily spend more than $1 million just on initial expenses.
The exact costs you'll incur will depend on various factors, including your business structure, how you plan to distribute your drinks, and what you want to sell. Before you dive into launching your own business, it's worth planning your budget.
Here are some of the costs to think about:
Ingredients
Creating your own liquor means you'll need to source high-quality ingredients from some of the top providers in your area. You can compare costs for ingredients, but it's important to ensure you're meeting with regulatory guidelines for quality.
Labor
There are various labor costs associated with building your liquor business. You'll need to pay for people to operate machinery to distil your drinks. There are also customer service personnel to think about, bottling and packaging labor, and so on.
Packaging
Even if you're not creating your liquor from scratch, you'll still need to apply your own branding through specialist packaging. This means purchasing bottles, cans, and designing labels to make your organization stand out.
Administrative costs
Admin costs can include everything from the fees associated with managing the business, to licensure costs, and even business insurance. You'll need specialist insurance as a beverage company.
Branding
There are costs associated with developing your own memorable liquor brand too. You may need to pay for help coming up with an amazing brand name, or you could hire someone to assist you in designing a logo. You may also need to pay for a website designer.
Marketing
Marketing your business as a liquor brand is crucial. You'll need to think about everything from television and radio ads to digital advertising and social media. Companies can easily spend thousands on marketing alone.
Depending on the type of business you're running, you may also need to think about costs for logistics, like shipping your products to different locations. There are also real estate costs to think about if you're creating a distillation center, or building an offline store.
Tips for starting your liquor brand
Ultimately, any innovative person with the right determination and planning can start a liquor brand. However, it's worth remembering this industry comes with a number of unique challenges to address.
A liquor brand requires significant research and early investment, which could make this kind of company less accessible to some business leaders.
However, if you're willing to do the work, and the research, and you can find the cash associated with bringing your business to life, you can create a highly profitable business.
Here are some tips to get you on the right track:
Get to know your audience
Learning as much as possible about your audience is essential for a liquor brand. This industry is highly competitive, making it much tougher for new businesses to stand out from the crowd.
Connecting with your customers on an emotional level by understanding their pain points and values will help you thrive.
Plan your cash flow
You're going to need to have significant capital on-hand from day one, so make sure you take the time to apply for loans and grants wherever you can. Develop a cash flow strategy during the initial stages of building your business plan.
Keep in mind it may take a while before you begin making a real profit.
Get some extra help
There's a good chance you're going to need some initial assistance when getting started with a liquor brand. At the very least, you'll need someone who can guide you through the legal requirements associated with setting up your brand.
However, it helps to look into branding and marketing expertise too.
Constantly measure your results
Keep an eye on the success and outcomes of your marketing and branding campaigns. You may need to make changes to your strategy as you go, to ensure you're outshining the competition and making the right impression on your target audience.
Don't be afraid to adapt over time.
Are you ready to start a liquor brand?
Learning how to start a liquor brand takes a significant amount of work.
There are countless points to think about when you're diving in, from how you're going to ensure your business is stands apart from the other competing organizations in the industry, to how you'll make your liquor.
While this kind of business certainly isn't the easiest to create for beginners, it can be extremely lucrative if you have the right strategy in place.
Good luck creating a liquor brand with impact, and remember to reach out for extra help whenever you need it.
Fabrik: A branding agency for our times.