There's no place like home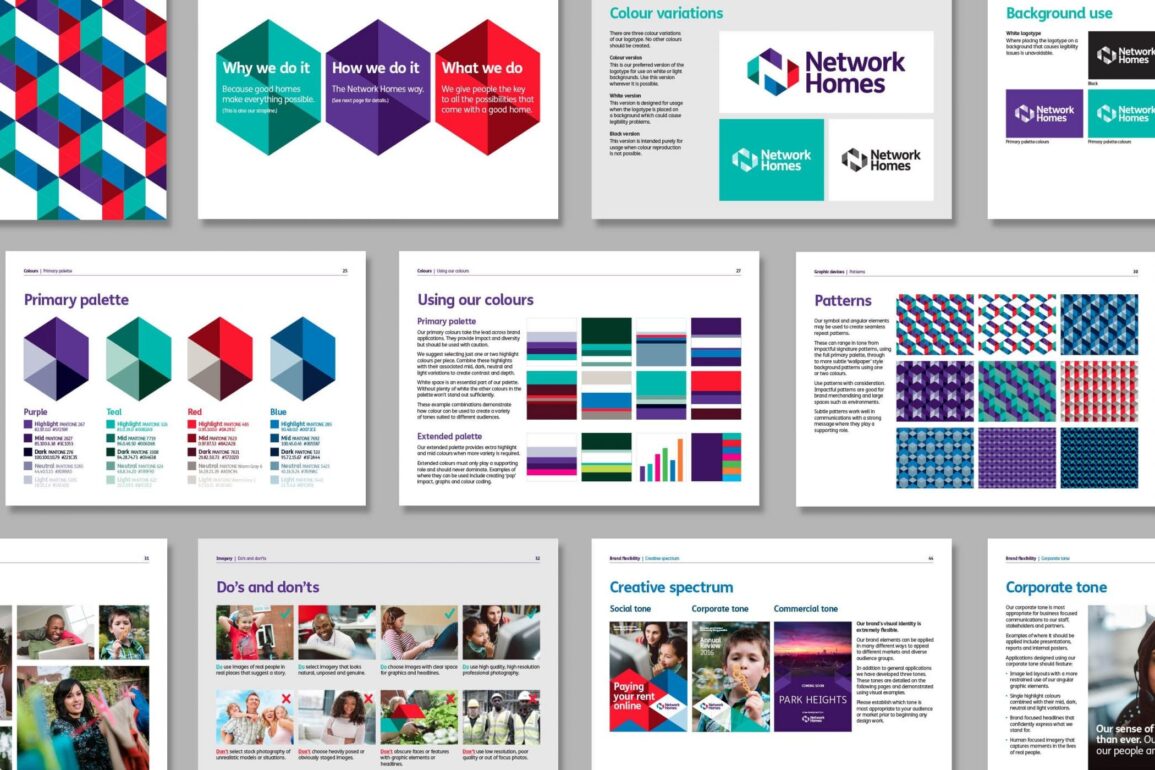 Network Homes Branding…
When I first worked with Network Housing Group, during the 1990s, I had little idea that 20 years later, I'd be a part of a team that would lead them through a process to create a new housing association brand identity.
In 2014, Network Housing Group (as it was known) put in place changes to its management structure as it looked to consolidate its Group companies under one single Board. Fabrik was appointed in 2015 to work with the Board and help to articulate a new positioning and brand identity for the consolidated company under the name, Network Homes.
As is usual with branding projects, we started by listening. We met representatives across the organisation, from Board members to housing managers. In each case they told us what working for Network meant to them. They gave us a clear picture of how a home opens up limitless possibilities and enables people to get on in life. We were also encouraged by their warmth and friendliness – they truly were a people organisation. We felt sure they'd found the right housing association branding agency in Fabrik too.
After our own (albeit shorter) period of consolidation, we were able to distill the discussions into a new brand positioning summed up by the strapline, "Because good homes make everything possible". This was unanimously agreed and our creative team set about devising a new visual identity for the Group.
The new Network logo comprises of four angular shapes which when combined, create a 'home' space and form an N monogram. These shapes are used to create a limitless number of larger patterns to signify the endless possibilities for its residents. A new, bright colour palette brings the warmth to the identity, which is also carried through with the people-focussed imagery. We created a comprehensive set of guidelines and worked closely with the marketing team to manage a significant roll out programme. This included signage, business stationery, corporate marketing materials plus a range of resident communications. We also helped Network to launch its new identity at Wembley Stadium by creating a bespoke animation and were delighted when they asked us to unveil the identity to everyone first hand.