Great designs will innately cause people to pay attention.
If it doesn't, then it's not effective (nor great).
If you're looking to stand out in the crowd and make impact, then you need a great looking WordPress website design.
We're seeing a lot of brands jumping on the WordPress bandwagon. The truth is, this is just the beginning. Gone are the days when you have to design a website by writing all the code from scratch.
Thanks to WordPress website design, you have all the tools you need in one place. And you never have to write any code.
When WordPress first appeared in 2003, nobody knew it would become one of the most famous Content Management Systems (CMS) in a decade and will be hosting 23.3% of the top 10 million websites.
In February 2016, WordPress was reported to be hosting 59% of websites that can be tracked (somehow).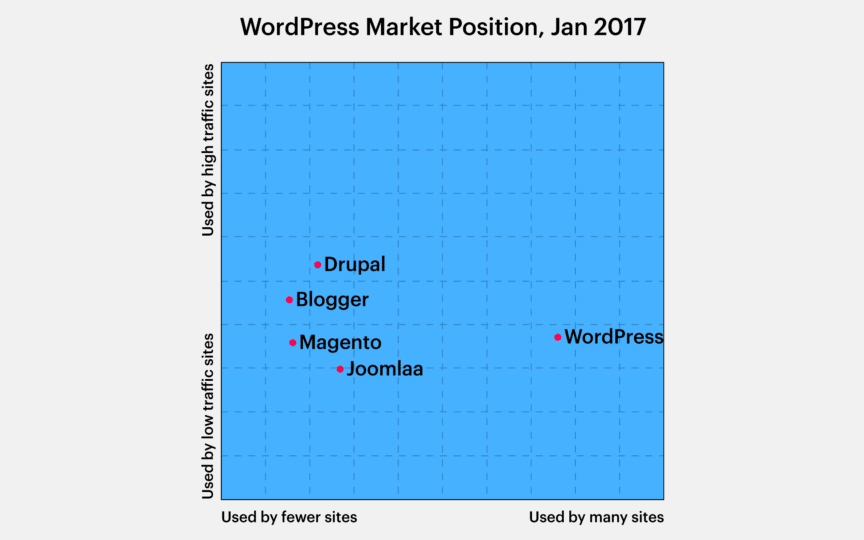 Today, every other website that you see is created in WordPress. Some of the big websites like The New Yorker, Sony Music, BBC America, TechCrunch, and several others are created using WordPress website design.
Here are a few reasons why WordPress should be your number one choice as a CMS:
It's free and open-source. You do not have to pay a single penny to download and install WordPress on your server. This makes it the best choice for beginners.
WordPress is extremely easy-to-learn. You don't need to have coding skills to use it. The dashboard and the backend are user-friendly and the GUI makes it a piece of cake for beginners.
It's professional. It can be used for creating all types of websites ranging from blogs to ecommerce stores to business websites to marketplaces and more.
WordPress has one of the largest databases of themes and plugins that power your website. There is a plugin for everything. The possibilities are endless when it comes to designing your WordPress website.
These reasons make WordPress better than other CMS for designing websites. For instance, Drupal isn't as user-friendly as WordPress and it doesn't have a lot of themes to choose from, so at the end of the day, you have to hire a designer.
The guide below will help you design your own WordPress website like a pro even if you haven't used WordPress before.
1. Find a reliable WordPress web host
The first step to designing a powerful WordPress website is to choose a reliable web host. This is the most important yet most ignored component of a website.

The host will provide server and everything else depends on the server's capability. If your website doesn't load quickly, it doesn't matter how much time and resources you spend on themes and plugins, it's a waste. If your users can't access the website, it's of no use.
Choosing managed hosting for WordPress, means all the technical issues and maintenance of the server will be handled by the hosting provider. But with unmanaged hosting, you will need to take care of everything. So make sure you choose the right option.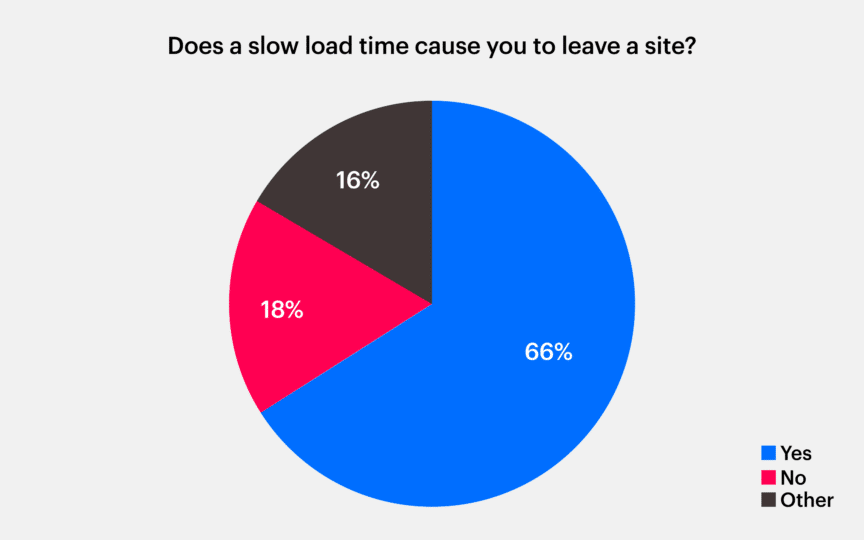 There are a few factors that must be considered before choosing a host for your WordPress website.
WordPress hosting: Since you are creating a WordPress site, therefore, choose a host that offers WordPress hosting. Not all the hosting companies support WordPress.
Speed: Search engines, as well as your customers, hate websites that take time to load. Every second counts. While much of it is related to your website's content but speed is mostly related to the server speed. If the server is slow or is used by hundreds of people, even a blank website will not load.
Uptime: It refers to the time the server (and the hosting company) remains operational. It's measured in percentage. Hosting Manual has listed the optimal uptime for hosting companies and how you should work with it. Anything over 99.9% is considered OK.
Customer support: You cannot work without talking to the customer support. Stick to hosts that offer 24/7 customer support.
Security and backups: The host that runs at least one backup a day is your best bet. Even if, for any reason, you lose your website, you can retrieve the latest version easily. Make sure your host offers SSL certificates. You might need one at a later stage.
2. Install WordPress using Fantastico or Softaculous
After you have selected a reliable host, the next step is to install WordPress.
Don't panic, it will hardly take 2 minutes to install it – and it is free, of course.
The easiest way to install WordPress is to use either Fantastico or Softaculous.
Follow the steps below to install it.
i). Login to your cPanel.
ii). Click Softaculous or Fantastico under Software/Server. Your host will provide one of these.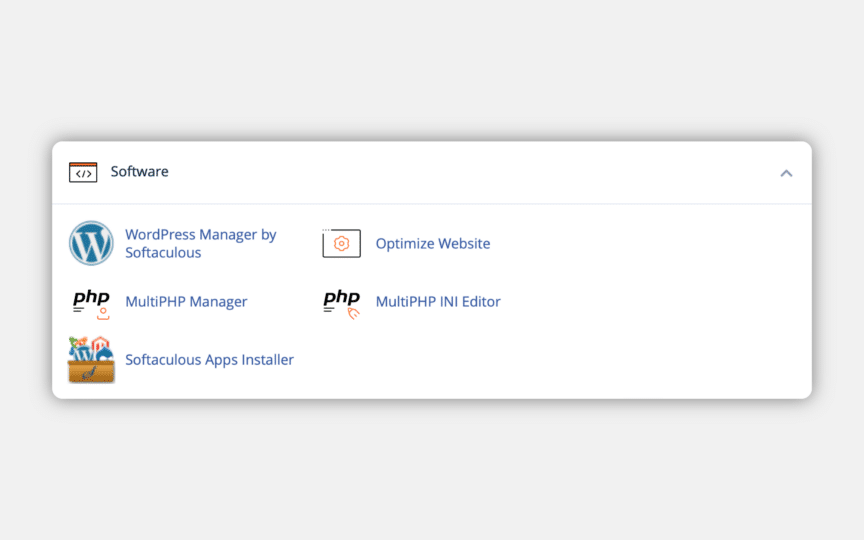 iii). Find WordPress and click it.
iv). Choose new installation and click Install.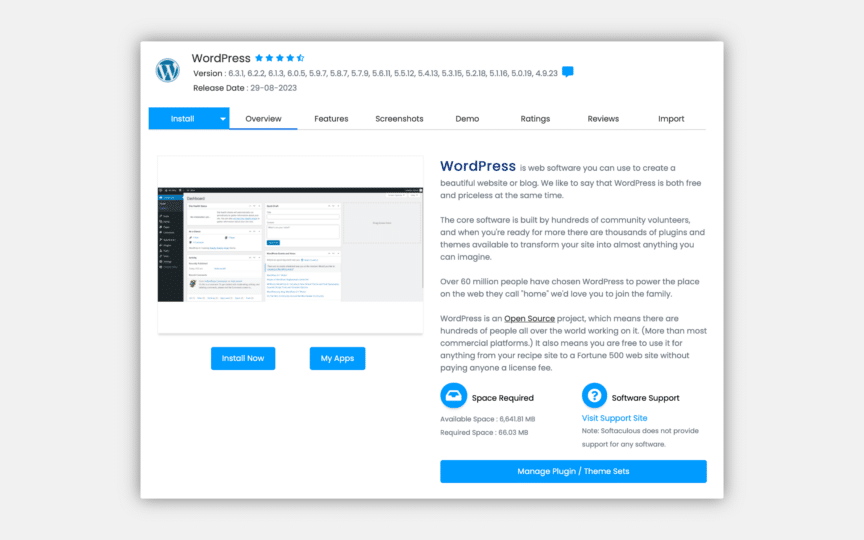 v). Add all the following details to initiate the installation process.
Choose domain name.
Select directory. Choose a sub-domain (www.yourdomainname.com/blog) or download on the domain (www.yourdomainname.com).
Enter username and password that will allow you to login to the WordPress dashboard.
Enter an email address for installation to begin.
Click Install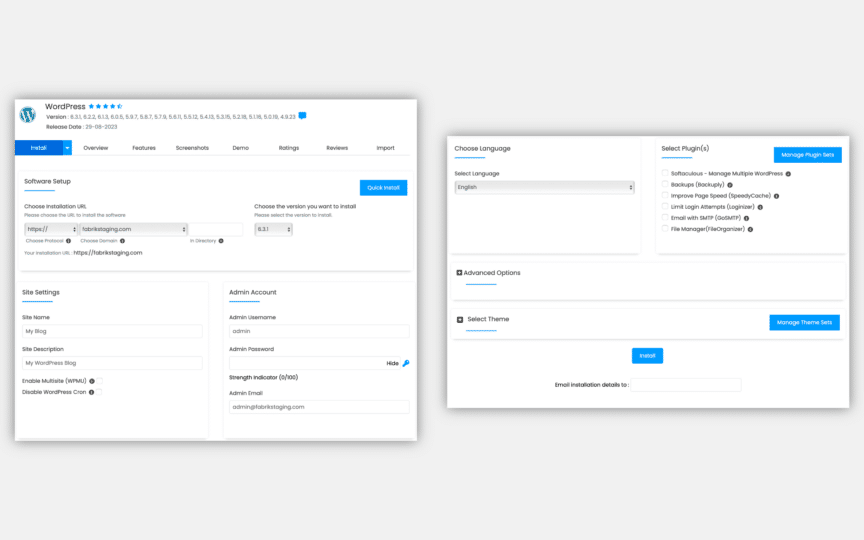 vi). Once the installation finishes, you will see the administrative URL. It will be used to sign in to the dashboard.
You have successfully installed WordPress. Now you're ready to beautify your website. Come on, you don't have to design graphics. There are free and paid themes already.
3. Use a theme that suits your brand
When you install WordPress, the theme that it comes with doesn't look cool. It doesn't go well with your brand. So the next step is to find and install a WordPress theme to personalize your website. The best place to find WordPress themes is Envato. It has a marketplace of more than 9 million digital assets including thousands of WordPress themes.
Here are a few tips and considerations that will help you choose a theme that suits your business, target audience, and is appreciated by search engines.
It must be a responsive theme. Though the majority of the themes are responsive but still, you must ensure that the theme you choose works well on all the devices.
It must go well with your brand. If you're starting a new blog, look for blog themes instead of photography themes that are more suitable for photographers. Stick to your business's category.
The theme must have a page builder. It helps you create unique pages in a drag-and-drop builder. Divi, for instance, is a popular WordPress theme that comes with a page builder – allowing you to create pages to make your own website unique.
If your plan to do business globally, grab a multilingual ready WordPress theme.
Choose a latest theme that's updated regularly by the author.
Install, activate, and customize your theme.
4. Power your website with plugins
A WordPress website without plugins isn't of much use. Plugins boost the functionality of your website and make it better in every aspect.
To help you get started, I have picked the 10 must-have WordPress plugins for your website. Install and active all of them to supercharge your website.
1) Yoast SEO for WordPress
Yoast SEO is the first plugin that I install on a new WordPress website. It's the best optimization plugin if you want to improve your organic search rankings and drive traffic.
It helps to write better content, monitors on-page SEO, highlights issues, analyzes pages, meta tags, and gives you complete control over every single aspect of your website that's related to SEO.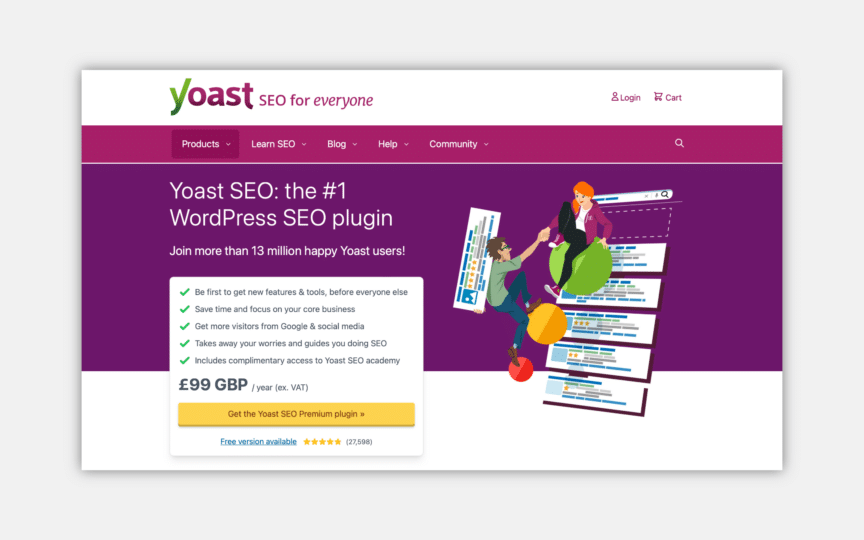 2) Sucuri
Sucuri protects your website from malware. It's a monitoring, scanning, and security plugin that will make sure your website isn't vulnerable.
You will get notifications in real time about your website's security. It's the best plugin to keep your website protected from all types of hackers and malware.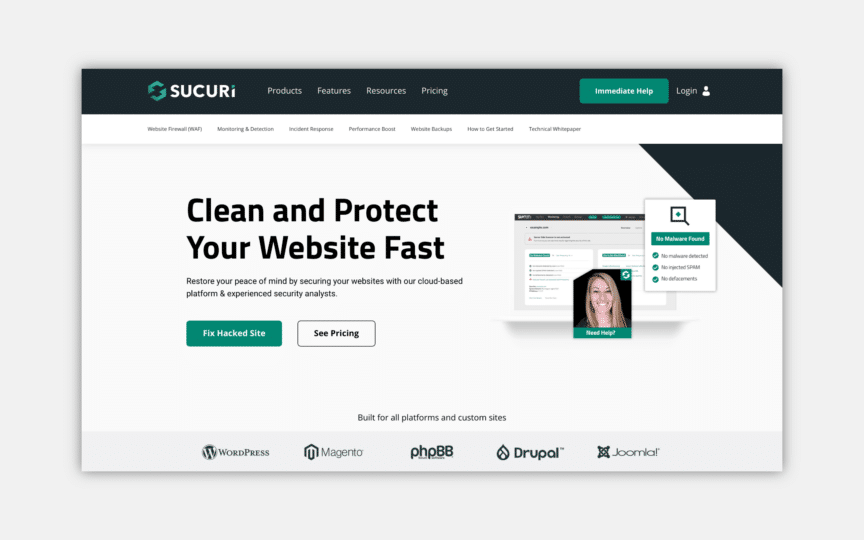 3) UpdraftPlus
You don't want to lose your website, right? Backup your website with UpdraftPlus.
t's a set and forget backup plugin that will create backups of your entire website on complete autopilot. Save the backup file on the cloud or have it sent to your email.
Not just backup, but the plugin lets you restore your website in case you lose data.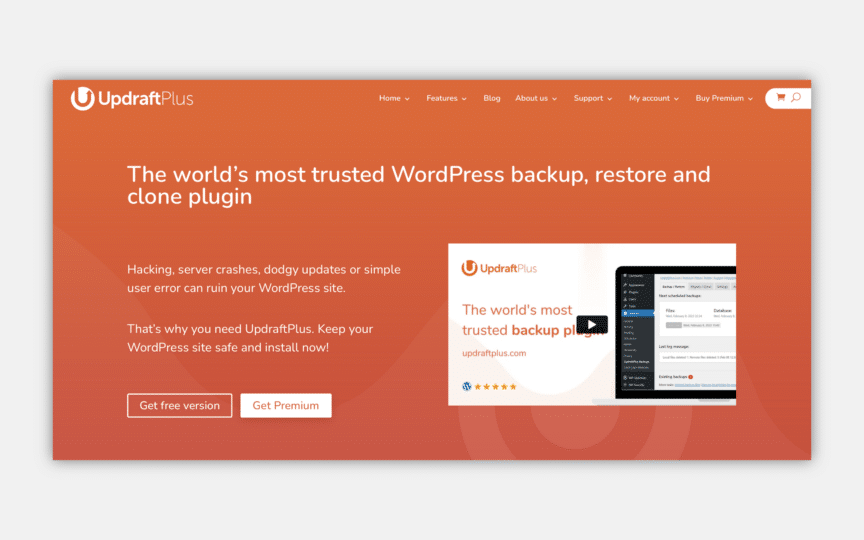 4) W3 Total Cache
W3 Total Cache will optimize the performance and speed of your WordPress website. It uses simple caching and integrated caching to enhanc2 user experience, enhance website performance, and to improve search engine ranking.
It's one of the best plugins to reduce page load time, which ultimately, increases search engine ranking. Your readers will love you for this.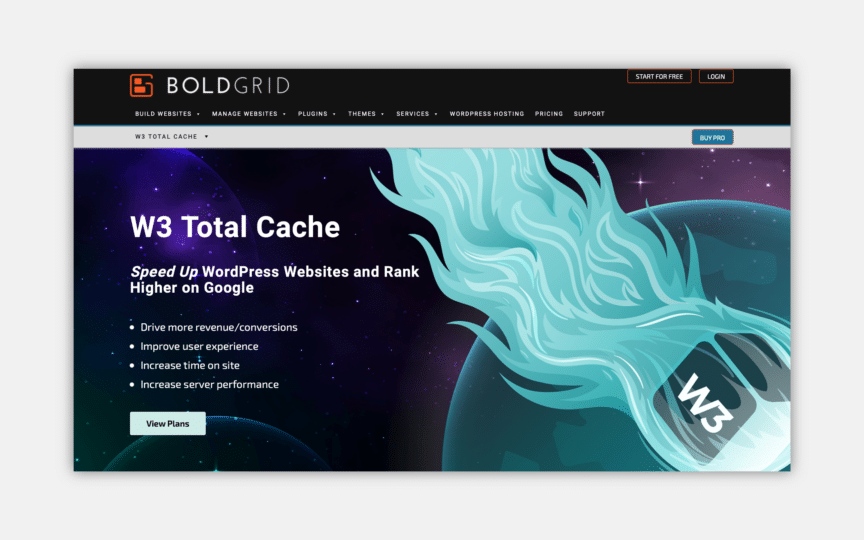 5) Akismet
It is a must-have plugin to scan and remove spam comments automatically without having to read them. Akismet inspects every single comment that users post. If it seems spam, it will be moved to the spam folder – never to be seen again.
If you run a blog or have a blog installed on your website, Akismet is the plugin that you will need to deal effectively with the comments.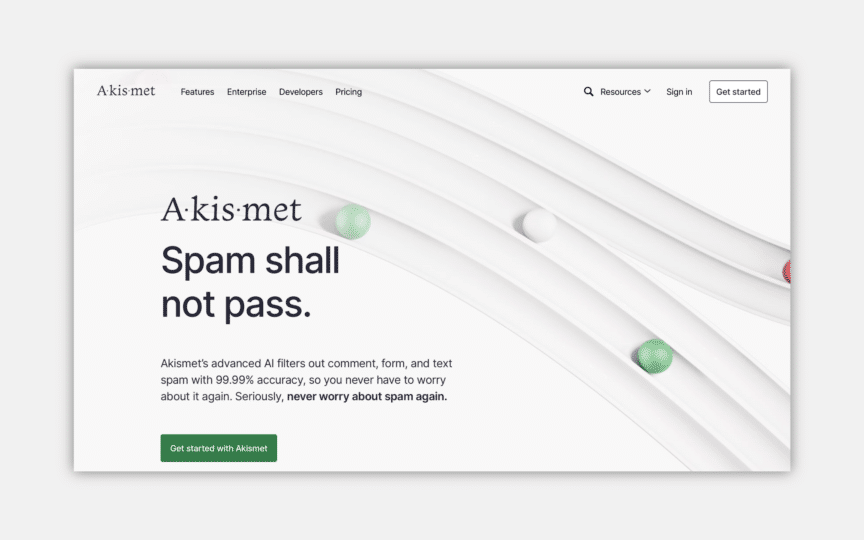 6) Contact Form 7
Contact Form 7 is one of the most used plugins on contact pages. It is a clean and effective plugin for all types of contact pages.
It supports captcha and Akismet filtering to get rid of the spam inquiries.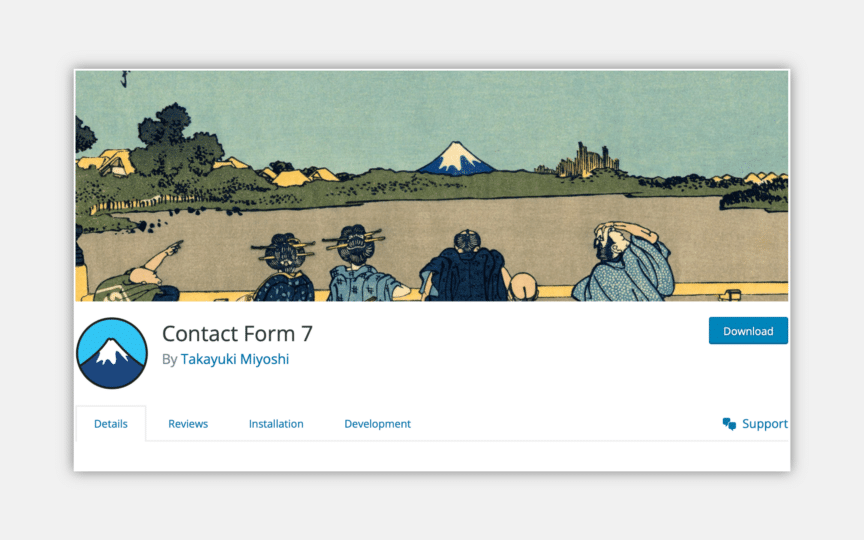 7) WP Smush Pro
Smush compresses images on your WordPress site so as to optimize them and to reduce their size without impacting the image quality. It can compress multiple images in a single go.
The end result is a fast, optimized, and SEO-friendly website.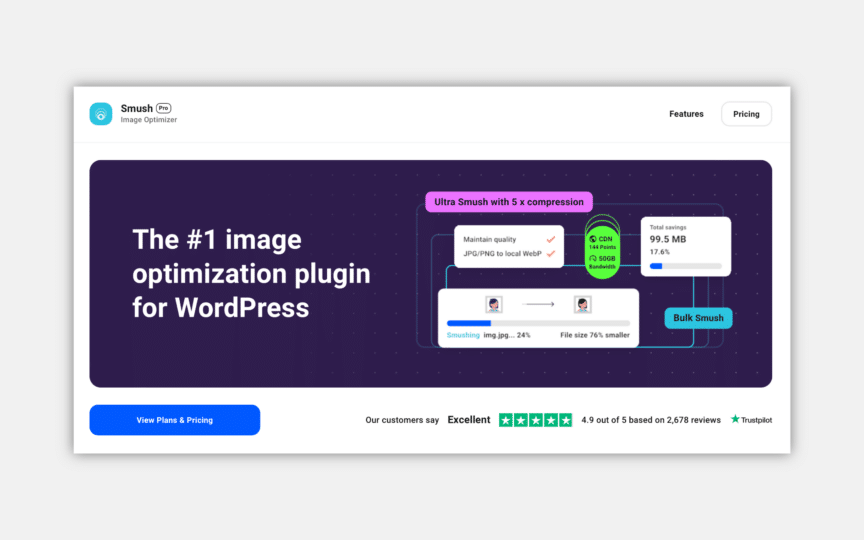 8) Floating Social Bar
A social sharing plugin that floats with the website. Floating Social Bar is flexible, clean, and an easy-to-use plugin that is aimed to increase social shares of your website.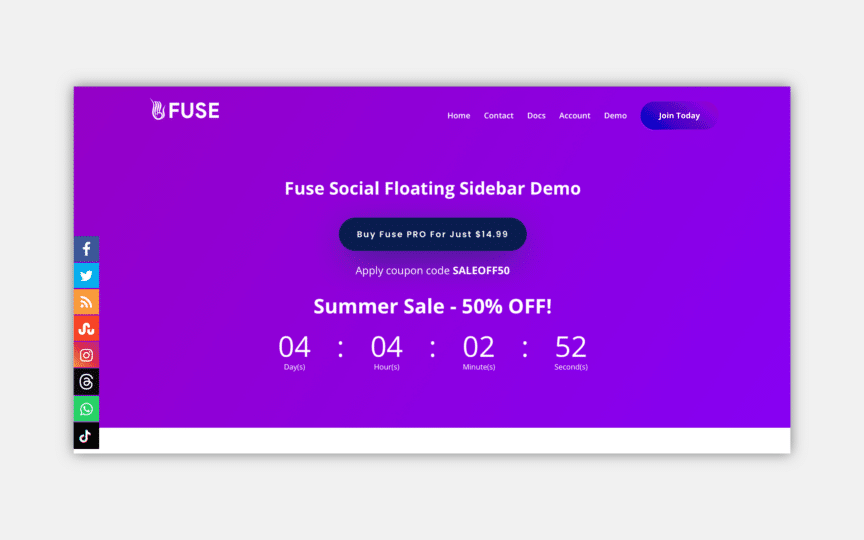 9) SumoMe
I love this plugin because it's an all-in-one plugin that will supercharge your website in the true sense.
SumoMe offers free as well as premium tools to improve customer experience, increase website traffic, grow email list, increase social shares, and improve analytics.
It's a lot of different tools that help with marketing and analytics.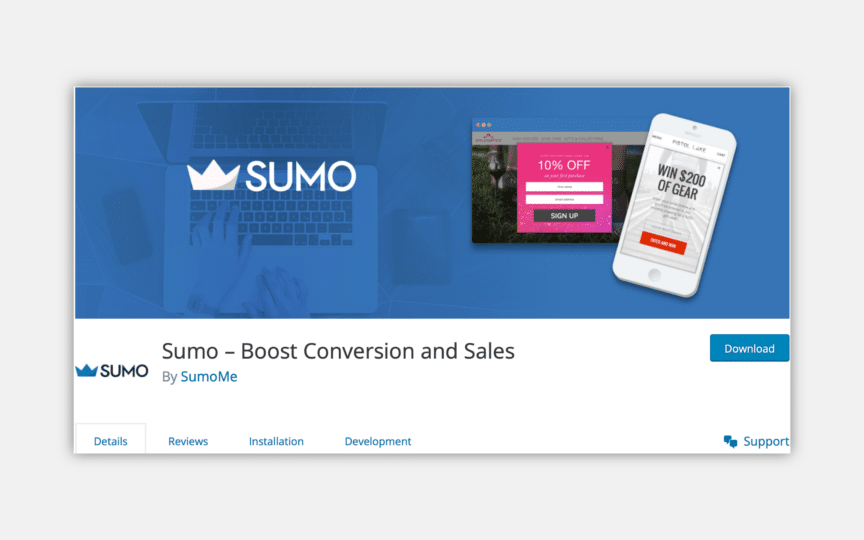 10) Jetpack
Jetpack by WordPress.com is another multi-purpose plugin that is an absolute must for every WordPress website. It helps improve traffic, security, image performance, and speed of your website.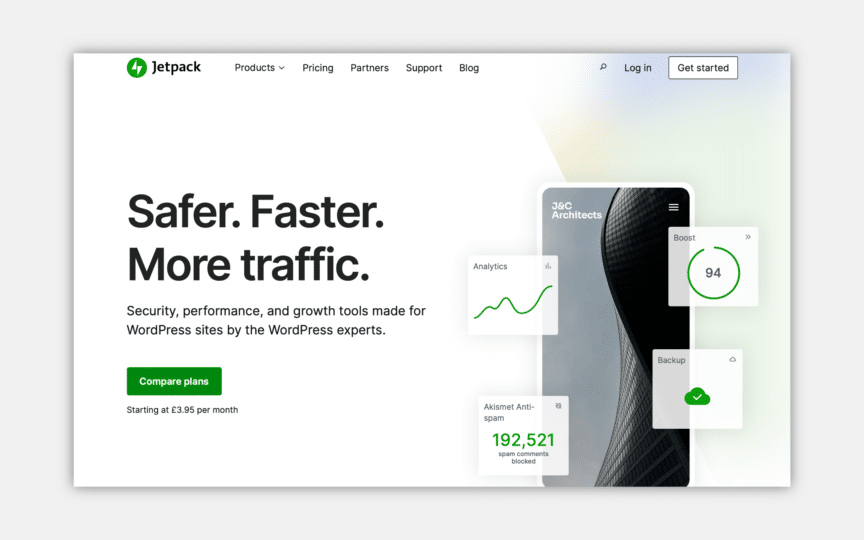 5. Creating your posts and pages
It is time to add content to your WordPress website.
You can add posts and pages. Before you get started, it's critical to understand the difference between the two.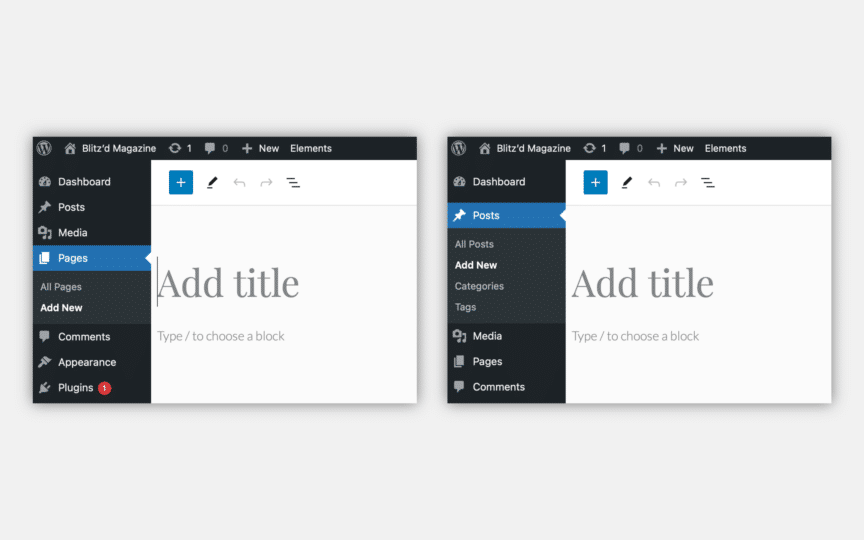 A page is a standalone webpage that is used on all types of websites. Posts, on the other hand, are specific to blogs. Posts have tags and categories while pages don't.
A tag is used to describe a post in detail while a category is used to define a post in broad terms. There will be a few categories on your blog but there will be multiple tags for every single post (though tags are optional in today's SEO).
For instance, if you want to add contact us information on your website, you will create a new page. If you wish to talk about the latest event, you need to create a new blog post.
Create an editorial calendar
An editorial calendar helps you keep tracks of the posts. It will help you plan your content. It's an integral aspect of your content strategy.
Here are some of the information you'll find in an editorial calendar:
What type of content to publish?
When to post it.
Proposed titles of the blog posts.
The purpose of each post that will be published.
How long it will be.
And more…
Curata has a few great content editorial calendars. You can use them to kick-start your blog.
6. Optimizing for users and search engines
Every website has two types of audience:
Search engines
Your actual target audience (the readers and customers)
You have to optimize your website for both.
The best way to optimize website and content is to install Yoast SEO WordPress plugin. It will make your life super-easy.
It monitors every page and post and gives real-time suggestions to improve optimization. It monitors everything such as:
Content readability
Word count
Tags
Focus keyword
Meta description
Title
Headings and subheadings
Keyword density
Permalink
Alt tags
Links
Sitemap
Victoria Edwards says that search engines look for four things on your website, these include:
Content (text, images, website layout, theme, link structure, etc.)
Website performance (speed, load time,etc.)
User experience (navigation, bounce rate, etc.)
Authority (backlinks)
Focus on these four elements to make your website well-optimised.
7. Integrating social media
There were more than 2 billion active social media users as of January 2016. Not integrating social media to your website means you are losing customers.
At the same time, social signals are a Google ranking factor – so it will help you rank better in search results.
There are three ways to integrate social media into your website:
Use a social share plugin such as Floating Social Bar. It will allow users to share content with their friends on social networks of their choice.
Create accounts for your business on social networks. Make sure your business have a presence on the leading social networks like Facebook, Twitter, Google Plus, Instagram, and LinkedIn.
Use automation to share new posts on social networks. The best way to do this is to install NextScripts social networks auto-poster plugin. It posts on your social networks automatically whenever you publish a new post. It supports all the leading social networks.
Besides, it's essential to have a social media editorial calendar that will tell you what type of content to post on social networks, when to post it, which networks to post onto, and which tools to use.
Conclusion
There you've it. The definitive guide to designing a professional website using WordPress.
Bear in mind that you're not in this for yourself – but for your customers. So choose themes, designs, and content that they want.
All in all, a perfect website needs regular updates and close monitoring. Never ignore your WordPress website or it will lose its awesomeness.
If you enjoyed this article, you might enjoy this one too:
– Reach out to WordPress website design
– Responsive WordPress themes: Making the right choice for your business