The best USB C monitor is a convenient product for many modern professionals. With a 4K USB C monitor, you can easily plug a range of devices into your computer when working on your next graphic design project.
A cutting-edge USB-C monitor is just like any other accessory in your professional kit. As a graphic designer, you'll likely find yourself investing in everything from laptops custom-made for Photoshop, to animation tablets and ergonomic keyboards.
With USB-C monitors, you can connect a range of peripherals and valuable tools to your computer in seconds. Unlike standard monitors without USB connections, a USB-C monitor allows you to link all the tools you like without having to mess around at the back of your PC.
So, how do you choose the ideal USB-C monitor?
That all depends on you. For some people, the most important factor will be color accuracy, and a 4K resolution for absolute clarity. For others, precise calibration and ergonomics will be more important.
Fabrik has chosen some of the best USB-C monitor purchases on the market, to help you make a better choice.
Here are our picks for the best USB-C monitor…
ASUS ZenScreen 1080p (best portable)
Dell Ultrasharp (best climate friendly)
Samsung Business CH890 (best curved)
LG 27UN850-W (best onscreen controls)
Lenovo L27M-28 (best for charging)
ASUS ProArt Display (best for color)
ViewSonic VG2755-2K (best with hub)
Acer CB272 (best bezel)
Dell S2722QC (best for sound)
Read on for more…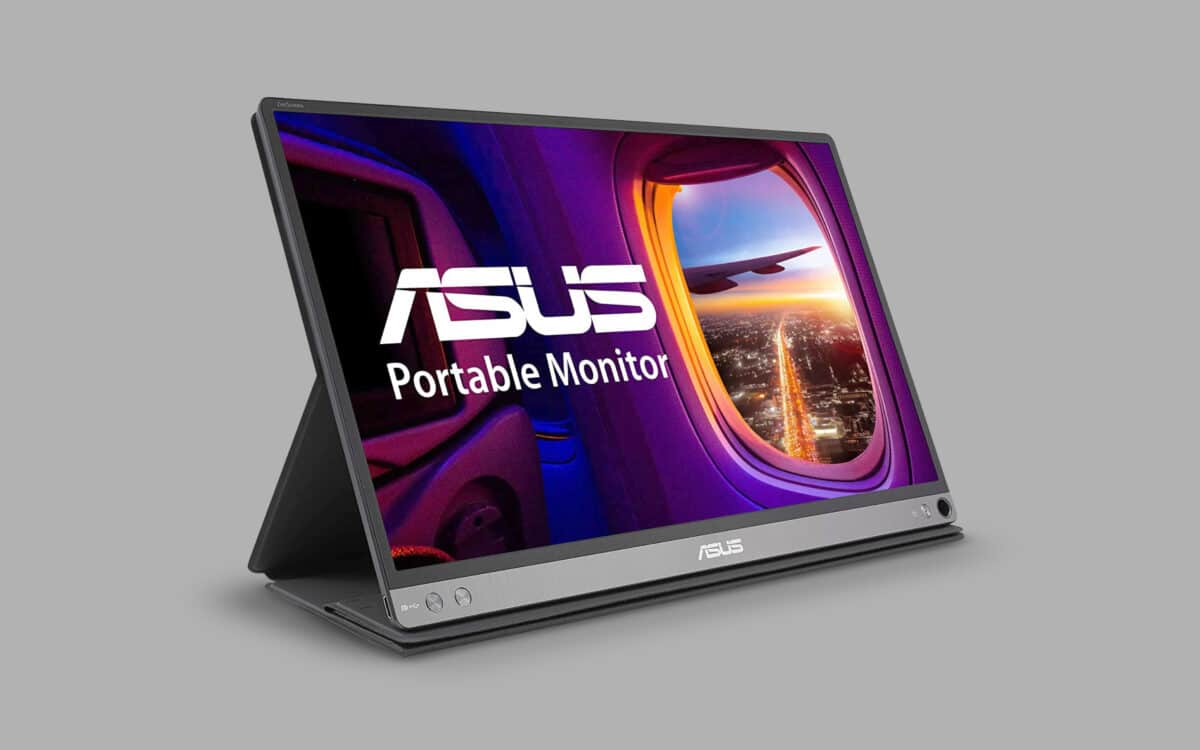 1. ASUS ZenScreen 1080p (best portable)
A portable monitor can be a handy product to have as a designer or creative professional. All you need to do is plug your device into a computer tower or system, and you're ready to go. This ASUS ZenScreen portable monitor is a 15.6" solution with USB-C connection compatibility.
Featuring an award-winning design, this is one of the slimmest and most lightweight portable monitors on the market, complete with a pen hole for landscape and portrait sketching, and auto rotation.
There's even a smart cover included to protect your investment.
Features include:
15.6-inch 1080p display
USB C monitor with Type C and A connections
Ultra-portable lightweight design
Smart pen hole and smart cover
Auto-rotate functionality
ASUS eye-care technology
Multiple advanced display options
The ZenScreen comes with advanced eye-care technology to reduce flicker and blue light. There's also a range of advanced display settings available through the ASUS Display widget. The biggest downside is it can be a little difficult to set up.
Pros:
1080p display
Portable and lightweight
Auto-rotation included
Eye-care technology
Display options
Cons:
Not the best included cables
Can be tough to set up
ASUS ZenScreen 1080p
Designed for portability, the 15.6" Full HD IPS ZenScreen MB16AC USB monitor features the world's first hybrid signal solution. At only 1.7 pounds and 0.3 inches slim, the MB16AC easily slides into briefcases to become the ideal travel companion for laptops to maximize work efficiency and simplicity.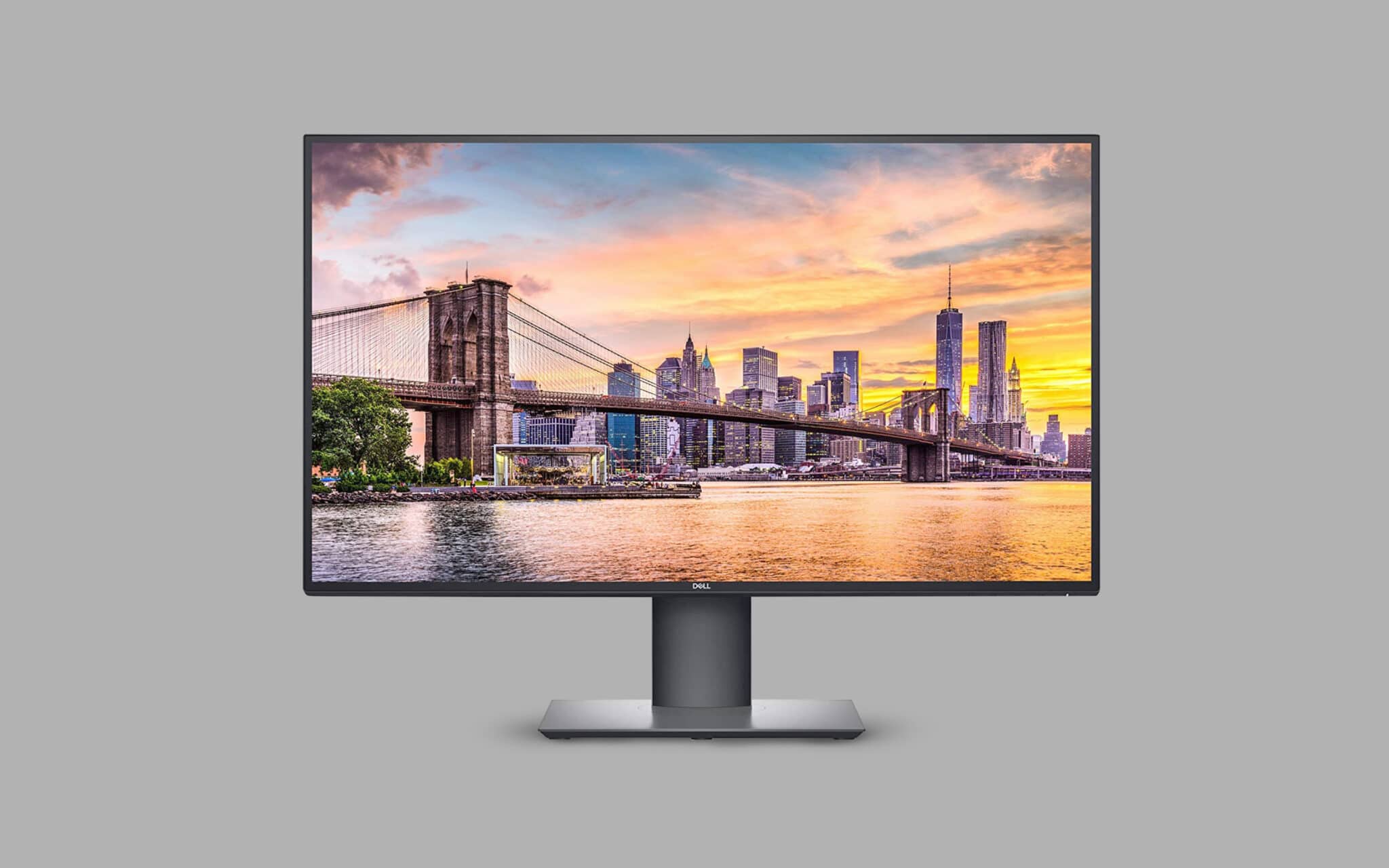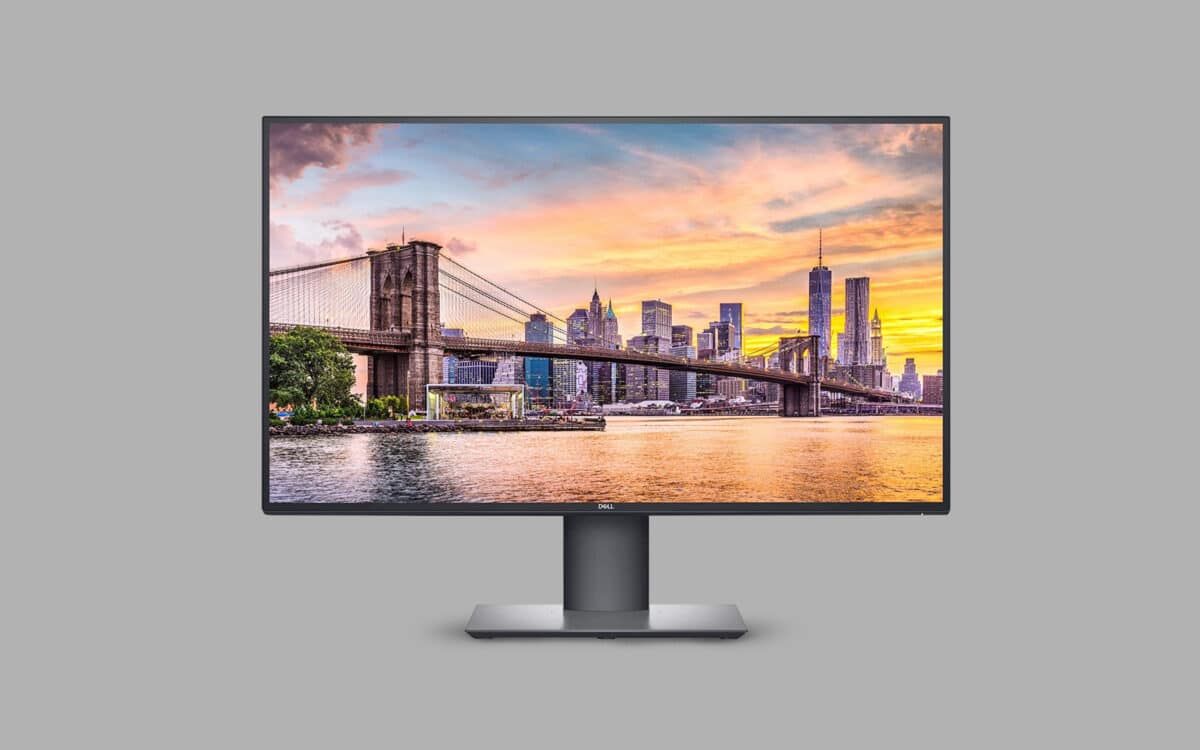 2. Dell Ultrasharp (best climate friendly)
Designed to deliver exceptional clarity without harming the planet, the Dell UltraSharp display is a powerful USB-C monitor, ideal for any budding designer. This highly efficient workstation comes with 4K Ultra-HD display support, and a sleek design ideal for multi-monitor setups.
You can even twist your monitor all the way around and use it in vertical mode.
Aside from USB-C connections, the Dell UltraSharp also comes with a HDMI port, display port, multiple speedy USB ports and an audio line out. The LED backlighting ensures you get a great visual every time.
Features include:
27-inch 4K HD monitor
USB-C connections as well as HDMI, display port and more
Tilt, pivot, or swivel your monitor
Anti-glare performance
LED backlights
USB hub
99% sRGB color gamut
Perfect for those who want to achieve incredible display performance without compromising on eco-friendliness, the Dell UltraSharp is a delight to use. Access to a completely swivel-ready stand even means you can adjust the position of your monitor to suit any project.
The adjustment buttons for brightness can be difficult to master, however.
Pros:
Excellent ergonomic options
LED backlight with anti-glare
Good for the environment
Lots of USB connections and alternatives
4K HD display
Cons:
Difficult to adjust brightness
Sale
Dell Ultrasharp
Create an efficient workspace with the Dell UltraSharp. Featuring a sleek 27 inch diagonal design with vibrant 3840 x 2160 resolution and thin profile that supports virtually seamless multi-display setups.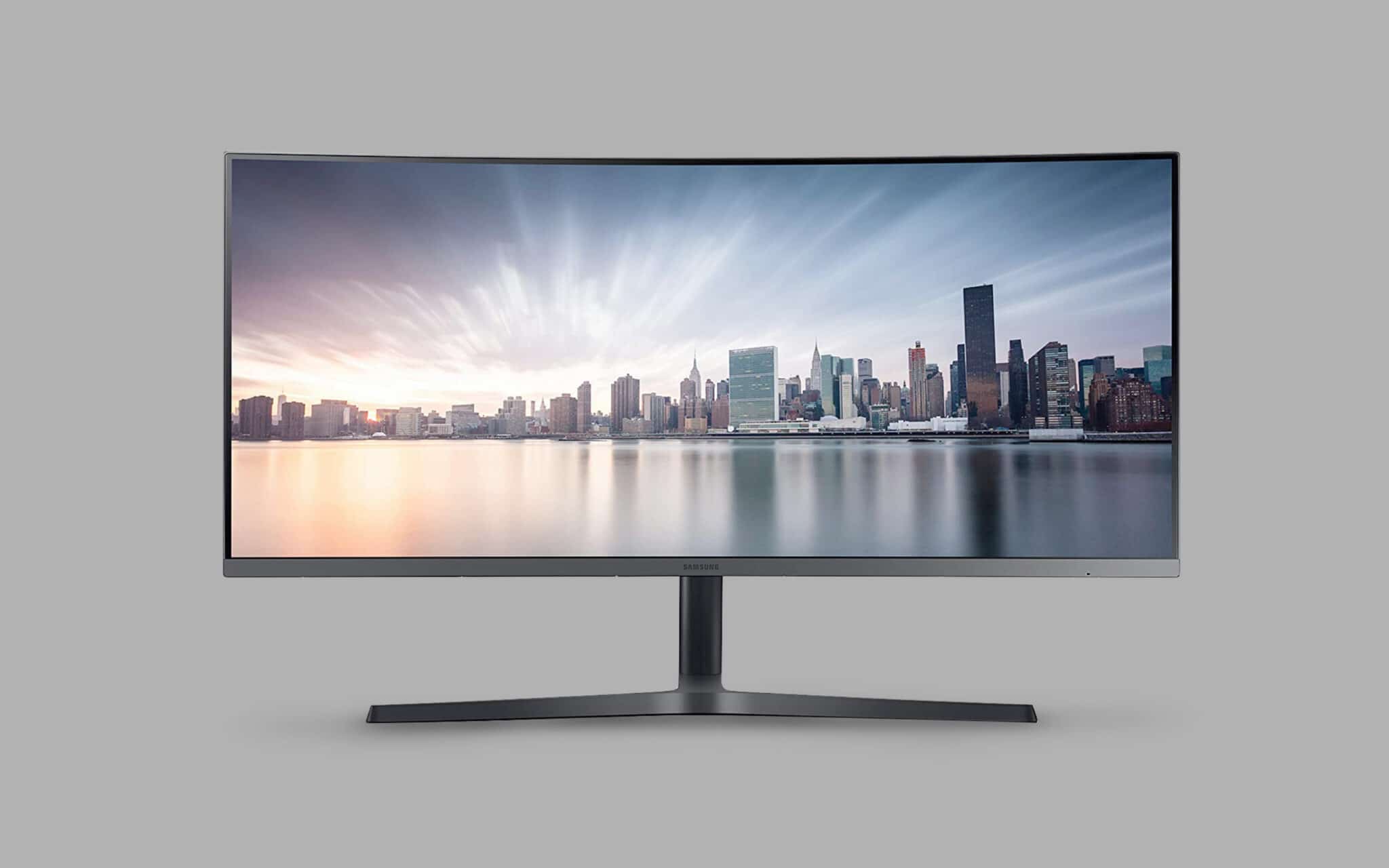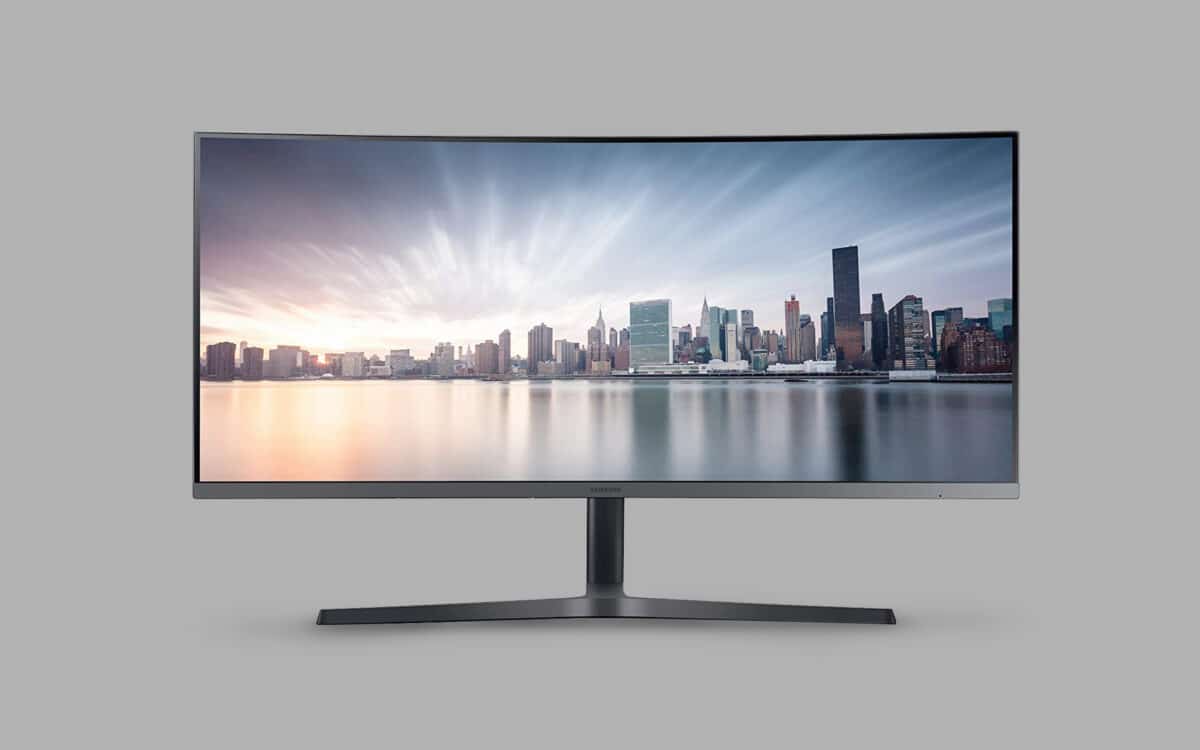 3. Samsung Business CH890 (best curved)
Ultra-wide curved monitors can give you a lot of control over your visual projects. With access to more surface area, it's easier to keep track of what's going on in animations and slides. At the same time, a curved monitor protects against glare.
This Samsung USB-C monitor is one of the best curved options on the market.
Offering 34-inch QLED technology, the Business monitor is ideal for vibrant color and detail. You get a highly adjustable stand with height adjustment, tilt, and other elements, including swivel and VESA mounting. There's also an amazing 100 Hz refresh rate.
Features include:
Ergonomic curved screen
Ultra-wide display
AMD freesync supported
100 Hz refresh rate
USB C connectivity
7-watt stereo speakers
PBP and PIP access
Aside from a range of connection points and powerful processing speed, the Samsung also comes with a host of productivity features, like Picture by Picture, to display two pictures side by side, or Picture in Picture. Wall mounting is available too.
Pros:
Access to a range of productivity tools
Great refresh rate
AMD freesync supported
Ergonomic curved monitor design
PBP access
Cons:
Picture in picture can be difficult to set up
Samsung Business CH890
This Samsung CH890 Series business monitor provides a premium viewing experience plus the ultimate in connectivity. Featuring a large, ultra-wide curved screen with WQHD resolution, you get a beautiful picture and can comfortably see more at once.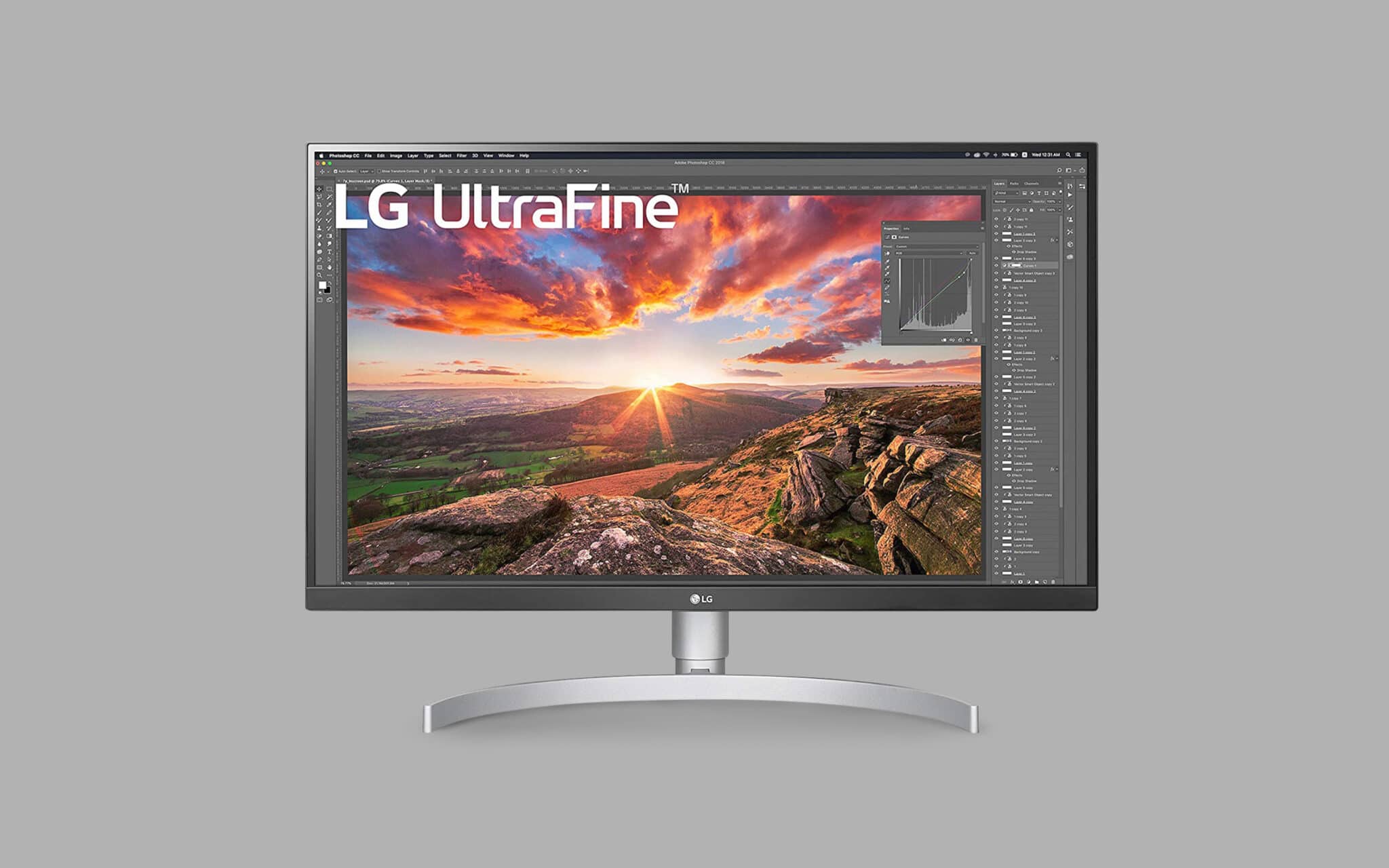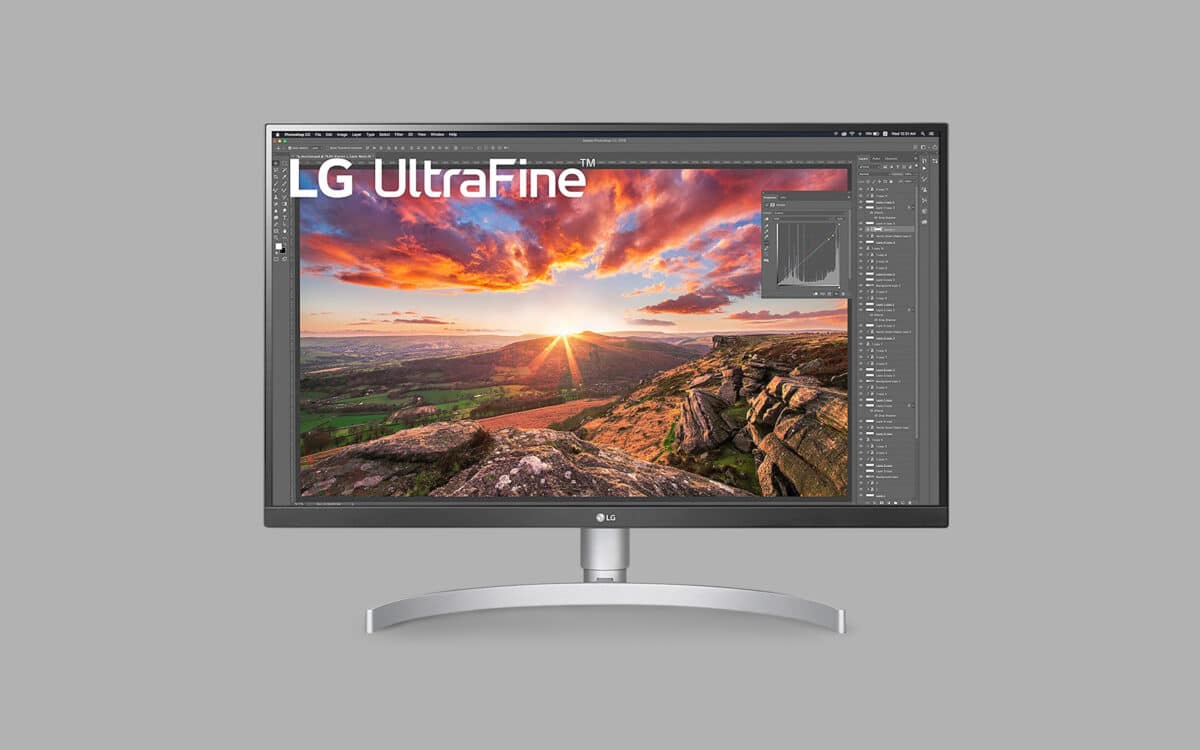 4. LG 27UN850-W (best onscreen controls)
Designed for productivity, this LG USB-C monitor is an amazing investment for any professional. A powerful ultra-fine display delivers incredible HD resolution with highly accurate colors. There's a sRGB 99% color gamut to consider, 4K UHD HDR, an ultra-thin bezel and so much more.
One of the most exciting features of the LG USB C monitor is the on-screen controls. You can set pre-sets for brightness and performance based on the kind of work you're doing. There's a game mode, and a screen split mode so you can work on two projects at the same time.
All this and you get black stabilization built in.
Features include:
Ergonomic pivoting stand
HD resolution (4K)
99% accurate color gamut
On-screen controls for split pictures
Brightness and performance presets
Black stabilization
USB-C connectivity
Ultra-thin bezel
The pivoting monitor from LG is particularly impressive, as it allows you to adapt to a vertical or horizontal display based on your needs. There's a height adjustment feature too, and plenty of bonus features to explore.
You may find the flicker reduction on this monitor less effective than on other alternatives, however.
Pros:
Ergonomic pivoting stand
Full on-screen control options
HD resolution for 4K editing
Fantastic black stabilization and brightness
Accurate color gamut
Cons:
Not ideal for flicker reduction
Sale
LG 27UN850-W
Upgrade to an LG UltraFine IPS 4K screen, delivering ultra HD resolution with supremely accurate colors, even when viewed off angle. The 27 inch display offers versatility of USB Type C connectivity plus the benefit of HDCP 2.2 compatibility, so it will seamlessly display 4K content from a variety of sources.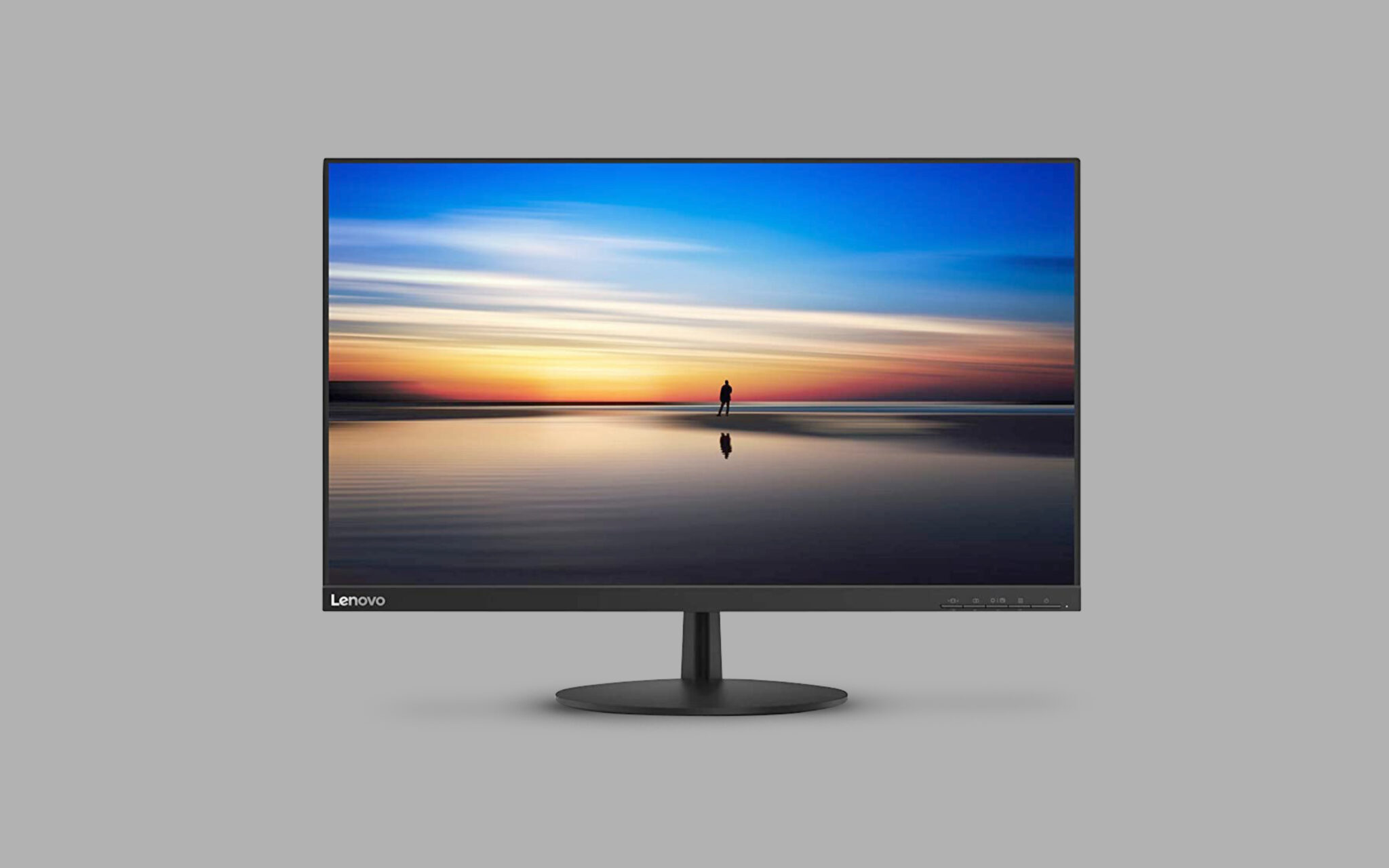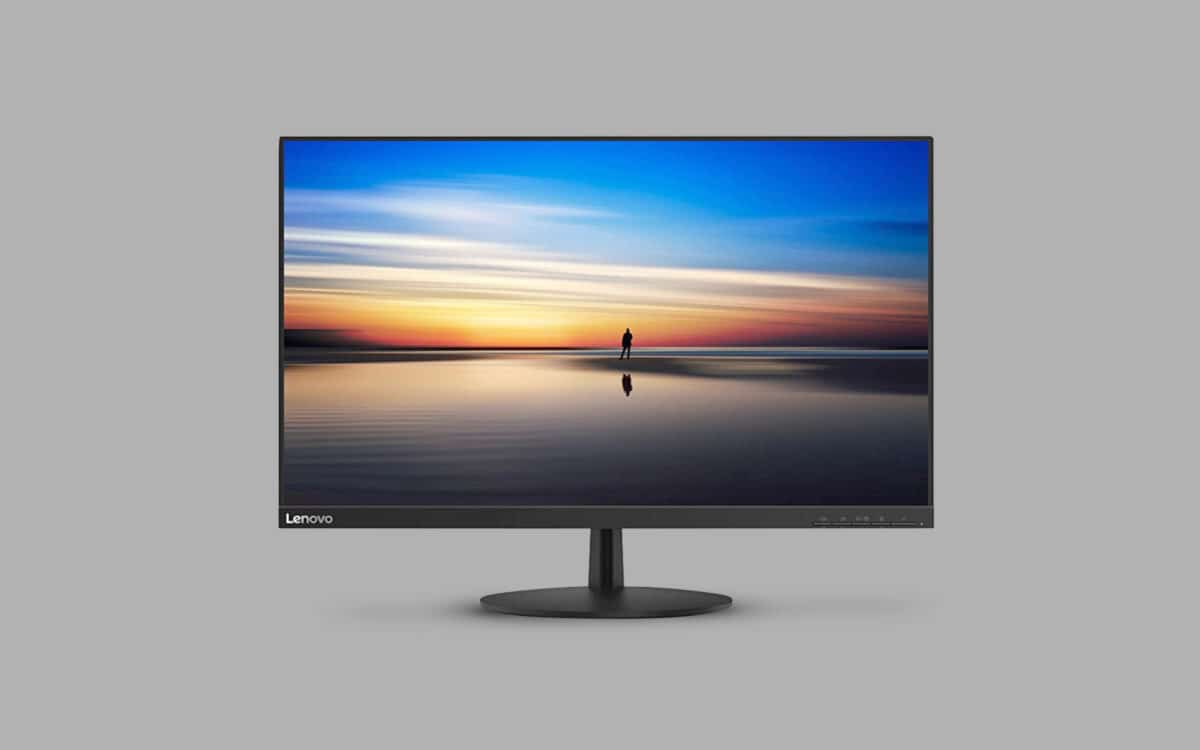 5. Lenovo L27M-28 (best for charging)
USB C monitors are fantastic for a range of reasons. The right display will allow you to connect all your must-have peripherals, but USB-C connections can do other things too.
This Lenovo L27M-28 monitor, for instance, has powered USB C sockets, so you can charge your smartphone and other devices as you work.
A 27-inch full-HD monitor for the business environment, this Lenovo model comes with incredibly thin bezels to offer a smoother viewing experience.
There's AMD freesync technology built-in, ensuring you can see every detail of your images and creations, no matter which program you might be using.
Aside from USB-C connectivity, you'll also find VGA, HDMI, and audio ports.
Features include:
Full HD 27-inch panel
Thin bezels for seamless viewing
USB-C ports with charging support
AMD freesync technology
Eye-comfort ready with anti-flickering
Cable tidy included in mount
Compliant with Energy Star standards and created to reduce the strain on your eyes while you work, this USB-C monitor has it all. There's even a clutter-free cable management mechanism in the back of the stand, so you can keep your desktop looking great.
Pros:
Fantastic USB C charging connectivity
High quality display with flicker-free management
Detailed color performance
Ready for multi-monitor use
No eye strain
Cons:
Only one USB 3 connection
Sale
Lenovo L27M-28
The Lenovo l27m-28 computer monitor gives you an unobstructed viewing experience with its near edgeless screen. The 1920 x 1080 resolution Full-HD, large 27-inch panel offers enough visual real estate to have multiple working Windows open at once.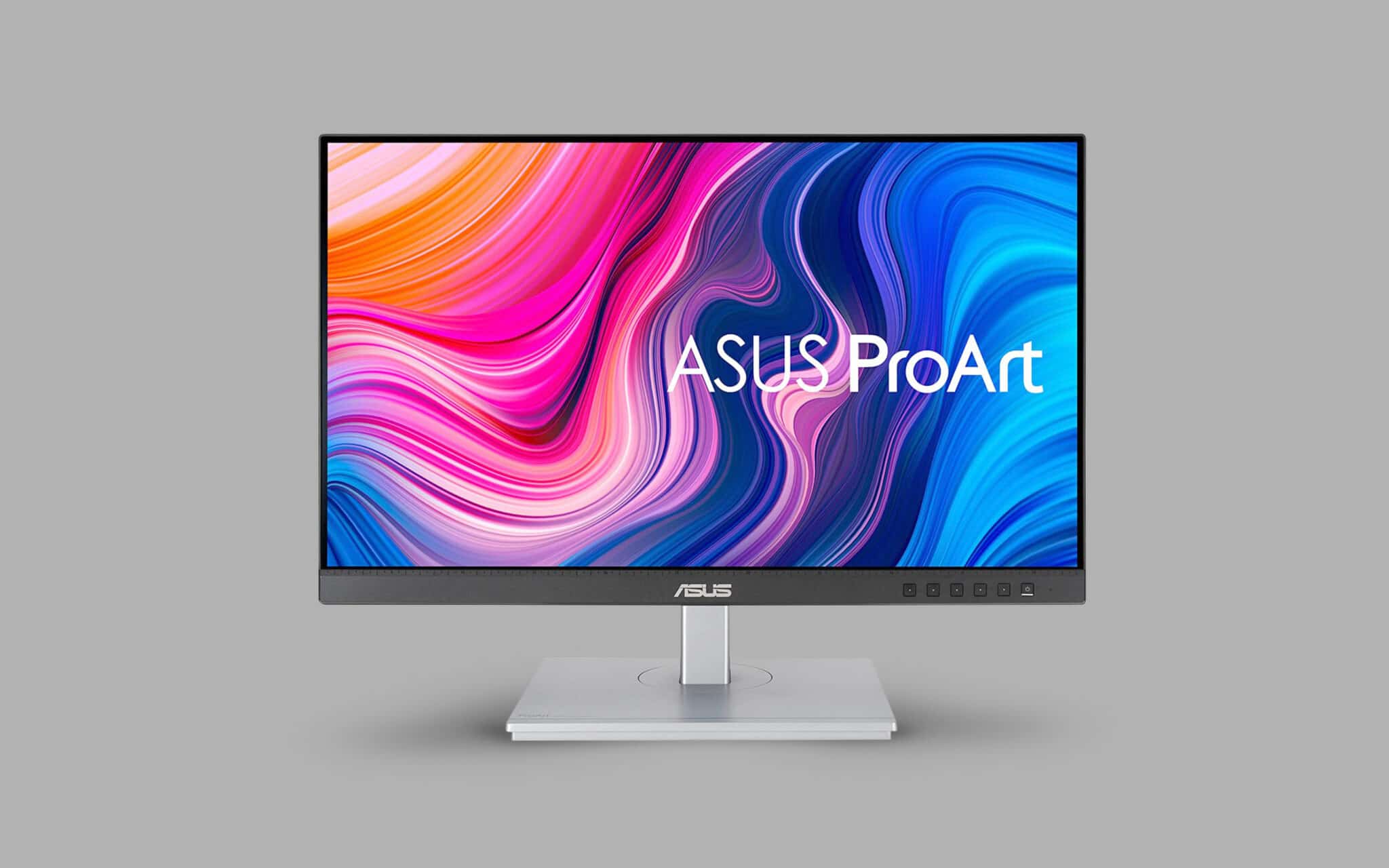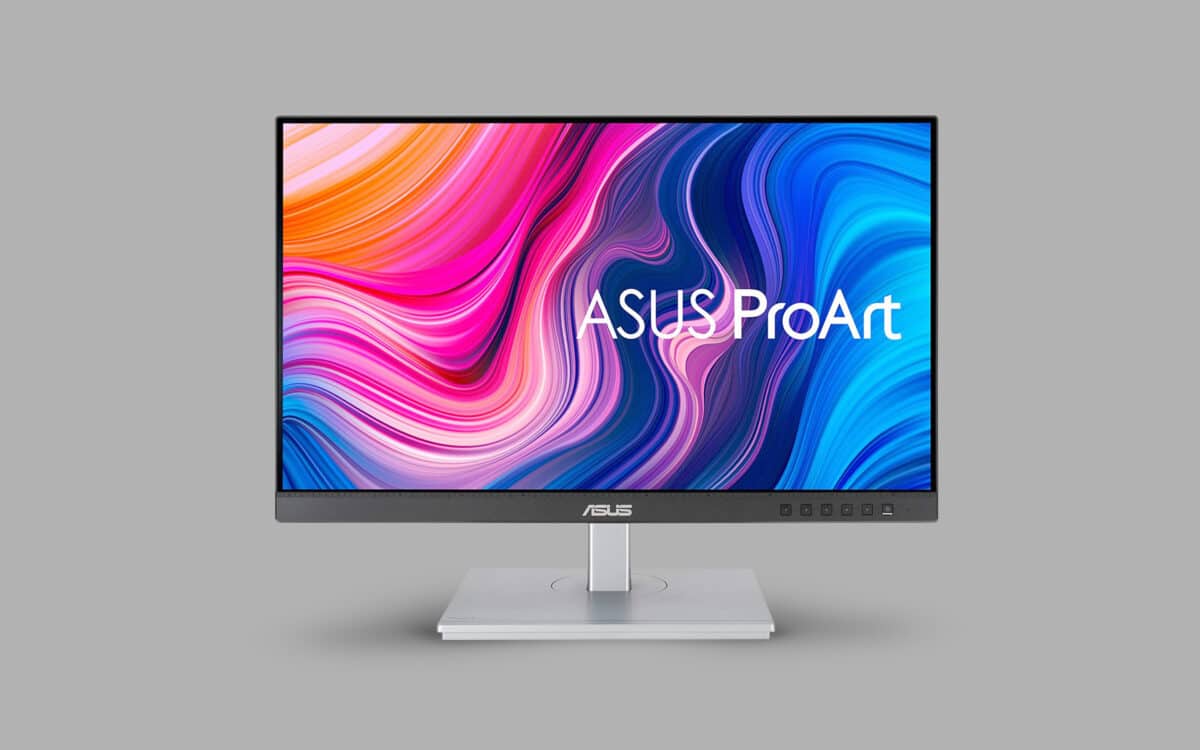 6. ASUS ProArt display (best for color)
One of the best ASUS USB-C monitor products on the market, the ProArt display is a delight for any professional to work with. Verified according to the highest standards, this 23.8-inch display comes with LED backlighting and an international color standard performance of 100% sRGB.
To boost the accuracy of your viewing experience, the ASUS ProArt is Calman verified and factory calibrated. Extensive connectivity options include USB-C ports with 65w power delivery, a DisplayPort, HDMI, and more.
The daisy chaining functionality also means you can run up to four displays at the same time.
Features include:
Full HD performance with backlighting
International SRGB 100% color standard
Calman verified and factory calibrated
USB, HDMI and display port connectivity
Ergonomic design with swivel function
Daisy chaining technology
75 Hz refresh rate
A powerful 75hz refresh rate means you should have no problem working on complicated projects with a range of software solutions. You can twist your display into vertical mode, and the ultra-powerful flicker-free and low blue light technology will protect your eyes.
There's even ProArt preset technology to get your color right first-time around.
Pros:
Exceptional color calibration
Flicker-free and low blue light performance
Fantastic ergonomic swivel options
Great range of connection points
Ideal for daisy-chaining purposes
Sale
ASUS ProArt Display
Perfect for multi-display setups, the 23.8" ASUS ProArt PA247CV supports daisy-chain function on DisplayPort and features a USB-C port for video transmission and power delivery.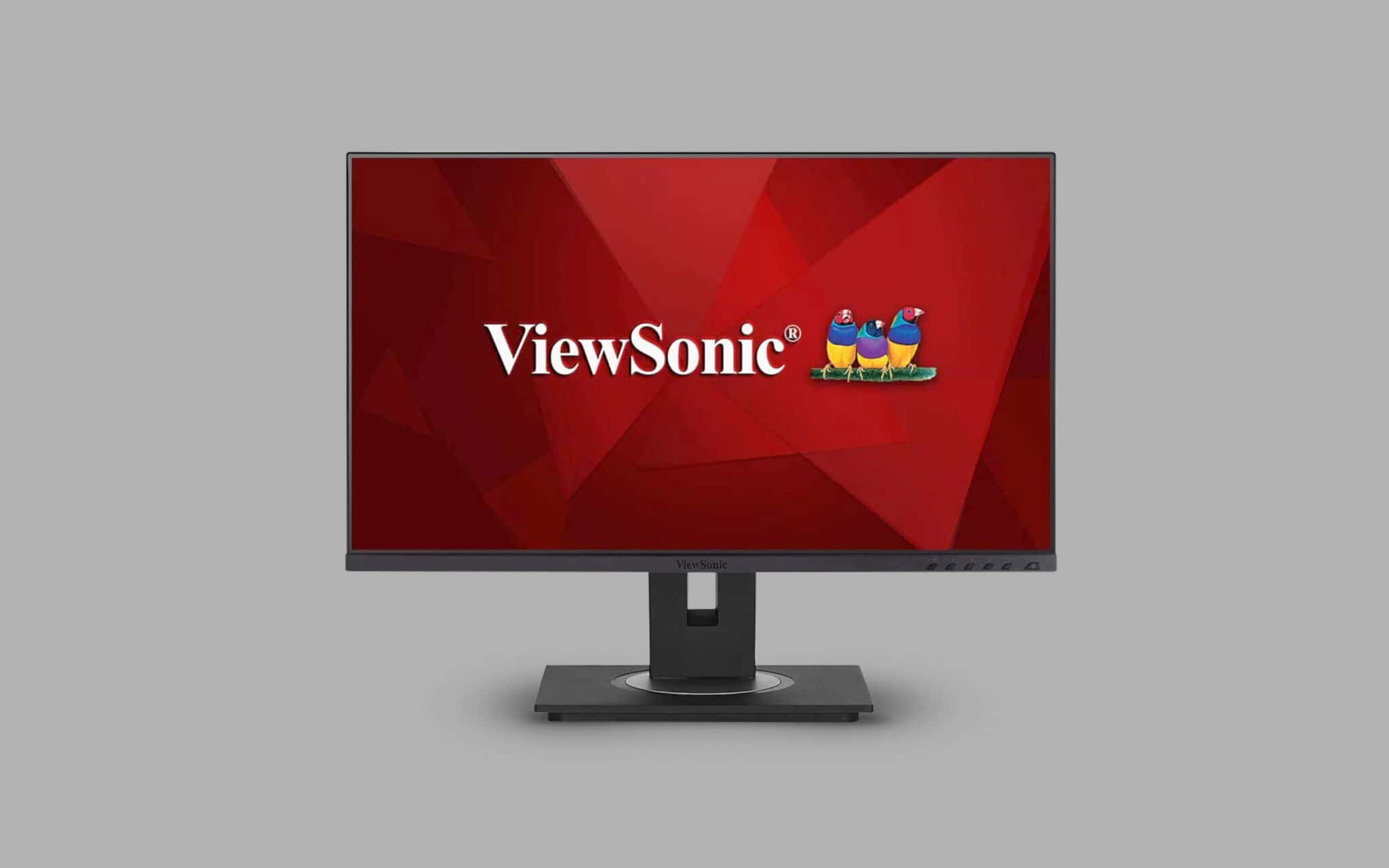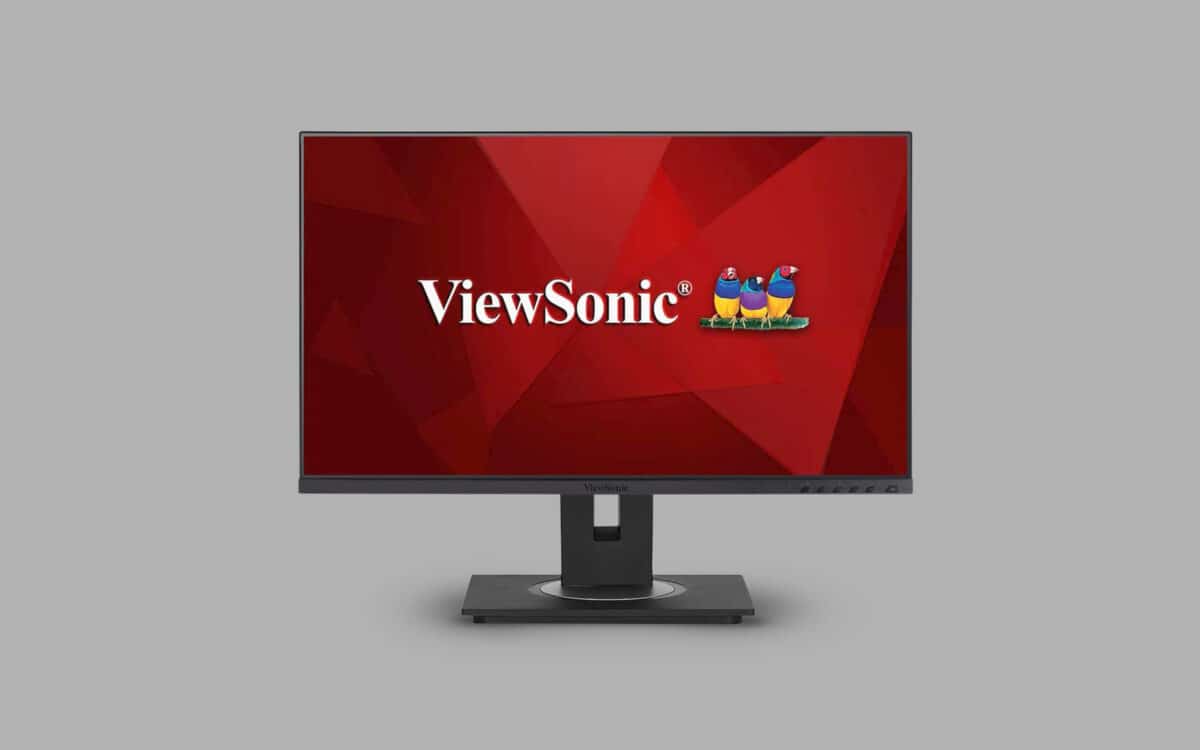 7. ViewSonic VG2755-2K (best with hub)
The ViewSonic USB-C monitor is all about helping people make the most out of their screen time. Simple but effective, the 60Hz monitor delivers beautiful HD viewing for all tasks.
There's a 40-degree tilt option for better ergonomics, and a slim bezel to improve your viewing from any angle. Enhanced viewing comfort is offered by flicker-free technology too.
Rather than offering a few basic USB-C connections, the View Sonic monitor goes to the next level with an included USB hub. This ensures you can plug all of your peripherals into one part of your display.
There's support for USB 3, HDMI connections, and display port connections too.
Features include:
60 Hz refresh rate
Excellent ergonomic stand
Advanced HD performance
Flicker-free and low blue light
USB C hub for all your connections
3-year industry leading warranty
Although not as advanced as some of the market-leading USB-C monitors discussed in this list, the ViewSonic monitor is a beautiful choice for professionals.
The ability to twist your monitor to suit your needs, combined with various extra features like flicker-free display performance also gives you a more comfortable working experience.
Pros:
Excellent ergonomic stand
Great low blue light and flicker-free performance
Minimal bezel for better viewing
Complete hub of connectivity options
Optimized pre-set viewing settings
Sale
ViewSonic VG2755-2K
Designed for the modern day office, the ViewSonic VG2755-2K monitor delivers an efficient end-to-end enterprise experience. Usb 3. 1 Type-C connectivity provides charging power, data, video, and audio over a single connector for convenience and reduced Cable clutter.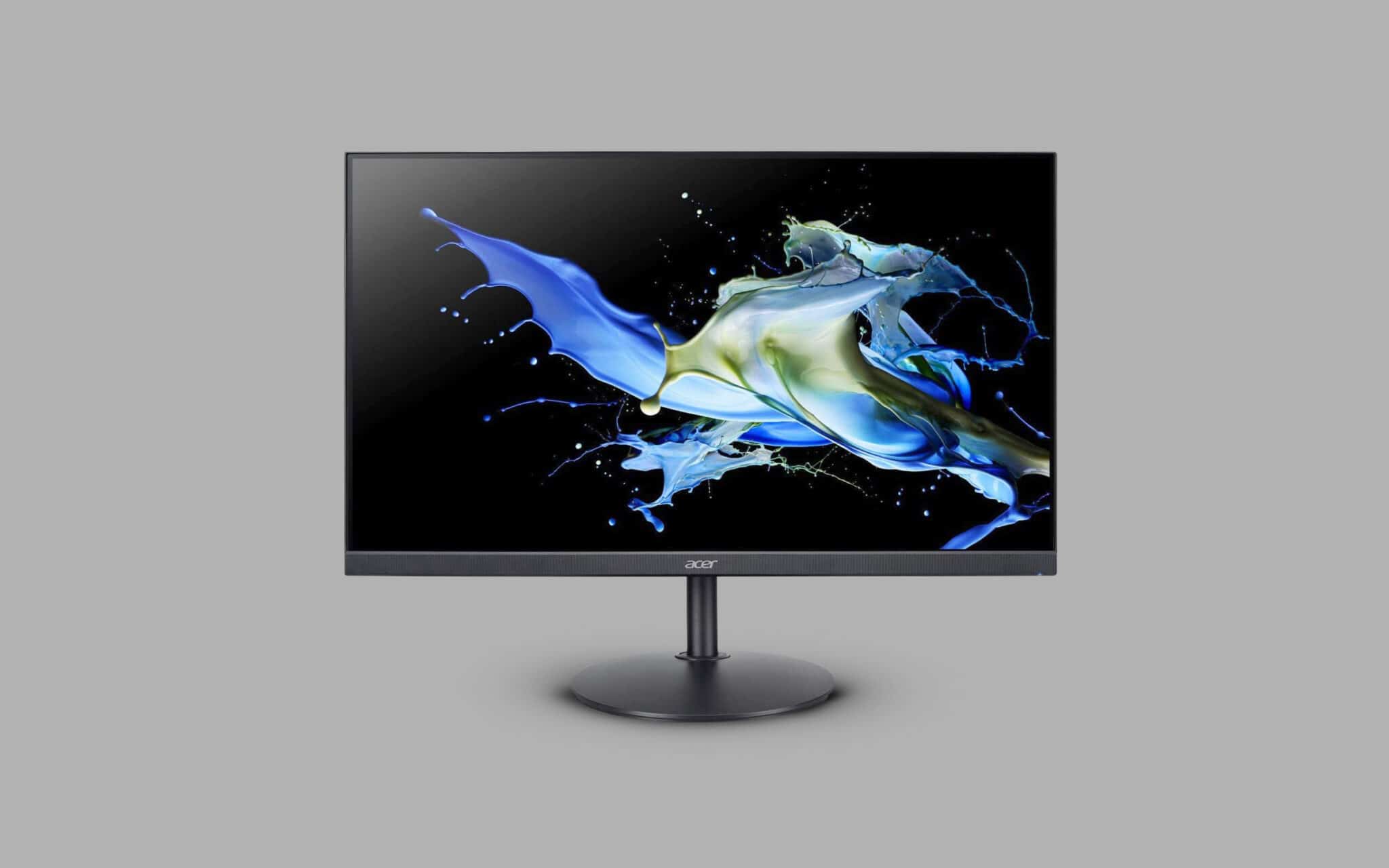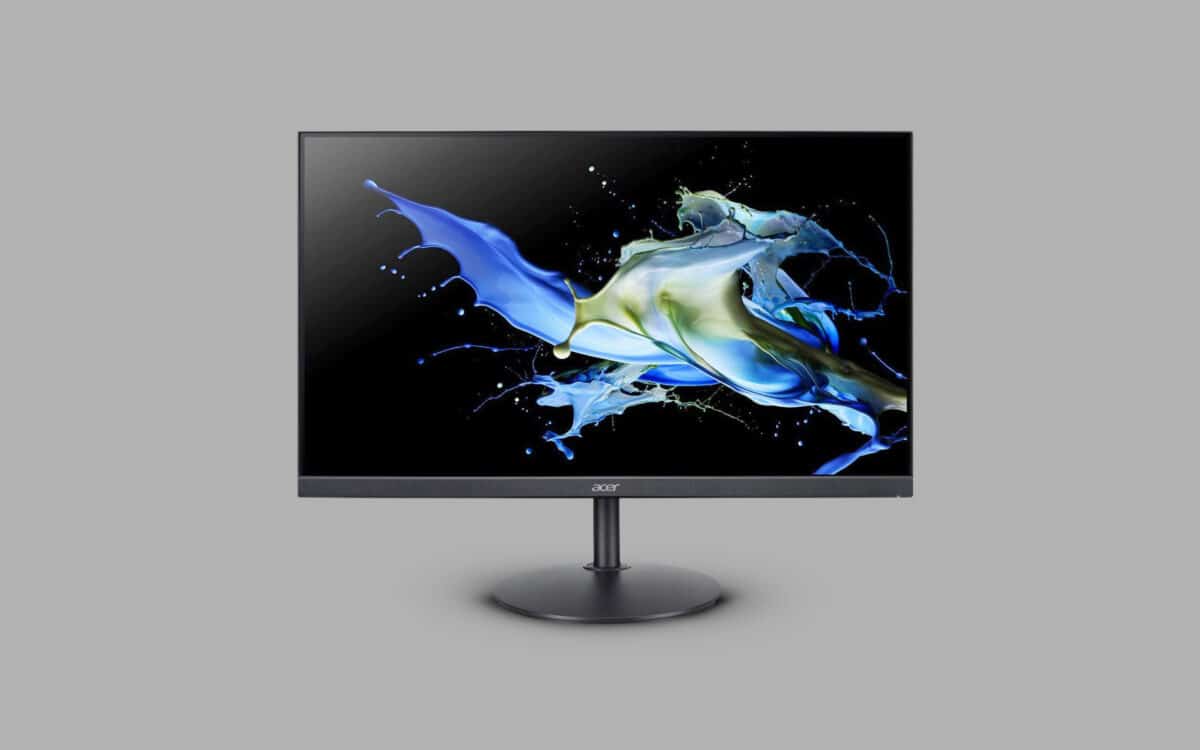 8. Acer CB272 (best bezel)
Perhaps the ultimate option in ultra-thin USB-C monitors, the Acer CB272 is a stunning device with minimal frame to worry about. This eye-catching product combines a 27-inch widescreen display with AMD Radeon FreeSync and a rapid 4ms response time.
Strikingly thin, the display is ideal for combining with a secondary monitor.
This Acer USB-C monitor comes with a powerful selection of inputs, including HDMI and VGA, as well as a Kensington locking slot to protect your purchase. There's also an admirable 75 Hz refresh rate, so shouldn't have a problem working with all kinds of software.
Features include:
AMD Radeon Freesync
1ms response time
75Hz refresh rate
Thin zero-frame design
1920 x 1080 resolution
Ergonomic stand
HDMI, USB-C and VGA connectivity
Excellent 16.7 million color support
Beautifully designed to fit well in any professional environment, the Acer display ensures a high-speed response for your programs, and Acer vision care for blue light protection.
Unfortunately, it may not be the best product for Mac users.
Pros:
Excellent 1080p resolution
Minimal response time
Good blue light and flicker protection
Fantastic color support
Thin frame bezel
Sale
Acer CB272
Enjoy an outstanding visual experience with an Acer CB272 Zero Frame IPS monitor. Designed with prosumers in mind, this display features incredible images and colors. Through AMD FreeSync technology, the frame rate is determined by your graphics card, not the fixed refresh rate of the monitor, giving you a serious competitive edge.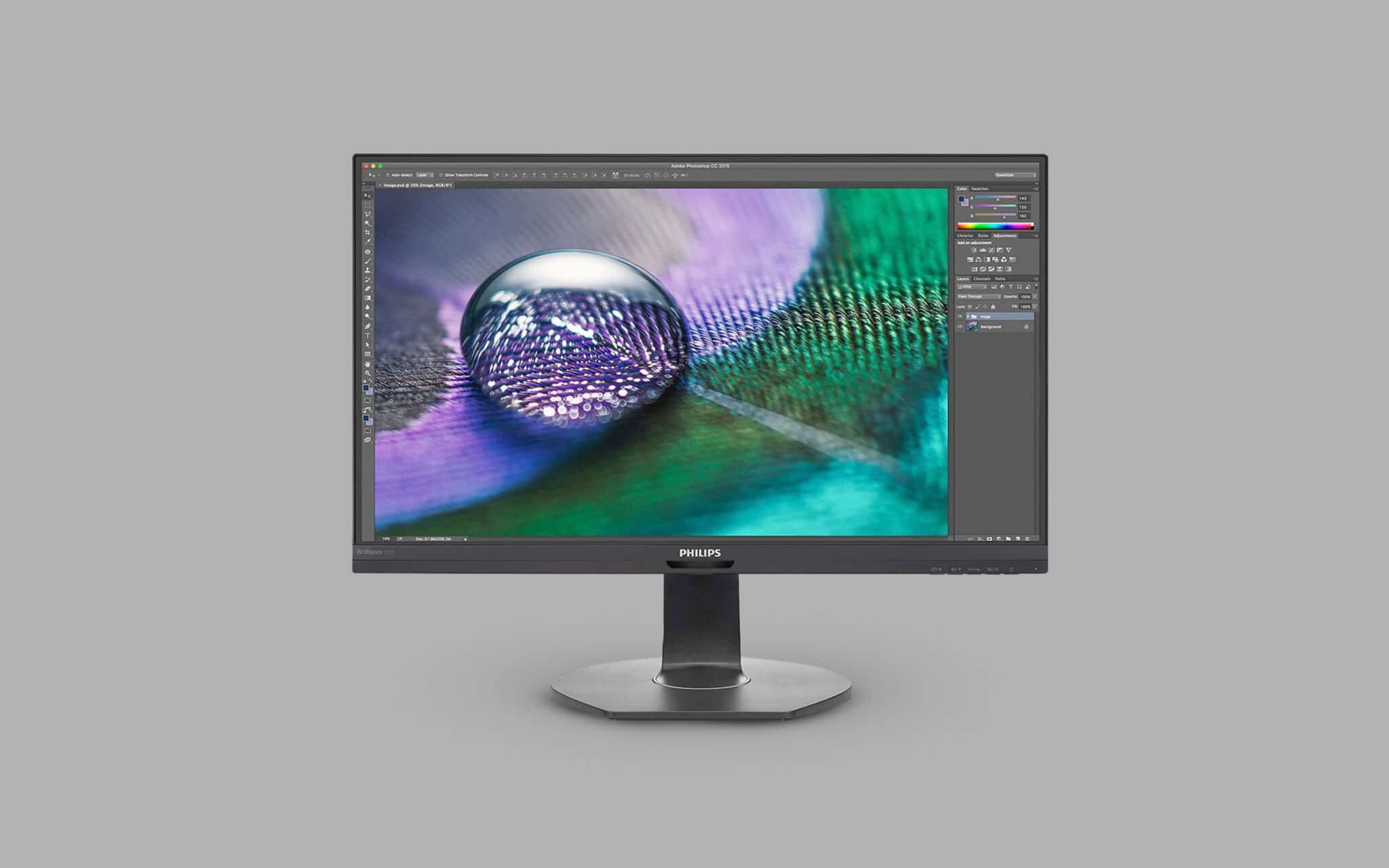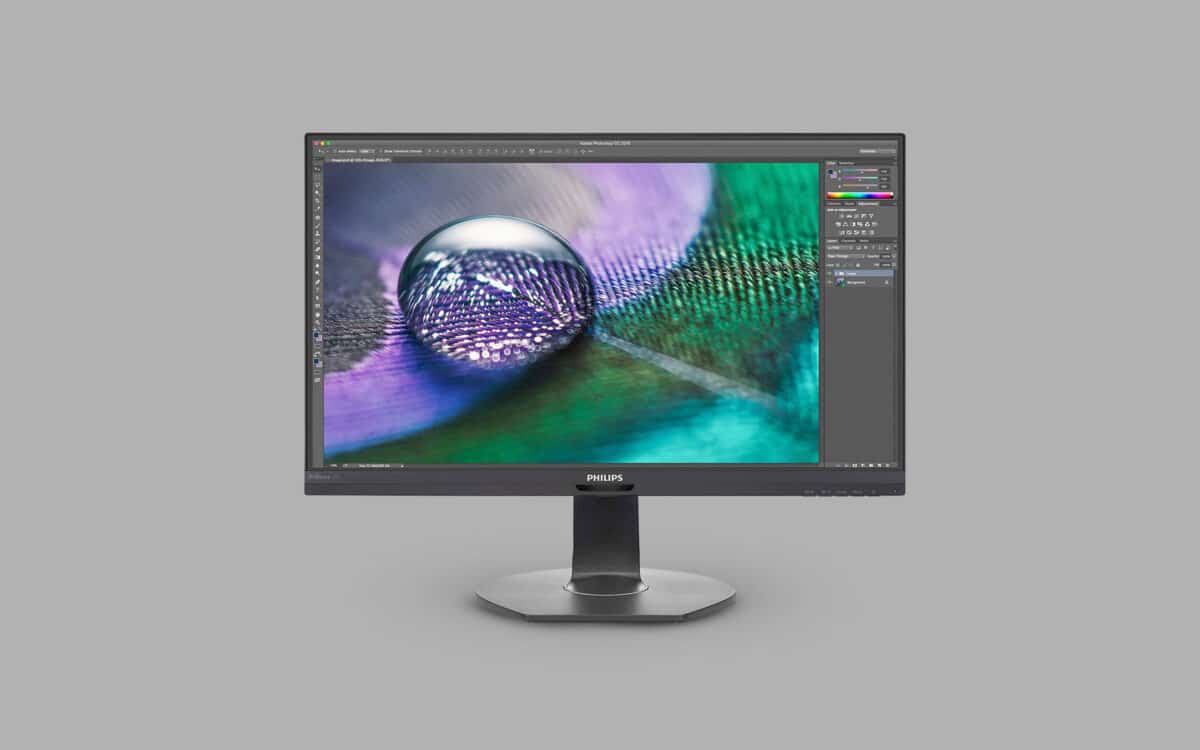 9. Dell S2722 (best for sound)
Often renowned as one of the best USB-C monitors on the market, the Dell S2722 is a 27-inch monitor with excellent 4K UHD visuals. For designers, the monitor can offer over 1 billion colors, with an ultrathin bezel design for less distraction.
Plus, you also get USB-C docking and a quick-access USB 3.2 Type A port, so you can connect your external devices quickly and easily. This monitor also packs dual 3W integrated speakers to fill the room with great sound while you're working or gaming.
The Dell S2722 comes with a range of positioning options, including a full vertical view so you can twist your display to suit you.
Features include:
USB, HDMI, and display port connections
4-year advanced warranty
Ergonomic adjustment options
Mobile USB-C docking feature
27-inch 4K display
1 billion colors
60Hz refresh rate
Dual 3W integrated speakers
Beautifully structured to give you the best results from any project, the Dell S2722 is a state-of-the-art work accessory with plenty of input and output options. And for the gamers, it comes with AMD FreeSync technology.
Pros:
Excellent warranty coverage
Lots of ways to adjust your display
USB-C docking and charging
4K display with amazing colors
AMD FreeSync technology
Dell S2722
Utilizing the USB-C docking monitor, this Dell ultrathin 4K UHD monitor with USB-C docking replaces cable clutter. View UHD images, secure connect to intranet, re-charge your notebook. All at the same time with a single USB-C cable.
Choosing the best USB C monitor
The ideal USB-C monitor for your workflow will depend a lot on your daily tasks and personal preferences. Being able to access USB-C connectivity within your monitor is an excellent feature to have when you're working on digital art.
Several years after it originally launched, USB-C has become the staple of the tech landscape, making it easier to connect all kinds of peripherals.
The best USB-C monitor can easily become a desktop docking system for your mouse, keyboard, drawing tablet, and so much more. You can even connect multiple monitors to daisy chain your display to various products in the office.
Here are some points to consider when choosing a USB monitor:
Color performance
A highly accurate color performance is a must have for a great monitor. Look for something calibrated to the highest standards, with excellent vibrancy and a strong sRGB performance.
Design
Curved monitors can give you more protection against issues like glare, while pivoting monitors allow you to move between vertical and horizontal mode whenever you choose. The best time will give you more comfort, and a better view.
Productivity
Many powerful monitors now come with productivity features to help you accomplish more as you work. The option to set your own brightness and color settings on an in-built app can be very appealing. It's also worth looking for picture-in-picture options.
Connectivity
Aside from USB-C connections, you may also need things like HDMI connectivity, and display ports. Some people even want to plug their ethernet cables straight into their monitors, so keep this in mind.
Performance
Performance in a USB-C monitor is often measured through things like refresh rate and response times. Ideally, you'll need a refresh rate of at least 75hz to get the best results out of all your editing and animation software.
Good luck finding the USB-C monitor best for your needs. Remember, you can check out our other fantastic lists and guides for more insights into some of the best tools available on the market today.
Fabrik: A branding agency for our times.