The best photo printers for Mac are ideal for creating sleek, professional hard copies of your favorite pictures. With the best photo printer for Mac, users can create entire albums of great images
People love Macs for a lot of reasons. They're sleek, easy to use, and packed full of creative functionality. Of course, one of the most compelling reasons to buy a Mac, is that they're fantastic for graphic design and editing.
If you've been recently working on your photography skills, or you're a professional snapping photos for big-name brands, a Mac device is sure to be on of the items on your toolbelt. However, there's also another crucial investment you'll need to consider to make the most of your photography skills.
The best photo printers for Mac allow you to print images in fantastic color and clarity so that you can delight your clients or just fill your albums.
Of course, like most computer peripherals, it's worth noting that not every device will necessarily be compatible with your Mac. That's why it's so important to be careful when you're browsing through your options.
Today, we're going to help you make the right choice.
Our best photo printers for Mac are:
Brother VC-500W (best Ink-less)
Canon TS6320 (best all-in-one photo printer for Mac)
HP Envy Photo 7155 (best with app)
Victure Photo Printer (best bundle)
Canon SELPHY CP1300 (best compact)
Epson Expression Premium (best with ADF)
Canon PIXMA TR4520 (best with Alexa)
Epson Expression Premium XP-6000 (best speed)
Kodak Dock Plus (best for Bluetooth)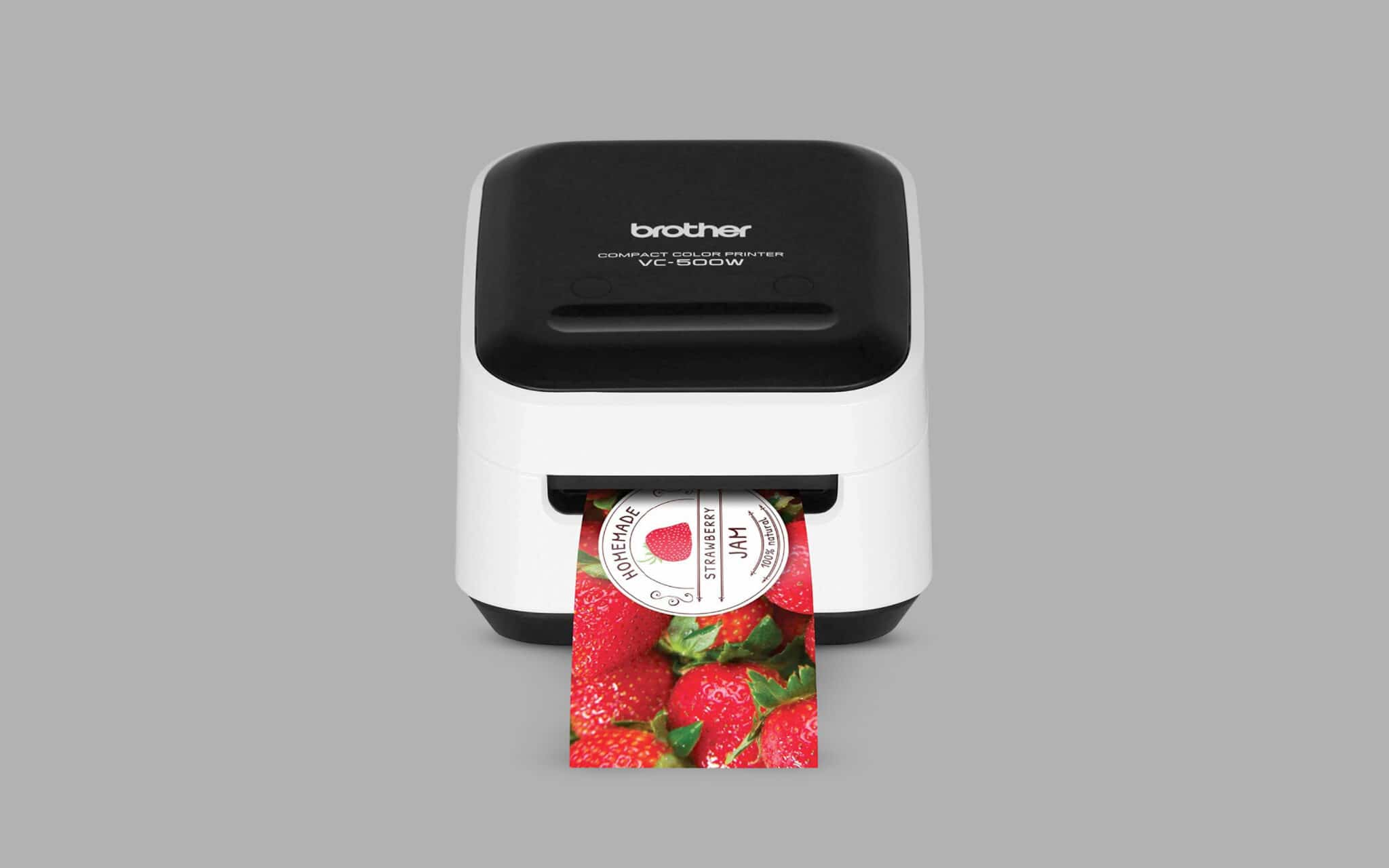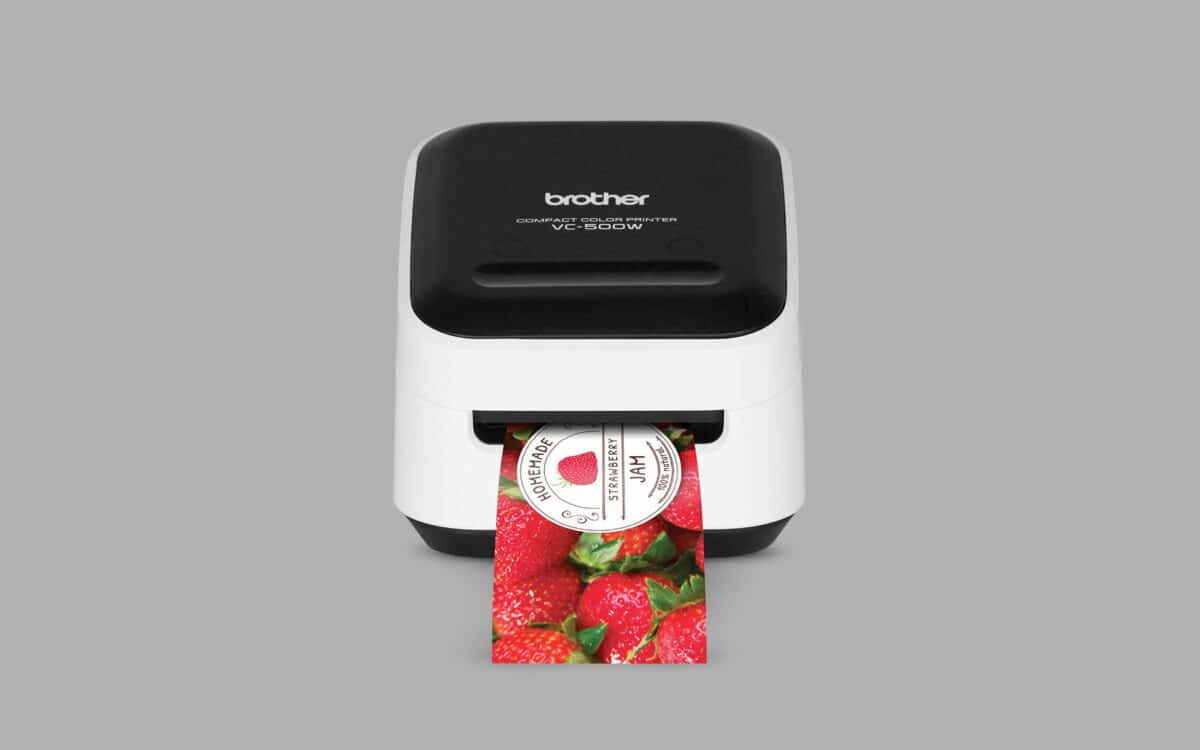 1. Brother VC-500W (best Ink-less photo printer for Mac)
When it comes to finding the best photo printers for Mac, it's hard to go wrong with a popular brand like Brother. This company excels in offering everything from robust laser-printing systems, to all-in-one tools with fax and scanning functionality included. The Brother VC-500W is particularly compelling because it uses ZINK zero ink technology. In other words, you don't need any special ink to start printing – you just ZINK paper.
The cool thing about this photo printer for Mac is that it doesn't just deliver photos. You can also print labels for your store, and other essential items to make your brand stand out. With an easy-to-use wireless connection, you can start printing from any smartphone, tablet, or Mac computer with nothing but an internet link. Features include:
Ink—free printing with ZINK paper
Unique compact design fits well in any space
Print photos and labels in no time
High-quality color and clarity
Free label editor app included
Works with any wirelessly enabled device
Easily connect to your network and start printing
Versatile range of papers to choose from
One year limited warranty
The biggest problem with the Brother VC-500W for most people will be the hassle of finding the right ZINK paper. However, this is unlikely to be more difficult than just tracking down ink for your printer. This device is surprisingly easy to use, and it comes with an app linked to Air Print to help you start editing projects on the go. Just make sure you read the instructions carefully.
Pros:
No ink required
Easy to use with included app
Works with any wireless device
One year warranty included
Excellent range of printing options
Cons:
Requires a special kind of paper
Can be difficult to set up initially
Brother VC-500W
Print without ink: The Brother VC-500W compact color printer uses ZINK Zero Ink Technology to deliver rich, vivid full color without ever requiring ink. All the colors needed for high-quality photo printing are embedded in the adhesive-backed ZINK paper.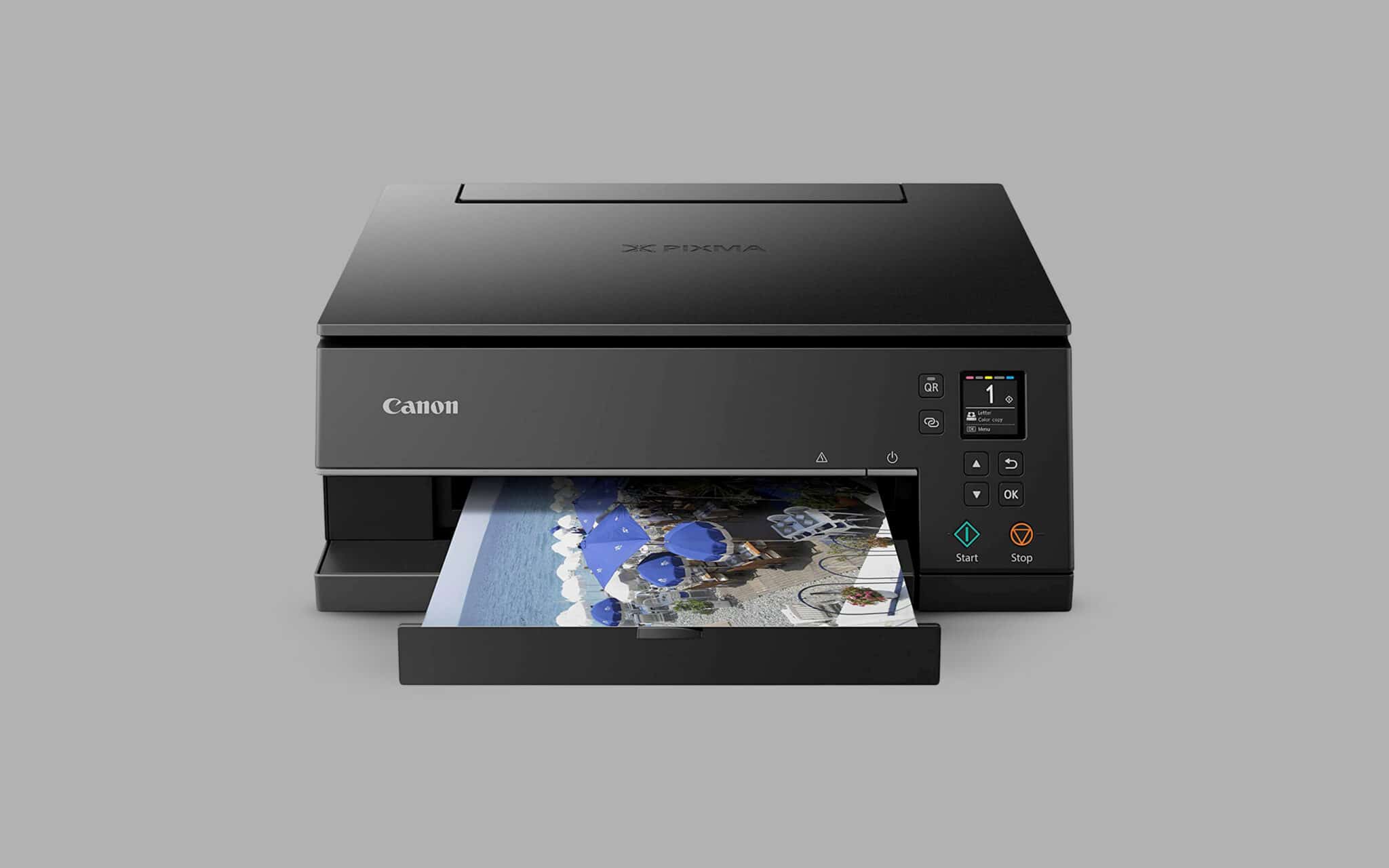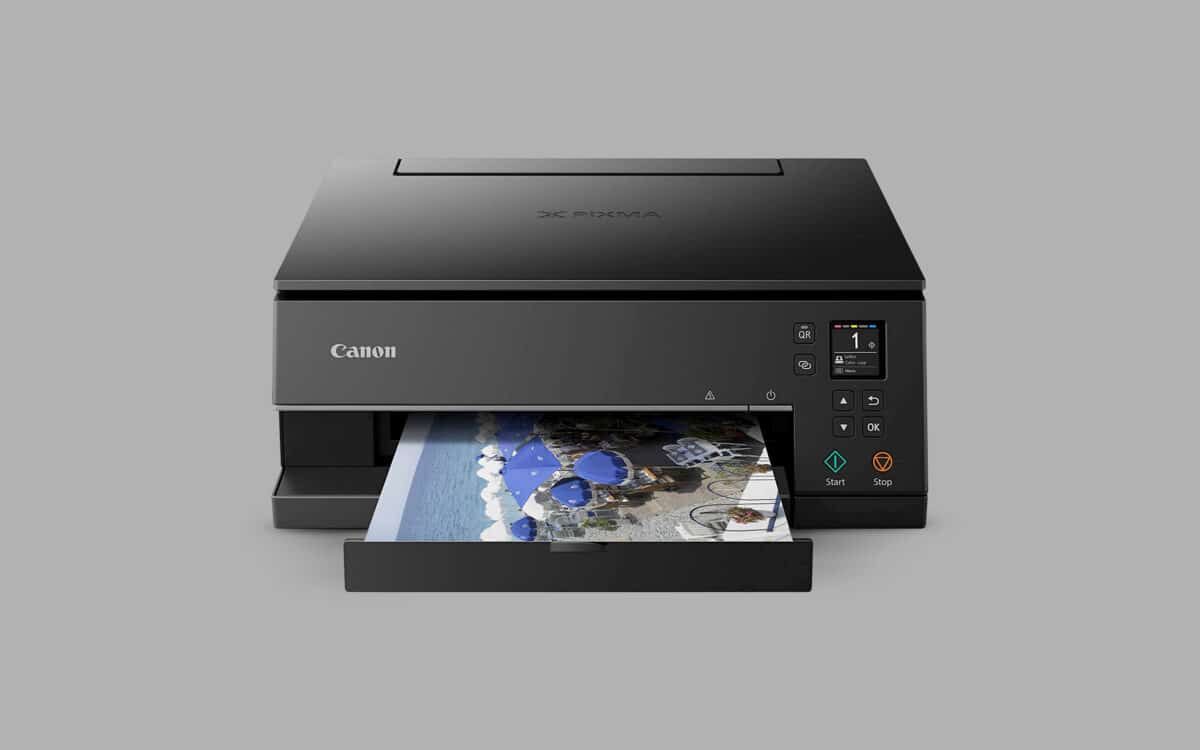 2. Canon TS6320 (best all-in-one photo printer for Mac)
Having a photo printer handy for your images is useful, but it can be annoying to have to switch between different devices to print a range of things. The Canon TS6320 eliminates that problem by allowing you to print everything from color photos to sharp documents in the same product. You just change the size and format of the printing system to suit your needs.
The Canon TS6320 is easy to use, with an OLED screen that shows your printer status and helps you to control your projects. You also get a full five-ink system, so you can replace one ink cartridge at a time and enjoy crisp, clear images. Features include:
OLED screen and status bar
Easy-to-use functionality
Scanning and copying features included
Works with smartphone, tablet, and Mac devices
Automatic extendable output tray
Five ink system for individual replacements
Excellent Bluetooth 4.0
Energy efficient performance
Convenient range of printing options
Aside from giving you the freedom to print from your Mac, the Canon TS6320 also comes with an app that allows you to edit and print straight from your phone too. You can even pull prints from your favorite online platforms, like Instagram. One slight issue is that the setup process for this printer is quite complicated – not great for beginners.
Additionally, you might find that the black ink cartridges on this system run out much faster than you'd expect.
Pros:
Excellent all-in-one functionality
OLED screen for tracking print status
Print from your phone with an included app
Bluetooth 4.0 functionality
Energy-efficient performance
Cons:
Not the most user-friendly setup
Black ink runs out very quickly
Canon TS6320
With your smart device and the Canon PRINT app, you can conveniently edit, print or scan your favorite memories from cloud-based platforms like Facebook or Instagram.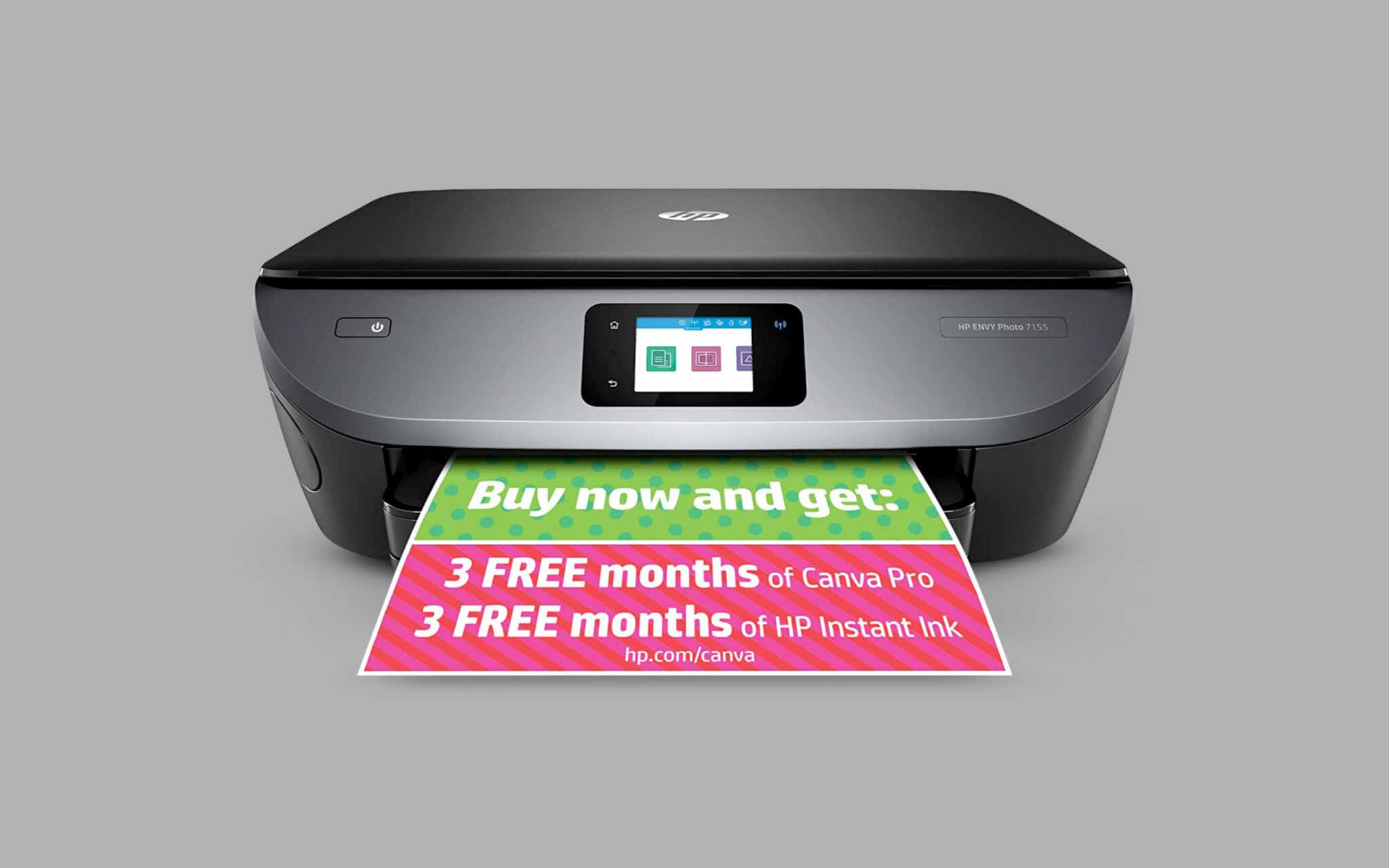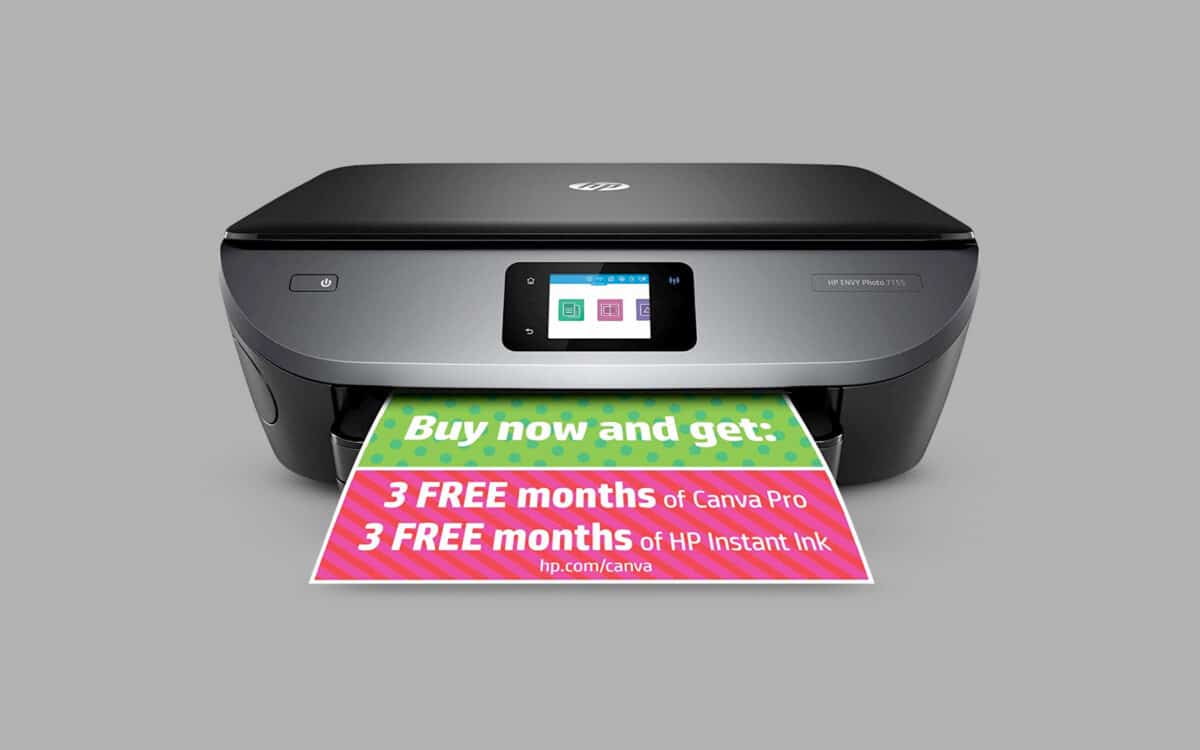 3. HP Envy Photo 7155 (best photo printer for Mac with app)
Another of the best all-in-one photo printer for Mac options on the market, the HP Envy Photo makes printing high-quality images easier than ever. This convenient product can masterfully produce photo prints for less than five cents each, thanks too the HP instant ink cartridges. What's more, you get the bonus of more than just your standard photo printer for Mac here.
The HP Envy Photo printer also allows you to scan, copy, and set up borderless and wireless printing. For those who want to skip using their Mac and print straight from a camera, there's also an SD card slot included. All that, and there's an included Air Print enabled app that makes it easy to begin producing pictures in no time. Features include:
Print photos for cheap with affordable ink
Scanning, copying and printing functionality
Wireless and borderless printing
SD card slot included
App with Air Print for smartphone printing
Easy wireless printing with Bluetooth and Wi-Fi
Wide range of support for different paper sizes
One year limited warranty
The HP Envy photo printers for Mac are ideal for people who want the freedom to print photos from any device with no delay. You can easily print directly from an app or SD cart, and there are various paper size options too choose from. One possible problem with this product is that it doesn't come with the best setup process for beginners. It's also very difficult to find the right cartridges from this printer sometimes.
Pros:
Scan, copy and print with the same device
Wide range of paper sizes to choose from
Air Print, wireless, and Bluetooth
Print straight from a camera SD card
Excellent hardware warranty
Cons:
Not very easy to set up
Can be difficult to find the right ink
HP Envy Photo 7155
The power of your printer in the palm of your hand – Mobile printing from your device such as iPhone with AirPrint, or print without a network using Wireless Direct printing.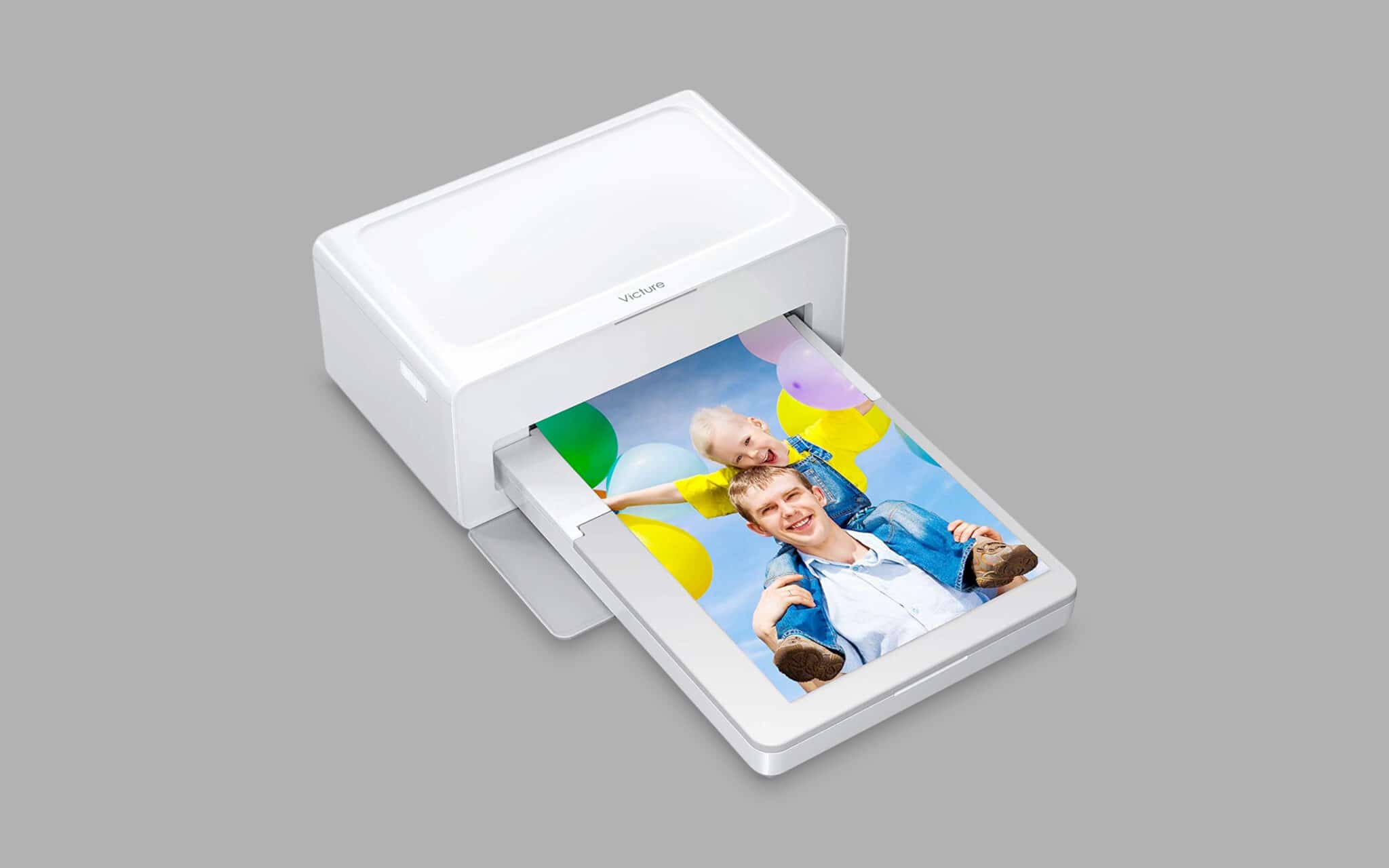 4. Victure Photo Printer (best bundle)
Though Victure might not be as well-known of a brand as options like Canon and HP, the company can still deliver some of the best photo printers for Mac computers. This wireless Victure photo printer can work with any device through Bluetooth or Wi-Fi connection. Designed specifically for photography, the printer creates standard-size high-quality images in brilliant color and detail.
Using Dye sublimation technology, Victure ensures that every photo you print looks absolutely professional. Plus, the images are tear, water, and fade proof, so they're more likely to stand the test of time. There's even an integrated ribbon cassette so you don't have to add difficult-to-find inks. Features of this photo printer for Mac include:
Compact portable design
Print via Bluetooth or Wi-Fi
High-quality 4 x 6 inches printing
Thermal sublimation technology
Tear, fade, and waterproof paper
Integrated ribbon cassette
Environmentally friendly performance
Instant color app to personalize prints on your phone
Comes with a bundle of extra features
This Victure photo printer is particularly good value because it comes with a variety of extras to help you start printing as quickly as possible. There are 40 sheets of photo paper included, a paper cassette, use manual, and an ink cartridge too. Set up can be a little frustrating for some people, as the instructions provided aren't ideal. Additionally, the Bluetooth connection can be a little difficult to work with at times.
Pros:
Excellent quality printing
Easy to connect to your Mac or phone
All-in-one bundle of accessories
Environmentally friendly
Compact design that's easy to stow away
Cons:
Difficult to set up
Not the best Bluetooth
No products found.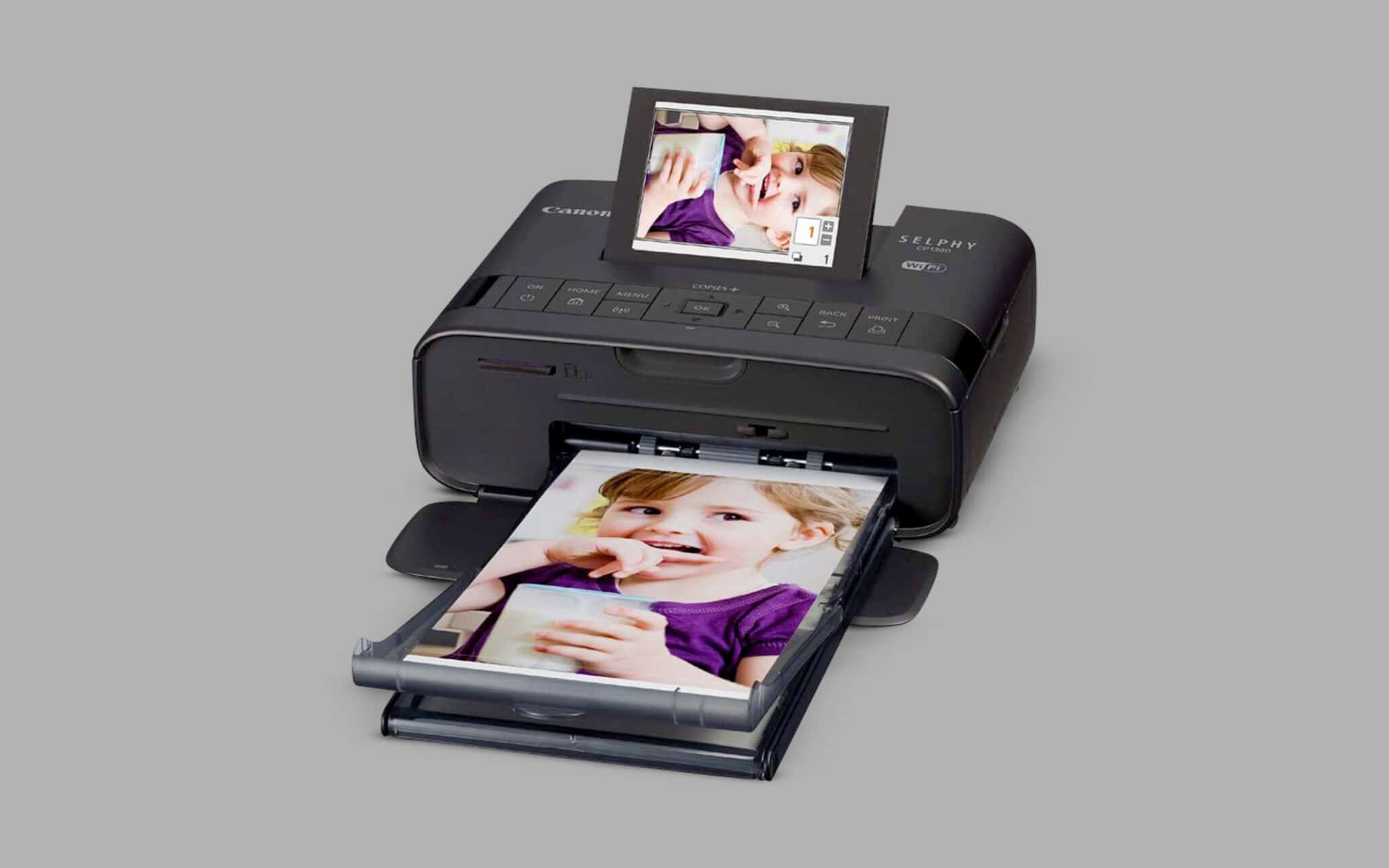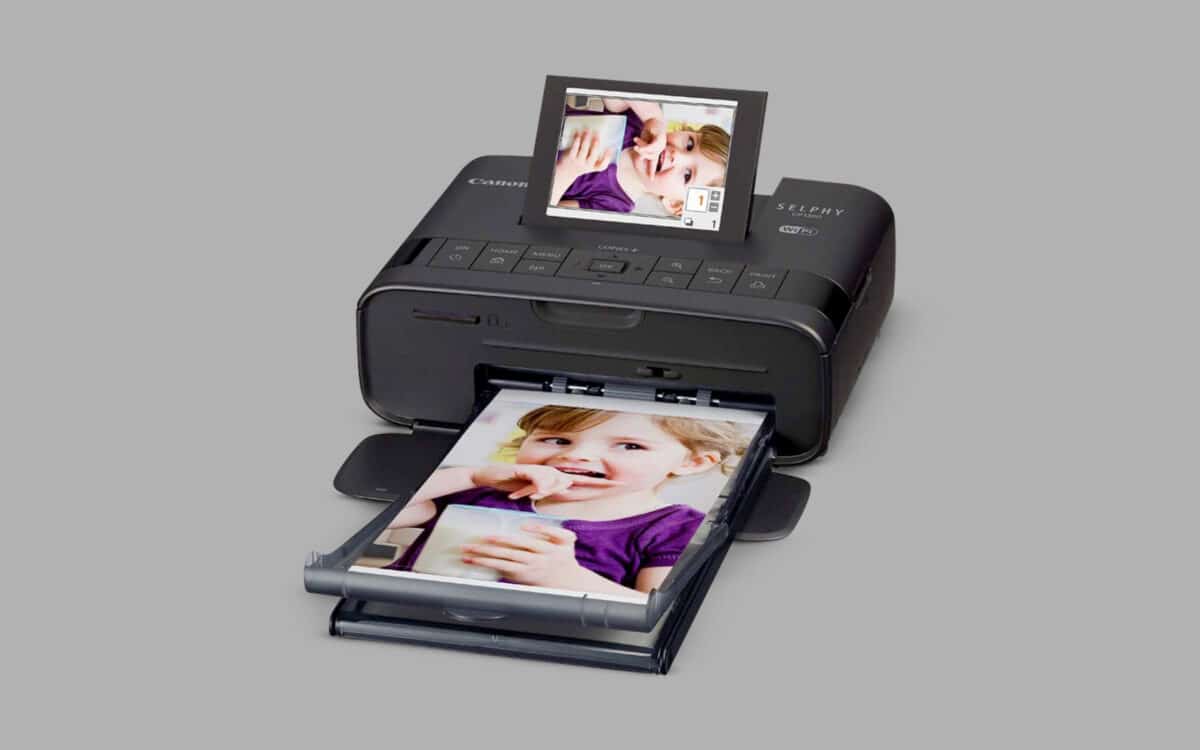 5. Canon SELPHY CP1300 (best compact photo printer for Mac)
Easily one of the best photo printers for Mac computers we've seen so far, the Canon SELPHY CP1300 is a fantastic high-performance device with tons of features. This convenient product comes with state-of-the-art sublimation printing to give you high-quality 4×6 images in less than a minute. Every photo looks professional in quality and customizing them is easy too.
There's a wide selection of options to choose from on the printer itself, including adding and removing borders, changing special effects, and adjusting dimensions. You can also access features like portrait optimization and red-eye correction too. With Wi-Fi connectivity, linking to your Mac is a breeze. Features include:
Dye sublimation printing for outstanding performance
Crystal clear professional images
Wi-Fi connectivity for quick links to any device
Apple Air Print access
Customize your images however you choose
Smooth skin and red eye correction features
Range of printing sizes to choose from
Pre-cut paper included in the package
Not only is this compact printer excellent for any office or home, but it's also extremely convenient. This bundle comes with a host of accessories to help you jump into photo printing as quickly as you like, including a portable charging code, pre-cut paper, and the ink you need to get started too. The biggest problem that customers had with this item was setting it up. The instructions are difficult to follow and finding a connection can be very tough.
Pros:
Excellent high-quality photo images
Links to any device with wireless connection
Tons of customization and editing options
Paper and other accessories included in the pack
Air-Print access
Cons:
Complicated set up with difficult instructions
Finding a connection isn't always easy
Canon SELPHY CP1300
The sleek, portable design lets you bring the selphy CP1300 with you - and with the optional battery back, you can print and share your memories wherever you are.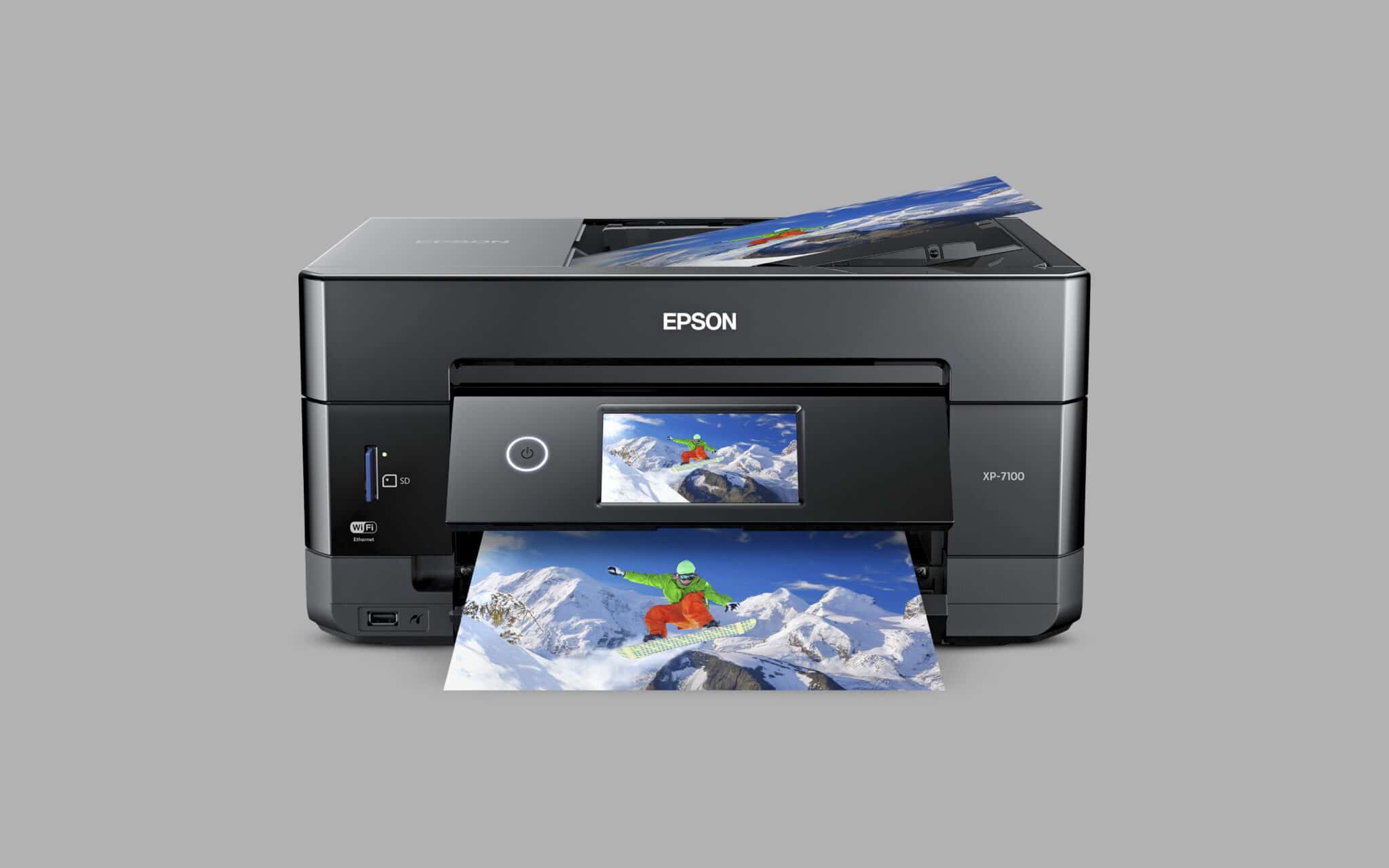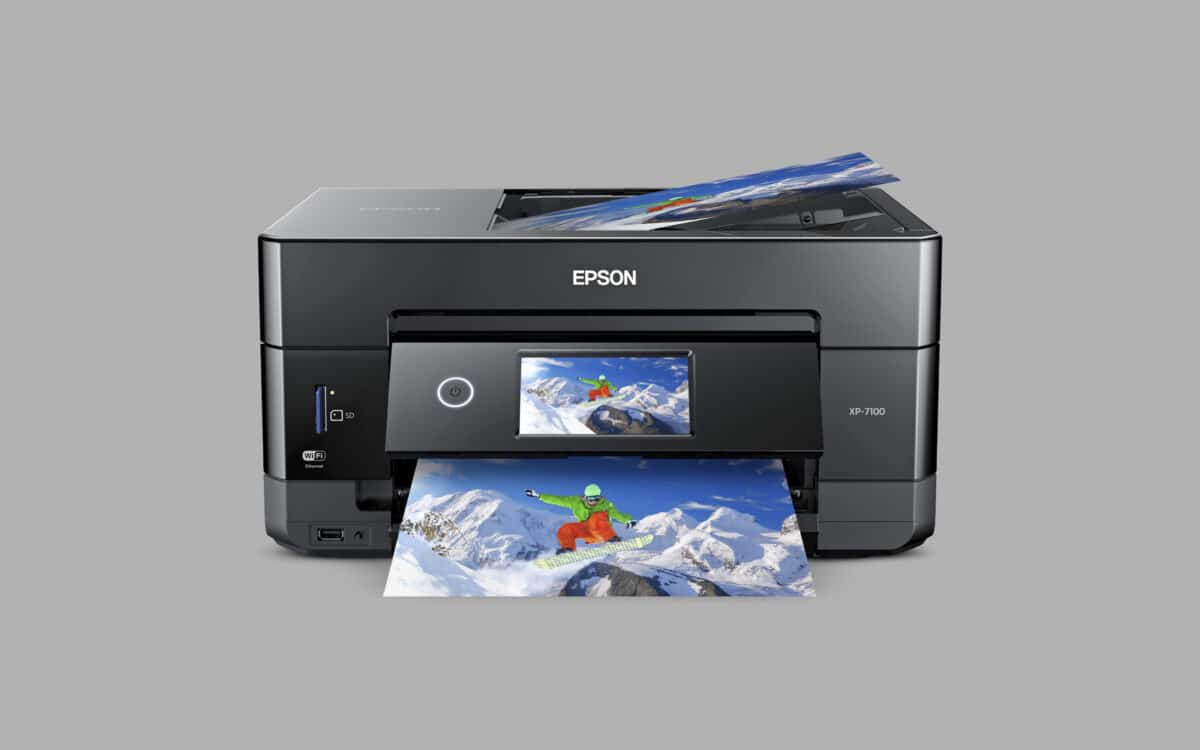 6. Epson Expression Premium (best with ADF)
The Epson Expression Premium XP-7100 aims to be not just the best photo printer for mac, but the top all-around option for printing from your Apple devices. This convenient printer works with Epson cartridges only, but the ink is usually quite affordable. You can also enjoy a superior photo quality print with every image you create through this Epson device.
Designed to ensure absolute productivity, whether you're a professional photographer or an office worker looking to fill your photo album, this Epson product comes with a handy 30-page automatic document feeder, 2-sided duplex printing, scanning, copying, and more. All you need to start printing from your Mac is a wireless connected. Wi-Fi direct is included in the tech. Features include:
Range of paper printing sizes
SD card or USB slot
30 page automatic document feeder
Superior photo quality with sharp text support
Duplex printing
Scanning, copying and printing
Borderless photo support
Connectivity for wireless printing
Fast performance for any home office
Epson promises durable high-quality prints with five-color inks that you can easily replace one at a time. There's Wi-Fi connectivity or ethernet cables for sending your printing tasks via wireless, and the convenient touch-screen display means controlling your print queue is easy. According to some customers, it does take a while to update this printer, so be prepared for some annoying firmware changes. Additionally, the printer doesn't have the biggest paper tray.
Pros:
Scanning, copying and printing in one
USB or SD card slot support
High-quality photo quality prints
Fast and efficient connectivity
Duplex document printing with automatic feeder
Cons:
Annoying updates
Not the best paper tray
Sale
Epson Expression Premium
The 5-color Expression Premium XP-7100 wireless Small-in-One printer delivers superior photo quality and versatility, ideal for productive, creative families.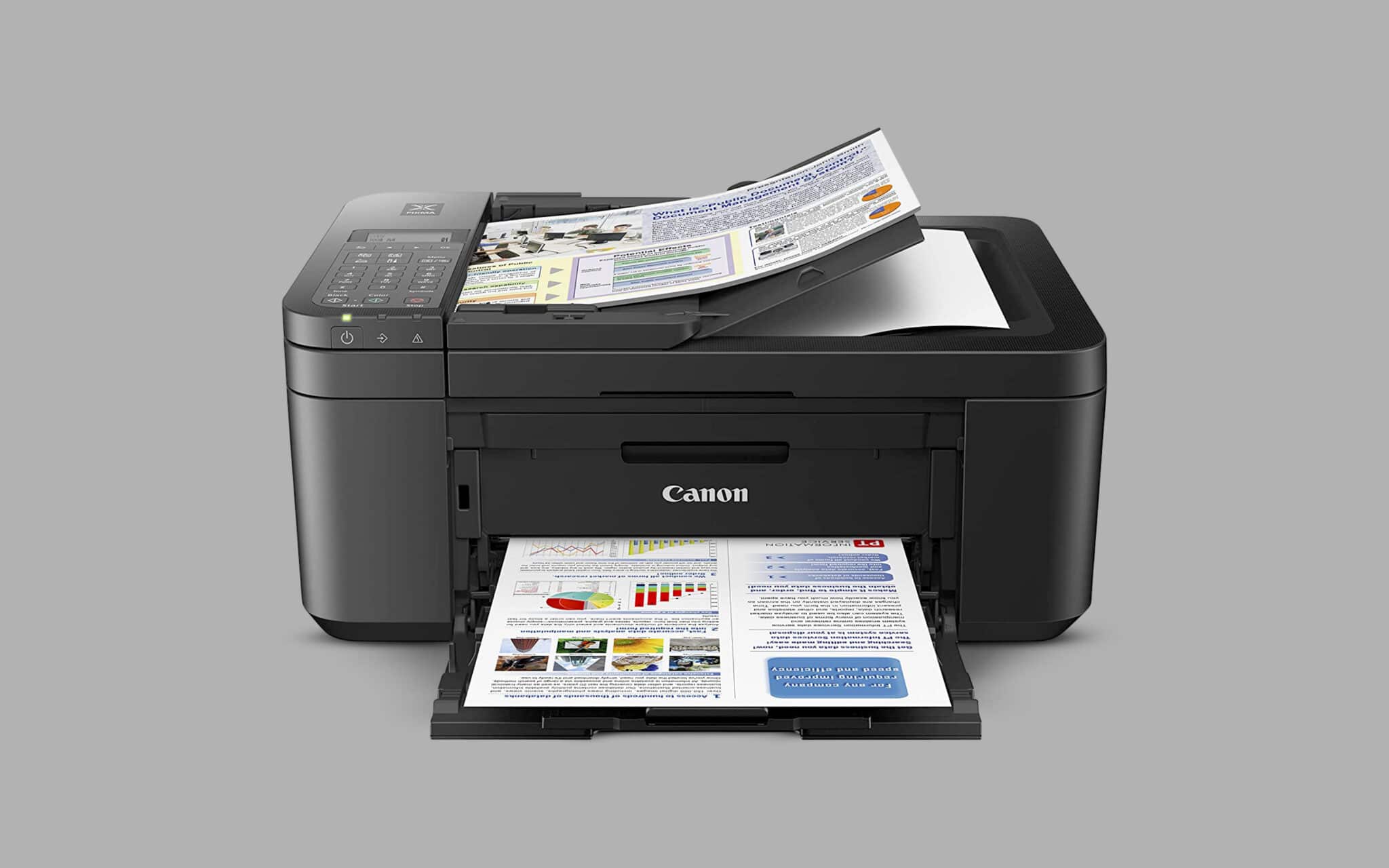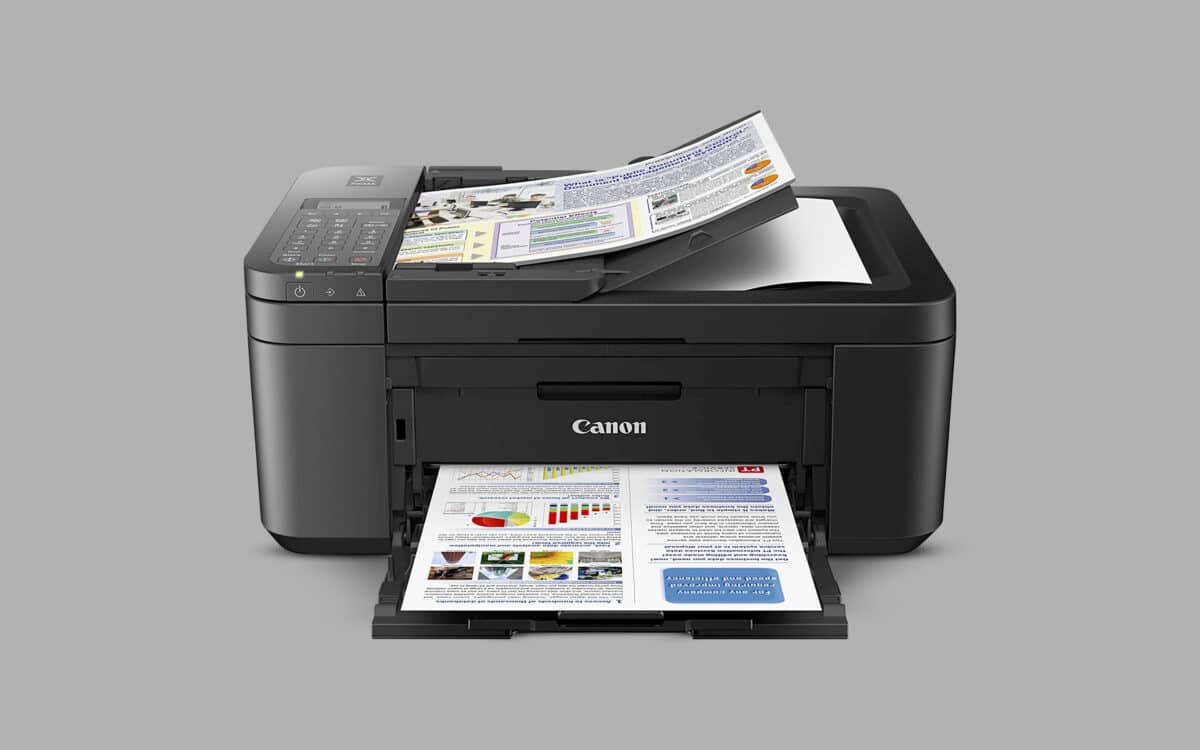 7. Canon PIXMA TR4520 (best photo printer for Mac with Alexa)
The Canon PIXMA line of printers is an excellent choice for people in search of convenient professional-quality printing. This all-in-one photo and document printer for mac users is a versatile product with tons of features to explore. You can wirelessly connect to any device in no time, and even access a dedicated smartphone app that's compatible with Air Print for iPhone users.
The Canon PIXMA app comes with a built-in ADF, and Wi-Fi functionality, as well as a USB cable port for printing from other devices. You also get the freedom of printing with the support of Amazon Alexa. All you need to do is command Alexa to print, order more ink, or just check your printer status to get up and running. Features include:
Excellent smart printing app
Air Print app access
Connectivity via Wi-Fi and USB
10% discount on ink re-orders
Amazon Alexa access
Convenient all-in-one printing, scanning and copying
Print in a range of sizes on different papers
Screen for checking print status
This wireless photo printer for Mac can do it all, from producing high-quality images to scanning and copying documents. You even get access to a range of printing size options, so you can switch between documents and photos in no time. One issue we found with this printer is that the screen is very small, so it's difficult to get a lot of information from it. Additionally, the scanning functionality can be tricky to use.
Pros:
Air print access (and app functionality)
Connectivity via Alexa
Affordable ink cartridges
Scanning, copying and printing in one
Supports a range of paper sizes
Cons:
Not the best for scanning
Very small screen
Canon PIXMA TR4520
Printing, scanning and faxing shouldn't require a huge printer to get the job done, and with the Pixma TR4520 you'll see how a compact office printer stands up to the bulkier printers.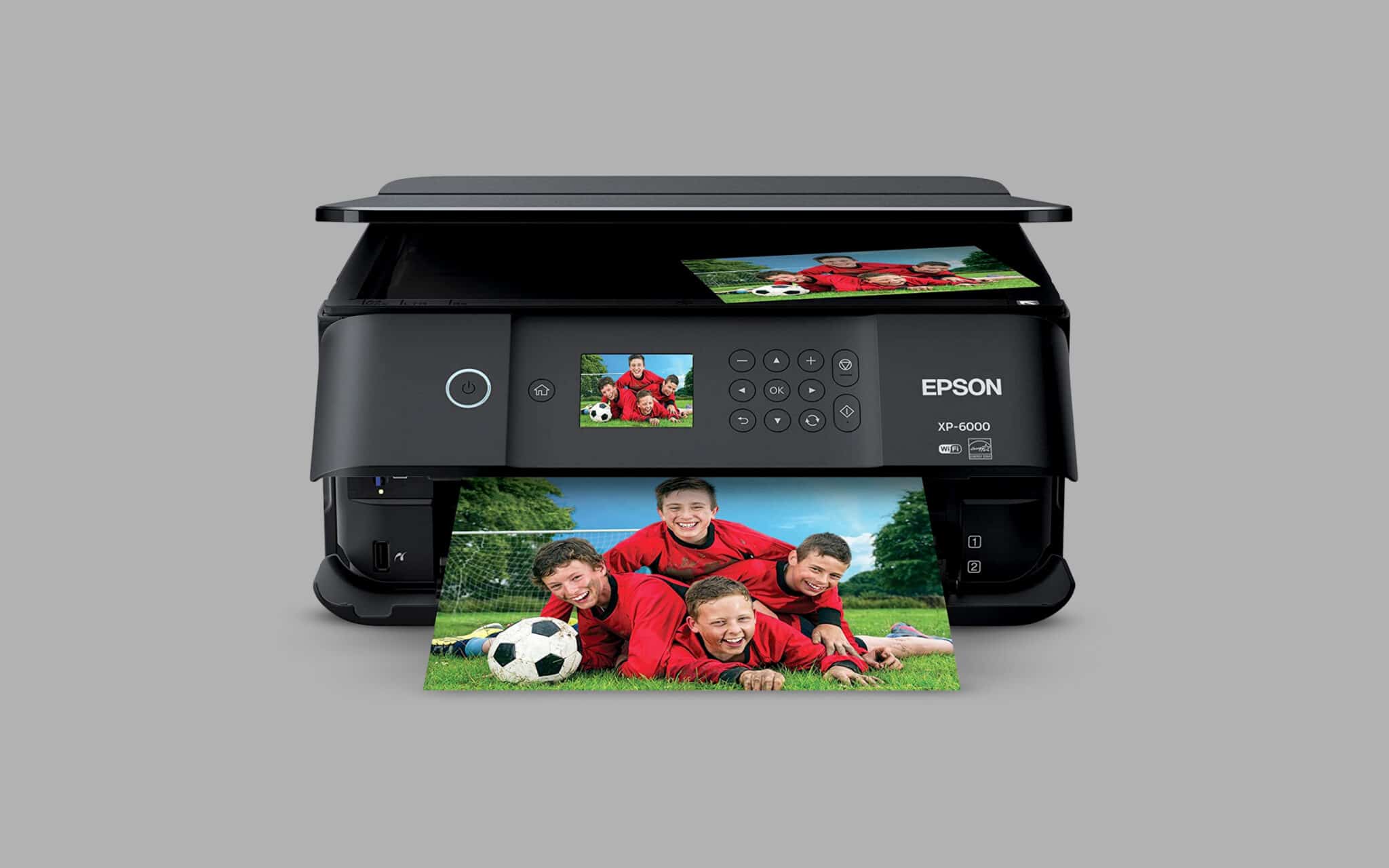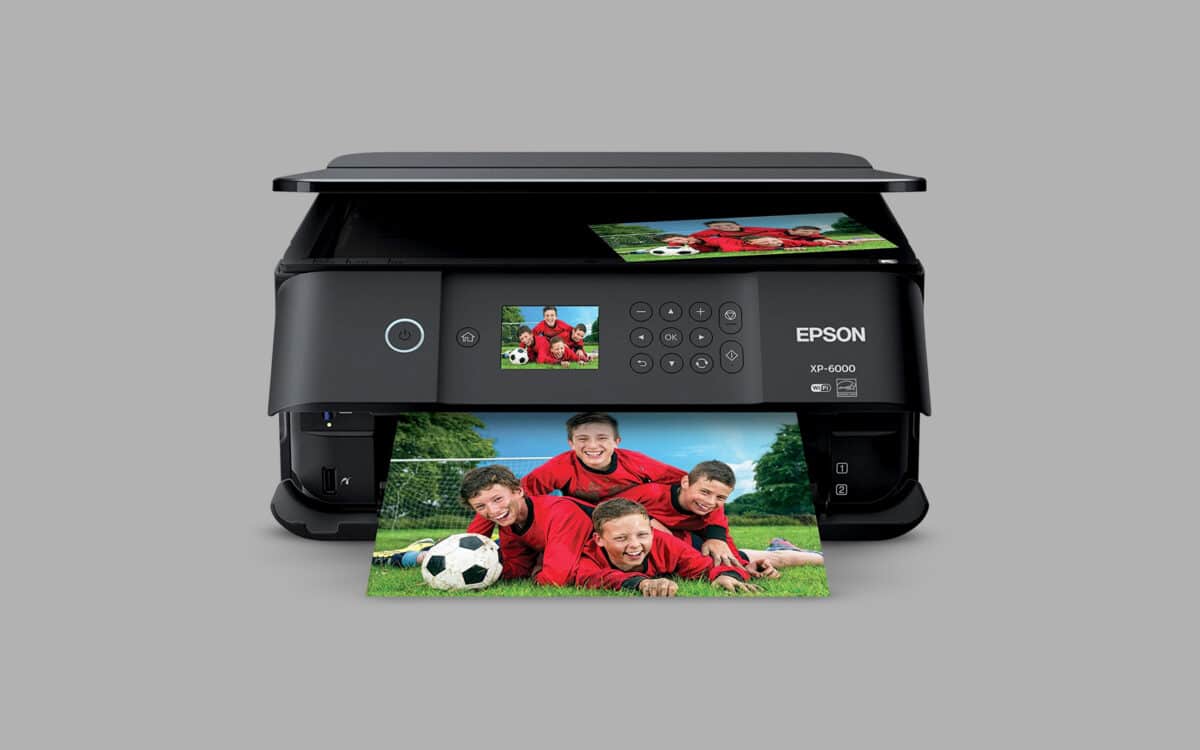 8. Epson Expression Premium XP-6000 (best speed)
Epson is one of the better-known printing companies on the market today. The brand offers everything from all-in-one scanners and printers, to dedicated photo printing tools. This high-performance printer from Epson makes it quick and easy to print stunning photos in no time. You can print a standard photo within fifteen seconds, and you don't have to compromise on image quality. The 5 color inks included mean that you can get excellent, vibrant images.
Not only do you get super-fast printing speeds with the Epson, but it's easy to start printing too thanks to the convenient wireless setup. You can also use memory card USB slots to print directly from your back-up devices, and there's access to an LCD touch panel for making changes to your print queue. Features include:
Print documents and photos
Support for multiple paper sizes
Ultra-fast printing speeds
5 color cartridges for vibrant performance
Excellent hassle-free 2-sided printing
Scanning and copying functionality
LCD and touch panel control
Dedicated photo and DVD trays
Easy wireless or wired connectivity
Affordable ink cartridges
Convenient and reliable, the Epson gets the job done when you're looking for an all-in-one printing experience. You can scan and copy documents and photos straight to your device, and print copies however you choose. Unfortunately, this product does take a while to set up, due to a less intuitive set of instructions. The paper tray doesn't hold a lot of paper at once either.
Pros:
Print in a wide variety of sizes
Copying, scanning, and printing functionality
Touch panel control for easy editing
Wireless connectivity is great
Vibrant and professional print quality
Cons:
Paper tray is very small
Not the most intuitive setup
Epson Expression Premium XP-6000
The ultra powerful, ultra slim Expression Premium XP-6000 wireless Small-in-One printer delivers superior photo quality and fast print speeds.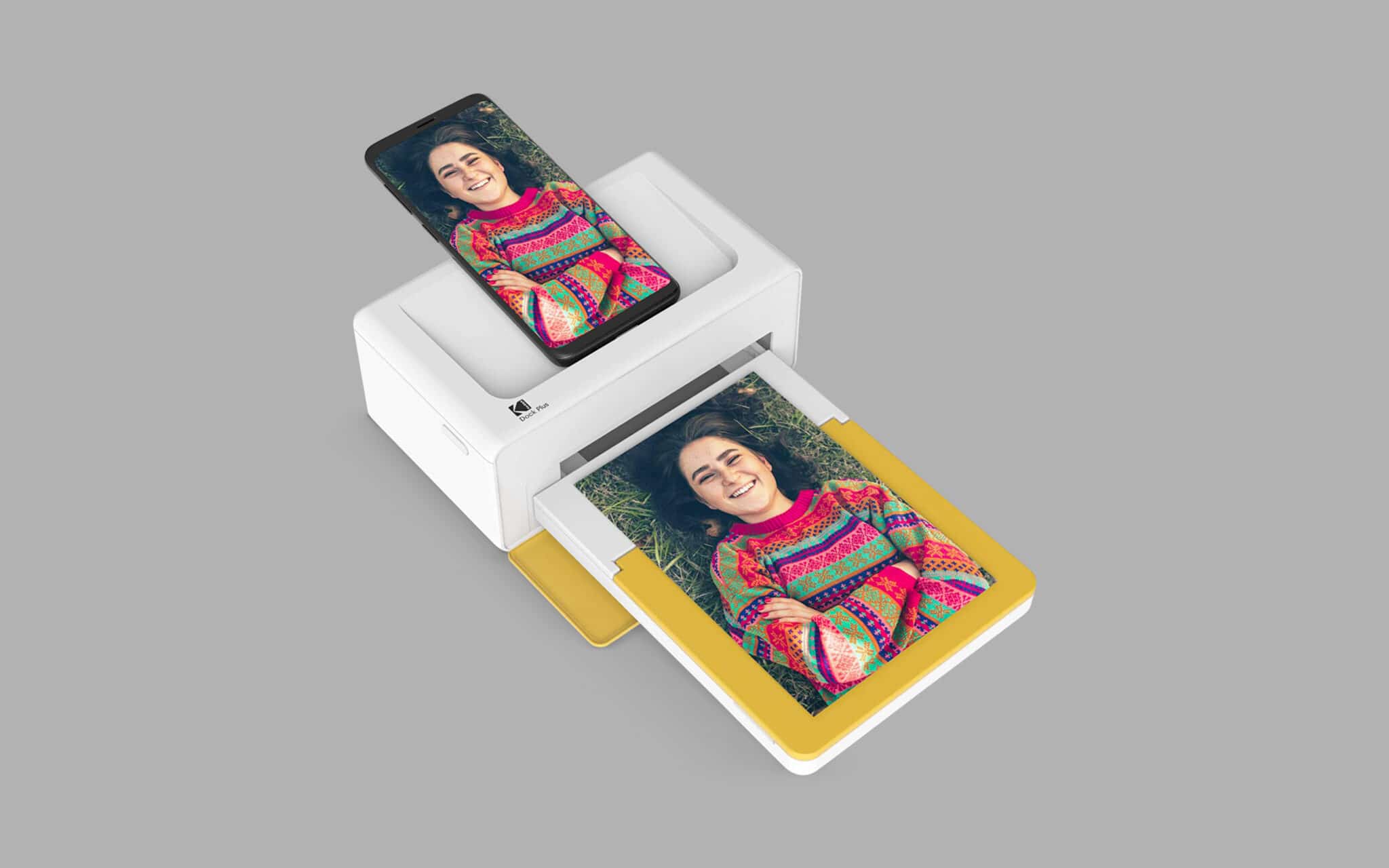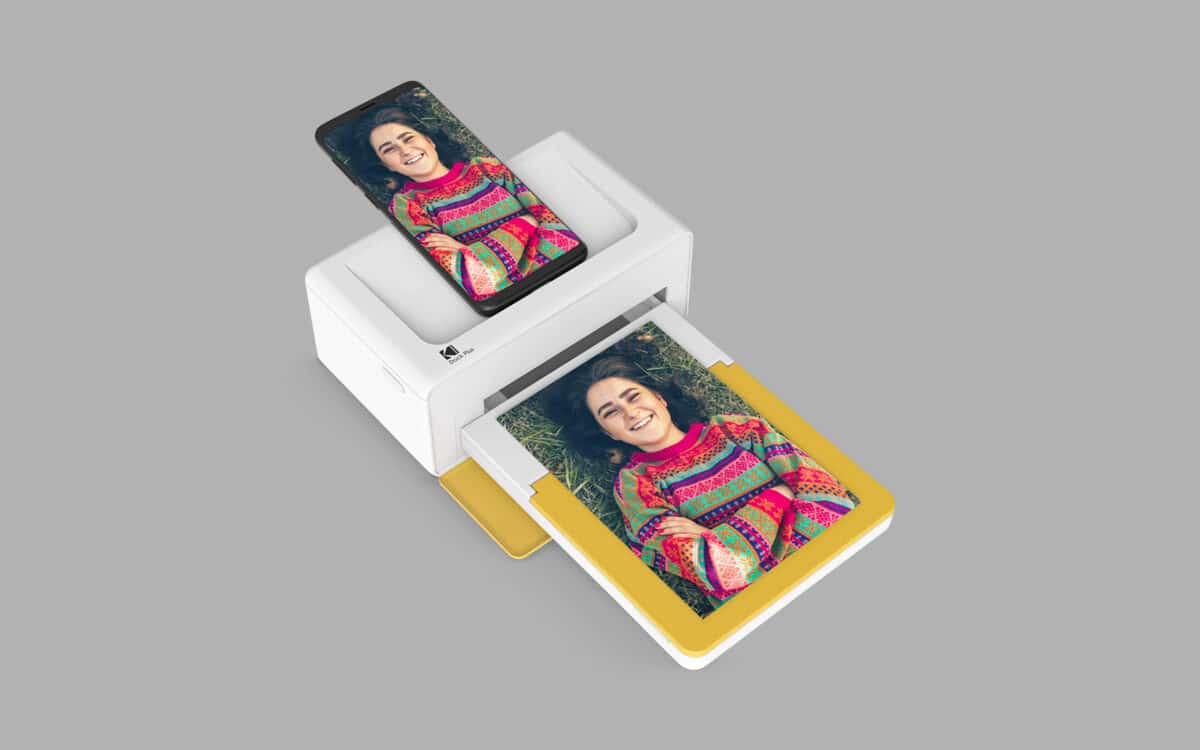 9. Kodak Dock Plus (best Bluetooth photo printer for Mac)
One of the easiest ways to get around the lack of peripheral options with Mac devices is to have a Bluetooth dongle for your device. That way, you can connect to a host of Bluetooth enabled products, like the Kodak Dock Plus. This high-performance photo printer allows you to print photo images from your smartphones or your Mac provided that you have a Bluetooth connection. 4Pass technology ensures flawless photo quality, with a laminating process that protects your images from damage.
You can plug in your smartphone or link your dock to your device via Bluetooth. There's also a lightning connector for iOS devices, so you can use your tablets too. This handy printer is compact enough to take with you on the move too. Features include:
Excellent instant photo print
4Pass technology for high-quality images
Fingerprint and damage proof printing
Free Kodak app for easy image editing
User-friendly design
Works with USB-C docking pin or lightning adapter
Suitable for use with a Bluetooth dongle
Portable design
Although you will need a separate Bluetooth dongle to use this device with your Apple Mac, you can access all kinds of iOS devices through the lightning connector. The Kodak Dock Plus is a great printer to have handy for life on the move. Just keep in mind that getting refills for paper and printing inks can be a little bit of a headache.
Pros:
Great portable printing option
4Pass Technology delivers amazing images
Finger-print proof photos
User-friendly design with app
Works with Bluetooth
Cons:
Requires a Bluetooth dongle
Not the best for restocking on ink and paper
Kodak Dock Plus
Kodak Dock Plus uses 4Pass Technology to print flawless photos instantly. Each photo is printed in layers of ribbon with a laminating process so it's fingerprint proof and water-resistant for long-lasting quality.
Choosing the best photo printer for Mac users
Finding the best photo printers for Mac devices can be a tough process. It's not always easy to find peripherals that work with Mac devices in the first place. When it comes to specialist devices, like photo printers for Mac computers, the task becomes even more daunting.
Fortunately, there are options out there. The 9 choices we picked above all deliver excellent high-quality images while connecting to your Mac device. Here are some of the things you might want to consider when choosing photo printers for Mac:
Functionality
Do you want something that's just a photo printer for Mac computers, or do you want a device that can also scan documents, copy, and print larger items too? A multi-functional printer can save you a lot of effort, and it means less space taken up in your office by extra devices.
Connectivity
Aside from working with your Mac, what else do you want your printer to connect with? The best photo printers for Mac computers can also link to windows PCs, and sometimes smartphones too. Look for something with various wireless connectivity options, and even Bluetooth too if possible.
Extra features
Many of the top photo printers for Mac come with extra features like apps where you can edit your images, or a handy touch-screen display. Check out these features to ensure that you're getting the functionality you deserve.
Finding a photo printer for Mac products doesn't have to be as exhausting as it seems. With our guidance, you'll be on your way to a successful printing experience in no time! Good luck finding the Mac photo printer that's right for you.
Fabrik: A branding agency for our times.