MacBook Pro alternatives: What are the best alternatives to a MacBook Pro? (2023)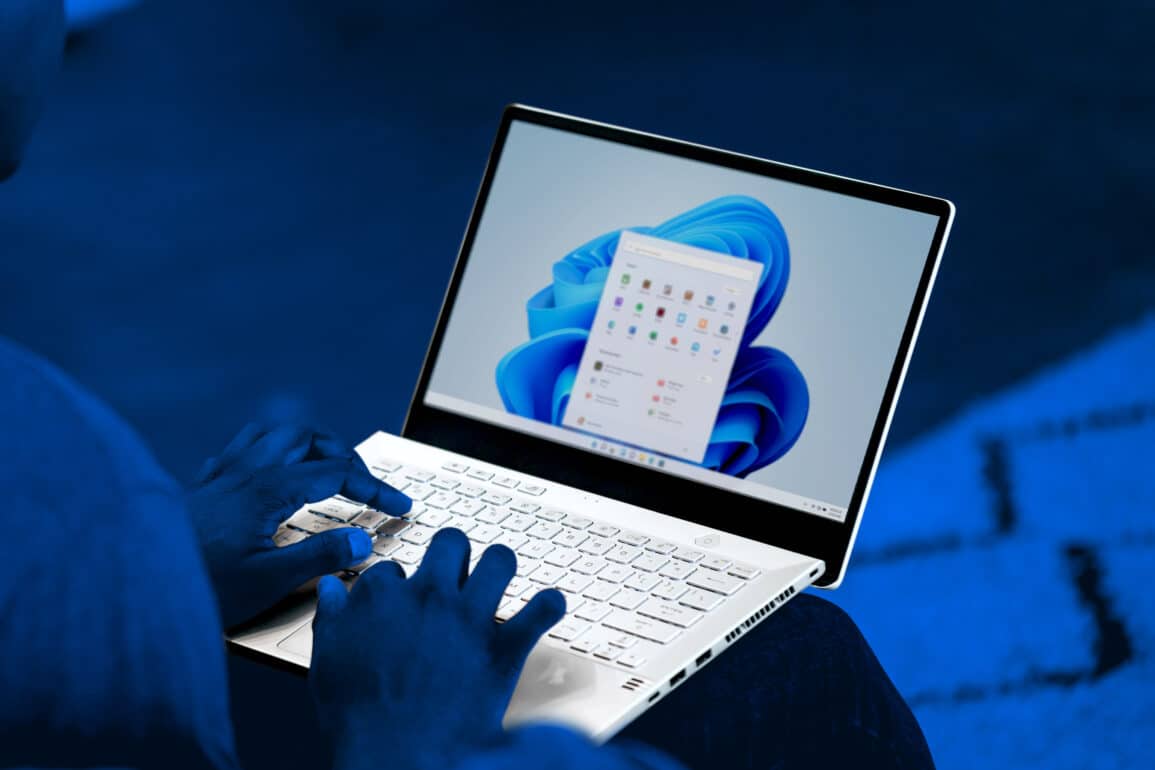 Are there any good MacBook Pro alternatives?
When you talk to others about what they think the best laptop is on the market, many of them will likely refer to the MacBook Pro. It's not hard to see why either; these computers tend to have long battery life and can perform demanding tasks without issues.
However, MacBook Pros have their downsides. To begin with, they're pretty expensive—and not everyone will have the budget for one. On top of that, other people simply don't like using macOS software.
Luckily, you'll find plenty of laptops that are comparable to the MacBook Pro. And in this article, we'll cover some of our favorites. You'll learn more about the pros and cons of each device, along with what the best specs are and more.
Are you ready to find the best laptop comparable to a MacBook Pro? Great. In that case, let's get started.
Intro: Laptops comparable to a MacBook Pro
Before we begin, it's worth mentioning that these MacBook Pro competitors aren't in any particular order. We've compiled our favorite MacBook Pro alternatives and put them on a list for you to consume at your leisure.
When putting this list of laptops comparable to MacBook Pro together, we thought about multiple aspects. Specs are essential, but the price is also worth considering when buying a computer. We also checked to see where these devices would be available, away from purely the manufacturer's website.
Are any of these laptops better than a MacBook Pro? That's subjective.
While some people will argue that the MacBook Pro is undefeated, others will have their own preferences. A laptop comparable to MacBook Pro will also still have significant differences in specs and price.
The best laptop also depends on your needs; if you're only using it to write essays, you won't need something powerful like a video editor will.
Now that we've covered all that, let's commence with the list of best MacBook alternatives.
If you're looking for something that resembles more of a laptop than the previously-mentioned product, you don't need to leave Microsoft altogether. Its Surface Laptop 5 will meet your needs and comes at a lower price than the Surface Laptop Studio.
Like the Surface Laptop Pro, the Surface Laptop 5 has a touch screen that you can use to navigate. You can also choose between different screen sizes, making it easy for you to find something that fits your needs better.
The Surface Laptop 5 is available in multiple colors, including black and gray. The device comes with a 12th-generation Intel Core processor and is easy to carry around.
Windows 11 is already installed on the device.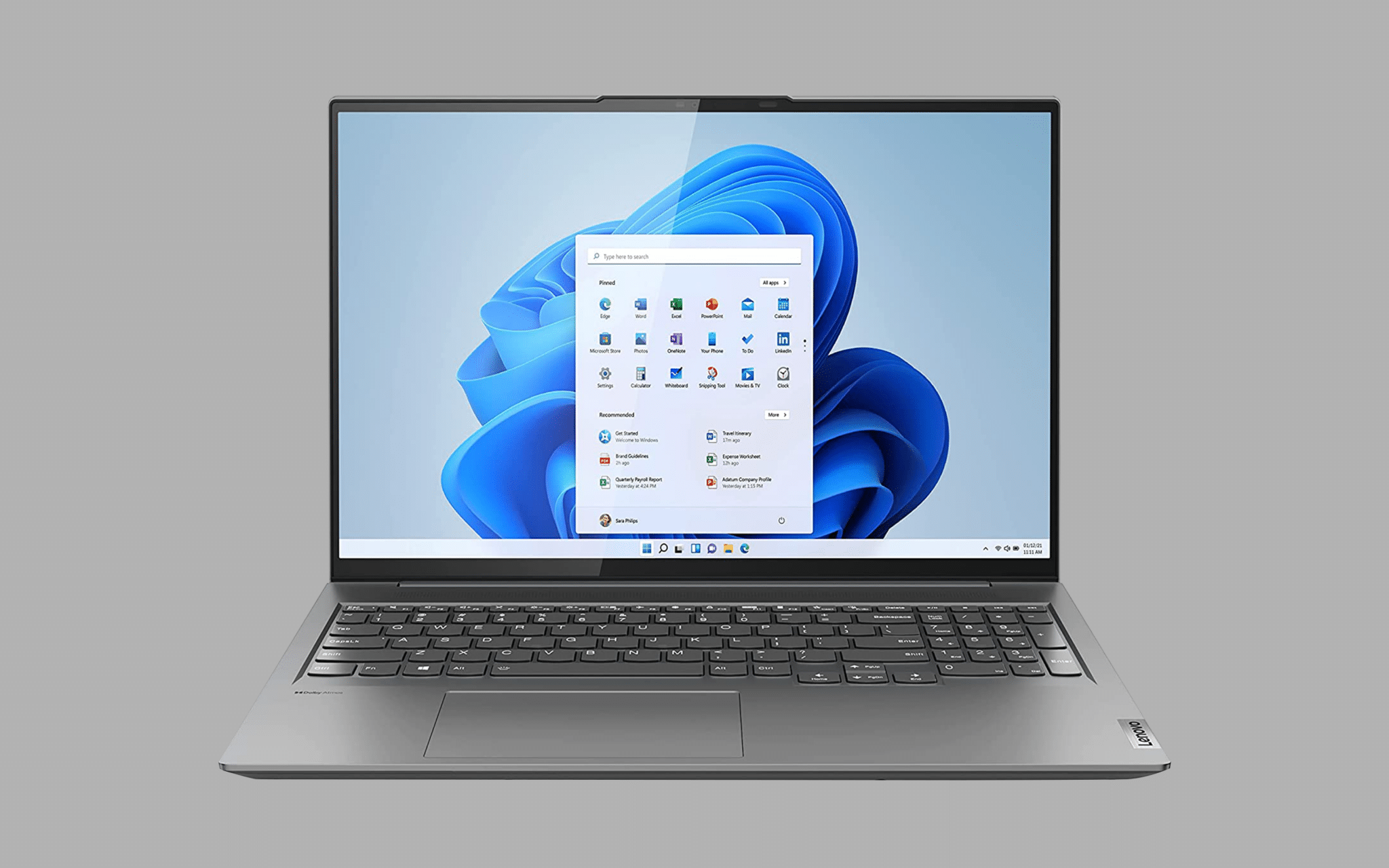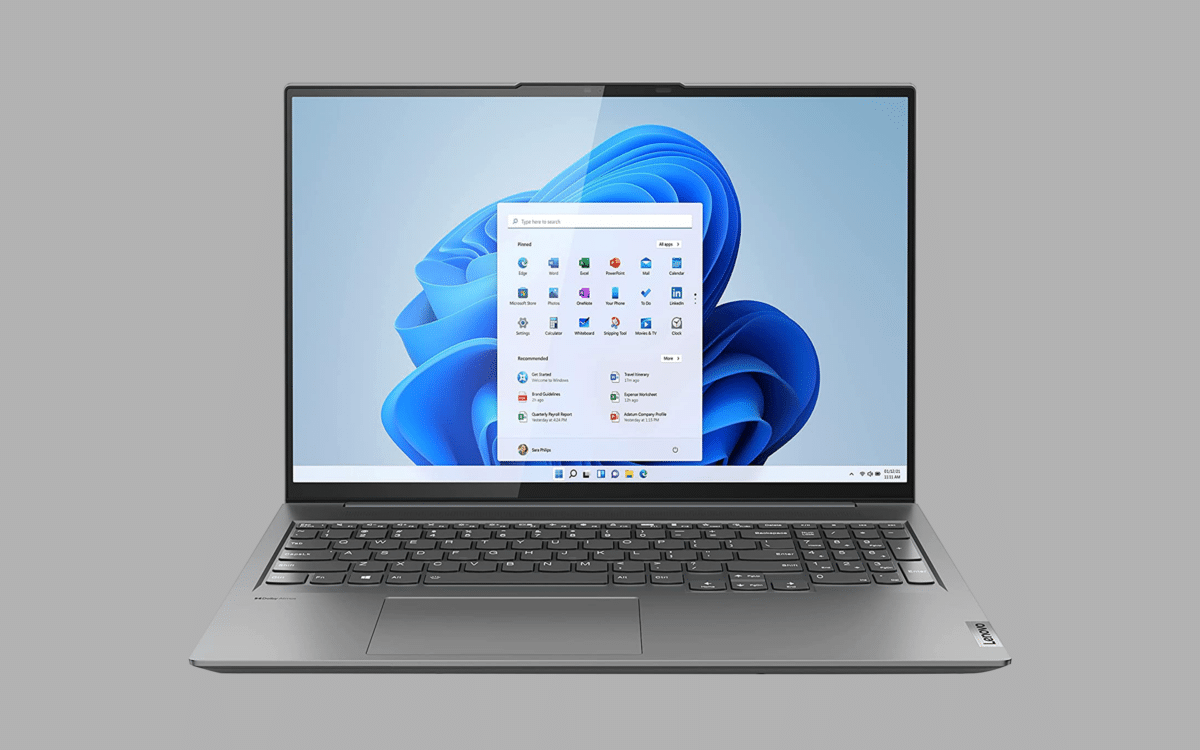 Moving away from Microsoft laptops, let's look at Lenovo – another famous producer of MacBook Pro alternatives. Like the Surface Laptop collection, the Slim 7 Pro X has a touch screen you can use to navigate your way around different programs.
Another benefit is that the computer has a 1TB hard disk.
The Lenovo Slim 7 Pro X has a 14.5-inch screen and is a little thinner than the Surface Laptop 5. You'll find the backlit keyboard pretty helpful if you work in low-lighting conditions.
This computer has four USB ports, and it operates on Windows 11. Unlike the Surface Laptop 5, you don't have a wide selection of colors to choose from.
Another Lenovo computer that works well as a MacBook Pro alternative is the ThinkPad Carbon Gen 10. This computer comes with the traditional left and right buttons for choosing items, and you'll also get the red in-laptop mouse to navigate – along with a trackpad.
If you're wondering whether this is the best MacBook Pro alternative, it was called the best in the world by PCMag.
Despite having the design of an older office laptop, the new ThinkPad is pretty streamlined compared to previous models. The computer comes with high-quality ventilation to help stop overheating, and it's great when working from home.
The Lenovo ThinkPad Carbon Gen 10 is available for just under $1,400.
Dell is one of the most recognizable names in the computer industry. Over the years, it has adapted its devices to be more compatible with the modern era of computing, and the XPS 15 is an example of its high-quality engineering.
You can choose from multiple graphic cards on your laptop, including the Intel Iris XE and Intel UHD.
The Dell XPS 15 also has multiple options for memory storage. You can pick a device between 8GB and 64GB of memory, and the hard drive can hold between 512MB and 8TB.
Dell's XPS 15 has a 15.6-inch screen, but you can choose whether you want a touchscreen or not. You've also got the option of two different colors and deciding on your systems management and keyboard features.
Another Dell computer to make our list of MacBook Pro alternatives is the XPS 17. If you thought that the XPS 15 was impressive, you might want to hold off on buying until you've checked out this gem of a laptop instead.
You can choose from four different models, ranging from 13 to 17 inches in screen size.
One of the XPS 17 computers is similar to the Surface Laptop Pro, combining a computer and tablet. With this one, you'll get a pen included and a touch screen. The other devices in the XPS 17 range are all strictly laptops.
You can again choose between touch and non-touch screens with the other laptops. Besides that, you'll also have the choice to pick between different hard drive capacities and memory storage.
The XPS 17 also includes a variety of graphic cards, along with several other features.
Heading back to Lenovo, the next computer on our list of the best alternatives to a MacBook Pro is the Yoga 9i 14". As you might have guessed from the name, it comes with a 14-inch screen.
This fully-foldable laptop works as both a computer and a tablet, with multiple touchscreen options included in the device.
The Lenovo Yoga 9i 14" comes with 16GB of Random Access Memory (RAM), and you'll also have an 11th-generation Intel Core processor. On top of that, the device is equipped with Windows 11 software.
When you purchase the Lenovo Yoga 9i 14", you can get a three-month XBOX Game Pass when buying from the official website. So, if you're a gamer, you might choose this option.
If you want to try something different from the MacBook Pro, it might be for gaming reasons. In those cases, you're often better off choosing a laptop designed specifically for this purpose. The Razer Blade 17 is one of your best options.
The Razer Blade 17 is well-designed and has a sleek outer look. You'll get a high-speed processor compared to some of the other laptops on the market, meaning that you might also find this device handy for video editing and whatnot. The device has a 15-inch screen, too.
As you might expect from a gaming laptop, the Razer Blade 17 has high-quality screen resolution and graphics.
The Razer Blade 17 has an improved battery life compared to the previous version, and it should also be easier to keep clean thanks to its anti-fingerprint coating.
ASUS has specialized in laptops with sleek designs for a long time, and the ROG Zephyrus M16 certainly fits that bill. The device comes with a 16-inch screen and features two USB ports – though this might not be enough for some users.
The ASUS ROG Zephyrus M16 comes with a high-quality screen resolution, and it also has various cooling technologies to avoid overheating. Moreover, it's easy to carry around thanks to its slim outer design; it'll fit easily into your laptop bag.
When purchasing this computer from ASUS, you can receive different items as part of a bundle – such as a backpack. If you're a gamer but can't afford the Razer Blade 17, this might be a better option.
LG is another well-known name within the consumer electronics space, though it's perhaps recognized more for its TVs than its suite of laptops. However, you will find a selection – including the LG Gram 16, which was released in 2022.
The LG Gram 16 is relatively slim in terms of its build, and you can benefit from up to 20.5 hours of battery life for video playback. If you use the computer without charging continuously, you should get around 12-and-a-half hours of battery life out of it.
LG has performed multiple tests to ensure that the computer can withstand numerous scenarios and is not too heavy.
The LG Gram 16 has a 16-inch screen and a 12th-generation Intel Core processor. On top of that, you will also get 16GB of RAM.
If you've been in the laptop space for a while, chances are you've owned an HP computer. If you want to use another of these, you can try the HP Envy 17.
You'll find laptops at multiple price points, with the lower-end ones being some of the most affordable options on this list of the best alternatives to a MacBook Pro.
The HP Envy 17 comes with varying amounts of RAM, and all its devices have Intel Core processors. On top of that, you'll get both USB slots, SD card readers, and a 17.3-inch screen to do your work on.
The HP Envy 17 also operates on Windows 11 software; each laptop comes in a silver outer layer.
We'll review another ASUS device as we come toward the end of our list of MacBook Pro alternatives. The VivoBook Pro 16X OELD comes in multiple formats, as is the case with the HP Envy 17.
However, unlike the Envy 17, you can choose from more than one exterior color. For each model, you'll get a 12th-gen Intel Core Processor.
You can get high-quality screen displays, ranging from 2.5K all the way up to 4K. If you have many video projects or enjoy photography, go for the 4K version.
ASUS' SSDs for the VivoBook Pro 16X OELD range from up to 1TB to up to 2TB.
We'll look at two more HP computers to round up this list. First, we'll focus on the Zbook Studio G9. The Zbook Studio G9 is available in multiple designs, each with varying specs. For each of them, you'll get a 16-inch screen – along with Intel's TurboBoost technology.
Each of the Zbook Studio G9 computers comes with a significant price tag. Still, they also have multiple benefits – such as a lot of RAM and audio featuring technology from Bang & Olufsen. Moreover, these computers are relatively lightweight.
Rounding up our list of the best MacBook Pro alternatives is the HP Spectre x360. If you're looking for something that's less pricey than the Zbook Studio G9, this range of computers is worth looking at. You'll still get the standard HP quality, and all are equipped with Windows 11.
The Spectre x360 series features an Intel Core processor, and you can choose from a wide selection of screen sizes. The RAM varies, too, so you can pick whichever fits your needs best.
You will find HP Spectre x360 computers suitable for people buying their devices on a budget, along with those that are better if you've got a bit more money to spend.
A quick overview of today's best deals!
Best MacBook Pro Alternatives: FAQs
Now that we've gone through the best alternatives to a MacBook Pro let's finish with a selection of FAQs.
Which laptop brand is best after Apple?
If you're looking for laptops better than MacBook Pro, the answer to that is subjective. However, you could put a strong argument forward for Lenovo. However, the likes of Dell and HP are also prominent in the laptop space – as has been the case for several years.
Is there a laptop better than the MacBook Pro?
Again, this answer is subjective. The Razer Blade 17 will probably meet your needs better if you're going for a gaming laptop. But it's hard to look past the MacBook Pro if you're talking about versatility and general use.
Having said that, many laptops will perform different functions just as well as the MacBook Pro.
Are other MacBooks similar to the MacBook Pro?
The MacBook Pro is the top-end Mac experience, but other Apple computers aren't dissimilar. You will notice some differences, such as changes to screen resolution quality and the lack of a touch screen. But if you don't care so much about these things, you can consider getting one of the less expensive ones.
Why are MacBook Pros so expensive?
Multiple factors contribute to the price of a MacBook Pro, including its overall quality and Apple's branding. The demand for them is also high, and people will always pay a premium to get them.
All of the best MacBook Pro alternatives
If you were previously looking for the best MacBook Pro alternatives, this guide should have given you more than enough options to consider.
We've included laptops at multiple price points, and we have also thought about some of the top reasons you might want to use a MacBook Pro – so that you can get what you're looking for in these computers.
Despite Apple's prominence, there are other laptop brands out there. If you don't want to use macOS, or you'd simply like to explore your options elsewhere, you'll find numerous options that'll fit your needs.
Whether you're editing visual content, writing essays, gaming, or performing another action, you'll find plenty of options in this list. You can also segment based on your budget, plus much more.
Fabrik: A branding agency for our times.