The best cheap animation tablet: 9 fantastic options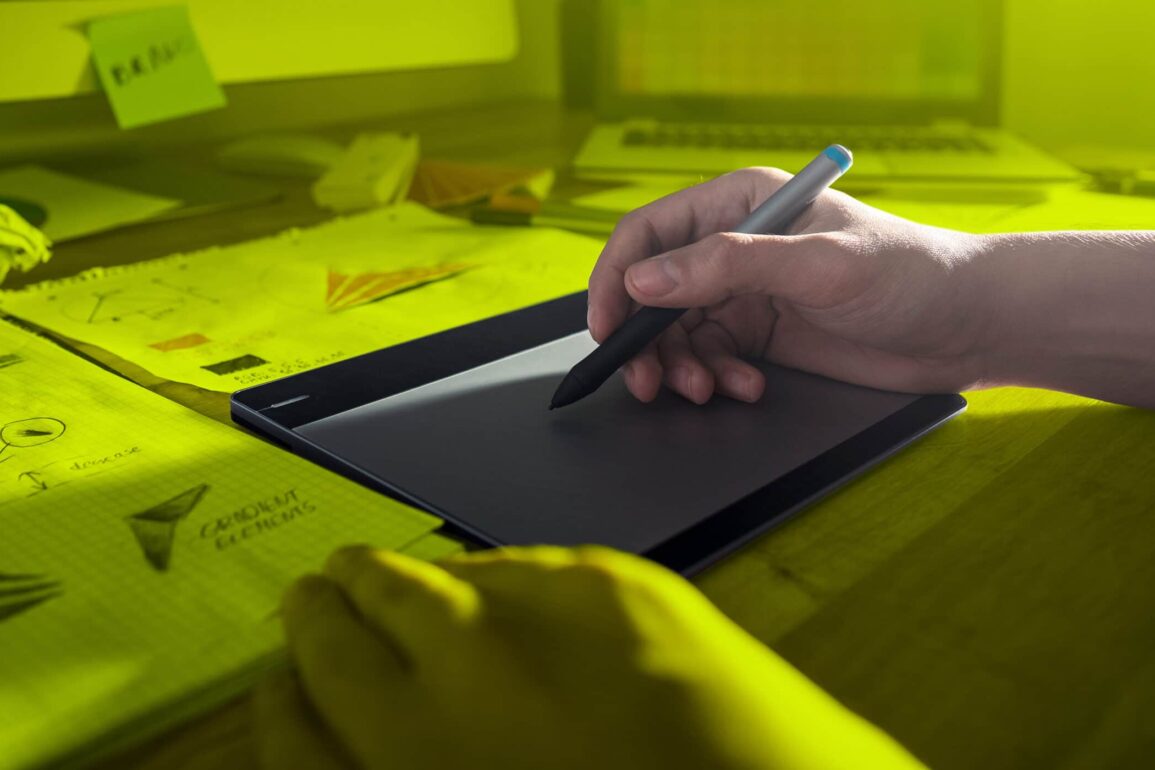 A cheap animation tablet doesn't have to be a frustrating piece of design equipment. While you do usually get what you pay for in the technology world, a good cheap animation tablet can still help you accomplish more with your designs.
Most graphic designers use laptops and computers to create animations, logos, and various other visual assets. However, a cheap animation tablet can take your design experience to the next level.
With these tablets, experts can sketch ideas into a digital format, just like they were using a pen and piece of paper.
Drawing tablets are extremely diverse and valuable tools, common among many professional animators. Whether you work in a 2D or 3D environment, you can experiment with a variety of drawing styles, and generate fantastic results.
The only problem? Drawing tablets with the highest levels of sensitivity and the best performance are often awfully expensive, making them inaccessible to beginners.
The good news for today's budding artists, however, is new innovations in tablet technology are making these devices more affordable. There are a handful of cheap animation tablets out there today to suit a range of budgets. Here, we'll cover some of our favorites.
The cheap animation tablet choices on our list today are:
GAOMON PD1161 (best mini tablet)
UGEE M708 (best for beginners)
XP-PEN Deco 3 (best starter kit)
2020 HUION KAMVAS 13 (best with screen)
Parblo 10.1 Coast10 (best portable)
Simbans PicassoTab 10 (best versatile tablet)
Wacom CTL4100 Intuos (best with software)
Huion Inspiroy Ink H320M (best ultrathin)
VEIKK A30 V2 (best universal)
Read on for more…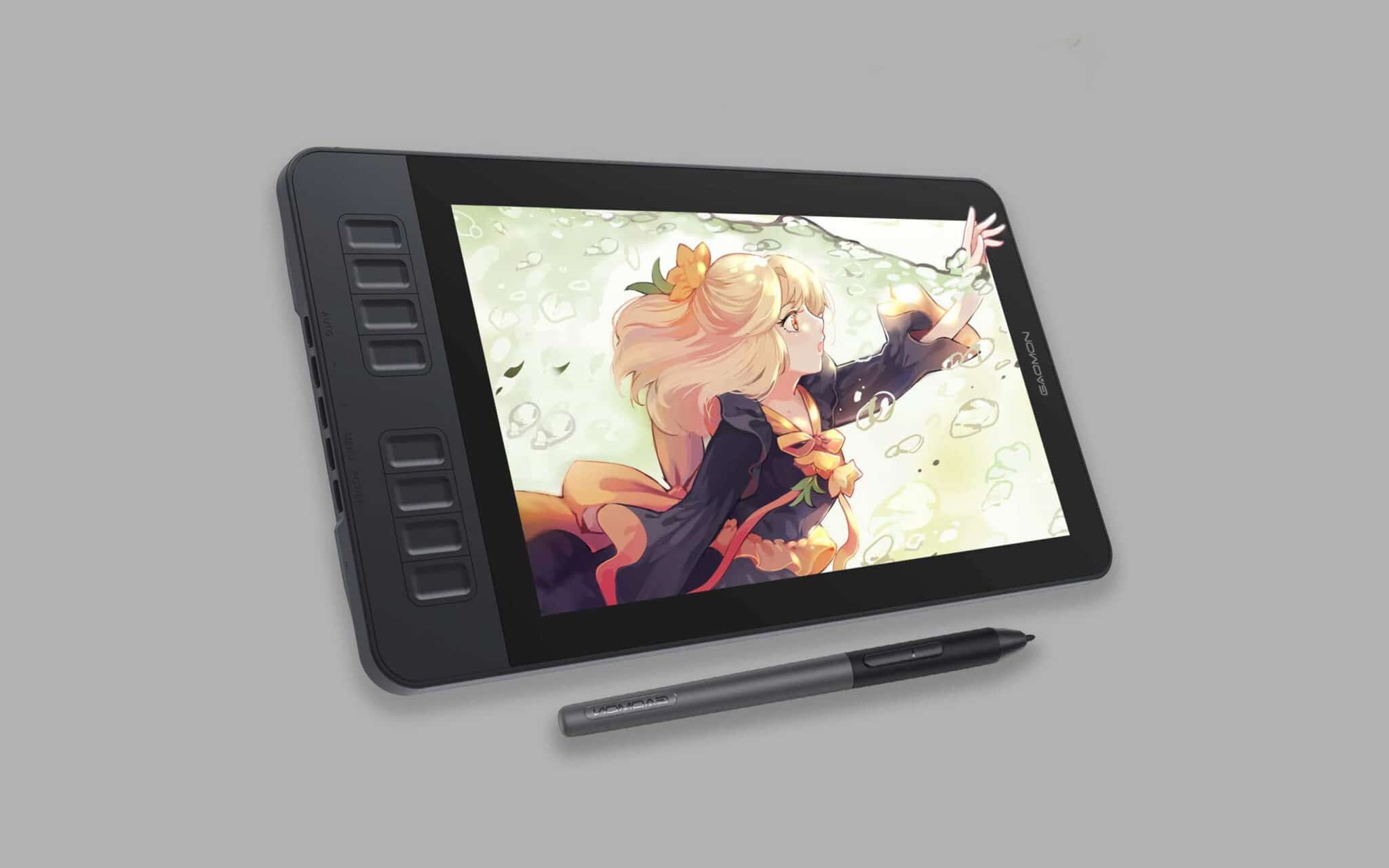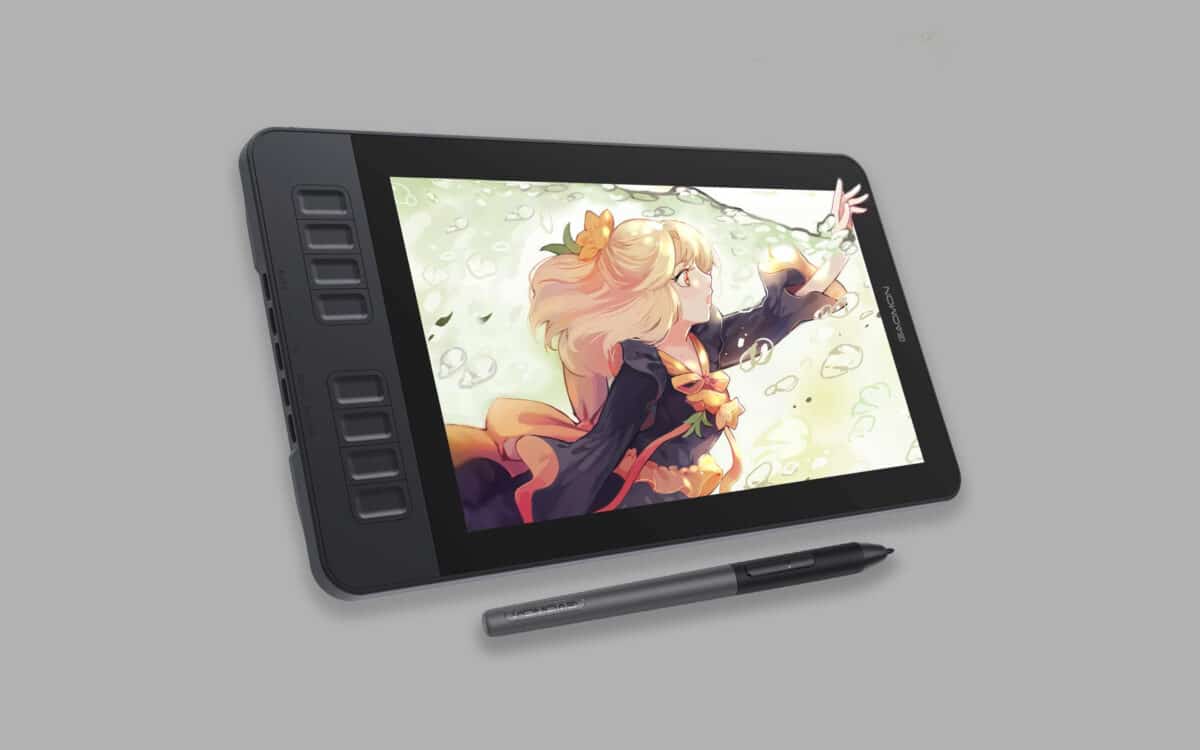 1. GAOMON PD1161 (best mini tablet)
If you're working on small projects as a graphic designer, like animated logos or components for a customer's website, you don't necessarily need a huge tablet screen.
This cheap animation tablet from GAOMON could give you the technology you need to experiment with your skills, for a smaller price tag. This device is suitable for all kinds of activities, from drawing and sketching, to working in Photoshop, or talking to clients on Zoom.
The PD1161 is only a little over 11 inches in size, but it comes with its own battery-free stylus for seamless and natural drawing. You'll enjoy a massive 8192 levels of pen sensitivity, and there are various programmable buttons available too, so you can jump between features fast.
Capabilities of this tablet include:
Battery free stylus included
9182 levels of passive pen pressure
8 programmable shortcut keys
Suitable for annotation, animation, and graphic work
Screen included for easier drawing
Lightweight and portable design
11.6-inch screen with crisp display
Compatible with Windows and Mac devices
Suitable for use with various design tools
IPS full HD screen
If you're keen to get your hands on the best cheap animation tablet, and you don't want to compromise on things like a HD screen and pressure sensitivity, this could be the product for you. The biggest issue with this product is the screen isn't particularly bright.
Pros:
Excellent portable screen
8 programmable keys for shortcuts
Works with both Windows and Mac
Suitable for use with various programs
Battery-free stylus for natural drawing
Cons:
Screen isn't very bright
Quite small
Sale
GAOMON PD1161
GAOMON is known for delivering great drawing tablets and the GAOMON PD1161 is no exception. This small yet mighty device is great for design and drawing on-the-go.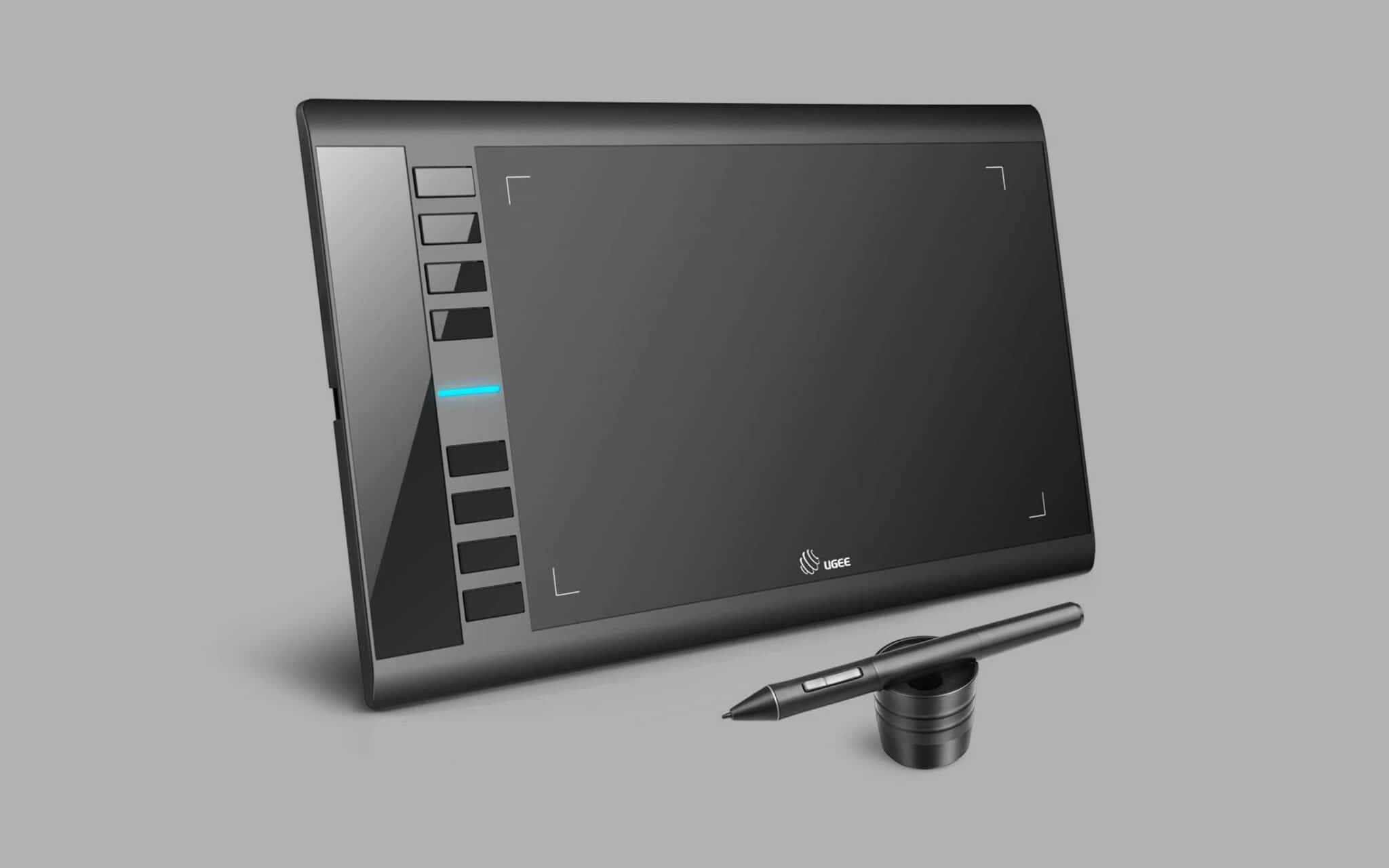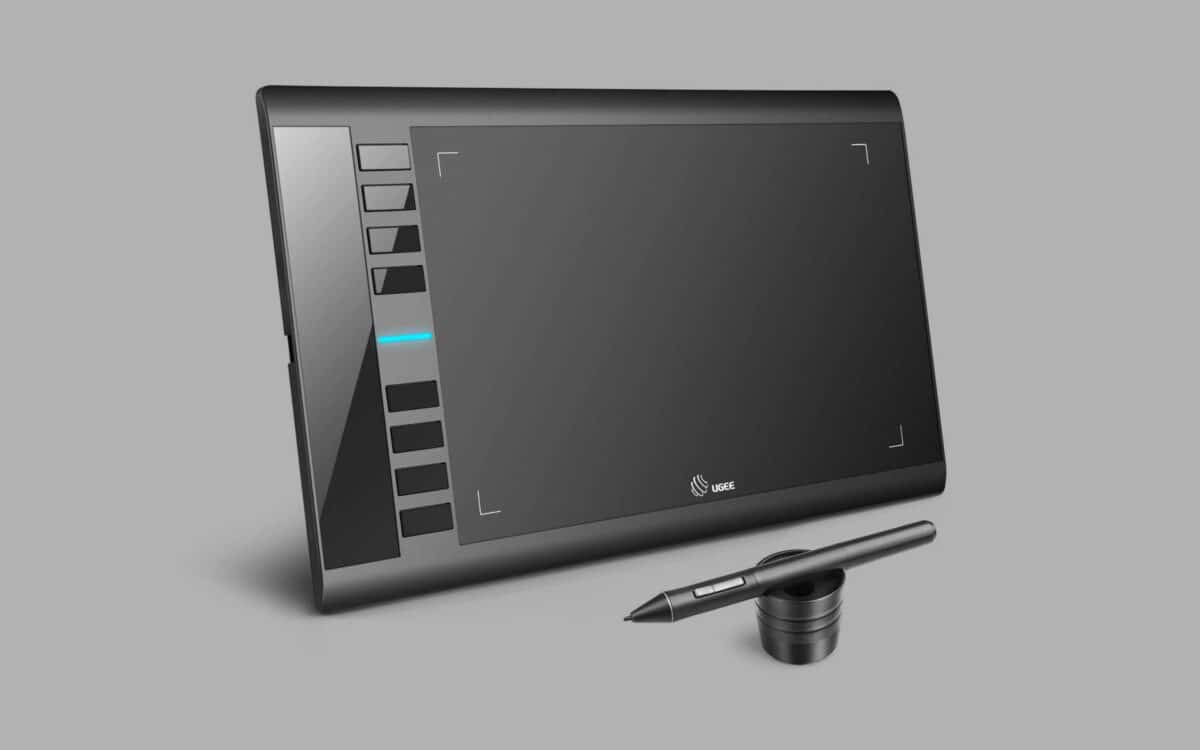 2. UGEE M708 (best cheap animation tablet for beginners)
A cheap animation with its own dedicated screen can come in handy as a portable solution for animating on the move. However, many of the budget-friendly tablets available today are designed to work exclusively when connected to your computer or laptop.
The UGEE M708 is one of these animation tablets, intended to give you a fantastic 10 x 6-inch drawing area, while keeping your eye on your computer screen.
Although there's no screen on this tablet to work with, you can still accomplish excellent animation results with 8192 levels of pressure sensitivity, and a humanized design with 8 programmable shortcut keys.
You can set your default keys based on your preferred requirements, and work on your projects through a Mac, or a Windows PC.
Features include:
Large drawing space for complete creativity
Paper smooth drawing experience
8192 levels of pressure sensitivity
Compatible with Mac and Windows
Humanized design with 8 shortcut keys
Compatible with all modern graphics programs
Easy set up
Pen holder and glove included
With all the accessories you need to start drawing already included, this affordable animation tablet could be a great purchase for any beginner. Drawing on the smooth surface feels just like sketching on paper, and the technology is easy to set up too.
Unfortunately, you might find the pad is a little too big for some of your needs.
Pros:
Excellent easy set-up
Eight shortcut keys for personalized control
Paper smooth drawing experience
Works with various devices and operating systems
8192 levels of pressure sensitivity
Cons:
No monitor/screen included
A little too big for some
UGEE M708
With its papery texture surface, the UGEE M708 provides a smooth and lag-free drawing experience for your digital artwork creations.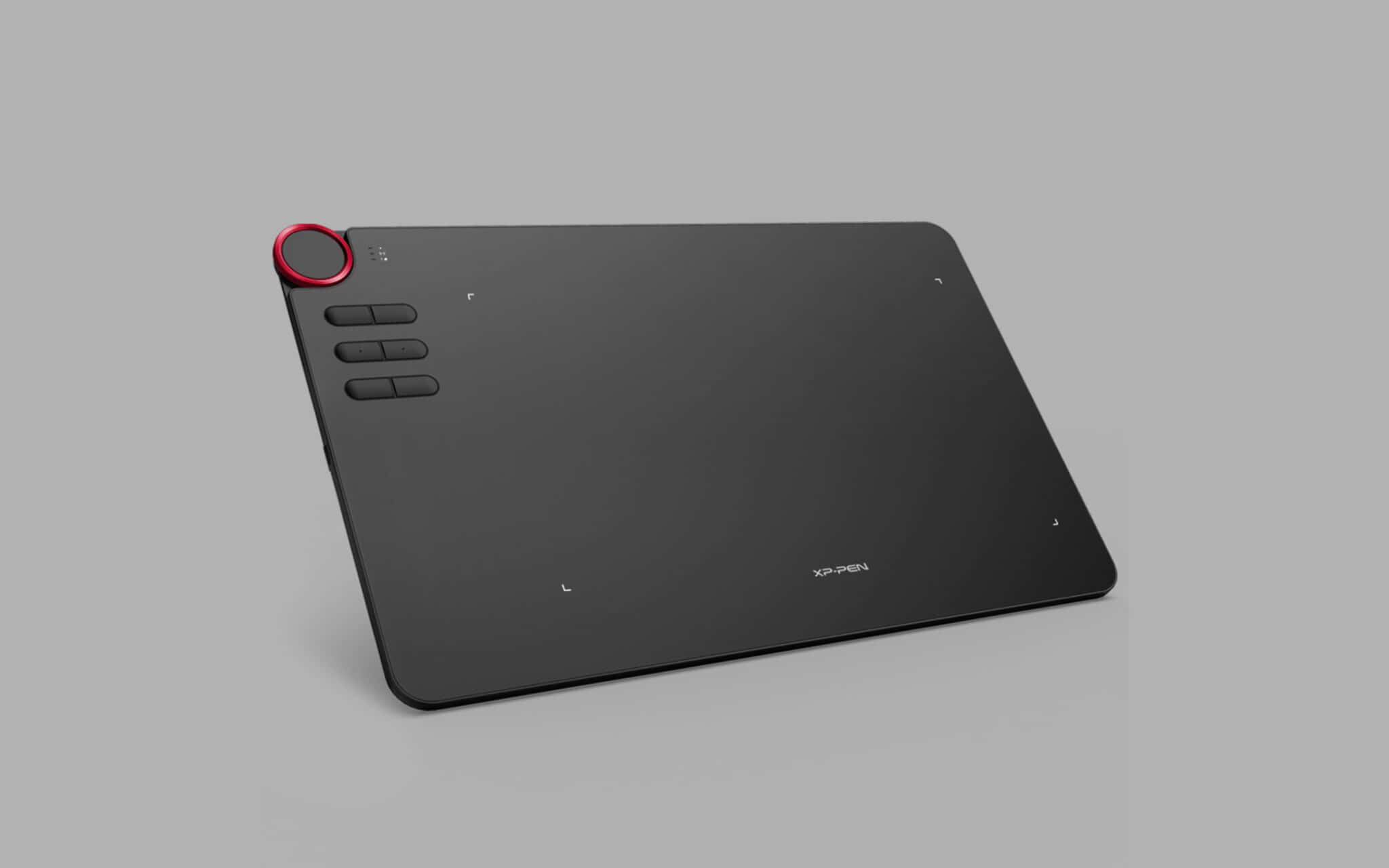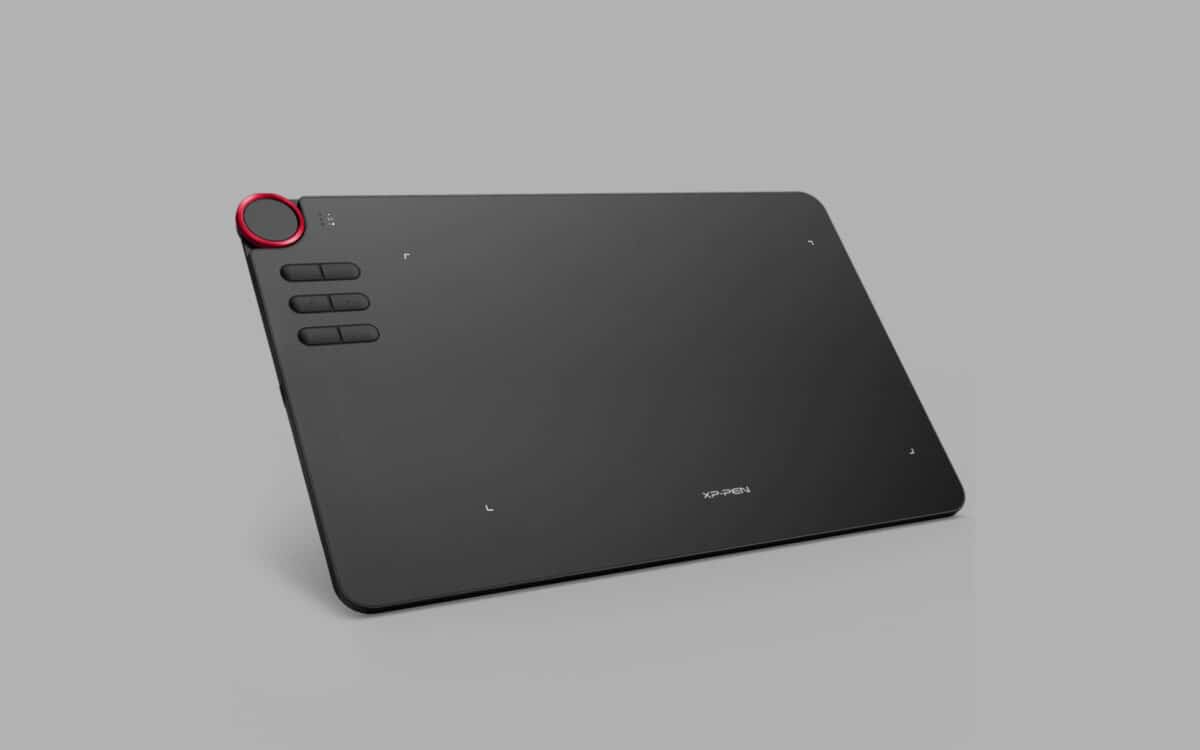 3. XP-PEN Deco 3 (best starter kit)
If you're happy to invest in a cheap animation tablet without an included screen, then the XP-PEN Deco 3 could be the perfect choice for you. Aside from giving you a great environment for digital drawing, this kit comes with all the accessories you could want too.
There's a cleaning brush, gloves to help you get the most accurate digital results, and a series of separate pen nibs included. You also get a stand for your pen.
The XP-PEN animation tablet gives you 10 x 5.62 inches of working space, so you can easily sketch as you would on a piece of paper, with no delay or lag to worry about. For extra functionality, there's a multi-function red dial you can equip with the capabilities to suit you.
You'll also have a selection of customizable hot keys to explore.
Features include:
10 x 5.62 inch working area
Multi-functional red dial and custom express keys
Two connection methods (wireless or USB)
Works with Mac and Windows OS
Suitable for use with Photoshop, Illustrator, Clip Studio and more
Multiple accessories included
Lightweight stylus for natural sketching
Aside from a comprehensive selection of accessories, the XP-PEN also has a range of other benefits to offer. For instance, you can connect to the device wirelessly, or via the USB port included.
What's more, the system works with almost any operating system, and all the most popular tools for animation too.
The experience may be a little uncomfortable due to lack of tilting for some users.
Pros:
Excellent large working area
Express keys and custom dial
Multiple connection methods
Suitable for us with Mac and Windows
Multiple accessories included
Cons:
A little uncomfortable for some artists
No screen/monitor included
XP-PEN Deco 3
The XP-PEN Deco 3 does exactly what it says on the tin, and it does it well. All at a beginner friendly price-point.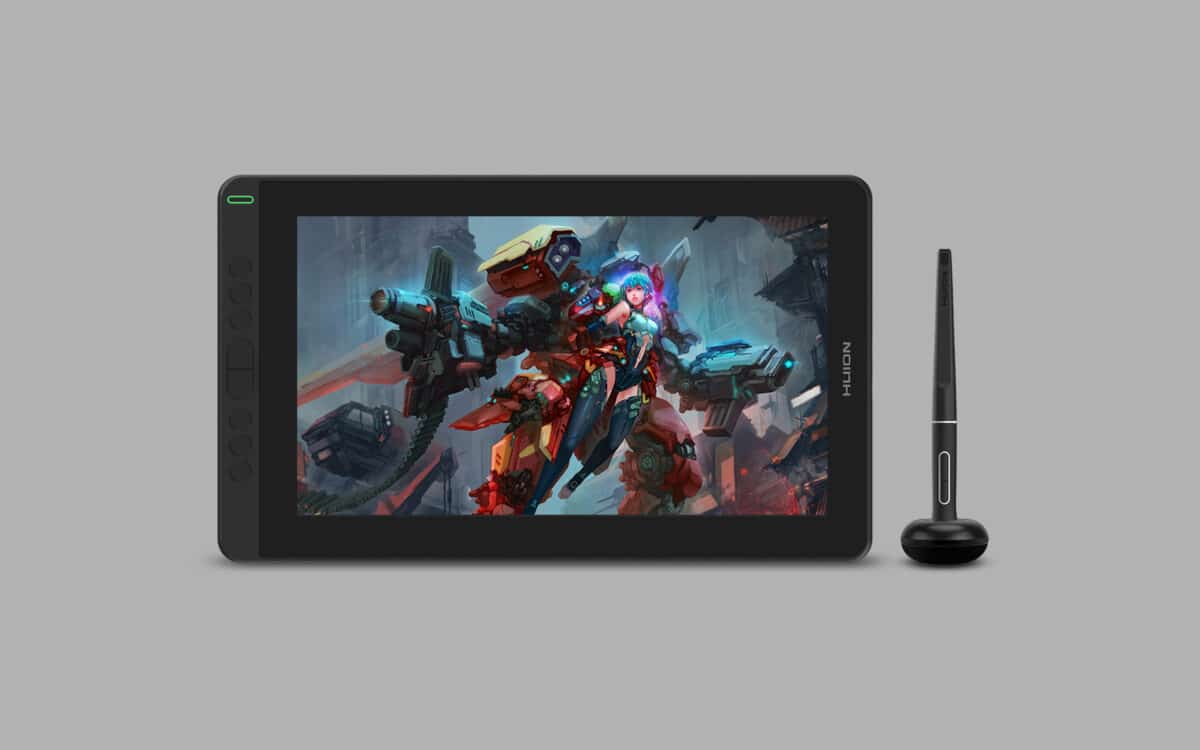 4. 2020 HUION KAMVAS 13 (best with screen)
Although it's perfectly possible to create amazing animation projects on a standard tablet with no screen, having your monitor right there under your hand can really make a difference.
A tablet with its own screen gives you a real-time insight into what you're drawing, so you can enjoy higher levels of accuracy when working on complicated projects.
This 2020 HUION KAMVAS 13 tablet is a fully laminated graphic display with a fantastic scratch-resistant glass surface. You can enjoy up to 16.7 million colors, and a powerful 178 degree viewing angle as you work on each design.
The premium pen technology is completely battery free too, so sketching feels lightweight and natural.
Features include:
Full HD laminated screen
120%s RGB Gamut
16.7 million colors
Excellent battery-free pen
8192 levels of pen pressure
60 degrees of tilt function
Realistic pen on paper feel
Two Type C USB ports
HDMI connectivity
Android, Mac, and Windows supported
This lightweight and portable tablet from HUION is one of the best on the market for those in search of an affordable but reliable animation experience.
You can use this product with a range of other devices, including Android products, and there's a selection of programmable press keys available to help you sort through different brush sizes and features too.
One slight downside is setting up the drivers can be quite complicated.
Pros:
Fully laminated HD screen
Excellent color accuracy
Incredible pen sensitivity with tilt support
HDMI and USB connectivity
Works with a range of operating systems
Cons:
Difficult driver installation
HUION KAMVAS 13
The HUION Kamvas 13 packs a lot of punch at a very friendly price. If you're looking for a versatile drawing tablet, this is made for you.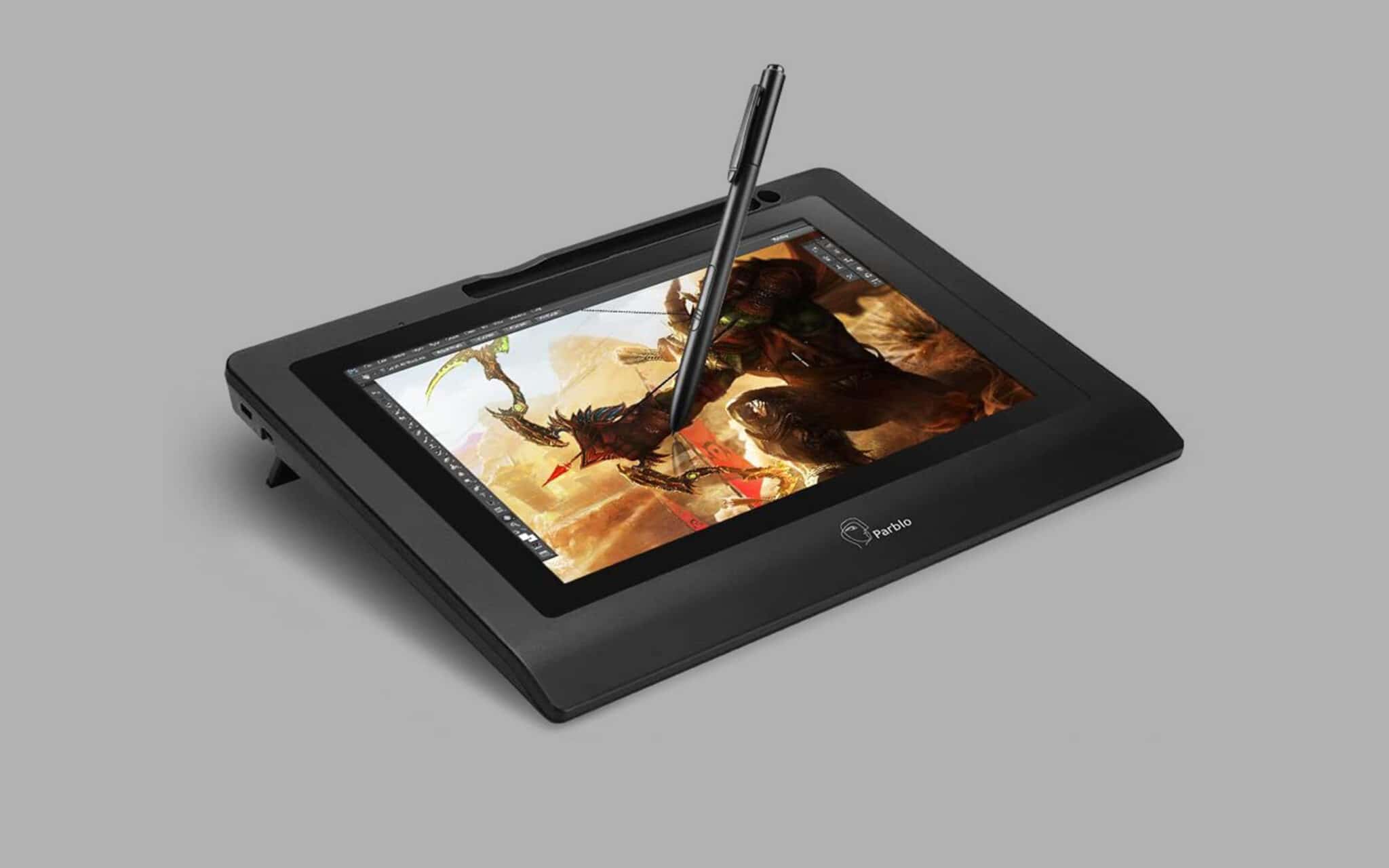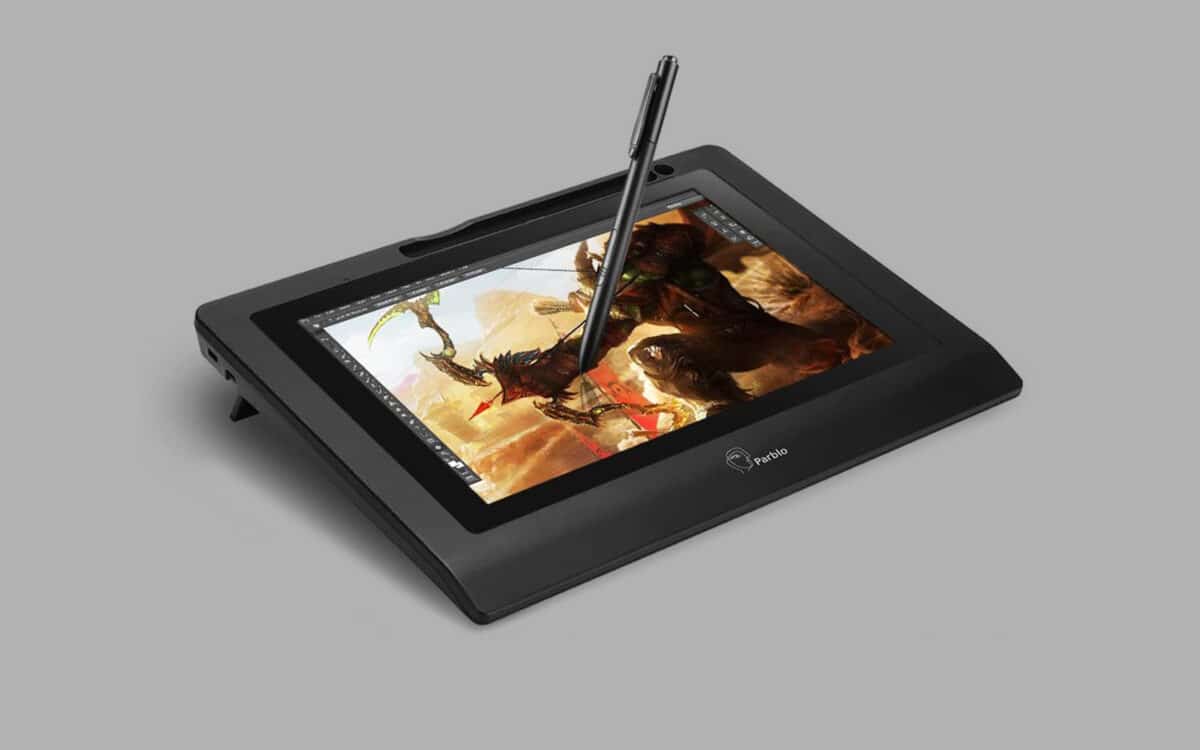 5. Parblo 10.1 Coast10 (best portable cheap animation tablet)
Parblo might not be as well-known as companies like HUION and Wacom when it comes to animation tablet technology – but the company has a lot of value to offer. This Parblo 10.1-inch Coast10 tablet is a fantastic and affordable piece of sketching technology.
The slightly over 10-inch screen ensures you can watch how your designs are progressing in real-time.
The Parblo comes with a battery-free pen for natural sketching, and an adjustable stand so you can set the best viewing angle while you draw. This device works with Windows operating systems, although it's not suitable for Mac users.
It can also operate well with Photoshop, CorelDraw, Comic studio, and many other programs.
Features include:
10.1-inch display
Battery-free pen
Excellent viewing angles
Ergonomic design for easier drawing
Accessories included (extra pens and glove)
USB hub included for connectivity
Compatible with all major graphics programs
Suitable for use with Windows
Although you will need a laptop or computer to use this tablet, it's still highly portable thanks to the compact size, and the included carry case which comes with it. You could easily invest in this product as the perfect addition to your laptop if you're going to be sketching on the move.
Unfortunately, it doesn't work with Mac computers, which can be problematic for a lot of designers.
Pros:
USB hub included
All-in-one design with included screen
Over 2000 levels of pen pressure
Portable design with carry case included
Suitable for use with a range of programs
Cons:
Not compatible with Mac products
Can overheat quite easily
Parblo Coast 10
The Parblo is a well built drawing tablet made for portable use. On a device like the Parblo Coast10 the ergonomic design is strong buying-factor, in addition to the extra accessories that come with it.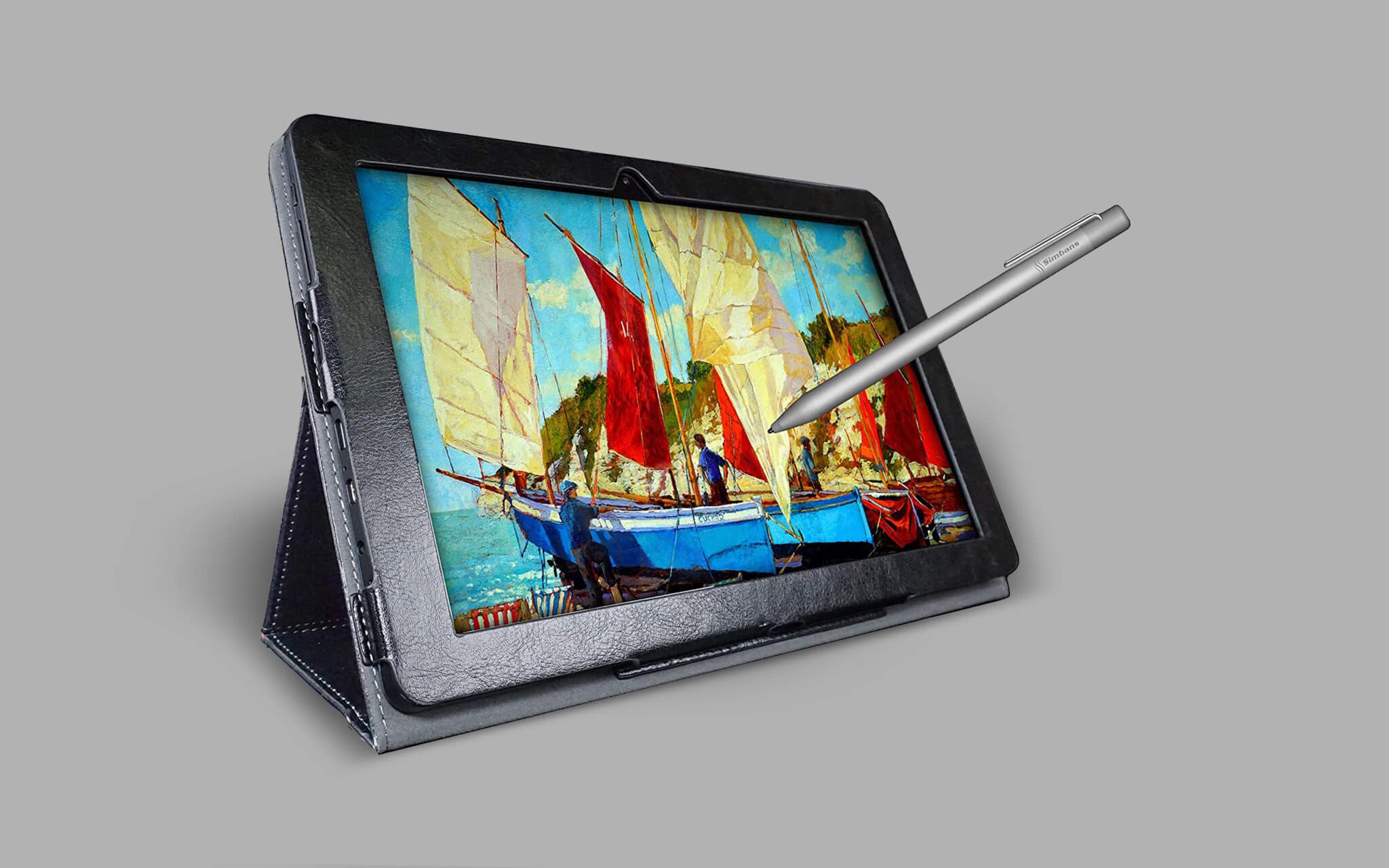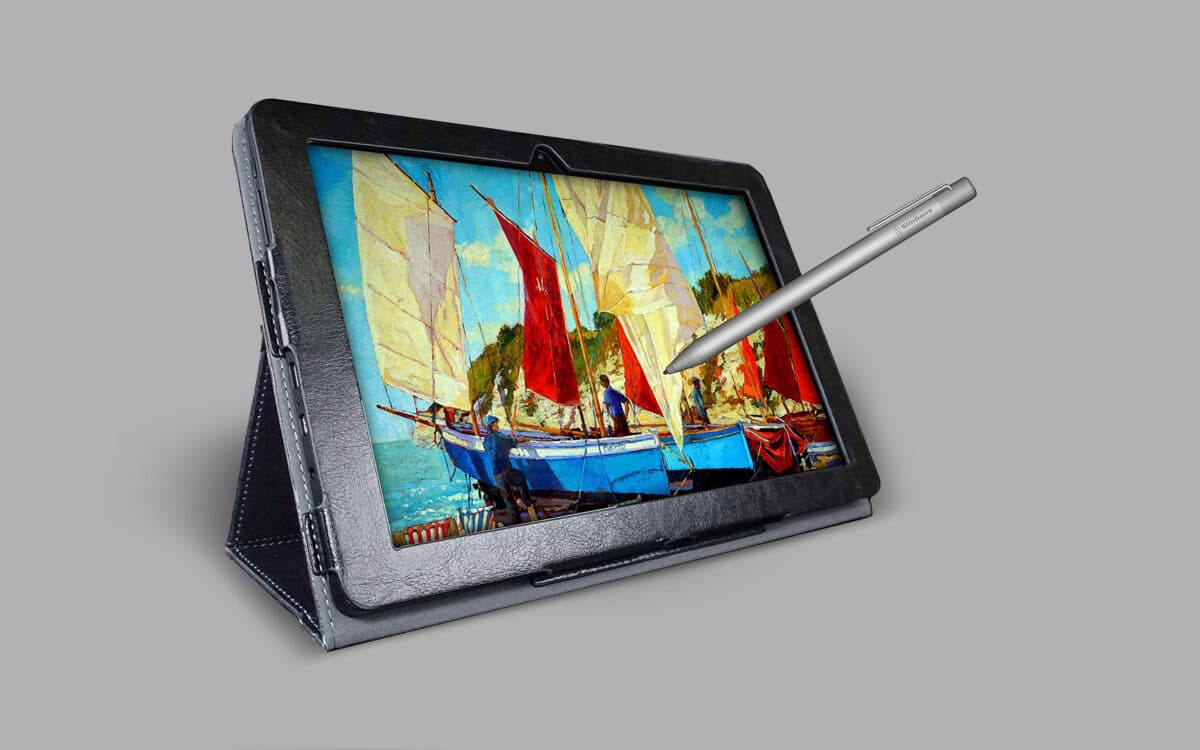 6. Simbans PicassoTab 10 (best versatile tablet)
Why settle for just a cheap animation tablet, when you could have a device you can use for online meetings, taking notes, and more?
This Simbans PicassoTab 10 is a little more expensive than some of the other cheap animation tablet options we've looked at, but it comes with a range of fantastic features to help it stand out too.
For instance, you get a tablet case, drawing glove, pre-installed screen protector, and universal power adapted included with your purchase.
The Simbans PicassoTab comes with 32GB of disk space built-in, so you can download applications from the Google Play Store to take with you on the move. There's also a clear HD screen to help you check out the progress of your projects in real-time.
This versatile drawing and animation tablet comes with a year of warranty included, and its own quad core processor.
Features include:
Quad Core processor
10.1-inch IPS screen
32GB of memory
2GB RAM
Front and back camera for video conferencing
Wi-Fi and Bluetooth connectivity
USB-Type C port and Micro HDMI
Audio port included
Google App and Play access
Unlike most cheap animation tablets on the market today, you don't need to use this device with an attached computer or laptop. If you need a standalone tablet for sketching, this could be the perfect product for you.
Unfortunately, these tablets do feel a little flimsy in places.
Pros:
Ideal for sketching, notes, and conferencing
Multiple connection options
Wi-Fi and Bluetooth connectivity
Standalone power (doesn't need to connect to a laptop)
Front and rear camera
Cons:
A little flimsy in places
Simbans PicassoTab
The PicassoTab from Simbans will easily satisfy budding artists who want to draw digitally without breaking the bank. It's a great tablet to enter into the drawing tablet space.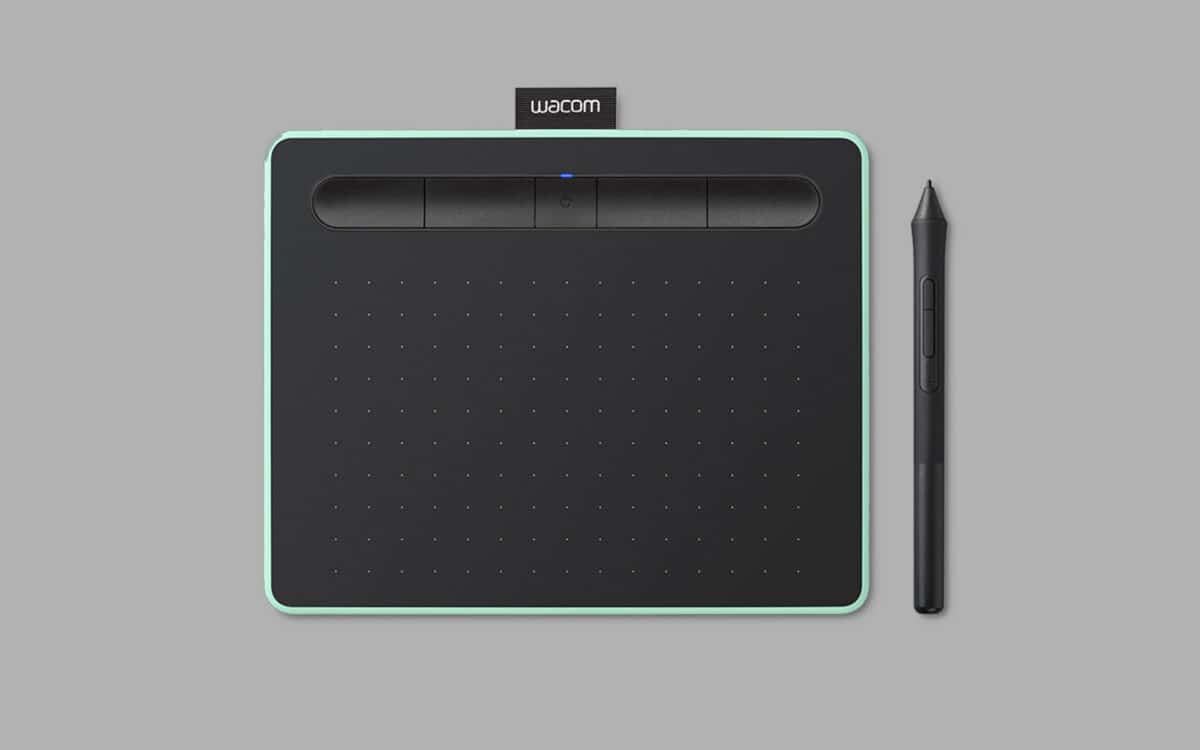 7. Wacom CTL4100 Intuos (best with software)
If you want a cheap animation tablet to help you jump straight into graphic design, the Wacom CTL4100 could be just the product for you. Wacom is one of the most respected names on the market, so you know you're getting a good cheap animation tablet for your money.
The Intuos doesn't have its own screen, but it does come with 4096 levels of pressure sensitivity, allowing for a very accurate drawing experience. You can connect your drawing tablet to your computer via USB to write or sketch, as well as working on your animation.
There's even support for left- or right-hand use.
Features include:
Battery-free lightweight pen
Shortcut keys with customizable functionality
MacOS or Windows connectivity
Android connectivity
Clips studio, Corel Painter, and Corel After Shot included
Teacher support
Palm recognition technology
With pam recognition technology, you're less likely to suffer from issues with smudges and smears on your work. You also get the extra benefit of various free software demos included with your tech, so you can jump into action straight away.
Unfortunately, the software can be very difficult to set up for beginners.
Pros:
Excellent brand with great reputation
Lots of free software demos included
Android, Windows, and MacOS connectivity
Shortcut keys included
Battery-free pen with great sensitivity
Cons:
No screen
Difficult to set up the software
Sale
Wacom Intuos CTL4100
Wacom is a well-established graphics tablet company that deliver great products. The Wacom Intuos CTL4100 is a great cheaper option that still delivers the great Wacom experience.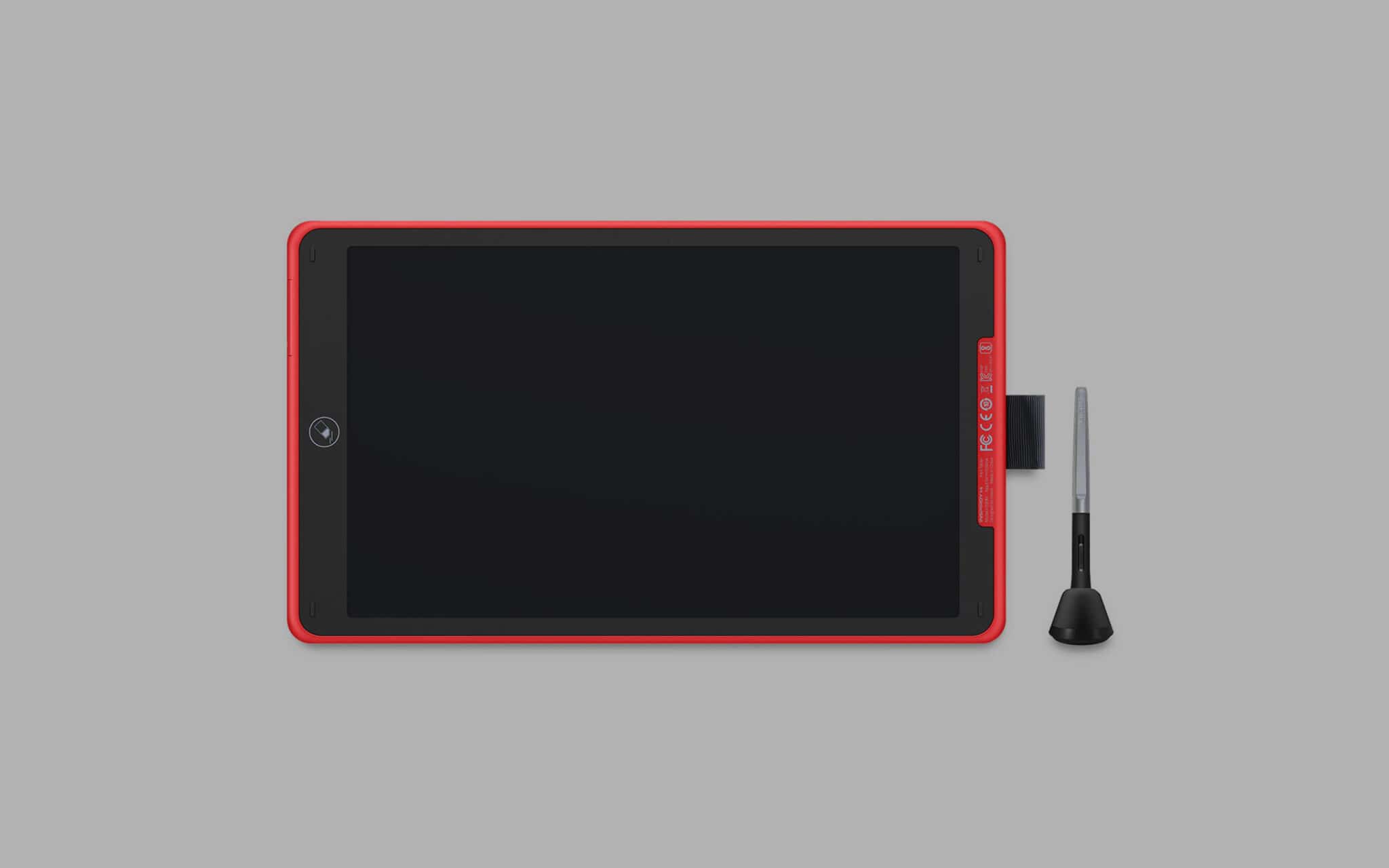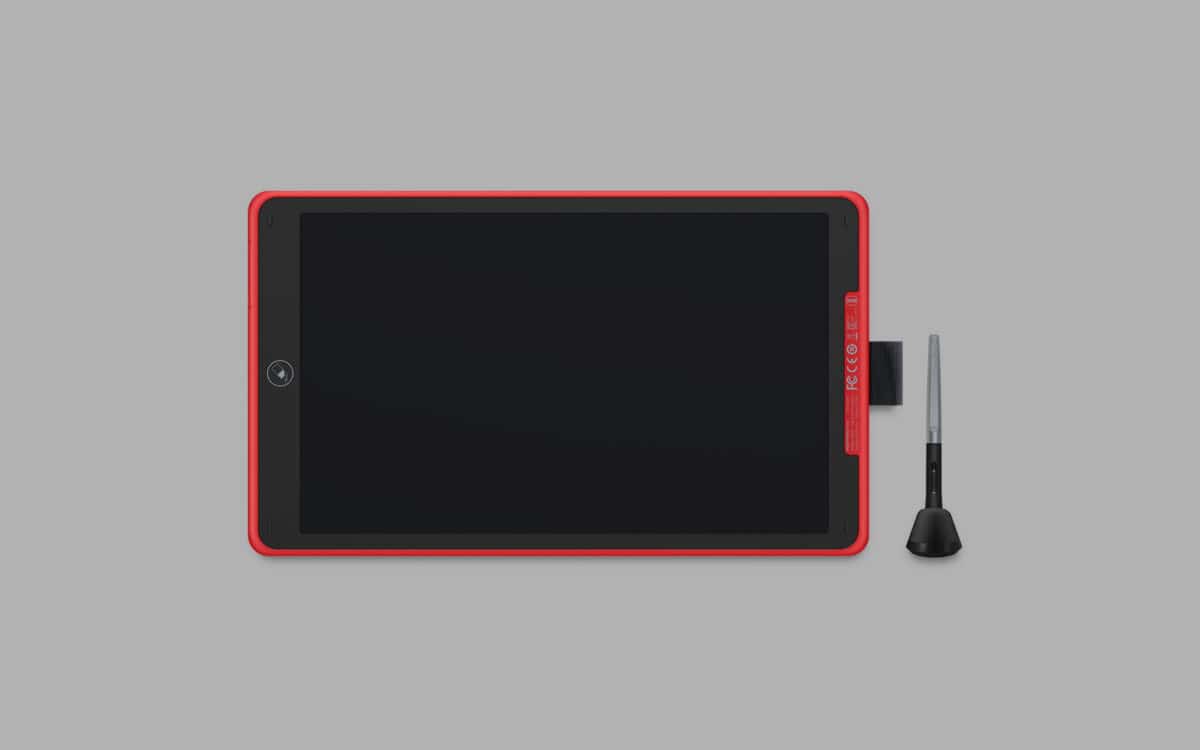 8. Huion Inspiroy Ink H320M (best ultra thin)
Slim and streamlined, this cheap animation tablet with stylus from Huion should fit well in any office. The innovative device comes with a slick LCD screen which allows you to easily bring your ideas to life through your favorite programs.
The battery-free stylus reduces the extra weight in your hand so you can draw more naturally, with 8192 pressure sensitivity levels for accuracy. The pen also comes with 60-degree tilt support which imitates real brush strokes.
11 programmable keys means you'll have no problem instantly accessing your favorite functions when you're in a rush. There's also support to optimize your workforce for both right and left-handed use. Functionality with Android, Mac, and Windows OS makes this device extra versatile.
Features include:
Naturally smooth writing surface
High-quality battery performance
Battery-free pen for sketching
Type C interface with 11 programmable keys
Ultrathin working area
OS Android 6 supported
Windows or Mac compatible
Only 9mm thin
The Huion Inspiroy drawing tablet isn't the most advanced option we've seen on the market, but it is fun and easy to use. There's plenty of room for sketching and working on big projects. Do keep in mind the product won't necessarily work with all Android phones, however.
Pros:
Large and smooth writing surface
Ultrathin so it's easy to transport
Compatible with a range of OS systems
11 programmable keys
Battery-free lightweight pen
Cons:
Doesn't work with all androids
Huion Inspiroy Ink H320M
The Inspiroy Ink H320M is a great, thin and light animation tablet with 11 customizable function buttons to streamline your workflow.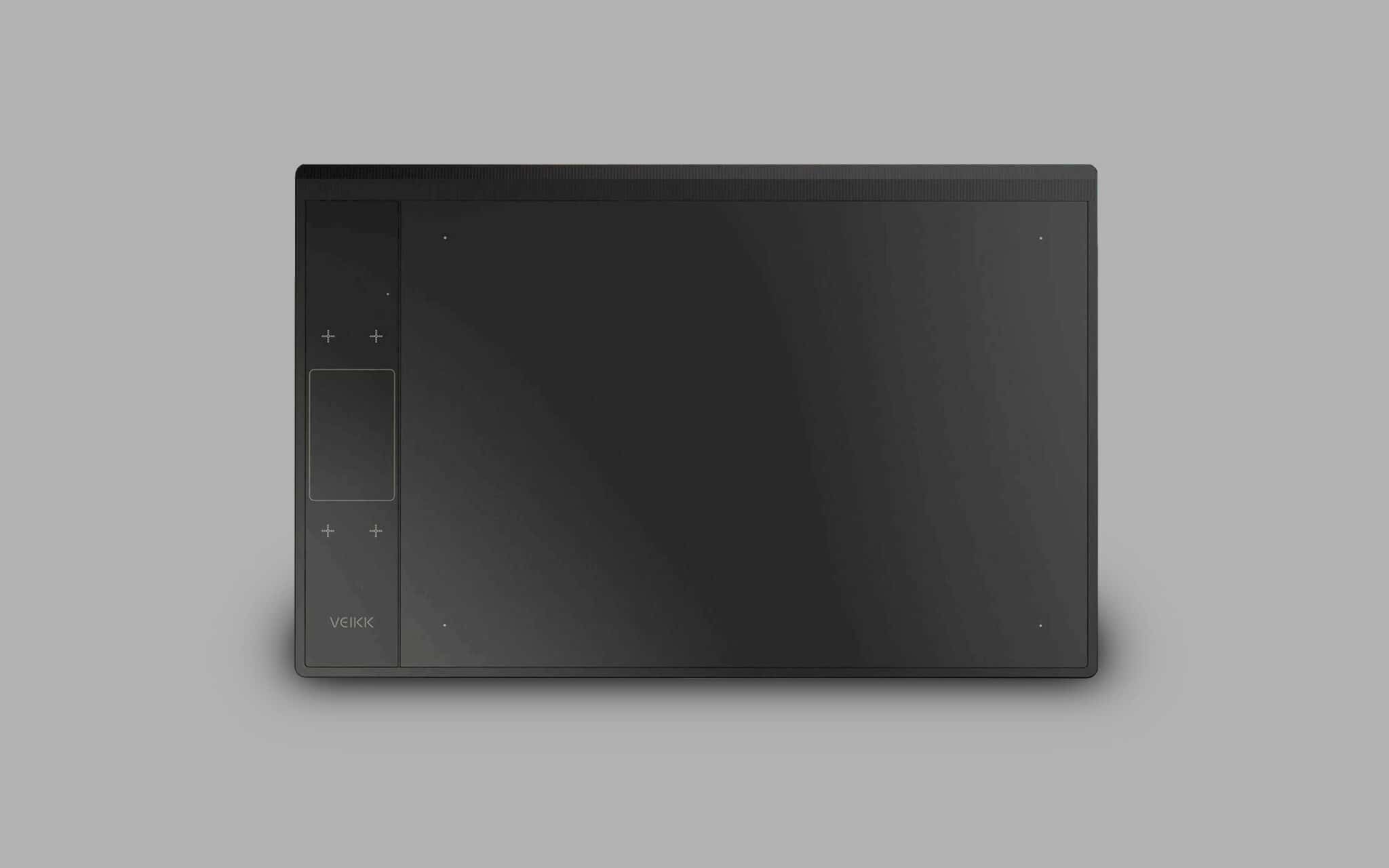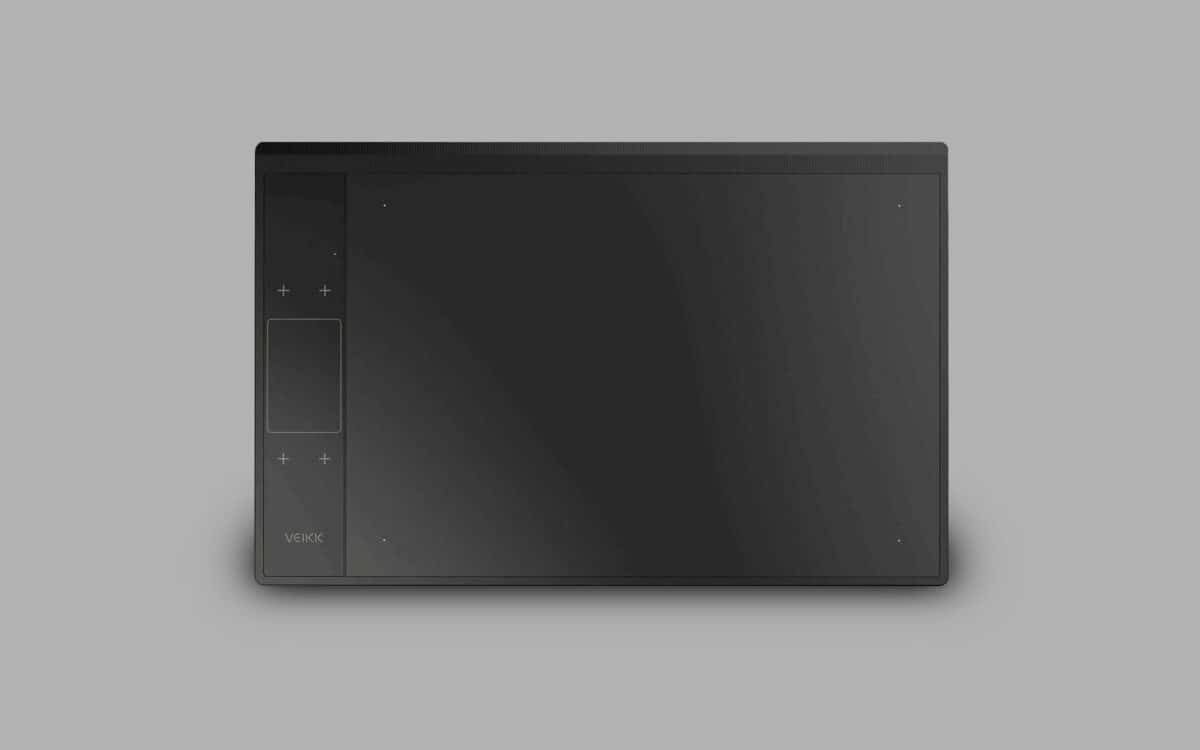 9. VEIKK A30 V2 (best universal cheap animation tablet)
The VEIKK A30 drawing tablet is another animation tablet designed for use with a phone or computer. Although this device doesn't work with Samsung devices, it's compatible with Windows, Android, and various other operating systems too.
You can easily plug and play with this device, adding a USB cable to the port of your computer. The website offers quick access to the latest drivers.
The VEIKK drawing tablet comes with 8192 levels of sensitivity and a battery-free pen which is easy to use. There are 4 customizable touch shortcut keys, and a 10×6 working area too.
The gesture touchpad makes it easy to swipe through content on your laptop or PC, and there's a handy set of two responsive buttons on the pen for clicking too.
Features include:
10 x 6 working area
Ultra-thin lightweight design
4 touch keys
Battery-free pen
Two pen buttons for clicking
Universal compatibility
Works with a range of programs
Easy connection to your device
Ideal for all kinds of tasks, the VEIKK drawing tablet doesn't just work with leading animation software, it's also easy to use with things like Microsoft Teams, Zoom, and Twitch too.
Unfortunately, it does take a while to get used to if you're a beginner.
Pros:
Large working area
Battery-free pen with buttons
Works with various popular programs
Universal compatibility
Easy set up
Cons:
Unique design takes a while to get used to
Sale
VEIKK A30 V2
Another great thin and light option, the VEIKK A30 V2 offers the most compatibility in the budget bracket and offers a great user experience.
Choosing the best cheap animation tablet
The best cheap animation tablet can be a valuable investment if you're keen to start putting your design skills to the test. Unfortunately, when it comes to technology, you often do get what you pay for. Finding an animation tablet that can deliver great results on a budget isn't always easy.
For help making your choice, consider the following factors:
Display
Do you need a screen to show you exactly what you're drawing when you're using it, or do you just want a digital drawing surface you can rely on? An actual screen that shows the image will cost you a lot more than a standard drawing pad, but it can be an easier way to create more accurate content.
Size
A cheap animation tablet can come in a range of sizes to suit your needs. The bigger the tablet, the more space you'll have to work with. However, a large tablet can also be a little tougher to transport if you move around a lot.
Compatibility
Make sure your animation tablet works with all the hardware and software you plan on using. Many devices work with Windows and Mac, but some will operate with an Android phone too. You should also check functionality with your favorite programs.
Extra features
Animation tablets frequently come with extra features like shortcut buttons and scroll wheels to help with navigating your work. You might even get bonus accessories included in the mix, like extra pen nibs and a glove so you don't smudge your work.
Pen functionality
Your pen needs to offer an excellent and natural drawing experience. Battery-free options are often the most appealing, but you may also want something with buttons that allow you to navigate software easily
Good luck finding an animation tablet you can use to showcase your skills and impress your clients. Once you've found the perfect cheap product to suit your budget, you can always upgrade to something more professional in the future.
Fabrik: A branding agency for our times.