Are you looking for the best 5K monitor? You're not alone. 5K monitors are difficult to come back these days, even as the demand for high-quality visuals increases.
With 5k monitor resolution, you can even impress your customers when they come to check out the results of your latest video editing session.
Although most monitors will still deliver a fantastic visual in 4K, 5K monitors are for people who can't afford to compromise on quality.
The 5K monitor has an aspect ratio usually of around 16:9, and a resolution of about 5120 x 2280 or 14.7 million pixels. This is a world away from your standard 1080p monitor.
We're going to introduce some of our top choices for the best 5K monitors available right now.
Our best 5K monitor choices are:
Sceptre Curved 49-inch Super UltraWide (best curved)
LG 34WK95U-W (best for Thunderbolt)
LG 34BK95U-W (best color)
Apple iMac Retina 5K (best for Apple users)
Samsung Odyssey G9 (best customization)
LG 49WL95C-WE (best for multi-tasking)
MSI Prestige PS341WU (best for Windows)
LG 27MD5KL-B (best compact)
Read on for more…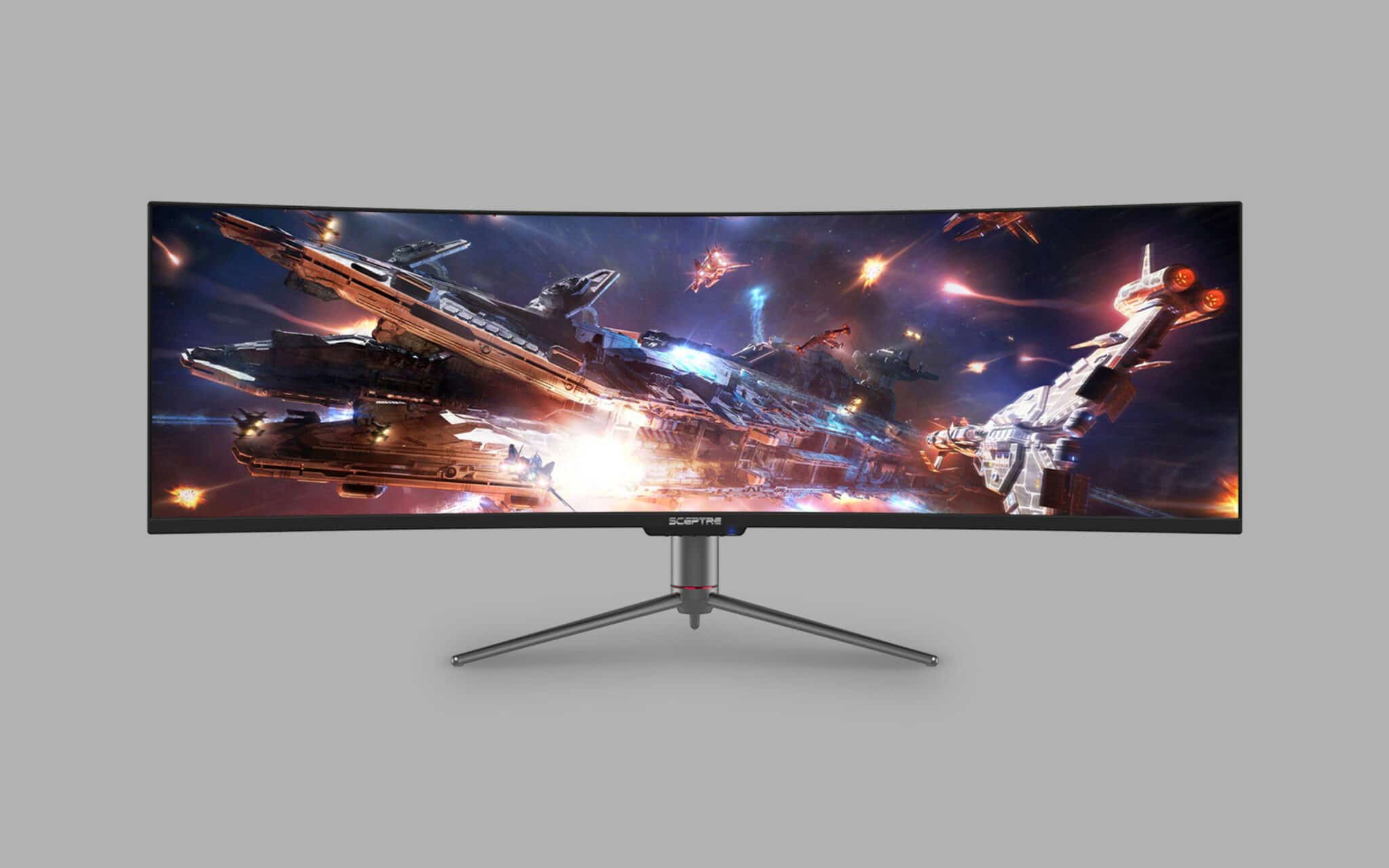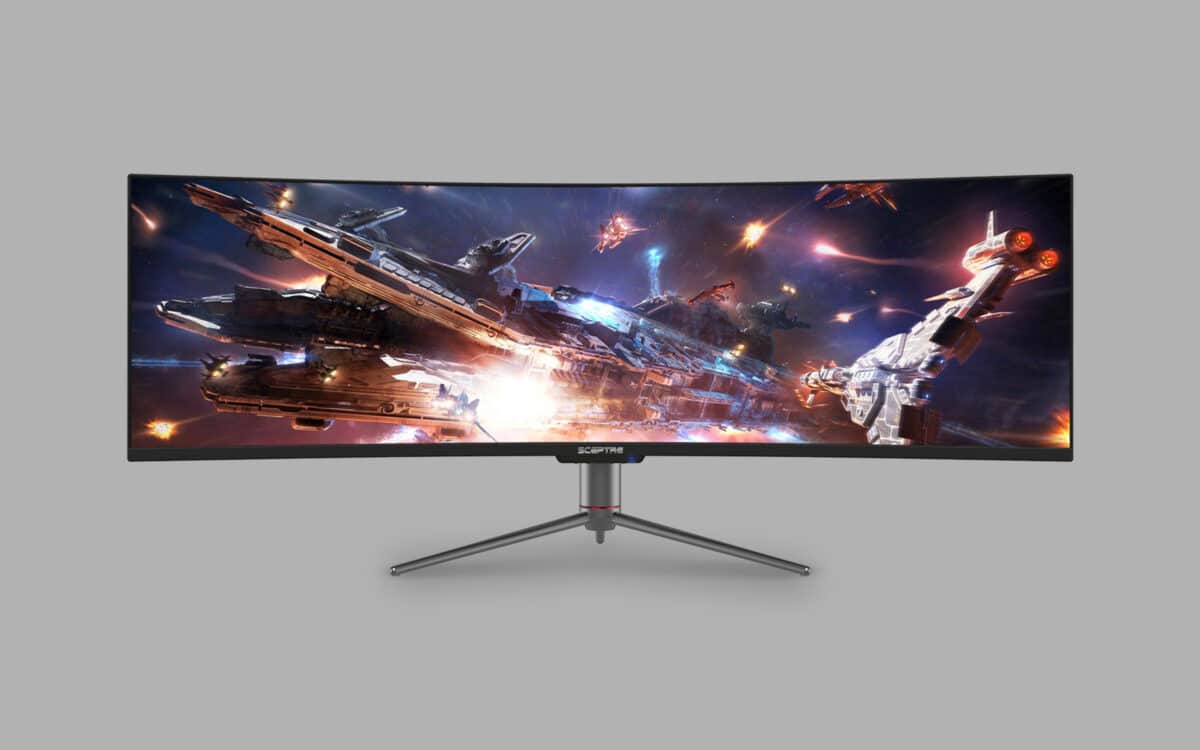 1. Sceptre Curved 49 inch Super UltraWide (best curved)
One of the most impressive curved 5K monitors on the market, the Sceptre is a stunning device, perfect for helping you make the most out of your latest design project. Ultra-wide so you can enjoy more screen real-estate, the Sceptre monitor is sure to demand the attention of anyone in the room.
Though not the least expensive 5k monitor for Mac or Windows users, the Sceptre is a delight to look at. Particularly with its anti-glare finish.
This model comes with multiple ports, so you can plug in external devices, and a headphone jack for listening to your audio privately. You'll also get a refresh rate of between 60Hz and 120Hz for extra fast responses when you're working on content.
The device is height adjustable and comes with a set of built-in speakers too.
Features include:
Height adjustable stand
49-inch ultra-wide curved screen
Multiple port options
Headphone jack
Built-in speakers
5120 x 1140 dual QHD resolution
Multiple screen control options
Aside from giving you an amazing visual experience, the Sceptre also comes with a range of productivity features built-in, such as picture by picture mode, picture in picture, and a remote-control setting.
It can be a little large for some office spaces, however.
Pros:
Built-in speakers and headphone options
Refresh rate of between 60 Hz and 120 Hz
Ultra-wide for more screen real-estate
Fantastic refresh rate
Multiple screen controls
Cons:
Quite large for some offices
Very expensive
Spectre C505B-QSN168
Immerse yourself at every angle with this Spectre super ultrawide curved display that boasts a high 120Hz refresh rate, HDR, and AMD FreeSync technology.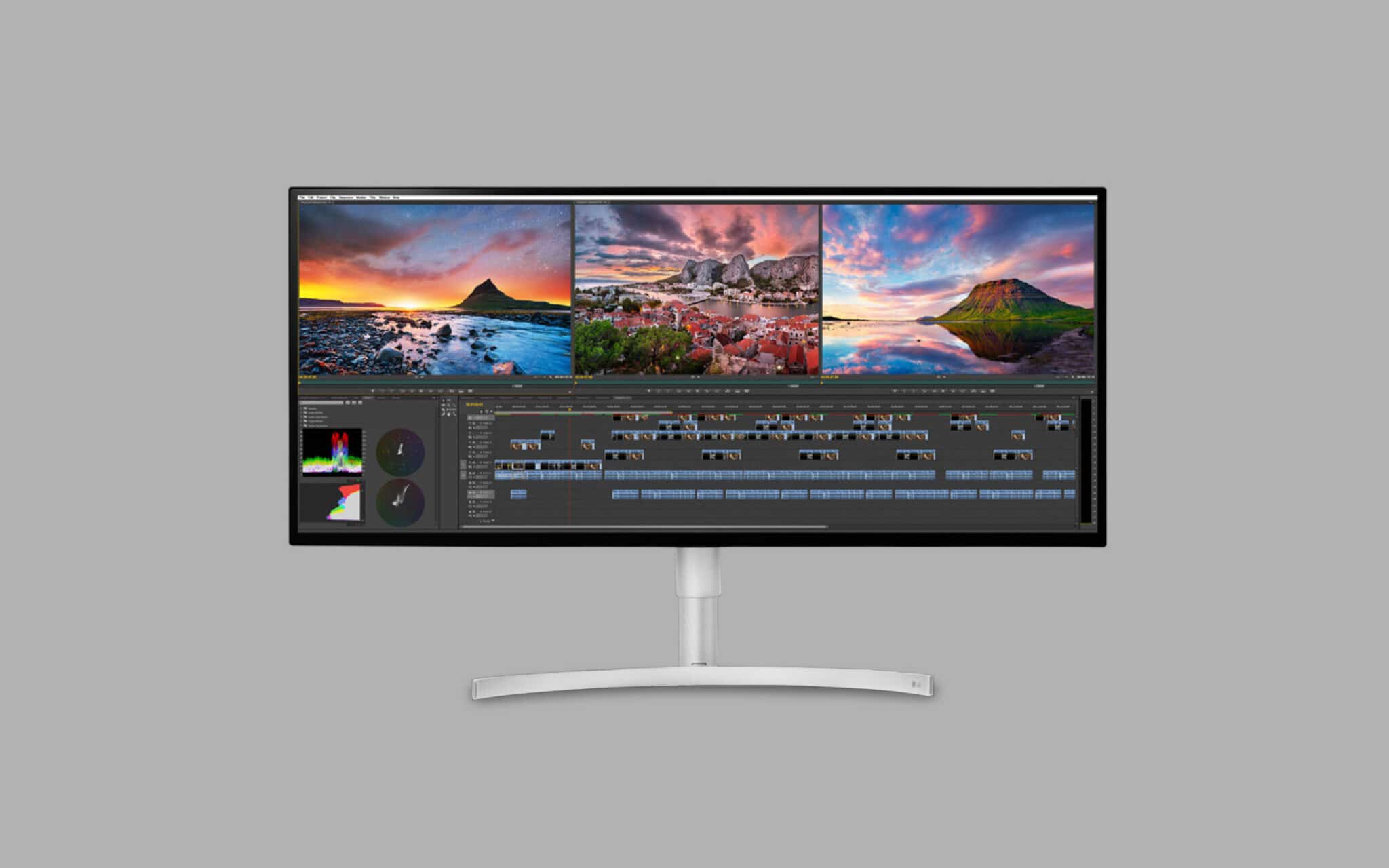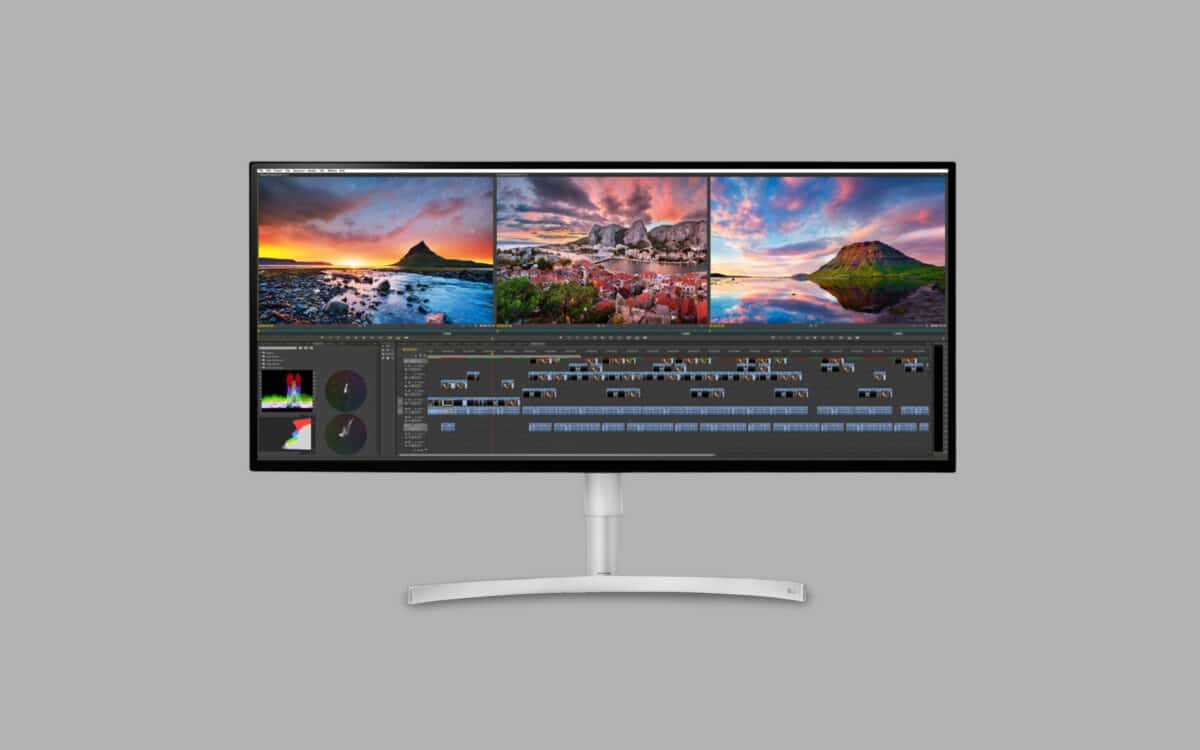 2. LG 34WK95U-W 34-inch (best for Thunderbolt)
One of the best Mac 5K monitor options, and perhaps the top LG 5K monitor on the market today, the 34WK95U-W is an amazing display with plenty of great features to offer.
The powerful 5120 x 2160 resolution combined with a 60 Hz refresh rate makes this a fantastic investment for designers and people with creative skills.
For Mac users, the LG comes with a variety of ports to choose from, including a Thunderbolt 3 connection, display port, HDMI, and various USB ports.
You also get the benefit of built-in speakers, and a stunning plug-and play functionality which is easy to set up with any computer or Apple device.
All this, and LG includes a 1-year parts and labor warranty for peace of mind.
Features include:
Immersive 5k display
Fantastic 1200:1 contrast ratio
98% color gamut
HDMI and display port connections
USB and thunderbolt 3 ports
60 Hz refresh rate
5 ms response time
1-year parts and labor warranty
Plug and play functionality
With an almost bezel-free design to give you more screen to work with, the LG seems to take all the needs of any designer into account, with a stunning end-to-end finish.
Easy plug and play functionality with a clearer and brighter HDR mean you'll have no trouble creating beautiful designs on this device.
Pros:
Stunning 5k display
Amazing contrast ratio
98% color gamut
Thunderbolt 3 connections
Warranty included
Cons:
Refresh rate could be faster
LG 34WK95U-W
The LG 34WK95U-W features a 5K IPS LED display with good picture quality and wide viewing angles to easily share your work. And thanks to the Thunderbolt 3 technology the latency/lag is very low .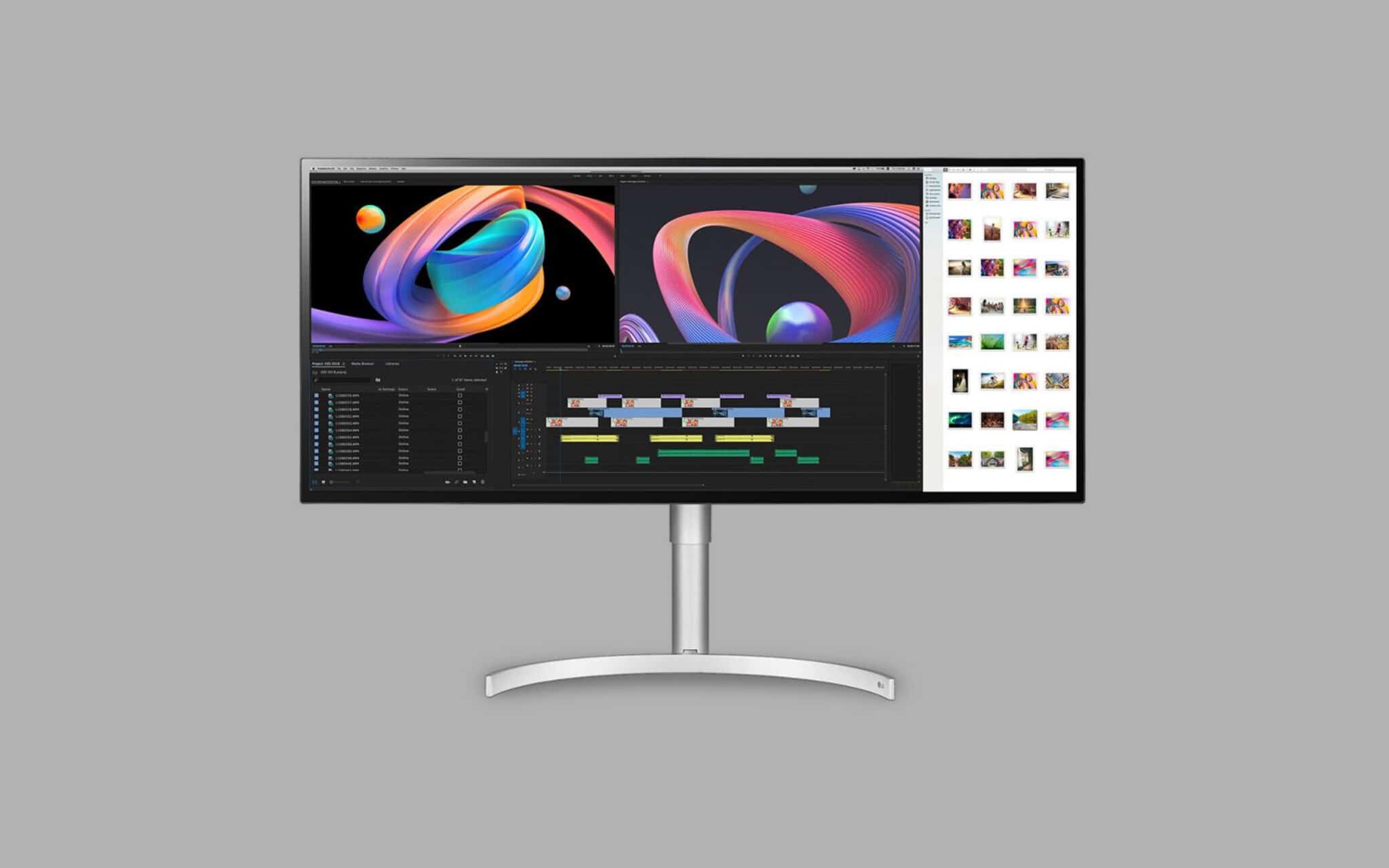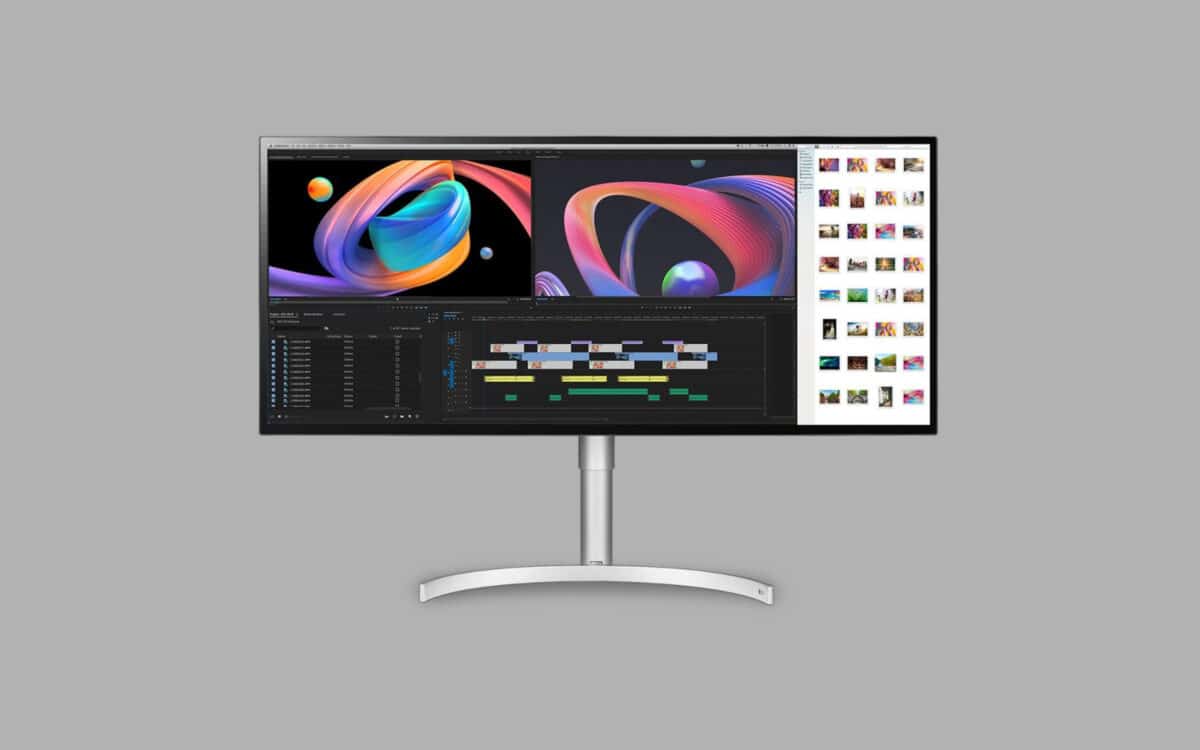 3. LG 34BK95U-W (best color)
Another excellent choice for our list of the top LG 5K monitor options, the 34BK95U has just as many impressive features as you would expect from a company like LG.
Perhaps the most exciting element of this display is the Nano IPS performance, which gives you a more accurate color and a broader contrast ratio for hyper realistic picture quality.
Higher dynamic range ensures the dark and brighter portions of your image look incredible, while the 34-inch screen is great for giving you plenty of space. The 5K2K screen comes with a resolution optimized for video editors, including picture-in-picture modes and other productivity options.
There's also single cable Thunderbolt 3 connectivity.
Features include:
5K resolution 5120 x 2160
60 hz refresh rate
Thunderbolt 3 and USB C connectivity
Ultra-thin bezel
1200:1 contrast ratio
98% color gamut
Exceptional Nano IPS performance
Plug and play functionality
3 years parts and labor warranty
With an adjustable stand and a beautiful slim bezel, this screen will look perfect in any office environment, or design studio. The plug and play functionality mean you don't need any complicated software to get things set up either.
However, the refresh rate could be faster.
Pros:
Excellent 5K resolution
Thunderbolt and USB connectivity
Ultra-thin bezel
1200:1 contrast ratio
3-years parts of labor
Sale
LG 34BK95U-W
Multitask at ease with LG's 34BK95U-W UltraWide Monitor. The display features HDR 600 support for enhanced color and brightness which makes it ideal for productivity, especially in the creative scene.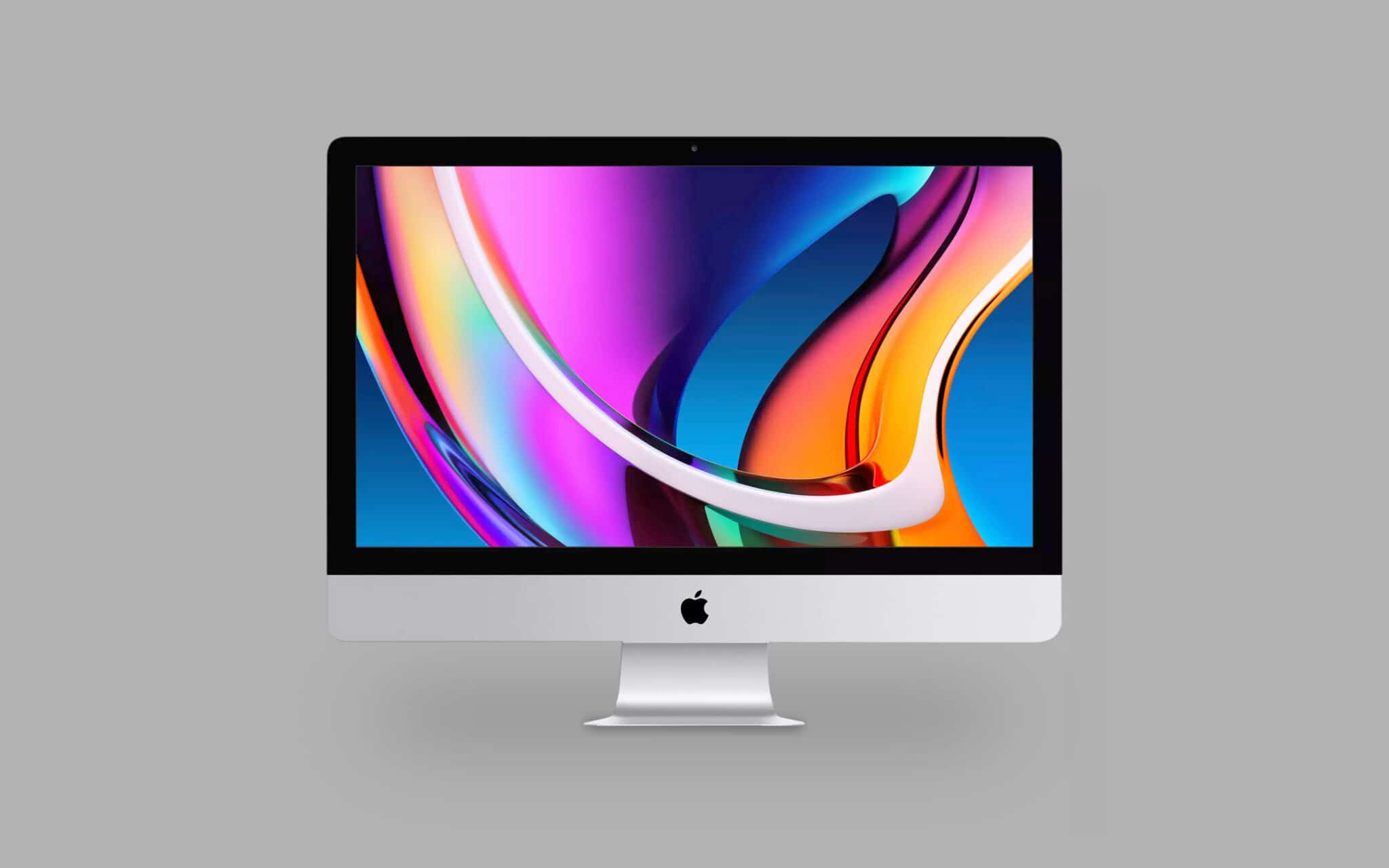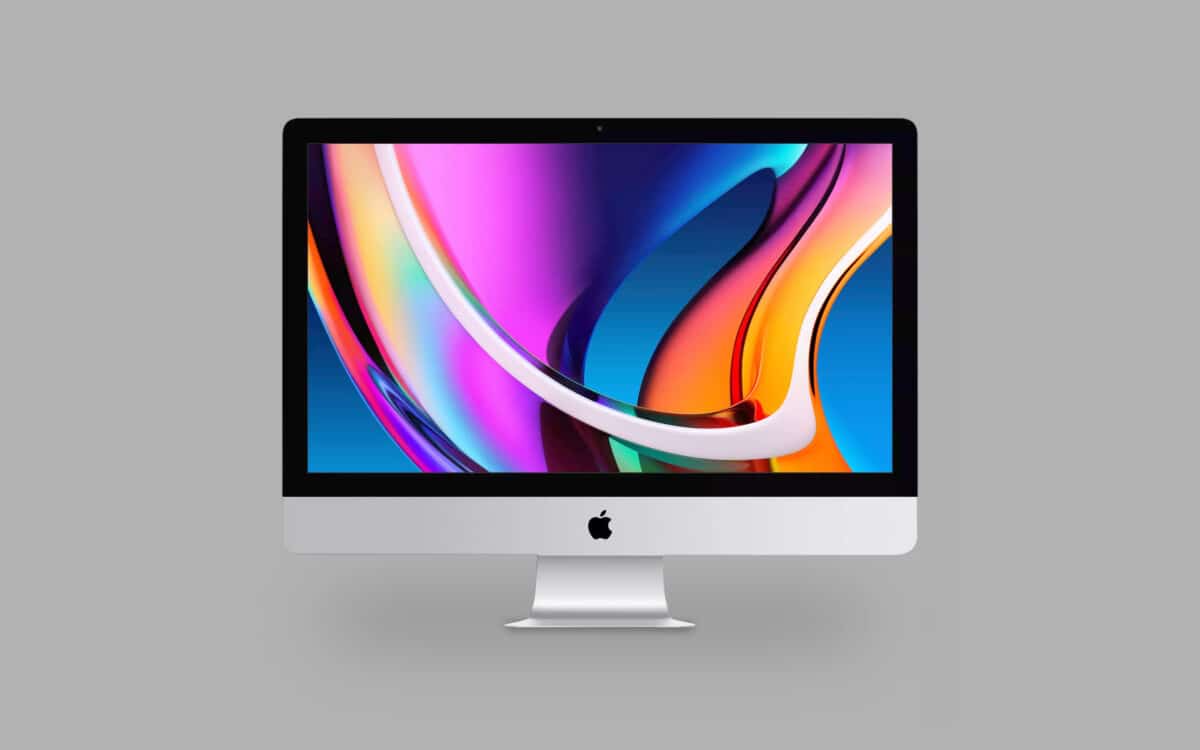 4. 2020 Apple iMac Retina 5K (best for Apple users)
When it comes to choosing the ultimate 5K monitor, it's important to consider what kind of work you're going to be doing with it. For instance, if you're using advanced software on a Mac, then you need the best Mac 5k monitor.
This 2020 product from Apple is the perfect investment. Though not the cheapest Apple 5K monitor around, it delivers amazing results.
27 inches in size, the iMac Retina comes with AMD Radeon Pro 5300 graphics, extra speedy Ultrafast SSD storage, and an Intel Core i5 10TH generation processor. There are also two thunderbolt ports for attaching your peripherals.
The all-in-one solution is a delight to use, with sensational quality, and your computer included as part of the purchase.
Features include:
10 core processor
5.0 GHz turbo boost
5K ultra-fine HD display
Up to 128GB of memory
Sensational 16GB core memory
512GB of storage
Camera, microphone and speakers built-in
Multiple thunderbolt ports and options
With access to a camera, speakers, and microphone for your video meetings, there are plenty of reasons to invest in this Apple iMac. Combining a 5K performance with a stunning collection of functionality features means there's something for everyone.
Pros:
Excellent all-in-one computer and monitor
5K performance
Turbo-boost fast performance
Camera, microphone, and speakers included
Various input options
Cons:
Quite expensive
Not ideal if you just want a monitor
Apple iMac with Retina 5K
This all-in-one desktop with an integrated 5K display and operates in the Apple ecosystem for max integrate with your existing iDevices.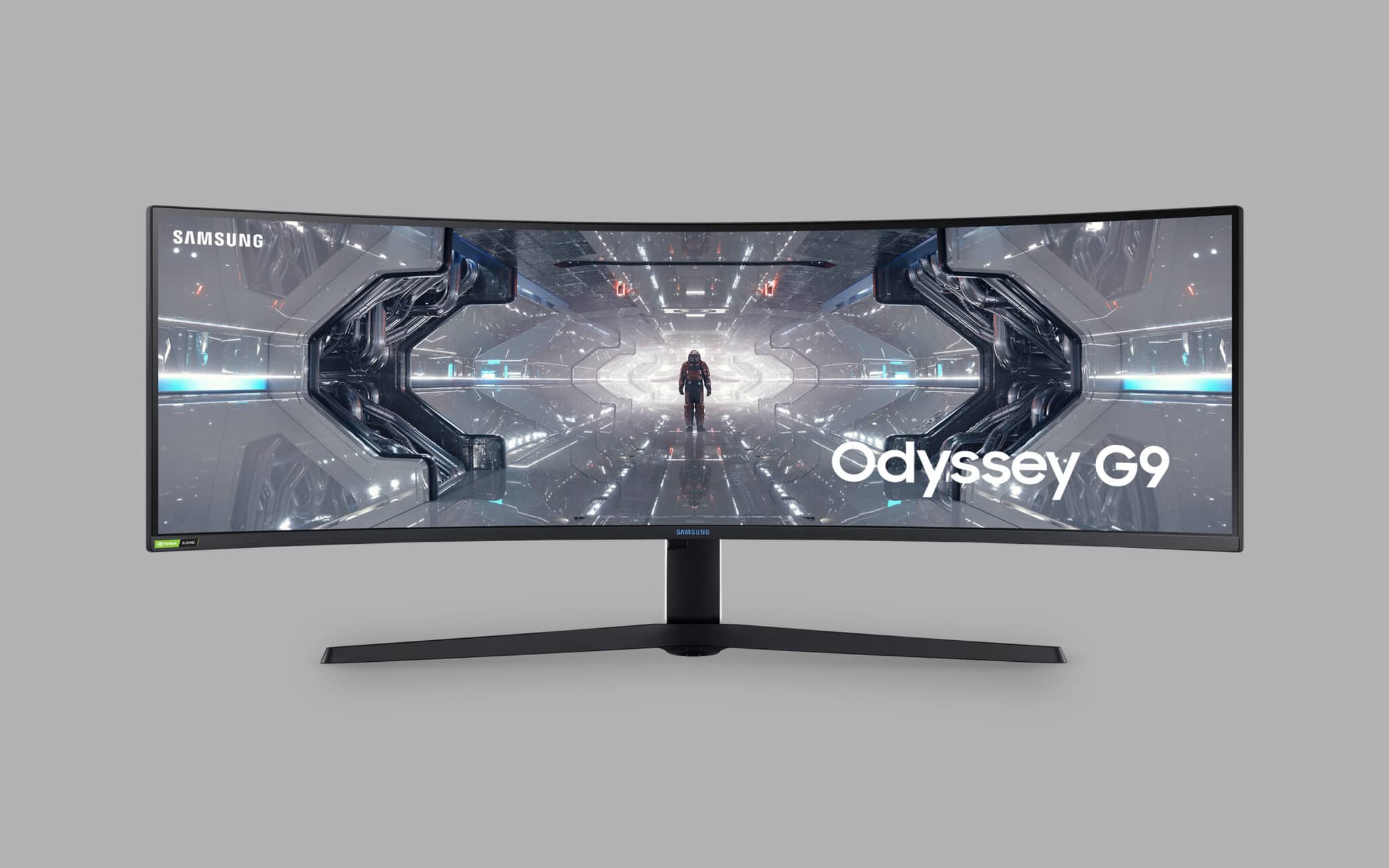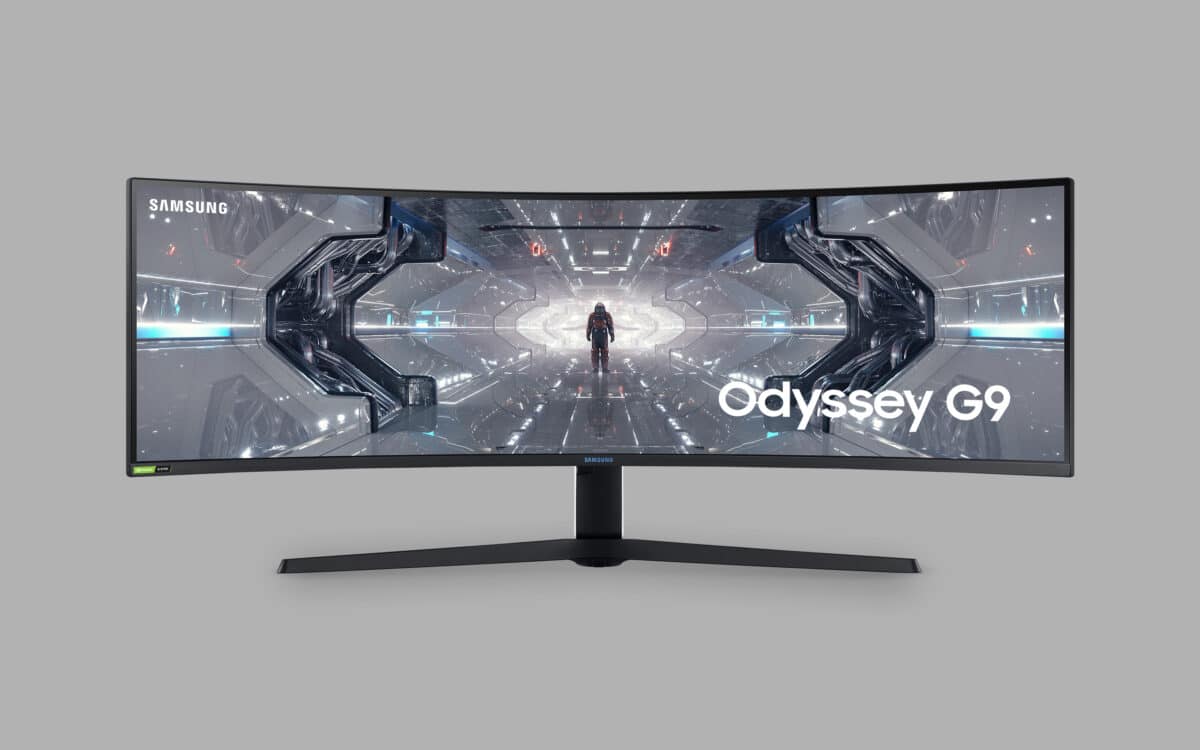 5. Samsung Odyssey G9 (best customization)
Our number one choice for the top Samsung 5K monitor, the Odyssey is an incredible device with powerful functionality for all of your professional needs. The 49-inch display might be a little large for some, but it's ideal if you can't afford to compromise as you work on side-by-side projects.
There's Samsung HDR 1000 technology built-in, and tools for reducing eyestrain.
One of the best features of this Samsung Odyssey G9 is its distinctive color correction tools. The customization elements mean you can match your monitor to the rest of your gaming setup. There's a headphone port for audio, though no built-in speakers.
Overall, the cutting-edge QLED technology means it's tough to find a better Samsung out there.
Features include:
Huge 49-inch display
Side-by-side picture function
QLED display with 125% more color space
HDR 1000 for better depth and contrast
Amazing customization functions
1ms response time
Full G-Sync and FreeSync support
Whether you're working on multiple projects at once, or just keeping your resources handy as you work, the Samsung Odyssey is a fantastic 5K monitor investment. The 1ms response time also means you won't have to worry about lag getting in the way of your productivity.
Pros:
Amazing customization options
Eye protection for all-day work
Huge screen for managing various projects
HDR 1000 built-in
Minimal response time
Cons:
A little too large for some offices
Quite expensive
Samsung Odyssey G9
Get immersed with the 49-inch Odyssey G9, which matches the curve of the human eye, for maximum immersion and minimal eye strain. It also sports a low response time and high refresh rate for smooth operation.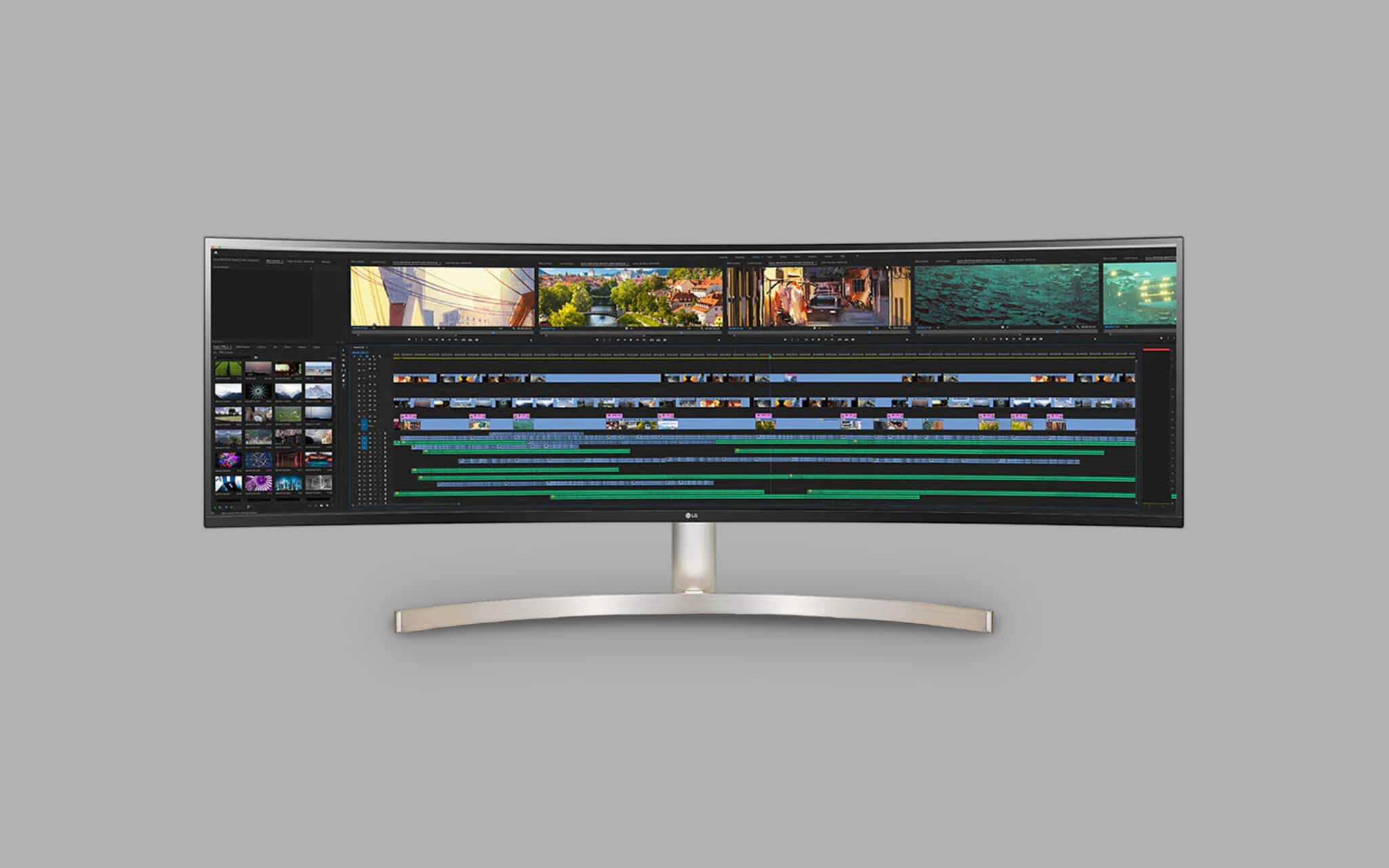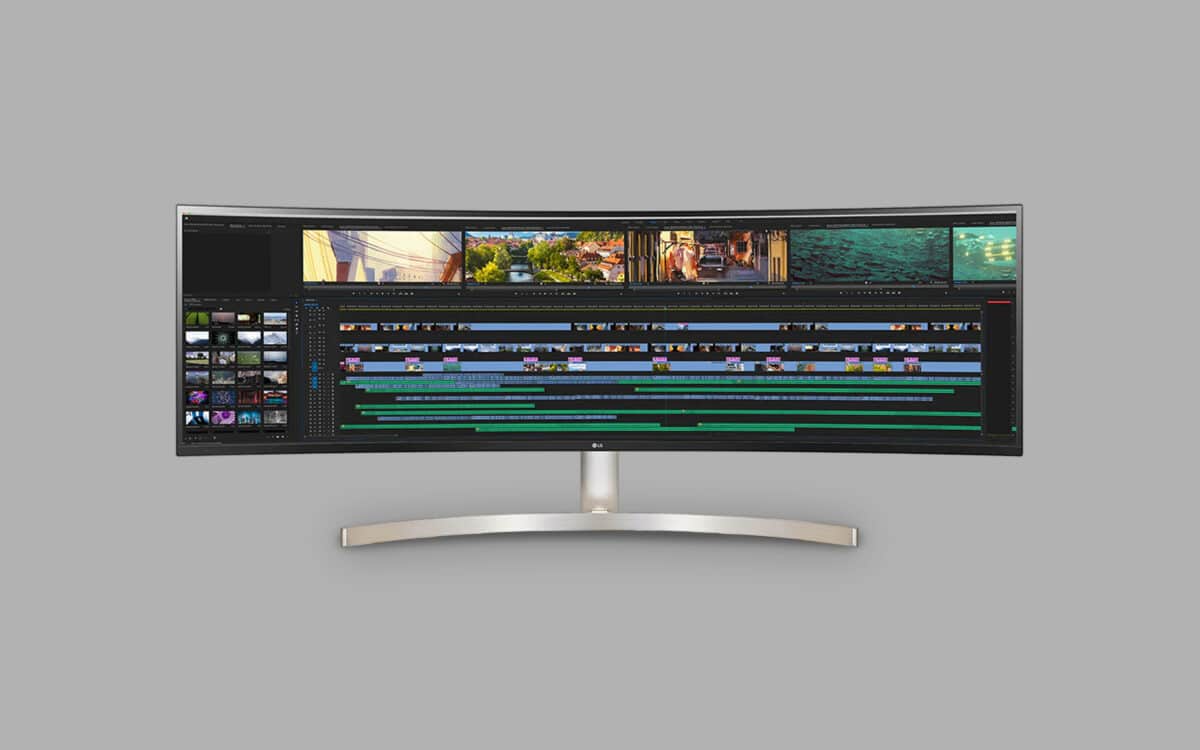 6. LG 49WL95C-WE (best for multi-tasking)
Many of the best 5K monitors today come with curved screens. The curved display doesn't just look great, it's also ideal for reducing glare, and improving eye comfort. This version from LG is one of the best 5K monitor for PC and Mac products we've seen.
Though not the cheapest 5K monitor, it offers incredible functionality for a reasonable price.
The LG 49WKL95C-WE is a large 49-inch display, ideal for working on complex projects where you need access to various apps at once. This multi-tasking ready solution comes with multiple on-screen controls so you can adapt what you see in seconds.
On top of this, you also get a fantastic USB-C connection, and an adjustable stand.
Features include:
49-inch 32:9 curved display
USB Type C with 85W PD
Multi-tasking solution with dual controller
SRGB 99% Color gamut
Fully adjustable ergonomic stand
HDR 10
Up to 70% more pixel than the standard 32:9 resolution
Ideal for professionals in the graphics landscape, this 5K monitor from LG is easy to work with, and impressive enough to blow any client away. The amazing 5120 x 1440 display will ensure you're never missing out on picture quality or accuracy.
Pros:
Great for multi-tasking
Highly convenient and functional design
Beautiful color quality
Ergonomic curved design
USB type C connections
Cons:
Not ideal for Mac users
Quite expensive
LG 49WL95C-WE
Doubling up your screen space with the LG 49WL95C-WE monitor. It's size makes it great for organising photos or editing audio and video side-by-side.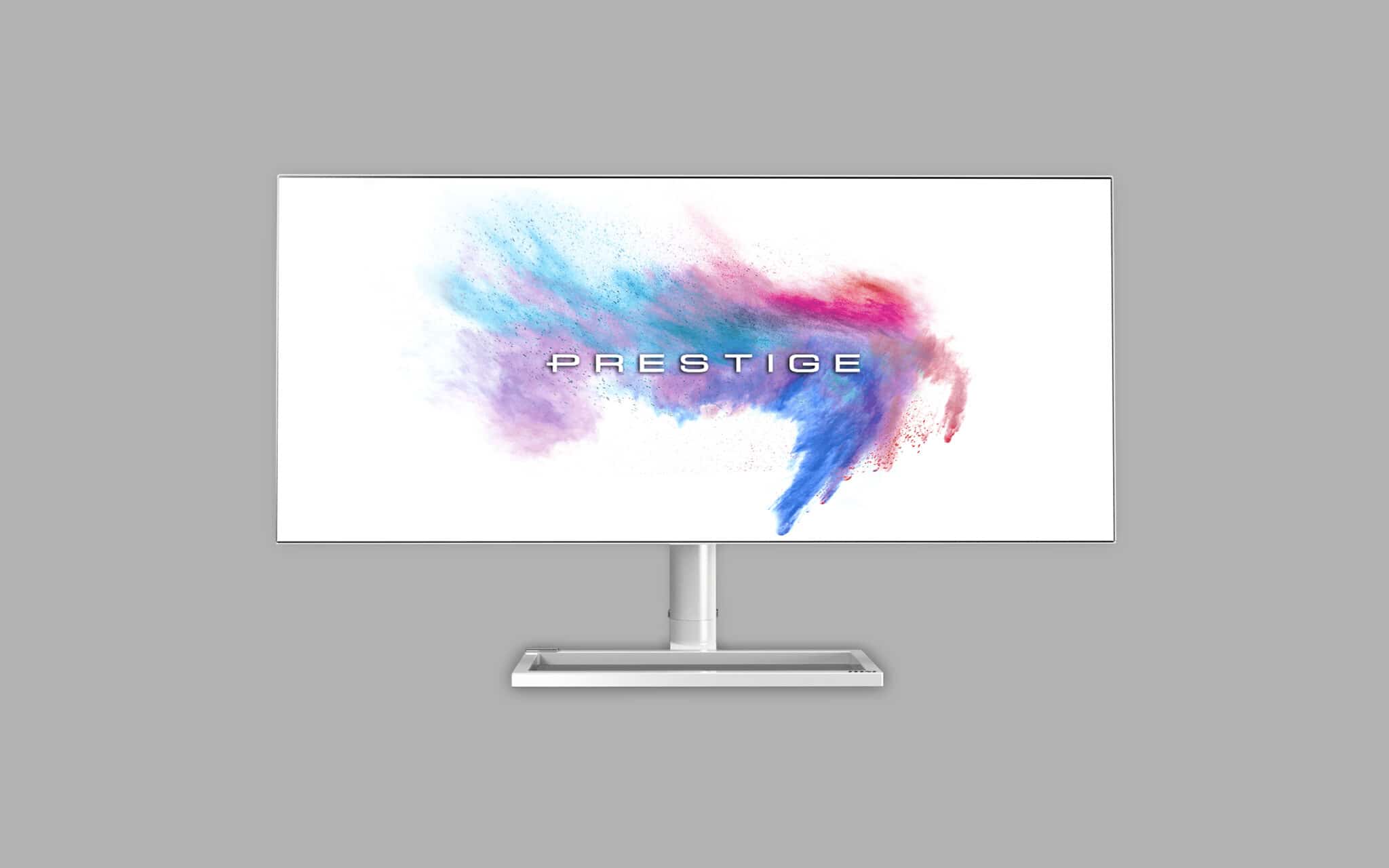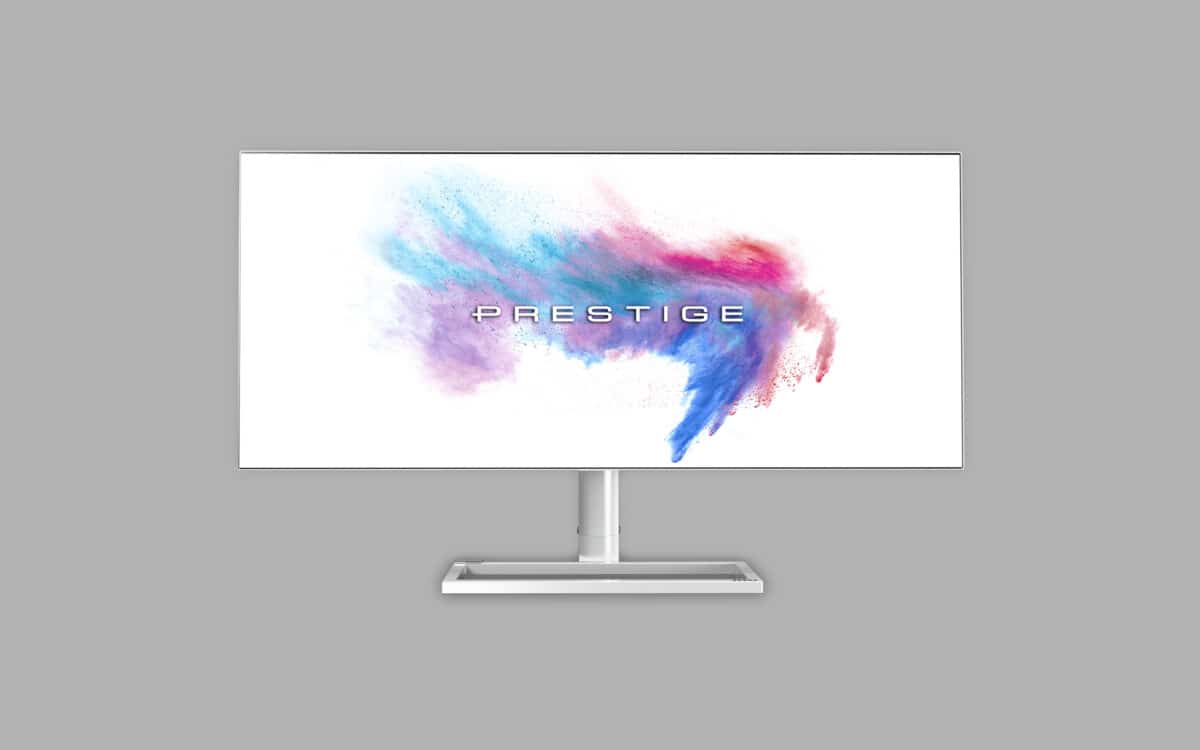 7. MSI Prestige PS341WU (best for Windows)
While many 5K monitor products work with any operating system, some work better with certain software. This MSI Non-Glare 5K monitor, for instance, is a great choice for Windows users.
If you're in need of a 5K monitor for PC, and you like the high-quality materials and accuracy of MSI technology, this is the product for you.
The Prestige PS341WU monitor comes with a 34-inch screen, designed to support creators and multi-taskers as they work on a host of different projects. There's a 98% DCI-P3 color gamut with a pre-calibrated factory finish. 
You also get various useful productivity features like picture-in-picture, and picture-by-picture performance. Combine an amazing 5K display with high-performance backlighting, and it's easy to see why so many people love this display.
Features
34-inch 5K monitor
Excellent picture-in-picture and picture-by-picture tools
Ultra-wide finish with minimal bezel
Ultra-clear LED backlight
Realistic contrast and brightness
98% DCI-P3 color gamut
Adjustable ergonomic stand
Factory calibrated
The MSI Non-glare 5K monitor looks and feels great if you need a device specifically catered to creatives. The device is VESA mountable, and there's a great level of color accuracy. The included stand is excellent too, ready to adjust to your ergonomic needs.
Unfortunately, it's not the best product if you're a Mac user.
Pros:
Excellent performance for Windows creatives
VESA mountable with ergonomic stand
Great color accuracy
Realistic contrast and brightness
Various productivity features
Cons:
Not ideal for Mac users
Some issues with initial set up
Sale
MSI Prestige PS341WU
The anti-glare display of the Prestige PS341WU is paired with the DCI-P3 color standard, bringing out the full color expression for your creative needs.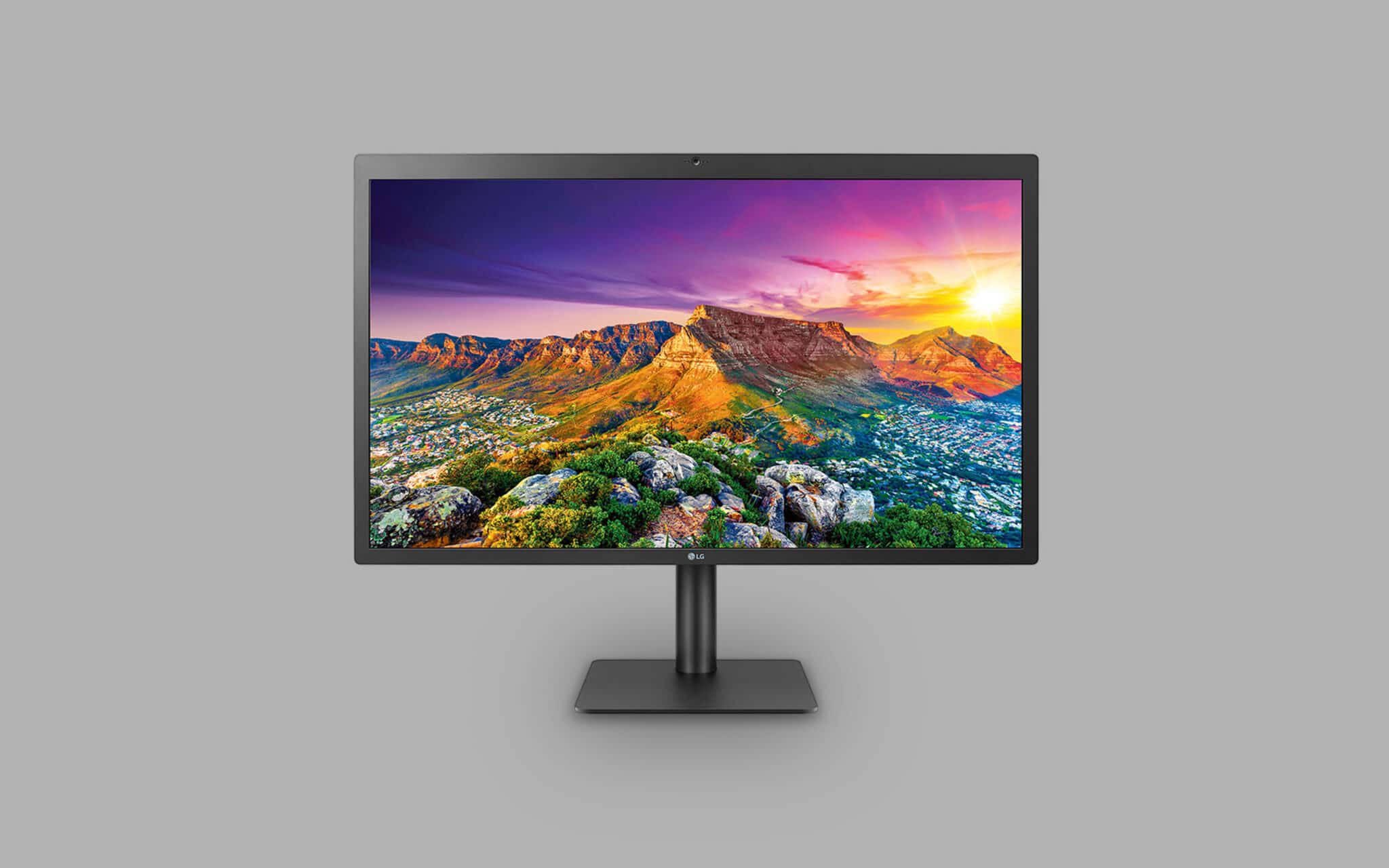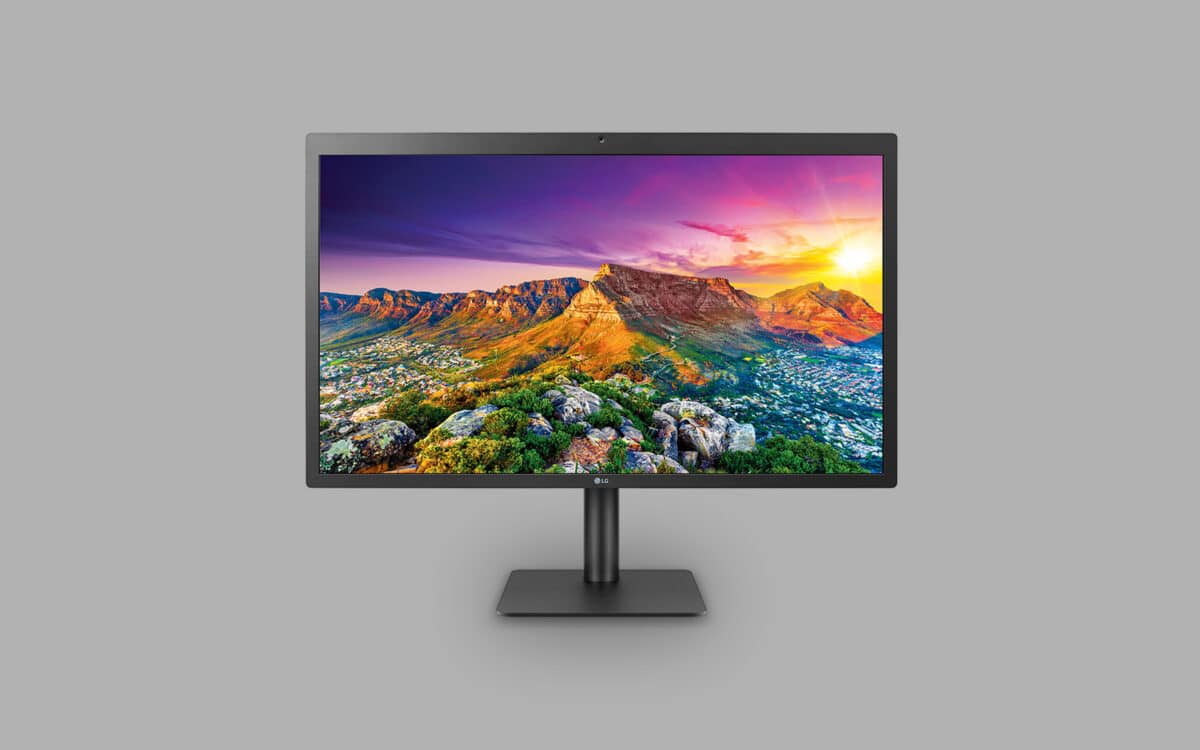 8. LG 27MD5KL-B ultrafine (best compact)
Though a little older than some devices, the LG 27MD5KL-B is still a fantastic device well-worth your investment. This product is great for creative professionals who only have limited space in the office, as the 5K resolution is squeezed down into a smaller, 27-inch screen.
Perfect for creators, the 27-inch IPS display captures brightness and color perfectly.
For Mac users, there's a Thunderbolt 3 port available with 94W PD, and you'll also have access to 3 USB Type C ports too. With speakers built-in, you can tune into videos and audio content within seconds.
There's also the option to charge your devices from your monitor too.
Features include:
27-inch 5K monitor
DIC-P3 99% color gamut
500 nits of brightness
Thunderbolt 3 Port
Charging function
3 USB Type C ports
Mac compatibility
Capable of transmitting audio, video, and data simultaneously, with an impressive 5K resolution, the LG Ultrafine has it all. The bonus in-built webcam and microphone ensure you can bring a professional image to any video conferencing session you may be signed up for.
This device is both Windows and Mac compatible.
Pros:
Clear brightness and contrast
Wall-mounting and adjustable stand
Excellent compact finish
Thunderbolt 3 and USB C ports
Convenient extras like camera and speakers
Cons:
Not many Thunderbolt ports
LG 27MD5KL-B
The 27MD5KL-B offers a great display and form factor with Thunderbolt 3 compatibility that can transmit 5k video, audio and data simultaneously as well as charging a device up to 94W with just single connection.
Finding the best 5K monitor
5K monitor shopping tips…
Choosing the best 5K monitor is an objective experience. You'll need to consider how you're going to be using your monitor each day, and what kind of features matter most before you start shopping. For instance, aside from a 5K monitor resolution, you might want speakers built-into your display.
Many products come with cameras and microphones for conferencing, and some have other productivity features too.
To help you choose from the top 5K monitors available today, here are some points to consider:
Productivity features
As mentioned above, many professional monitors come with productivity features. If you're getting a 5K monitor for design, it's worth looking for things like picture-in-picture, and picture-by-picture functionality.
Size and shape
How big do you need your 5K monitor to be? The larger the screen, the easier it is to work on complex projects. However, if you have a small office, you may need a more compact monitor to suit the space.
A curved screen may also be a preferred option for some customers, while some like smaller, more basic designs.
Refresh rate
Refresh rate refers to how quickly your monitor can process images. The bigger the number, the better the speed of your monitor. You need to unsure a monitor has a good refresh rate if you're working on things like video and game design.
Response times
Similar to refresh rate, a good response time can influence the overall performance of your 5K monitor.
A lower response time will allow you to interact with fast-paced content and videos at a better rate. You can get much better accuracy from your monitor if the response rate is low.
Ergonomics
A curved screen isn't just great for aesthetic purposes; it can also reduce glare and give you better comfort as you work. Look for screens which come with blue light protection and flicker reduction where possible.
You might also want to consider things like wall mounting and stand adjustments for comfort too.
Ports
While not every 5K monitor will have ports, it's good to have at least a handful to work with when possible. Things like USB ports for your peripherals and Thunderbolt ports if you're a Mac user are crucial. You might also look into things like charging ports for your smartphone.
Don't forget headphone inputs too.
Budget
Paying for a 5K monitor resolution often means expecting a slightly higher price point than you'd get from the majority of screens. These products are naturally more expensive because you're paying for a better quality of technology.
However, shopping around could mean you find the best deal available.
Choosing the best 5K monitors
There's no one-size-fits-all for the best 5K monitor. You'll need to think about what you want to accomplish with your display, and what kind of features matter most to you. As the number of 5K monitors on the market continues to grow, you should have a wider selection of options to choose from in the years ahead.
Don't forget, if you need more help choosing other amazing tools for your design career, check out our other lists. We've got plenty of great suggestions to offer.
Fabrik: A branding agency for our times.